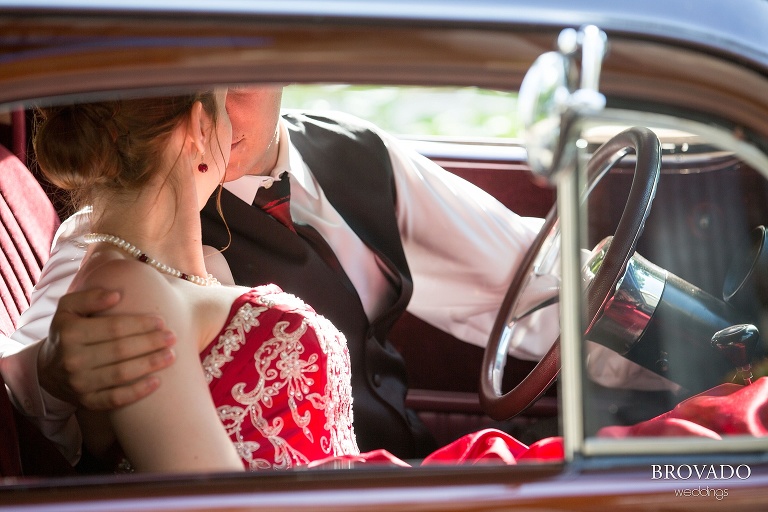 Lesley and Mat have been together for 13 years. For some people in their position, a wedding would be treated as just the next logical step in their relationship. While this natural progression makes sense, Lesley and Mat did not treat their wedding day as the next thing to check off of their to do list. They planned a beautiful wedding at the Gale Mansion in Minneapolis that was uniquely them in every aspect.
Lesley is a music teacher and Mat is currently training to be a pilot (we're actually going flying together next week)! Mat and I's similar interests aside, I was so impressed by how these two managed to incorporate both of their passions so seamlessly into their wedding. The bride's garter was embellished with music notes and the groom's cufflinks were airplane propellers. The delicious dessert table was accented with sweet sheet music garnishes and guests found their seat assignment atop a miniature music stand; it was all so charming. They tied it together with red accents throughout that drew attention back to the bride's beautiful and unconventional RED dress. There are few people who can pull off a red wedding gown, however Lesley absolutely did, and she looked amazing.
I had such a good time with Lesley and Mat. They were kind, fun and quirky in the best way. I even learned that they have sugar gliders as pets! What a perfect animal for a couple that loves to fly. Personality and passion aside, my absolute favorite thing about Lesley and Mat was that when asked to describe their favorite moment of the day, they both described times when they were able to focus just on each other. For Lesley, it was the first look. Even after 13 years, simply getting to see one another is still exciting for them. I don't think these newlyweds will ever become the typical "old married couple." Congrats Lesley and Mat! I'm excited to watch you two continue to follow your passions and fall even deeper in love with one another.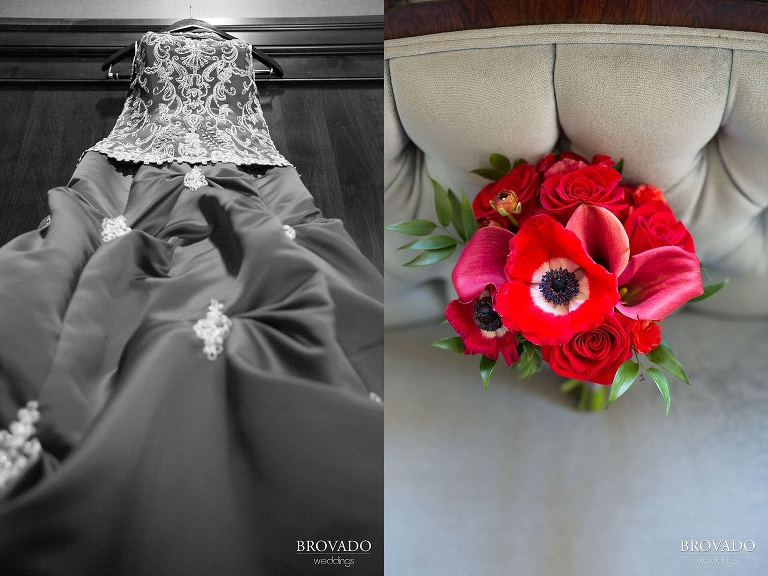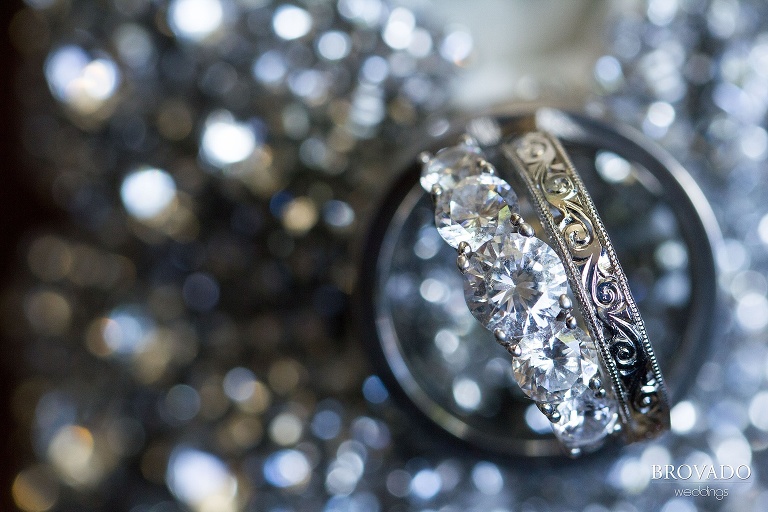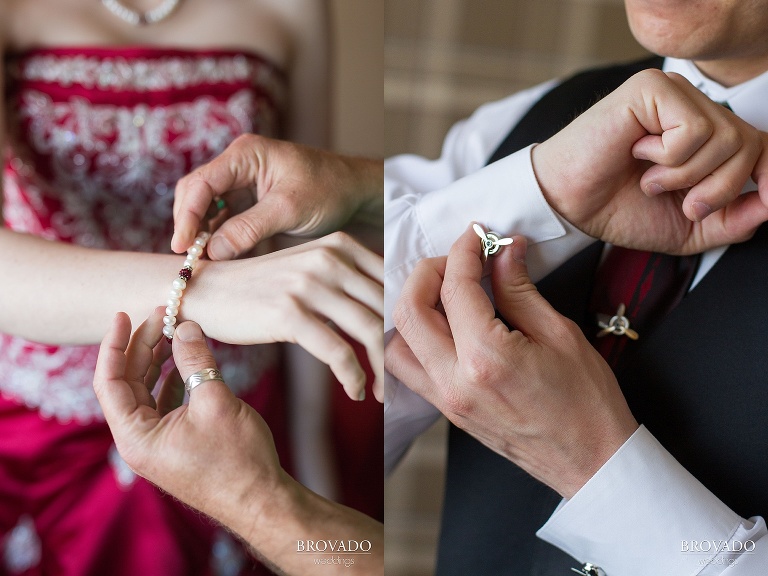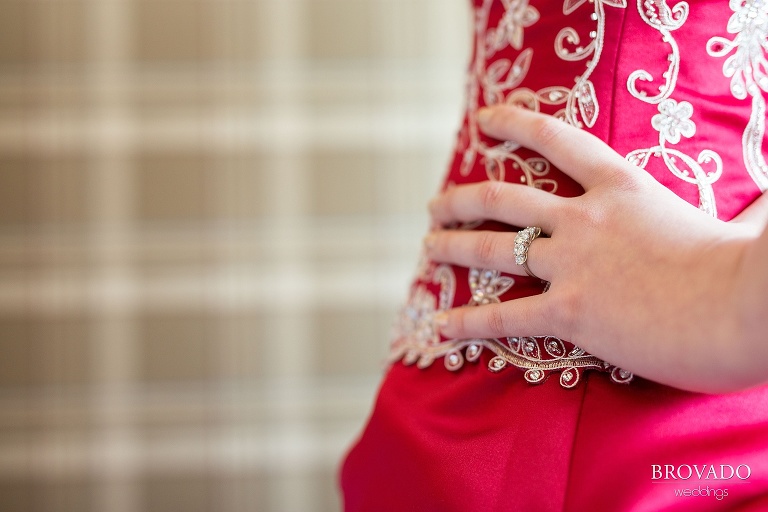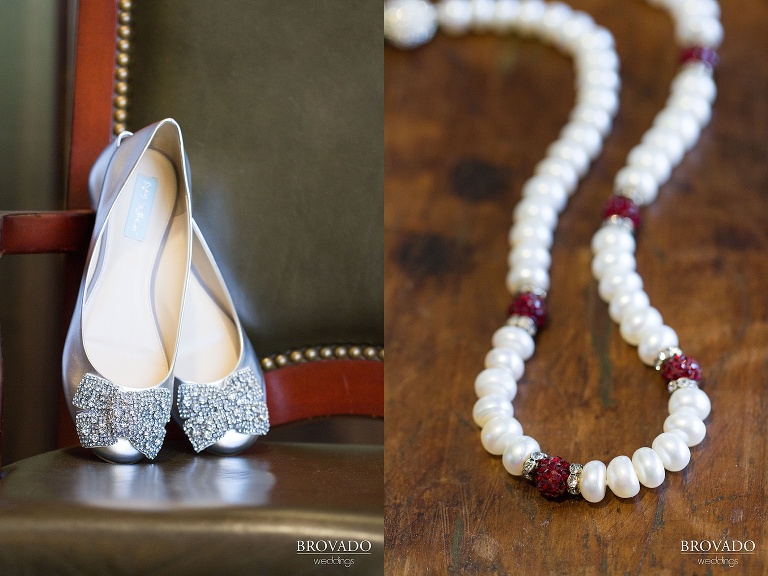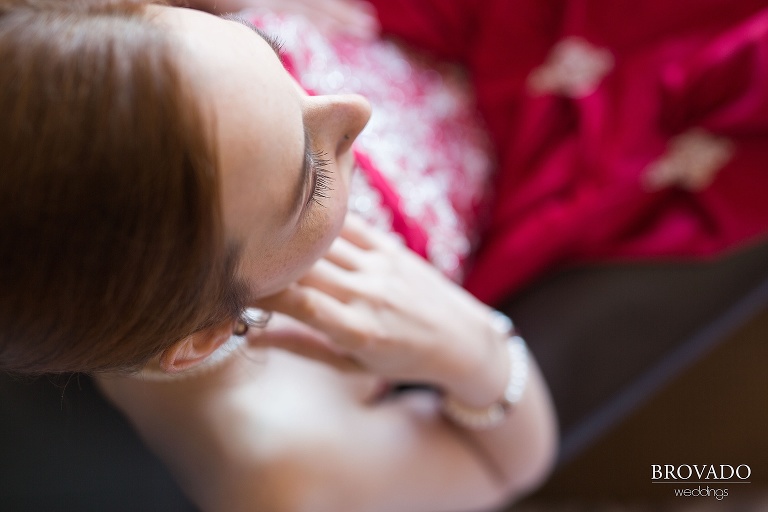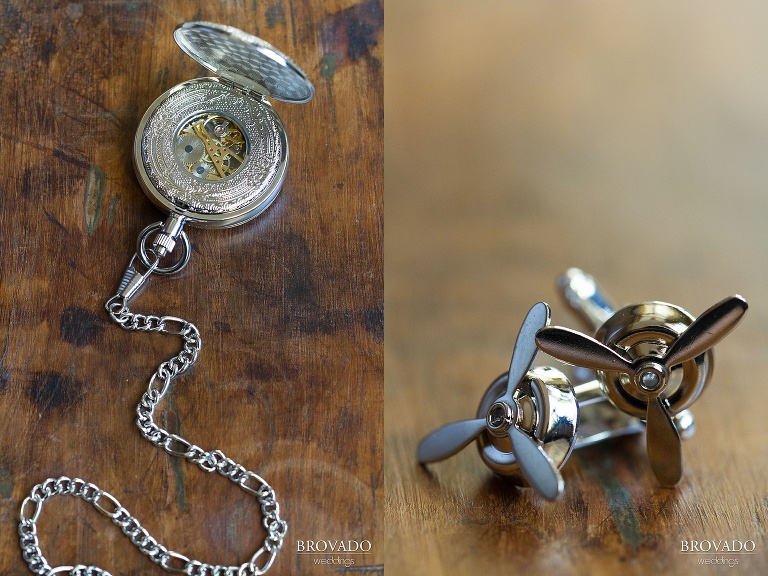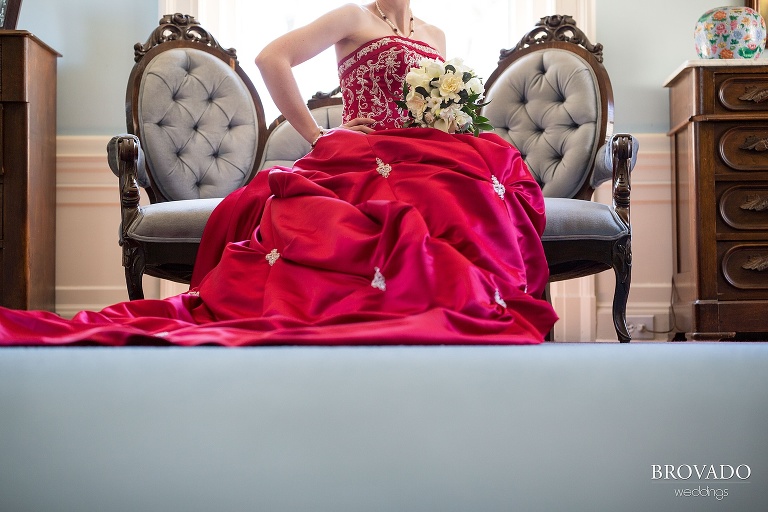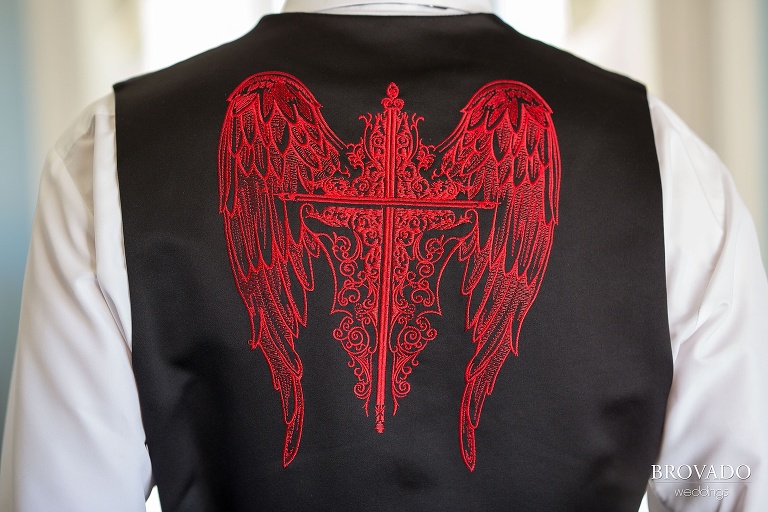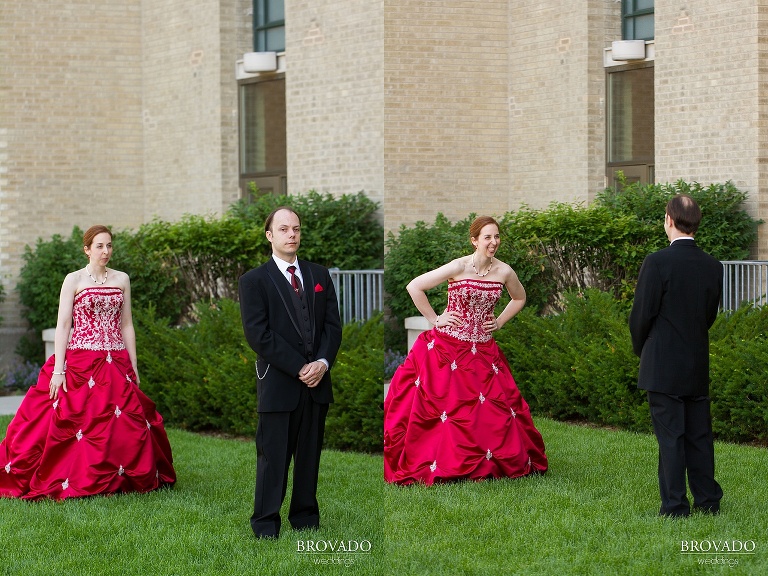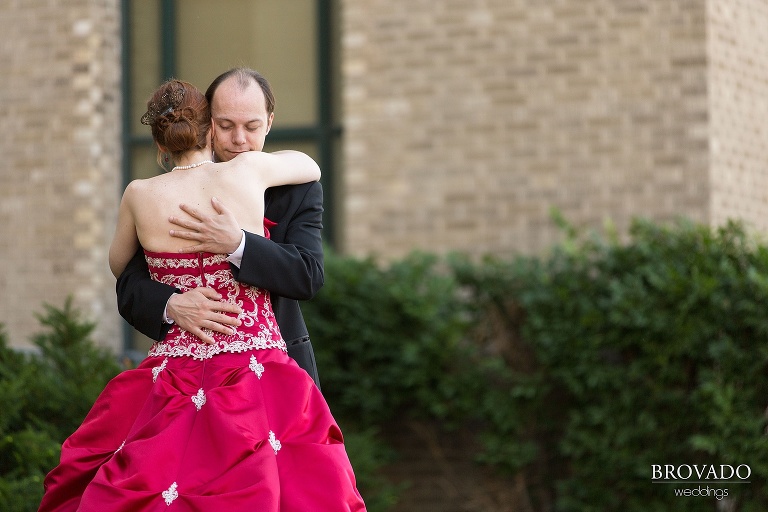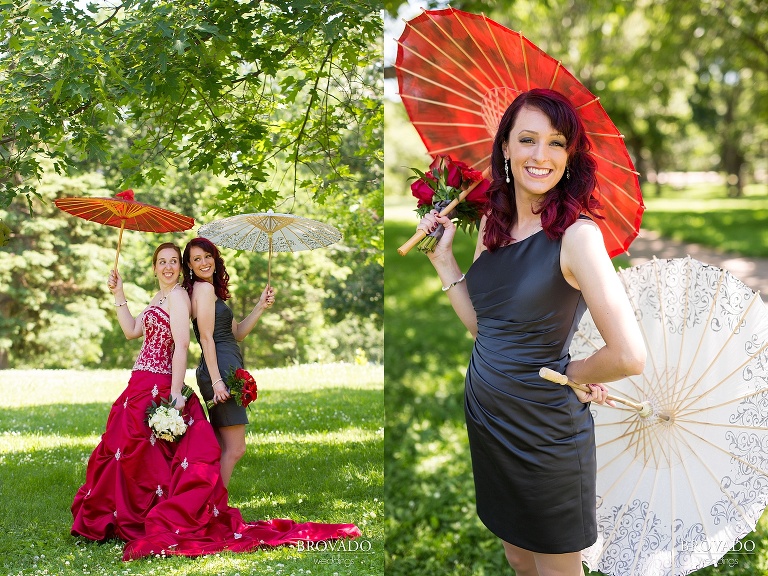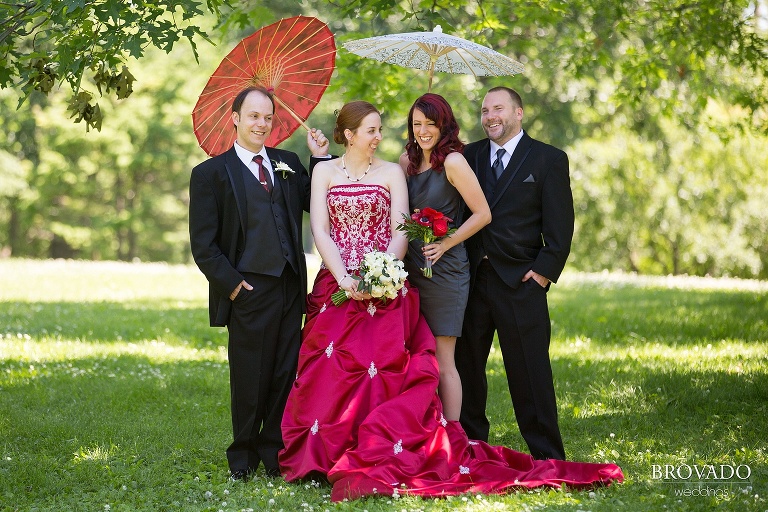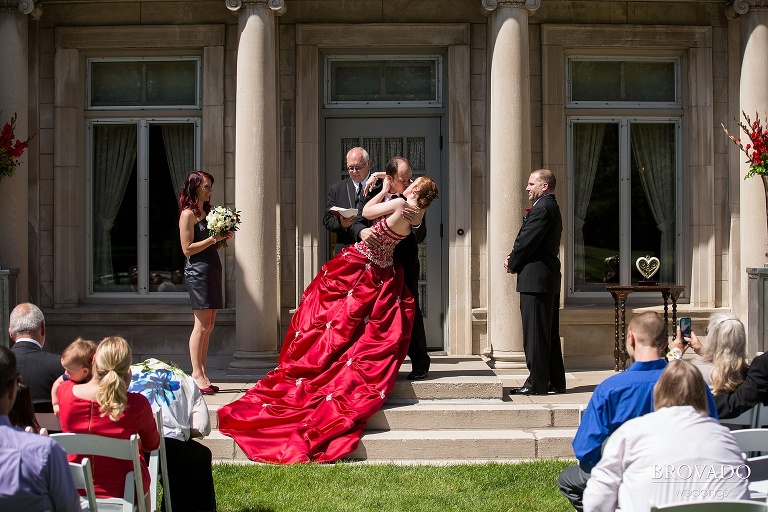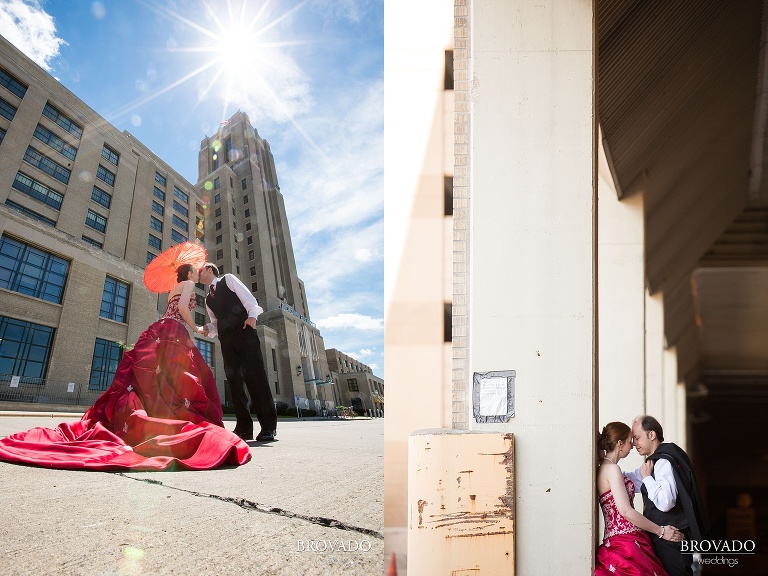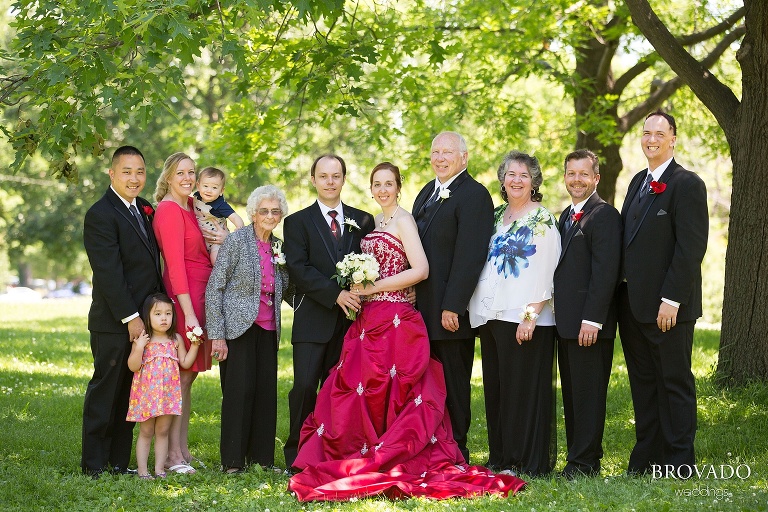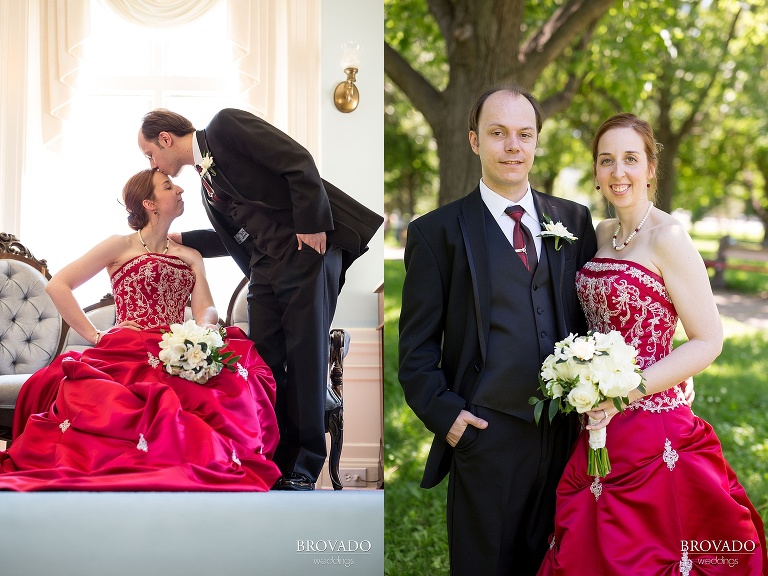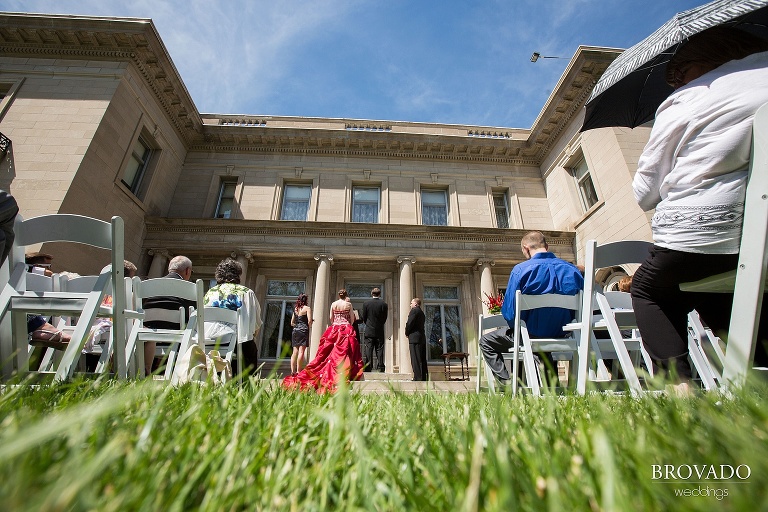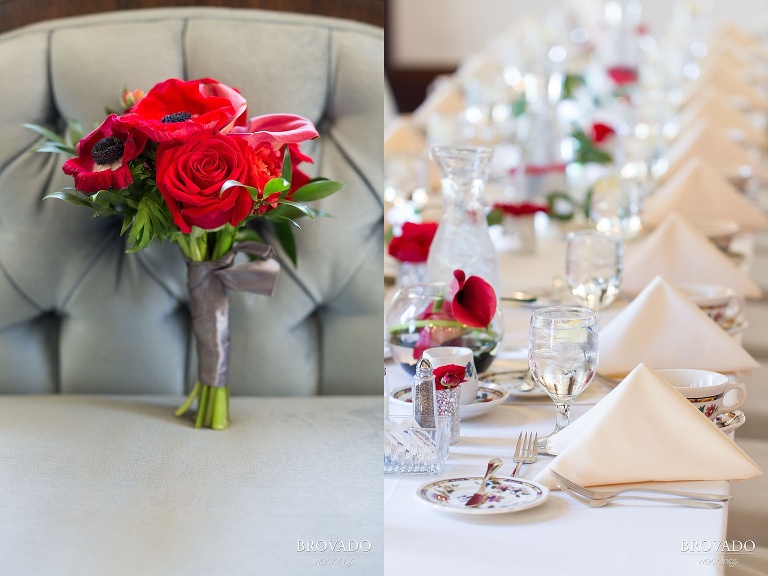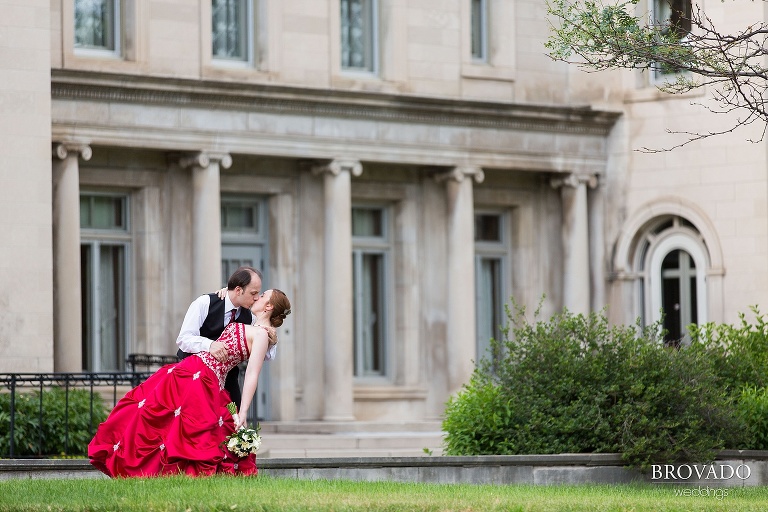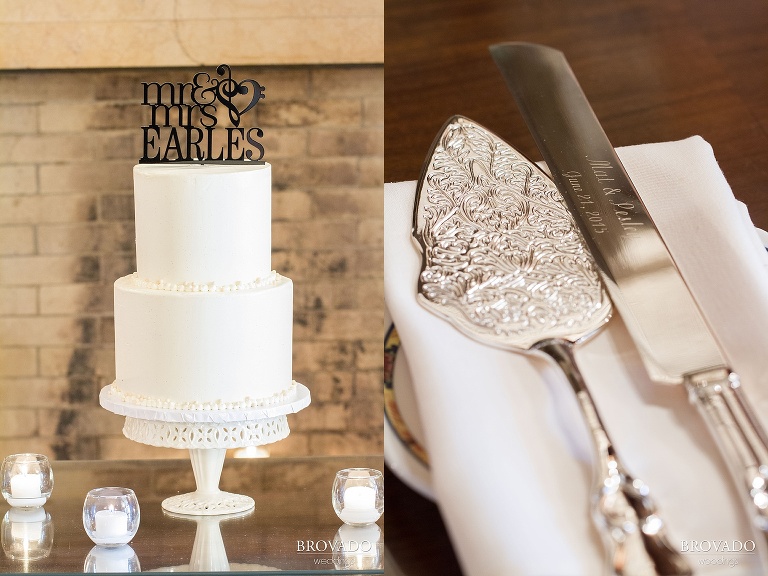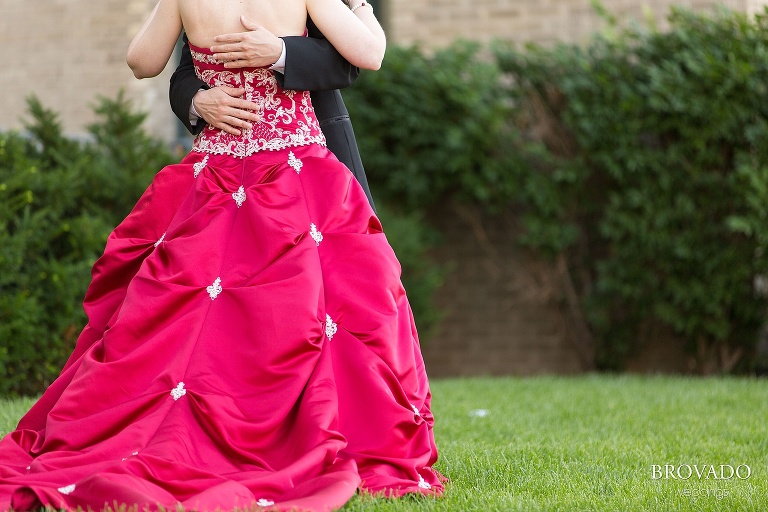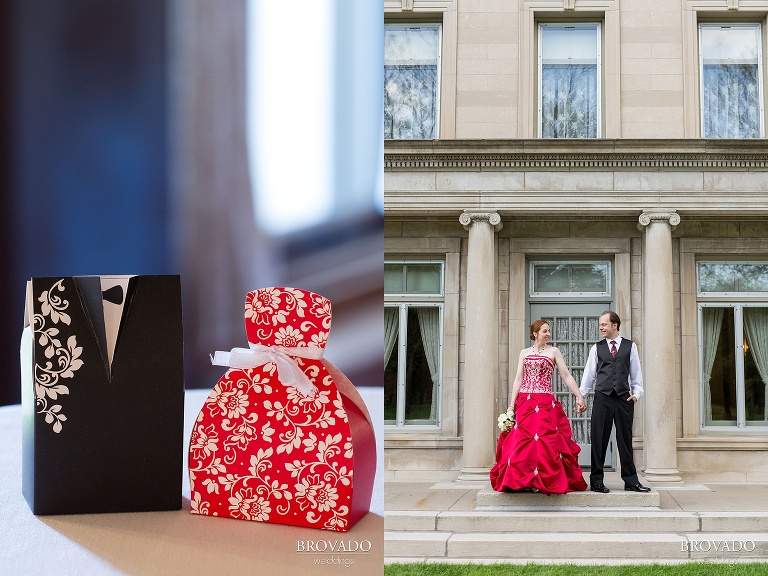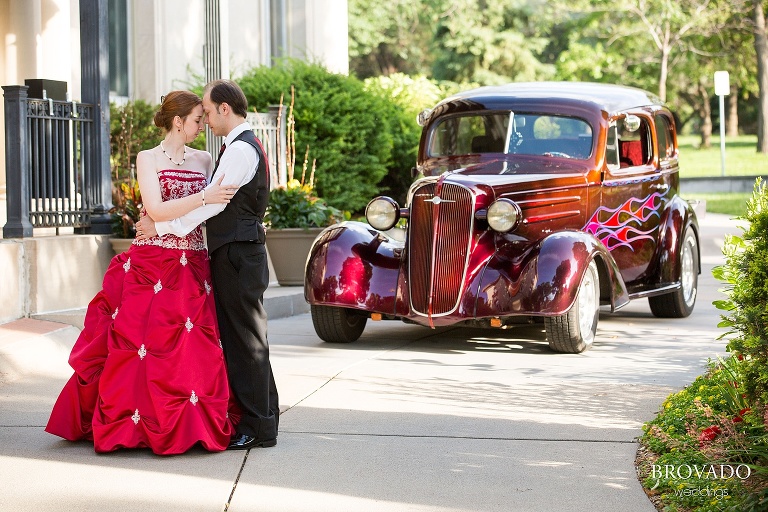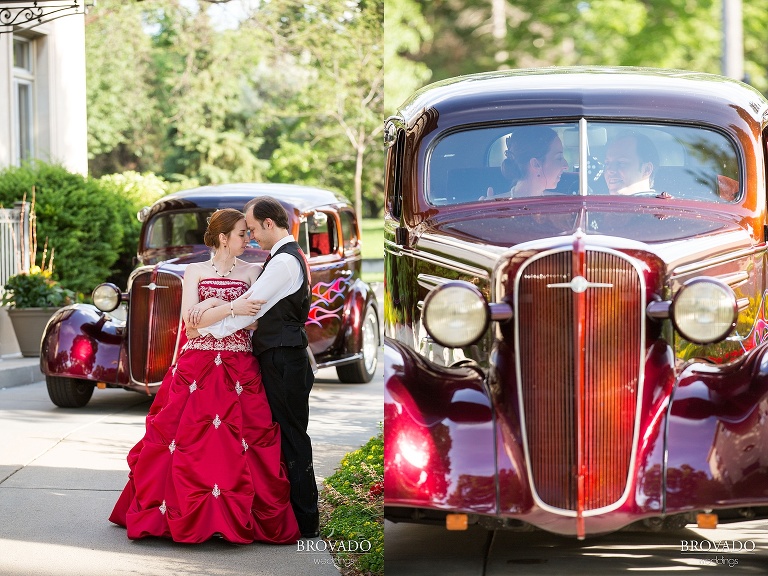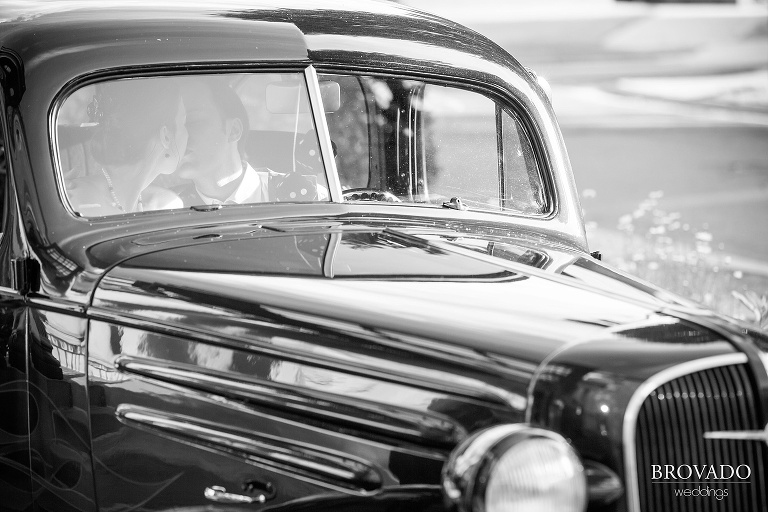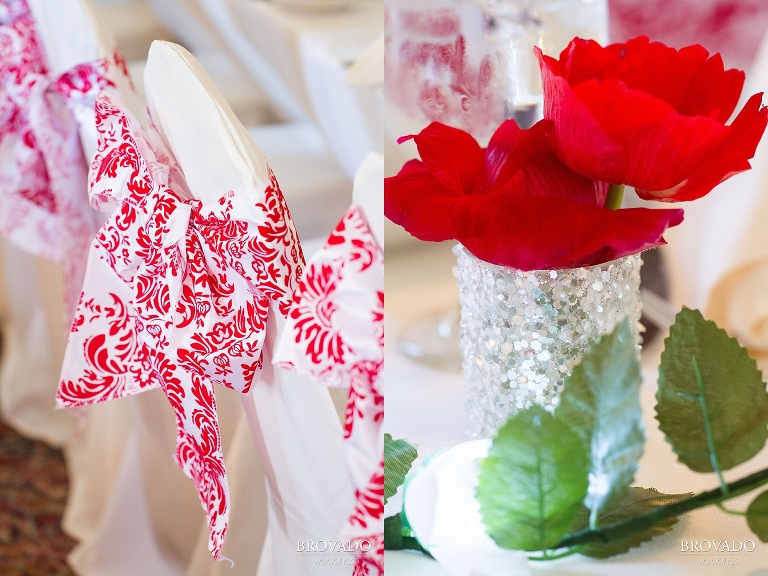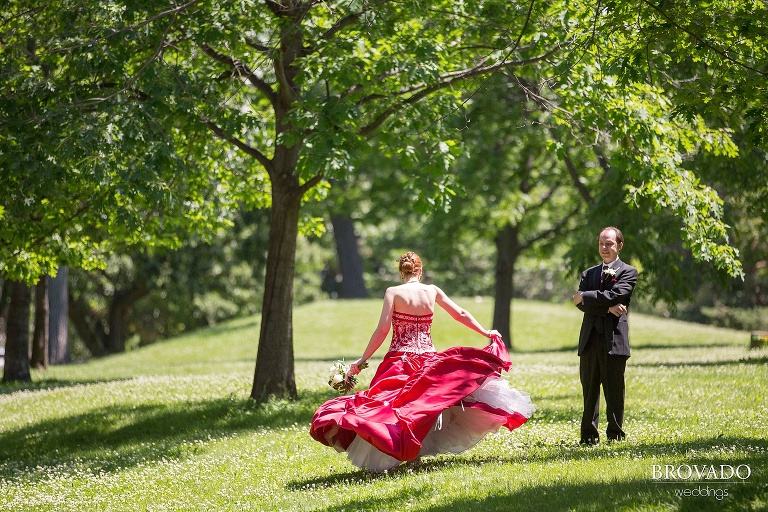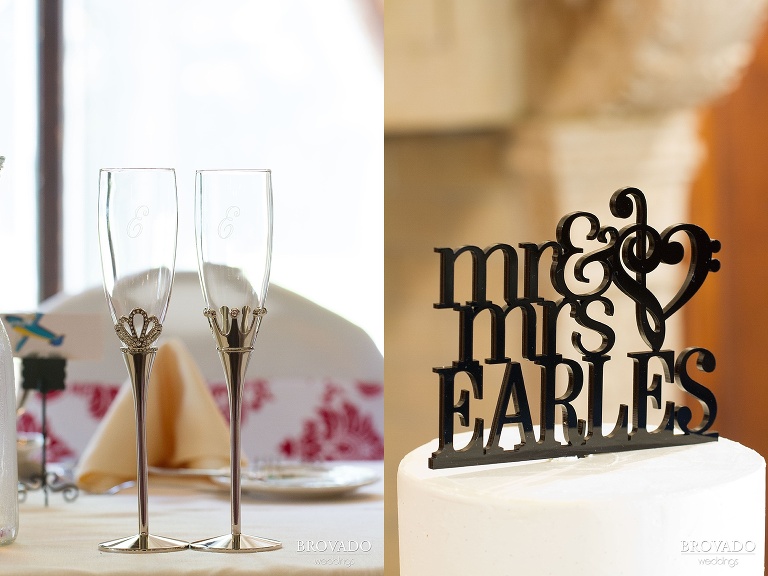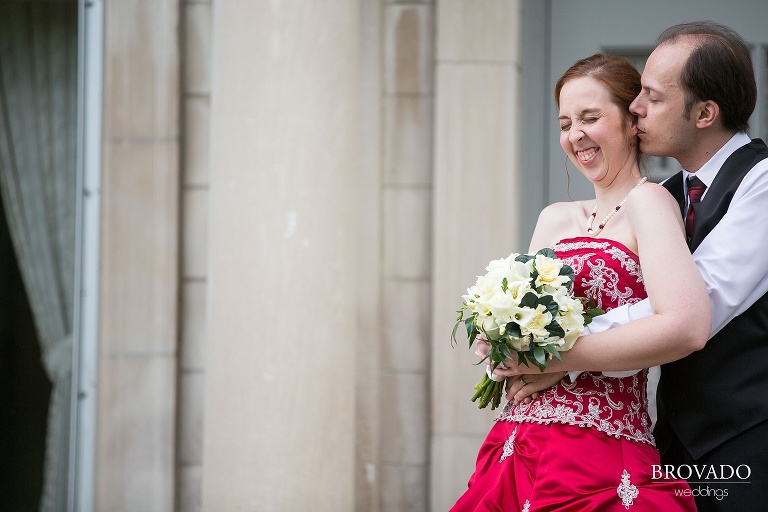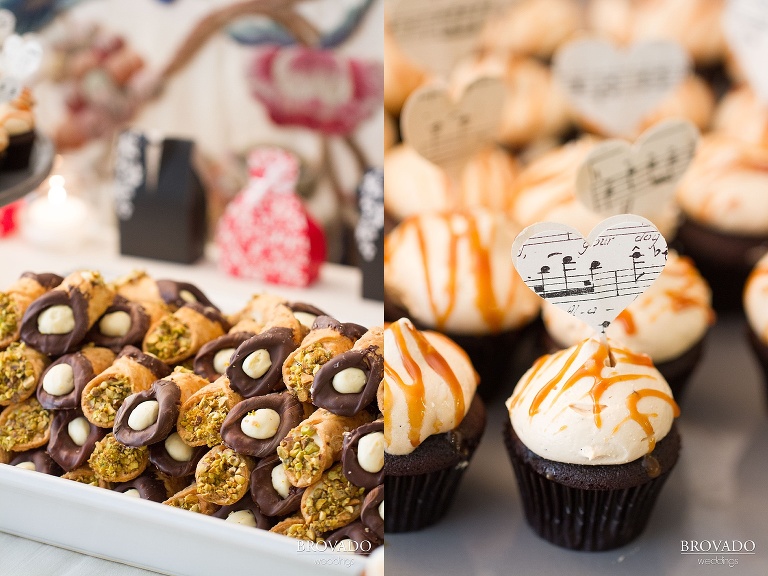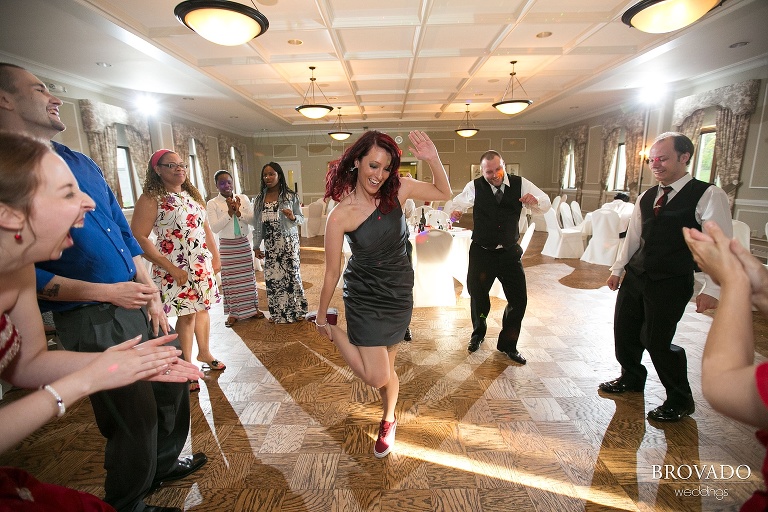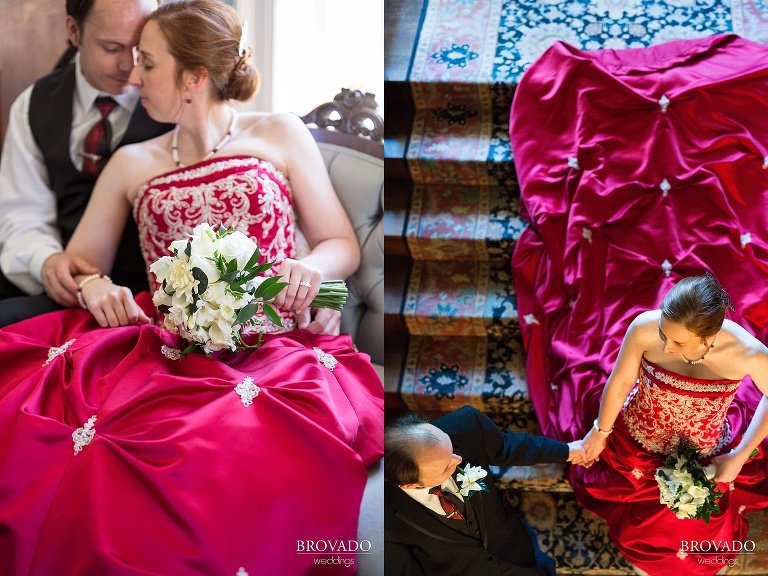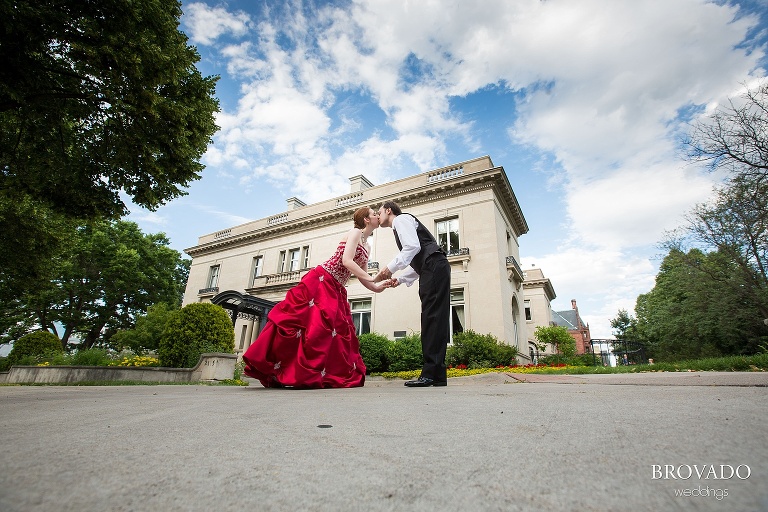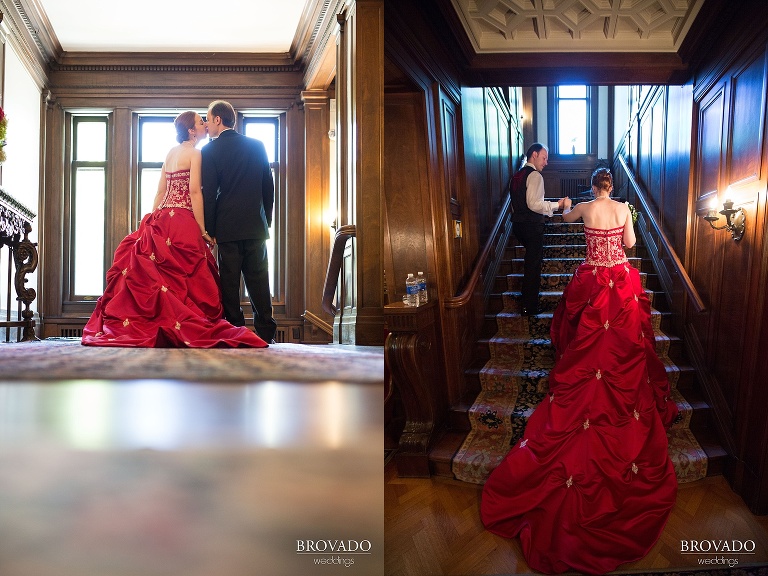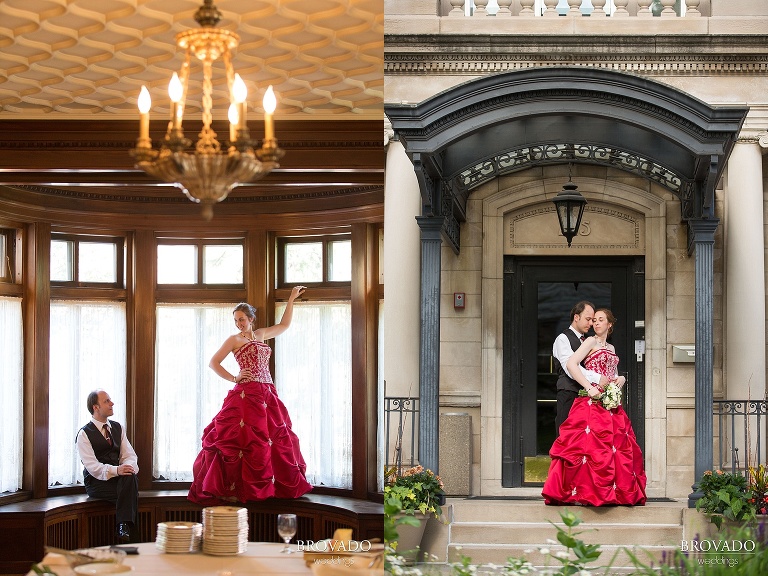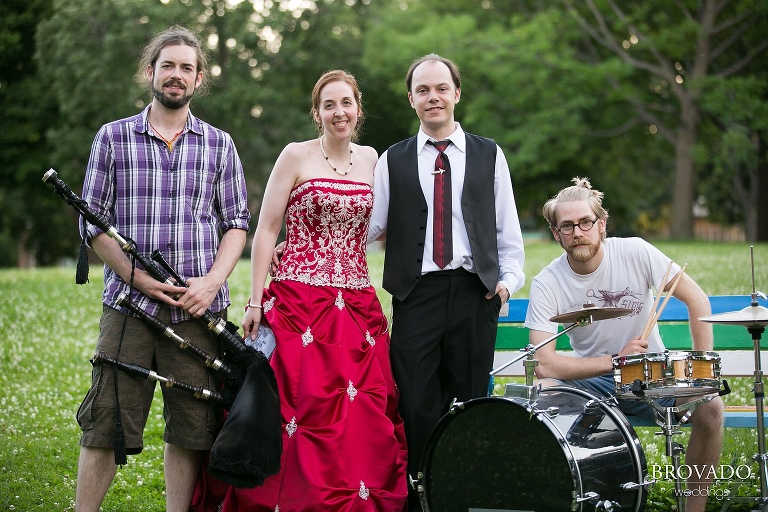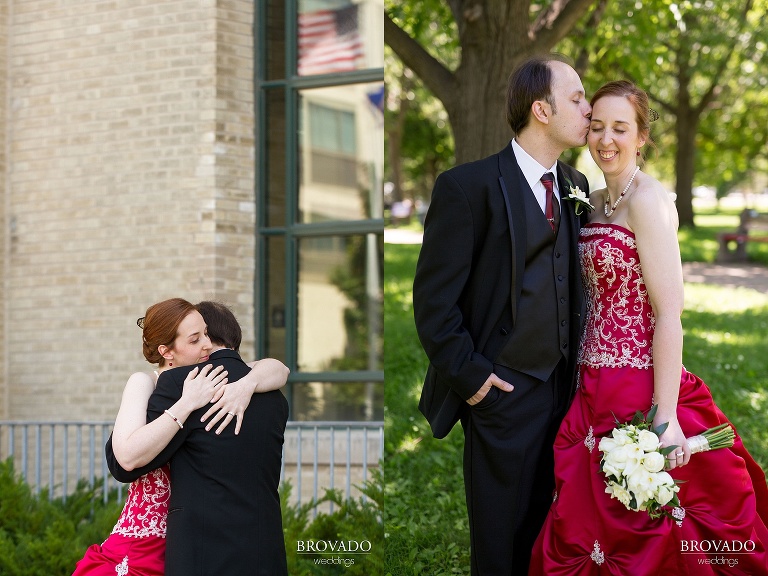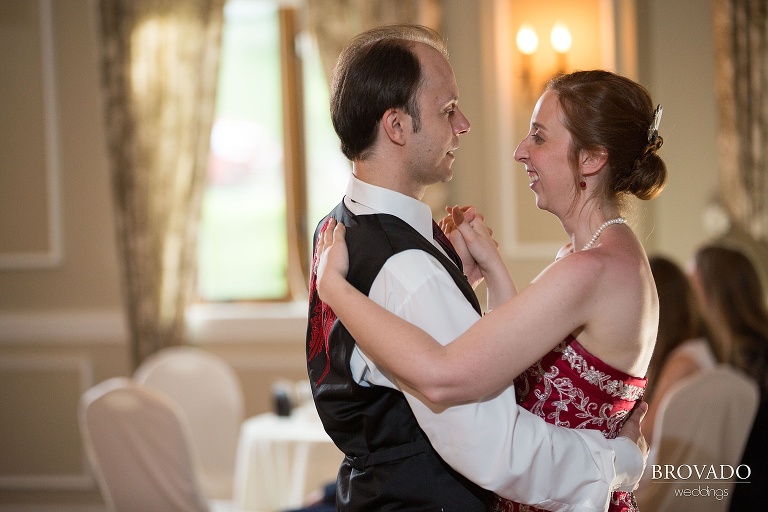 Ceremony and Reception Venue – Gale Mansion – Minneapolis, MN
Florist – Bachman's 
Dress Shop and Tuxedos – The Wedding Shoppe – St. Paul, MN
Dress Designer – Da Vinci
DJ – Music Mix Entertainment – Maplewood, MN
Musicians – Lake Minnetonka String Quartet
Jeweler – Monique of Switzerland Jewelers – Wayzata, MN