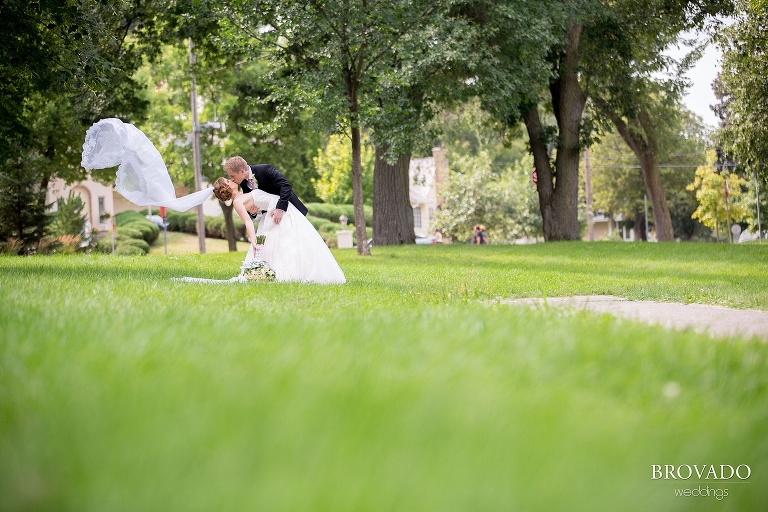 Kate and Ben's wedding was the windiest wedding I can remember, like tear-the-bride's-hair-out windy. For this reason, we were not able to take many family, first look, or portrait photos of just the bride and groom outside. However, we did not let that hinder us from snapping amazing photos. The couple and their guests definitely didn't let the wind distract from the joy of Kate and Ben's special day. We moved all around the Calhoun Beach Club snapping all kinds of photos in order to ensure that our pictures did justice to how special and beautiful the day was.
The couple saw each other for the first time at the foot of the big arching stairwell that Kate would later walk down before meeting Ben at the alter. It was quiet and personal, and there was something so special about the couple being able to spend time alone in the room where they would soon say their vows. I'm pretty sure they only stopped smiling in order to kiss one another. It was so obvious how excited the two were to see each other, and to be married shortly after.
After the ceremony we trudged through the wind to the other side of Lake Calhoun in order to take wedding party pictures against the Minneapolis Skyline. Let me just say, it was so worth it. The bridesmaids' dresses created a perfect pop of color against the misty Minneapolis view. On that same side of the lake I was able to capture stunning photos of the bride and groom with my new amazing Ziess lens. My favorite is when Ben dips Kate. At first her veil blew elegantly with the wind and then was completely snatched off and blown into the sky. The progression of these photos was amazing. Kate and Ben were amazing, too. They trusted me to get great photos even in less than ideal situations. Congratulations you two! May you continue to love each other regardless of the conditions, as you did on your wedding day.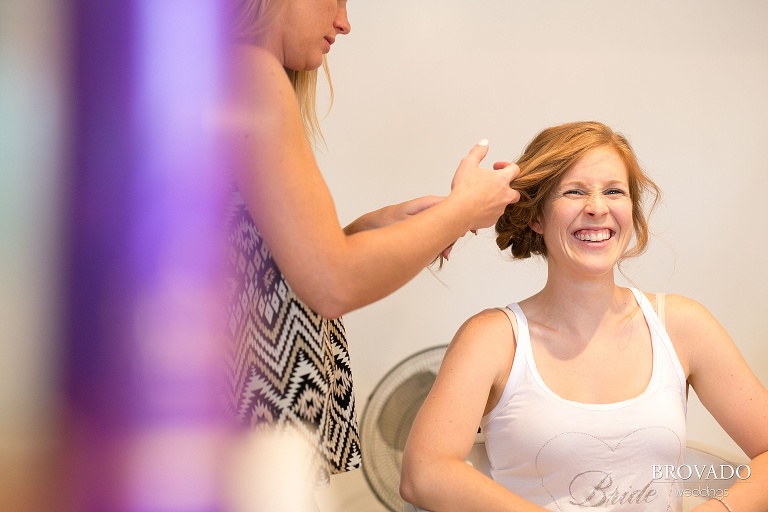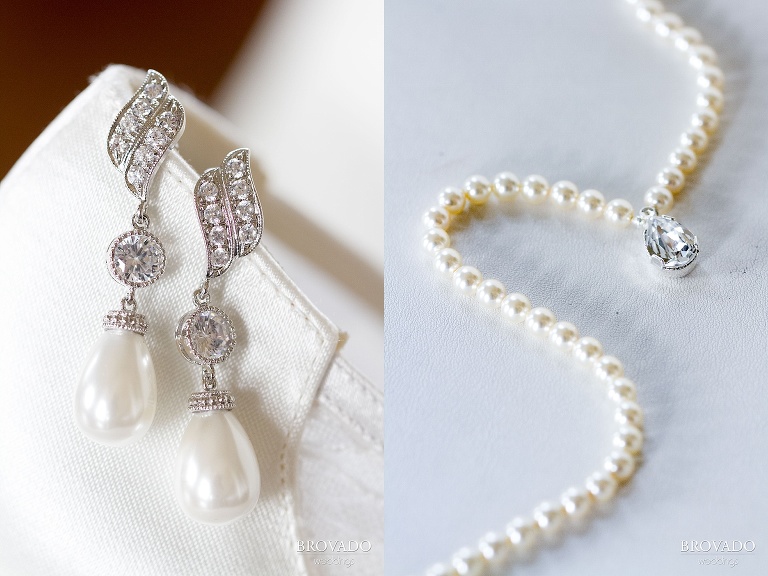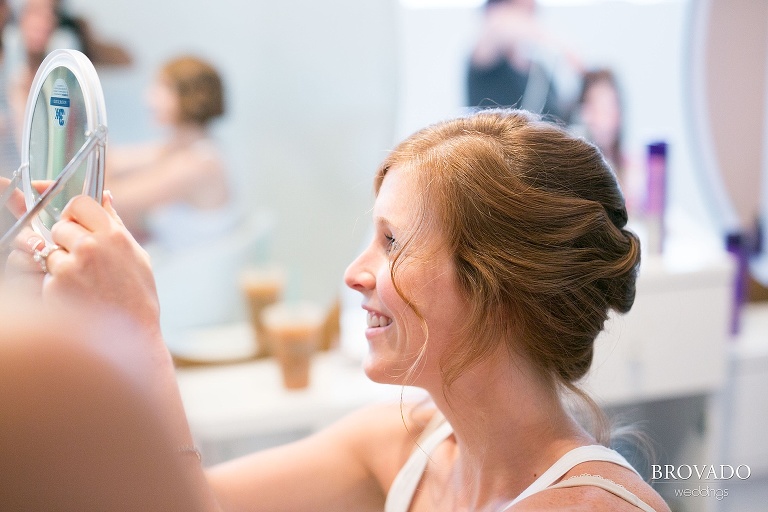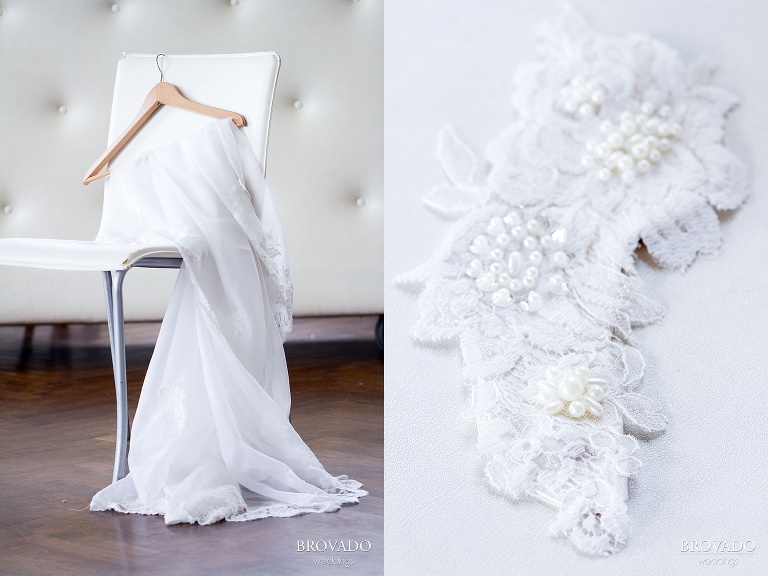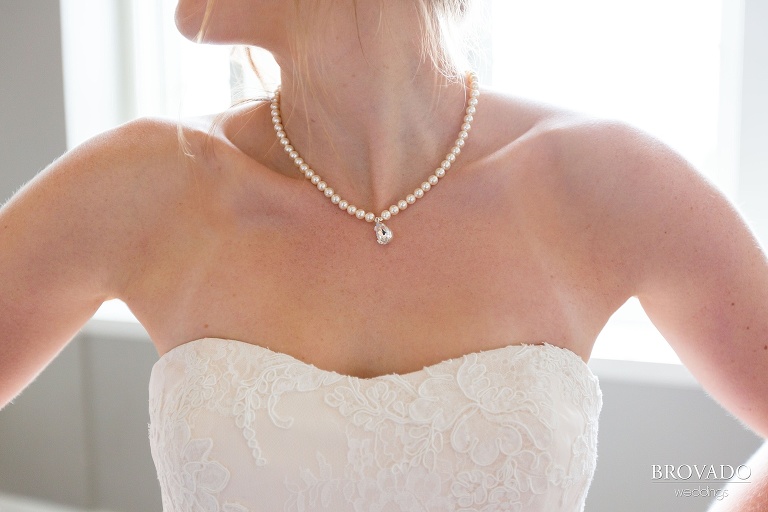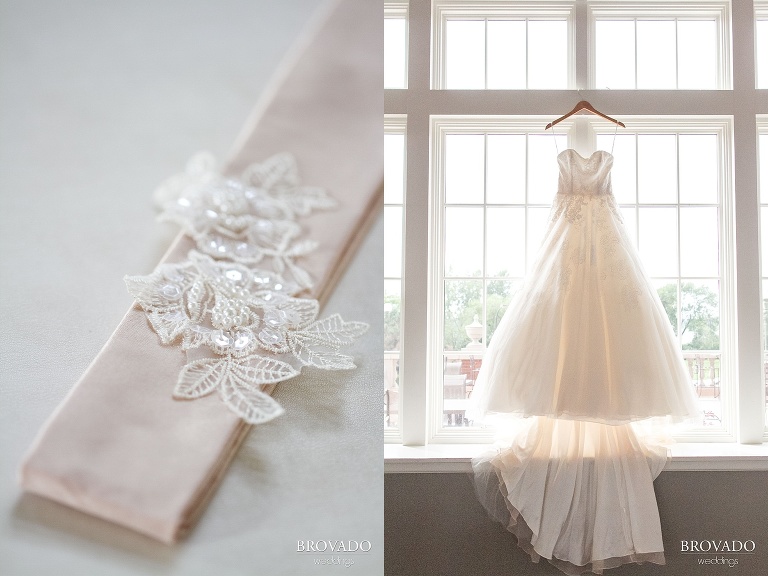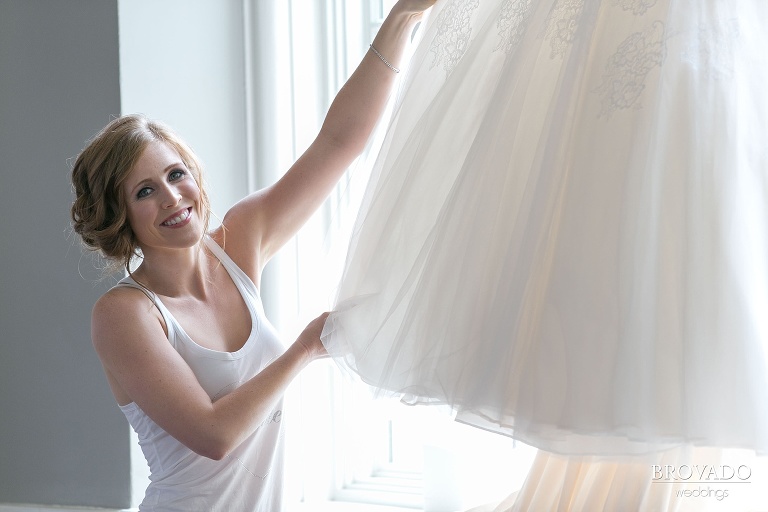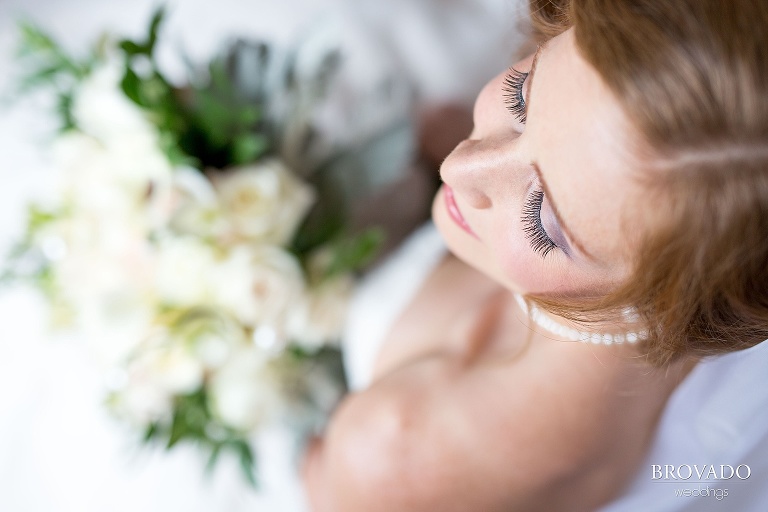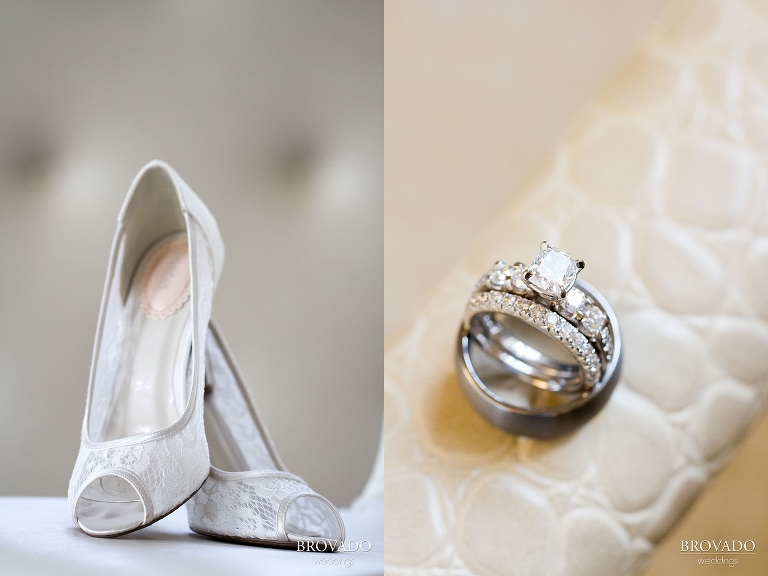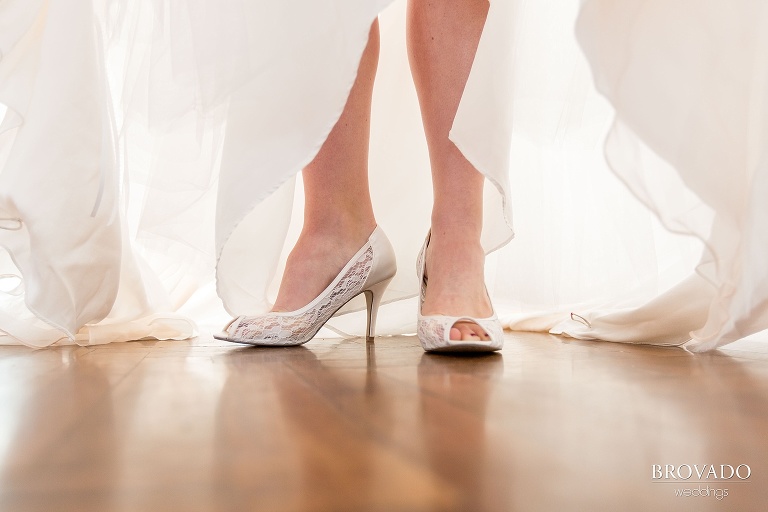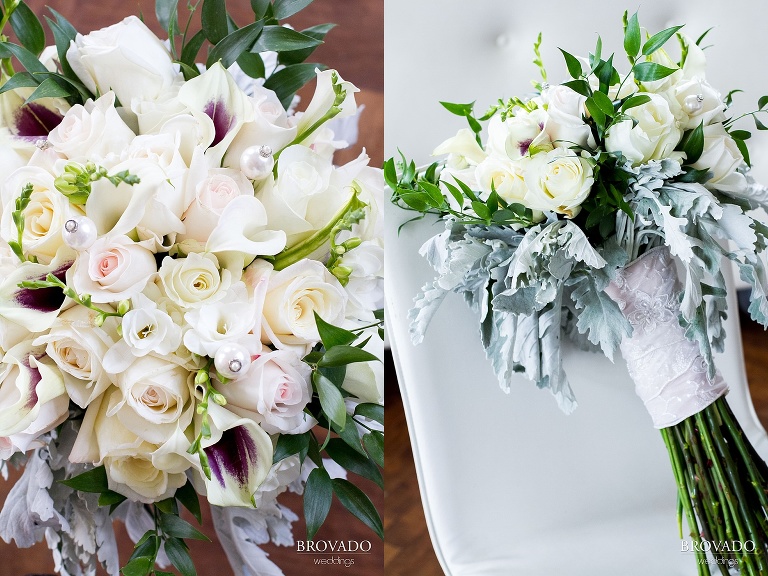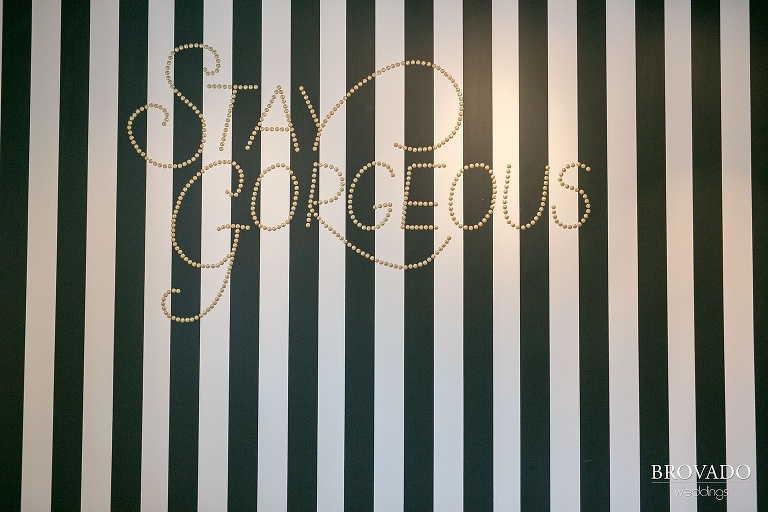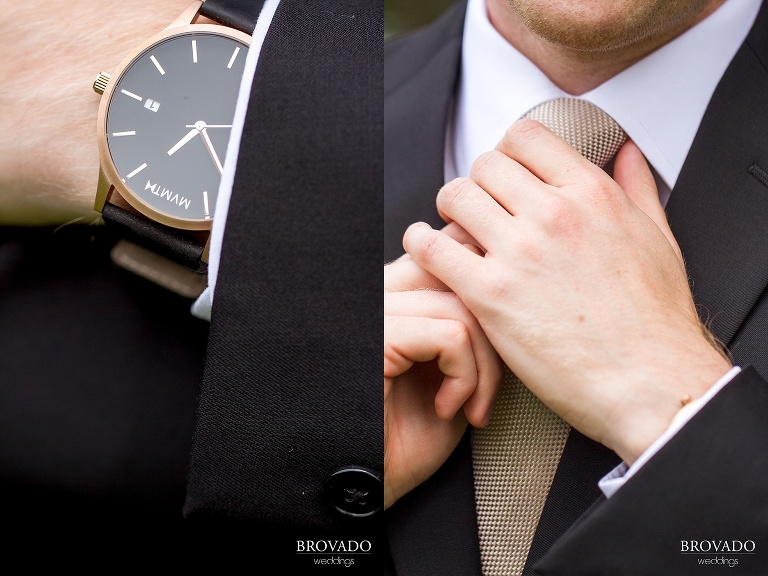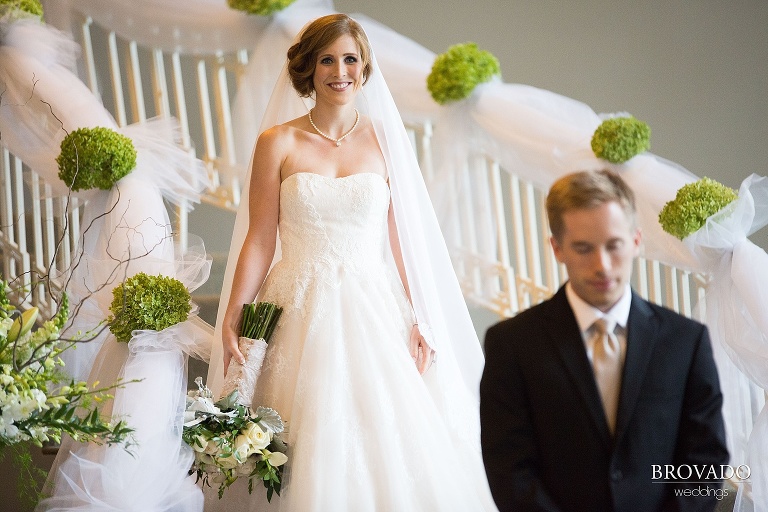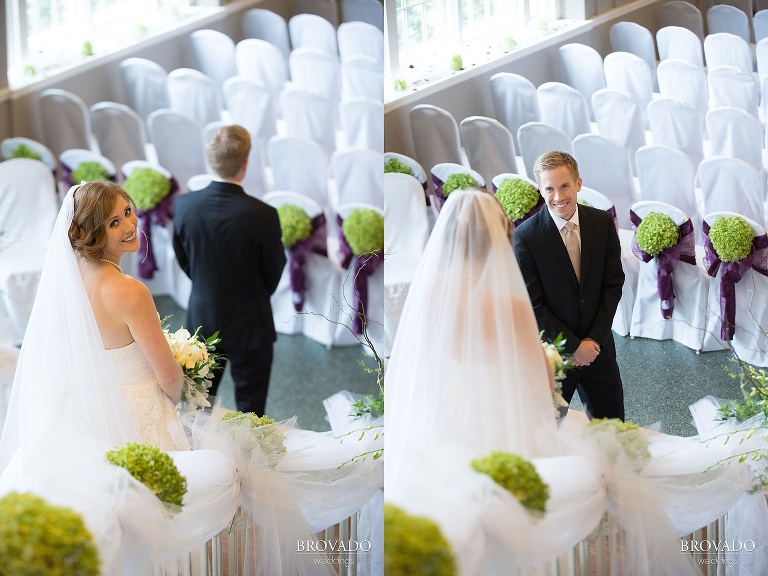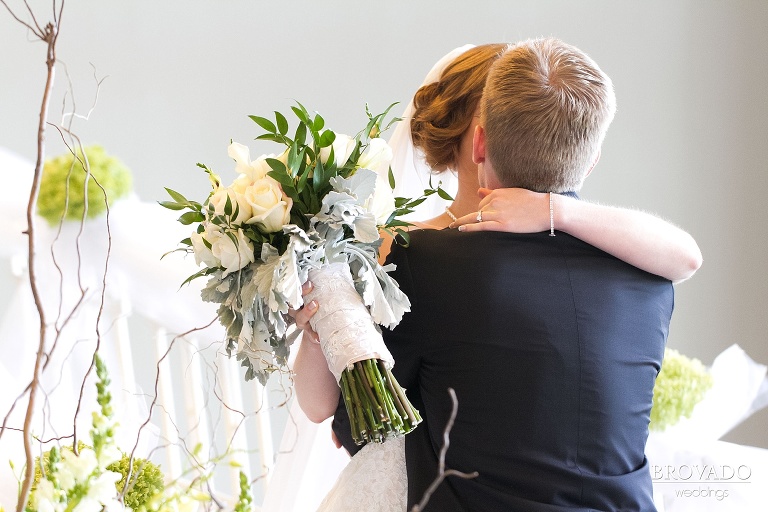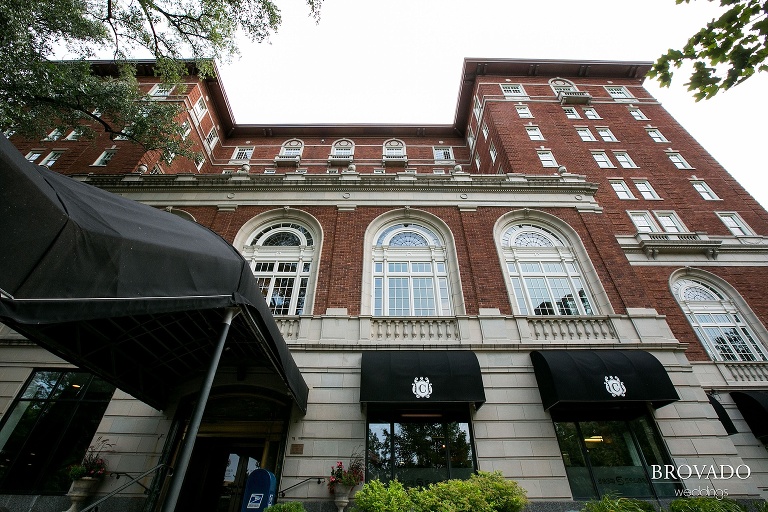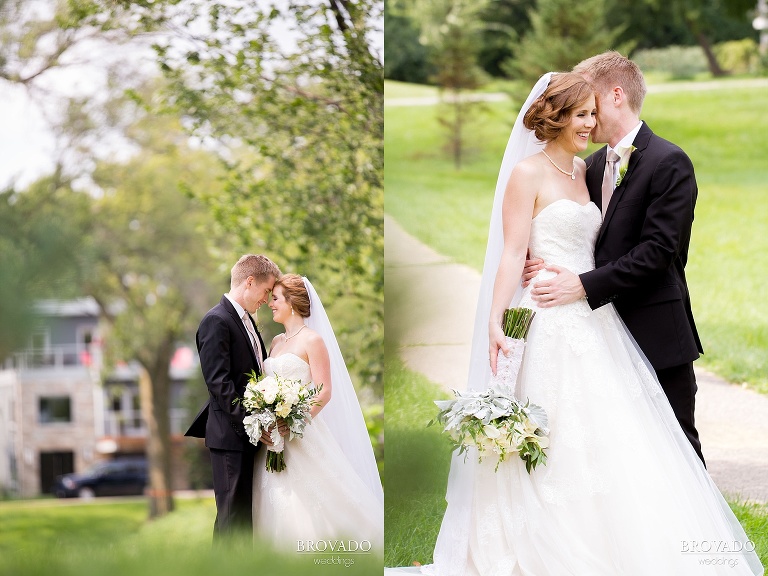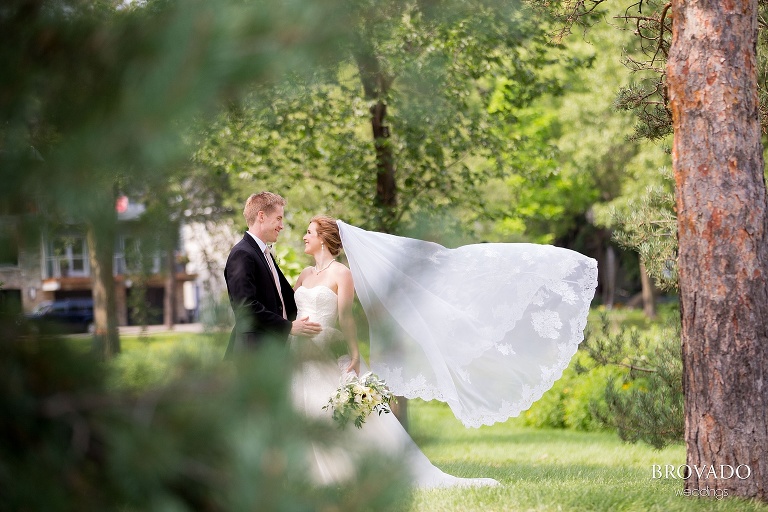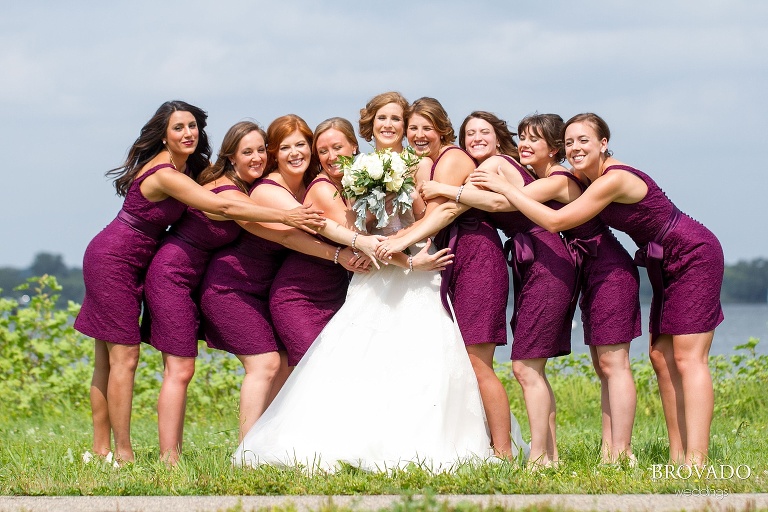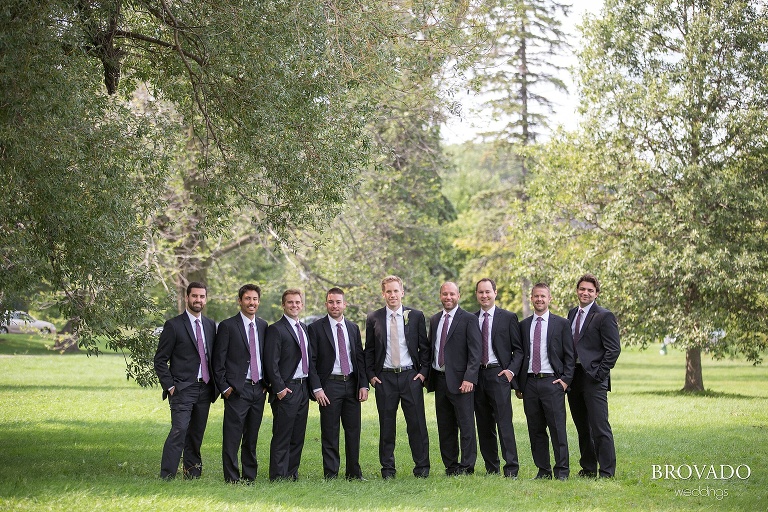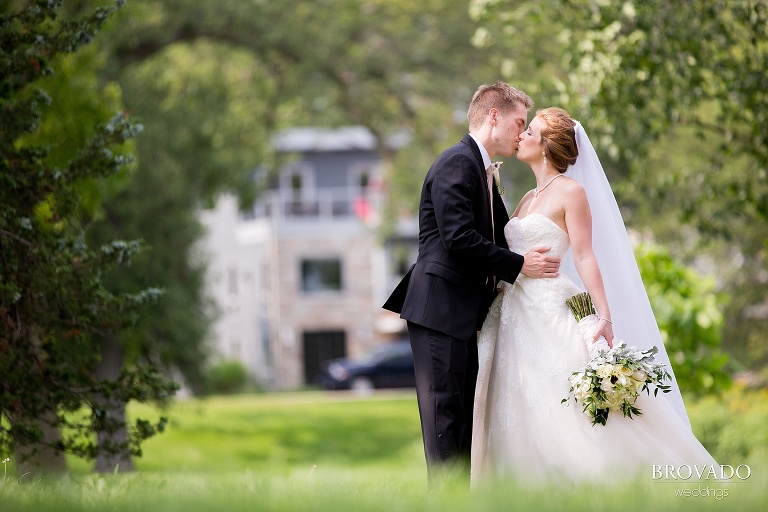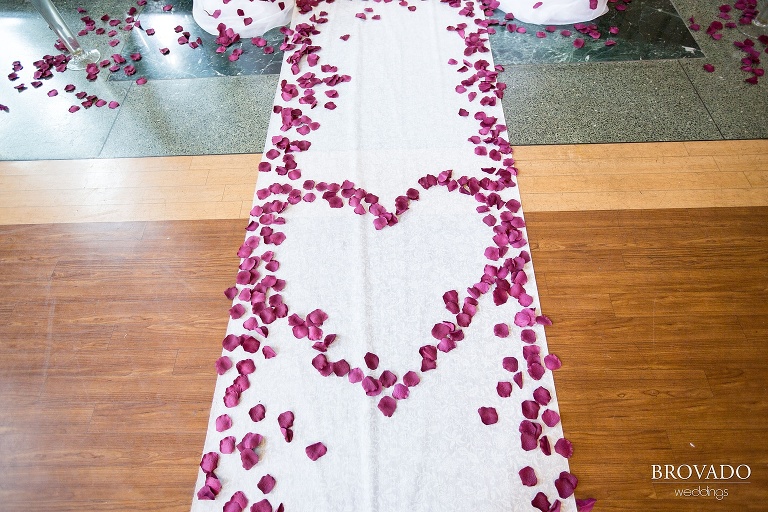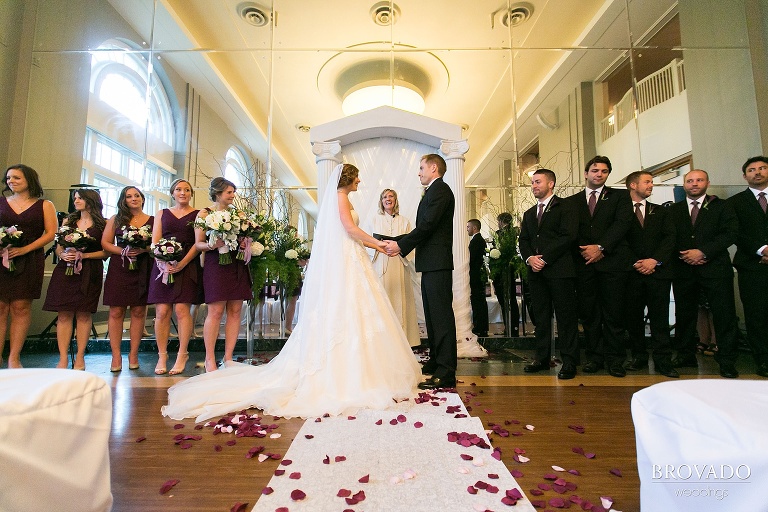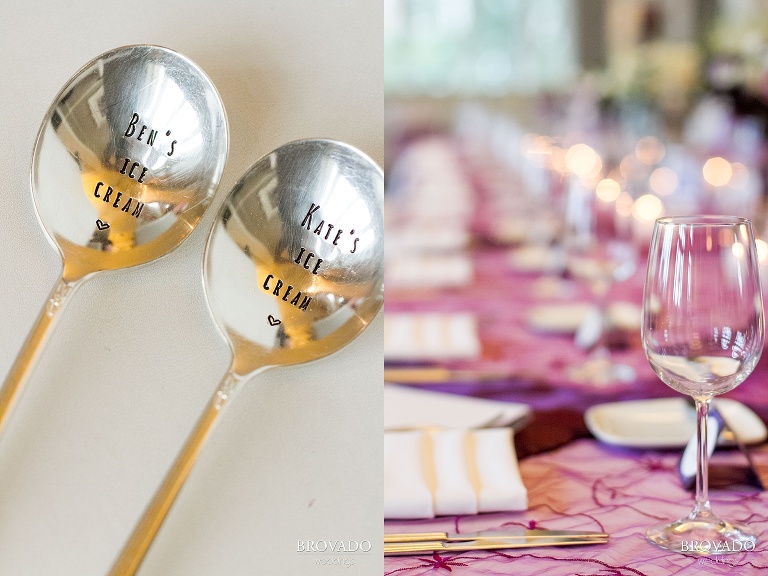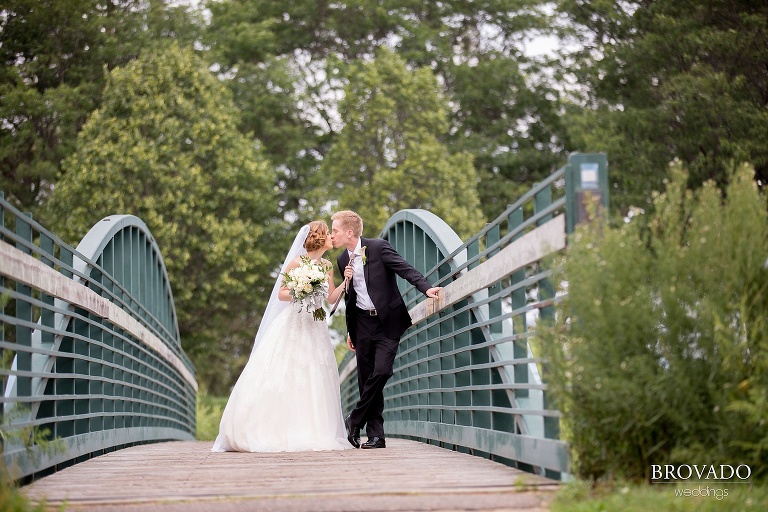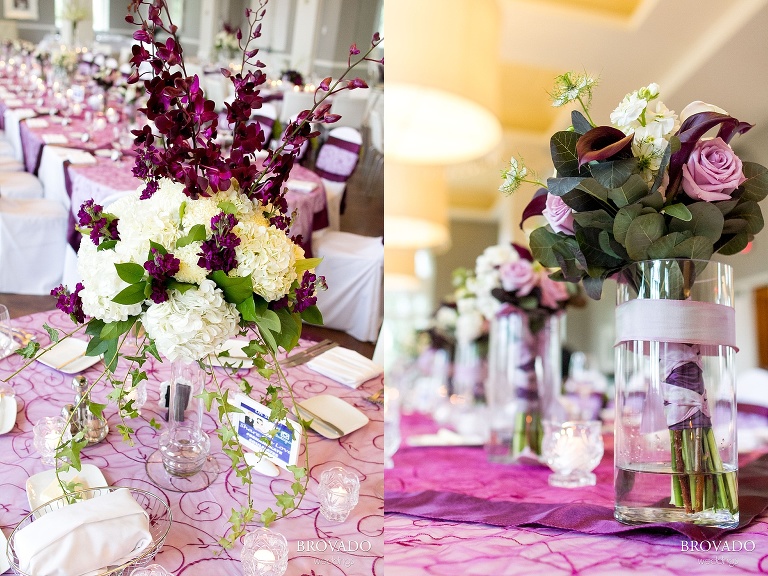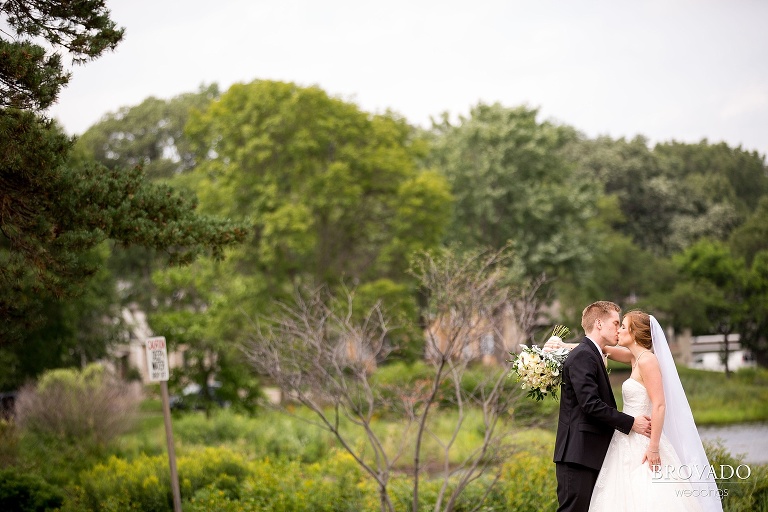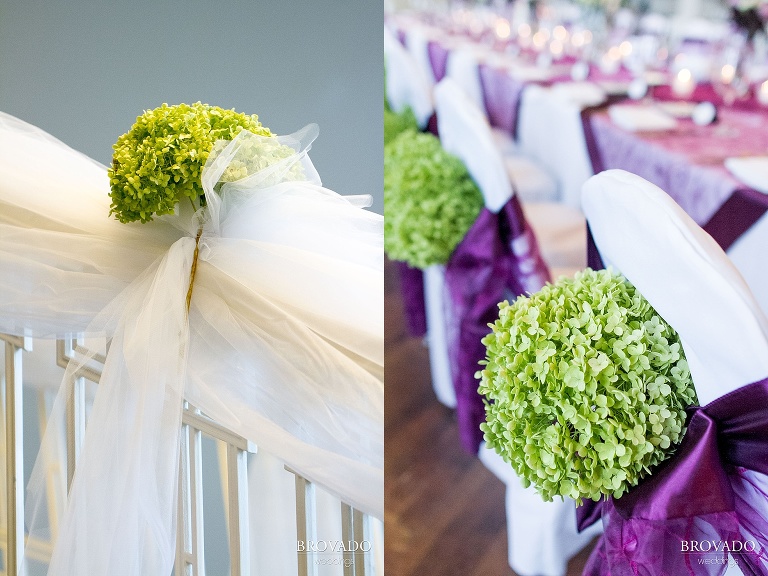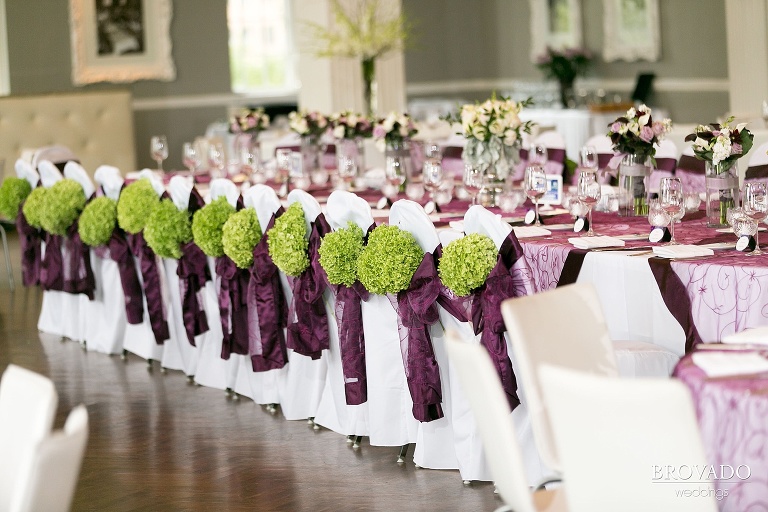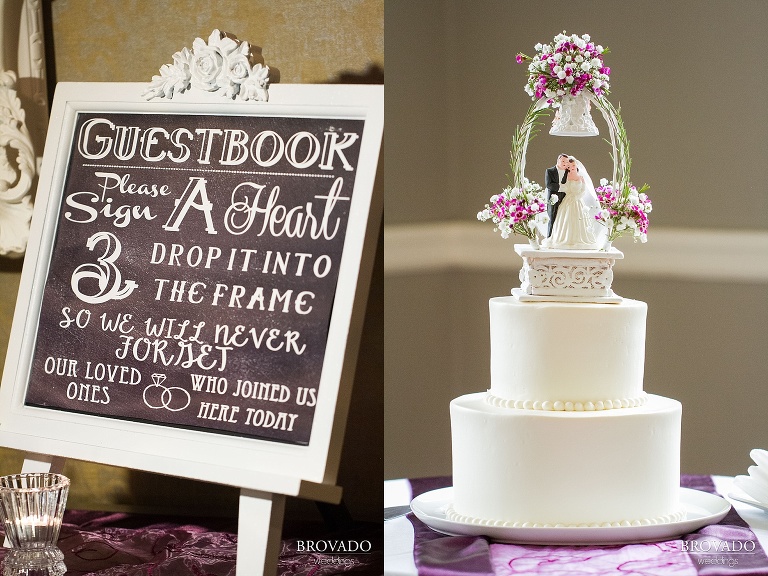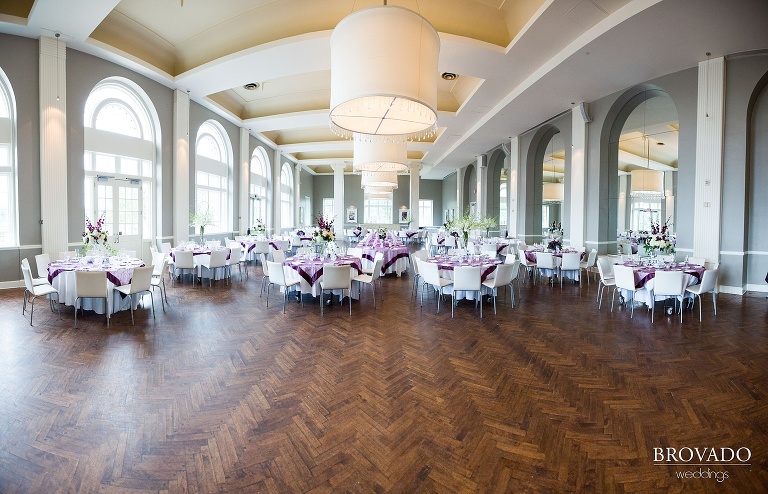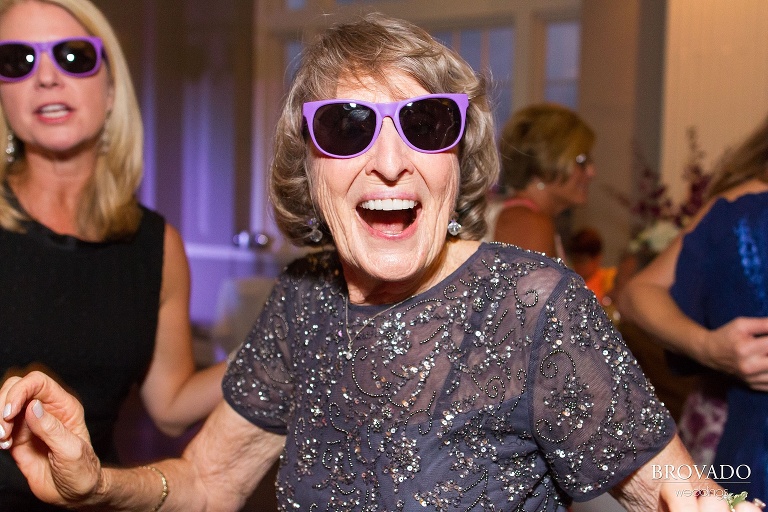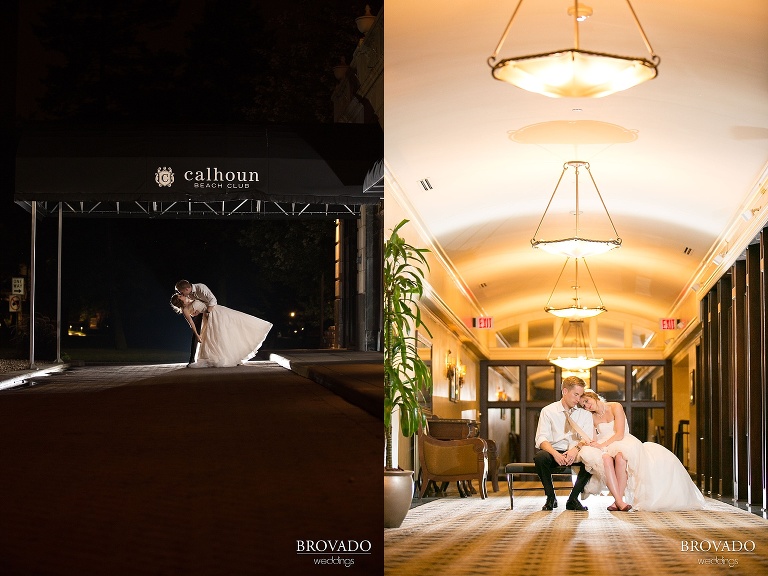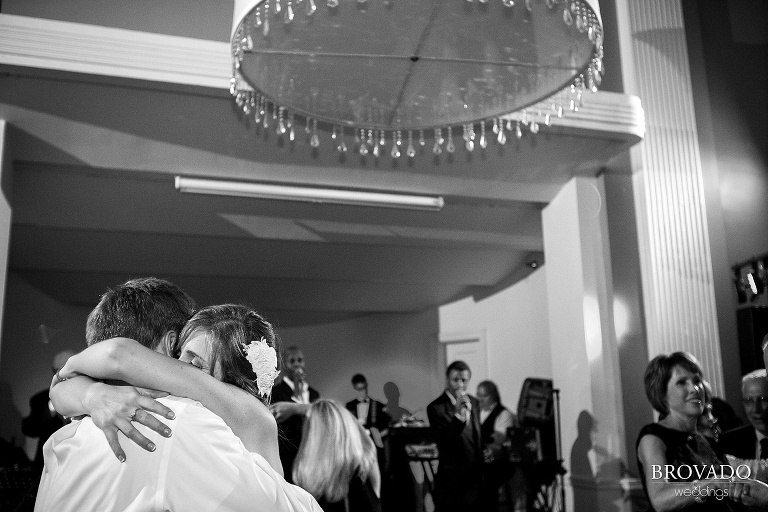 Ceremony/Reception Venue – Calhoun Beach Club – Minneapolis, MN
Videographer – DMLT Video Productions Hair Stylist – The Wow Bar – St. Paul, MN Makeup Artist – Julie Martin
Caterer and Cake Designer – D'Amico & Sons –  Minneapolis, MN
Dress Shop – Posh Bridal Couture – Wayzata, MN
Tuxedos – Jos A. Bank
Limo/Party Bus – Eclipse Transportation – St. Paul, MN
Band – The R Factor – St. Louis Park, MN
Chairs and Tables – Midway Party Rental – Minneapolis, MN