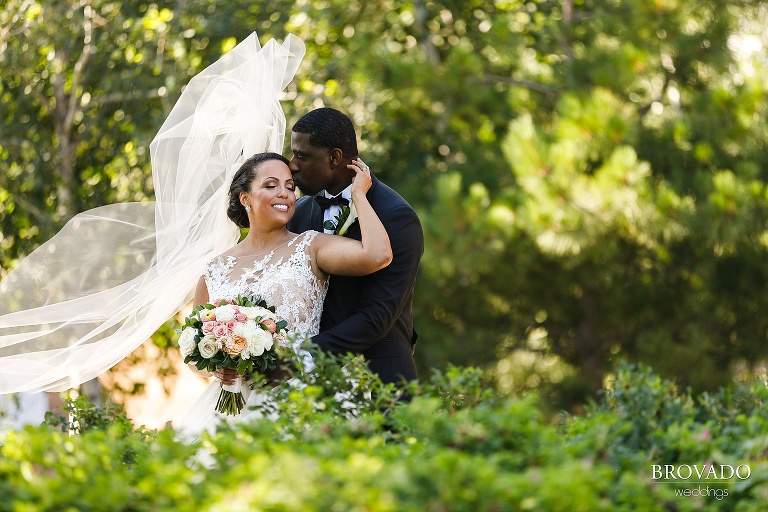 We are obsessed with every aspect of this wedding. Taara and Glenn sported super classic looks, Glenn in a black suit and Taara wearing a ball gown style dress with a gorgeous lace neckline. Many of their wedding details referenced "A CardNole Love," a nod to their college football teams, Taara's Stanford Cardinals and Glenn's Florida State Seminoles. They even wore shoes repping their respective teams to their reception!
Taara got ready at Hotel Ivy, with her makeup done by the fabulous Mia from WarPaint International. This luxury hotel is the perfect site for bridal portraits and wedding party photos, with plenty of shimmering backdrops and an impeccably lit skyway.
Forgoing a first look, Taara and Glenn were both ecstatic when Taara came down the aisle, having a quick ceremony before darting outside to spend some time alone after their ceremony. Their venue, the McNamara Alumni Center, sits on a manicured lawn that makes you forget you're in the middle of Stadium Village, even with a Minnesota United game happening just across the street. The venue also features high, geometric windows, which let ample sunlight in throughout the evening, which shone off of their gold-accented ceremony and reception.
The McNamara Alumni Center is even cooler when you look up, with their geometric windows and rows of office. Check out that shot of Taara and Glenn high above their wedding guests towards the end of the post!
Taara and Glenn's wedding was beautiful in so many ways. It was emotional, all of the details worked together perfectly, and Taara and Glenn are just so much fun. Thank you to this incredible couple for an incredible day!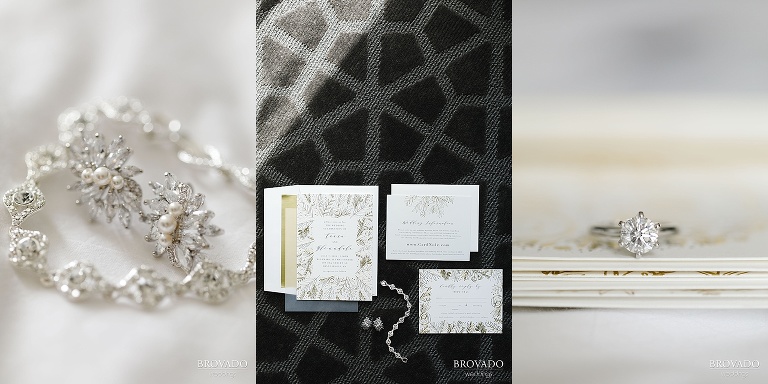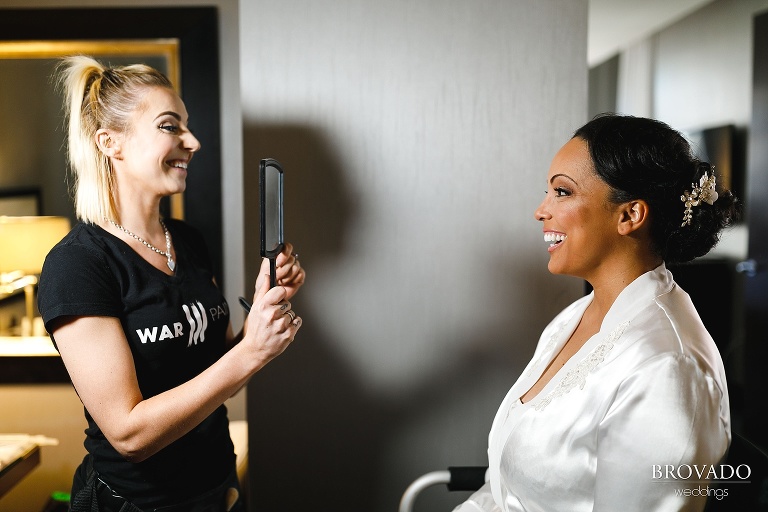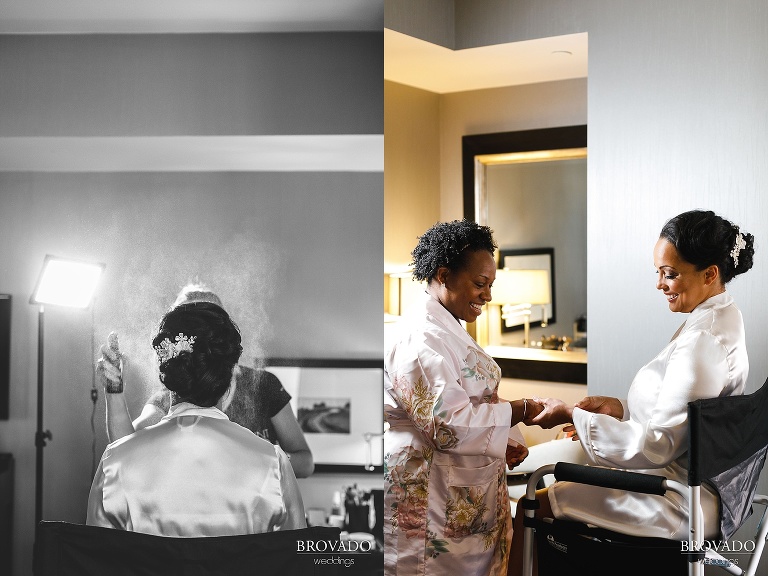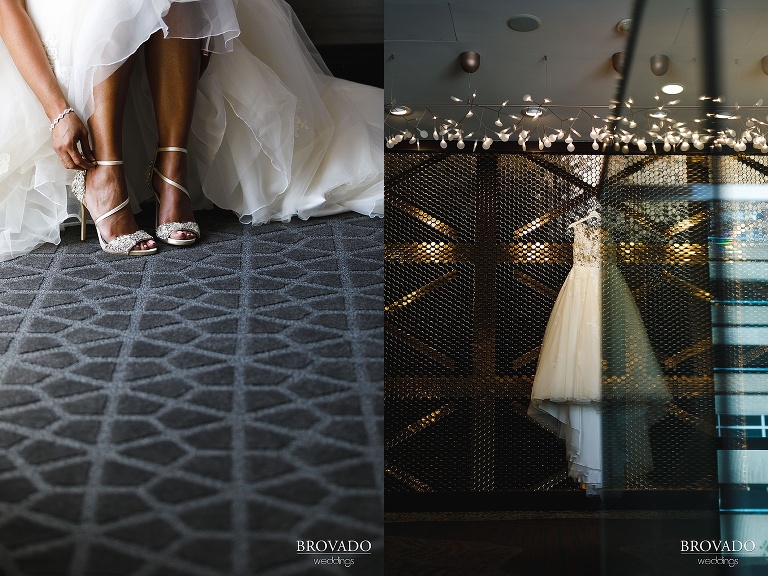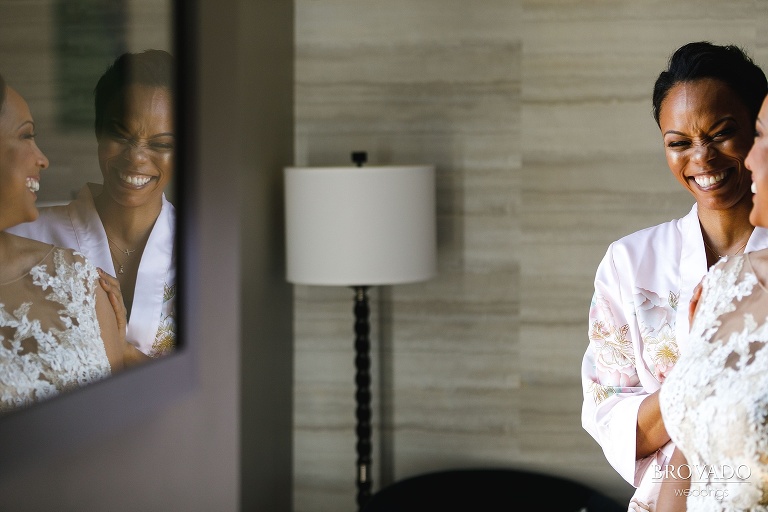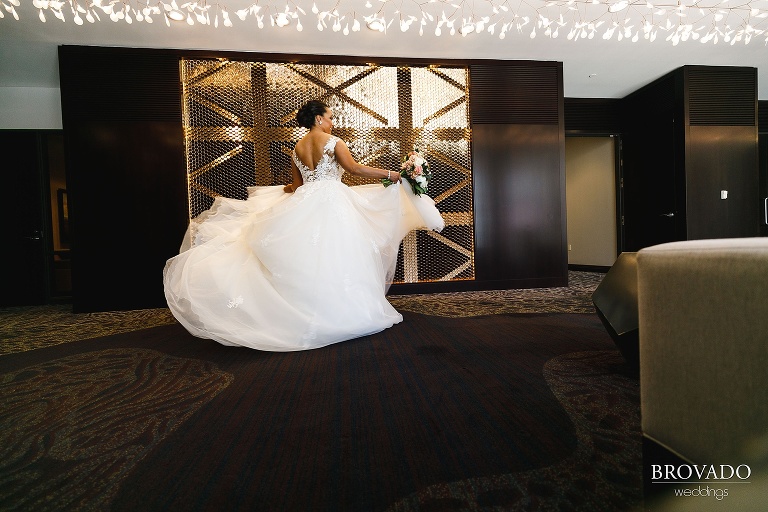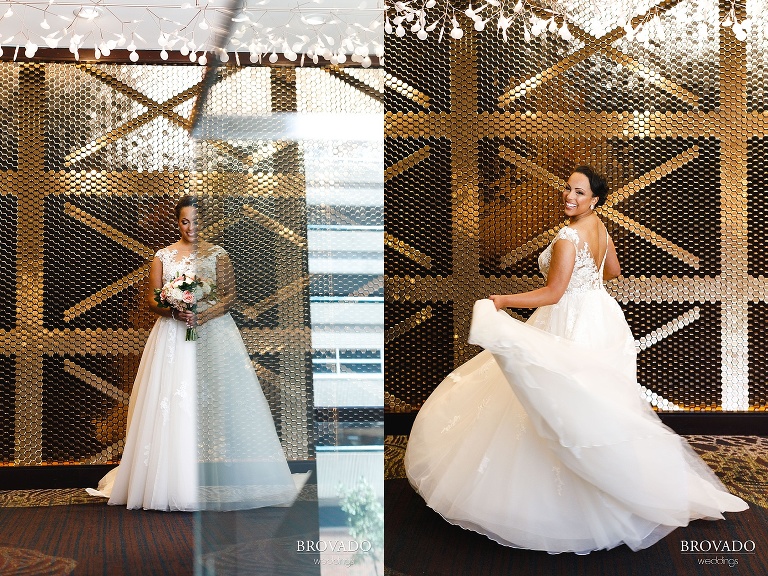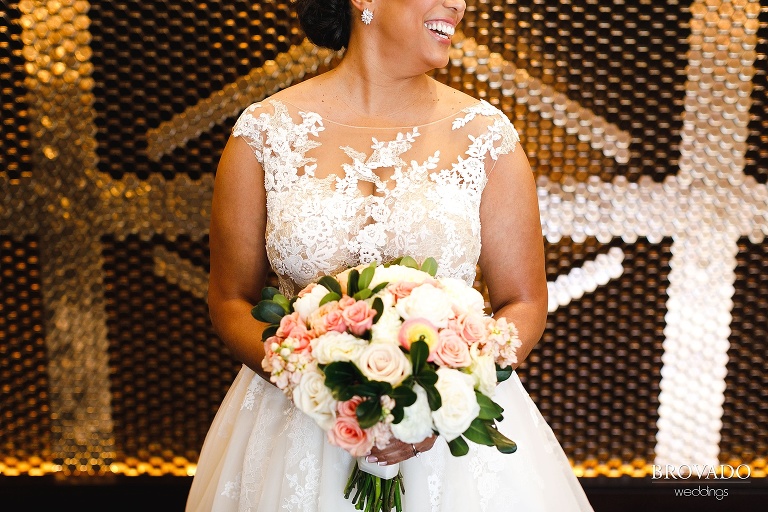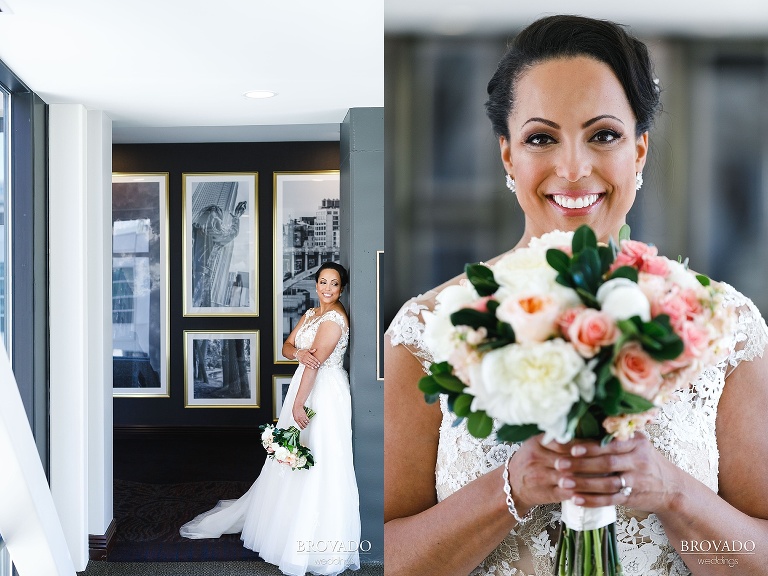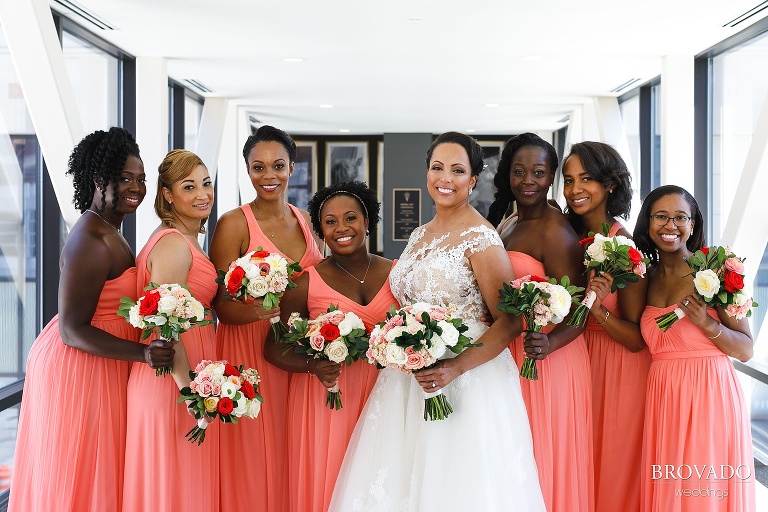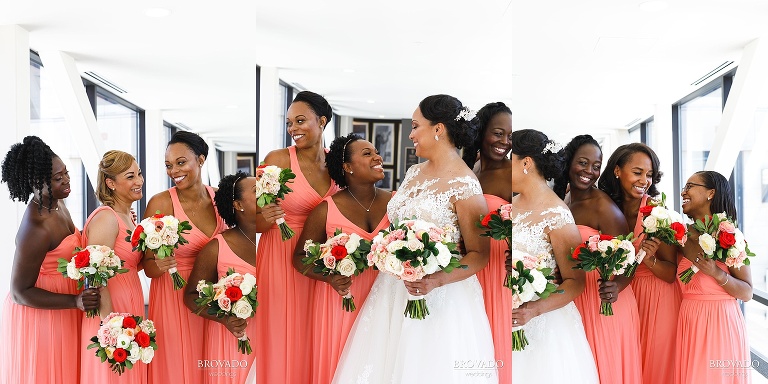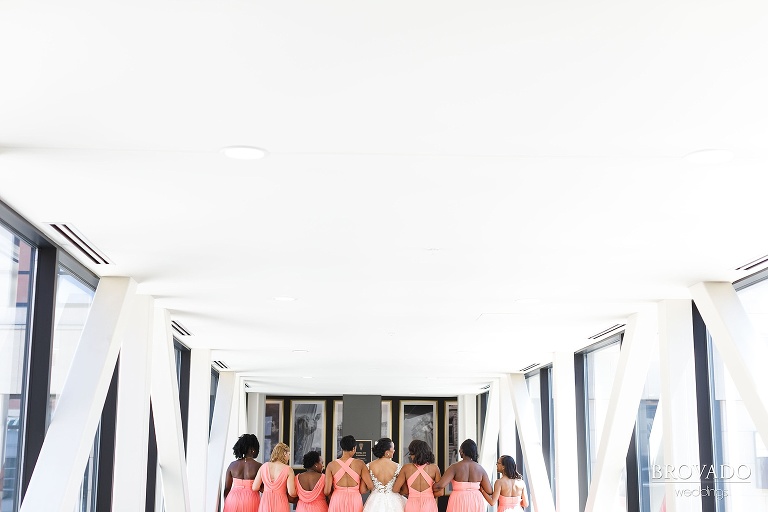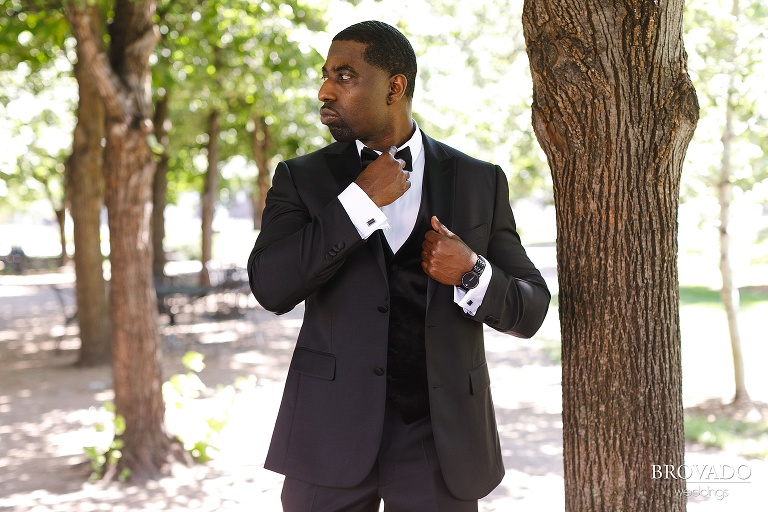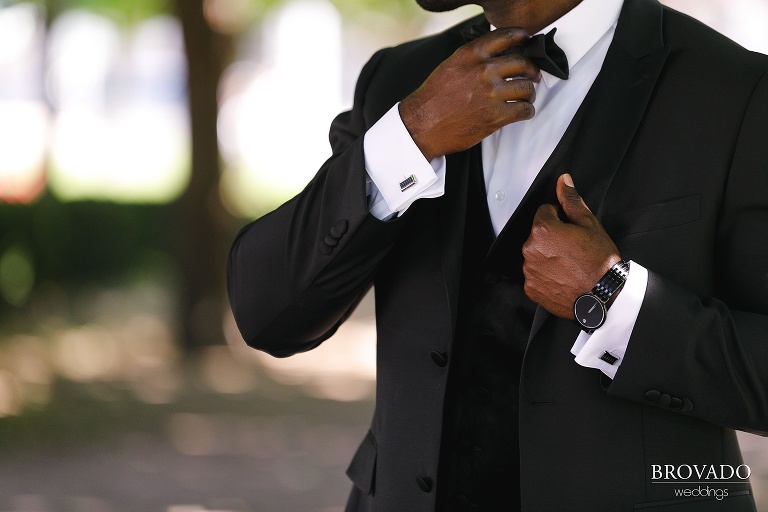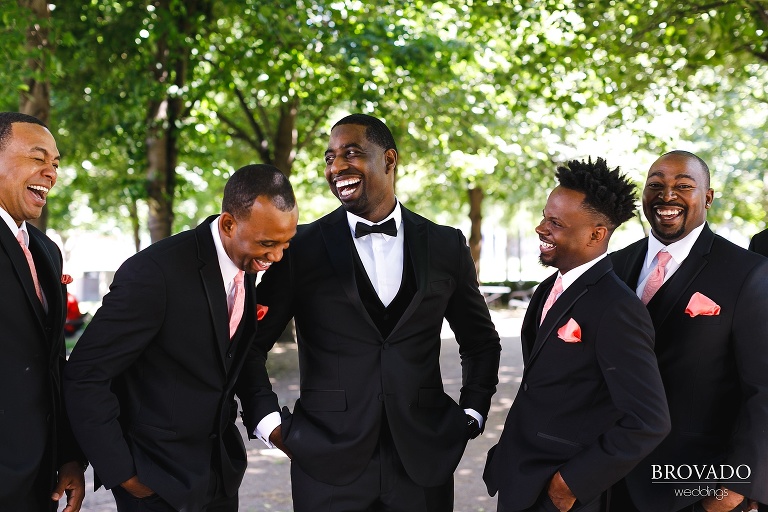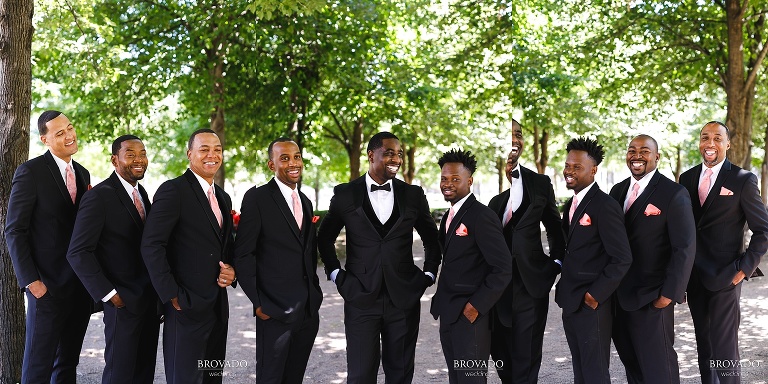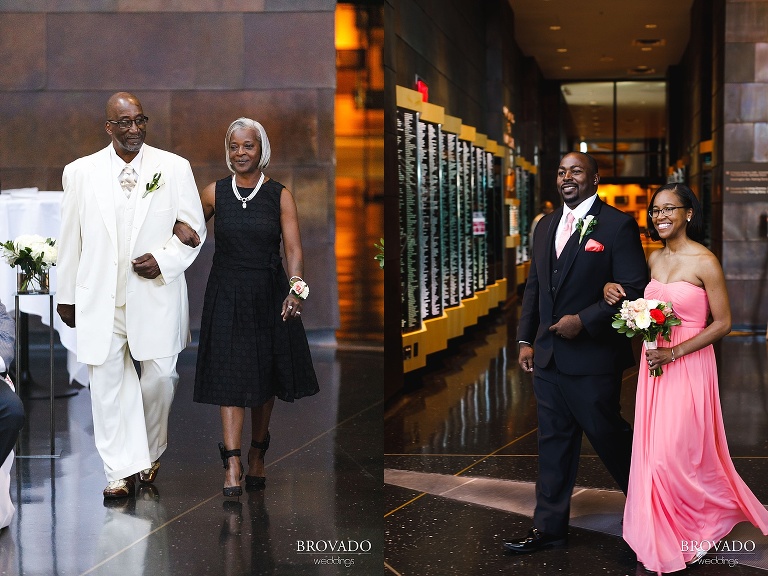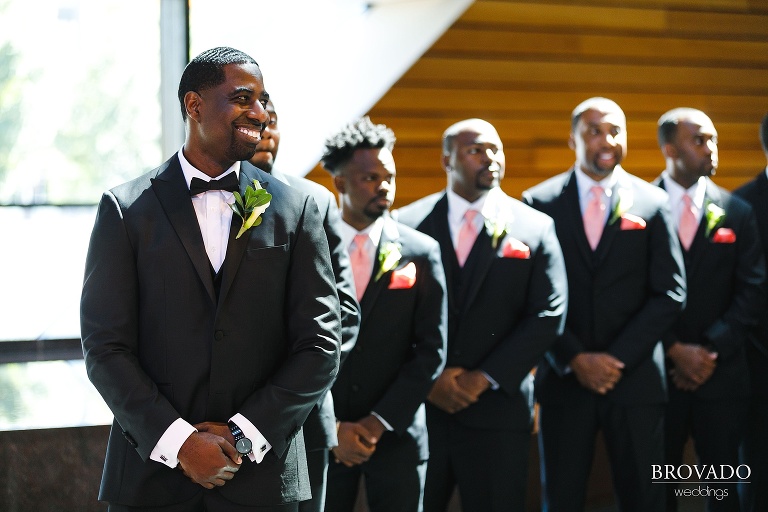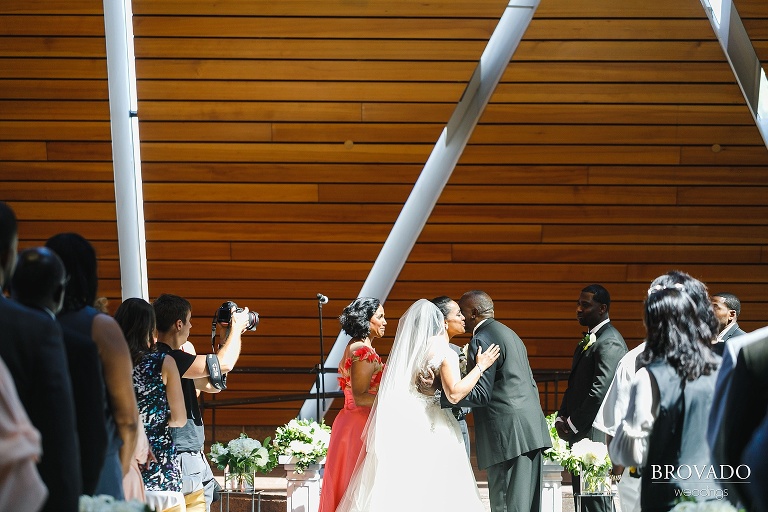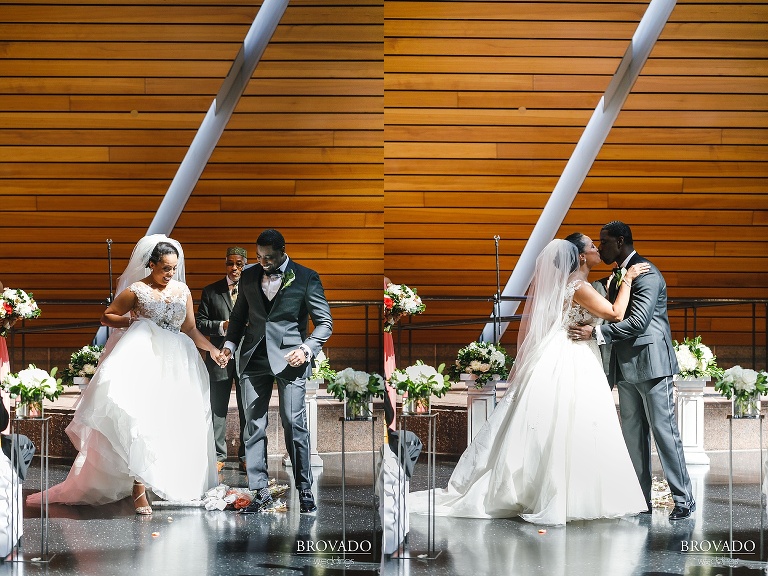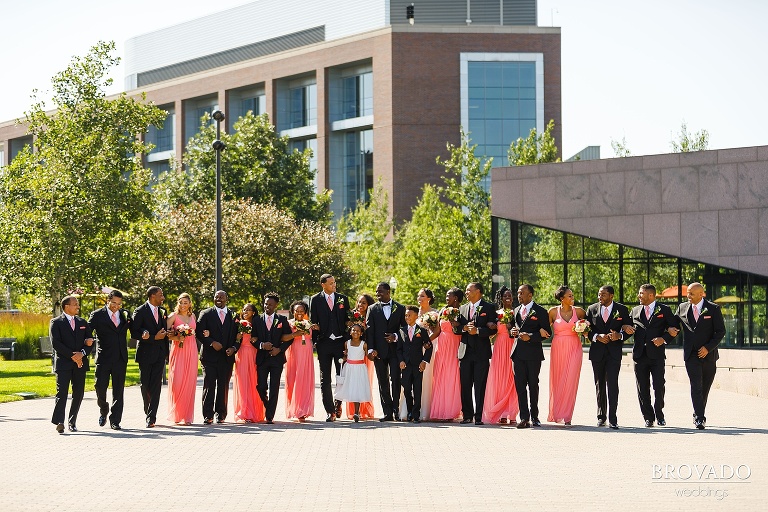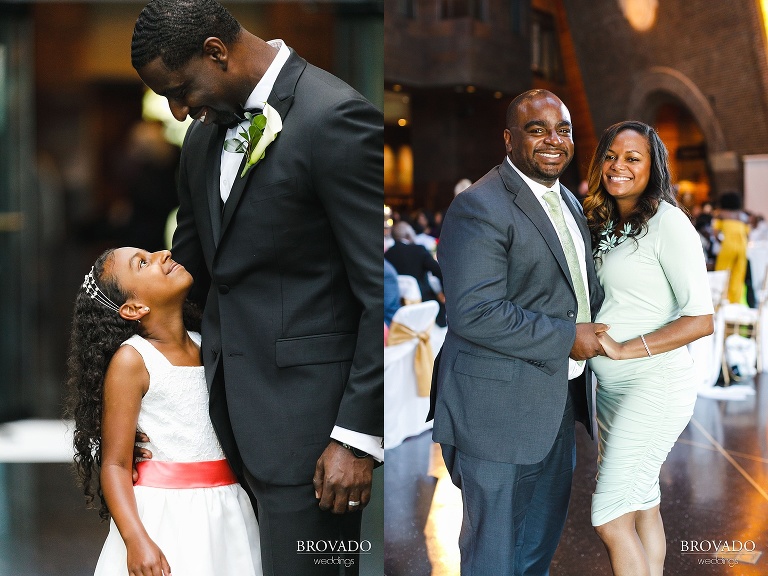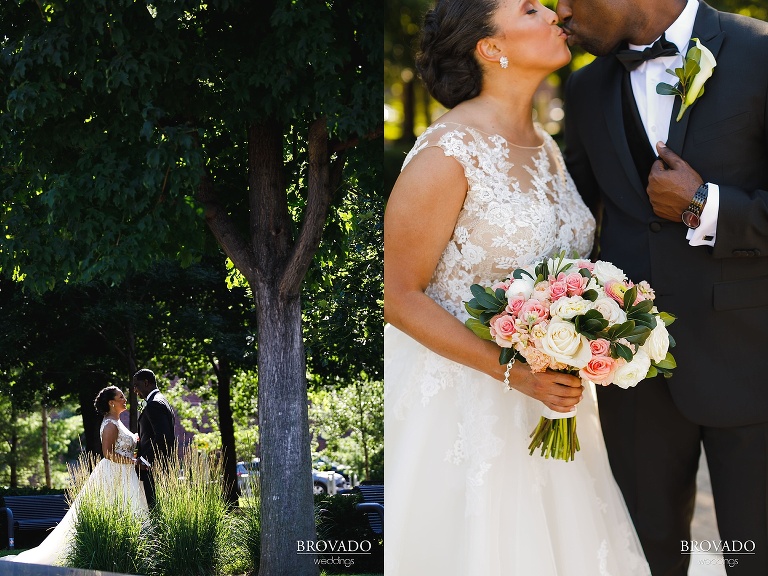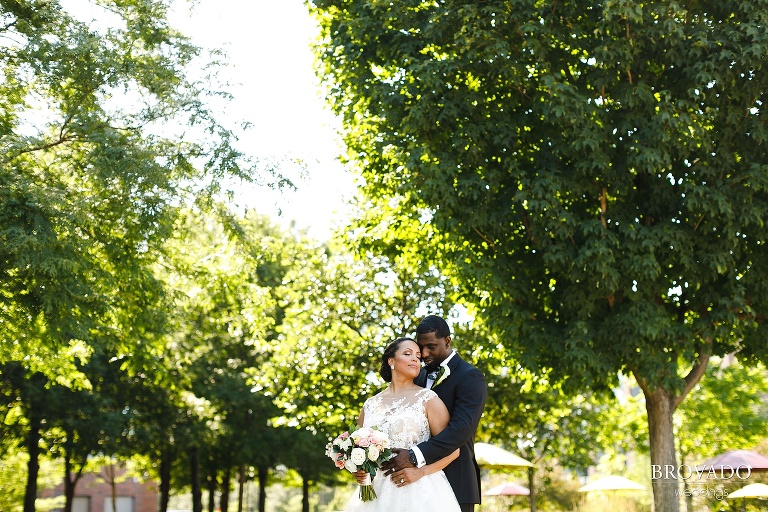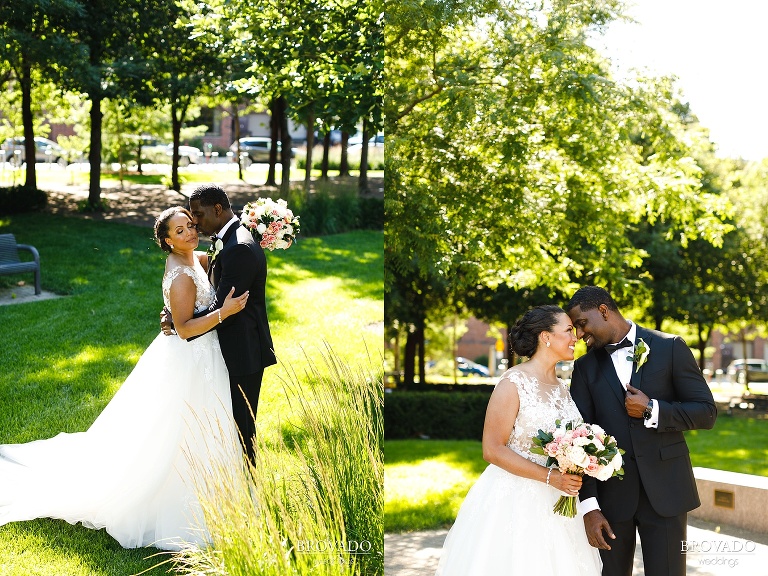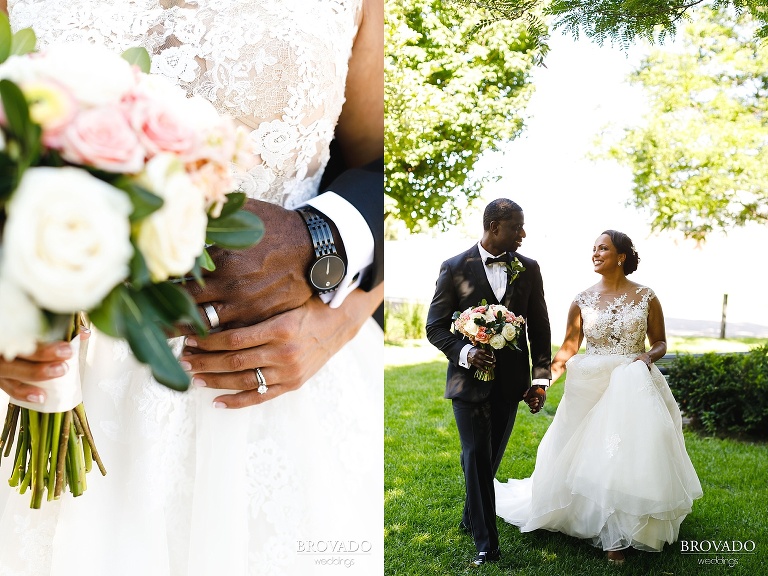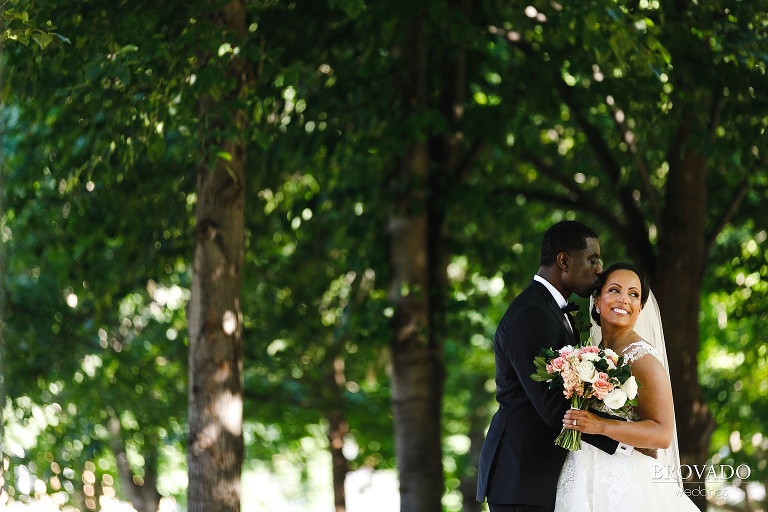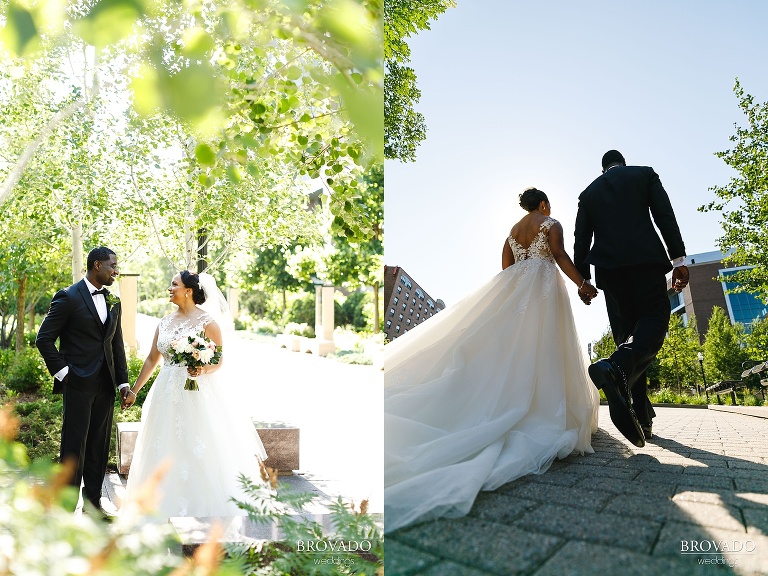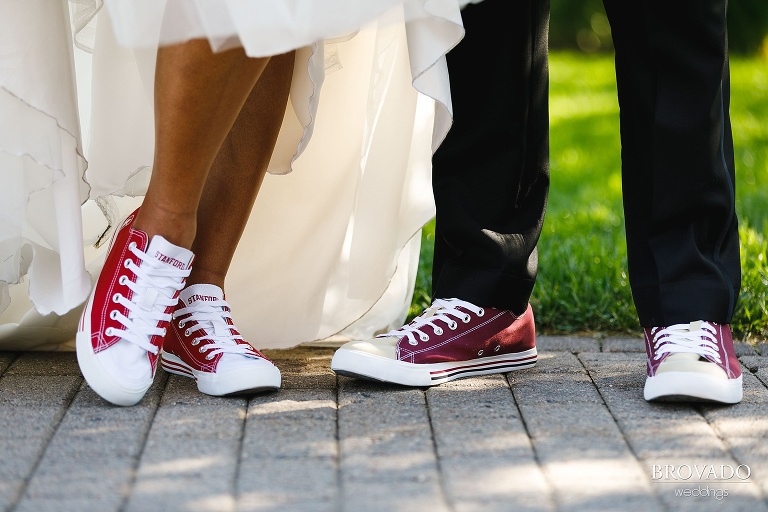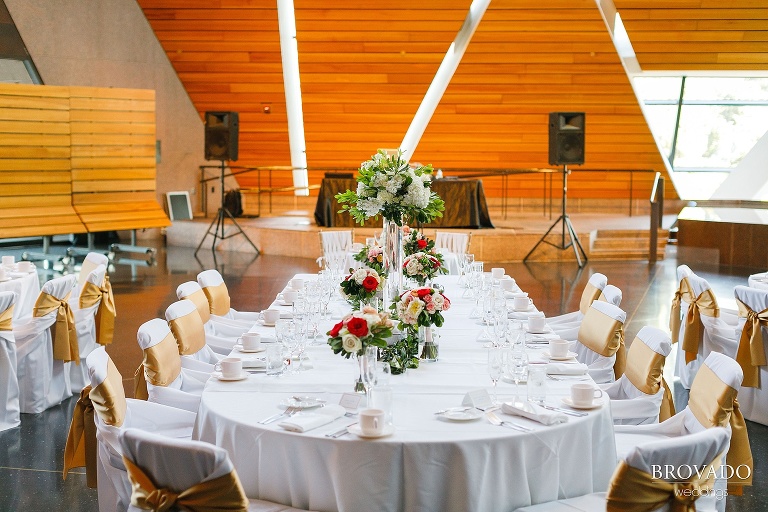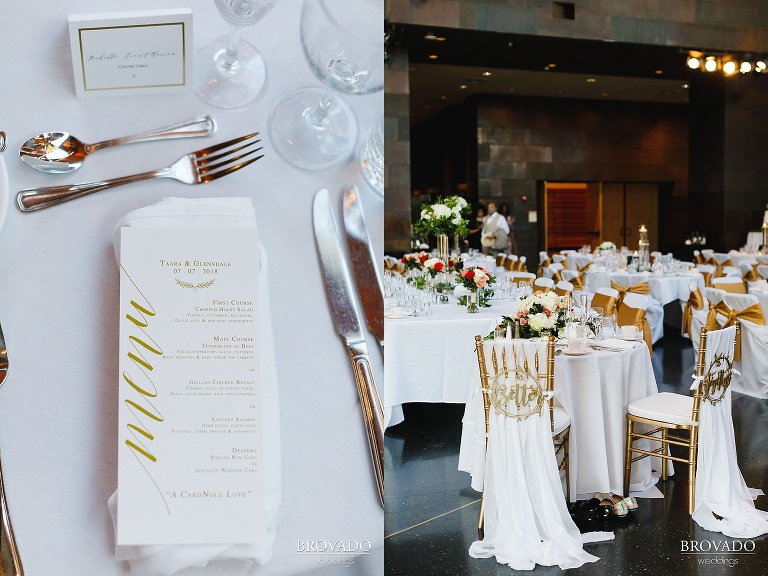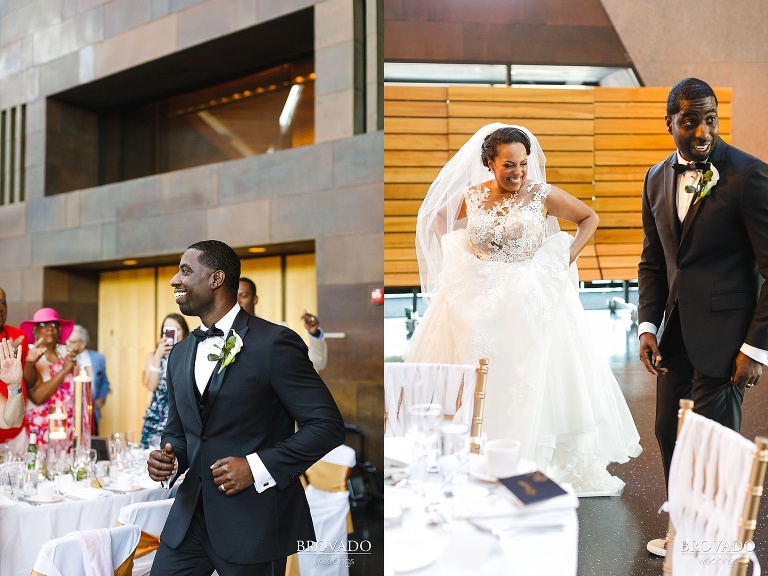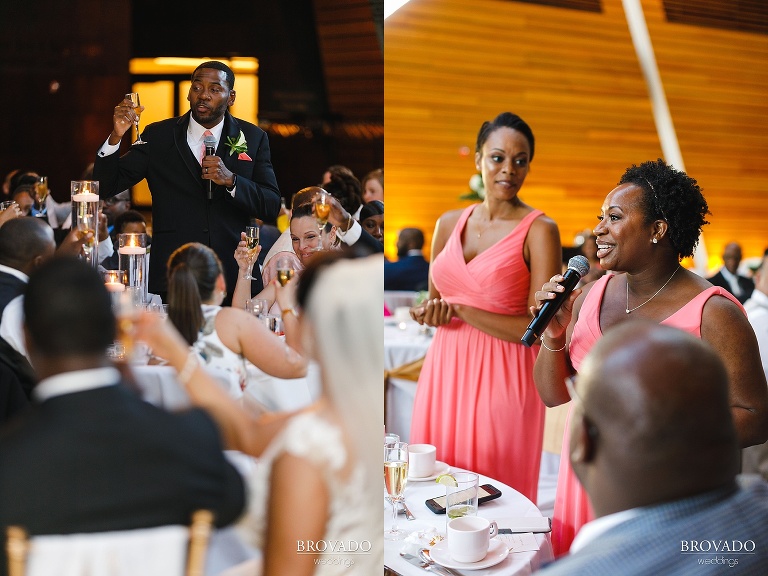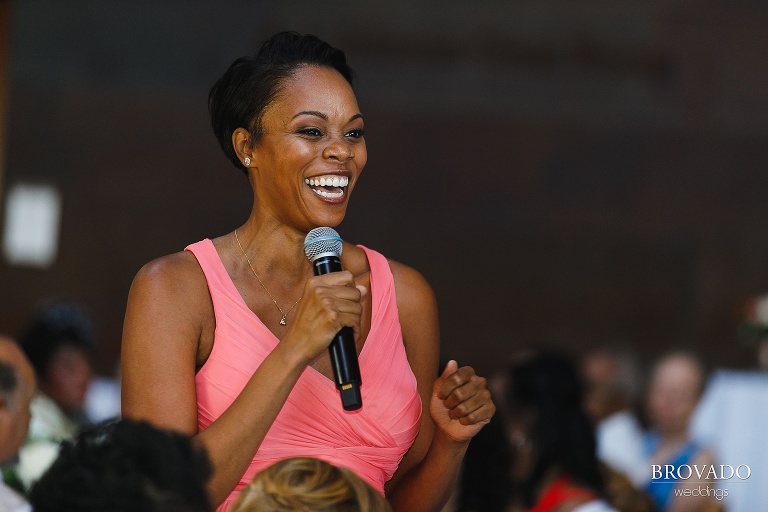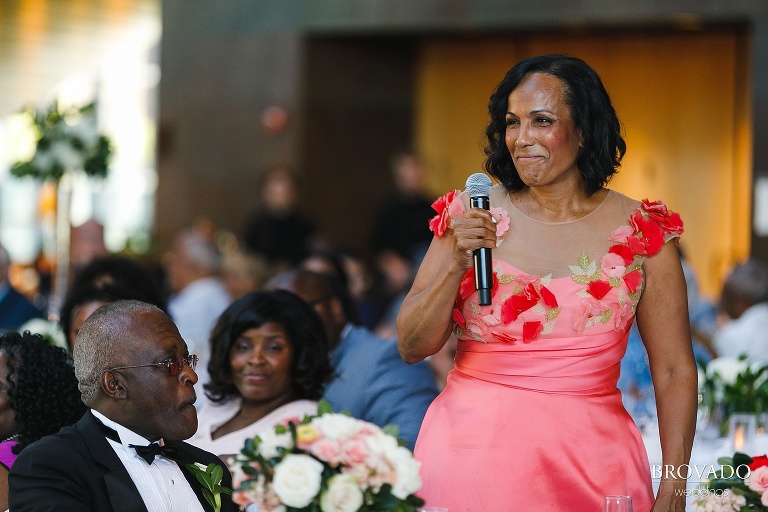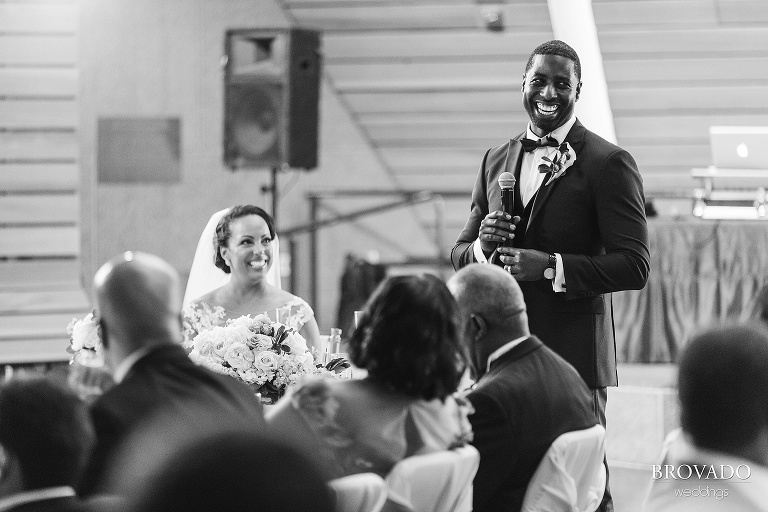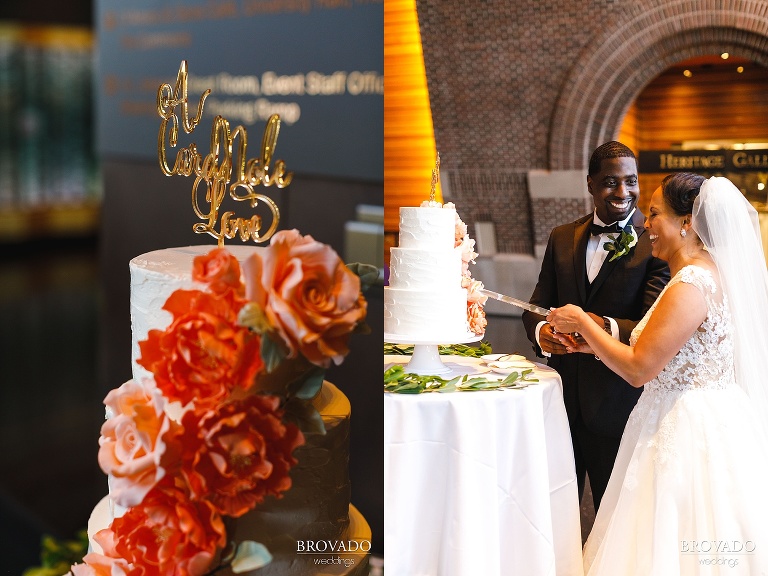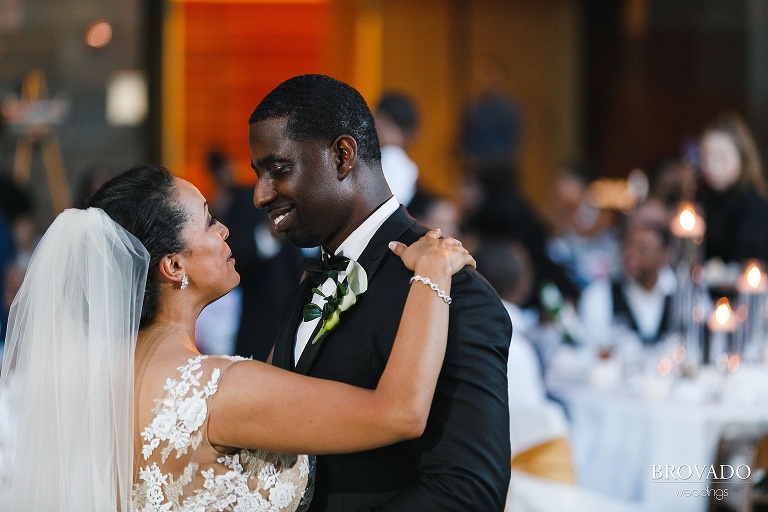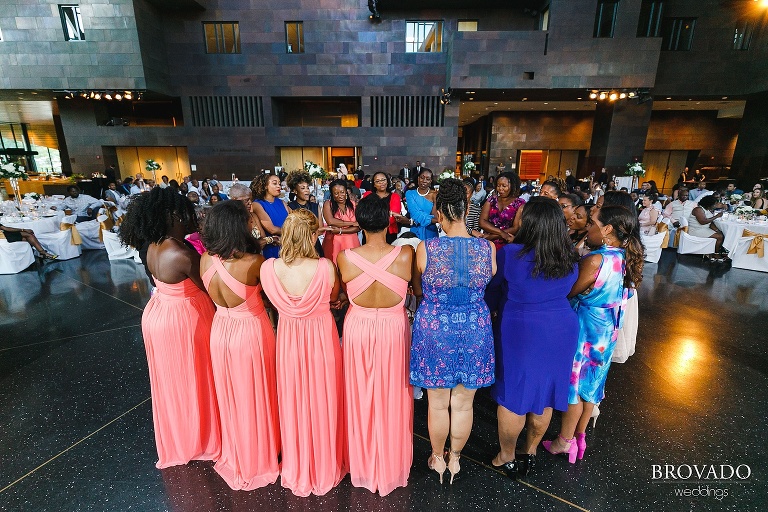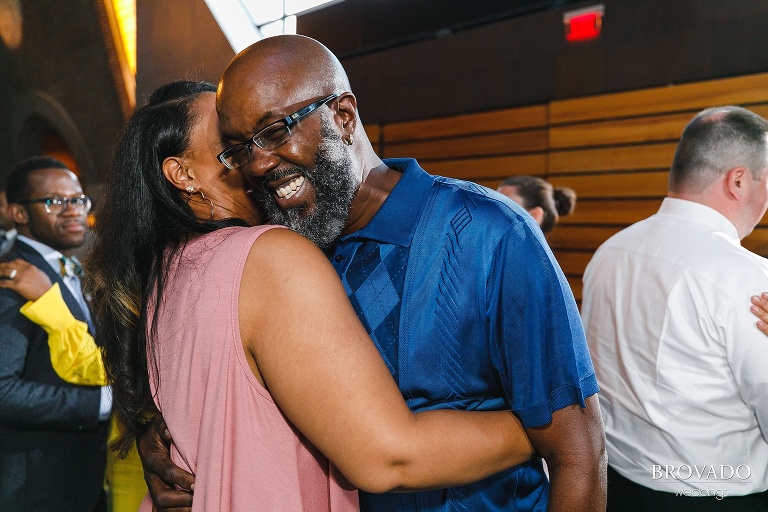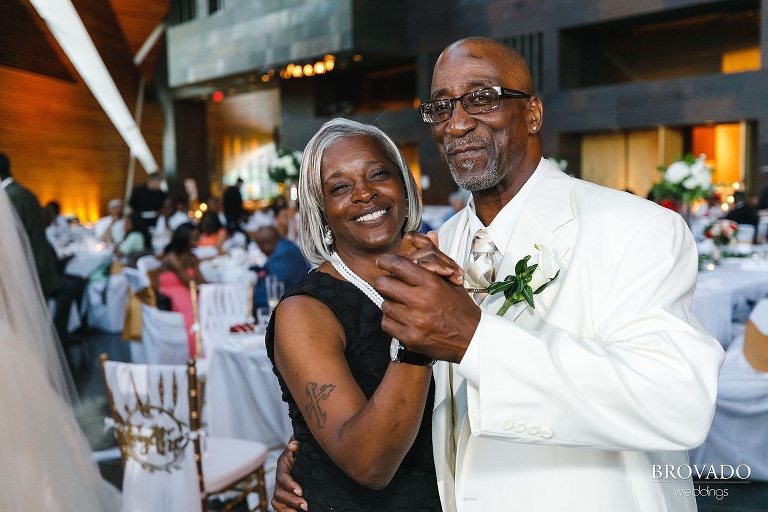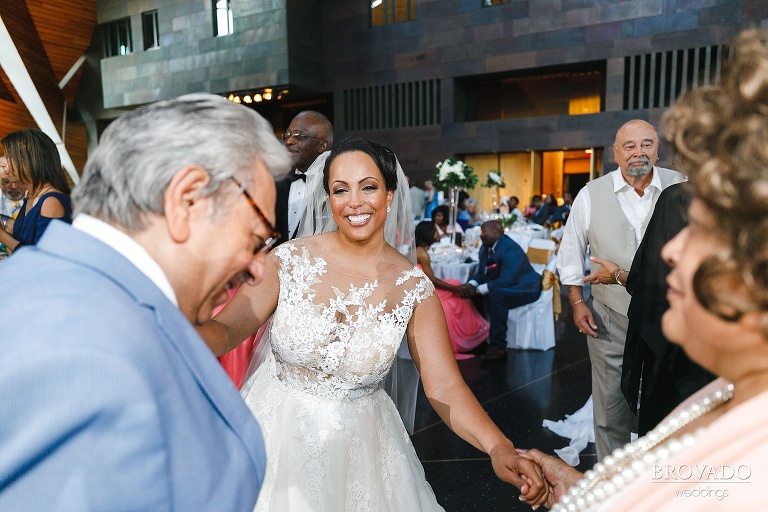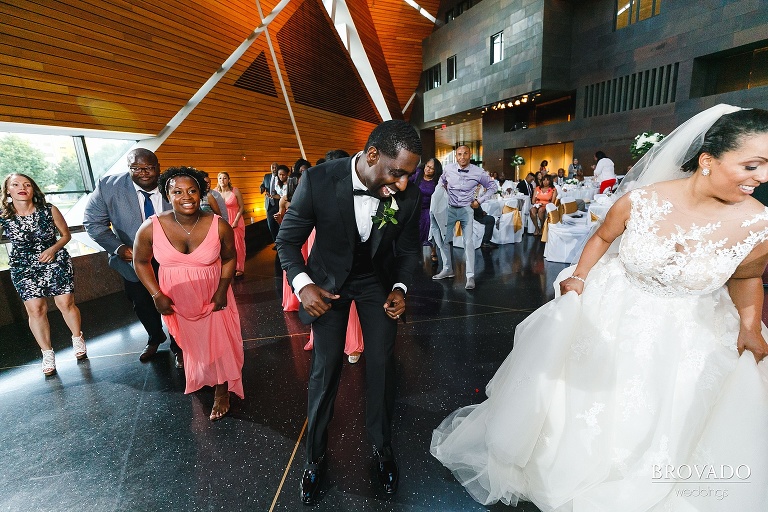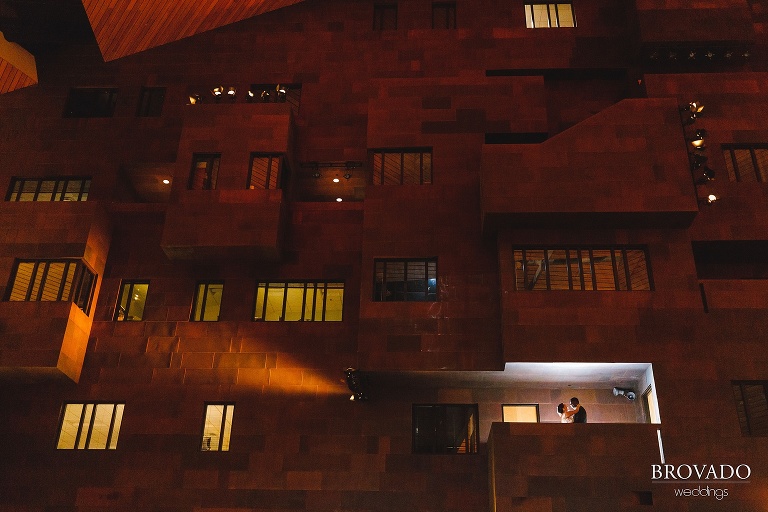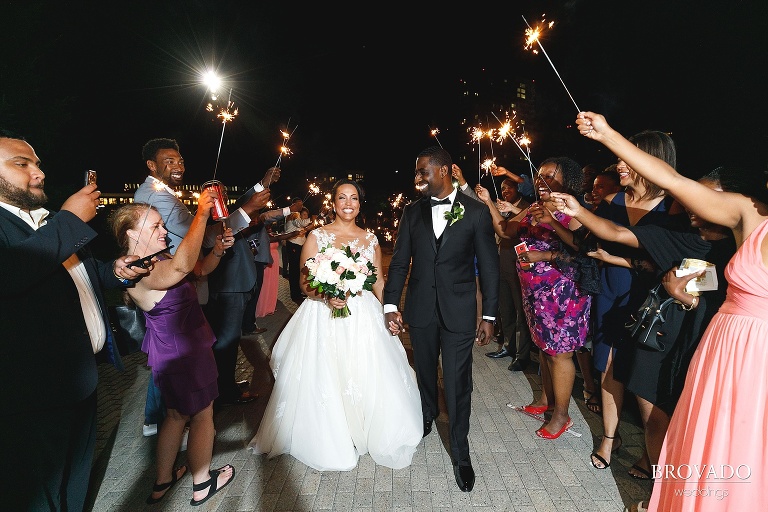 Wedding planner — Tara Meyers, Ask for the Moon Events — Twin Cities, MN
Ceremony venue — McNamara Alumni Center — Minneapolis, MN
Reception venue —McNamara Alumni Center — Minneapolis, MN
Officiant — Imam Omar Shakir, Masjid Bilal Ibn-Rabah — San Antonio, TX
Hair stylist — David Calhoun III, David Calhoun Hair — Los Angeles, CA
Makeup artist — Mia Pietruszewski, War Paint International — Minneapolis, MN
Caterer — D'Amico Catering — Minneapolis, MN
Cake designer — Farina Baking Company — Excelsior, MN
Florist — Kimberly Harrison, Artemisia Studios — Minneapolis, MN
Dress shop — Brides of France — Edina, MN
Tuxedos — David's Bridal
Carriage company — The Hitching Company — Minneapolis, MN
DJ — Erick "DJ Big E" Goodlow
Stationer — Minted.com
Chair cover & votive rentals — Linen Effects — Minneapolis, MN