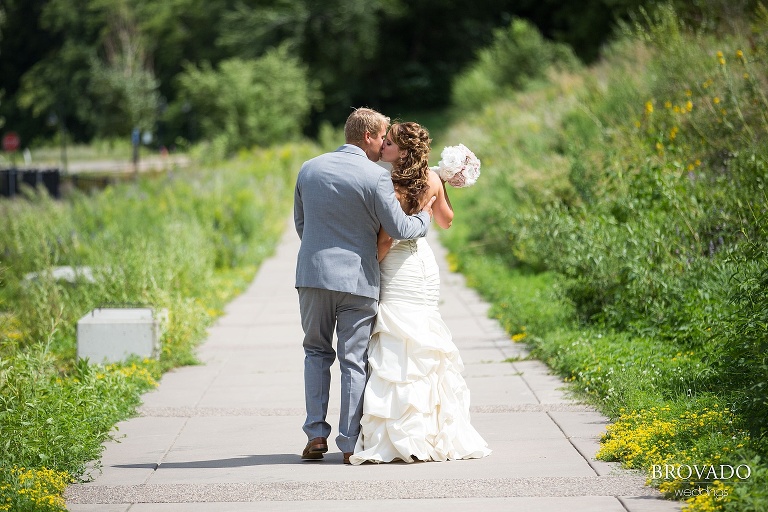 To give you a little taste of what this couple is like, Jennie hid a bottle of champagne behind her back to surprise Scott with during their first look. In that special moment she set the tone for the rest of the day; it was going to be a party. Jennie and Scott are definitely "go big or go home" kind of people, and in the best kind of way. I love this about them! I also love that amongst all the the crazy celebration, Jennie and Scott never lost sight of the meaning of the day. All that they did on their special day was rooted in their deep love for one another.
The day started off with very intimate ceremony, underneath a gazebo at Centennial Lakes Park. It was unlike one I had ever seen before, in a good way. Just their closest friends and family were present, and they all formed a circle around the bride and groom as they exchanged their vows. It was a really unique and powerful way to include everyone they loved in their relationship, and ultimate commitment to each other. But that's exactly Jennie and Scott. These two don't just get married, they get married within a circle of those they love. They don't just drive to their wedding reception, they take a party bus and stop at the bars on the way over. They don't just take pictures, they take pictures with Jennie doing handstands and standing on top of water fountains.
The photography team and I were excited to come along for the crazy ride. We captured every moment, from the tears at their intimate ceremony, to Scott dipping Jennie while standing on top of the bar. Yes you read it right, ON TOP OF THE BAR. We even got to stop on the way to their beautiful rustic barn reception to shoot the huge bridal party and the couple in some of Minneapolis's photographic treasure; the Stone Arch Bridge and the Mill City Ruins. We got so many amazing photos on this gorgeous summer day.
This wedding was arguably the craziest wedding I've ever been a part of, and I loved it. I loved it because Jennie and Scott were a perfect match for each other. Undeniably. Everyone knew it. Which was why everyone was so excited to celebrate their marriage. It was clear that the couple's guests loved them, loved their relationship, and couldn't have dreamed of being anywhere else than along for a crazy ride with them on that day. Congratulations Jennie and Scott, you threw the most memorable party of the year! I have no doubt that your relationship will continue to be as fun and joyful as this party was for the remainder of your lives.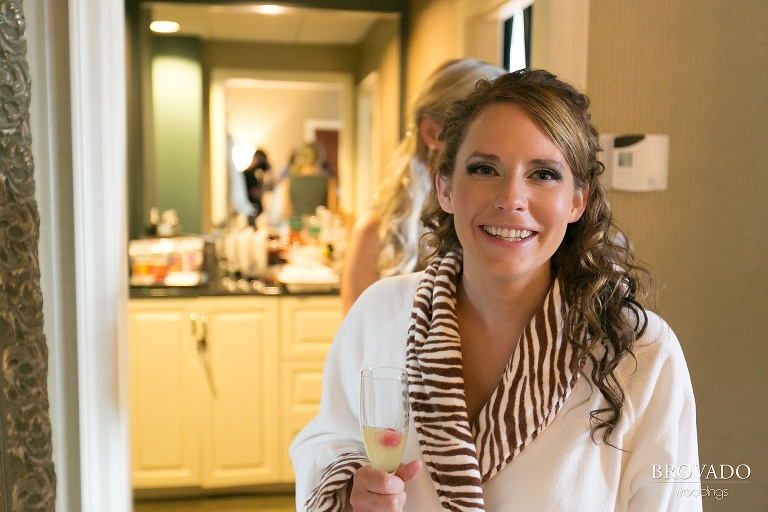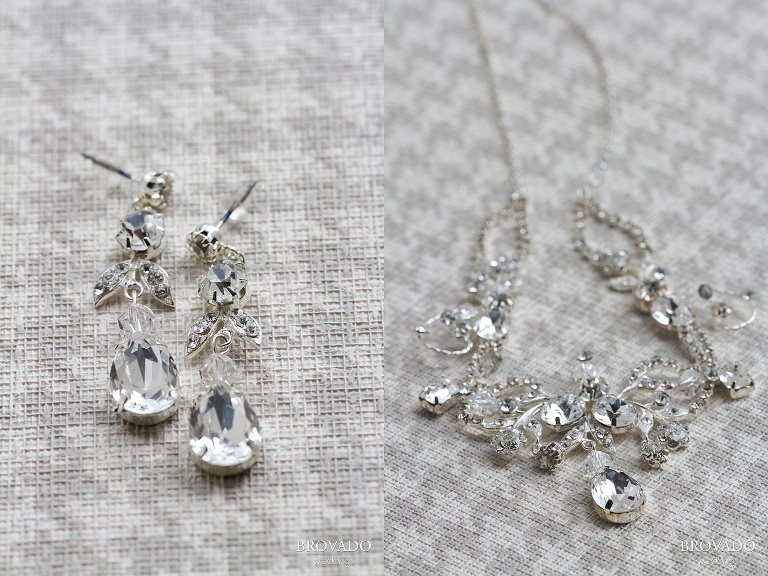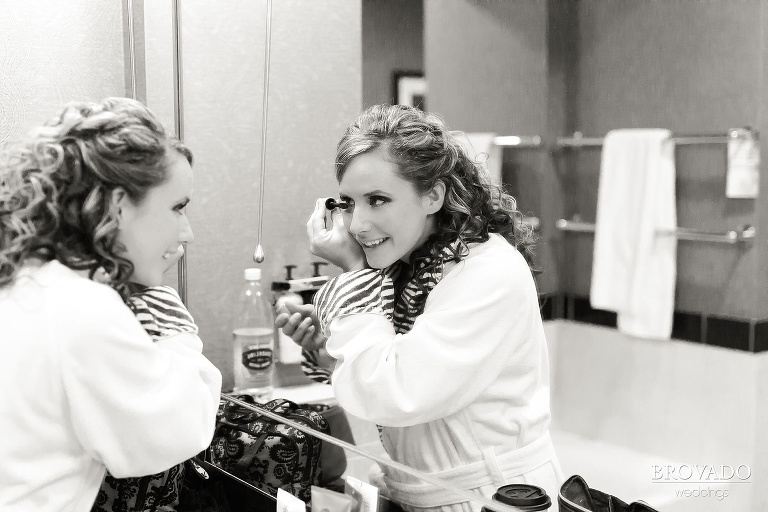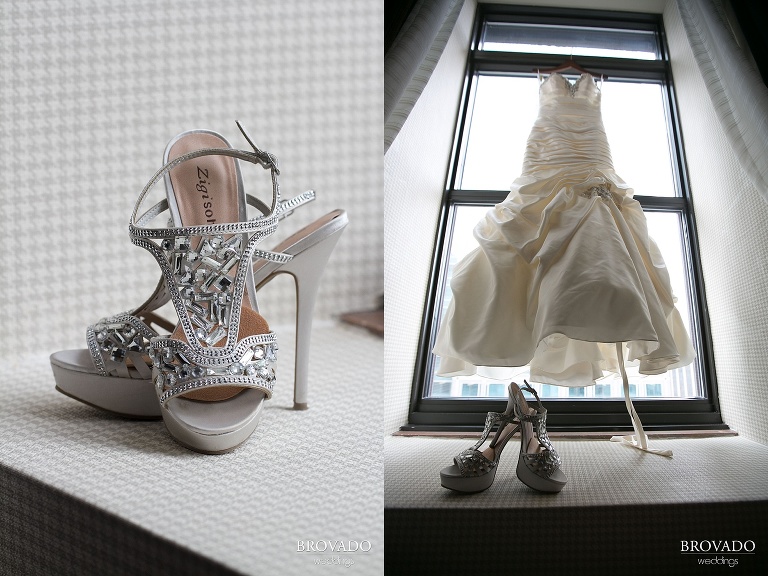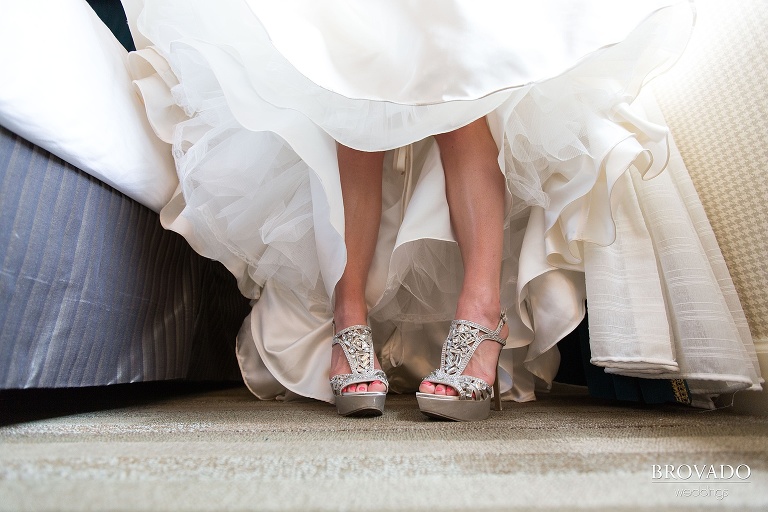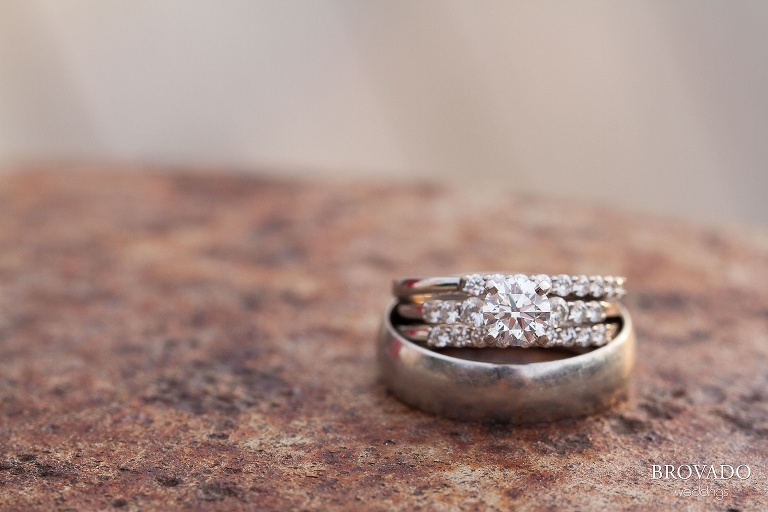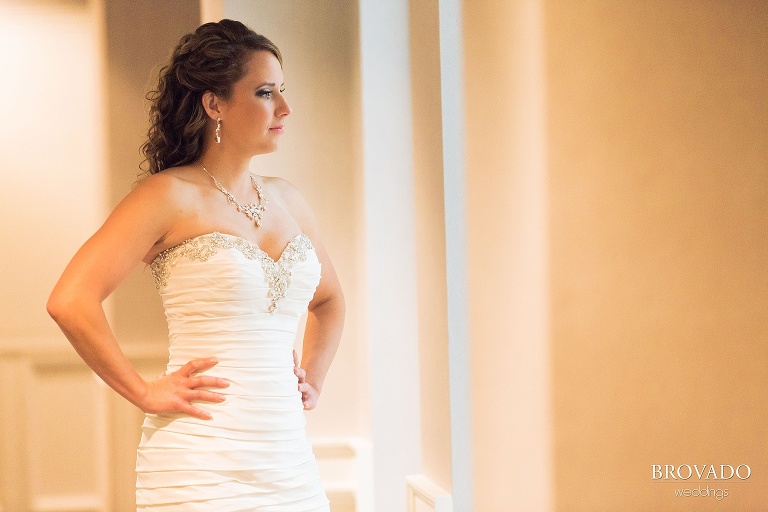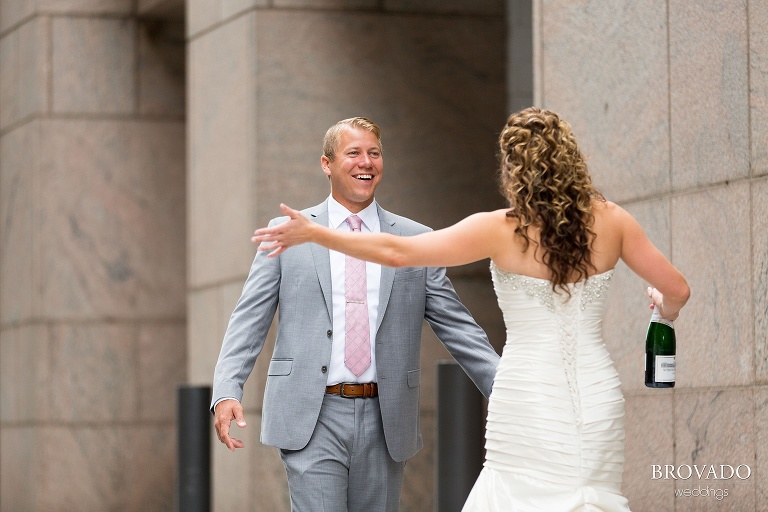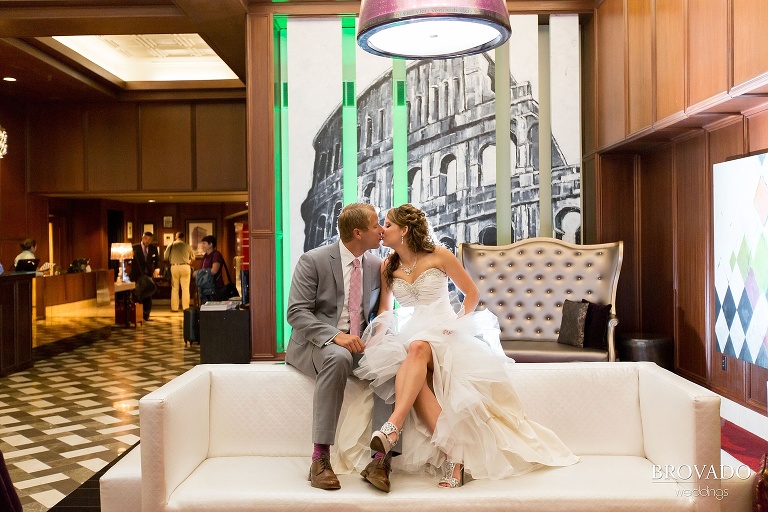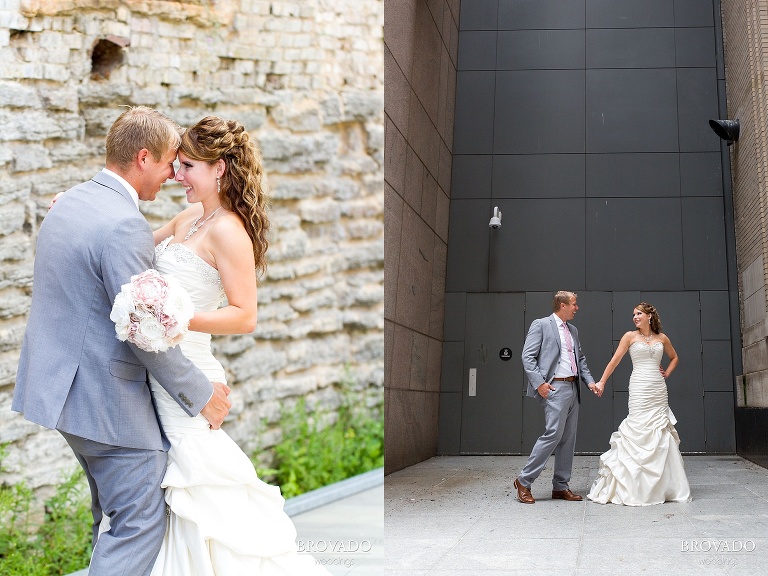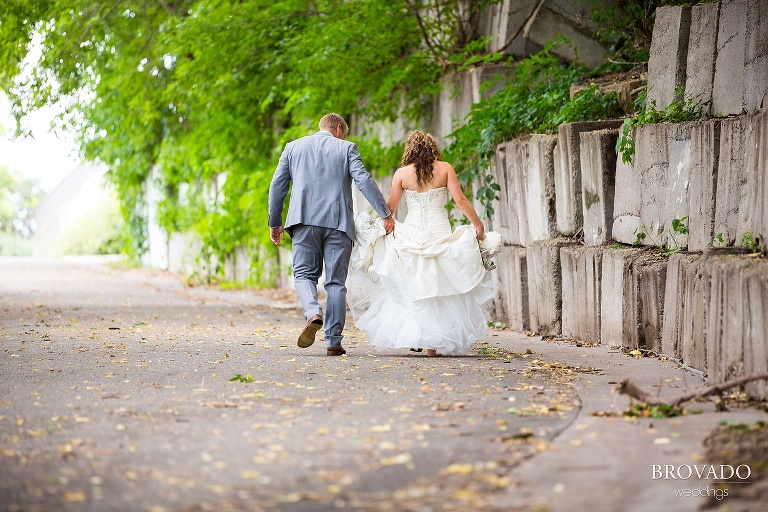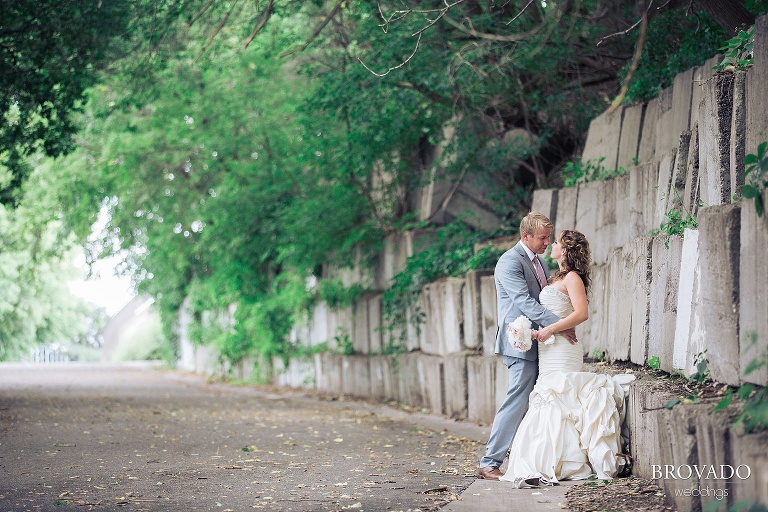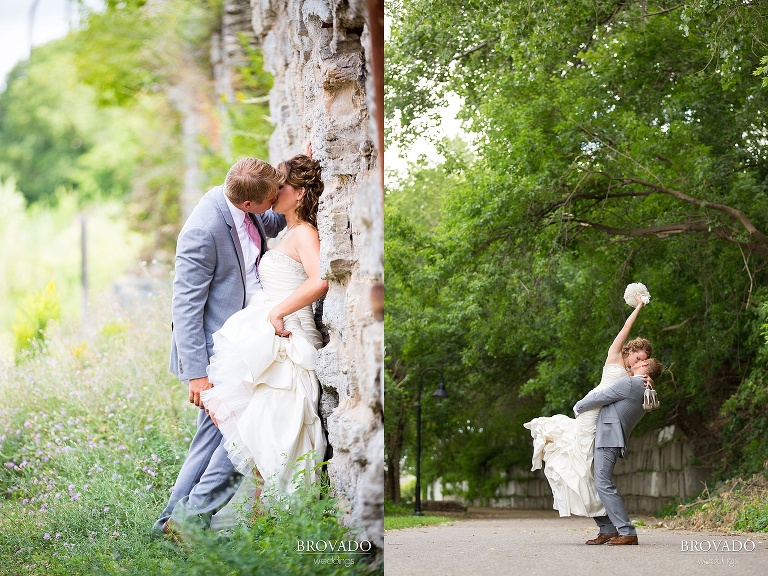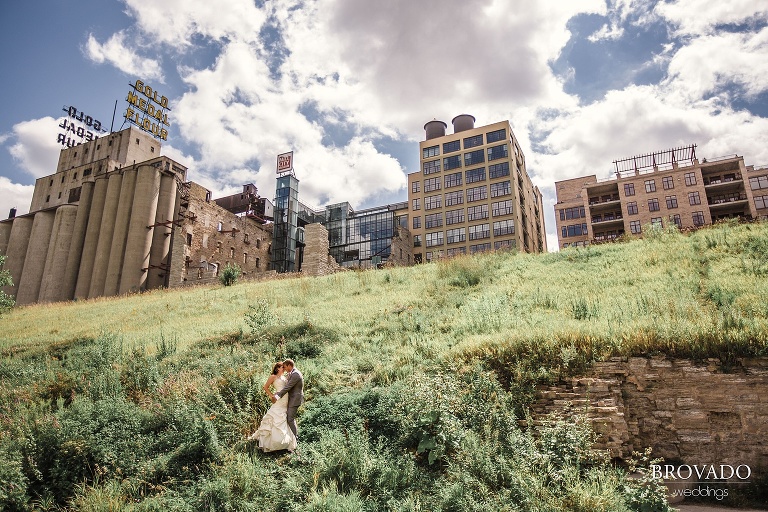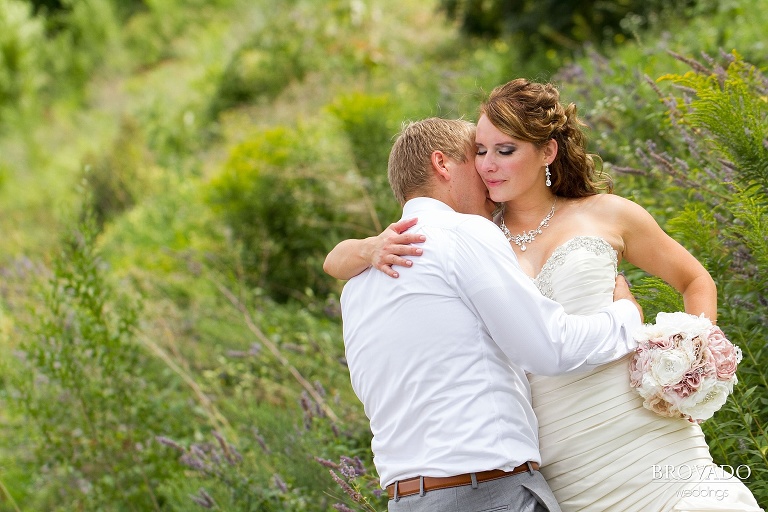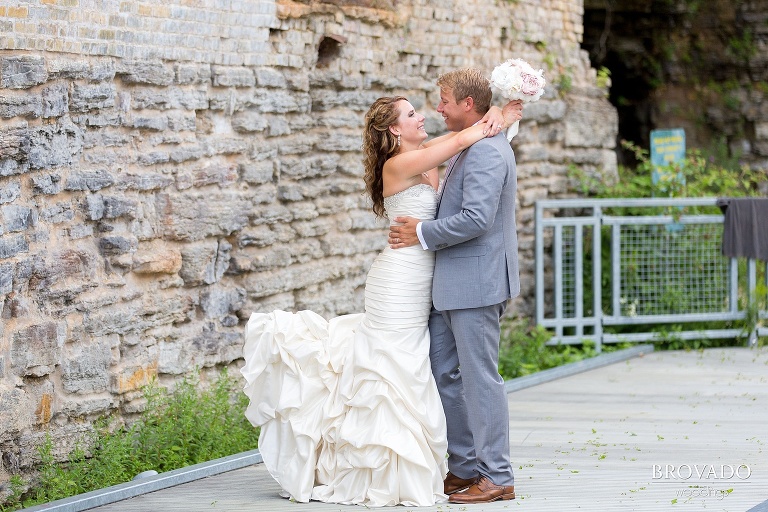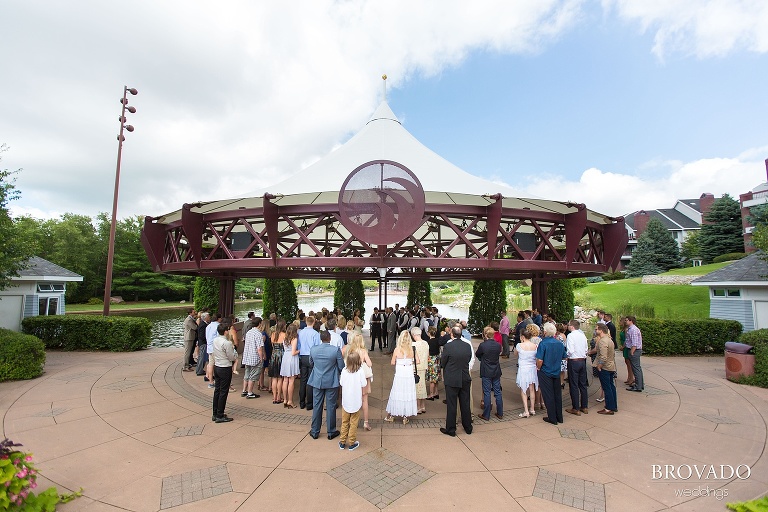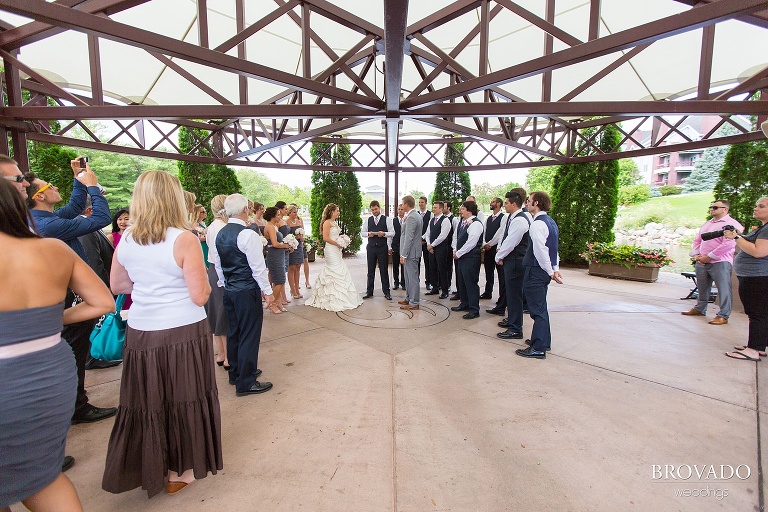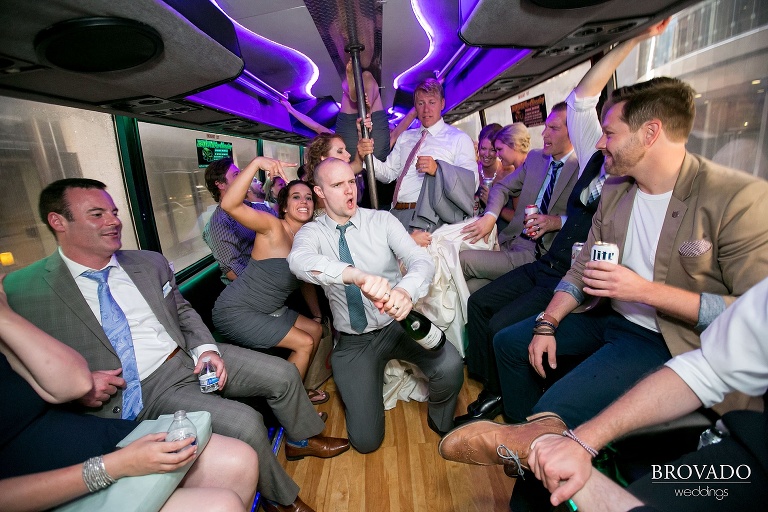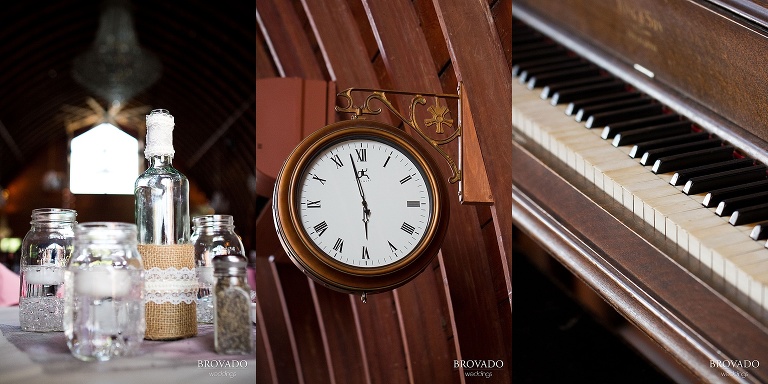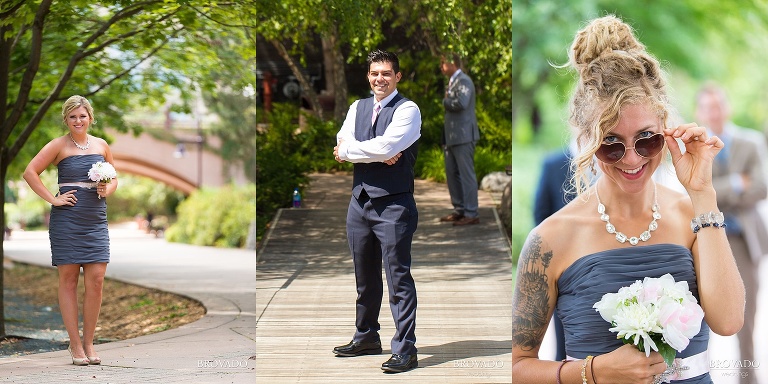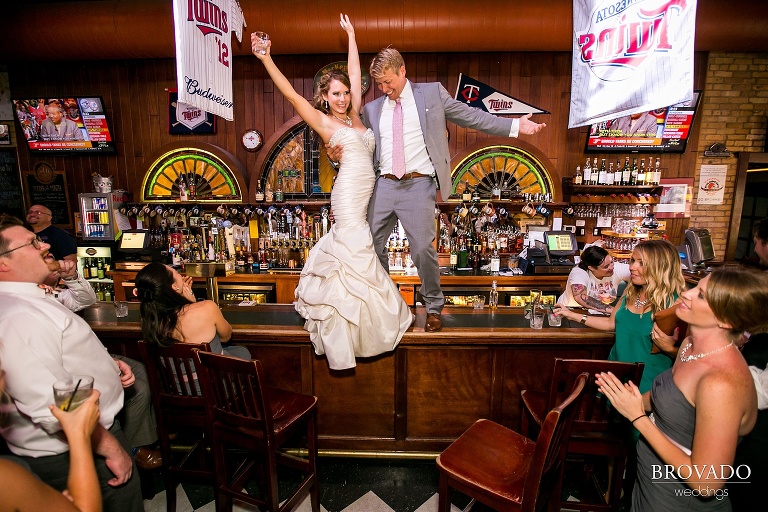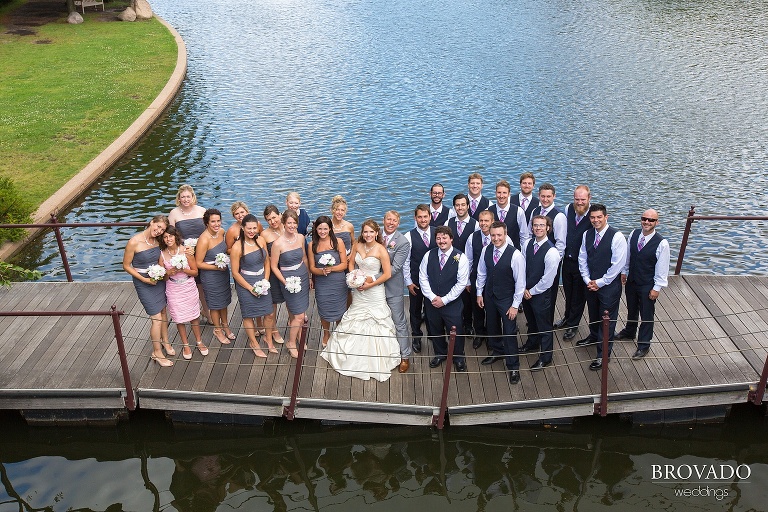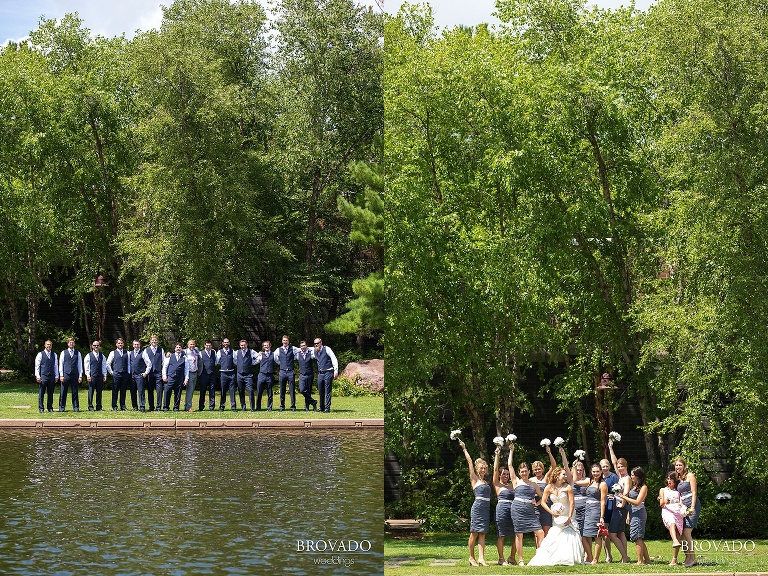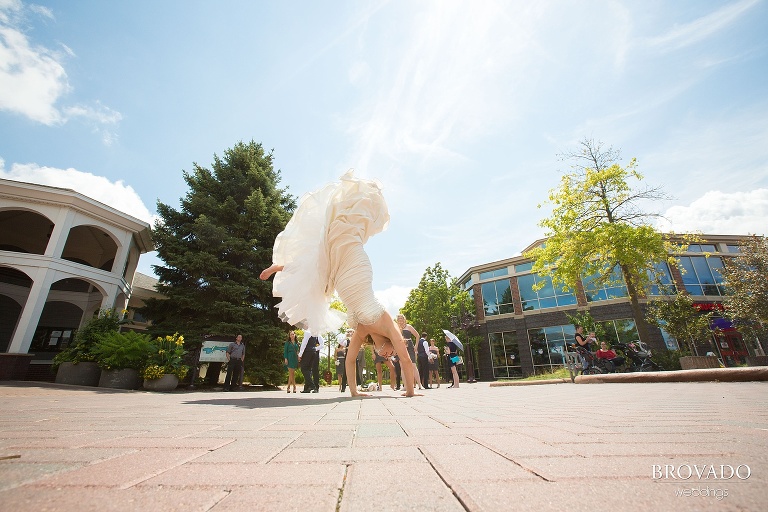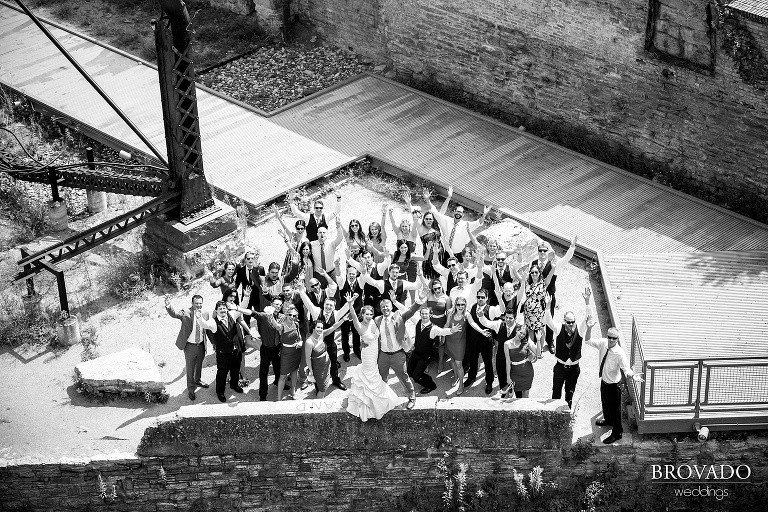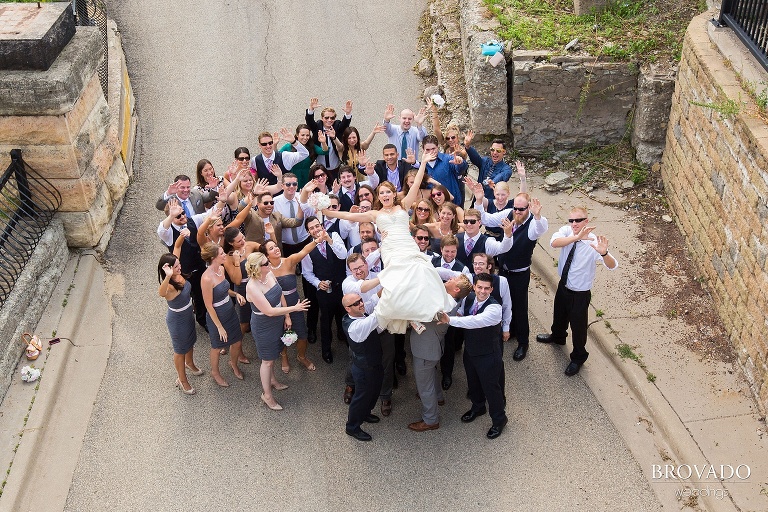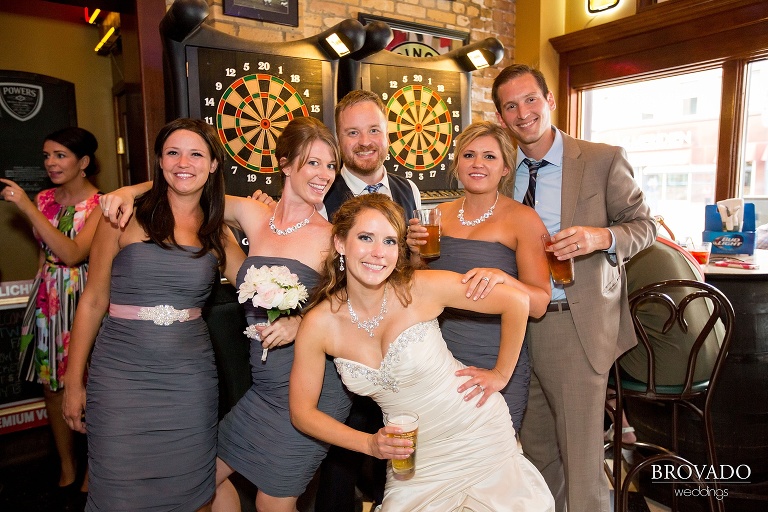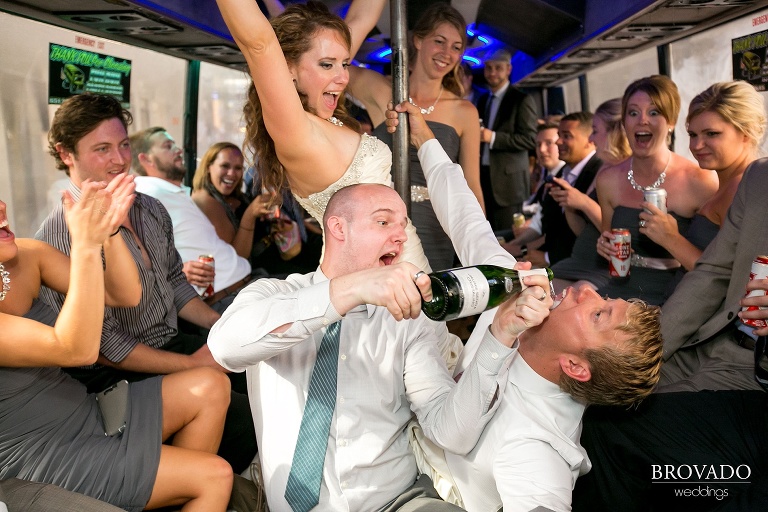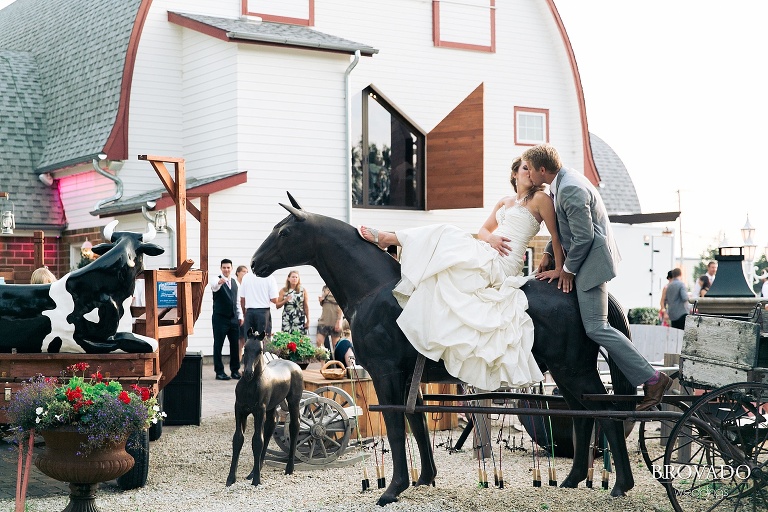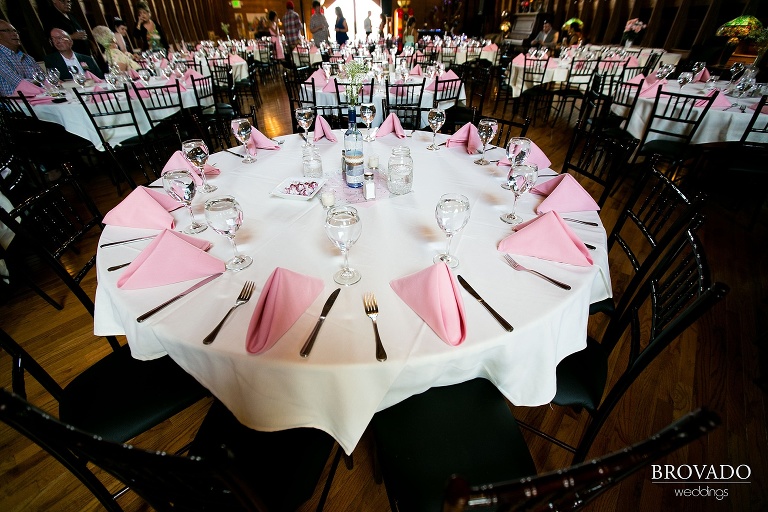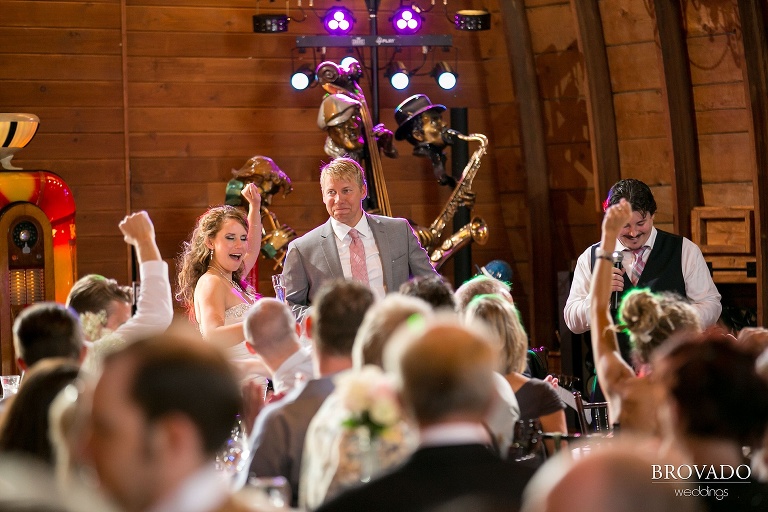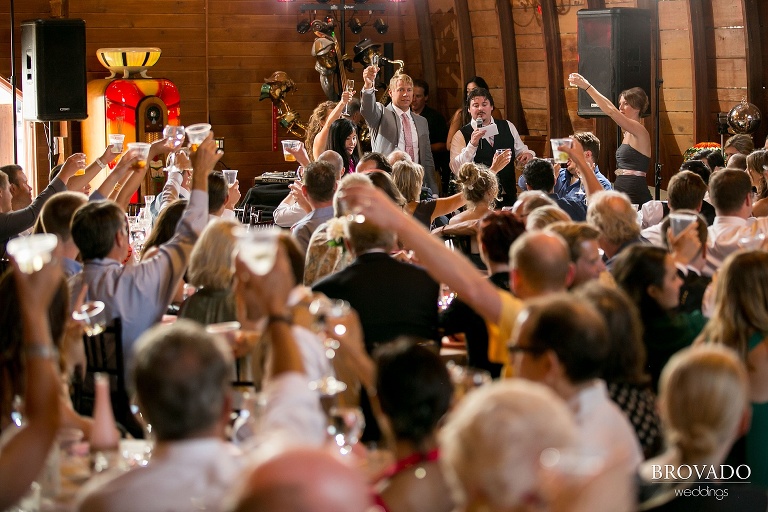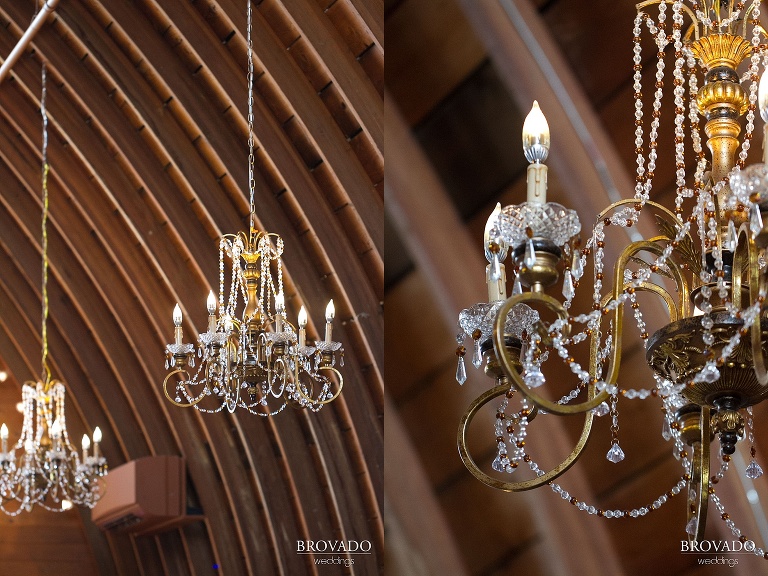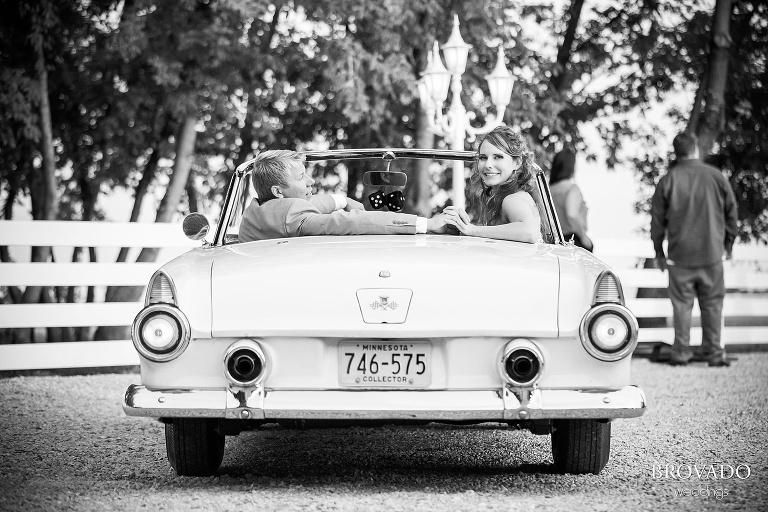 Ceremony Venue – Centennial Lakes Park – Edina, MN
Reception Venue – Green Acres Event Center – Eden Prairie, MN
Hair and Makeup – SM Makeup Inc
Caterer – Sterling Catering & Events – St Cloud, MN
Cake Designer – Wuollet
Florist – Roger Beck Florist – Minneapolis, MN
Bouquet – Cultivar (Etsy)
Dress Shop – Bella Bridal Boutique – St Paul, MN
Alterations – Custom Sewing by Heather – Woodbury, MN
Tuxedos/Suits – Mens Wearhouse
Party Bus Company –Fun Run Party Buses Inc – St Paul, MN
Accommodations –The Grand Hotel Minneapolis – Minneapolis, MN