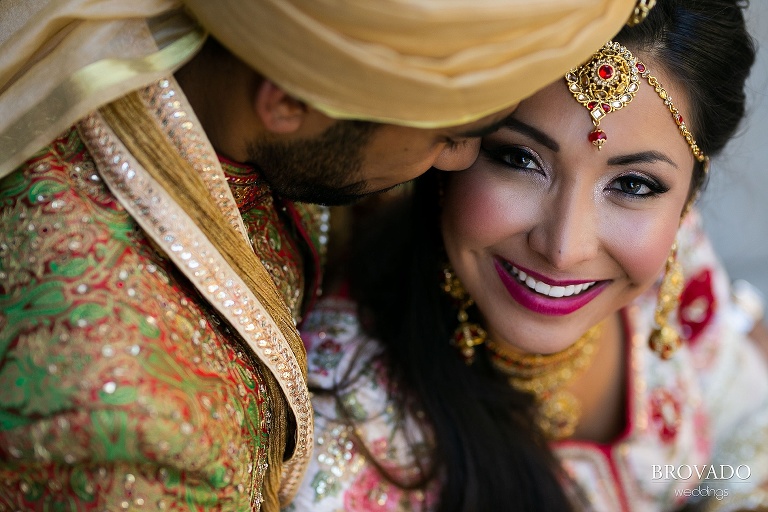 We recently spent two days in downtown St. Paul, photographing Rishi and Lorena's wedding festivities! The two had a traditional Hindu ceremony on Saturday, followed by a more Western ceremony on Sunday. Both days were full of friends, family, and celebration!
Rishi and Lorena are both doctors, completing their medical residencies in Texas. The two have a close-knit circle of friends and family, many members of their wedding party being in the medical field themselves.  Their loved ones were close by while the two prepared for their wedding day, keeping them company and helping them get dressed.
After a sweet first look, Rishi and Lorena split up until their ceremony, with Rishi taking part in the Baraat procession to their ceremony site while we took advantage of the gorgeous interior of the Landmark Center for bridal portraits of Lorena. The two had a relatively short ceremony in a breathtaking space, with drapery criss-crossing through the levels of the Landmark Center, and the Mandap decorated in bright jewel tones and modern, geometric terrariums.
The wedding party's brightly colored attire made for some awesome shots along the streets of downtown St. Paul, and perfectly complemented the floral arrangements at the reception. Speaking of their reception, it was out of this world. Rishi and Lorena were entertained by performances by many of their family members and friends, even taking to the dance floor themselves after a quick outfit change. Before the dance floor opened up to everyone, Lorena's grandmother and uncle took the stage, followed by a final dance by Lorena's family, who were all wearing Colombian football jerseys!
Keep an eye out for another blog post about Rishi and Lorena's second day of celebration!
Check out Rishi and Lorena's feature on MN Bride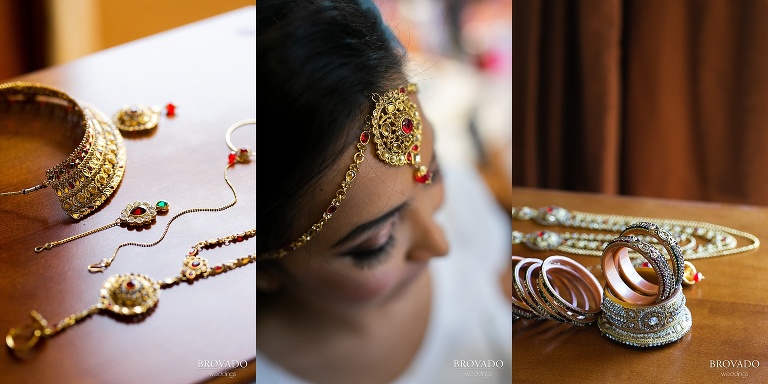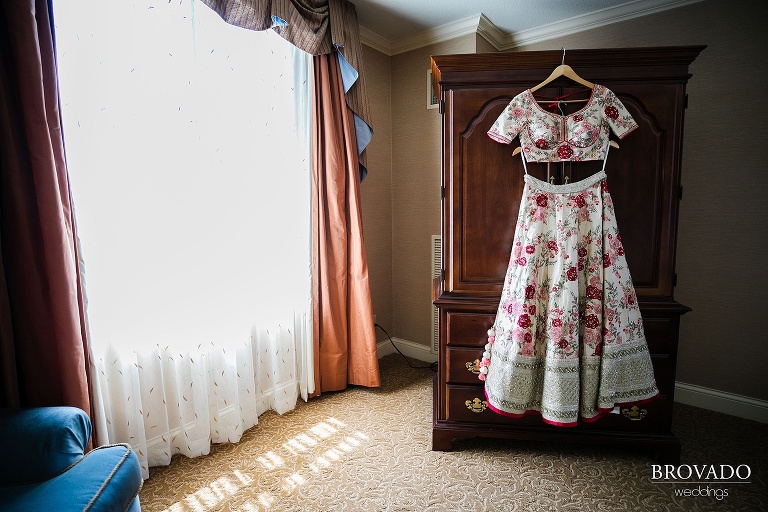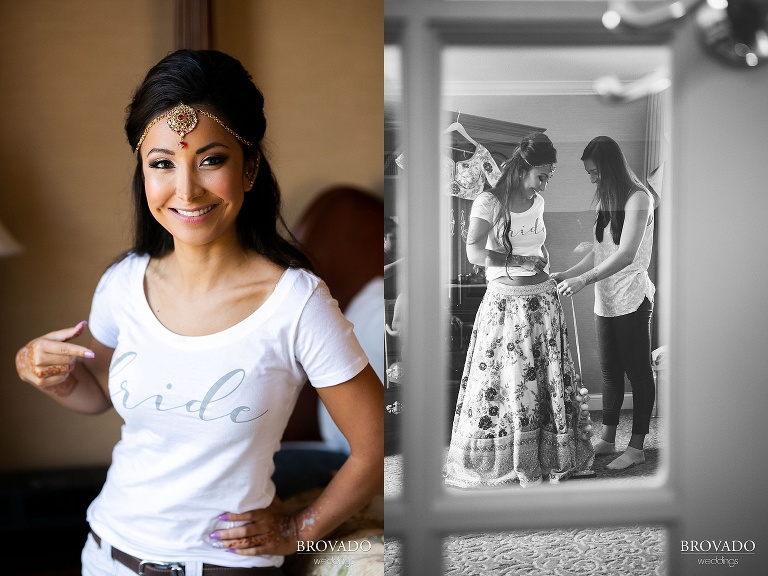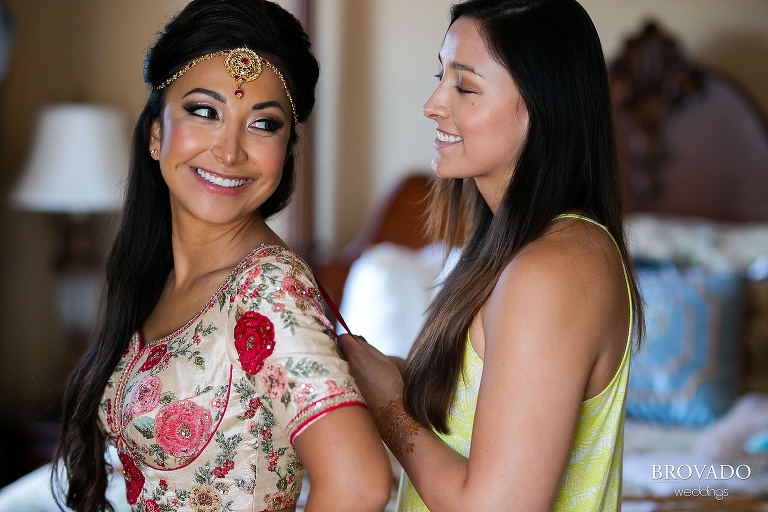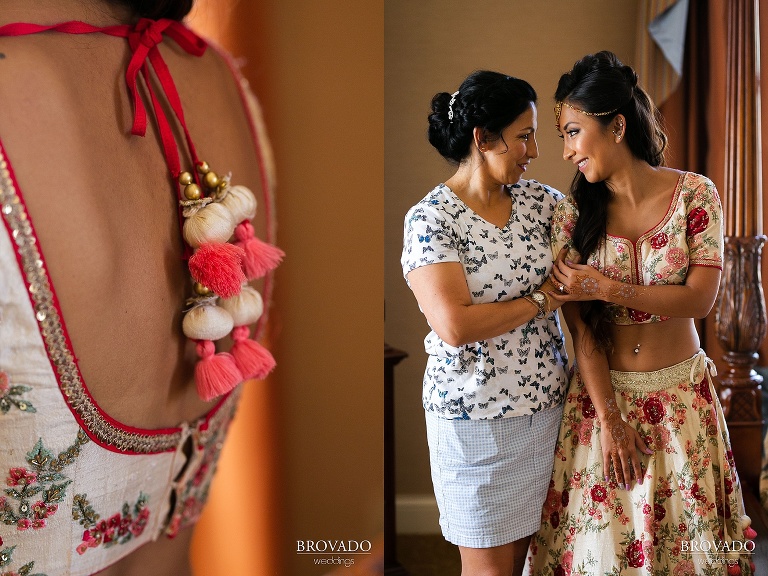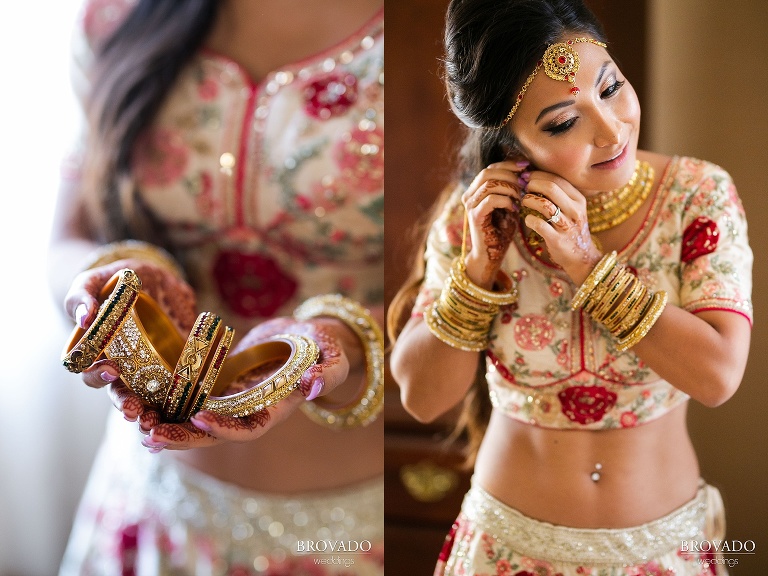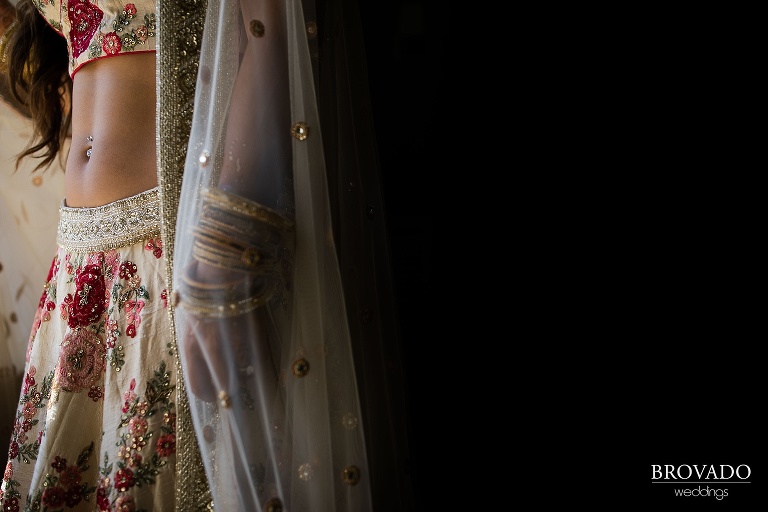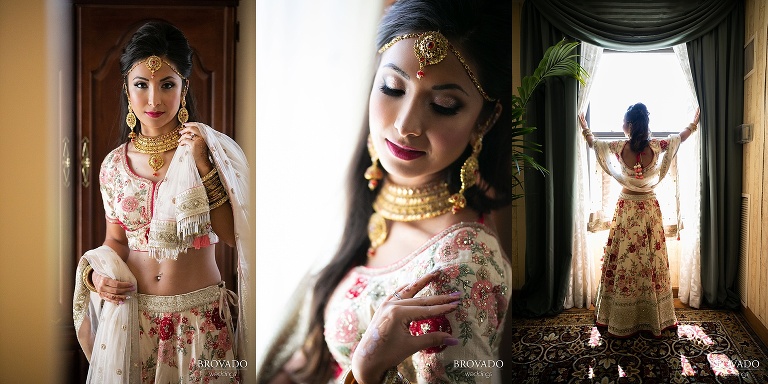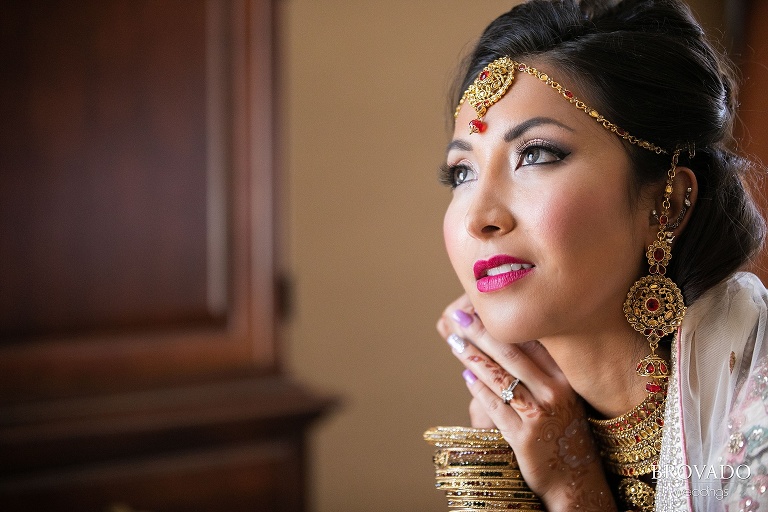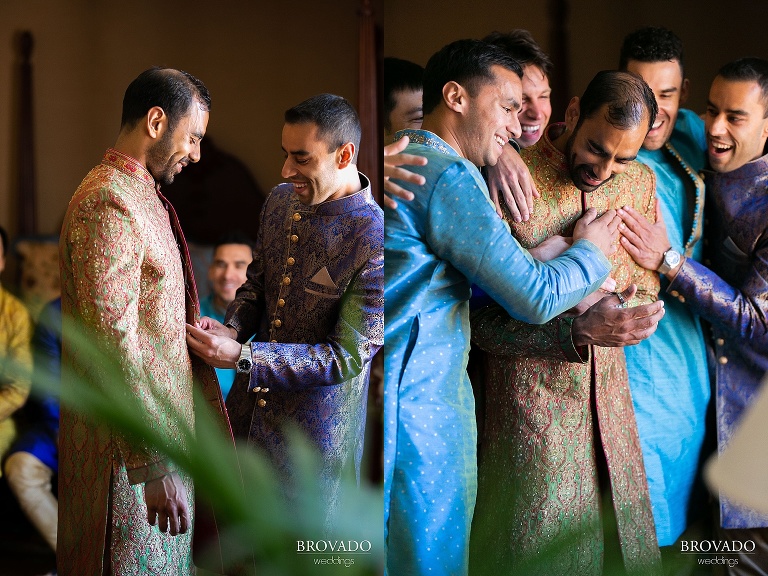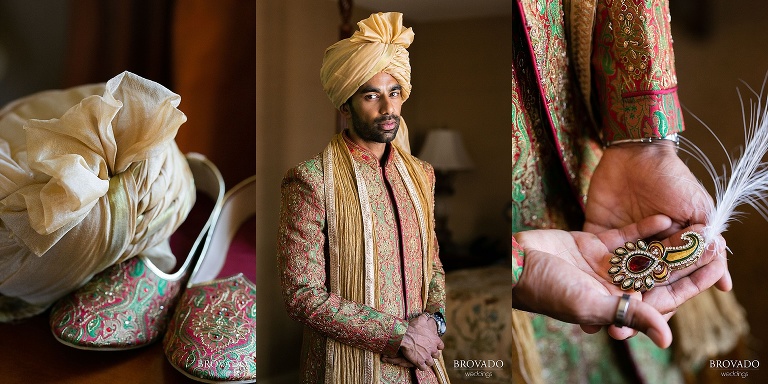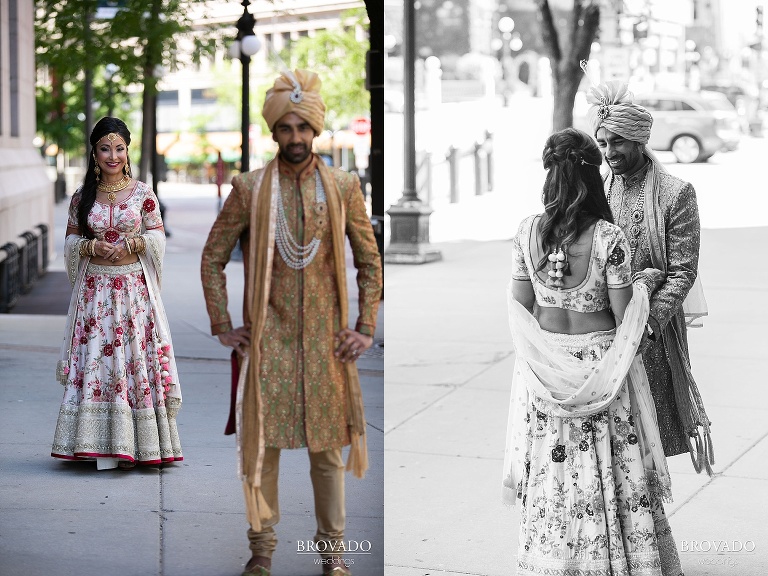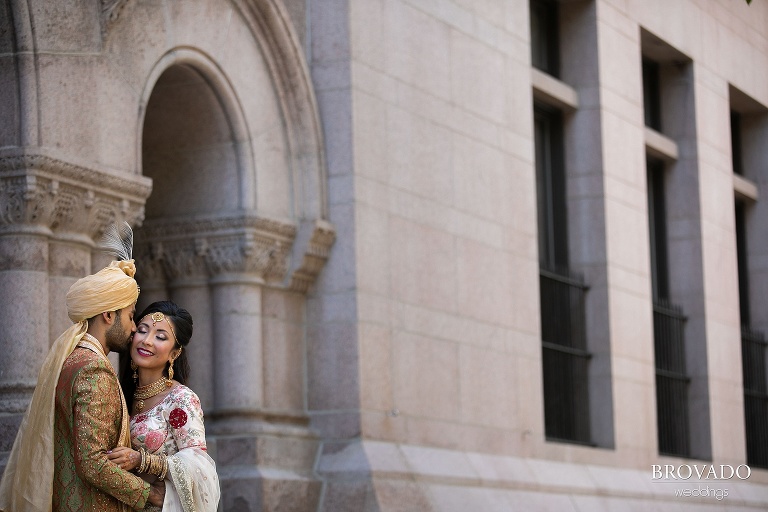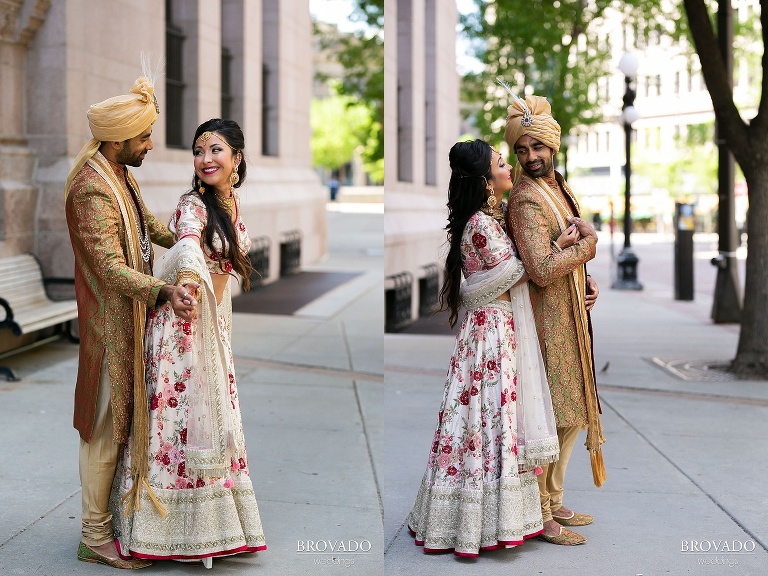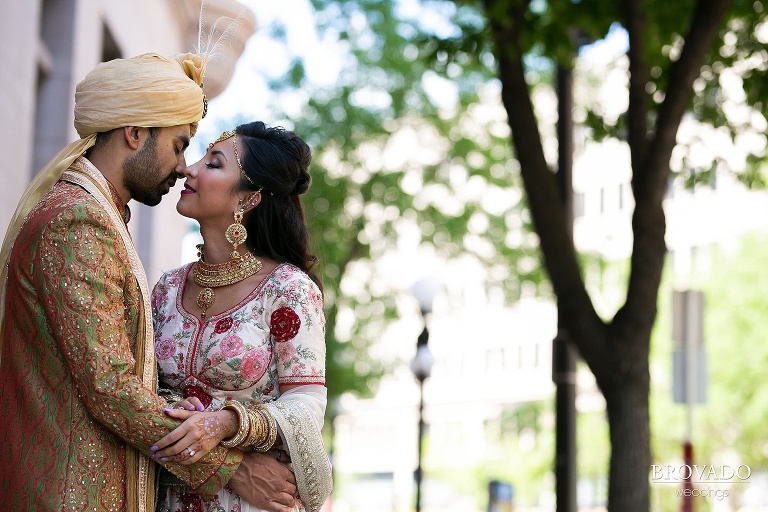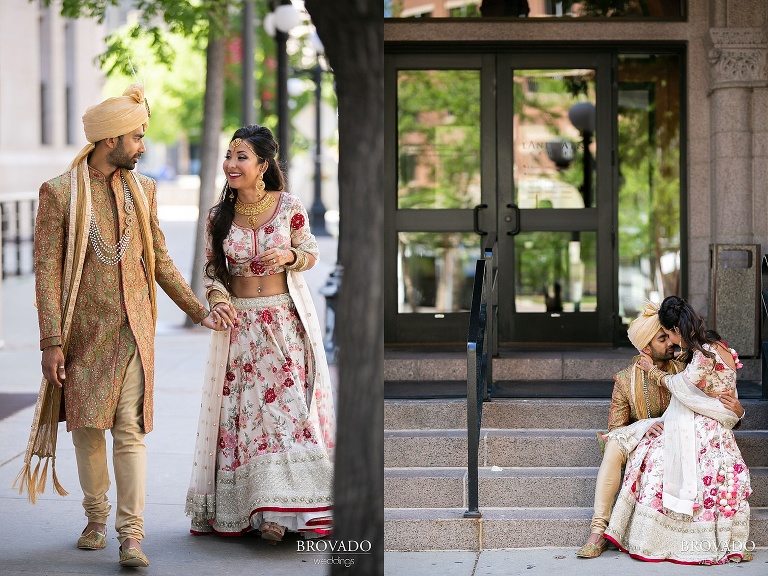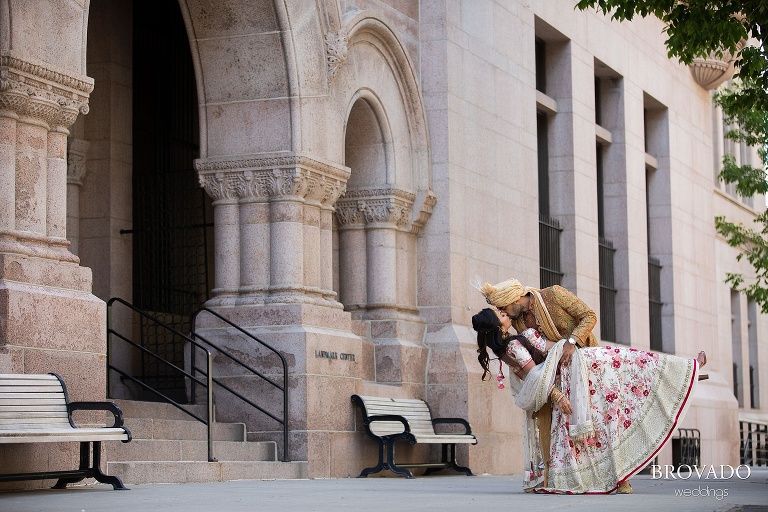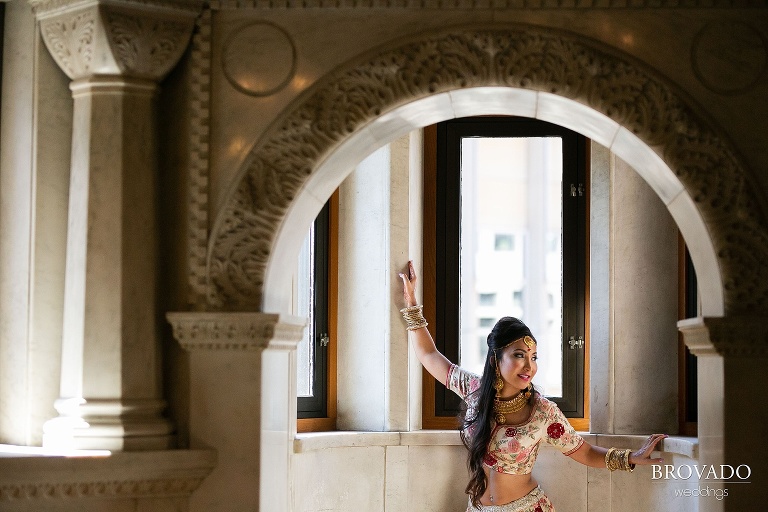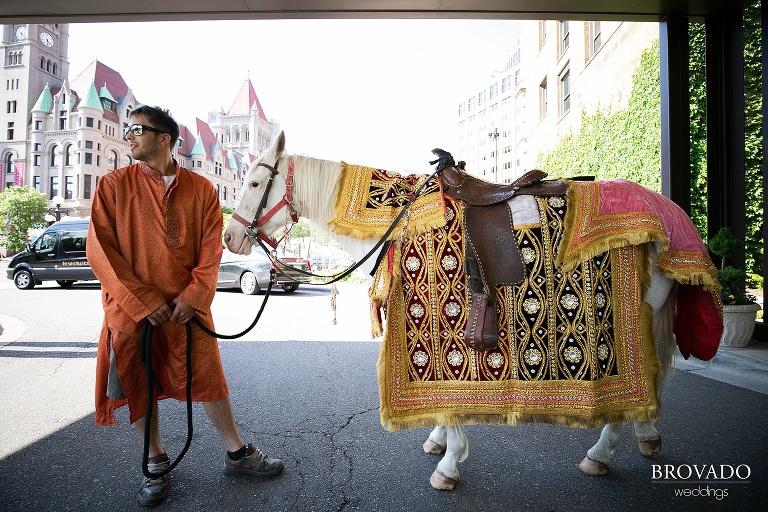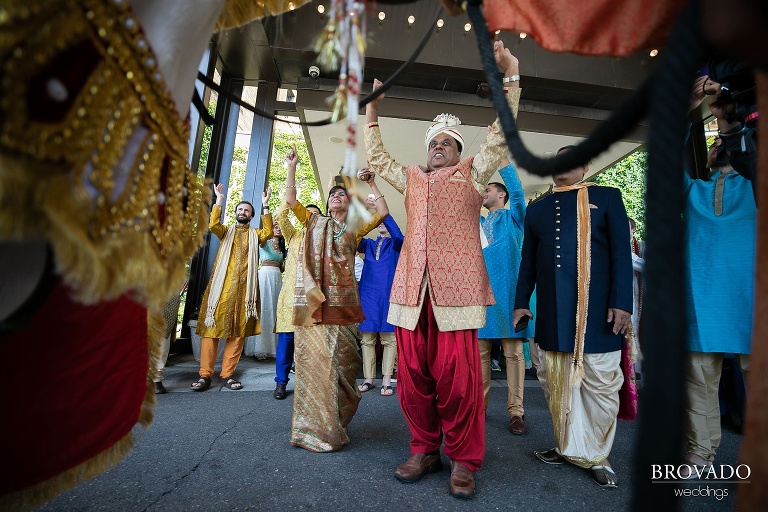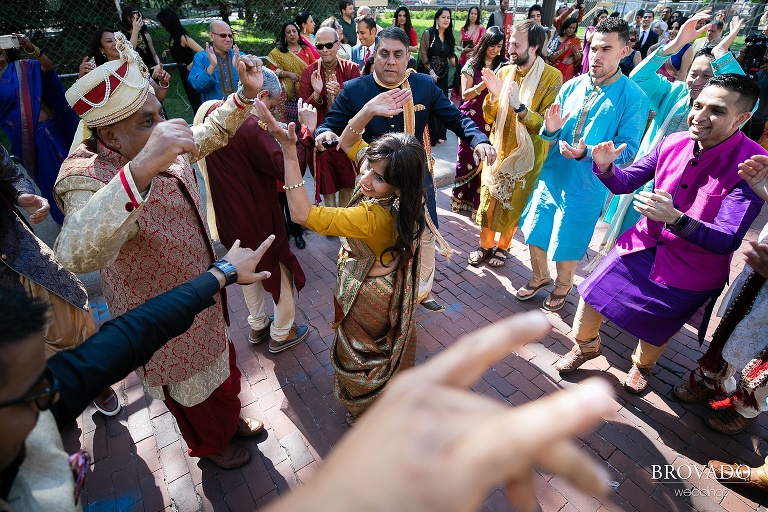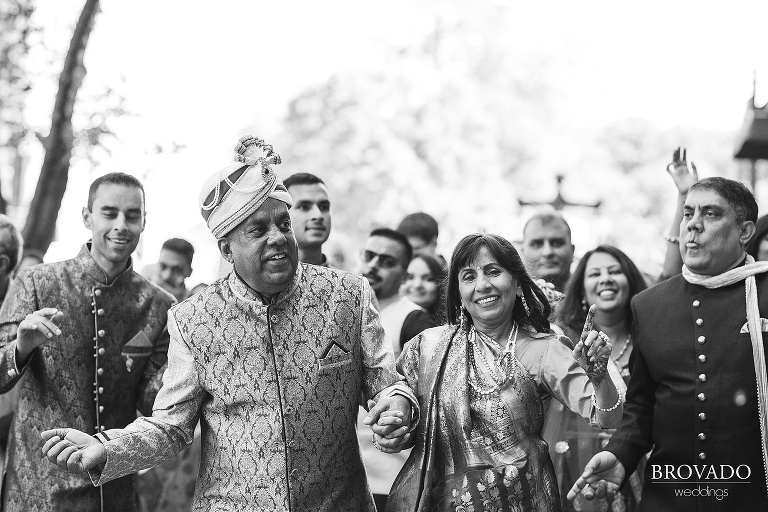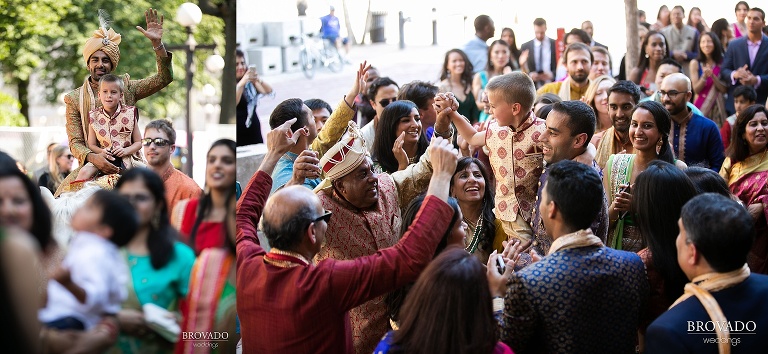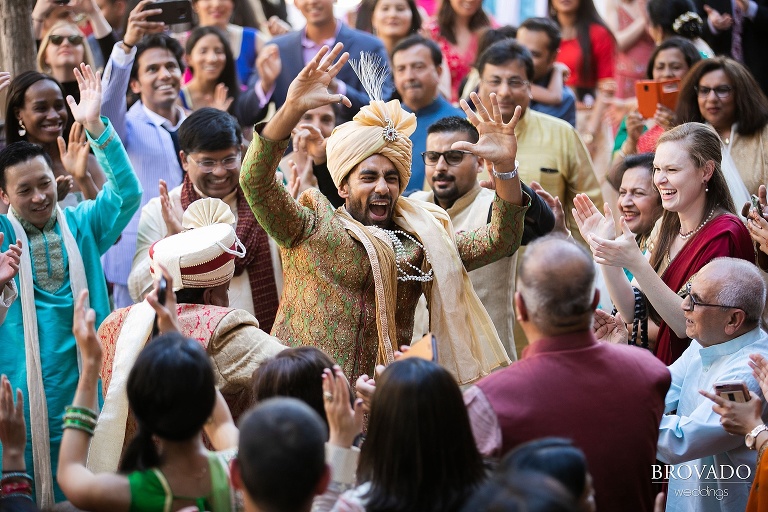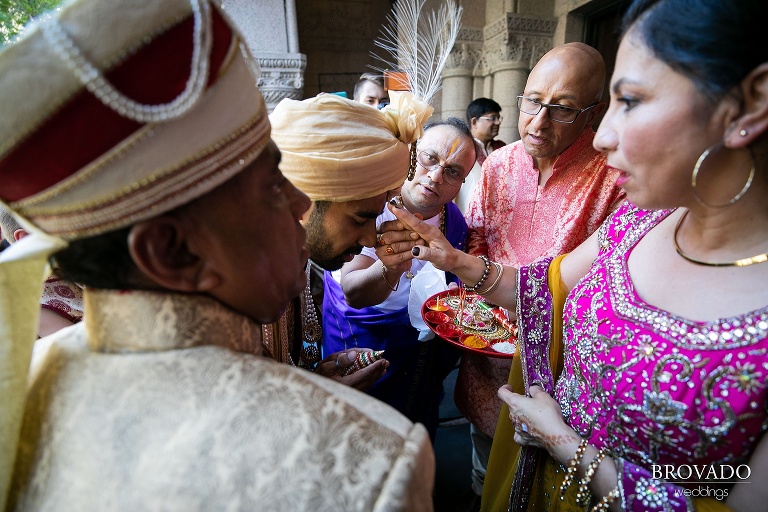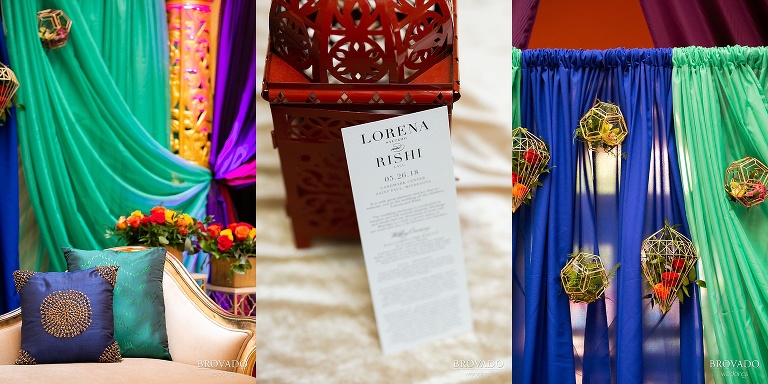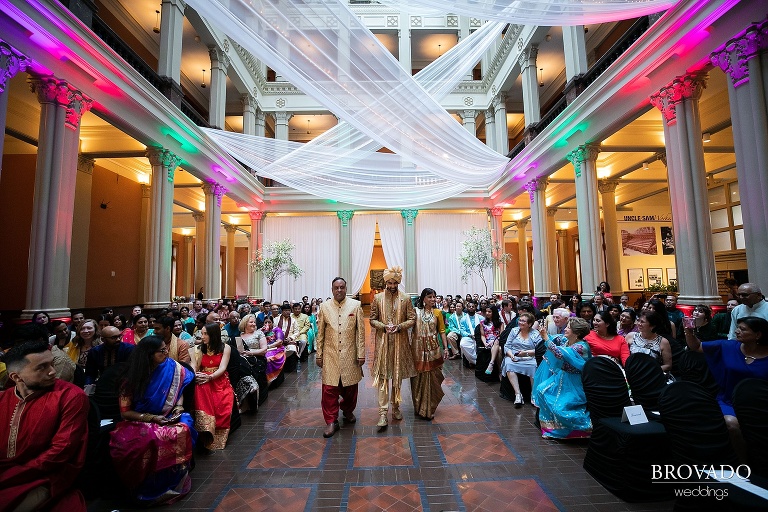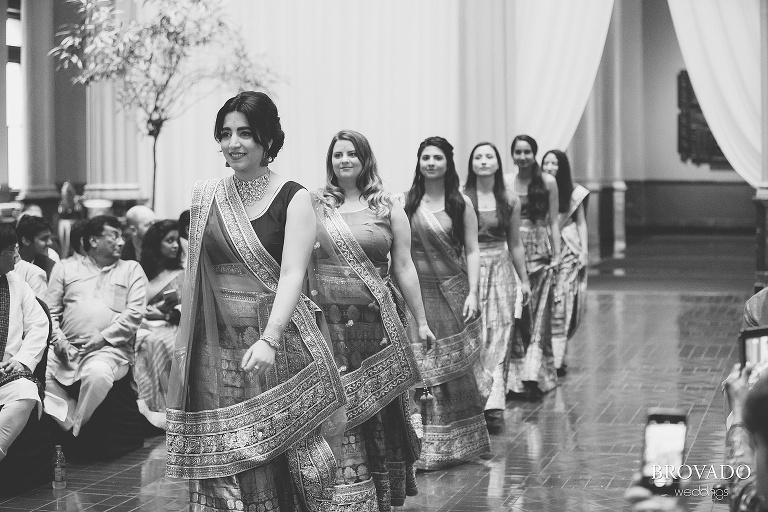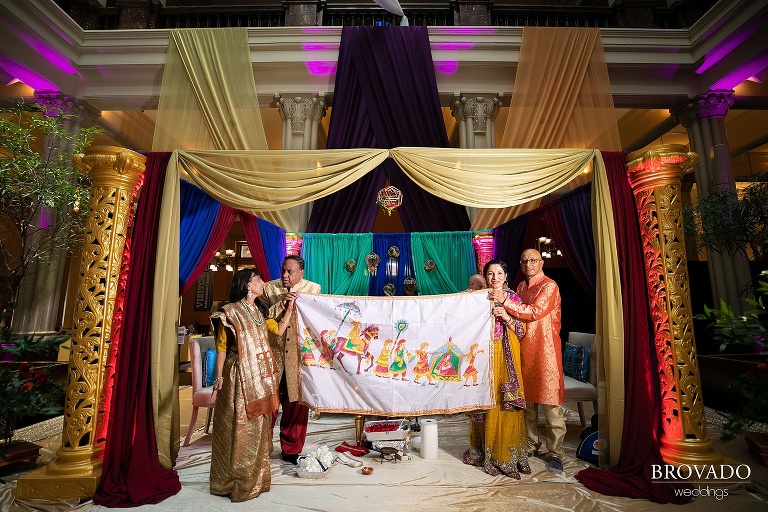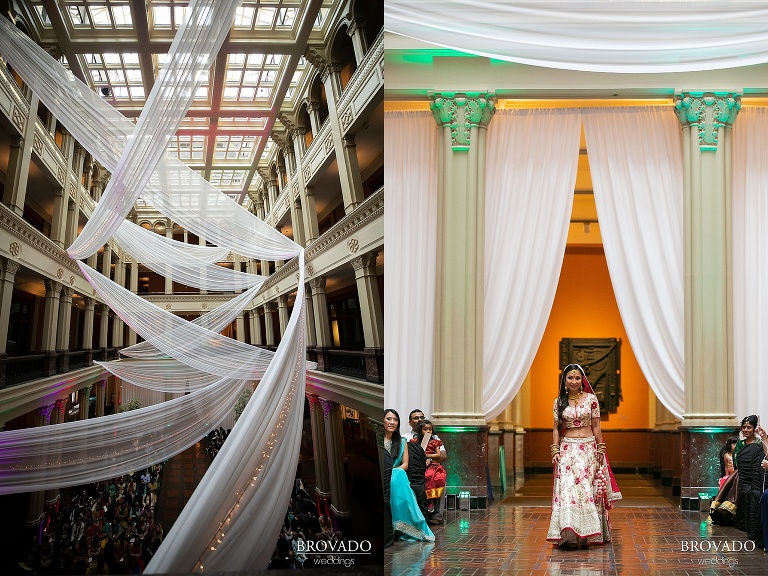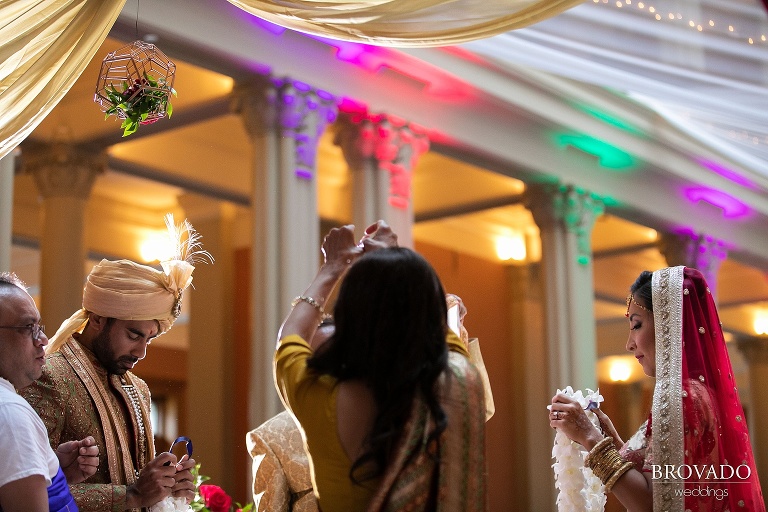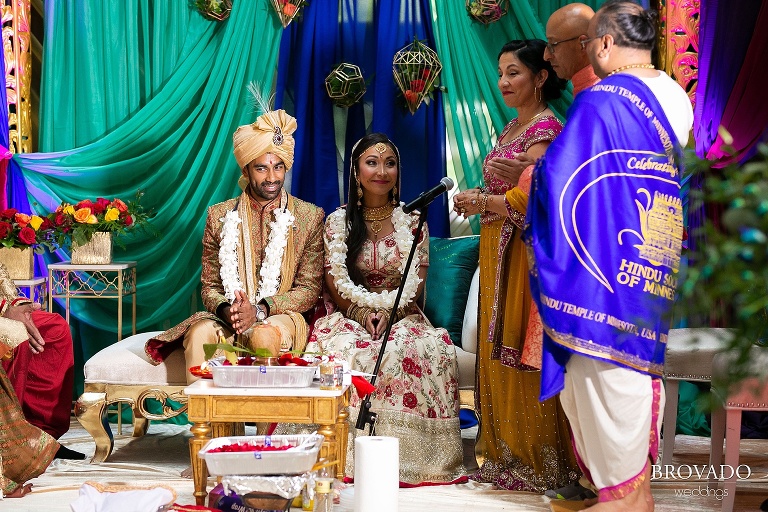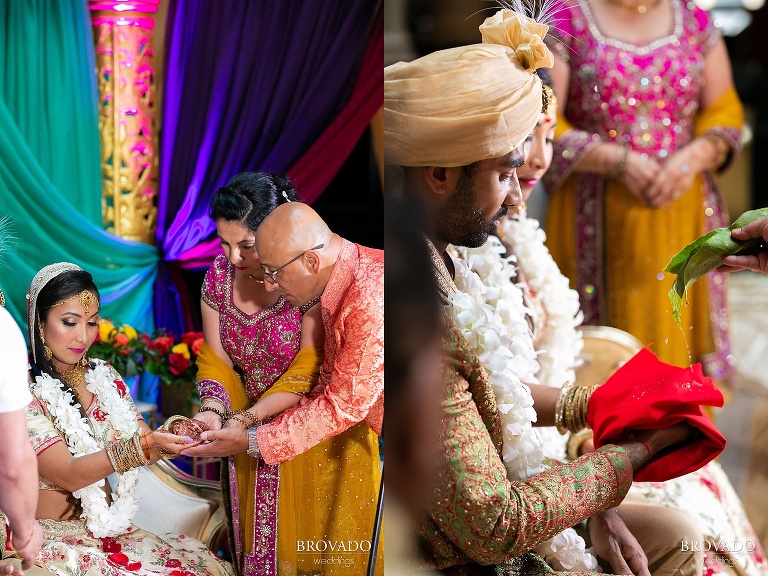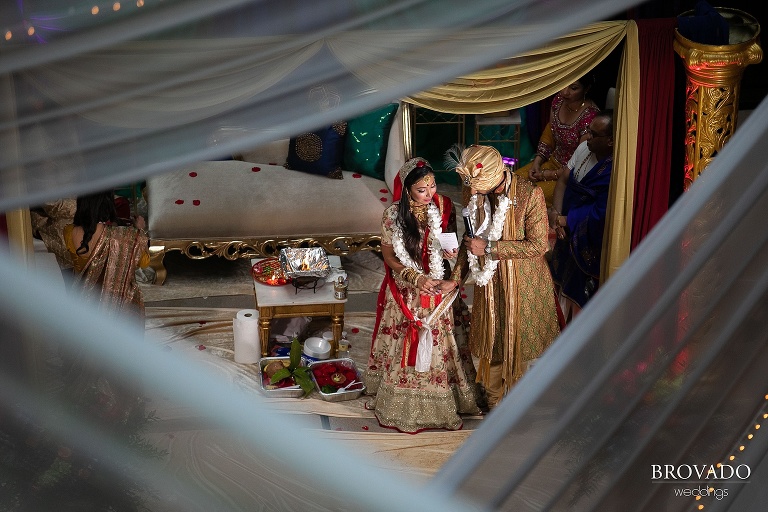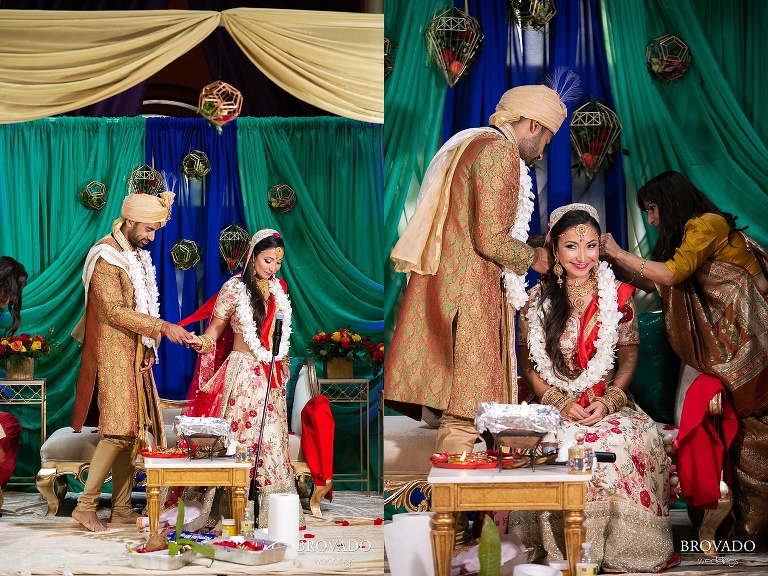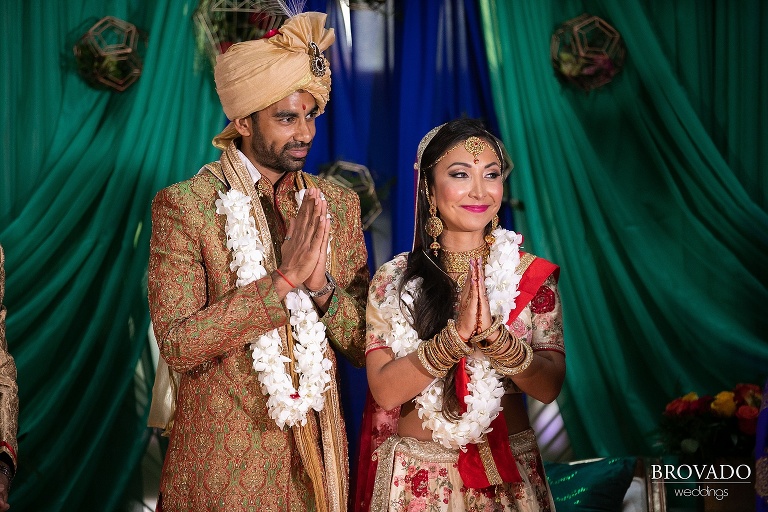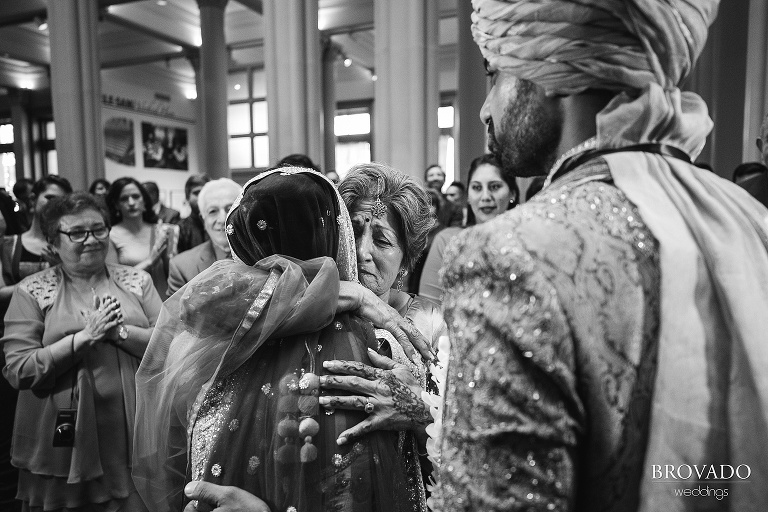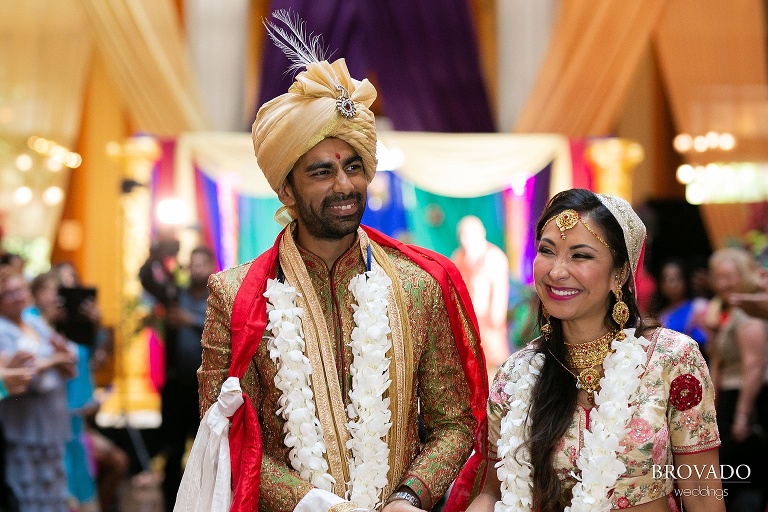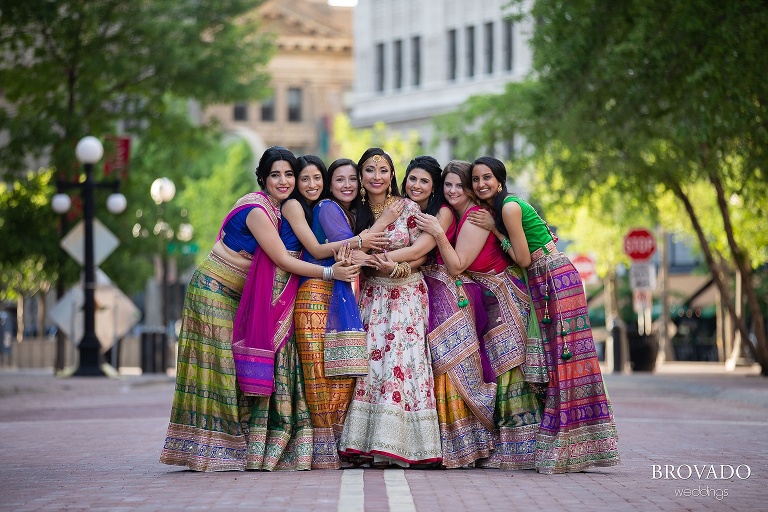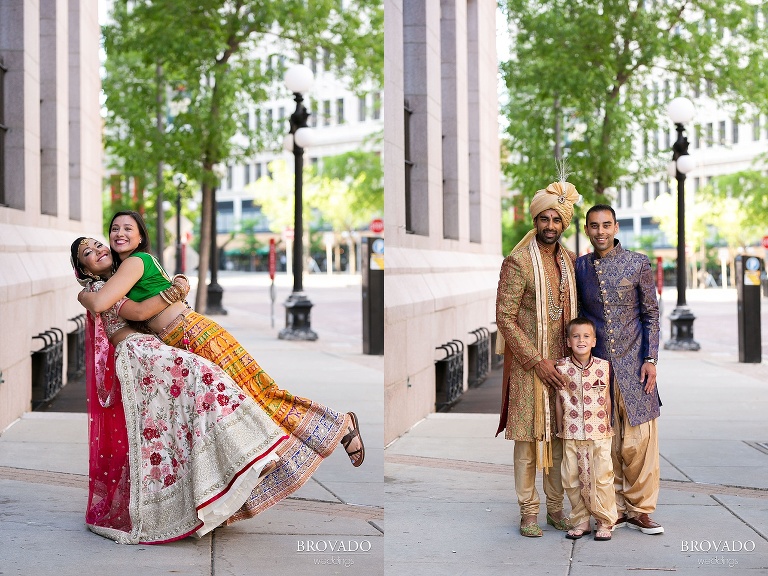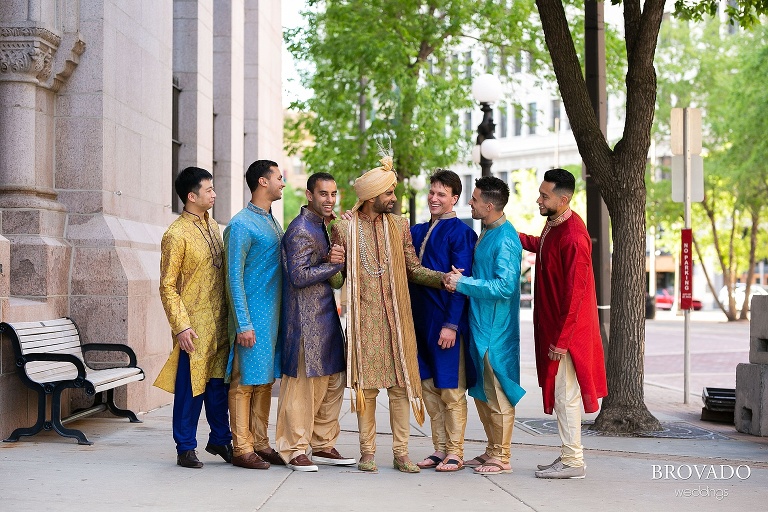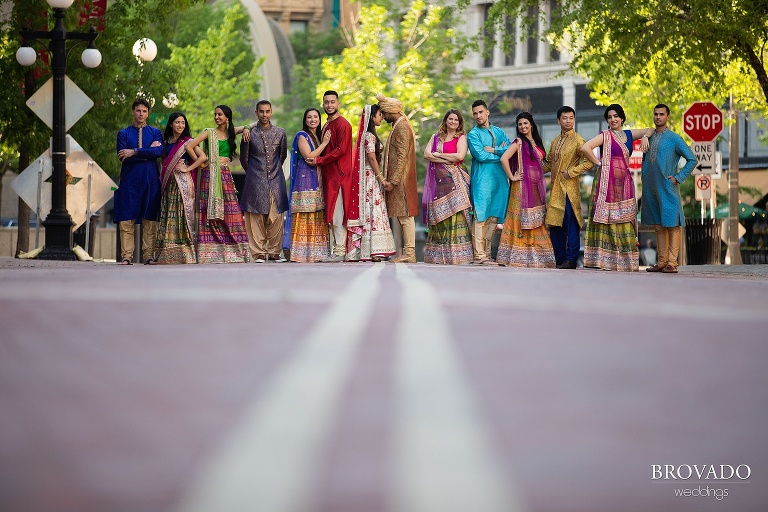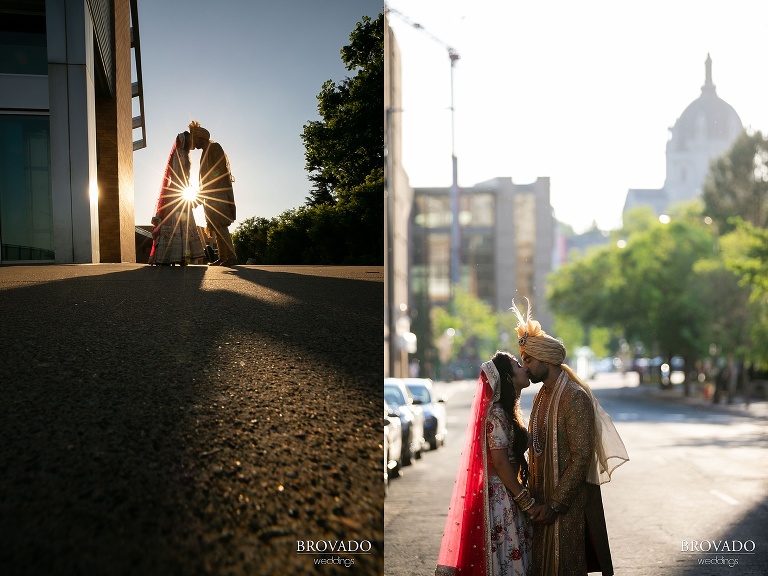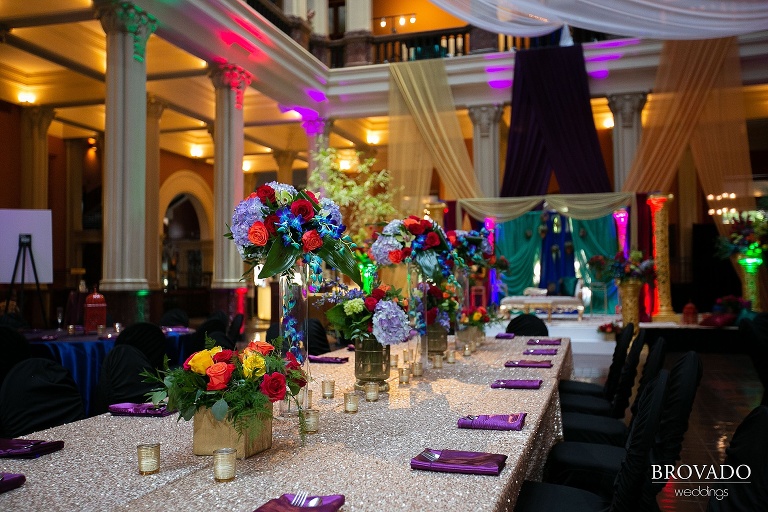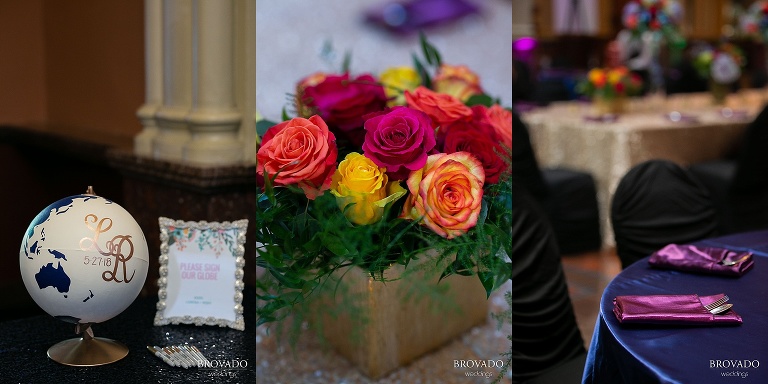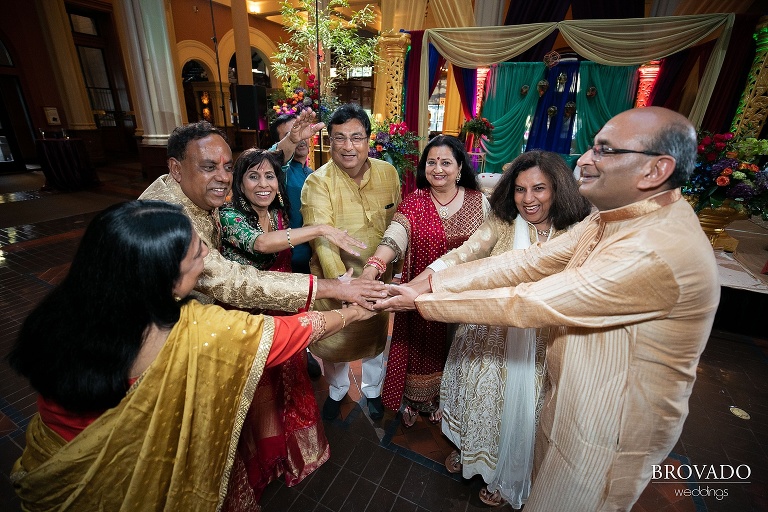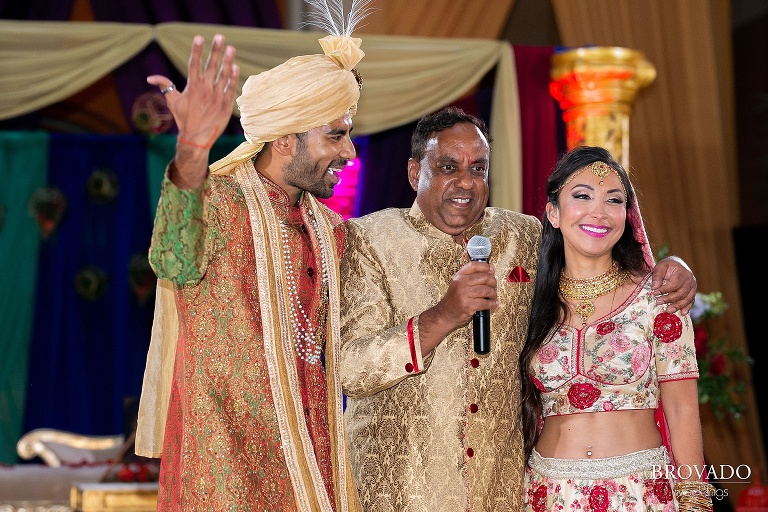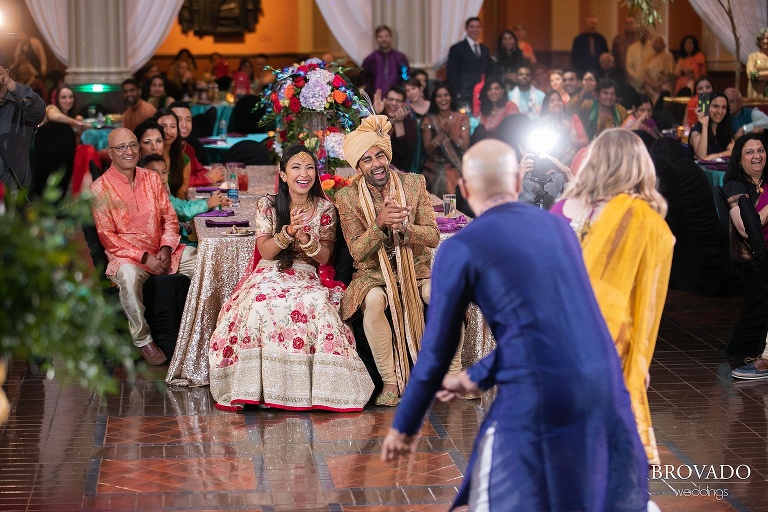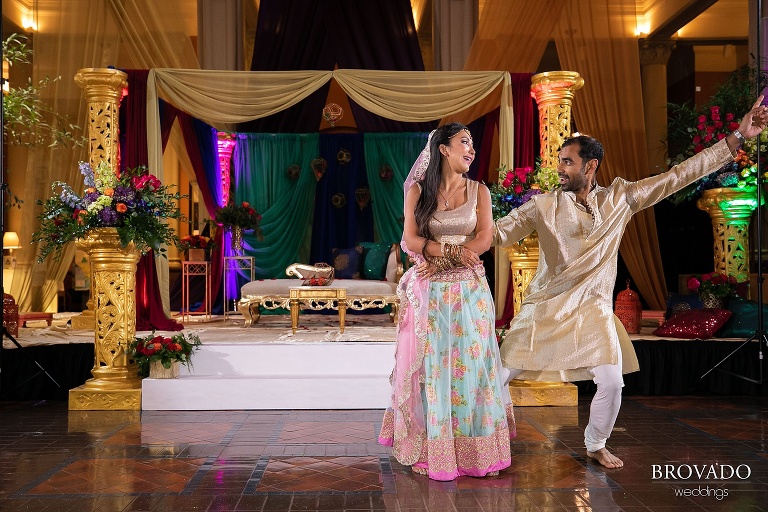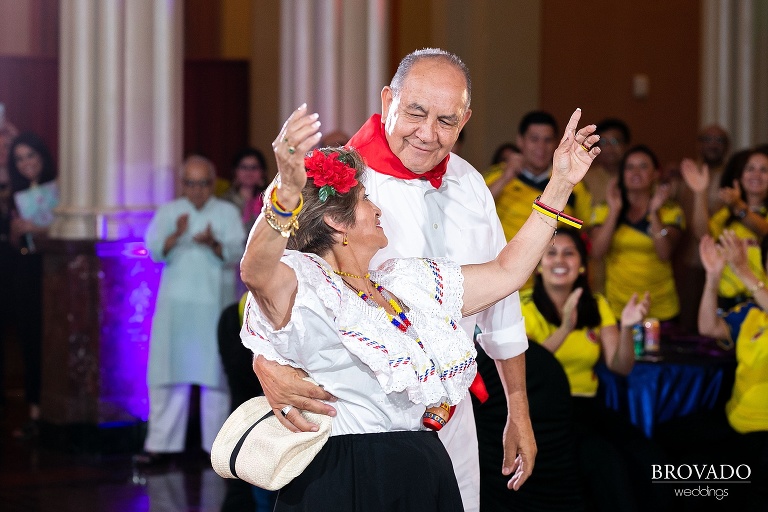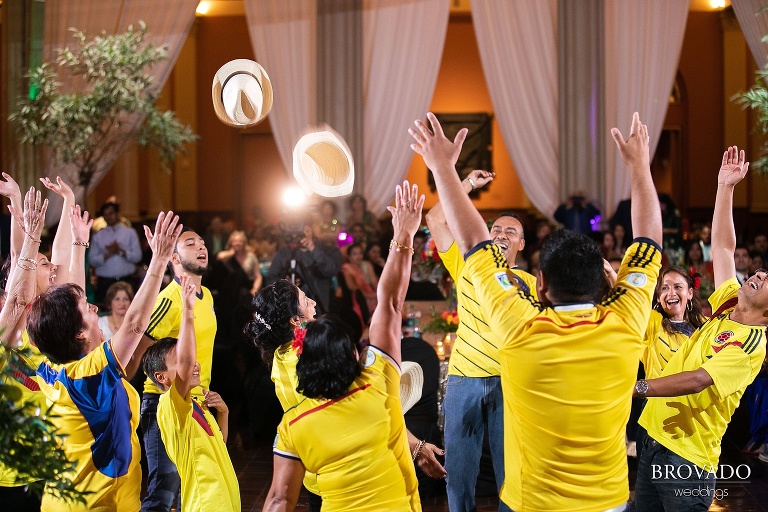 Vendor List
Wedding planner – Hana April Chughtai, Mani Mela – Minneapolis, MN
Ceremony venue – Landmark Center – St. Paul, MN
Reception venue – Landmark Center – St. Paul, MN
Videographer – AnA Video – Houston, TX
Officiant – Priest Ronur Murali – Maple Grove, MN
Hair stylist – Hana April Chughtai, Mani Mela – Minneapolis, MN
Makeup artist – Melissa, Mani Mela – Minneapolis, MN
Caterer – India Palace – Roseville, MN
China – Apres Event Decor & Tent Rental – St. Paul, MN
Decorator – Mani Mela – Minneapolis, MN
Florist – Mani Mela – Minneapolis, MN
Dress designer – Asopalav –Ahmedabad, India
Tuxedos – Jade Blue –Ahmedabad, India
Limo/party bus company – Eclipse Transportation – Minneapolis, MN
DJ/Band/musicians – DJ Trevor Samaroo, and Instant Request – Minneapolis, MN
Lighting Design – Instant Request  – Minneapolis, MN
Stationer – A Milestone Paper Co – Burnsville, MN
Chair/table/tent rentals – Mani Mela – Minneapolis, MN
Jeweler – Amijag – Houston, TX