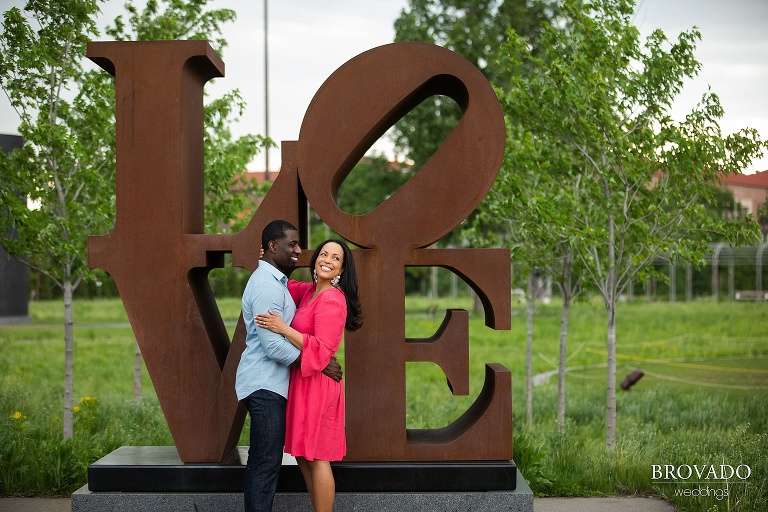 Taara and Glenn's engagement photos took place on an evening where the sky was threatened them with rain every step of the way, but they didn't let that stop them! The combination of the classic Spoonbridge and Cherry and stormy skies made for a powerful set of images, and these two were such good sports about the wind and precarious weather. In fact, with the way they were laughing, you'd have thought it was a perfectly sunny afternoon!
Taara and Glenn are both officers in the army, who met while at an army officer training course in San Antonio. Both active duty members of the military, Taara currently resides in Colorado, and Glenn in Florida. While visiting Taara with his daughter over the winter, Glenn proposed to Taara while on a sleigh ride through the mountains in a way that Taara described beautifully — "in my stunningly beautiful new home of Colorado (the snow aligning with my MN blood), with my forever love and my soon-to-be daughter, and rocking my trusty Stanford winter hat."
Taara and Glenn, thank you for braving the stormy weather with us! We are so looking forward to your wedding day.