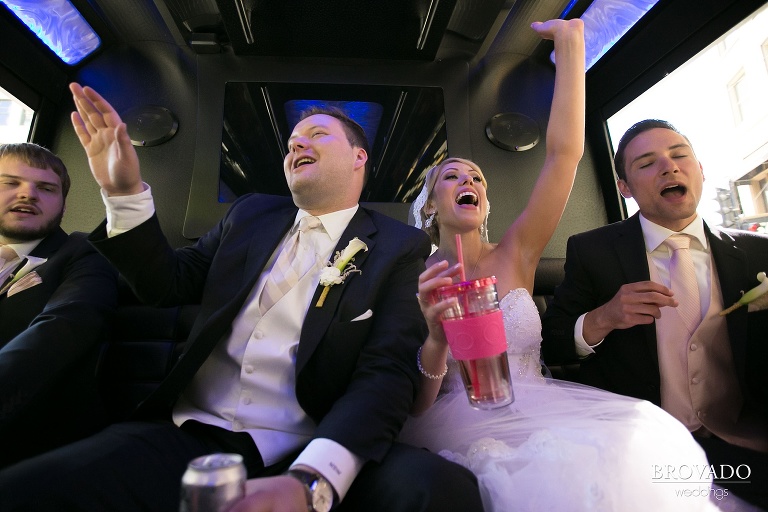 This is a love story that all began in the twelfth grade. That's right, senior year of high school was the year these two felt something special. They felt a bond that they knew would last forever. They were both a part of a mentoring program that welcomed the incoming freshmen. Each year the seniors hosted a themed dance for the freshmen, and that year it was "celebrity red carpet." Christina was struggling with finding a costume so she braided her hair in pigtails and resorted to her grade school uniform, declaring herself as Britney Spears for the night. Believe it or not, Michael found himself in the same situation with nothing to wear, so he dressed as Kevin Federline. Their coincidental attire attracted them to one another immediately, and they danced the night away! Who would have thought that Spears and Federline could bring two strangers together?!
Jumping forward to November 19, 2014, Christina and Michael had plans to go out for their weekly date night out. They went to dinner at Maxie's Southern Comfort, and during dinner, Christina noticed that their old high school teacher, Mr. Yaeger was at the restaurant and approaching their table. He invited the two to see the high school after dinner and check out the new performing arts center, and they were both so excited to be back at their high school. As they were making their way through the school, Mr. Yaeger insisted that they needed to see something in the gymnasium. As they walked in, Christina noticed yellow rose petals on the floor, and Michael walked her to the spot where they had their first dance as Spears and Federline. He got down on one knee and said, "I couldn't imagine starting the next chapter of our lives anywhere else but where we first met. Christina Marie, will you marry me?" With tears filling in her eyes, she said "yes!"
Their wedding was an absolute fairytale. After we took their first look photos, they gave each other a card and a little gift. They both opened their cards and immediately started smiling. They accidentally got each other the same card; which takes us back to their senior year of the coincidental Spears and Federline outfits. But if that isn't a good sign, I don't know what is. They had a traditional wedding in a beautiful church: St. Sebastian Roman Catholic Church. During the ceremony, the two of them sat next to each other, and I couldn't help but notice the two stealing glances at each other throughout the whole ceremony. After their ceremony, we took stunning pictures of the two at the Milwaukee Art Museum.
After pictures, we rushed over to The Grain Exchange for the reception. Before the husband and wife made their big entrance, they had their bridal party make a funny entrance before them. They said they would give twenty dollars to the couple with the best entrance. The winners shotgunned a beer together, which was pretty hilarious. The decorations at the reception were all pink and champagne colors and it looked absolutely gorgeous at the venue. The one thing Michael REALLY wanted was an LED dance floor, and the guests went crazy over it. Let's just say these two danced the night away again, like they were Spears and Federline.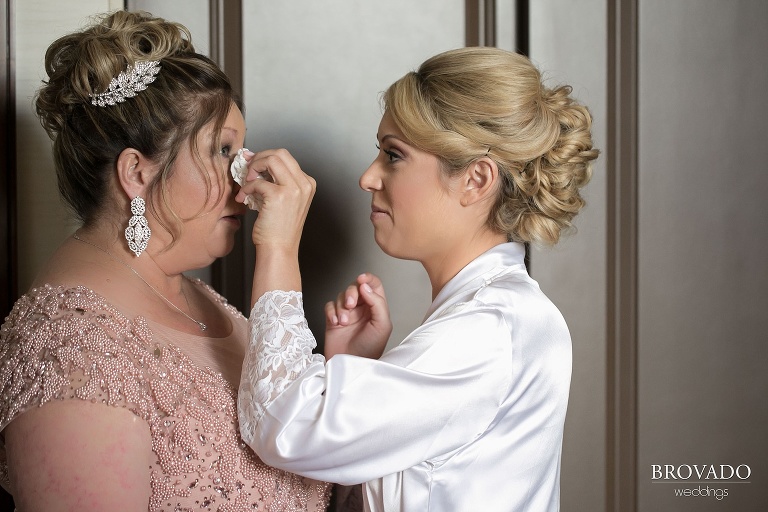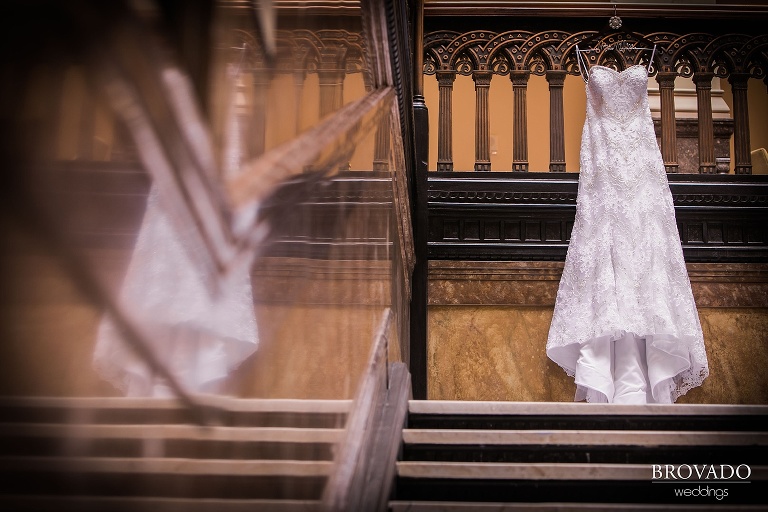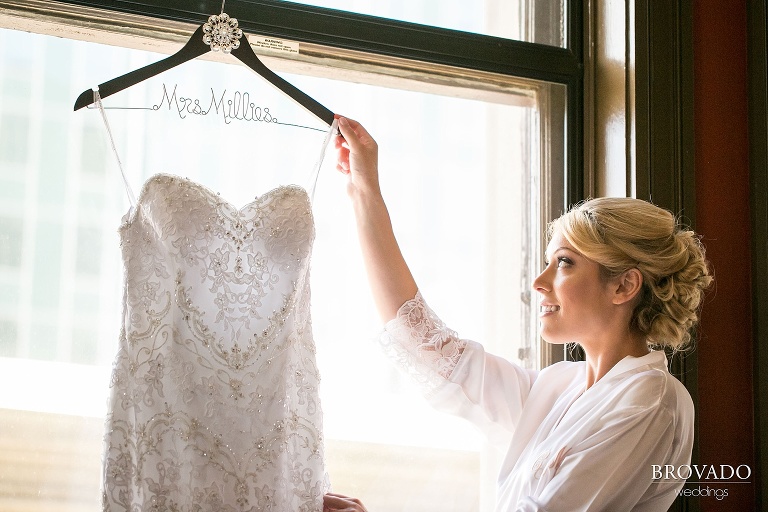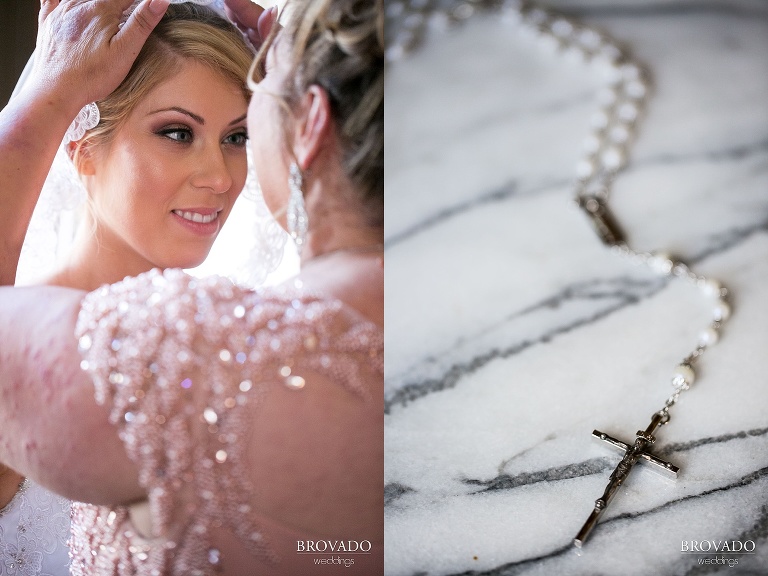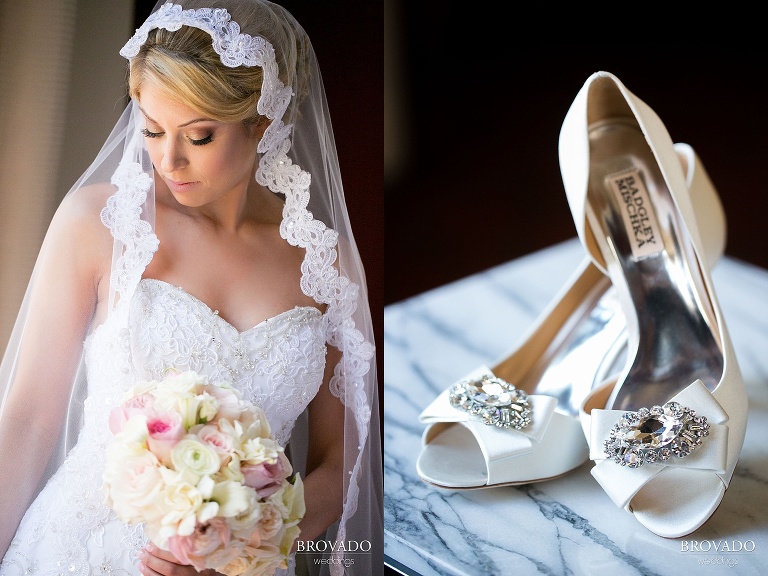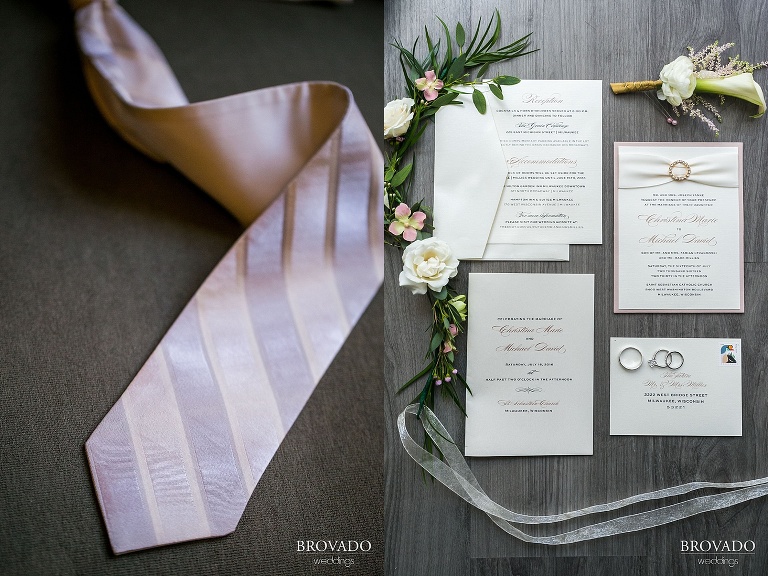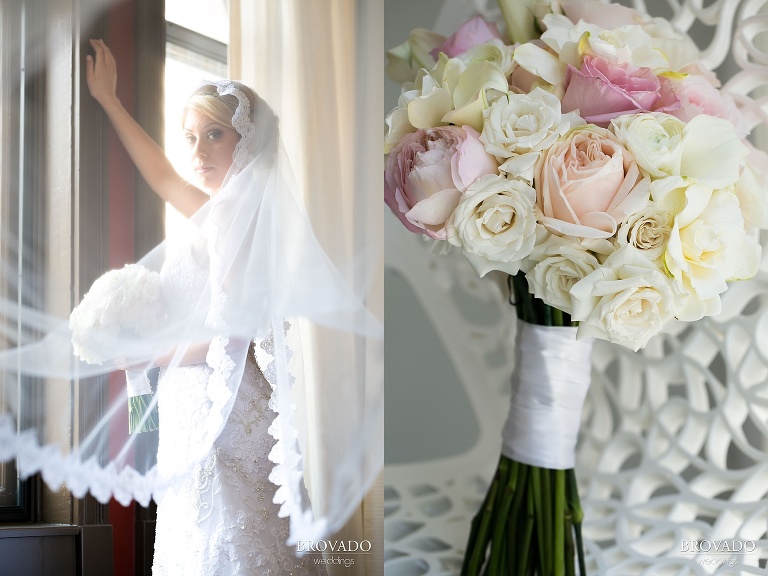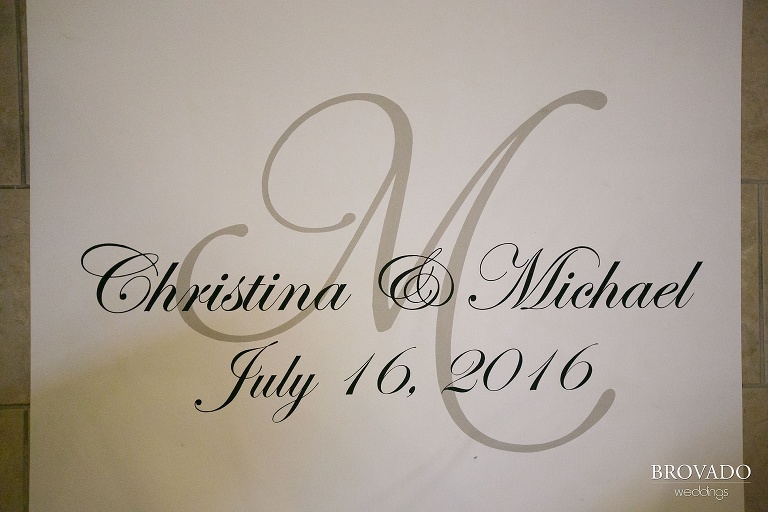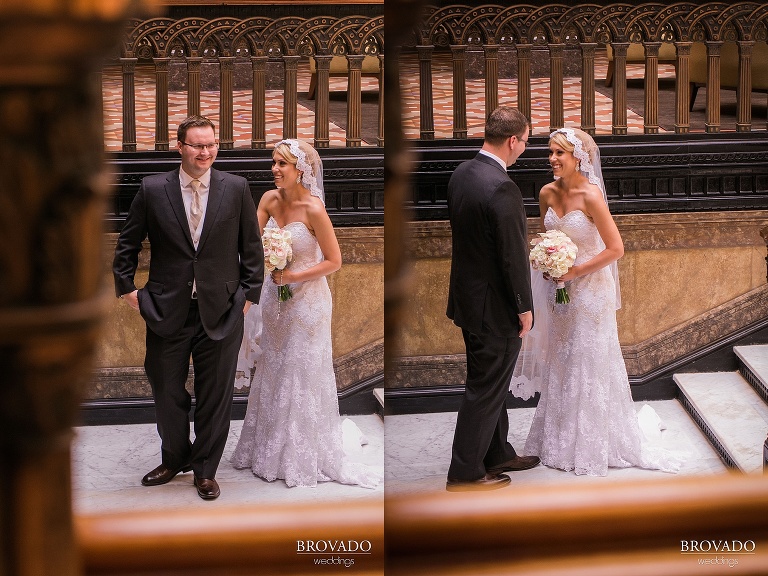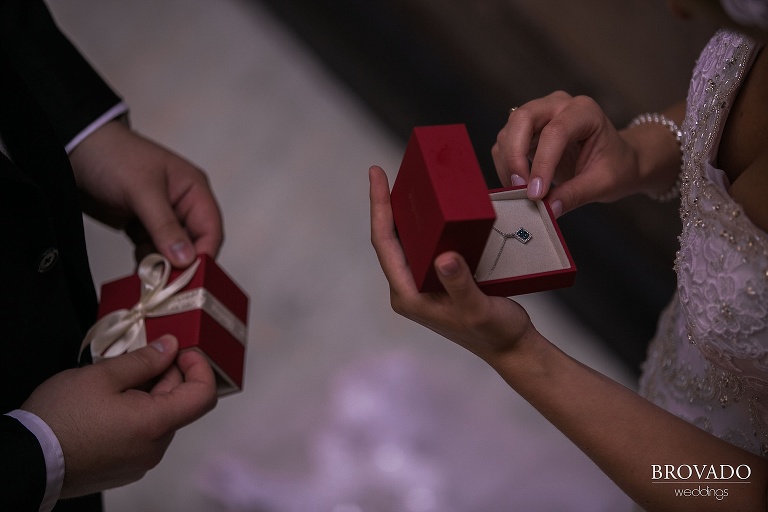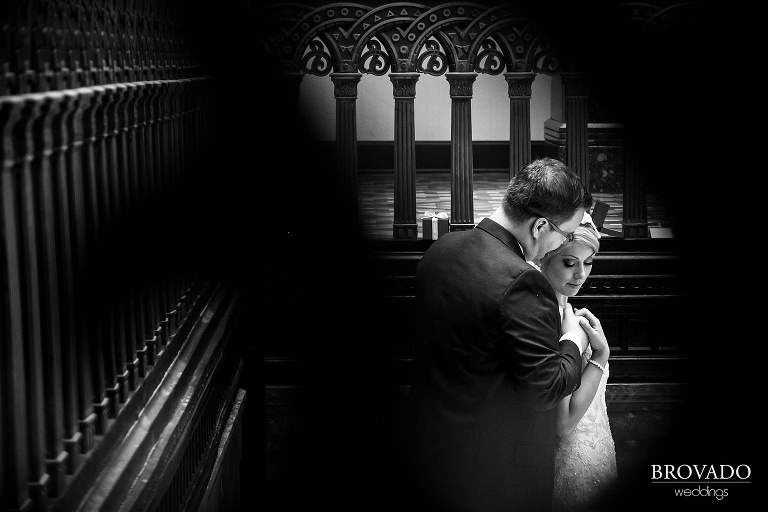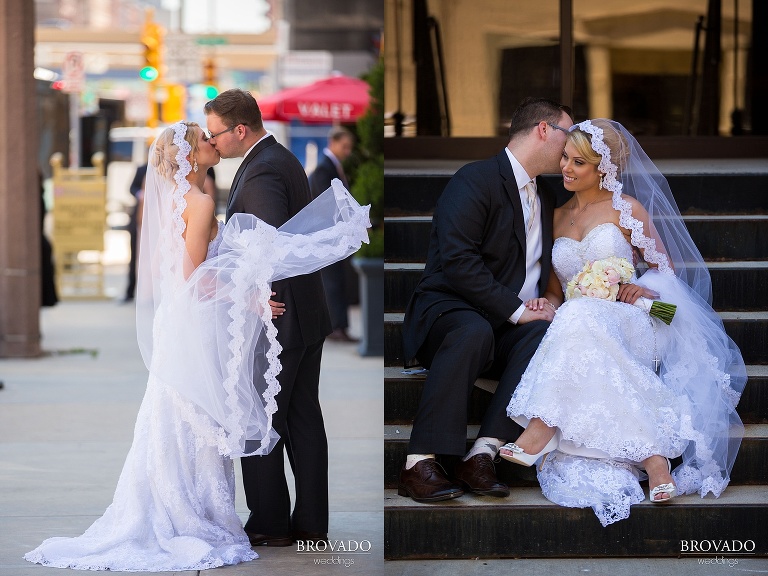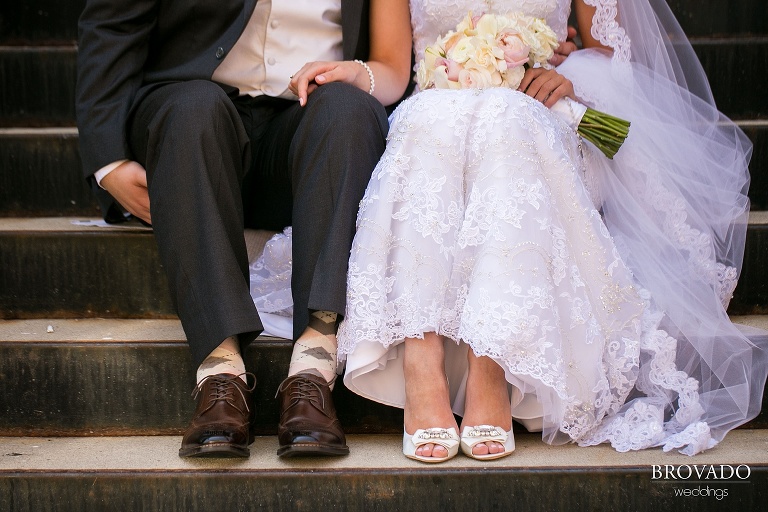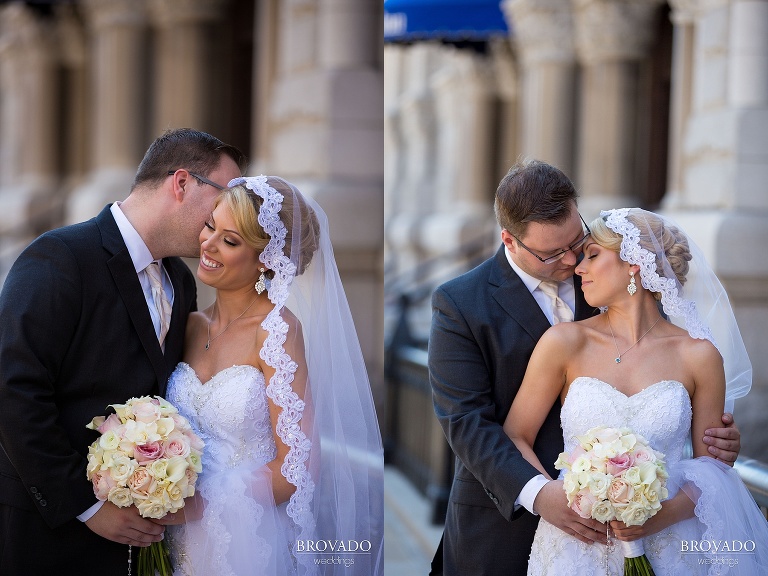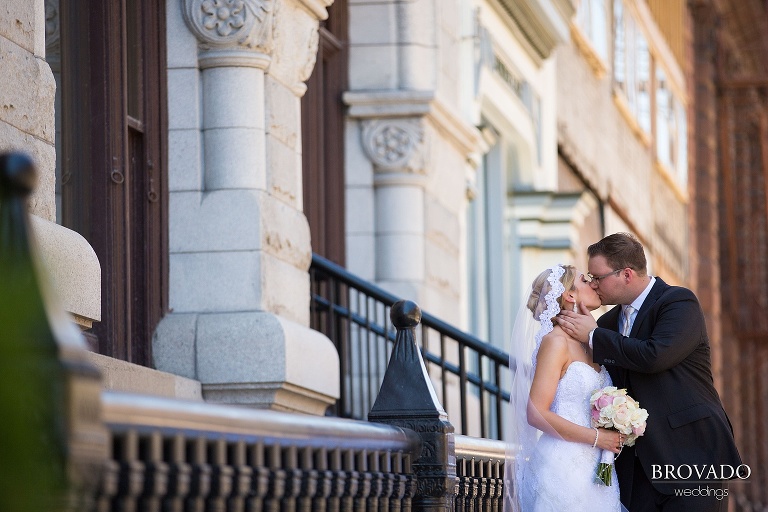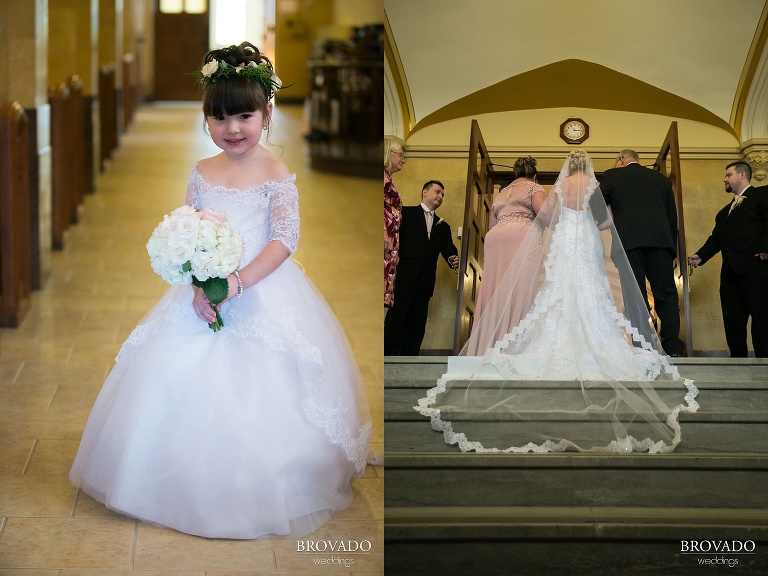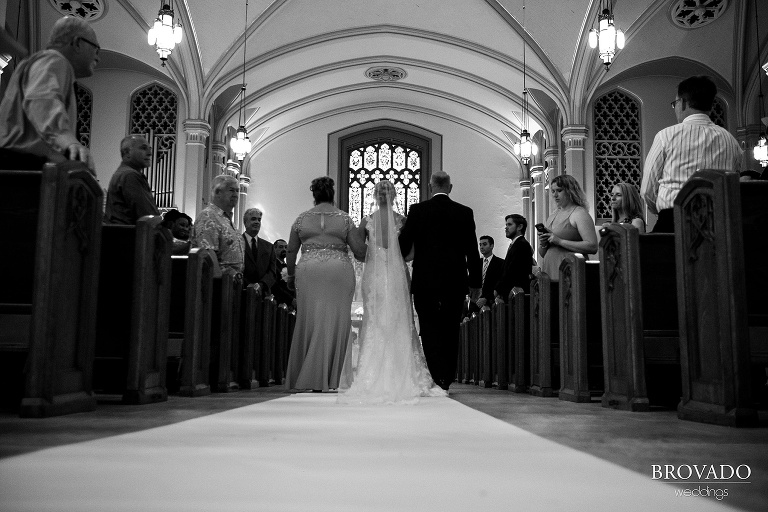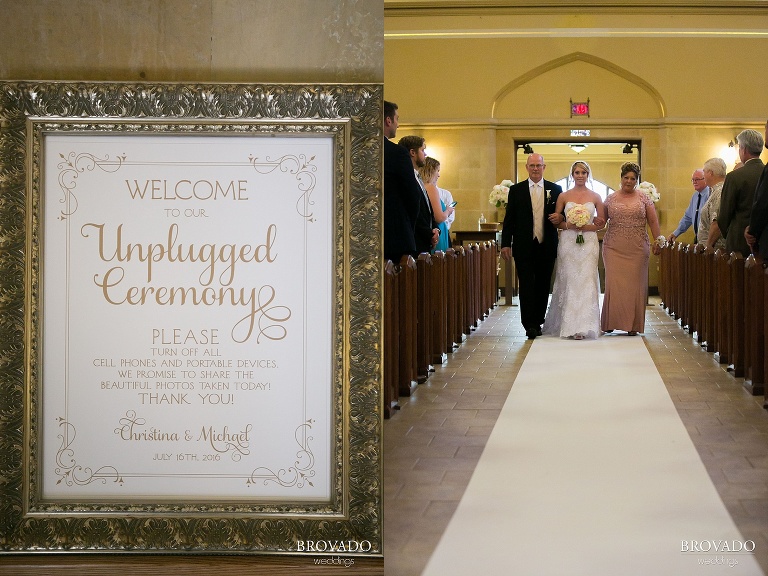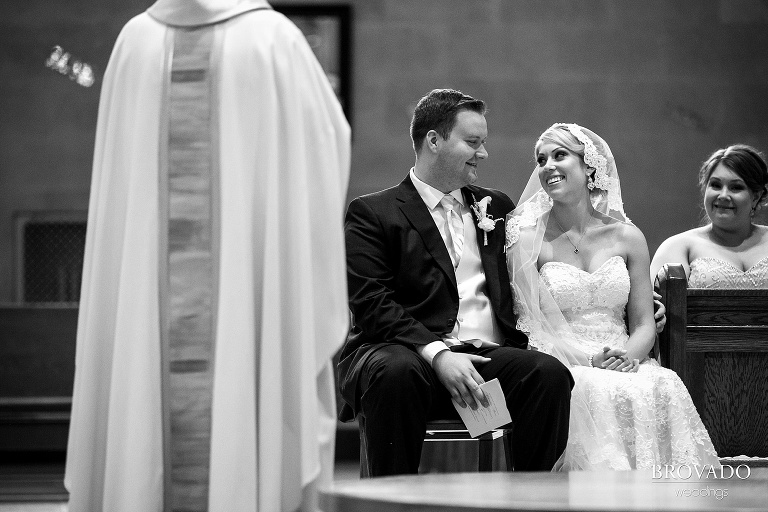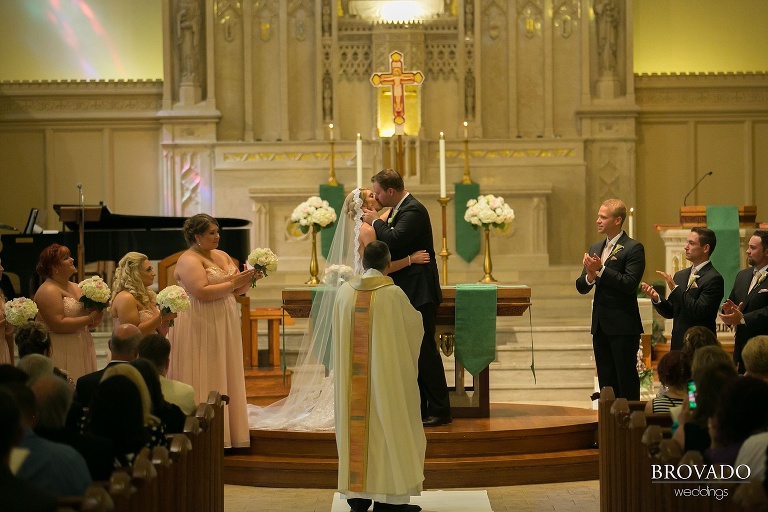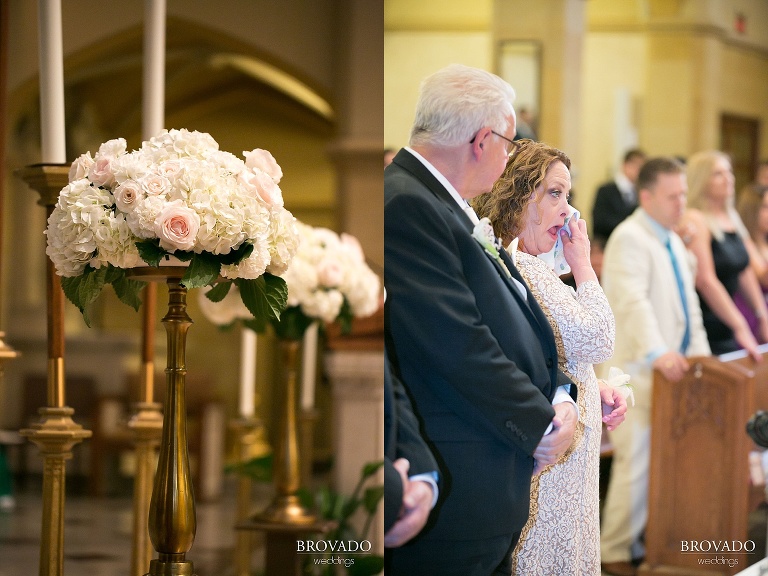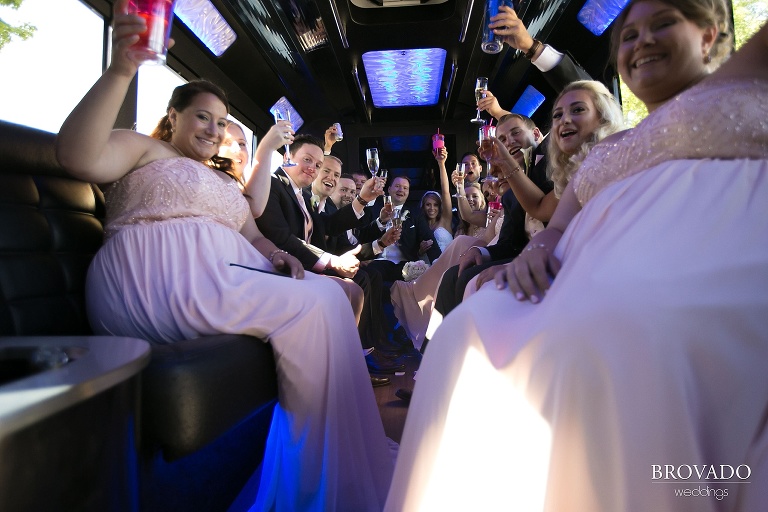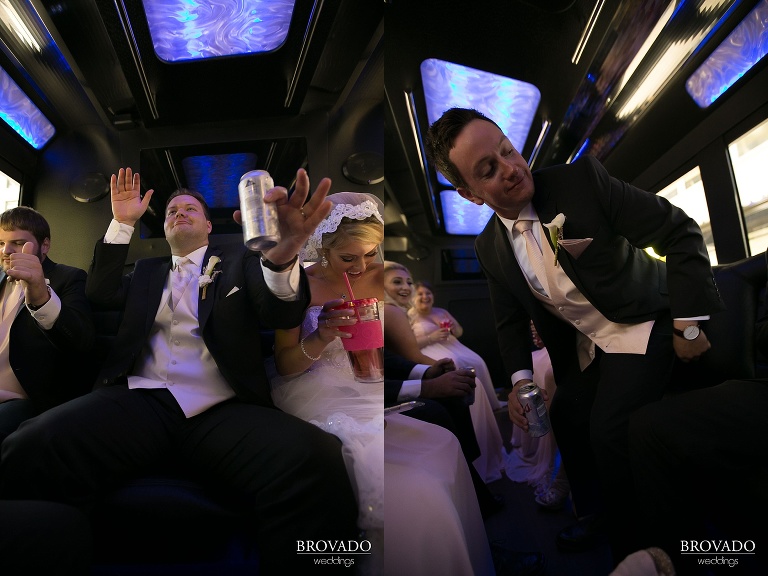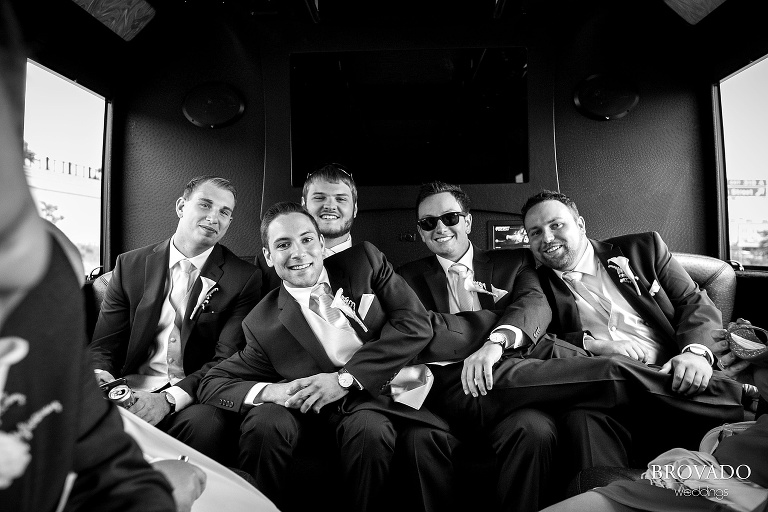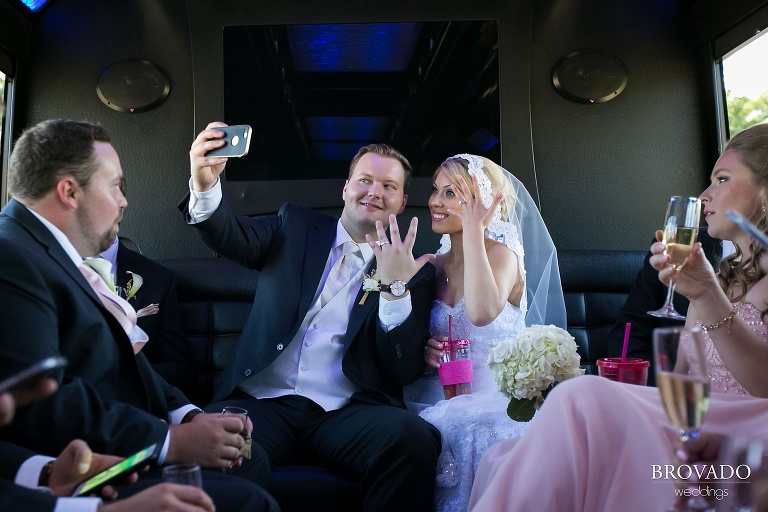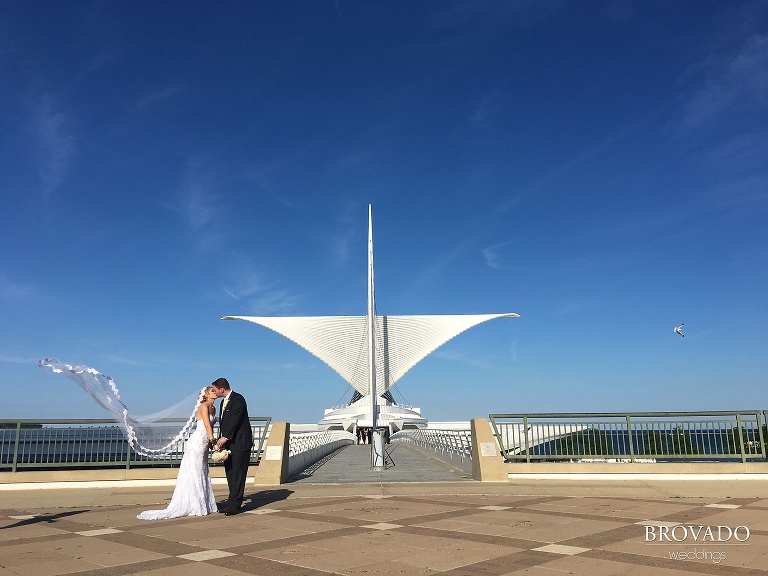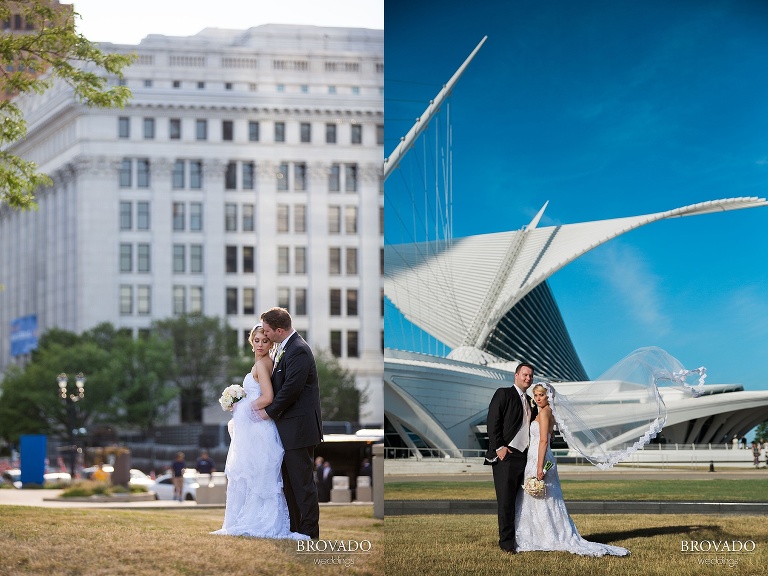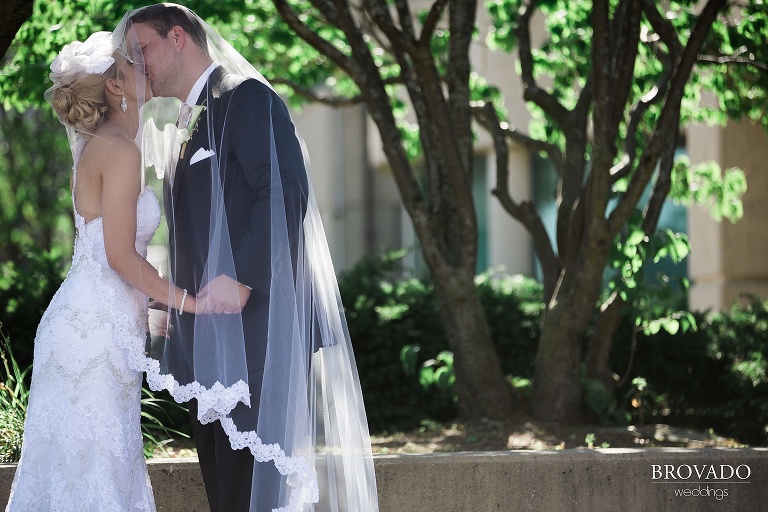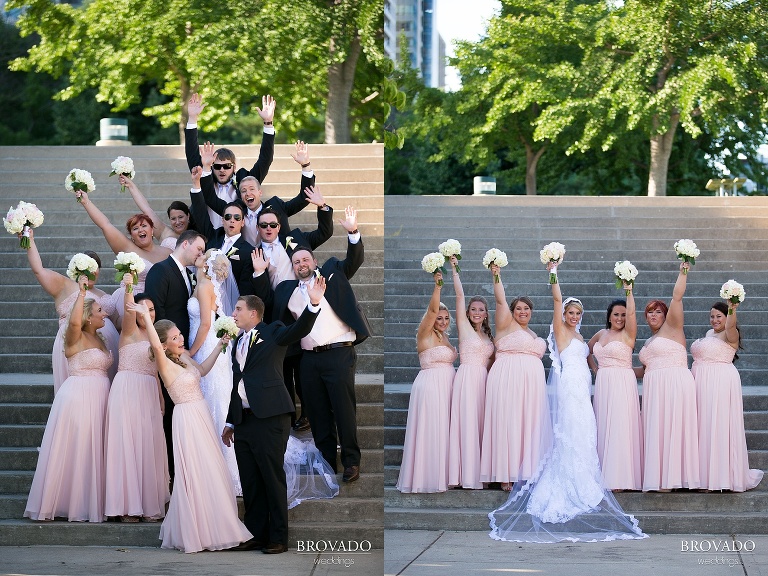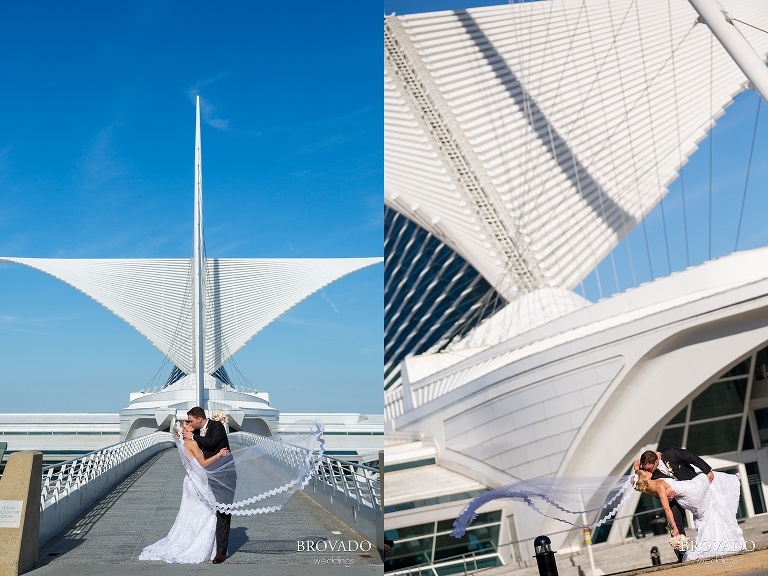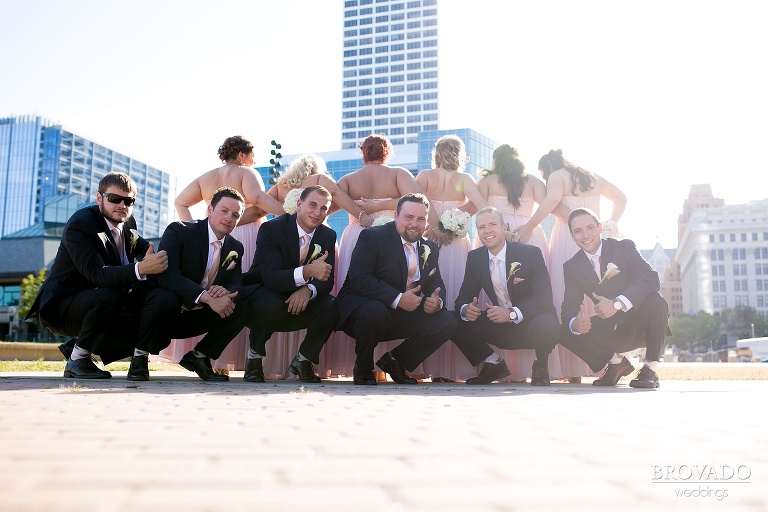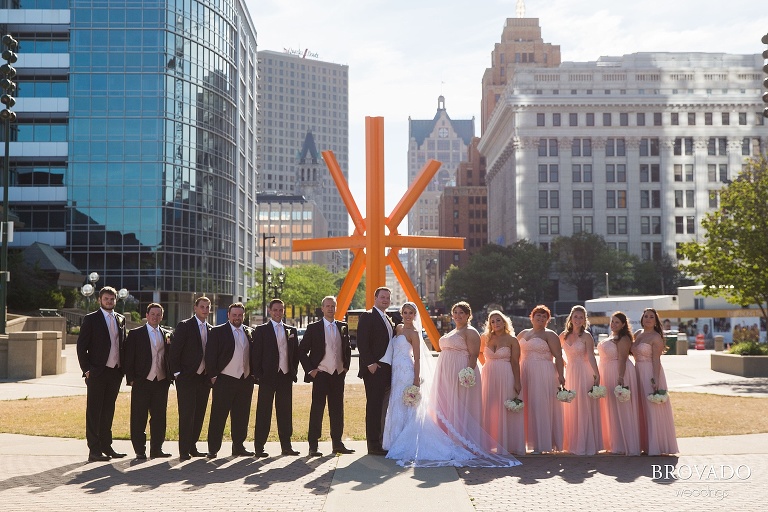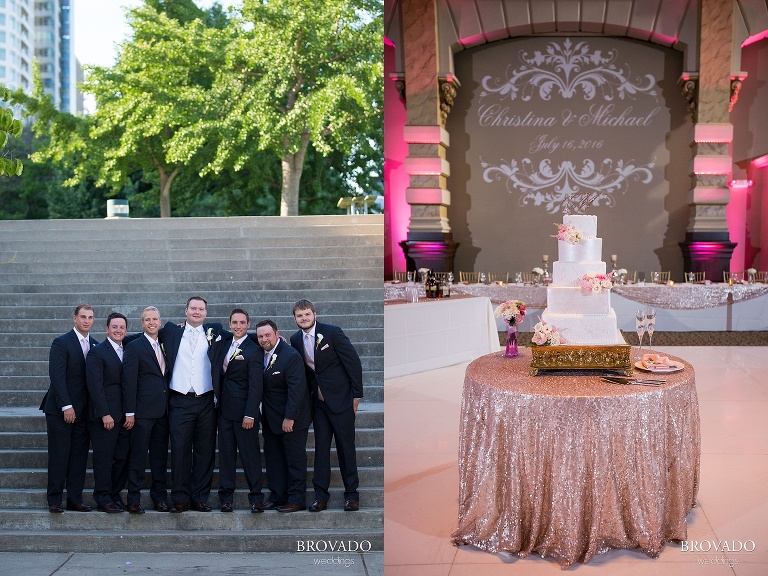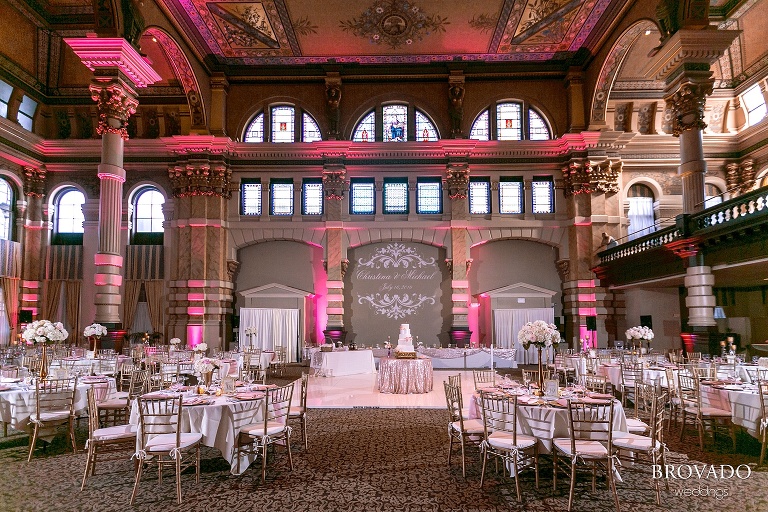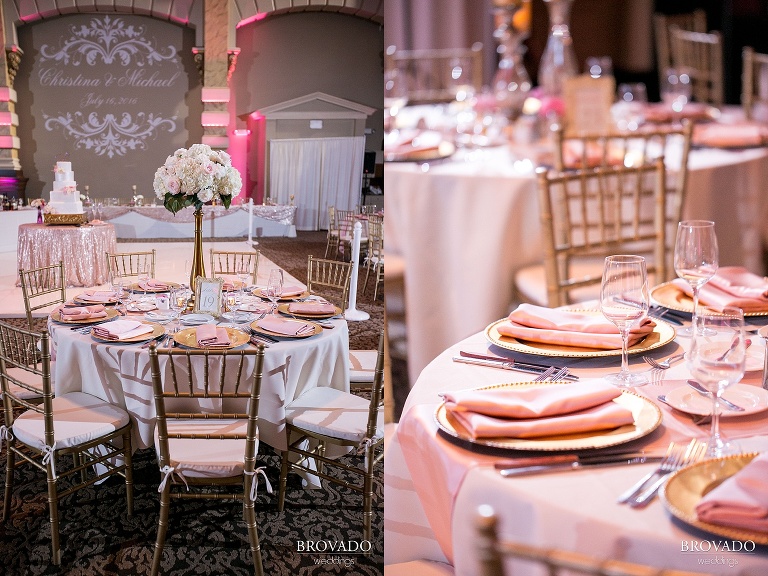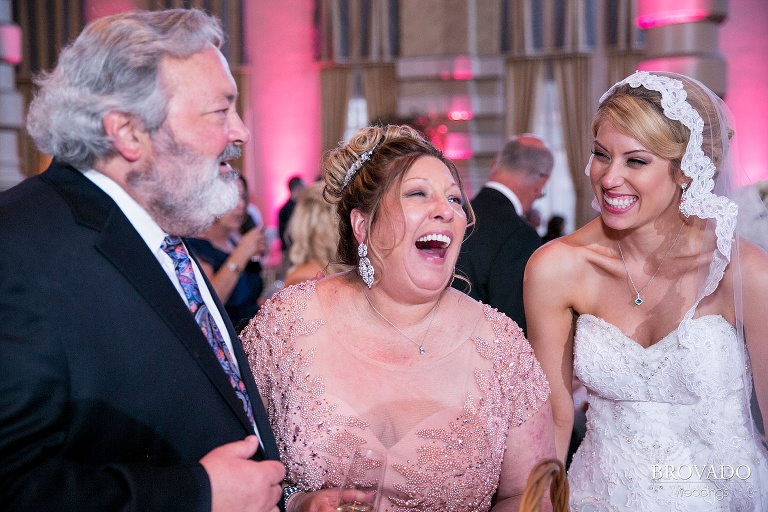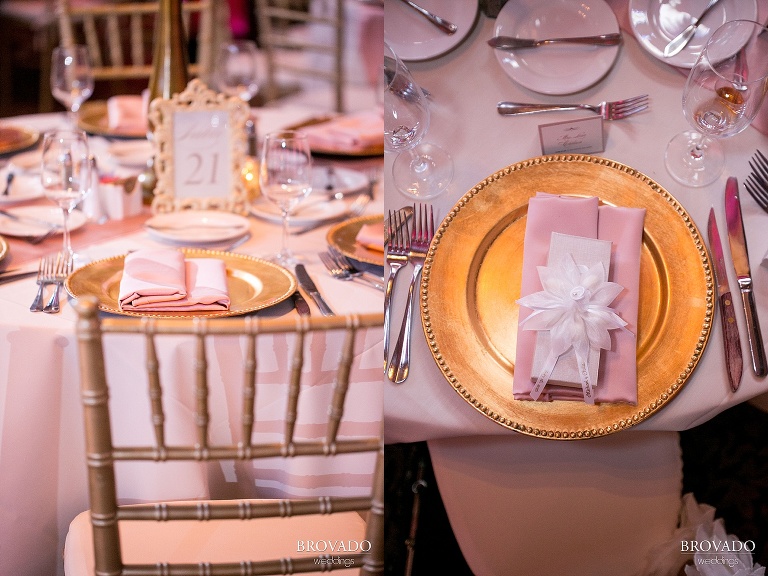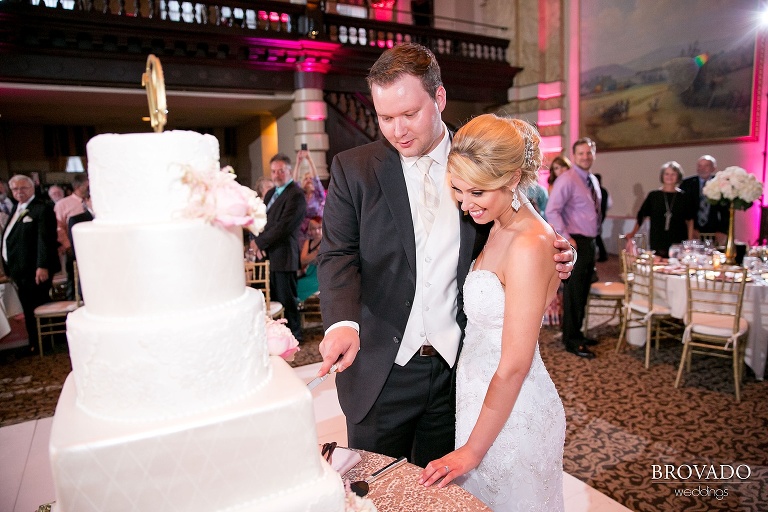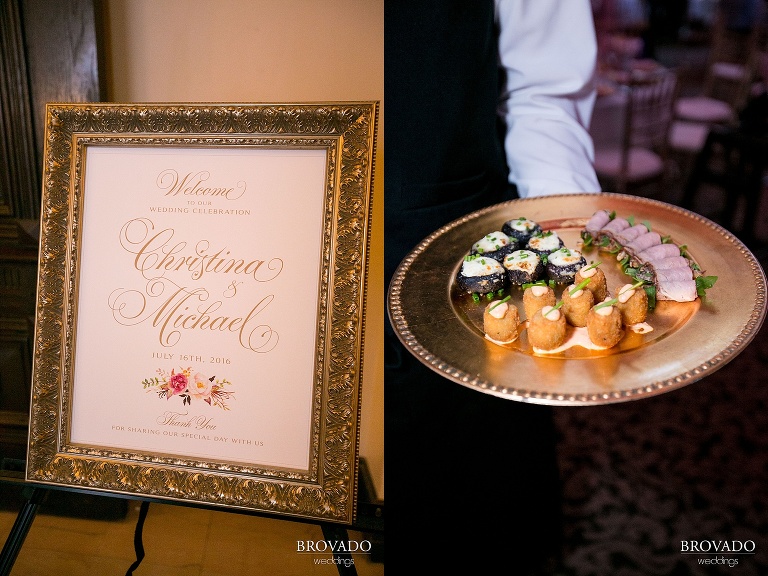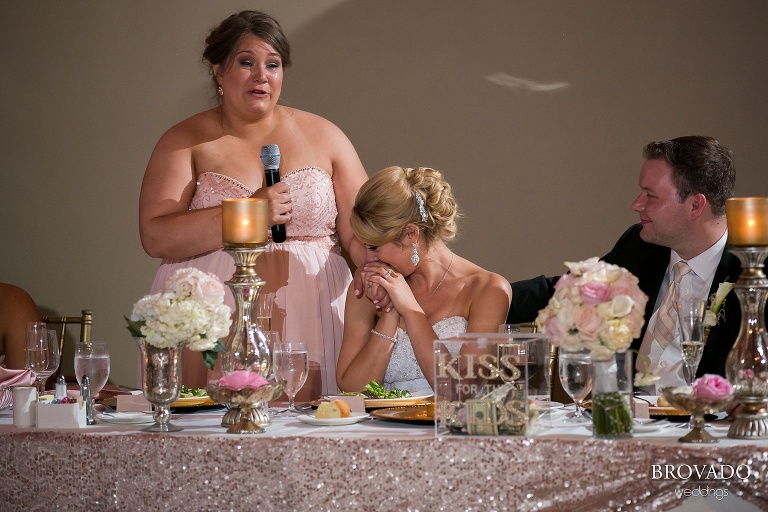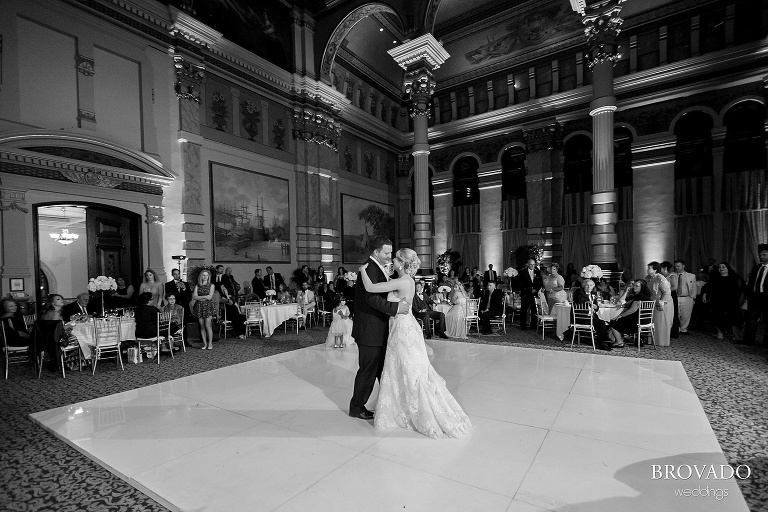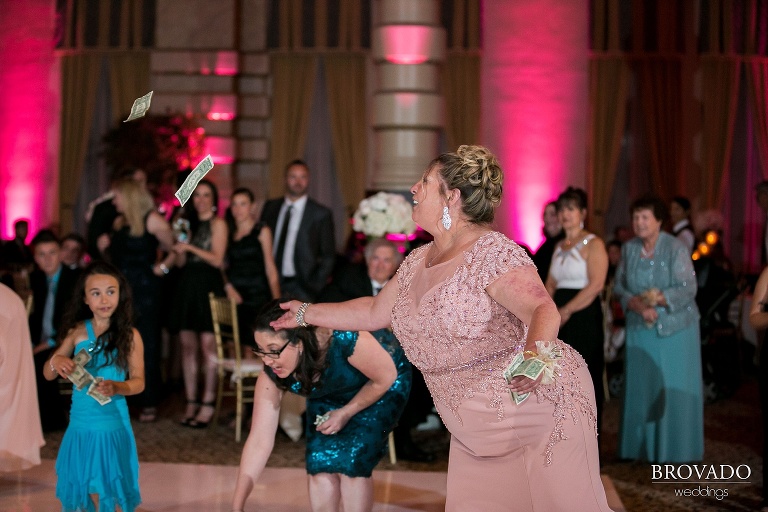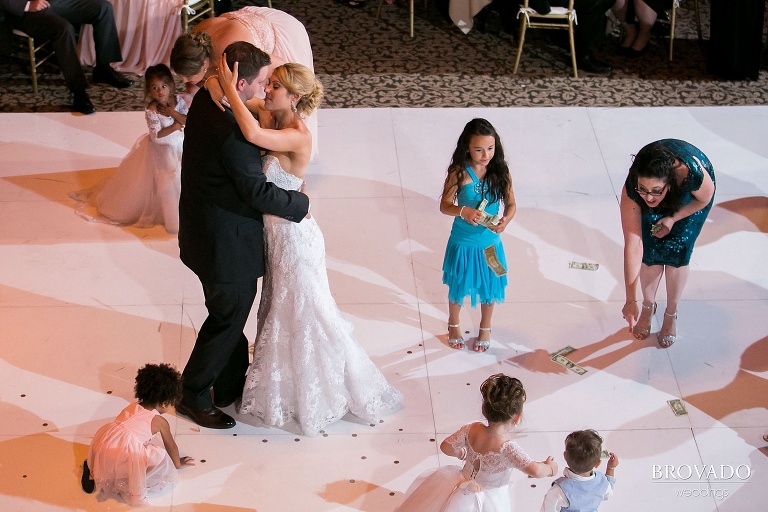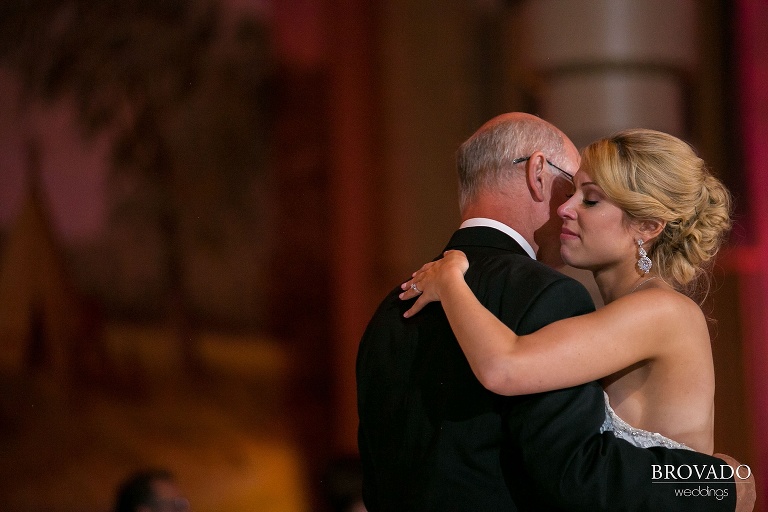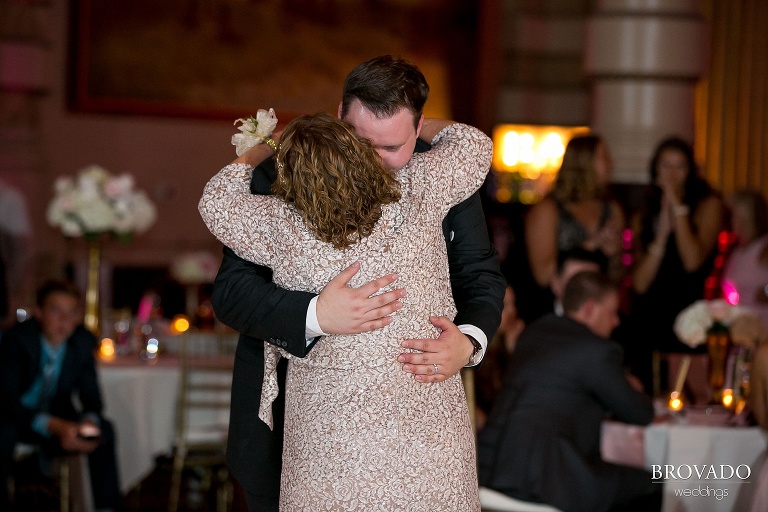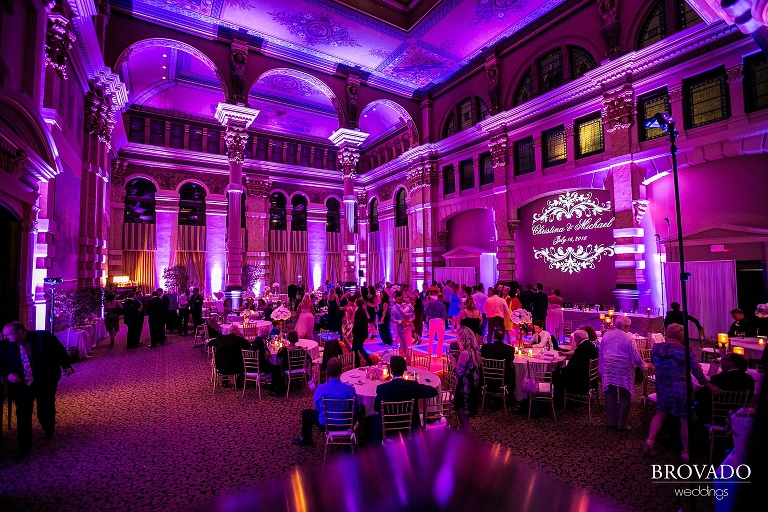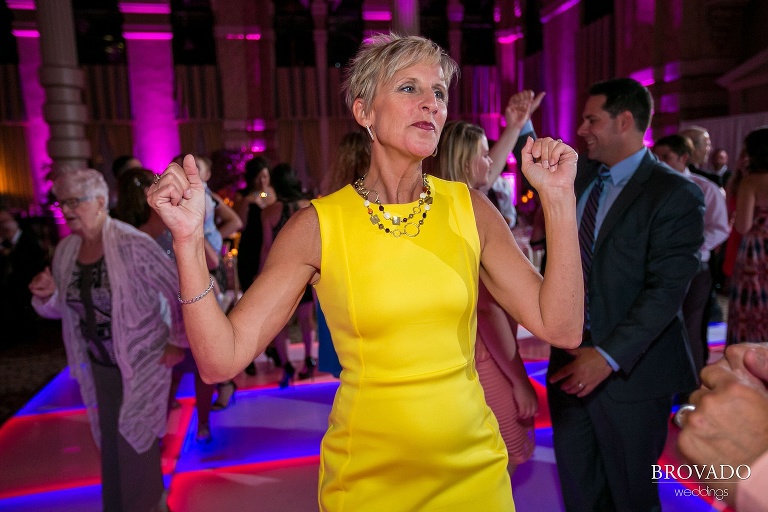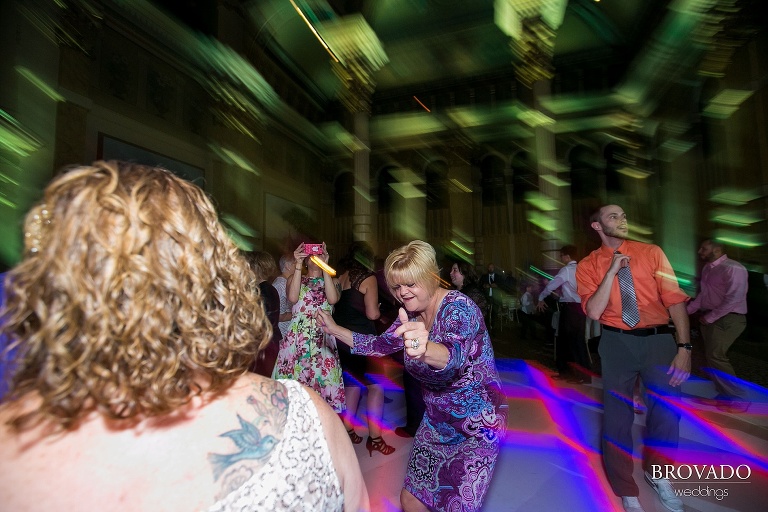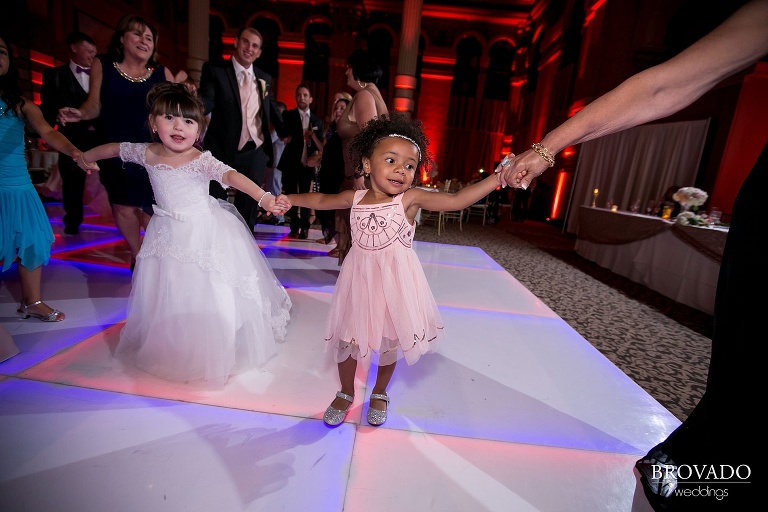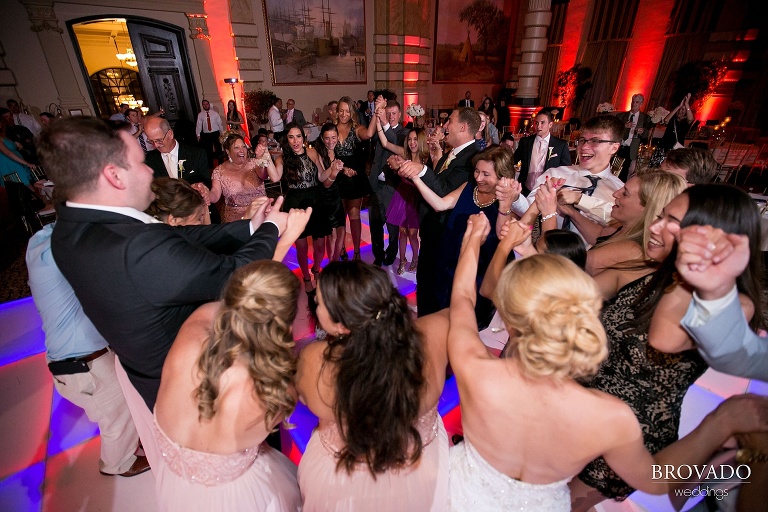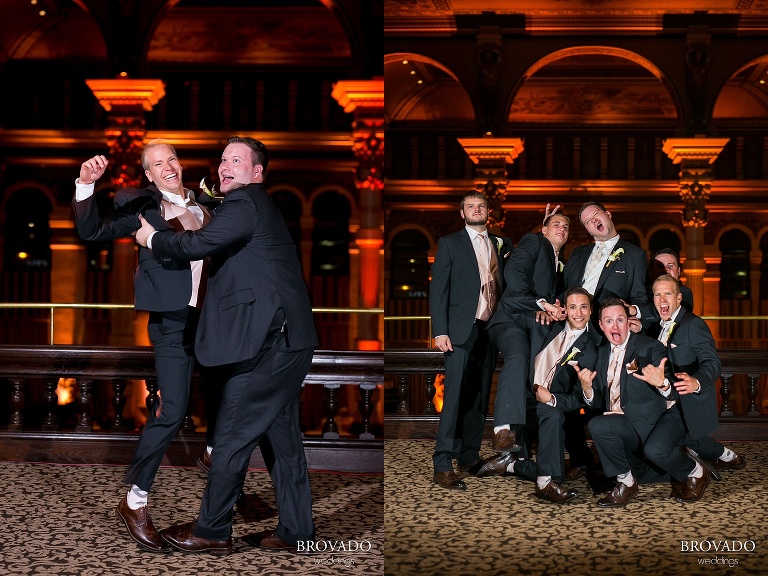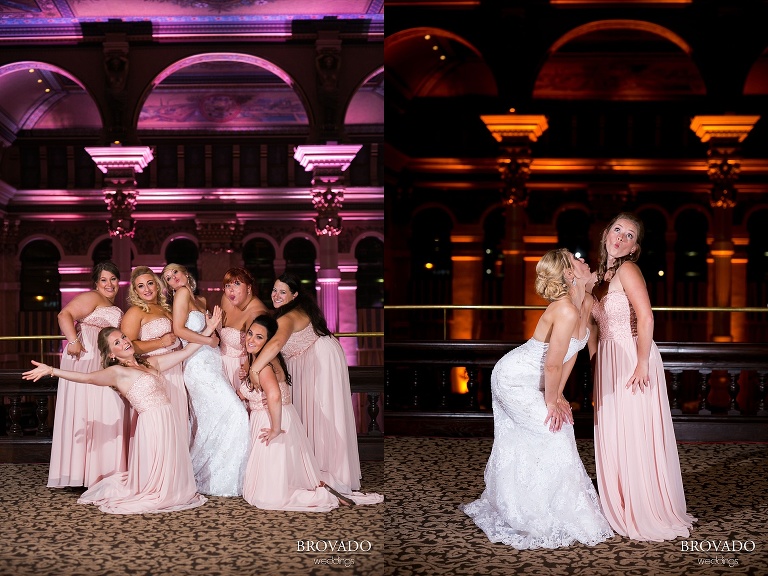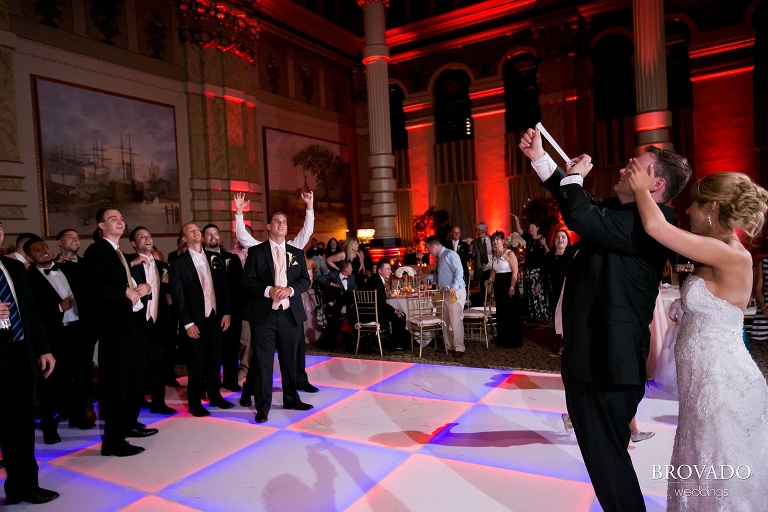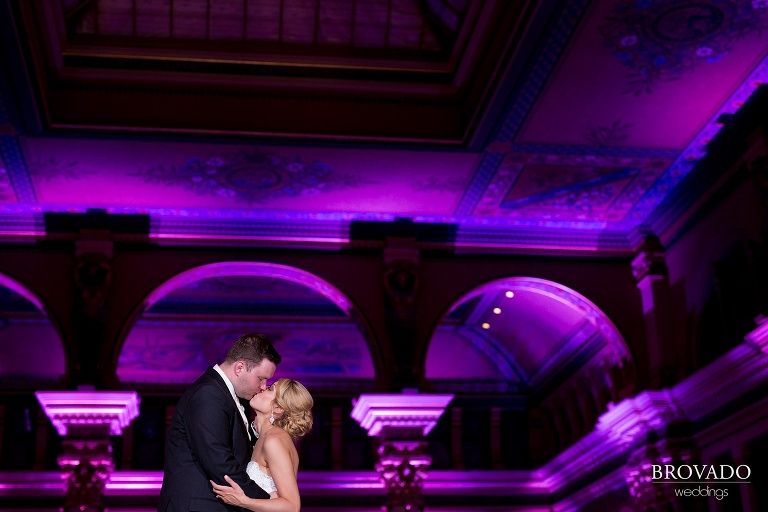 Ceremony venue – St. Sebastian Roman Catholic Church – Milwaukee, WI
Reception venue – The Grain Exchange – Milwaukee, WI
Videographer – Wedding Films, Joel Peregrine – Milwaukee, WI
Officiant – Father Chuck Schramm
Hair stylists – Steven Edwards Color Group, Melinda Rosen and Amanda Schneider – New Berlin, WI
Makeup artist – Melody Sopa
Caterer – The Bartolotta Catering Company and Events – Milwaukee, WI
Cake designer –The Cake Lady by Karen Smith – St. Francis, WI
Florist – Jess Fleur Fun – Brookfield, WI
Dress shop/ designer – Amelishan Bridal (Jasmine Couture) – Hubertus, WI
Bridesmaids dresses – Amelishan Bridal – Hubertus, WI
Grooms' suit – Tom James, custom suit
Groomsmen suits – Mens Wearhouse
Limousine – Blackline Limousine – Oak Creek, WI
DJ – Double Platinum DJ
Stationer – PaperWhites – Cary, NC
Jeweler – Kesslers Diamonds – Milwaukee, WI