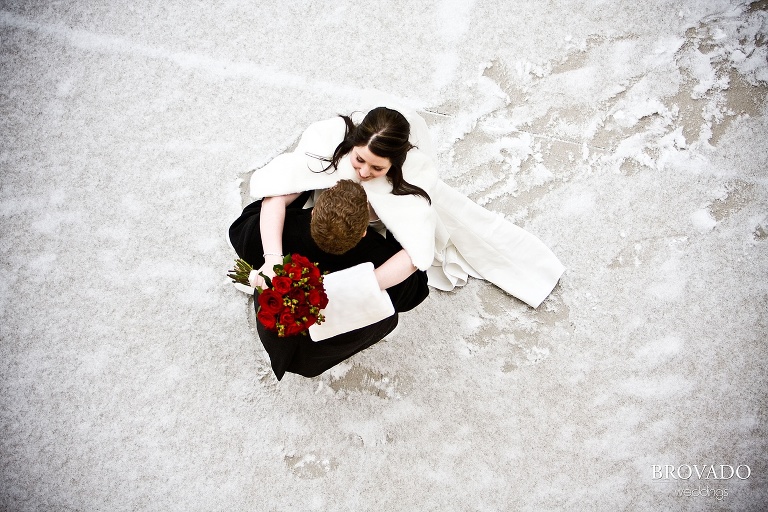 For Barbara and John's winter wedding, I got to fly my plane from Minneapolis to Milwaukee on a beautiful January day, where I saw some great parts of the city!  We started the day with photos of the bridal party having fun together as they got styled and ready at Glow Salon & Spa.  Then, we spent time in the cold, where I got some great shots of the happy couple outside the Milwaukee Art Museum.  The architecture of the museum was amazing and certainly made for an impressive backdrop!
The wedding ceremony and reception were held at the Hilton Milwaukee City Center, an elegant building that was constructed in the late 1920's.  This place had some great vintage detailing and the spiraling staircases allowed for some really captivating shots of the newlyweds.
My plane, my camera and I were happy to have made the trip to Milwaukee to be a part of Barbara and John's wedding day!