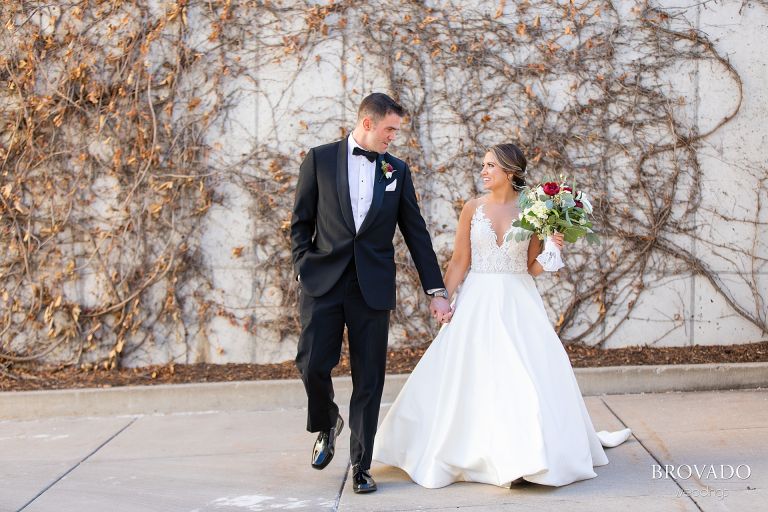 Brian and Kelsey are one of those couples who can't help but smile when they are in each other's company, and it makes it a really sweet experience to scroll through their wedding photos. They were joined by all of their loved ones at one of our favorite locations, on what happened to be the last warm weekend before Minnesota turned into a winter tundra. 
Downtown Minneapolis has such a great combination of urban and natural sights, making it the perfect spot to wander around to shake off some pre-wedding jitters. The Depot is one of our favorite wedding venues, and we were so excited to be back here. Not only is it so close to picturesque downtown spots, it has great spaces for getting ready, a wedding ceremony, and a reception hall all under one roof.
Brian and Kelsey's wedding day was a combination of all of our favorite things; a so-in-love couple, a favored location, and smiles to spare. We are so grateful to have been a part of their big day, and we are ecstatic to share these photos. Be sure to make it to the end of the post, that photo is our favorite!