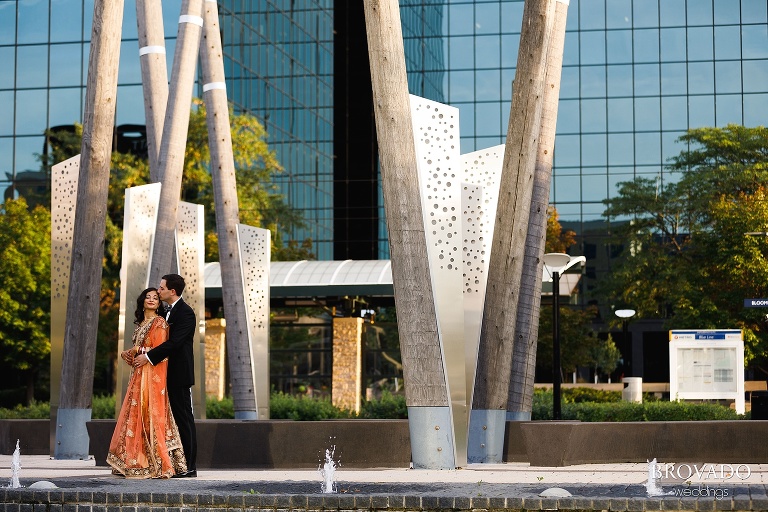 Sruti and Ethan's Hindu ceremony took place at the Hyatt Regency Bloomington on a beautiful day, with big blue skies and perfect weather. Observing auspicious time, the two had a three-hour morning ceremony that was full of laughter and love. It was important for these two to incorporate Jewish traditions into their Hindu ceremony, including the breaking of the glass at the end of their ceremony.
Despite it being a long day, Sruti and Ethan had nothing but smiles on their faces the entire time. These two are goofy and heartfelt, and their entire wedding reflected that. Their wedding party mirrored that energy as well, goofing off during their photos together. It's no surprise that Sruti's favorite part of the day was during their ceremony when her and Ethan competed in a game to see who could fish a ring out of a vase of water first, best of three. She won, of course!
There was an incredible amount of detail and care put into each and every part of their day. They had a gorgeously styled reception, with such a glamorous feel in all of its purples and golds. Their day ended with all of their family and wedding party joining them on the dance floor during their first dance, which was the perfect way for this fun-loving couple to open up the dance floor.
Sruti and Ethan, thank you so much for sharing your day with us! We had a blast.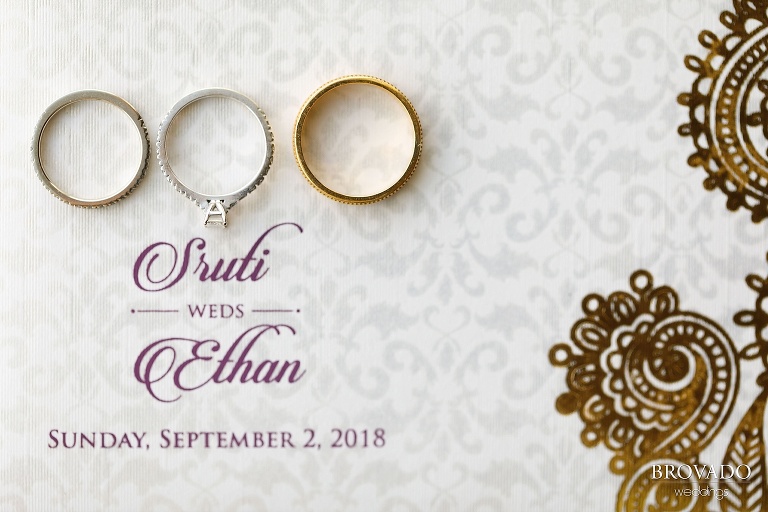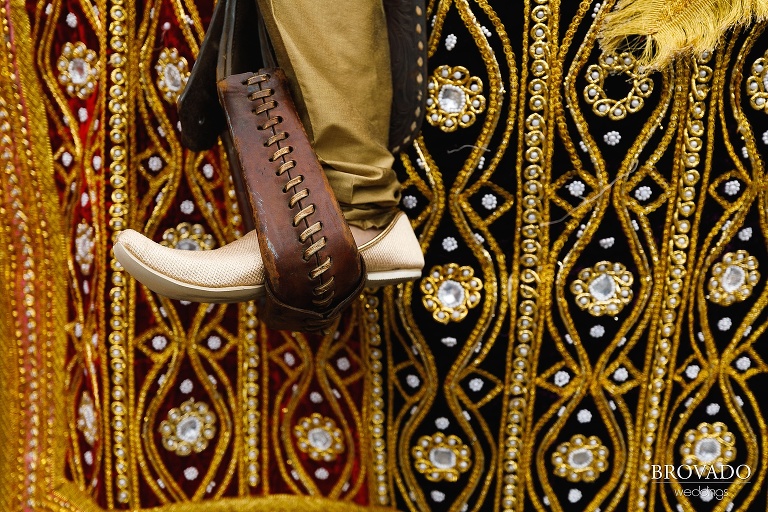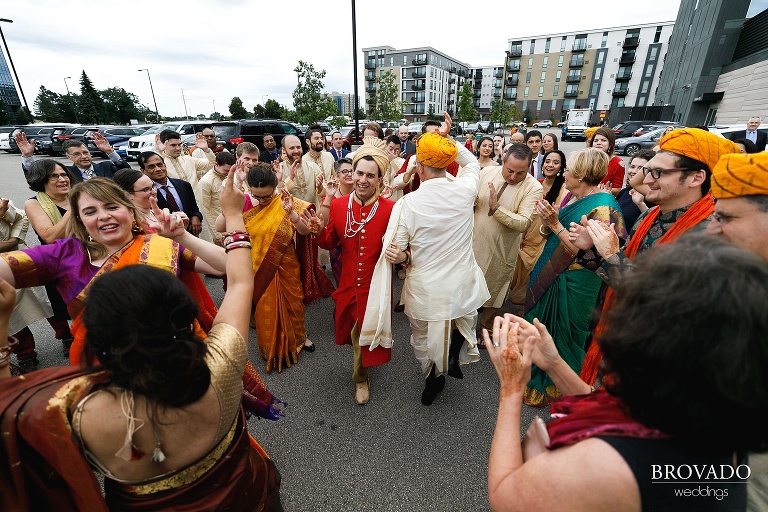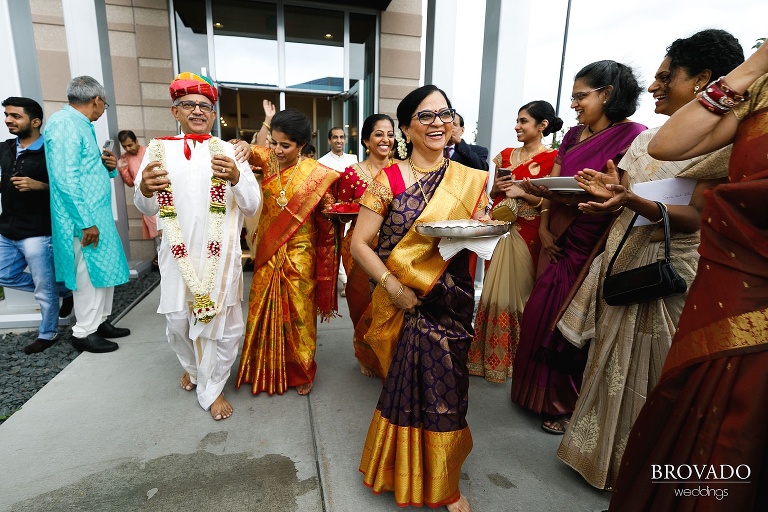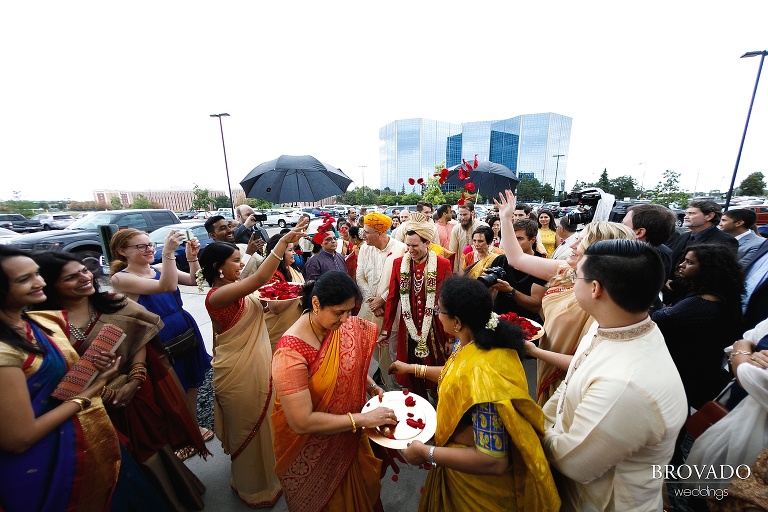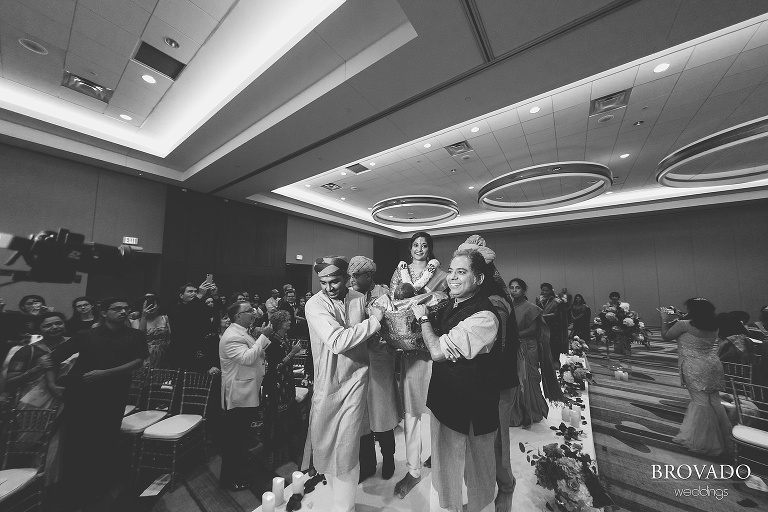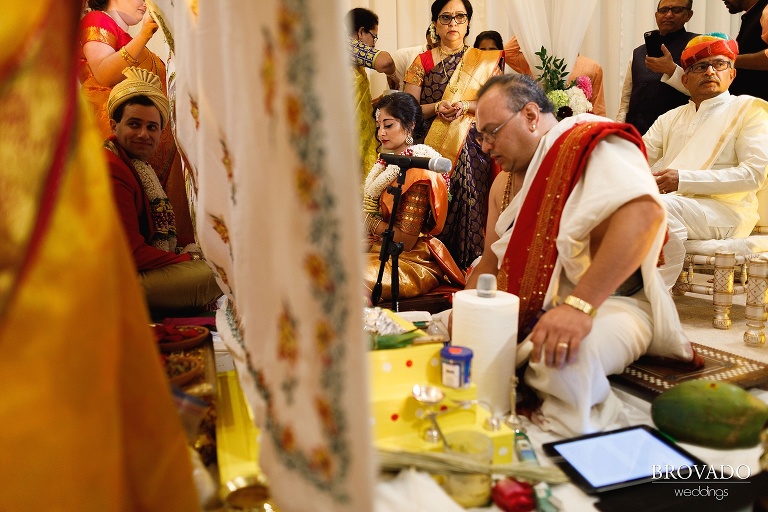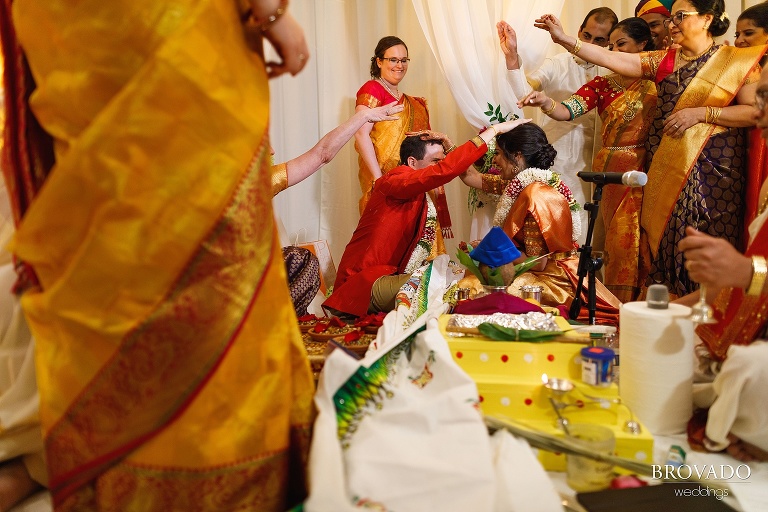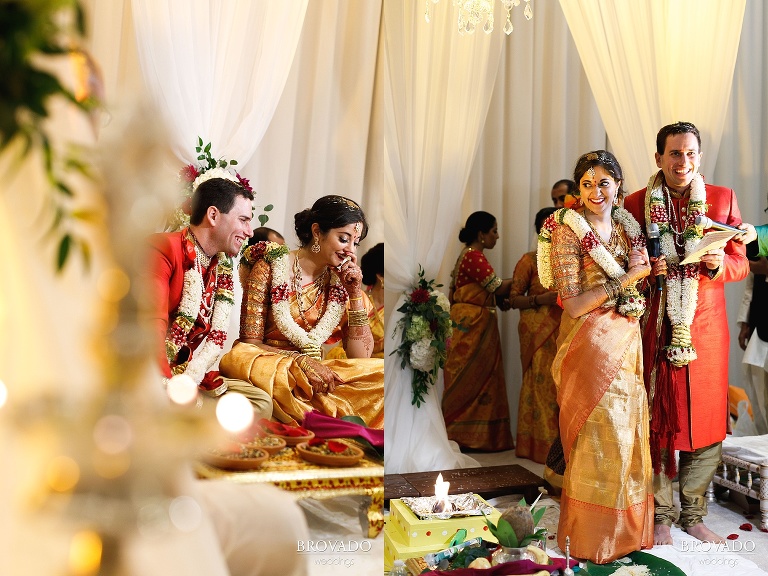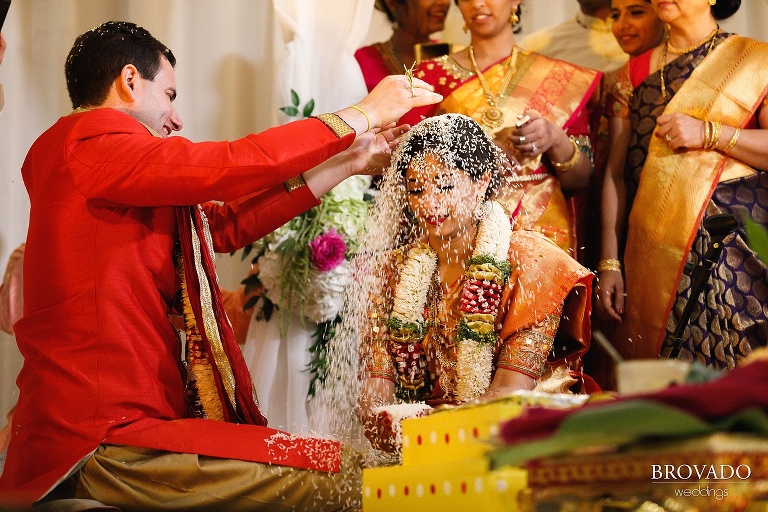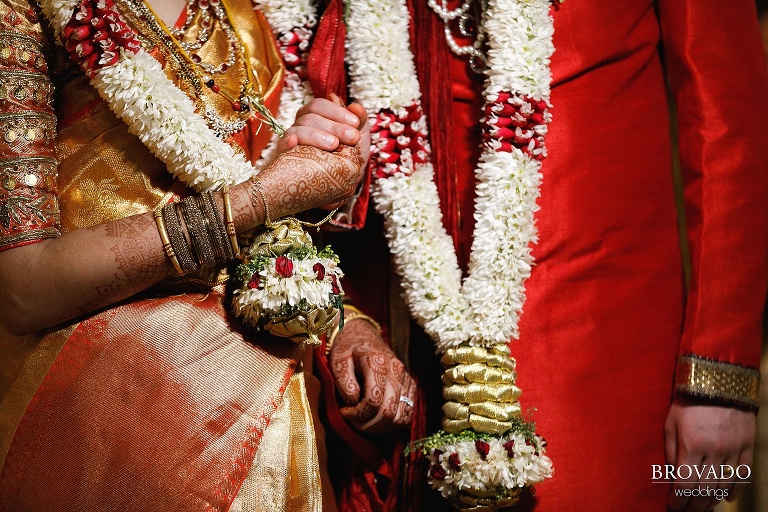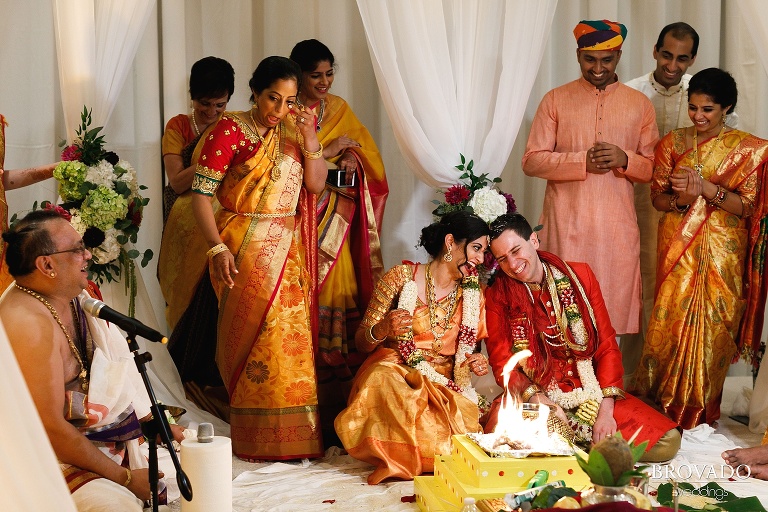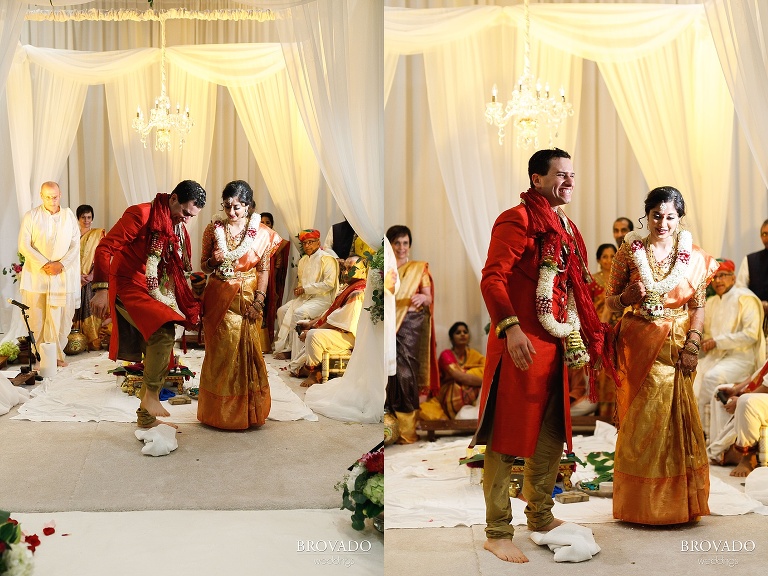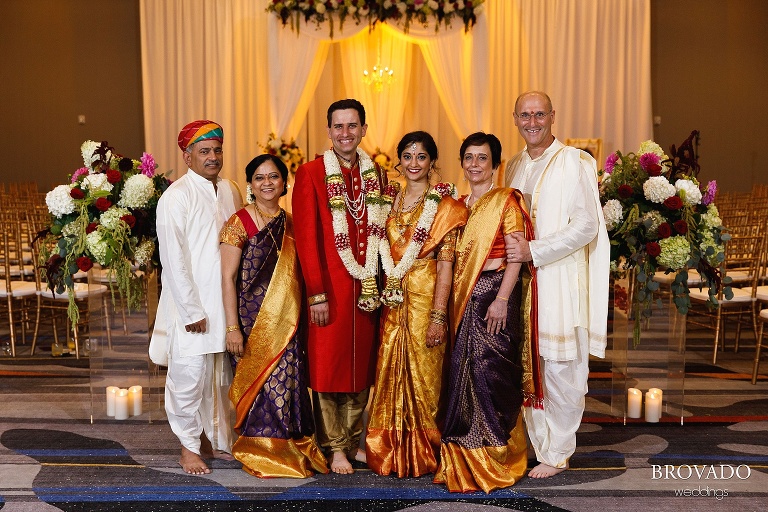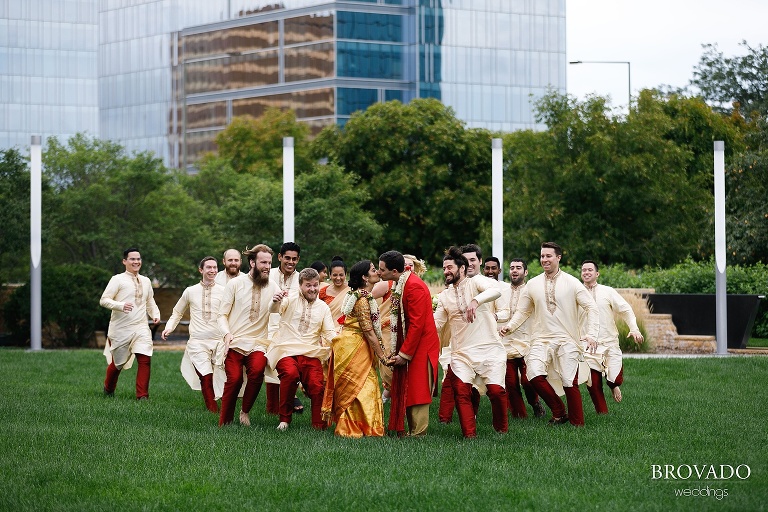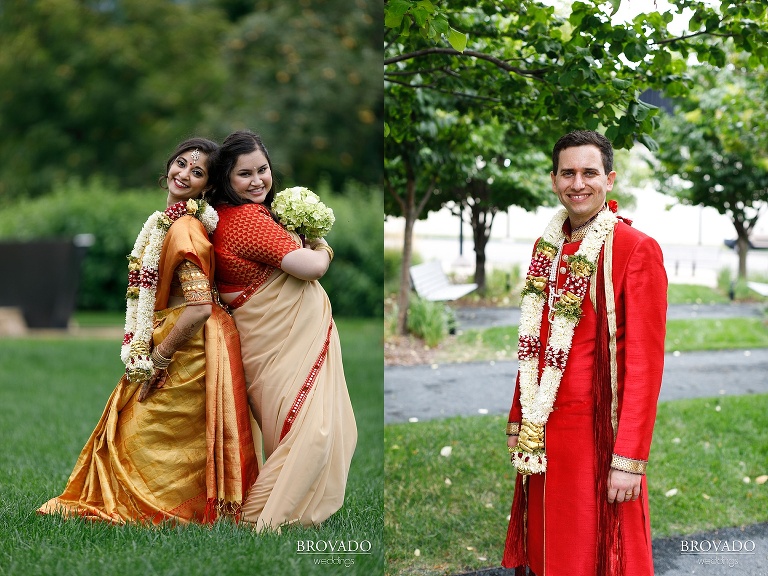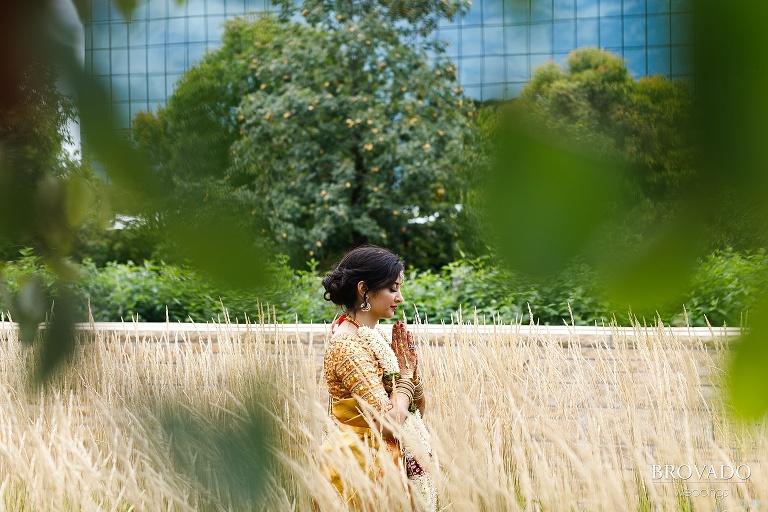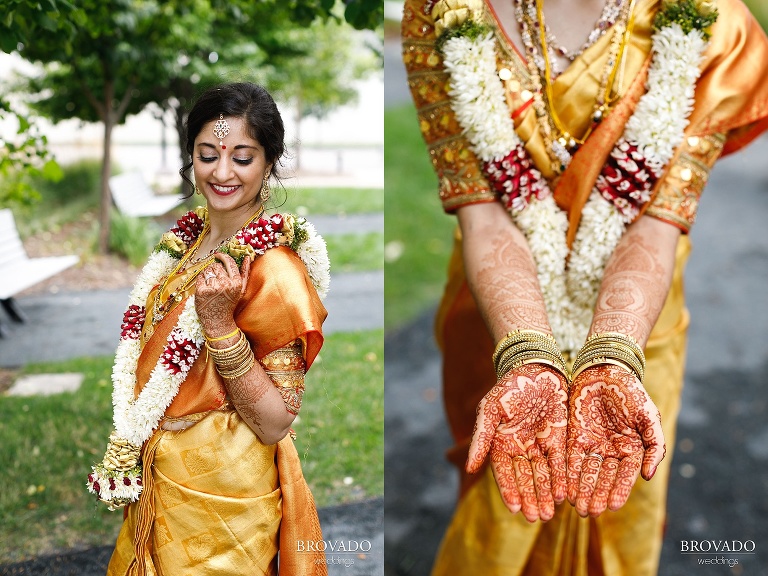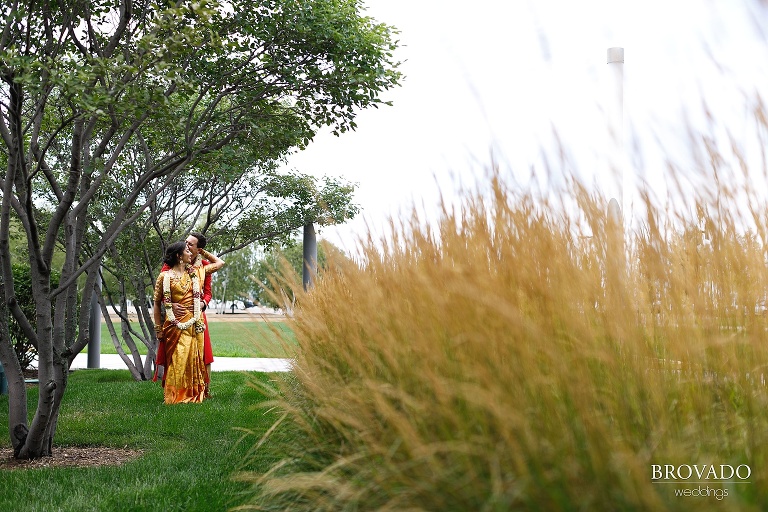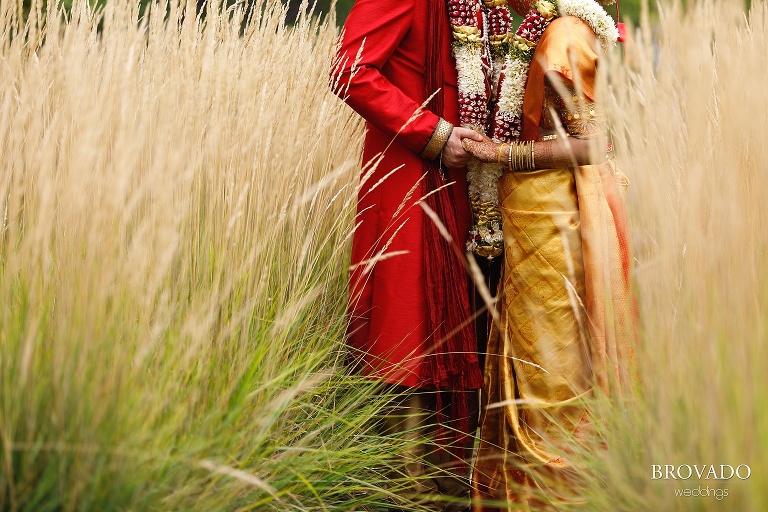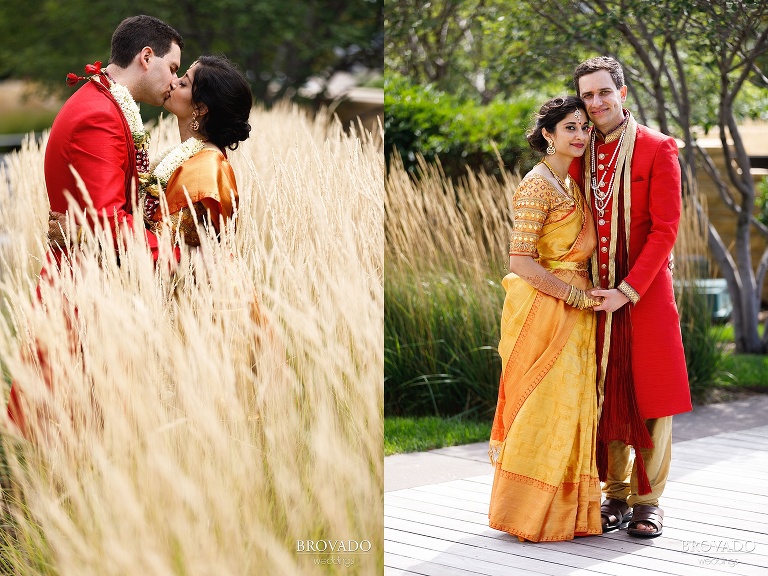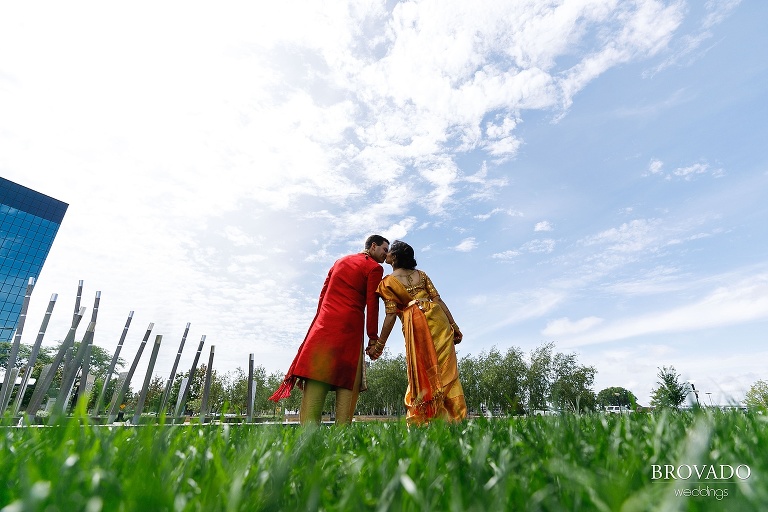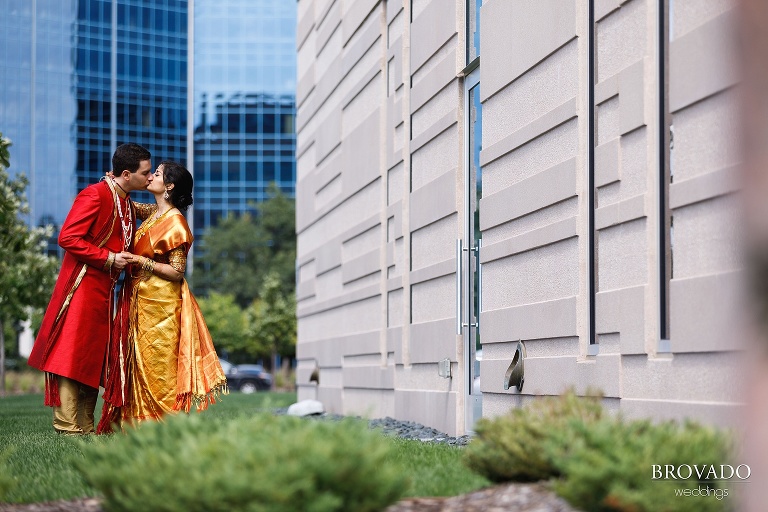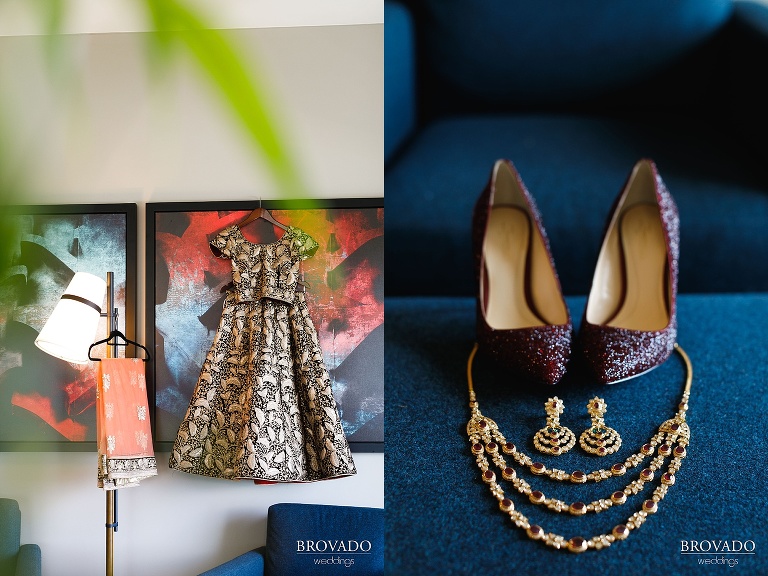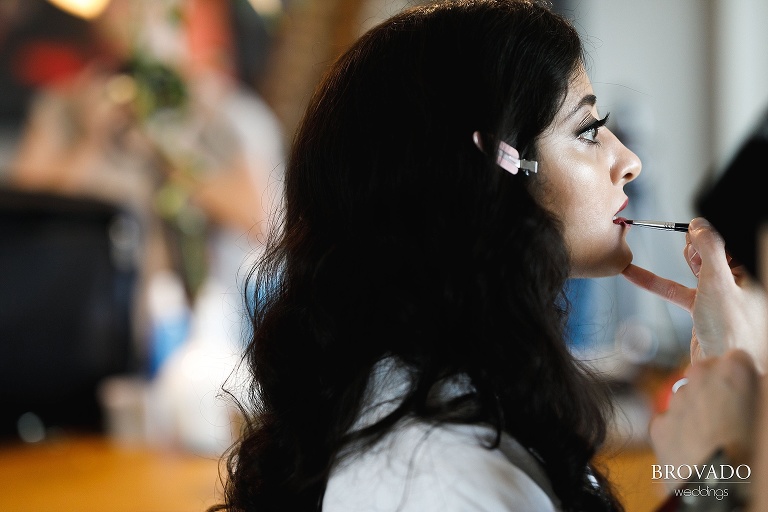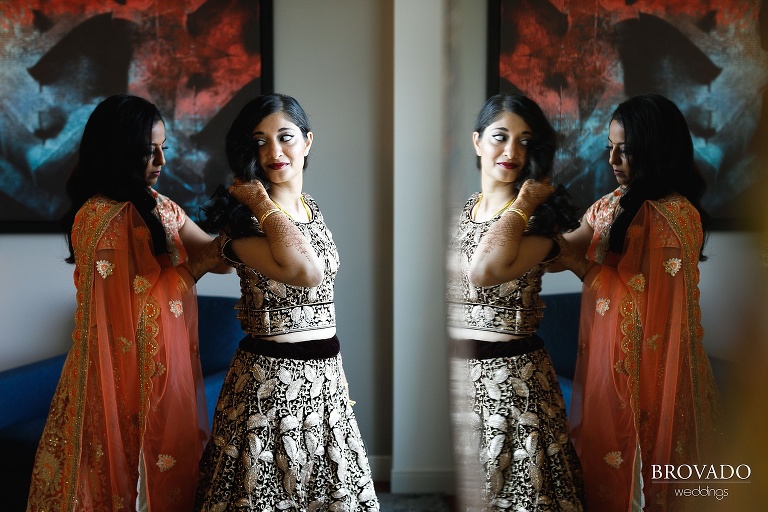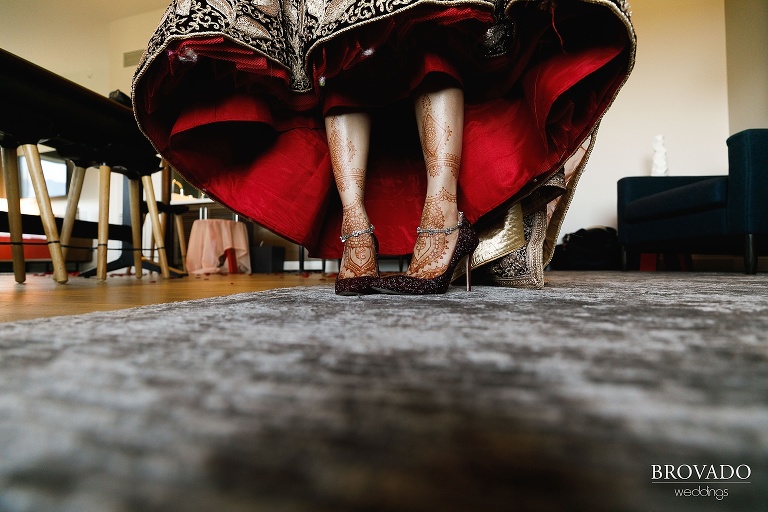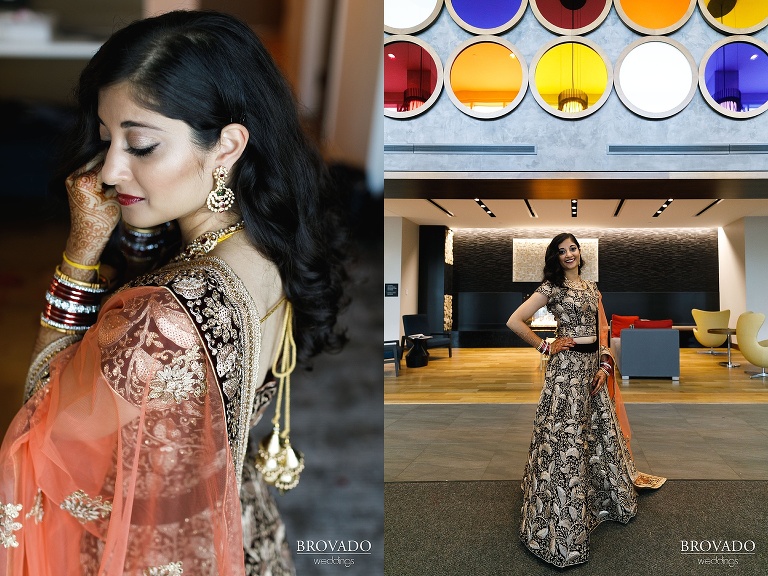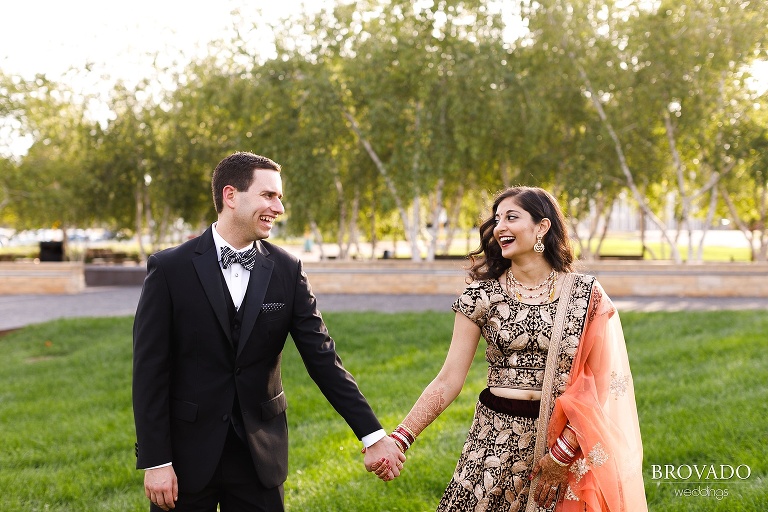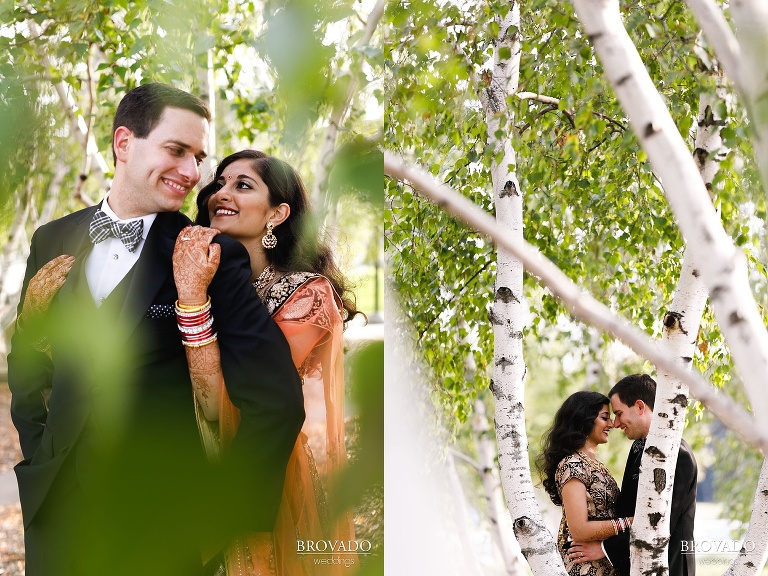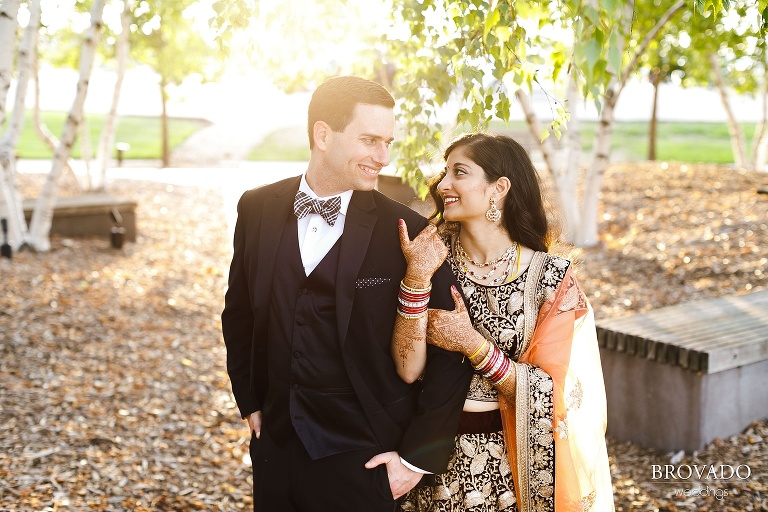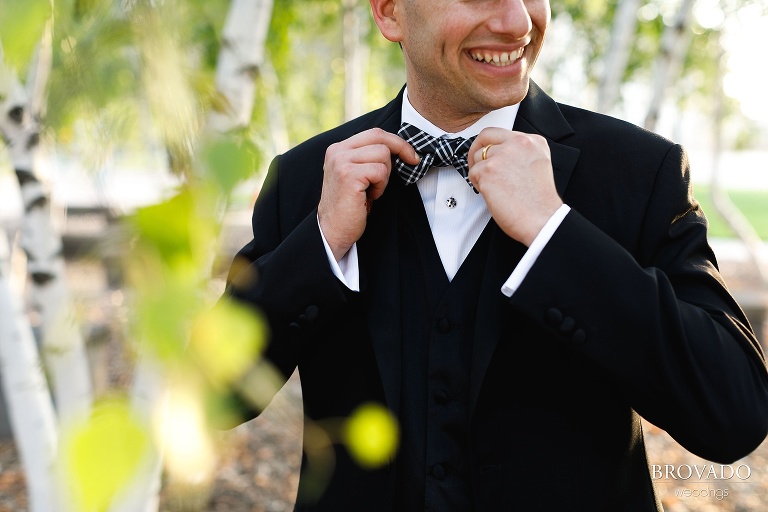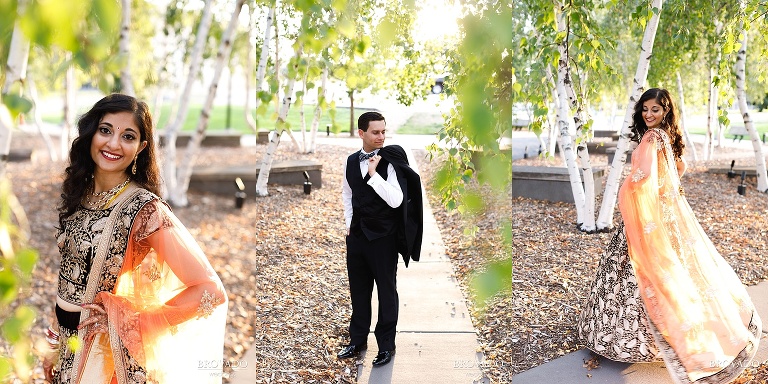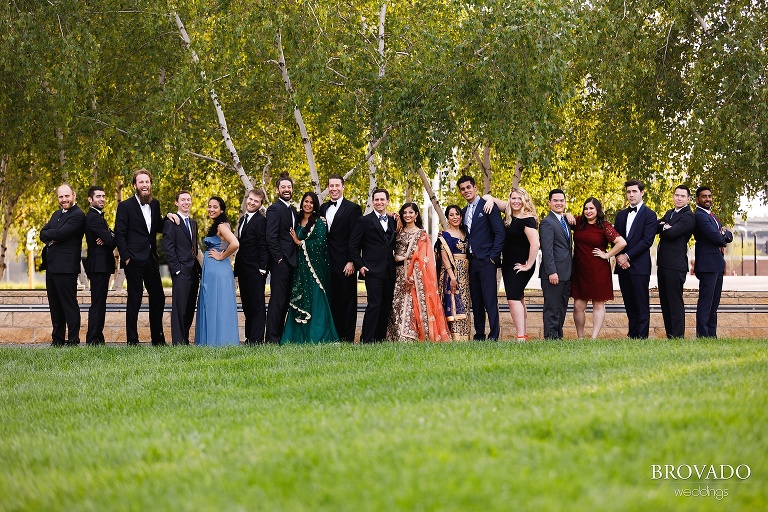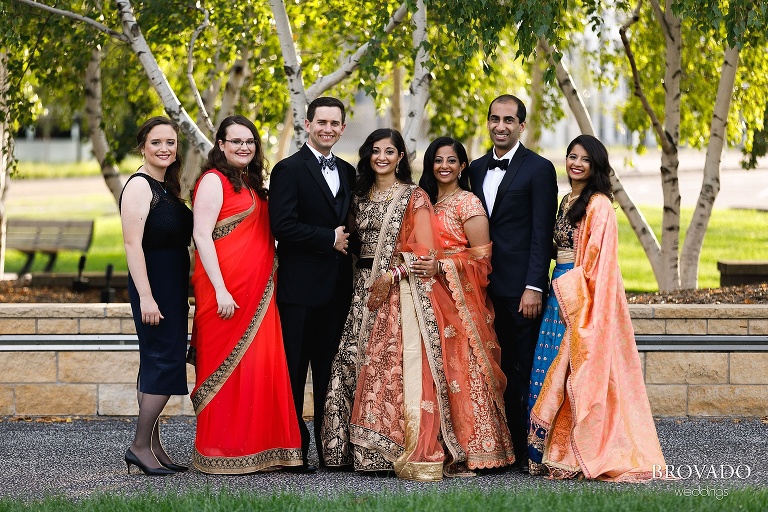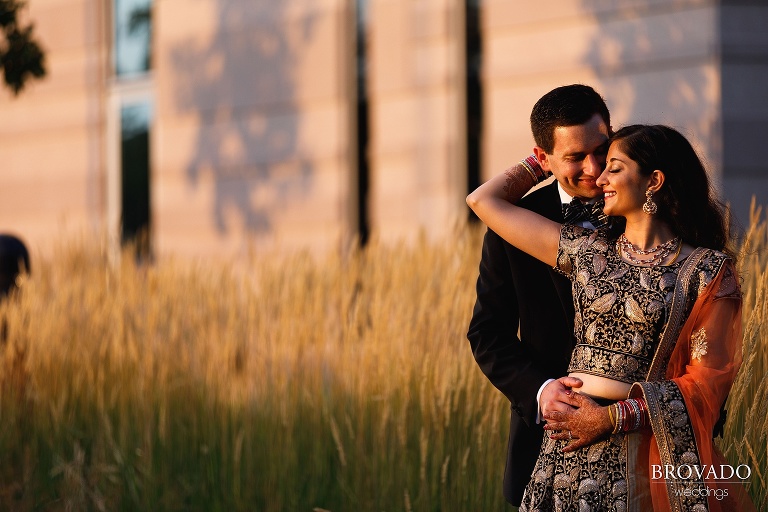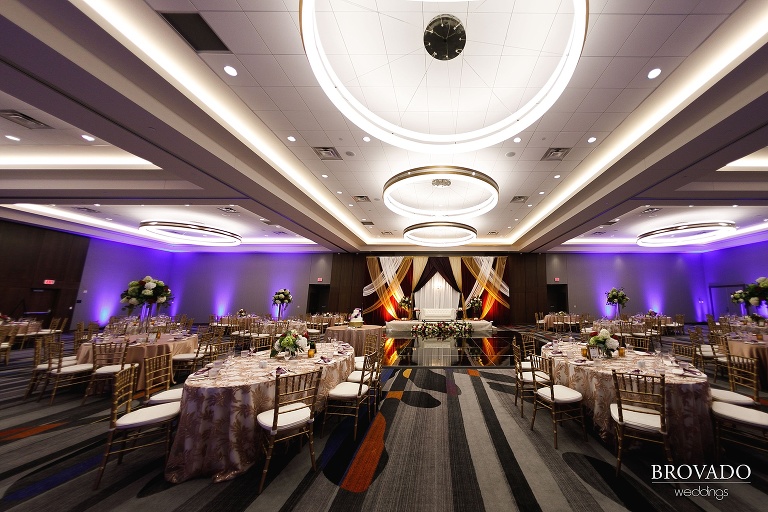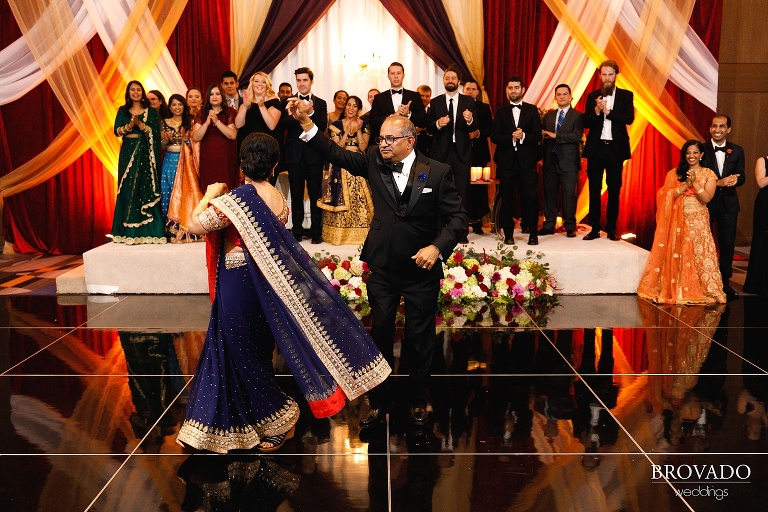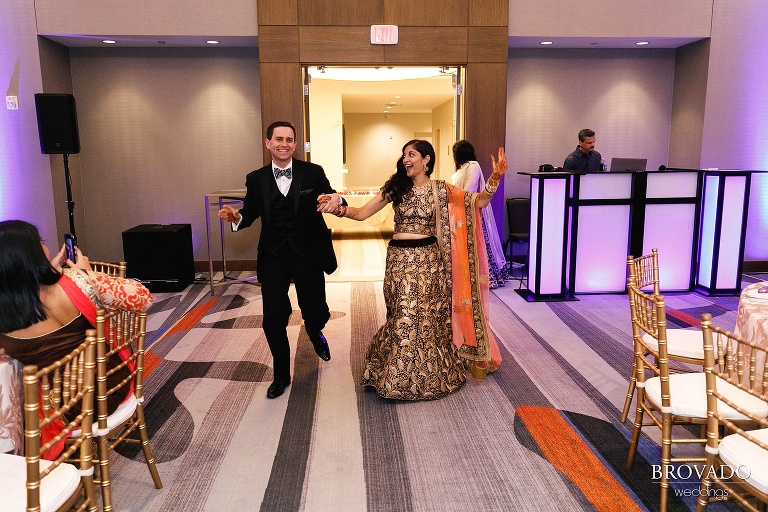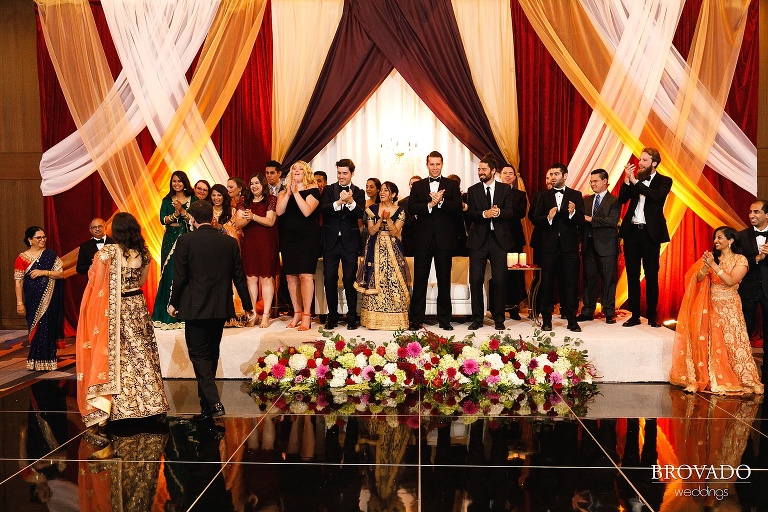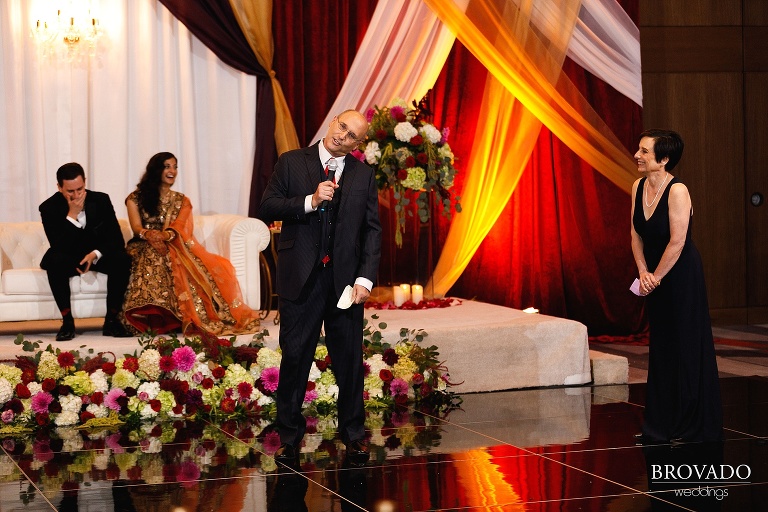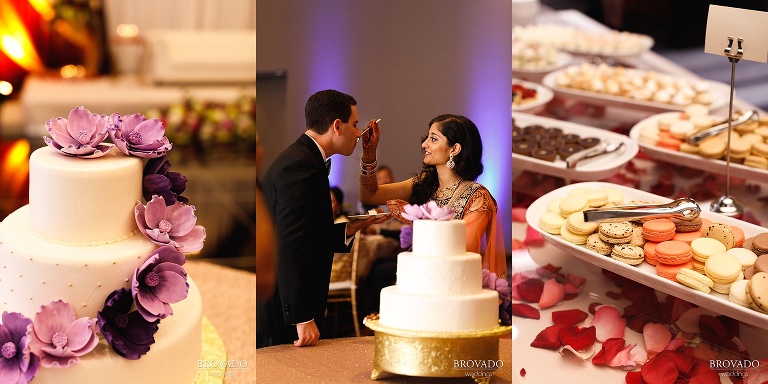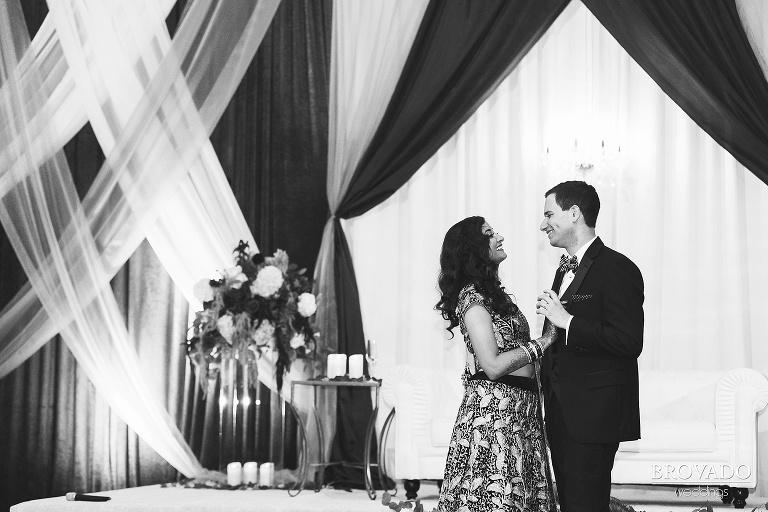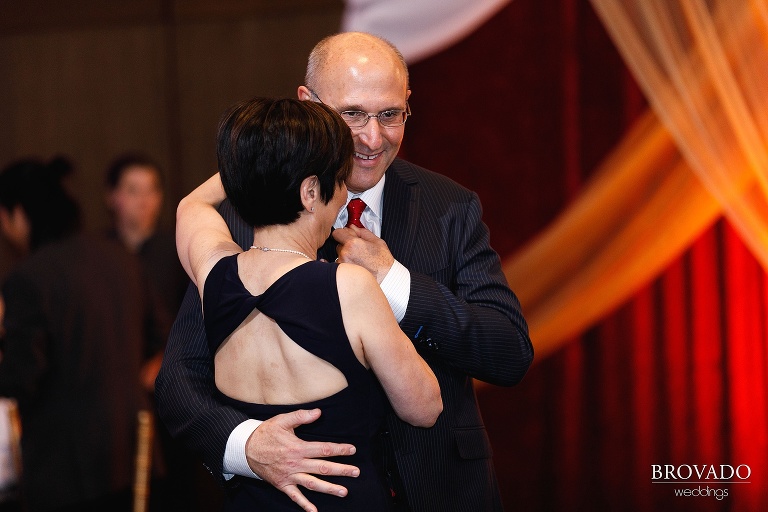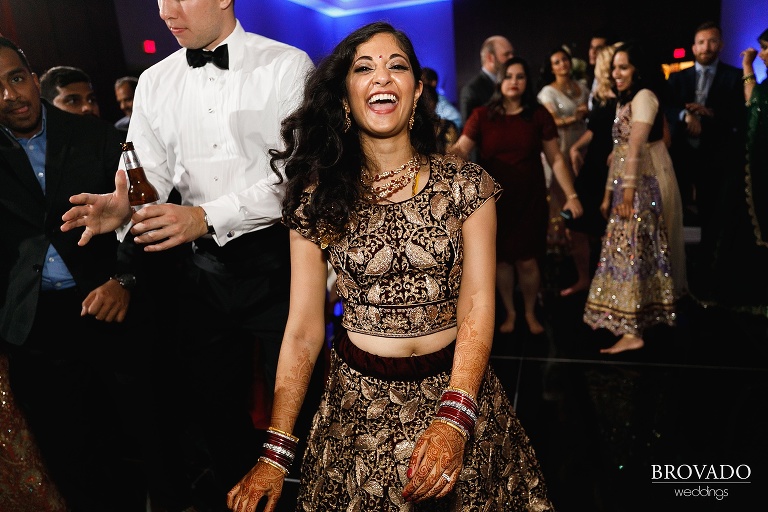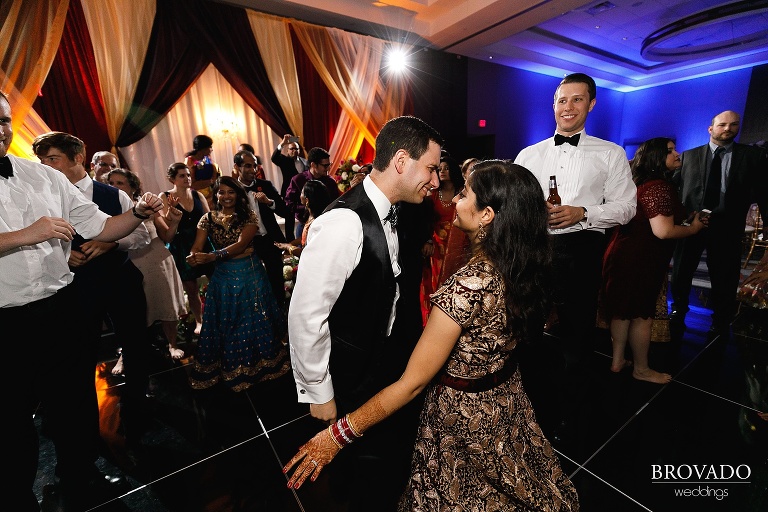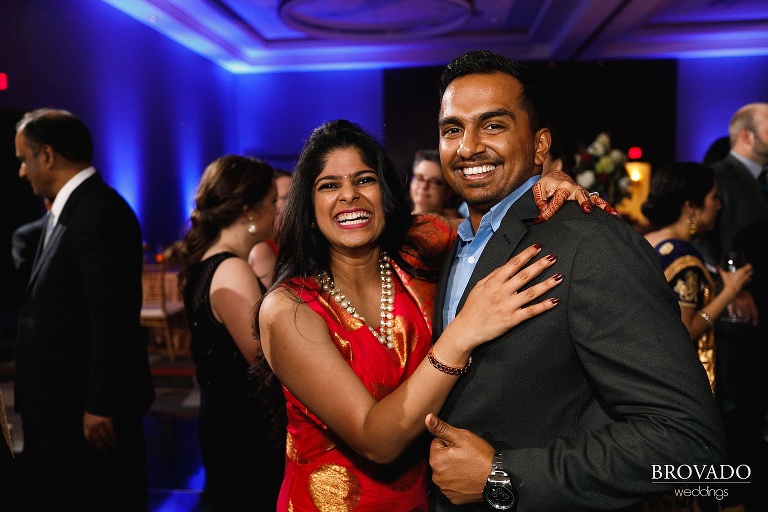 Wedding planner — Neelu Boddipalli
Ceremony venue — Hyatt Regency Bloomington — Bloomington, MN
Reception venue — Hyatt Regency Bloomington — Bloomington, MN
Videographer — Anil Kundeti from AV Digital Service LLC — Minneapolis, MN
Officiant — Murali Bhattar  — Maple Grove, MN
Hair stylist — Mariah Jere from WarPaint International — Minneapolis, MN
Makeup artist — Mariah Jere from WarPaint International — Minneapolis, MN
Caterer — India Palace — Roseville, MN
Cake designer — Queen of Cakes — Edina, MN
Decorator — Richfield Flowers — Eagan, MN
Florist — Richfield Flowers — Eagan, MN
Dress shop/designer — Tanishq — Banjara Hills, Hyderabad, India
Tuxedos — Mens Warehouse
Stationer — indianweddingcard.com
Chair/table/tent rentals — Linen Effects — Minneapolis, MN
Jeweler — Shree Jewelers —Banjara Hills, Hyderabad, India