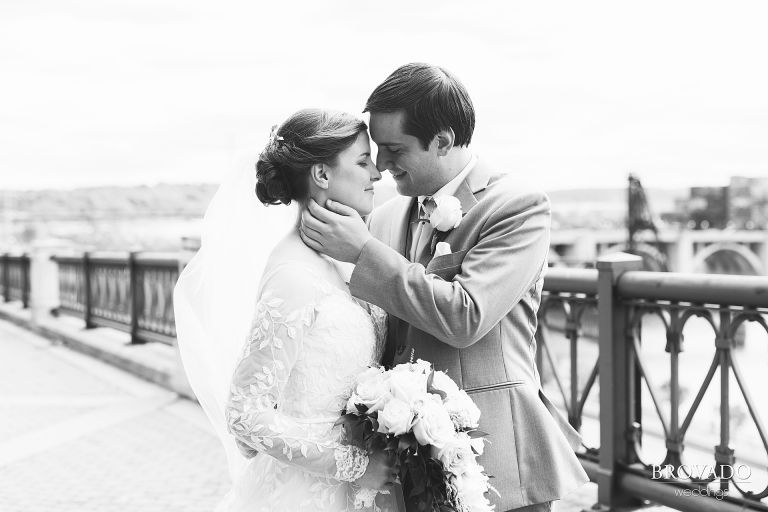 Kevin and Jeanette met while in the University of Minnesota marching band, as a trumpet player and color guard member, respectively. These two first bonded over their shared love of Harry Potter. Fast forward to Kevin proposing to Jeanette six years later in front of Hogwart's Castle in Orlando, FL. This initial point of connection was visible on their wedding day, with Harry Potter references popping up in their wedding accessories, reception decor, and photobooth props.
For their wedding day, we got to return to the InterContinental Hotel of St. Paul, which we love for its showstopping ballroom with floor-to-ceiling windows, access to pristine nearby parks, and views of the St. Paul skyline. The streets of St. Paul provide so many great photo spots, and we had the opportunity to explore the riverfront before their ceremony at Guardian Angels Church in Oakdale, MN.
Jeanette and Kevin's wedding day felt so in line with the interests and values of them, their friends, and their families. It's always special to witness a wedding where everyone there is so in sync. And we love a wedding where everyone ends up on the dance floor at the end of the night! Thanks so much for a blast of a wedding day.