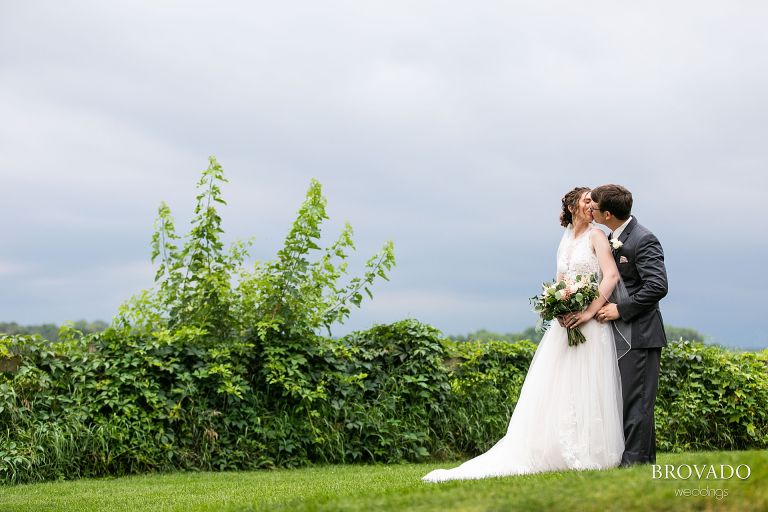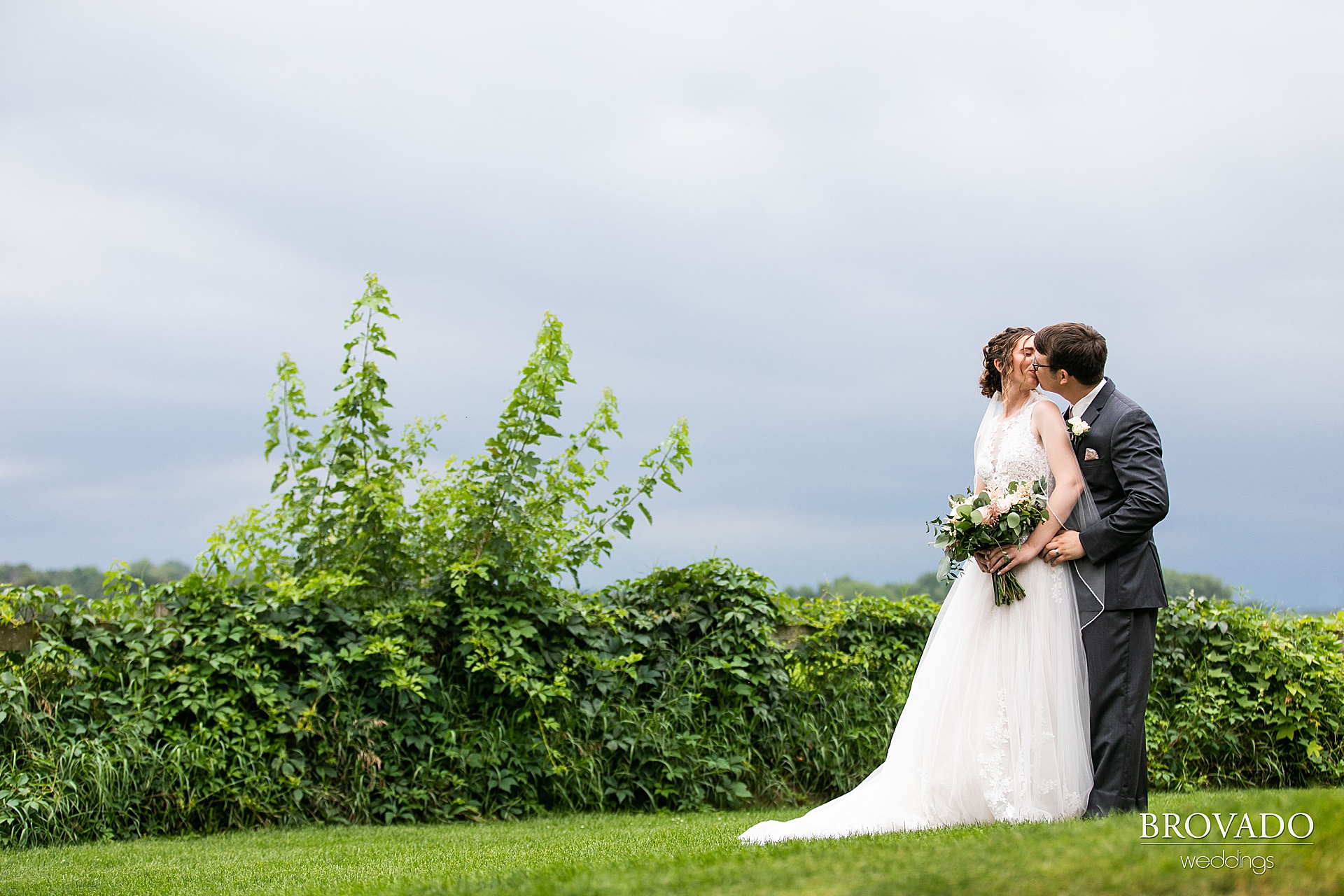 Despite being thrown the curveball of 2020, Heather and Daniel's wedding day was as smooth, beautiful and full of smiles. They had to modify their original wedding day plans, but were able to honor their initial June 20th date, tying the knot amongst a close circle of friends in Duluth before this larger celebration at Legacy Hill Farm.
Their whole day was bright and vibrant, mirroring the white barns and flowing fabric backdrops at the farm. I can't believe we've never made it out to Legacy Hill Farm before! This stunning venue provided a great outdoor option for both the ceremony and reception. It's hard to top the views in Heather and Daniel's gorgeous engagement photos throughout the hills of Idaho, but Legacy Hill's scenery certainly rivals them.
You could see lightning and the gorgeous power of a thunderstorm rolling in behind them while Heather and Daniel read their vows, and not 10 minutes after they said "I do," we were in a downpour. The storm gave the couple the chance to take a needed rest before their reception, which featured a breezy, busy dance floor, and a fun sparkler exit.
Heather and Daniel, congratulations! Thank you for being willing to roll with the punches and keep a smile on your face the entire time.