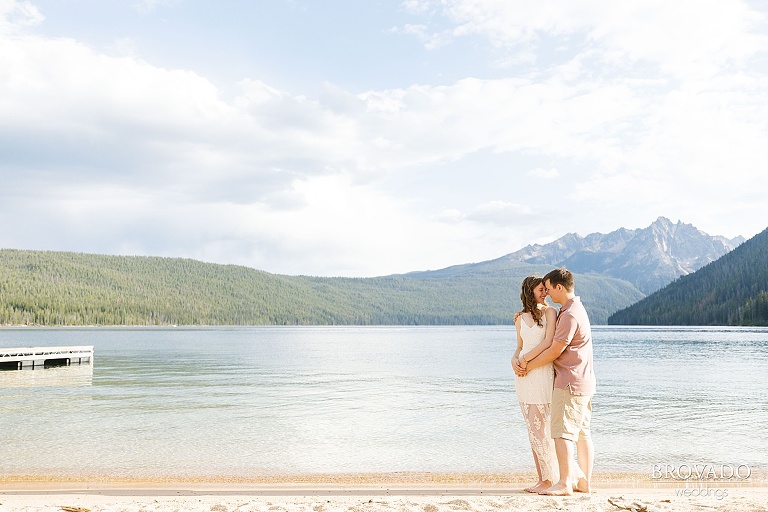 Heather and Daniel are no strangers to travel. They first met on a high school trip to Costa Rica, and have spent the majority of their four and a half year relationship long-distance. Daniel proposed at Point Beach State Forest on Lake Michigan, so it seems fitting that we took their engagement photos lakeside in Idaho.
To say that these two are adventurous is an understatement. Over the course of our two day engagement shoot, we wandered up mountains, along rivers, and even into a waterfall! We spent the first day on the shores of Redfish Lake with the Sawtooth Mountains in the background, and ended up along the Salmon River.  For the second day of our excursion, we started at evergreen-lined Stanley Lake and finished up our day with Heather and Daniel posing in the Perrine Coulee Falls. 
These photos are some of my absolute favorite, ever. Being able to spend a couple of days with these two lovebirds in stunning locations is the reason that I do wedding photography. Couples who are willing to get into a waterfall are exactly the type of people that I love to work with!
Heather and Daniel, thank you for bringing your adventurous, loving selves to your engagement session. I can not wait for more on your wedding day!