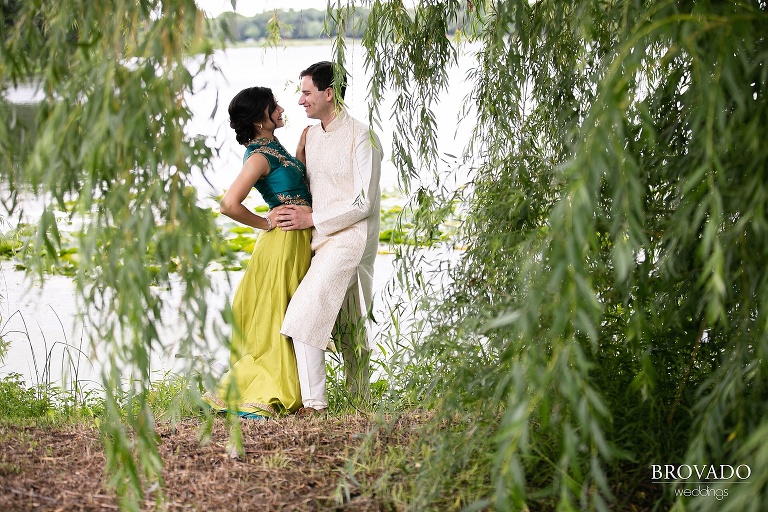 Ethan and Sruti are a fun-loving duo, so it only makes sense that they first met at a game night. However, what Ethan describes as "love at first sight," Sruti remembers as him spending the entire evening in a different room from her playing Settlers of Catan.
Despite their perhaps less-than-romantic first meeting, Ethan planned out an elaborate scavenger hunt when proposing to Sruti. After a "cancelled" date, Sruti followed a series of clues that included several pit stops with snacks and gifts before she found her soon-to-be fiancé stationed at a lighthouse over the ocean.  Sruti had a feeling that she was being proposed to, and once Ethan was on one knee she blurted out "YES!" before he finished getting the question out.
These two are incredibly passionate about each other and about their work. Both working in the medical field, they are deeply invested in providing care for HIV-positive individuals and undocumented persons, as well as international health care.
Sruti and Ethan, we are so in awe of you two as individuals and a pair! Your wedding day can't come soon enough.