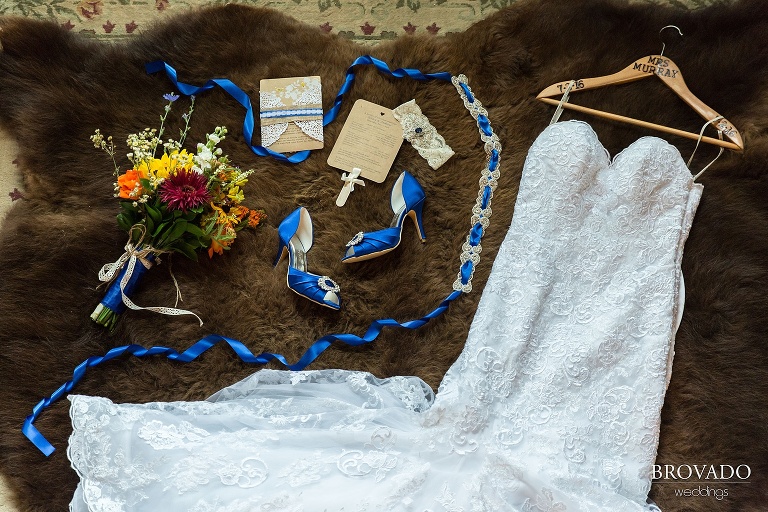 Becoming a doctor involves a lot of traveling and residency visits. It was during one of these visits that Ashley and Andrew's paths crossed in one fateful city in Wisconsin. They were both paired with the same current resident to show them around the program and transport them to the pre residency dinner. Ashley arrived to the pre residency dinner in a beautiful cocktail dress, and Andrew's eyes fixated on her as she walked in. They were the first two to show up, so naturally, they sparked up a conversation.
That night ended and they both needed some sleep before their big interviews the next morning. That next day was filled with interview after interview but by the end of the day, they both felt pretty confident. Andrew had noticed that Ashley was about to leave for the airport, so he casually asked if she would mind giving him a ride as well. Their shared four hour layover went by very fast in each others company, and they started having deeper, more in-depth conversations about their dreams,  fears,  aspirations, and plans for the future. As their time was sadly coming to a close,  Andrew slyly asked for Ashley's number so they could stay in touch.
For the next four months, day and night, text messages were exchanged between the pair. Neither Ashley nor Andrew had discussed their favorite programs for residency, but they seemed to match in the same region. Ashley went to look at apartments the same weekend Andrew graduated and she asked if she could stay with him and his family for the weekend; he of course said yes! She met his family and friends for dinner after his graduation, and was so nervous to see what it would be like after all these months. But right when she walked into the restaurant, he hugged her, and in that moment, they both knew. Shortly there after, they had their first date, and on Saturday July 2nd 2016 they said I do under an assemblage of colorful umbrellas!
Ashley & Andrew's wedding was held at Ashley's family farm- The Holland Family Farm in Chariton, Iowa. It was such an amazing moment when Ashley's father got to take her down the aisle in his tractor. Growing up on her families farm as an only child was very special to Ashley because she was able to spend a lot of time with her father. Even though it rained throughout their wedding day, we were still able to create some breathtaking shots with the couple and their bridal party under umbrella's. The rain and mud didn't phase Ashley or Andrew one bit, the couple didn't care if they were getting dirty in the name of awesome photography, they just wanted to be together and have fun. They snuck kisses every moment they could throughout the day and you can tell by their images that all they wanted was to be together in each others arms for the rest of their lives!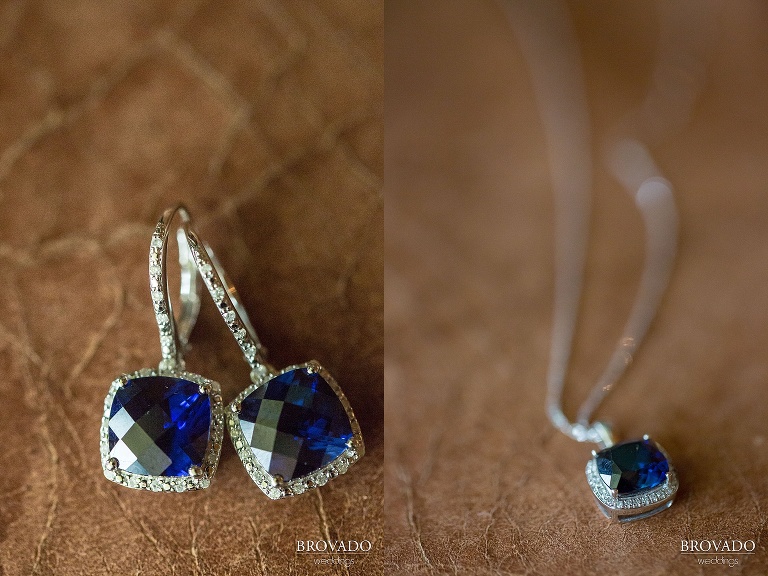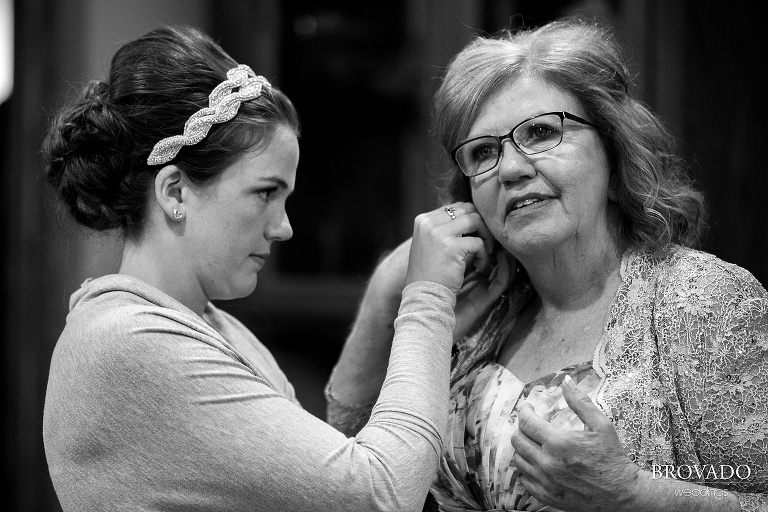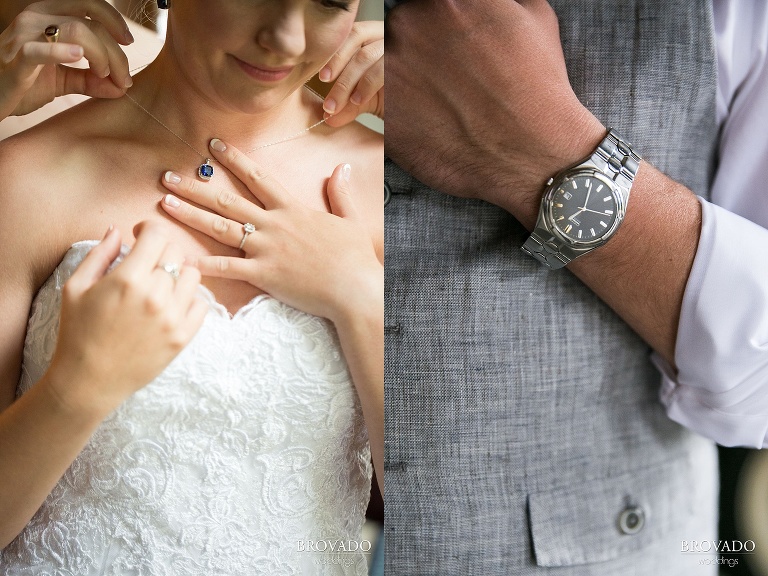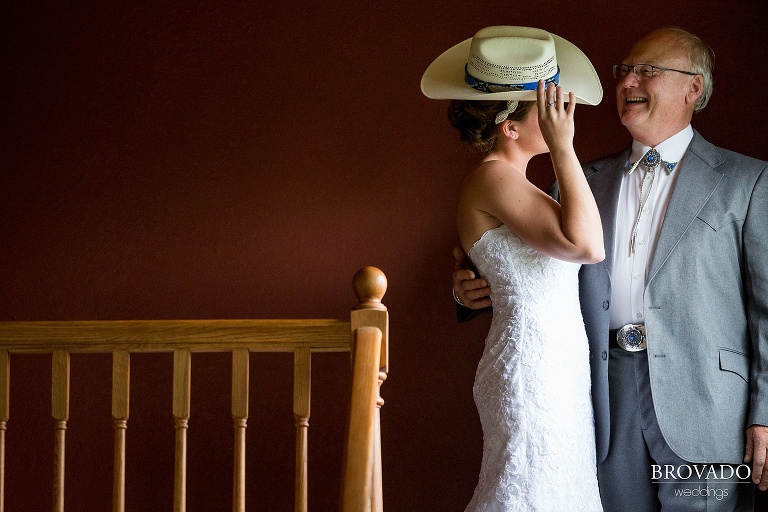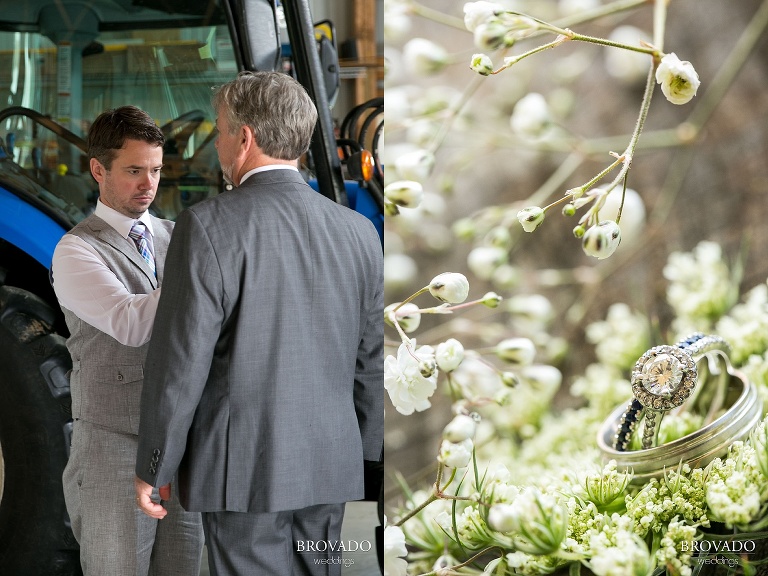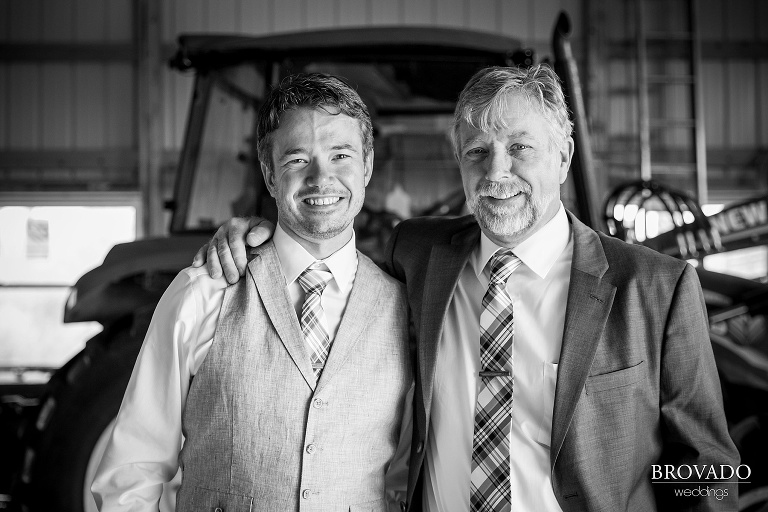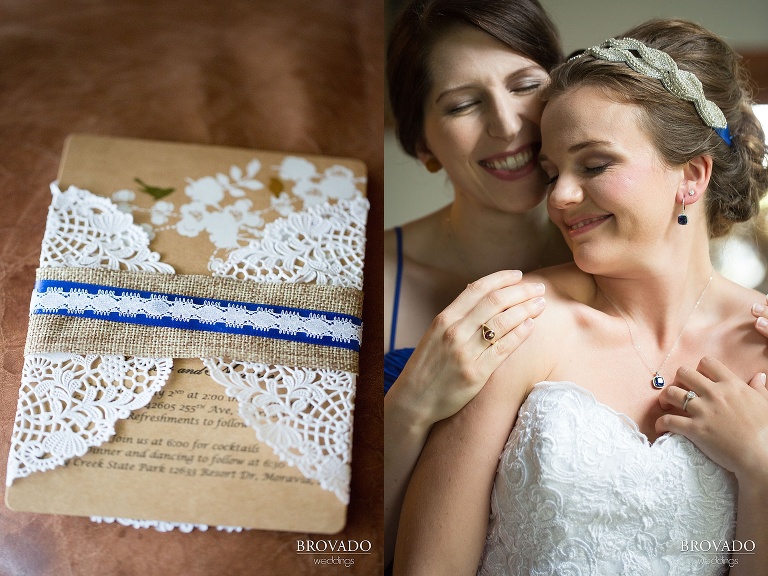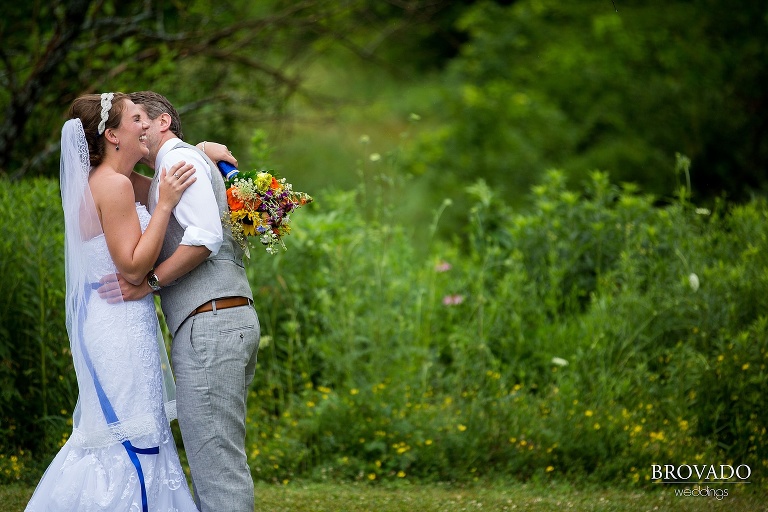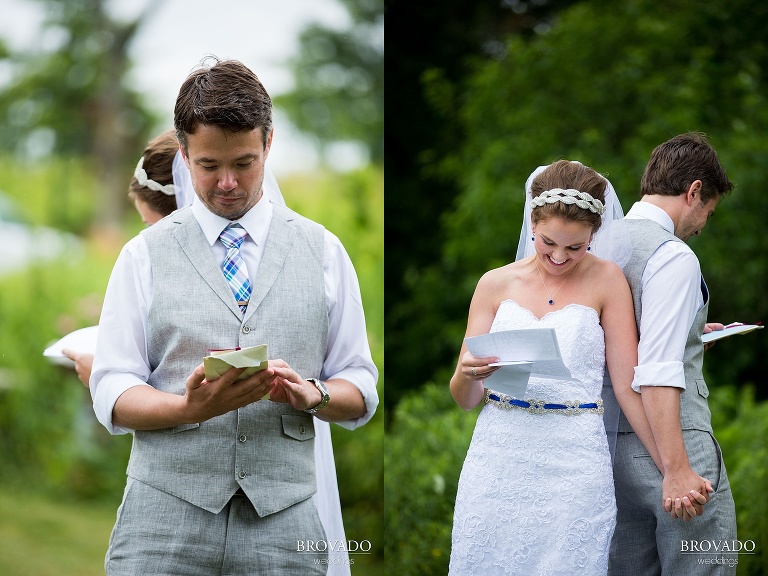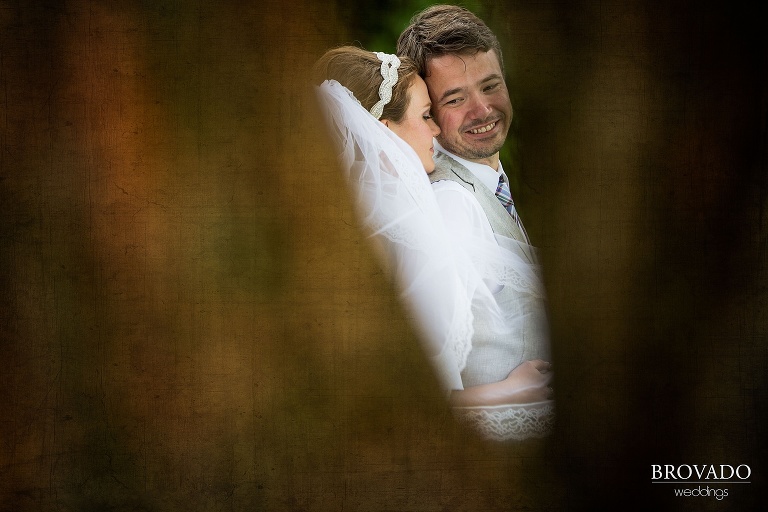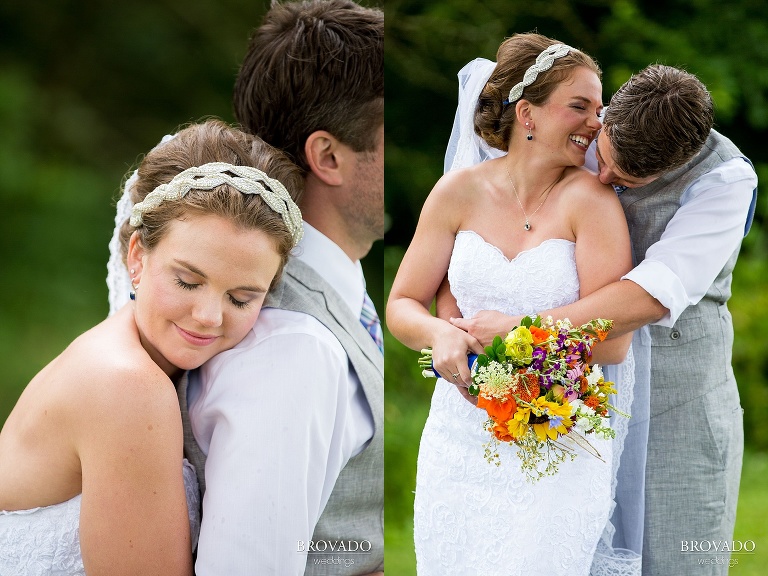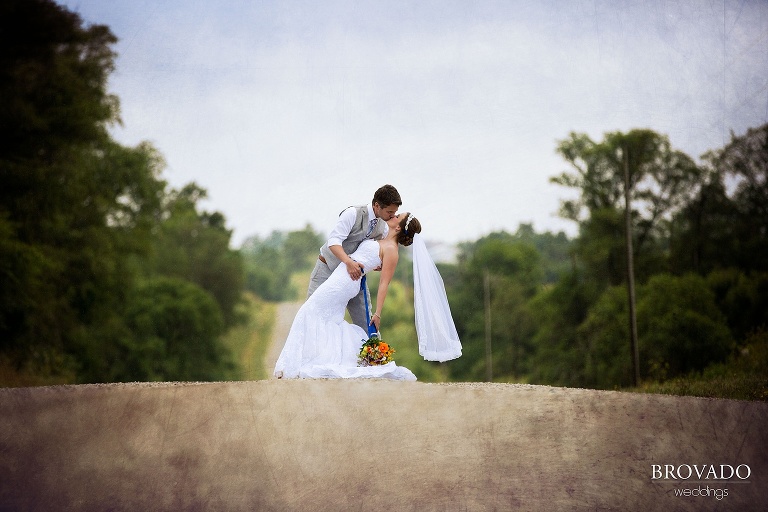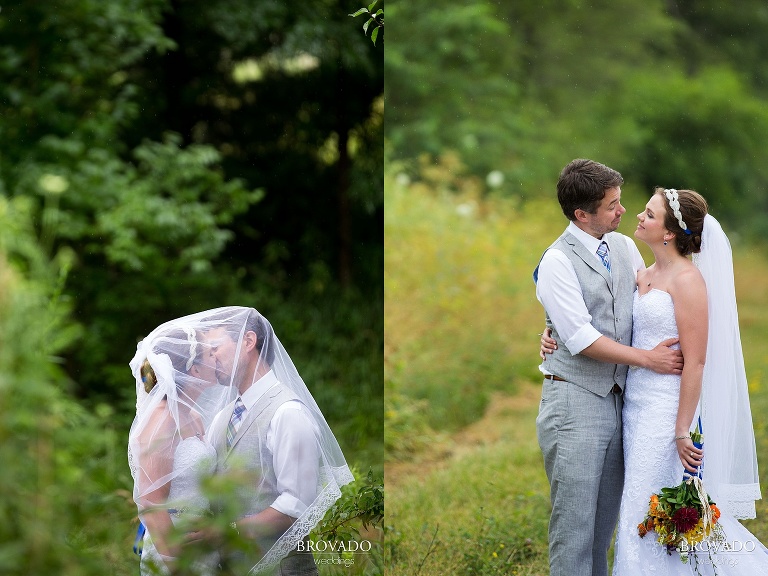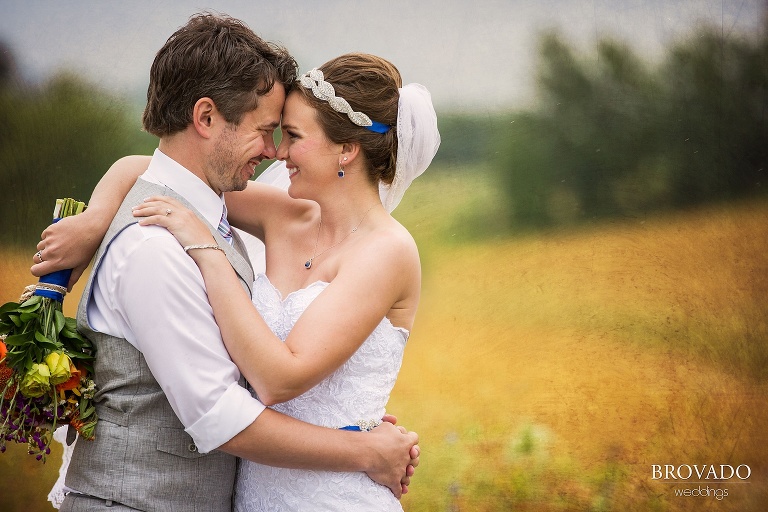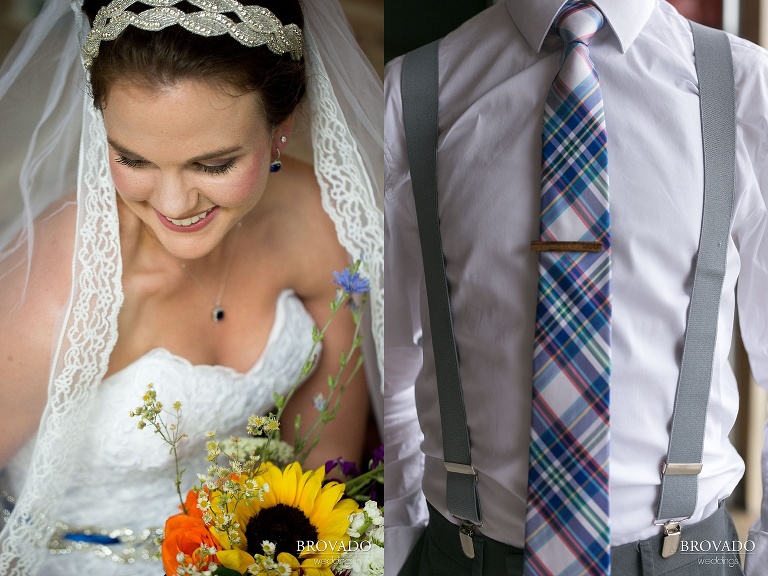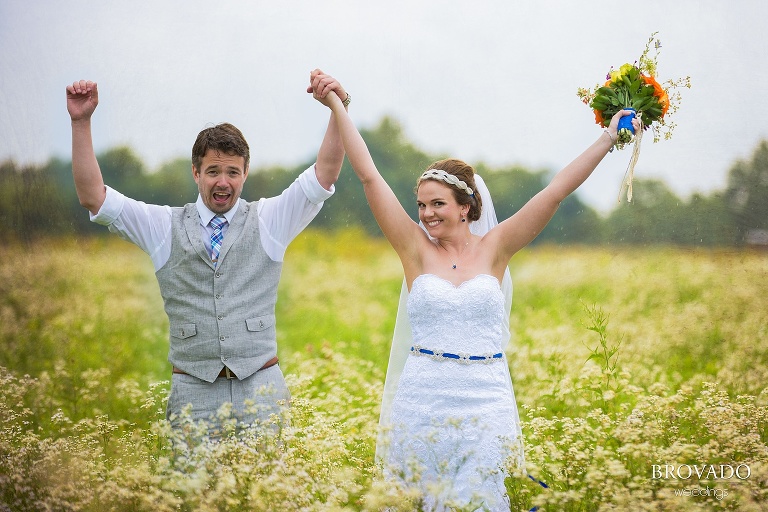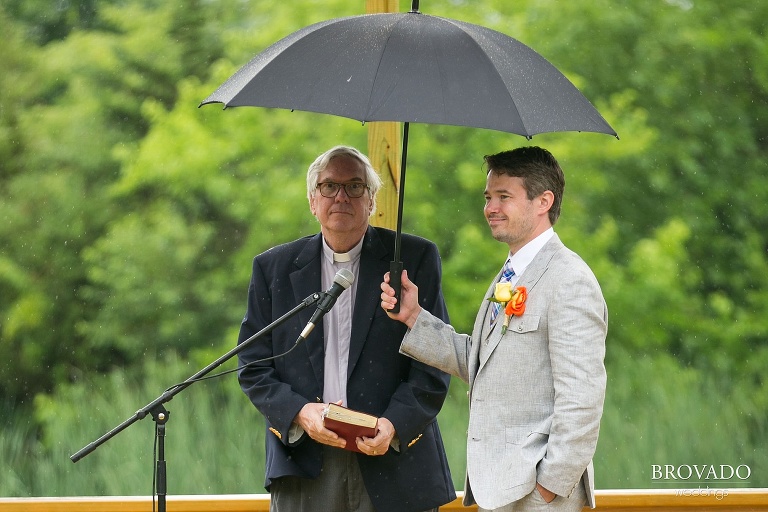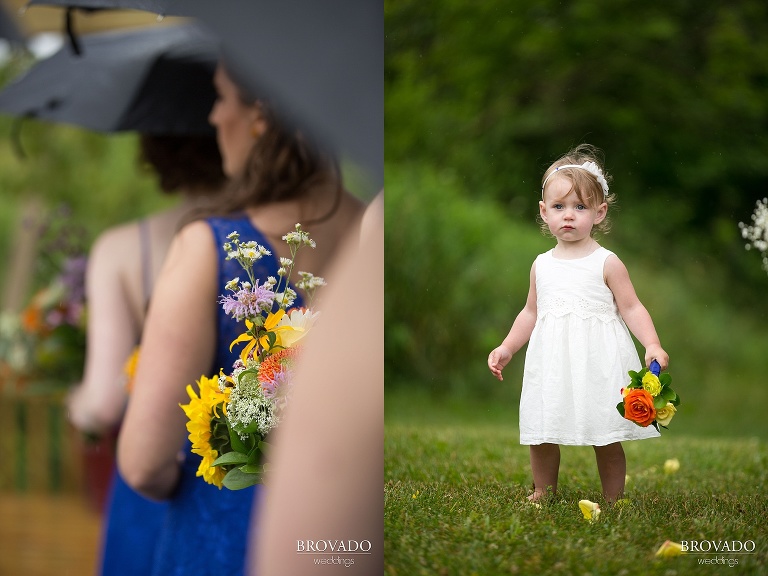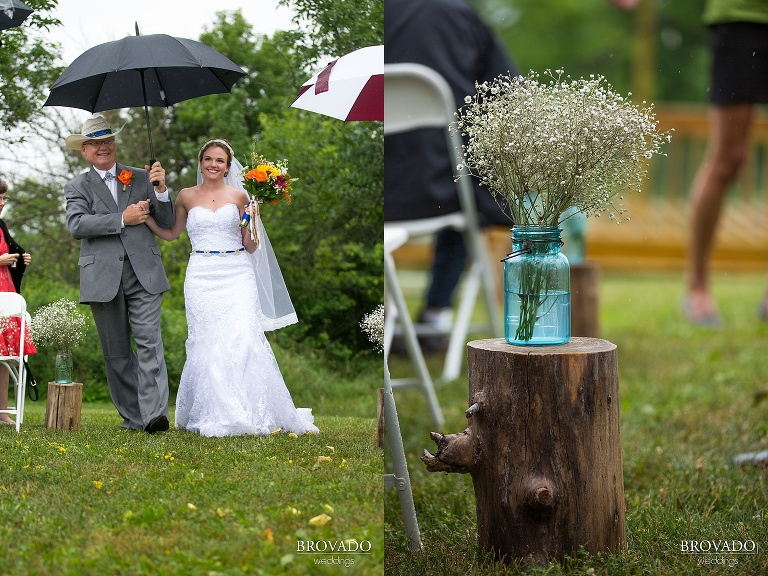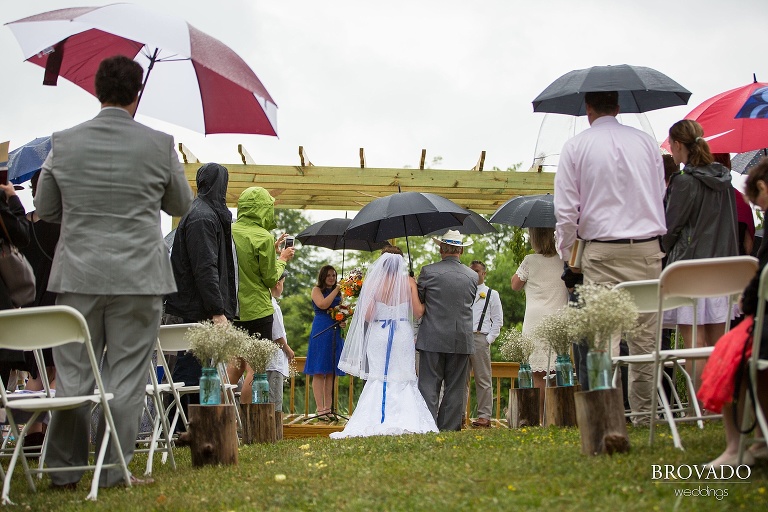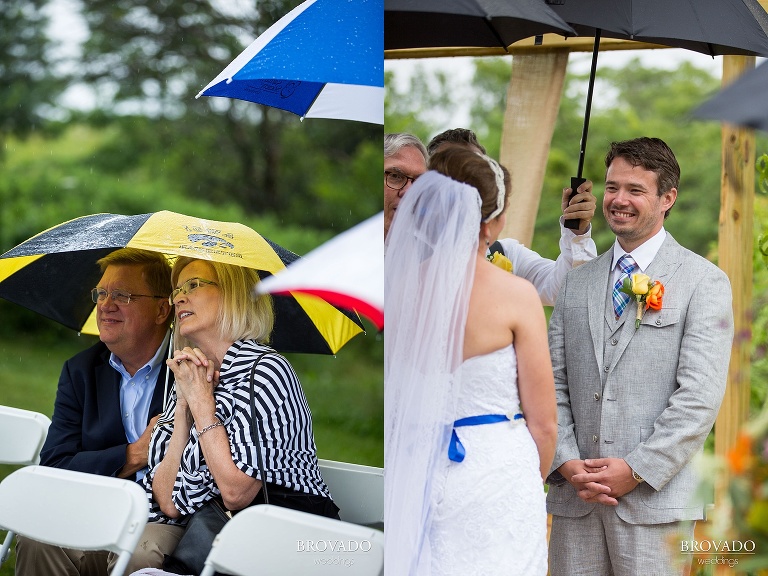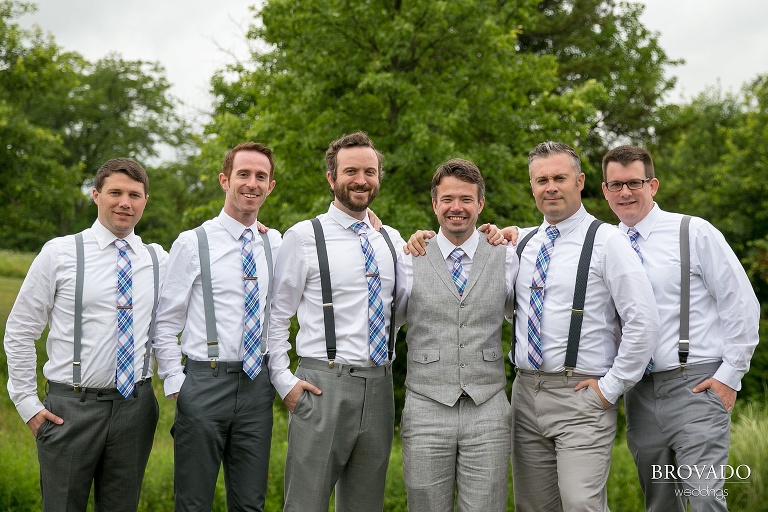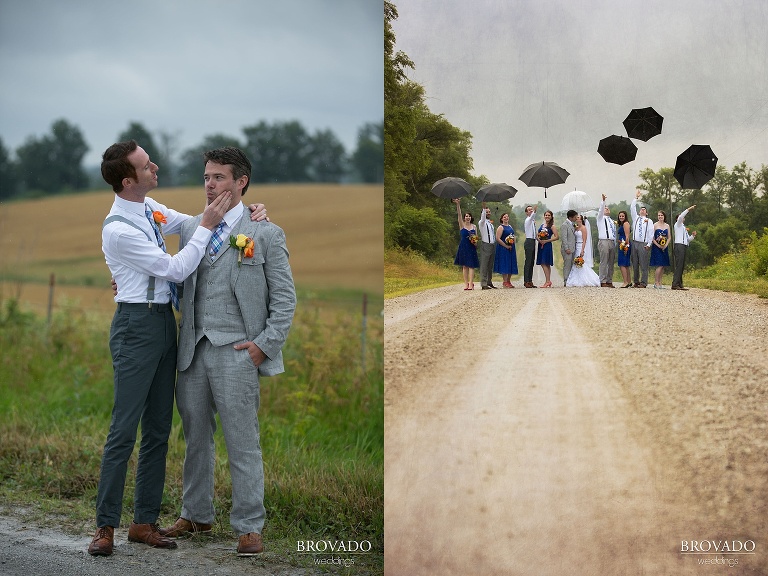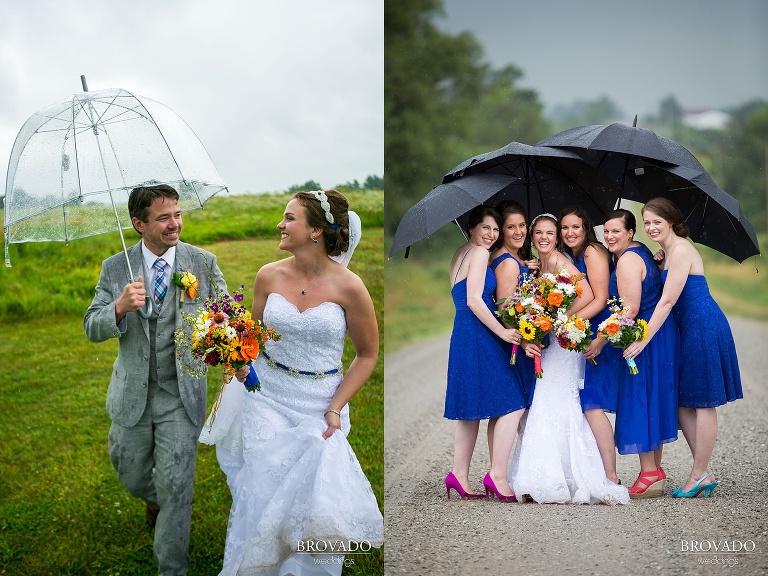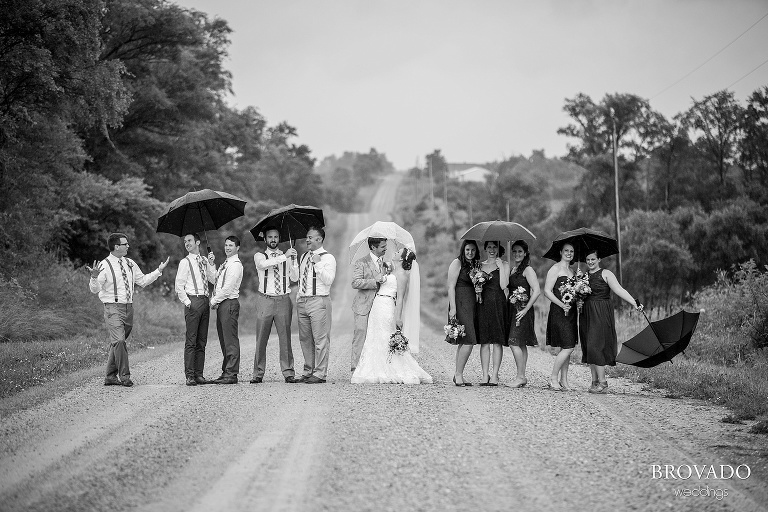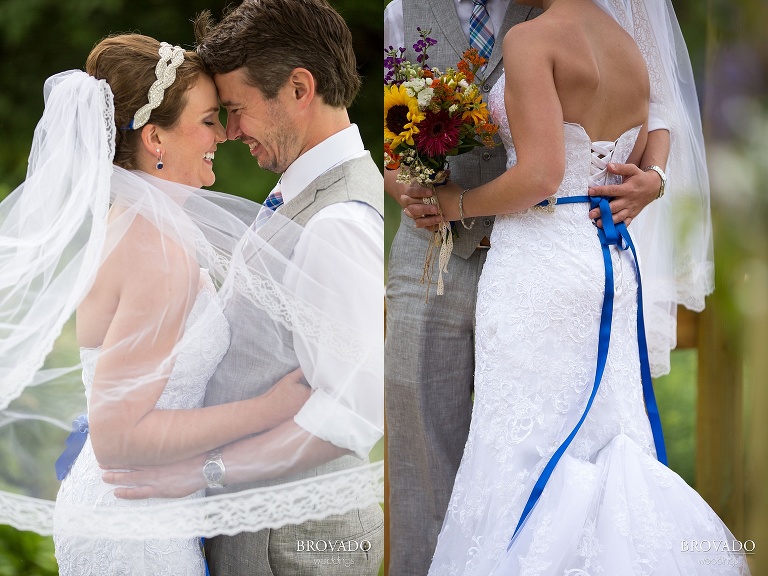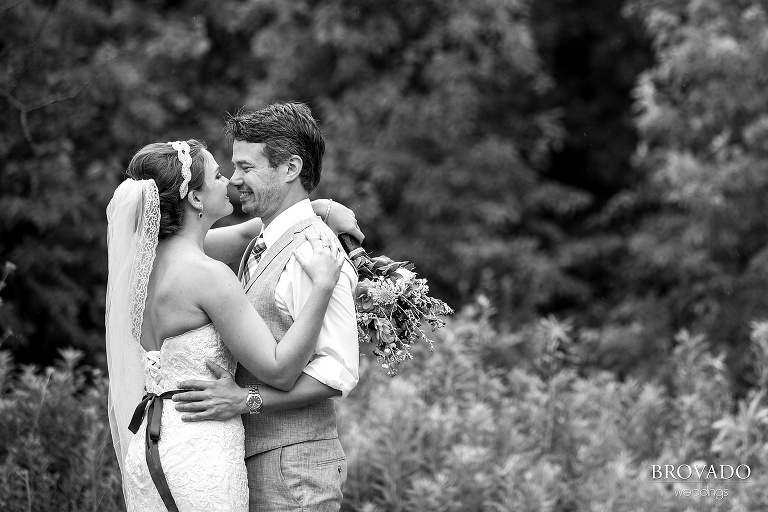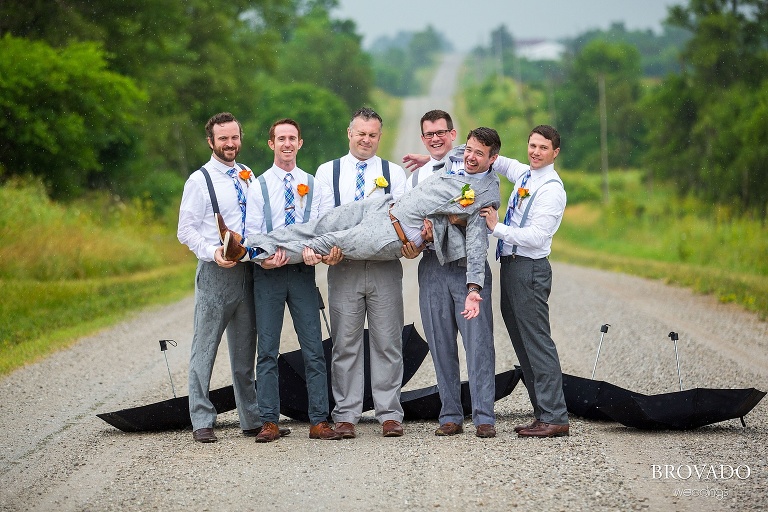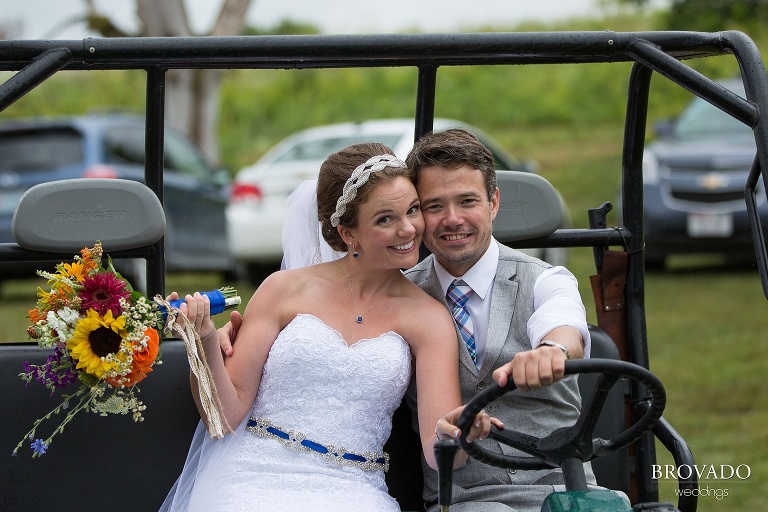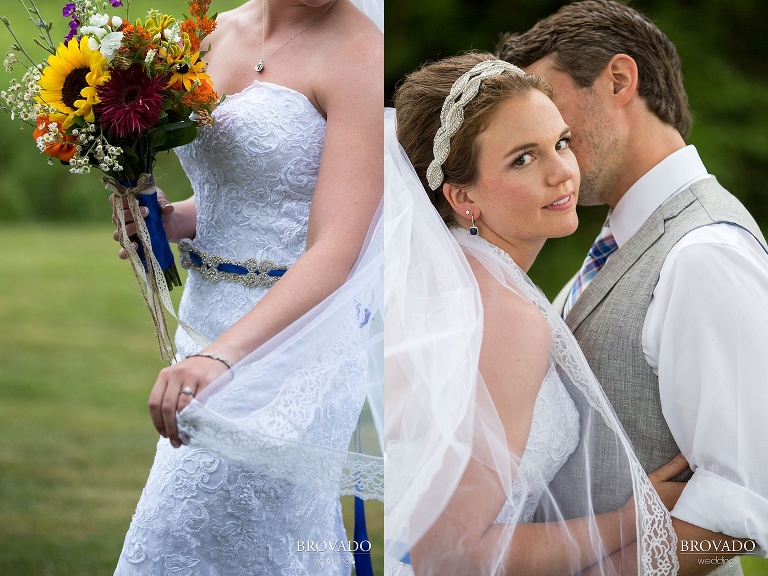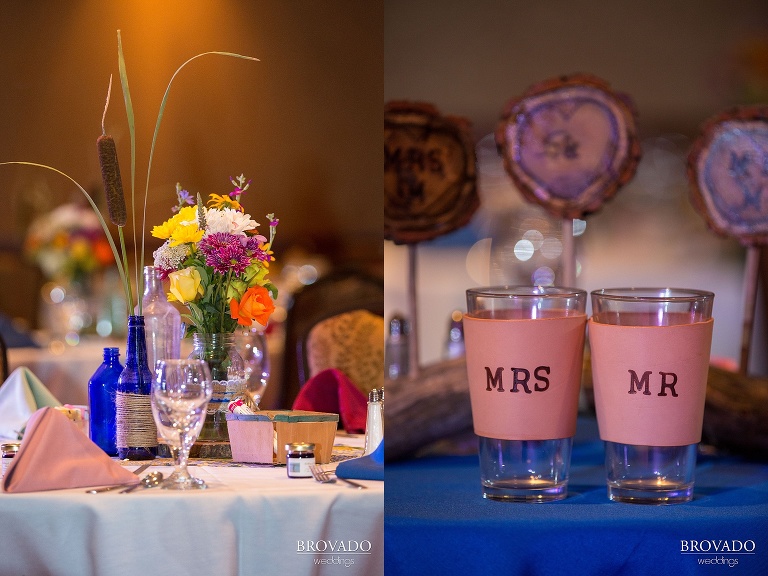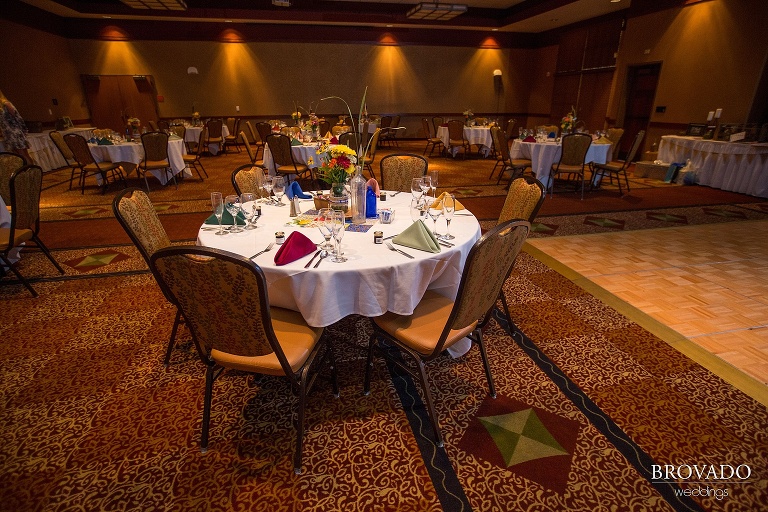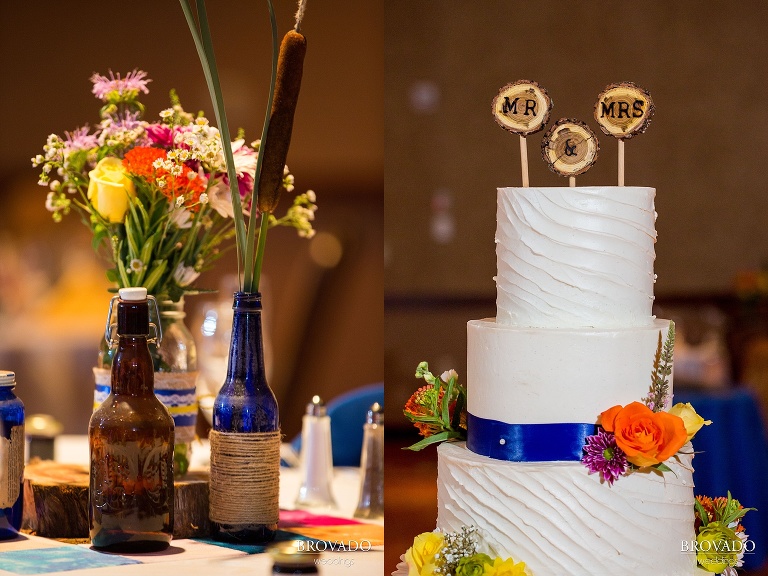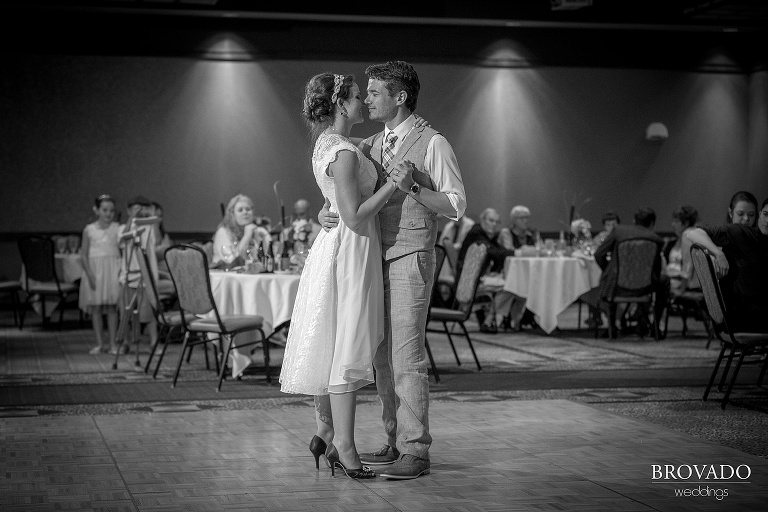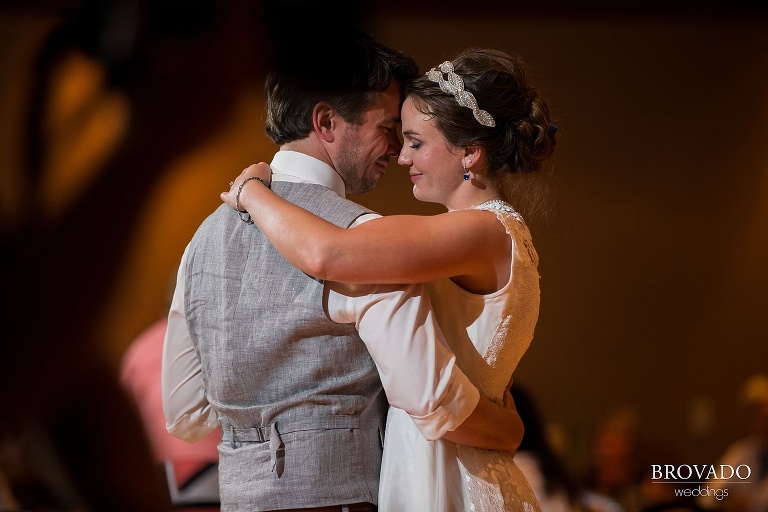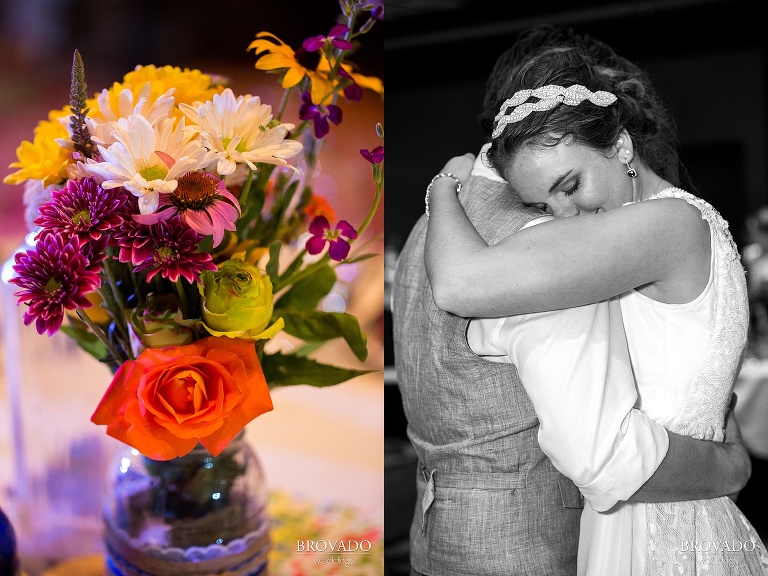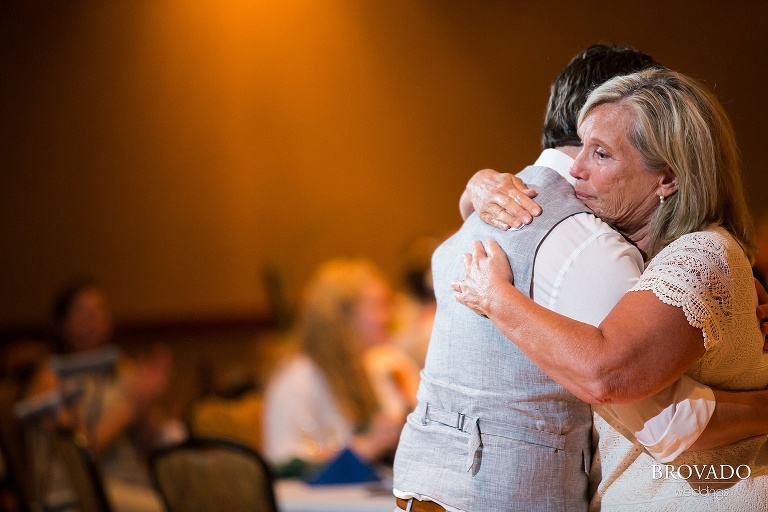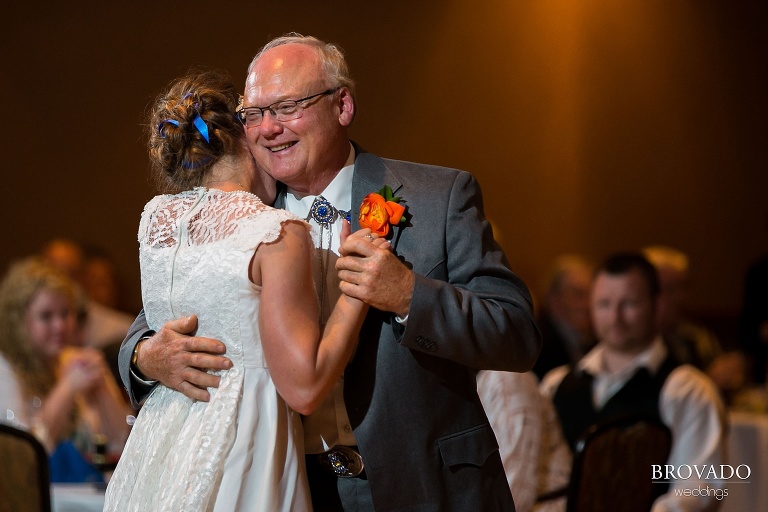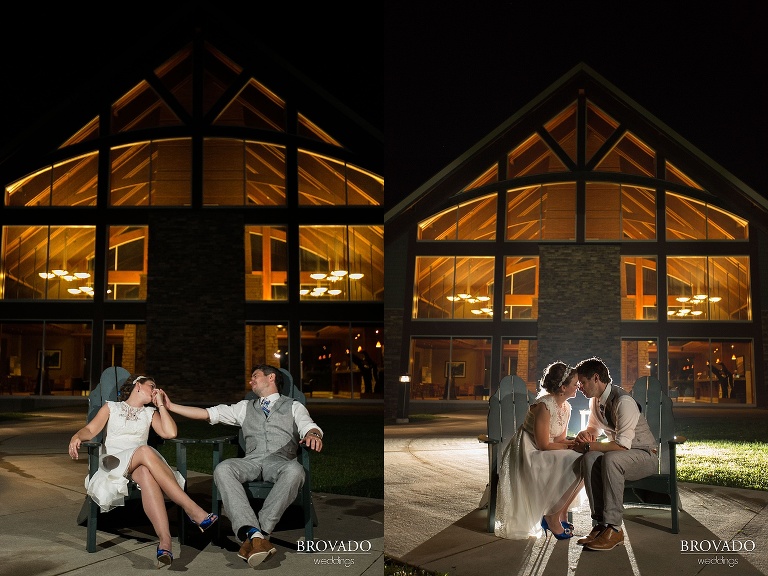 Vendor List:
Ceremony venue – Holland Family Farm – Chariton, IA
Reception venue – Honey Creek State Park and Resort – Moravia, IA
Officiant – Pastor Ralph Kister
Hair stylist – Aleshia at Professional Designs
Makeup artist – Amanda Dettmer Mary Kay Products
Caterer – Honey Creek State Park and Resort – Moravia, Ia
Cake designer – Dawn's Couture Cakes – Bloomfield, IA
Dress shop – The Bridal Cottage – Ottumwa, IA
Dress designer – Maggie Sottero
Trolly company – Centerville Iowa Trolly – Centerville, IA
DJ – Extreme Sounds DJ – Shannon Miller – Monroe, IA
Jeweler – Jareds