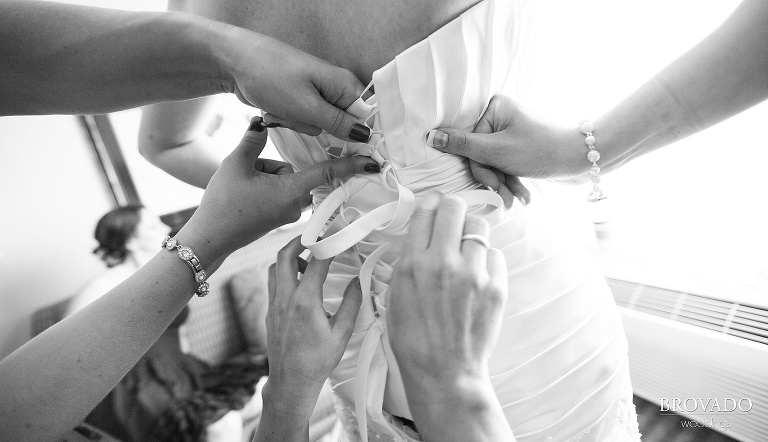 When you think of the perfect place to have a wedding ceremony, a cemetery hardly seems like a fitting choice. But that didn't keep newlyweds Cara and Josh from holding their wedding in the Lakewood Memorial Chapel in Lakewood Cemetery.
Josh, who took leave from his military service to marry beautiful bride Cara, was all smiles as he and his new bride exchanged vows in front of friends and family. The ceremony was accented with purple orchids, which matched the vibrant colors in the chapel's arching ceiling.
The newlyweds celebrated with friends and family at the FIVE Event Center, where guests got to direct their own photo shoots with our brand new ANTIBOOTH Photo Station!
Cara and Josh took advantage of this great new package that allows guests to take pictures using props in front of a backdrop (a modern twist on the classic photobooth). Guests instantly receive 4×6 archive-quality prints taken from the ANTIBOOTH station, which they can take home as a happy memento from a beautiful wedding day. This package comes with an unlimited amount of printed photos, so the possibilities for fun and creativity are endless!
Scroll to the bottom of the post to see the purple orchid inspired Save the Date and Thank You Postcards we designed for Cara and Josh!