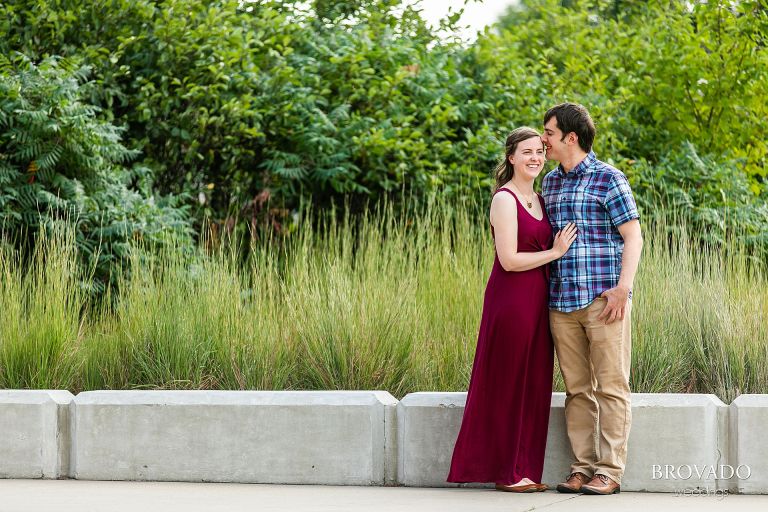 I accompanied Jeanette and Kevin to their alma mater for their engagement photos, a campus that has incredible views of the Minneapolis skyline, lush green fields, and delightfully eclectic architecture. We toured many of the University of Minnesota's landmarks, even through a brief sprinkling of rain. These two met as members of the university's marching band, and now bond while volunteering for the group.
Another shared interest of this couple is a fun one, Happy Potter! If you look *really* close, you might even spot a time turner around Jeanette's neck, originally sported by none other than Hermione Granger. In line with their fondness for the popular book and movie series, Kevin proposed to Jeanette in front of Hogwarts Castle at The Wizarding World of Harry Potter. And if that's not cute enough, the proposal accidentally took place on Jeanette's grandparents' anniversary as well. 
Jeanette and Kevin absolutely rock a candid photo, they know just how to make each other laugh. They have fun and it shows! I am so looking forward to a whole wedding day of these two in their element.