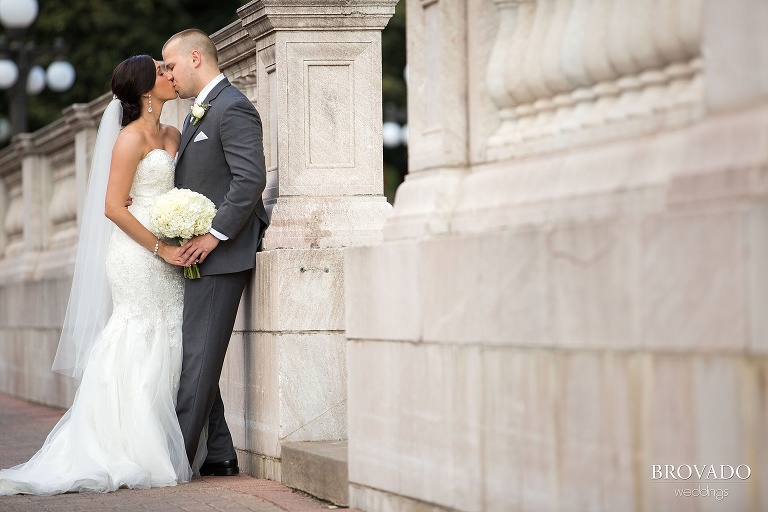 I was so excited to photograph Sarah and Adam's wedding. I shot Adam's sister's wedding, Courtney and Ryan, in 2009, and it was a blast. I couldn't wait to hang out with their family and friends once again! On top of that, they had chosen one of my favorite venues, the Landmark Center in St. Paul, to do their entire wedding: getting ready, the ceremony and the reception. I knew it was going to be a fun, beautiful, and memorable day.
Sarah and Adam's wedding was exactly that and more. The couple and their guests perfectly balanced having a crazy good time and caring deeply for one another. This made photographing them fun and easy. There was no shortage of awesome moments to capture, and each was unique and special. The bridal party photos in Rice Park were hilarious. There were bridesmaids on the ground, groomsmen in each other's arms, an appearance by a pair of Darth Vader socks, and even a dog!
A perfect contrast to the craziness in Rice Park and an amazing representation of the group's care for Sarah and Adam happened in the moment when the couple had their first look inside of the Landmark Center. Sarah walked down a gorgeous marble staircase to meet her soon-to-be husband anxiously waiting at the bottom. It was quiet, emotional and intimate. What the couple didn't know was that their bridal party was camped out two stories up, peeping on the two as they shared their special moment, and crying tears of joy as they watched. This photo ended up being one of my favorites. It's just so clear how loved Sarah and Adam are, and how powerful of an impact their relationship has had on those they love.
But out of all the gorgeous and tear-jerking moments, my favorite of the day had to be during the reception when everyone went absolutely nuts as "Bohemian Rhapsody" played. It was unreal! I have never known a group of people that collectively love a song so much. I don't think I'll ever forget it. And I'll definitely never forget Sarah and Adam. You and your loved ones are too much fun. I loved getting to know you, and am so excited to watch your love for one another continue to grow. Congratulations!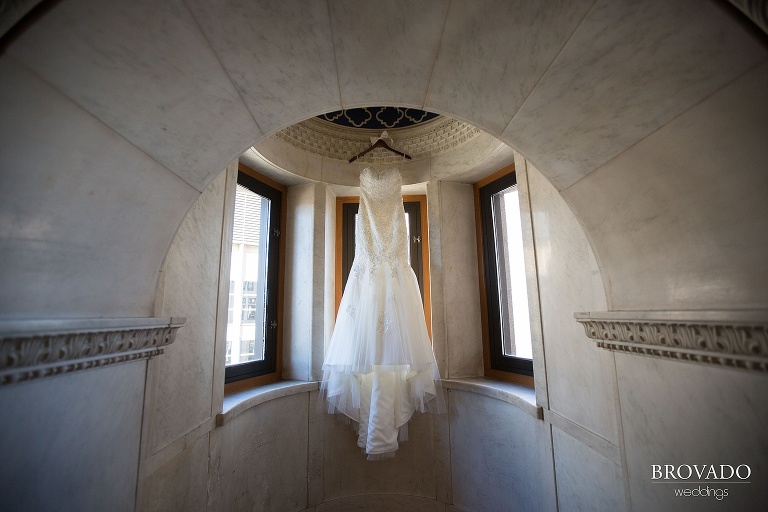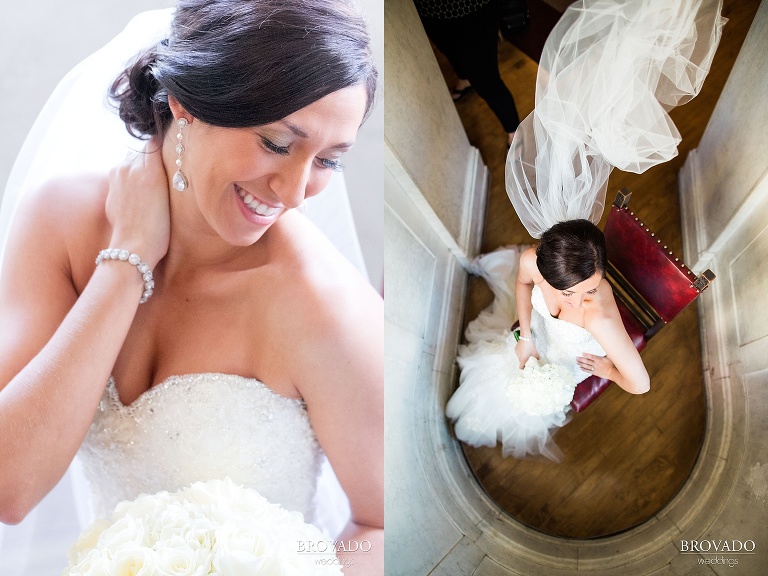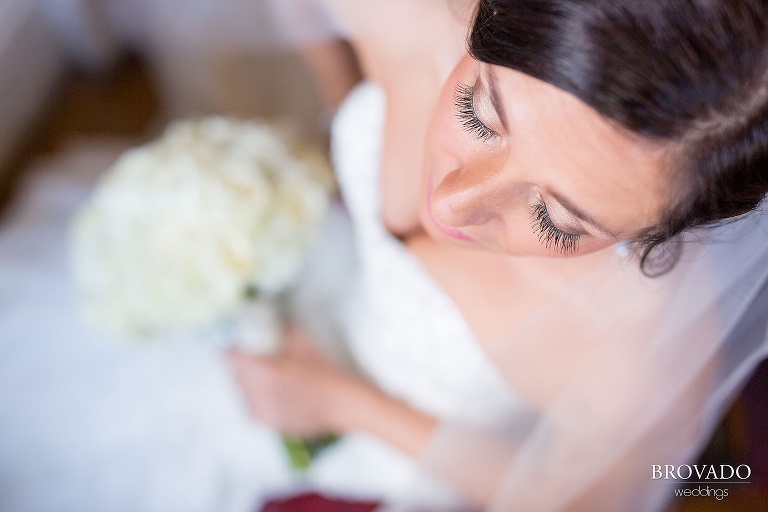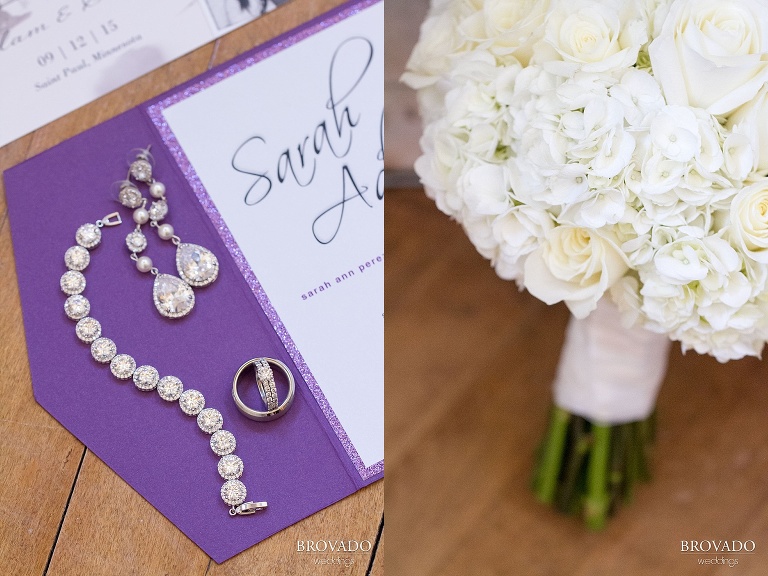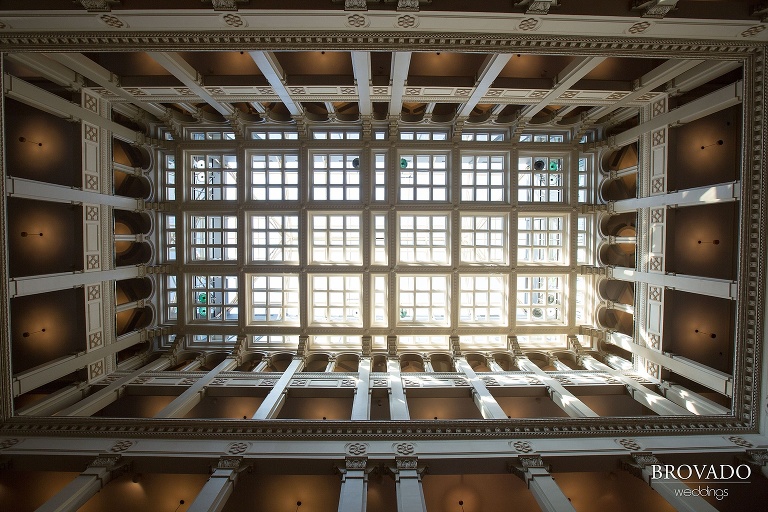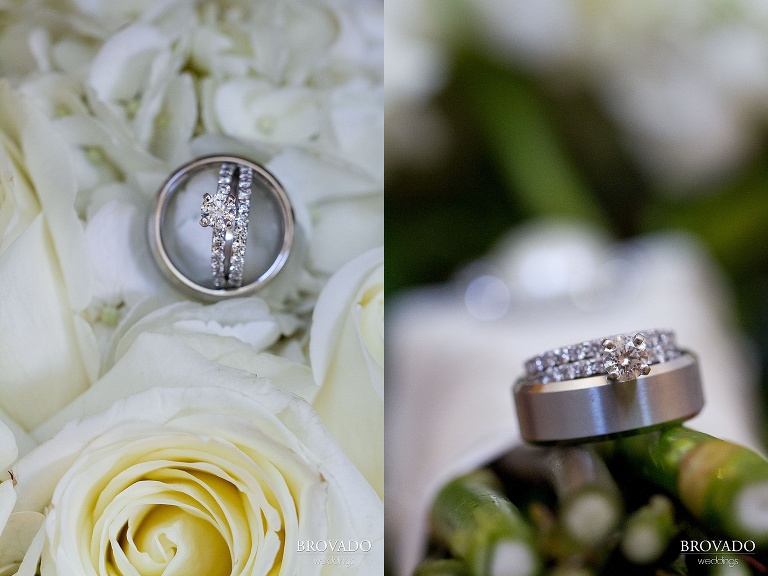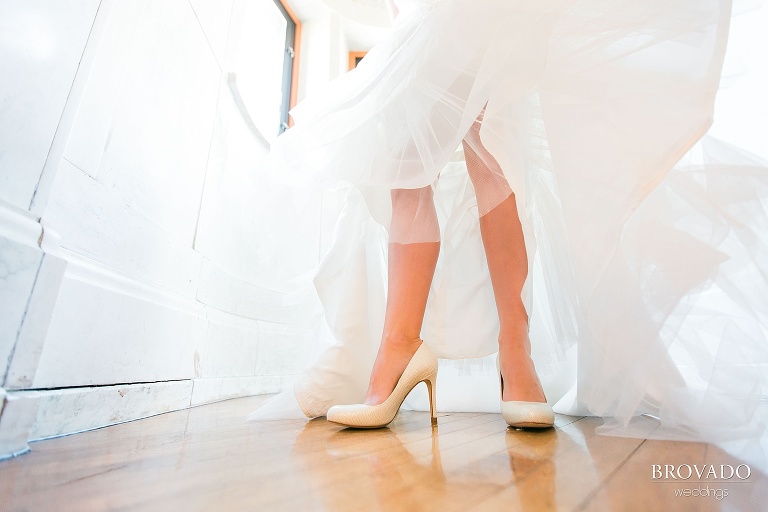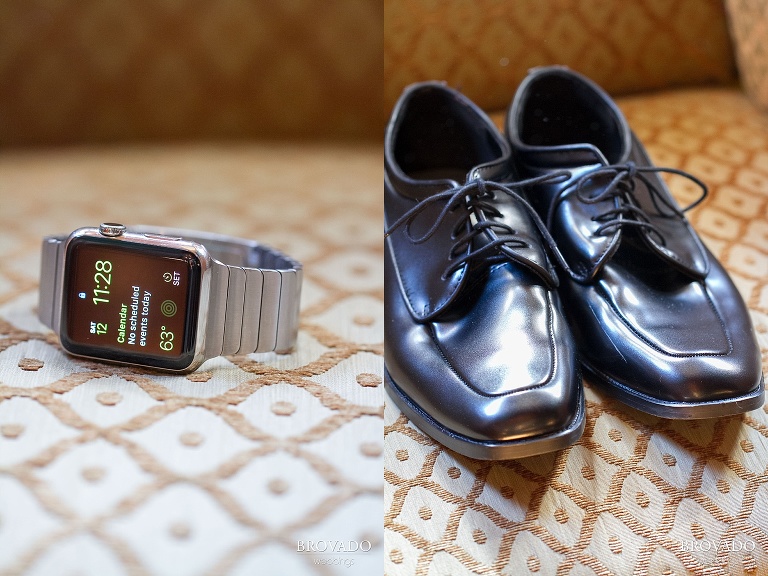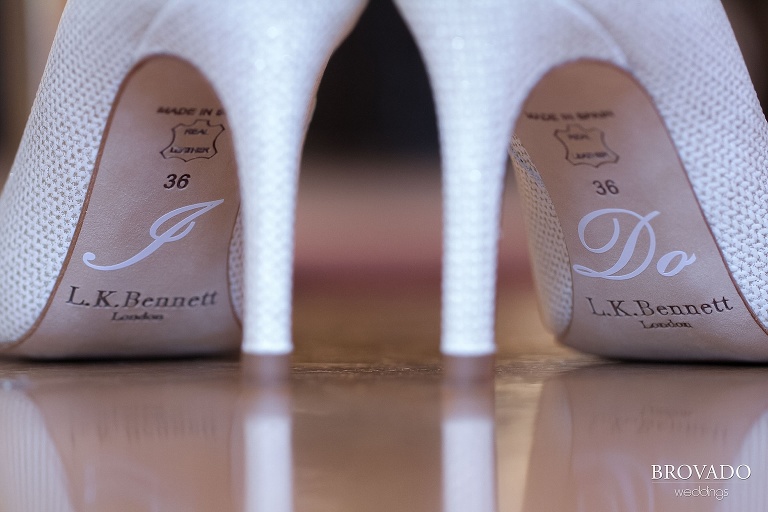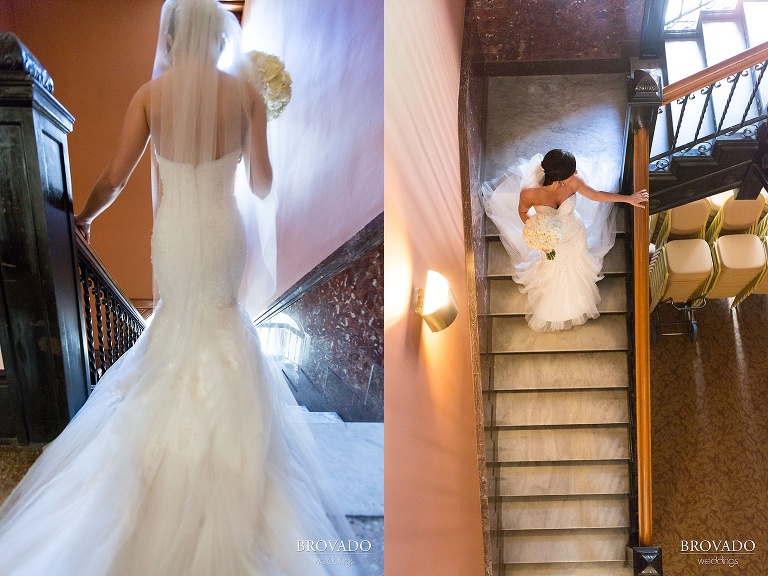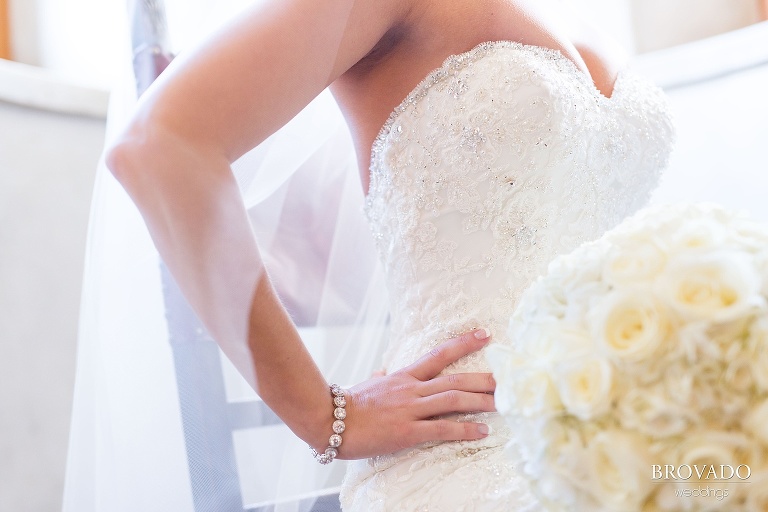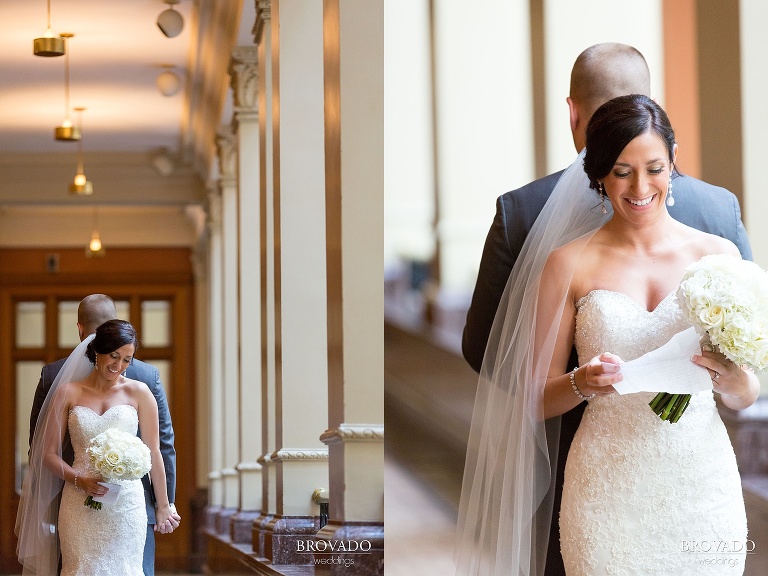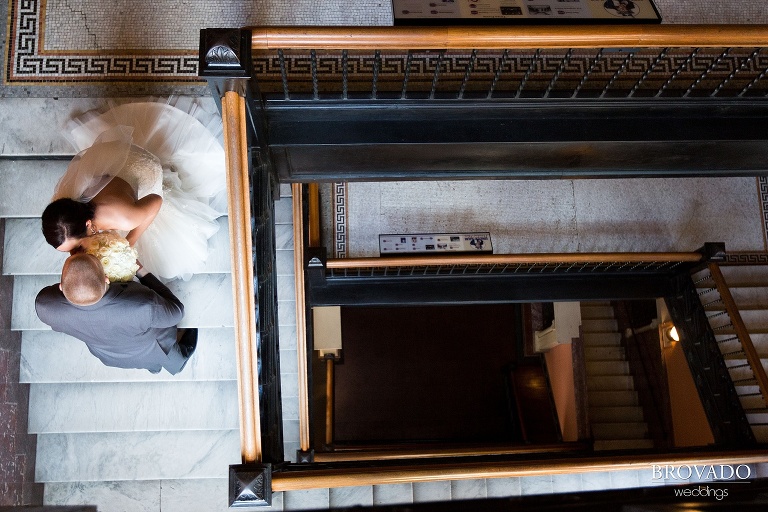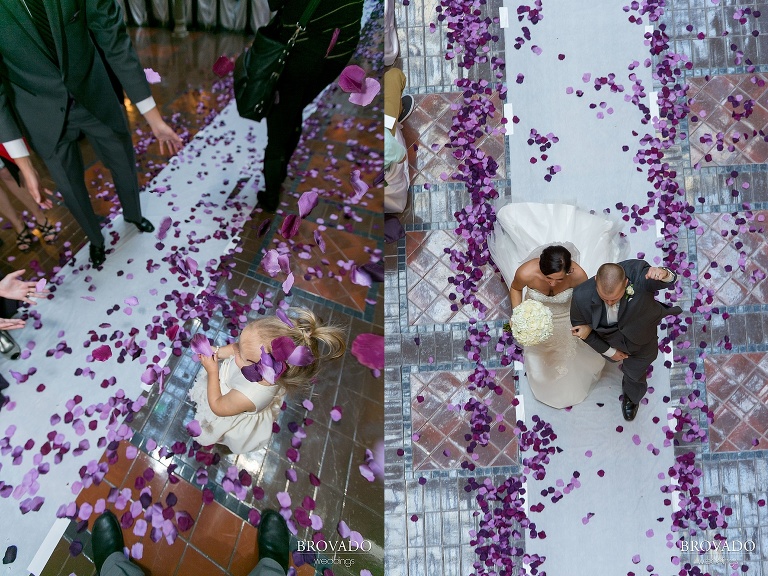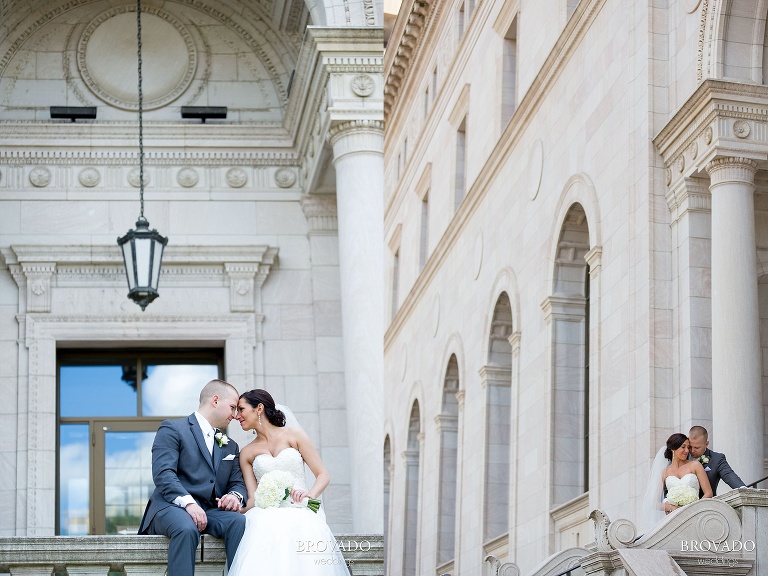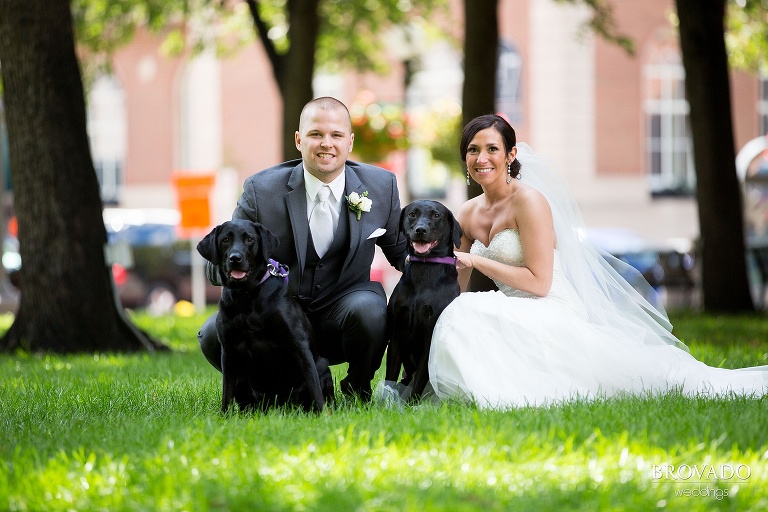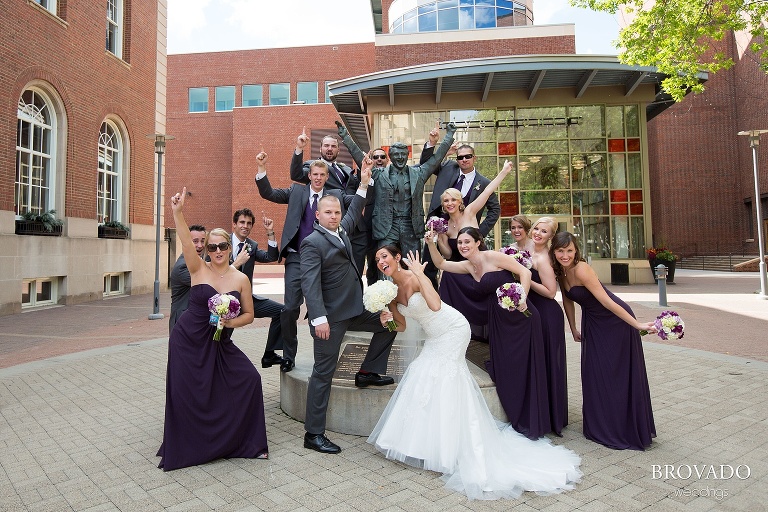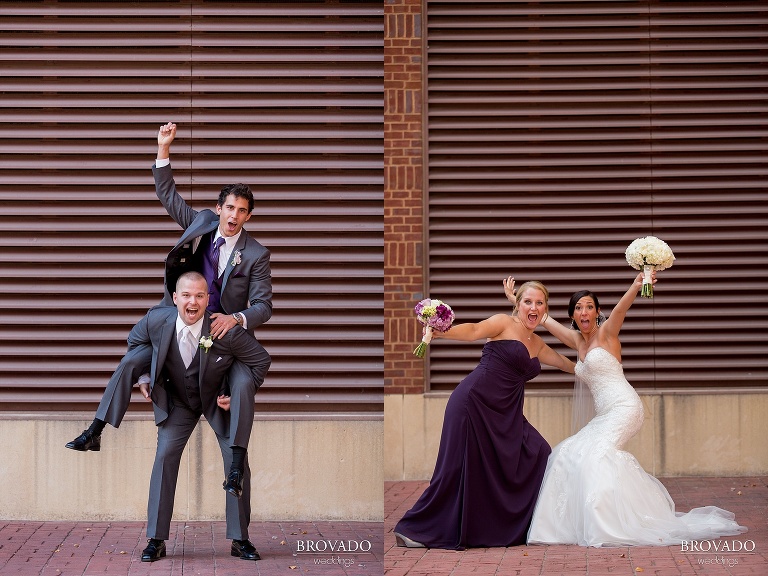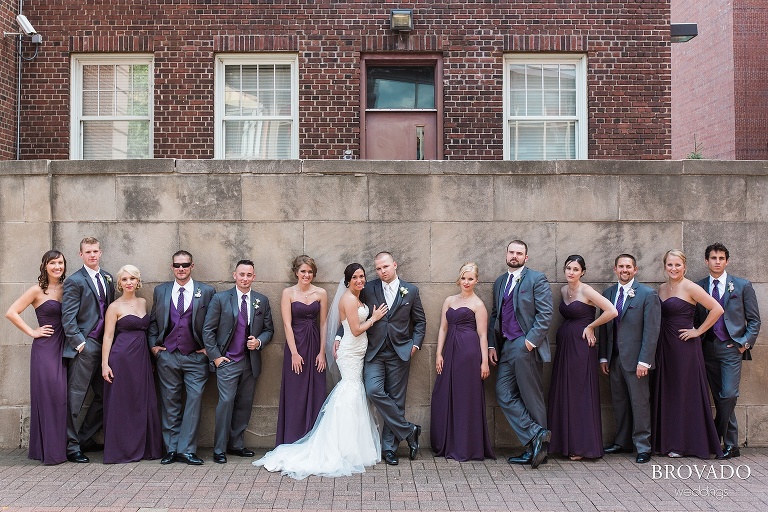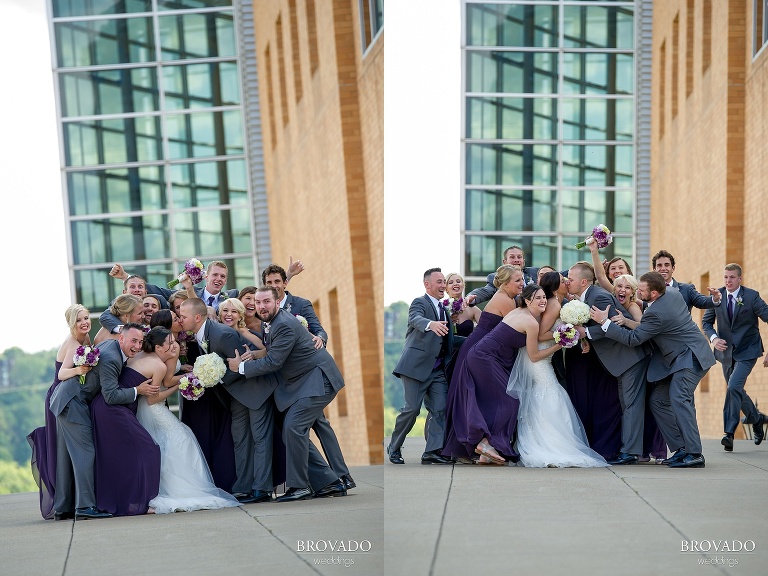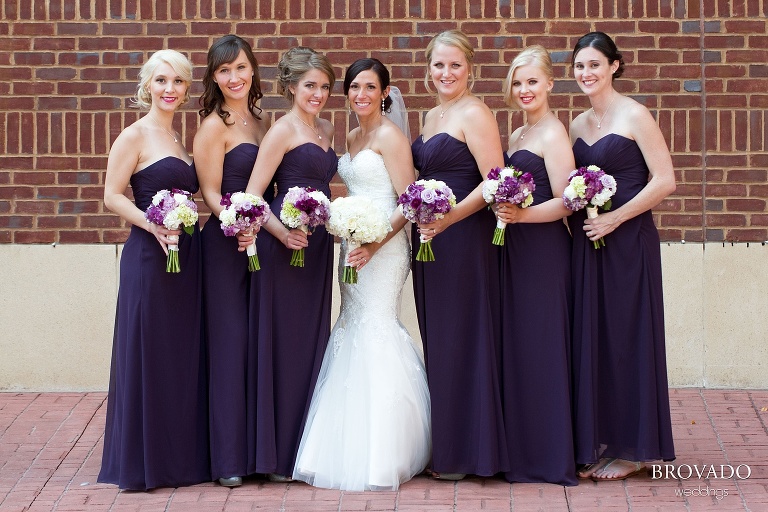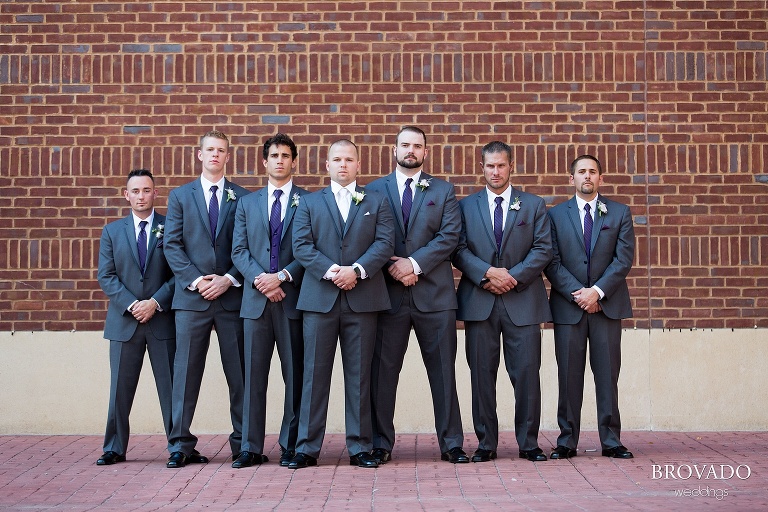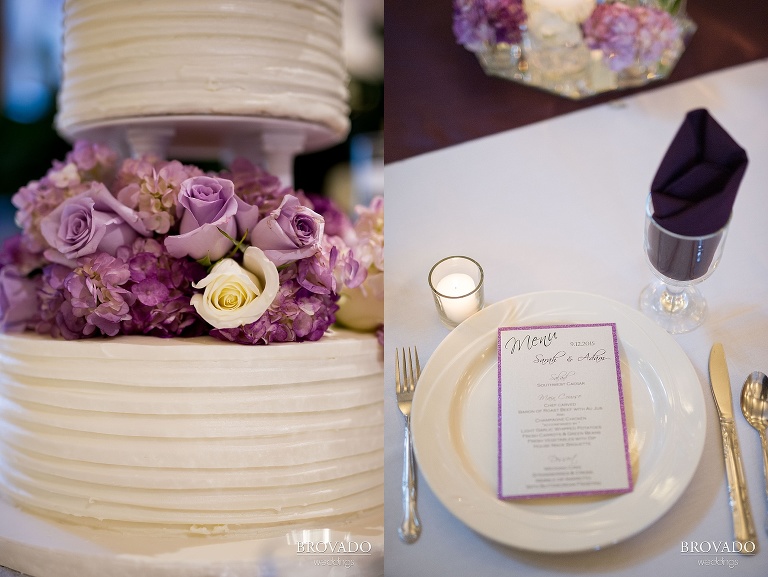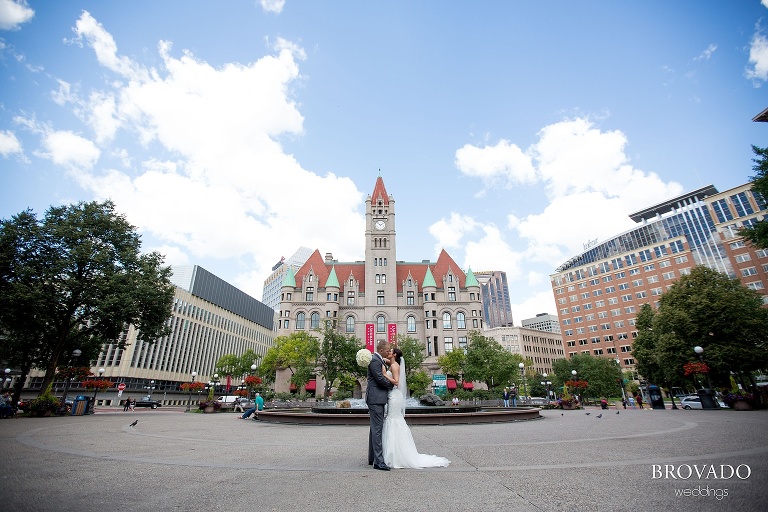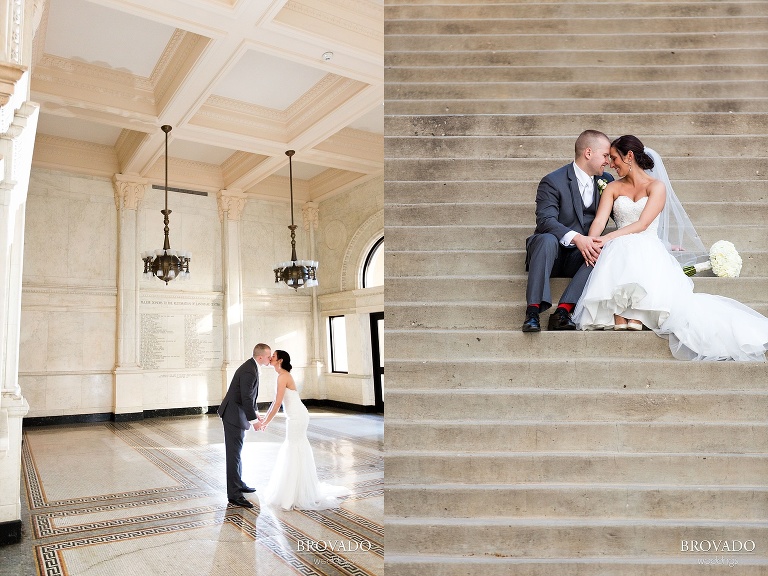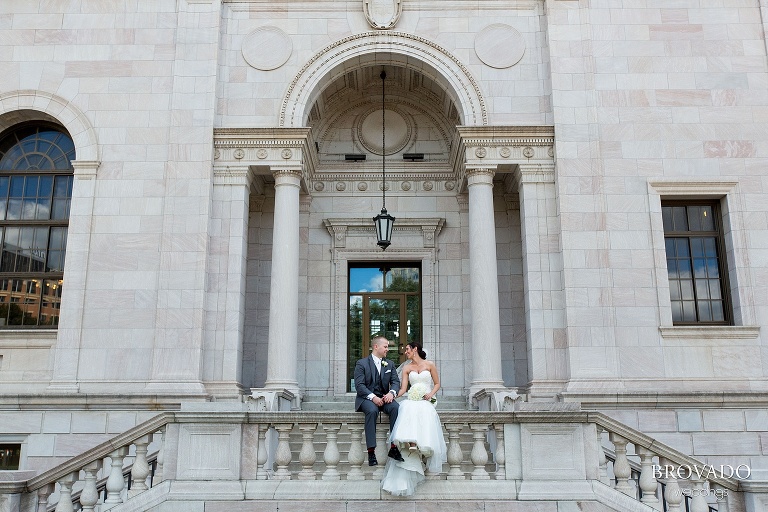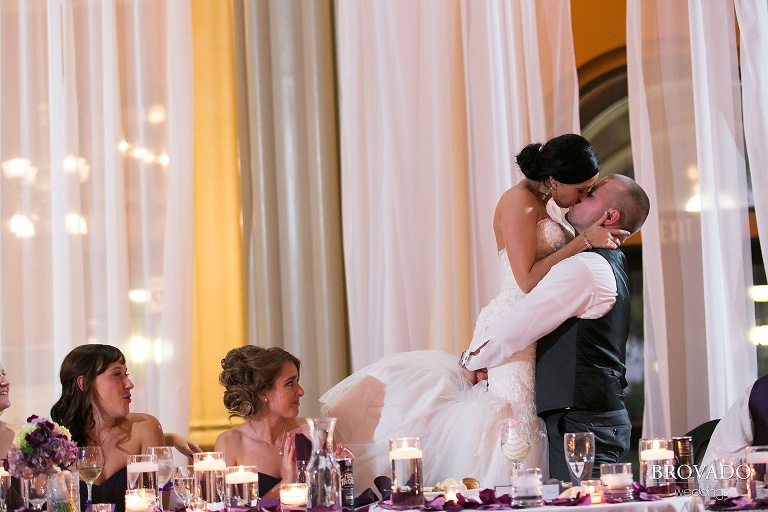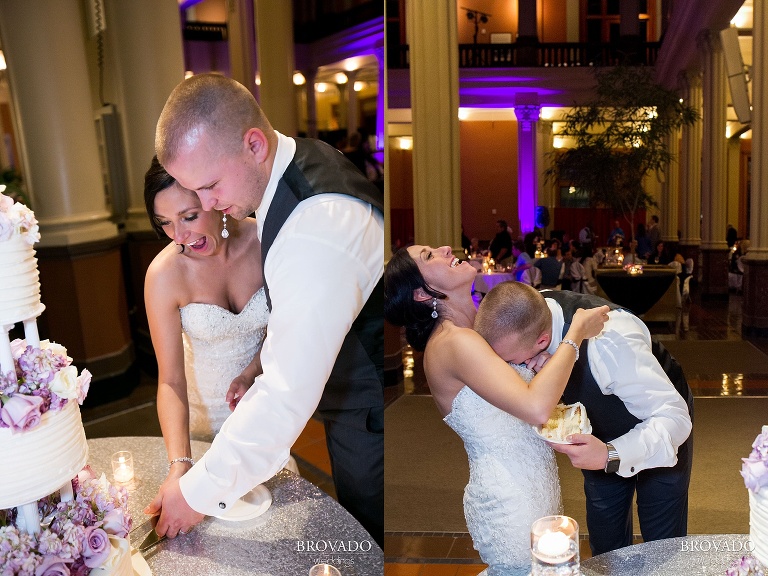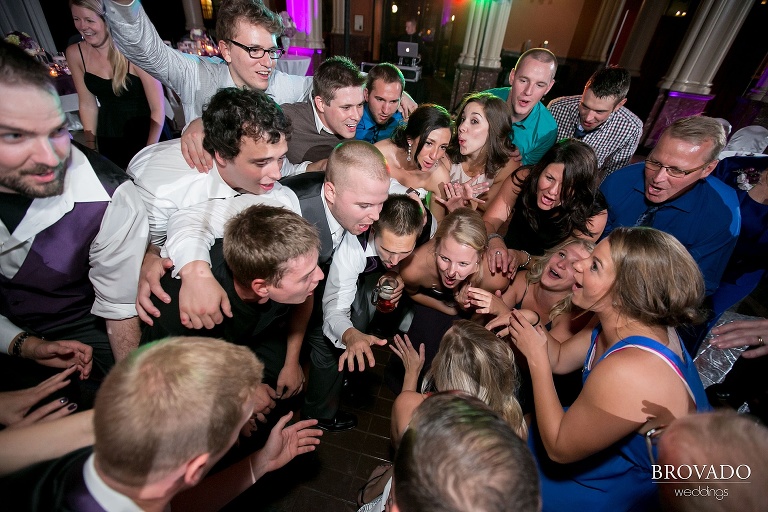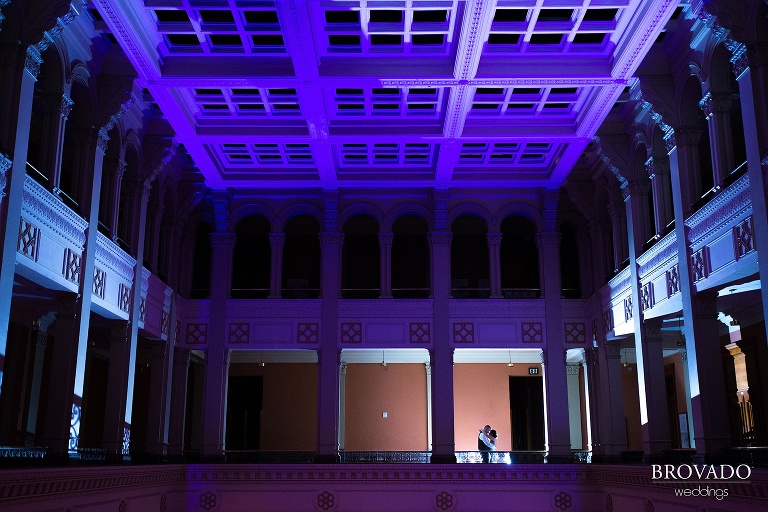 Ceremony and Reception Venue – Landmark Center – St. Paul, MN
Hair and Makeup – Revive Salon – White Bear Lake, MN
Florist – A Moment In Bloom – Woodbury, MN
Caterer – True Tastes Catering – St. Paul, MN
Cake – Miss Sara's Cakery – Hastings, MN
Dress Shop – Raffine Bridal and Formal Wear – Woodbury, MN
Dress Designer – Stella York
Tuxedos  – Men's Wearhouse
DJ – Sound Decision Entertainment – Minneapolis, MN
Jeweler – Kay Jewelers
Bridesmaids Dresses –Bill Levkoff