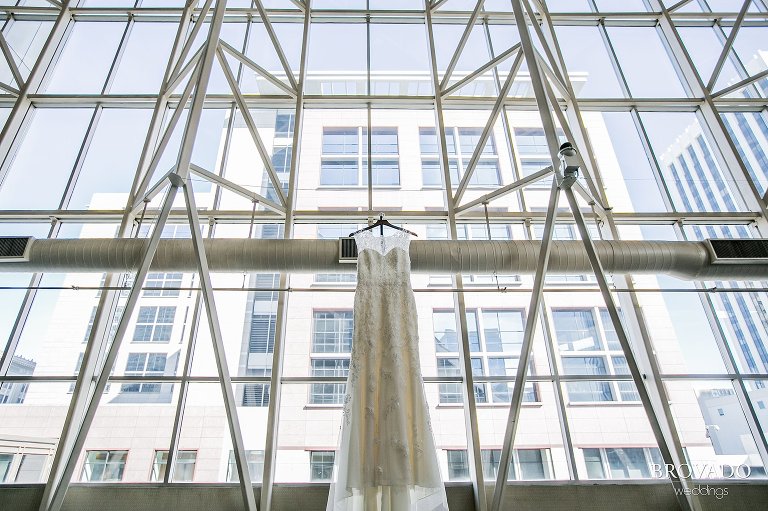 Sam & Dave's story started in 2013. They worked together in the same office and quickly developed a friendship rooted in their mutual appreciation of each other's kindness and personalities. After years of lunches and happy hours, with coworkers and just with each other, their friendship suddenly developed into more. Last minute after work, they decided to go see the movie "Her." As the plot of the story unfolded, both Sam and Dave were stunned at how the movie seemed to mirror what was currently happening in their own lives. Read this synopsis of the movie, and you'll understand.
"A sensitive and soulful man earns a living by writing personal letters for other people. Left heartbroken after his marriage ends; Theodore (Joaquin Phoenix) becomes fascinated with a new operating system that reportedly develops into an intuitive and unique entity in its own right. He starts the program and meets 'Samantha' (Scarlett Johansson), whose bright voice reveals a sensitive, playful personality. Though 'friends' initially, the relationship soon deepens into love."
That night, both Sam and Dave dreamt about each other. They both realized that the chemistry that had been developing between them was something special—something that they could not and did not want to ignore. But the irony of the movie did not create something new between them; it simply shed light on what was already there. And what was already there turned out to be a really beautiful thing—a beautiful and forever thing.
Two years later, Sam and Dave travelled to Gimmelwald, Switzerland. Sam had travelled there herself five years prior and carved her initials in the wood frame of a hut along the mountainside. It read, "SJ + ____." She intentionally left half blank, with the intentions of returning with the person she would spend the rest of her life with. After a day of hiking through mountains and waterfalls, they found that very same hut. Sam had a feeling she would be carving Dave's initials next to hers, but what she didn't know was that Dave had been holding a ring in his pocket the entire day. In beautiful mountains of Switzerland, next to their freshly carved initials, Dave asked Sam to spend the rest of her life with him. She obviously said, "yes!"
Sam and Dave's love story is one for the books, but being present on their wedding day made it obvious that they are more than just a beautiful story. Everything about their special day was low-maintenance. Neither of them was stressed, worried about small details, or concerned with anything but each other and the loved ones who came to celebrate with them. Scroll down until you see pictures of speeches being given. Uncontrollable laughter, smiles radiating pure joy, and everyone present in the moment. That is a perfect depiction of Sam and Dave's wedding day, and ultimately their love. Congratulations again Sam and Dave! You brought so many, including myself, happiness on your wedding day. I have no doubt that you will continue to do that for the rest of your lives together.