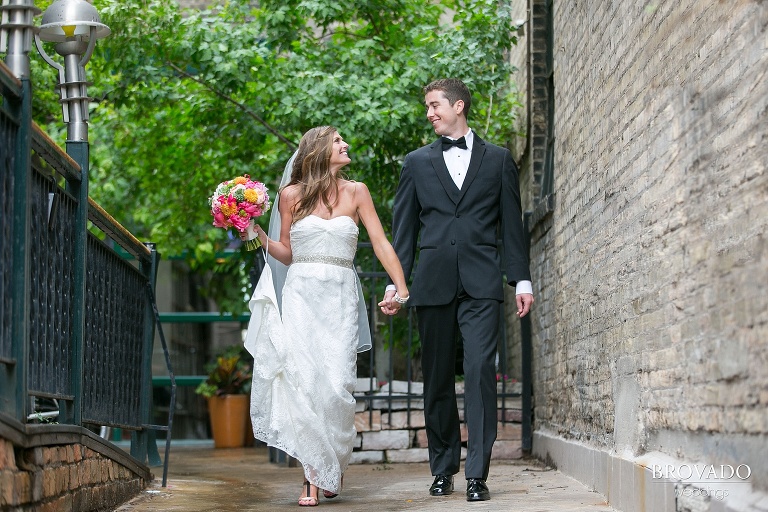 One of the greatest things about choosing the Calhoun Beach Club as a wedding venue is that your entire wedding day can happen seamlessly in one location.  A wedding ceremony takes place in the Boulevard, a spacious room that boasts an elegant curved staircase, floor-to-ceiling windows, and balconies that look down from the second floor library.  From there, guests head just down the hall to the beautiful Solarium, where the reception will commence.  This historic building was started in 1928, completed in 1946, restored in 1977 and renovated in 2001, when it was turned into a luxury apartment complex and event venue.  It's one of the best places in Minneapolis for wedding photography, as the tall windows provide ample natural light, and the interior layout and design make for remarkable backdrops.
Kaitlin and Jeff looked beautiful on their wedding day, and they were just SO excited.  We took their wedding photographs near downtown Minneapolis at Loring Park.  We got a little rain, but I know for a fact that it's a good omen to have rain on your wedding day!  Kaitlin and Jeff didn't even seem to notice the drizzle – they were too giddy, and didn't seem to notice much besides one another… which is just as it should be.  🙂
Congratulations, you two.  Your happiness is contagious!  I wish you much more joy for many years to come!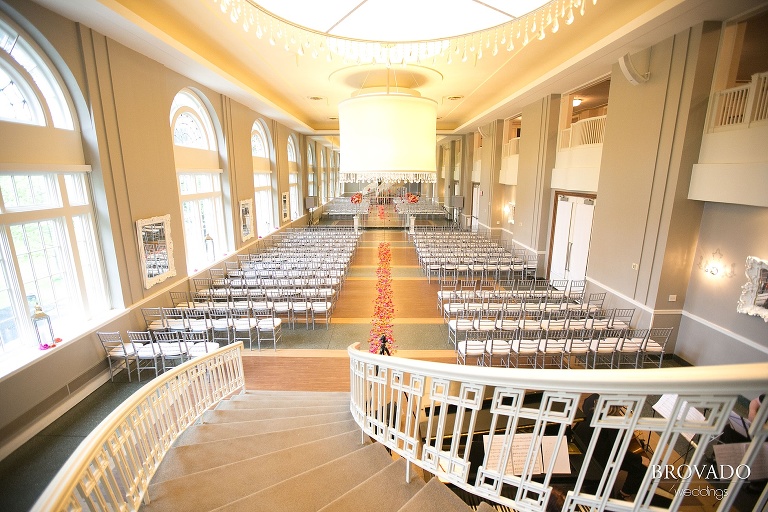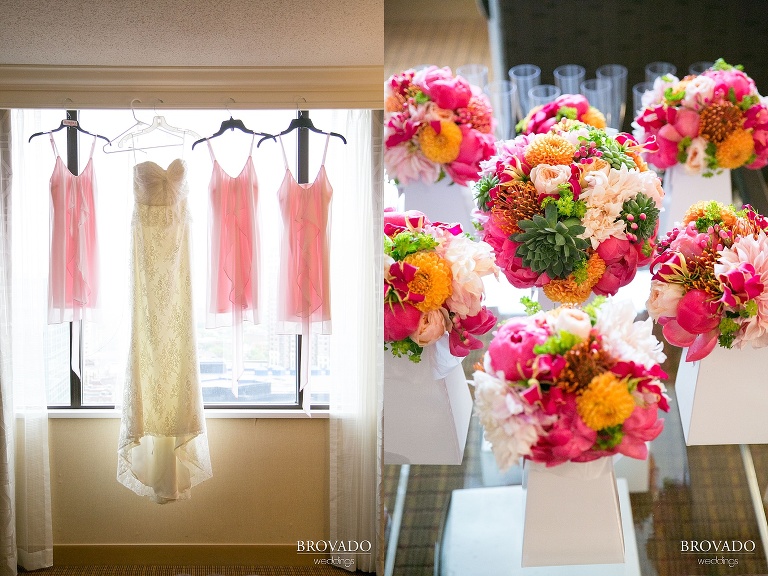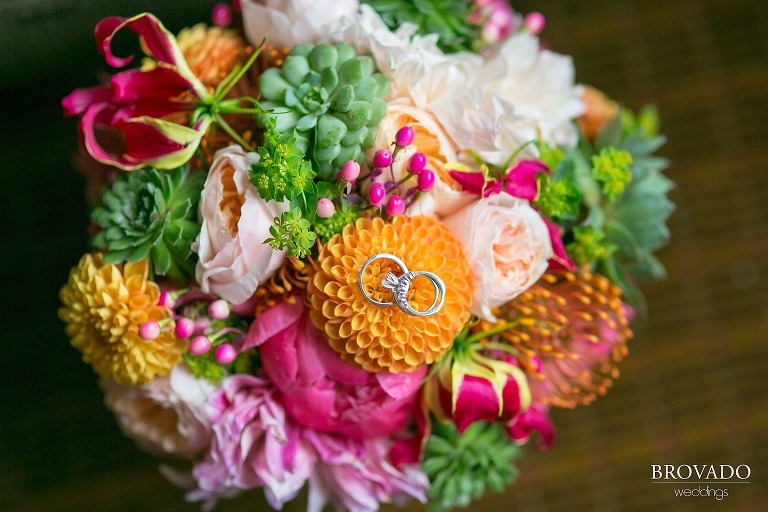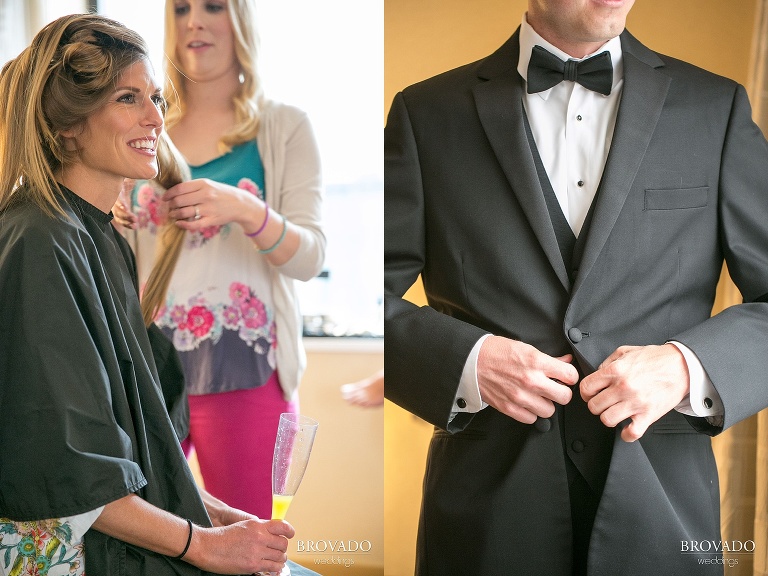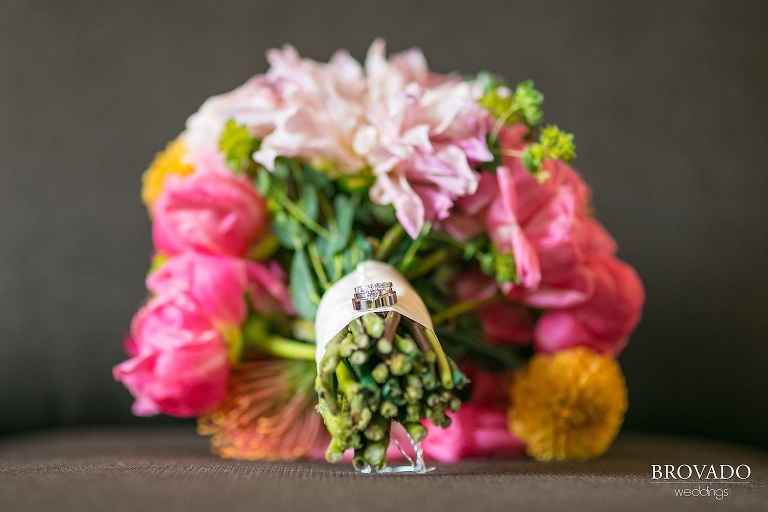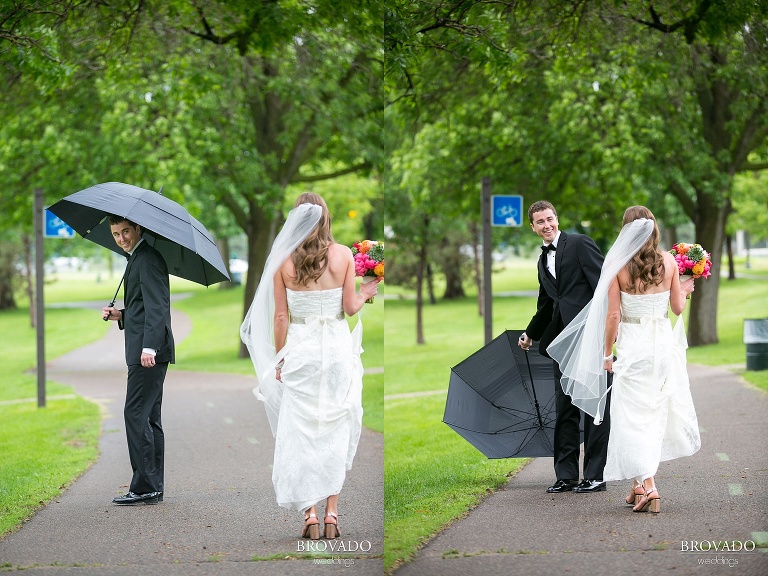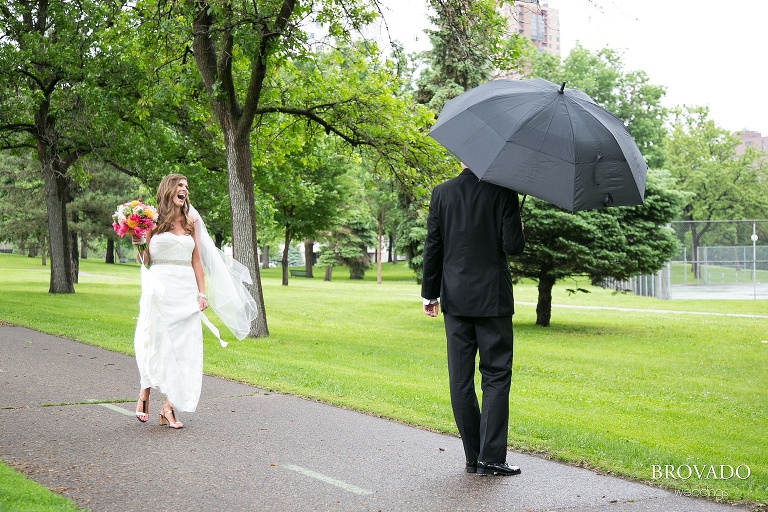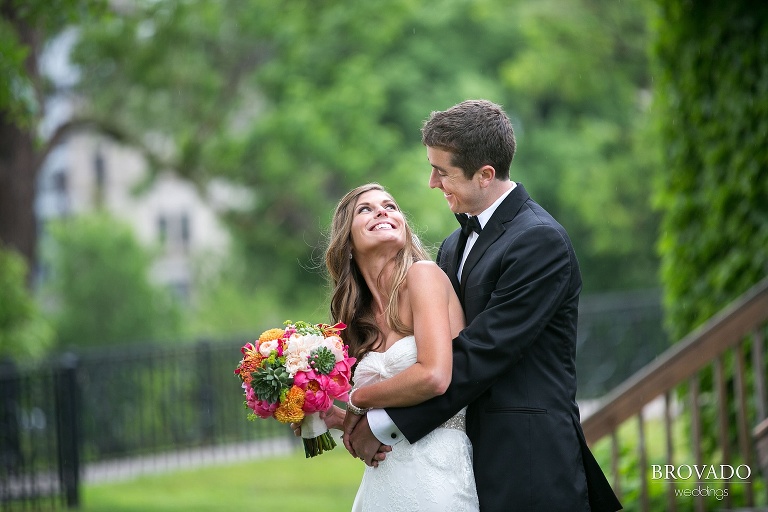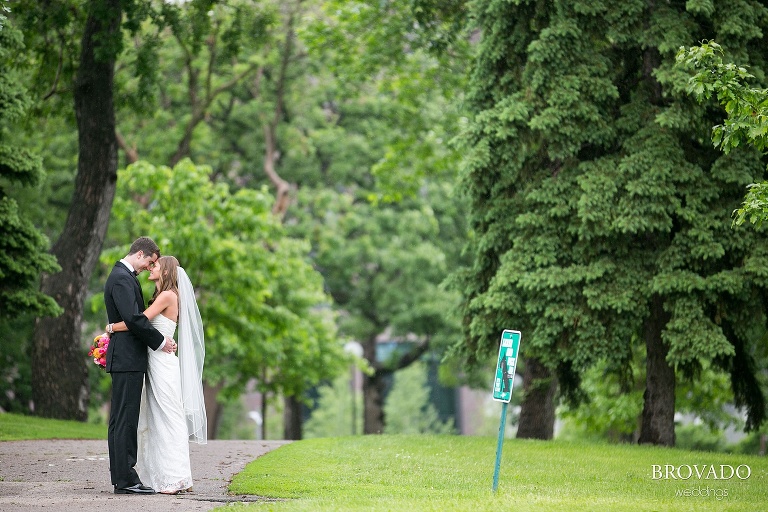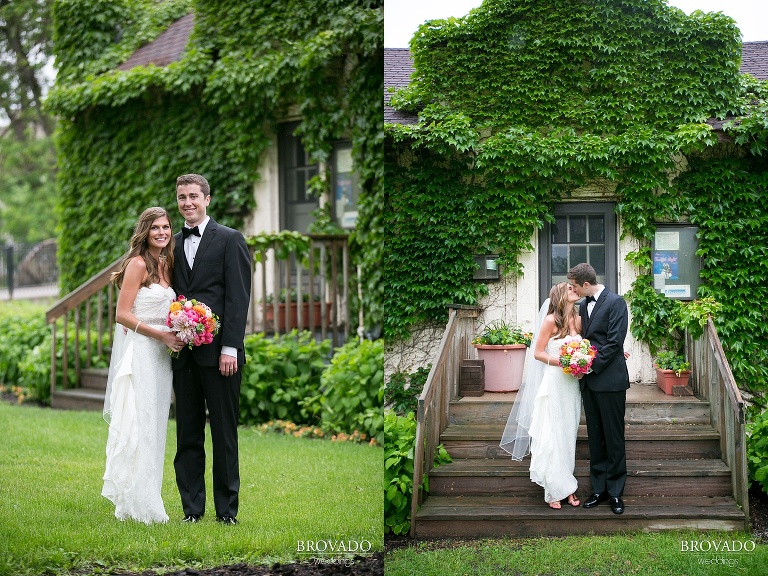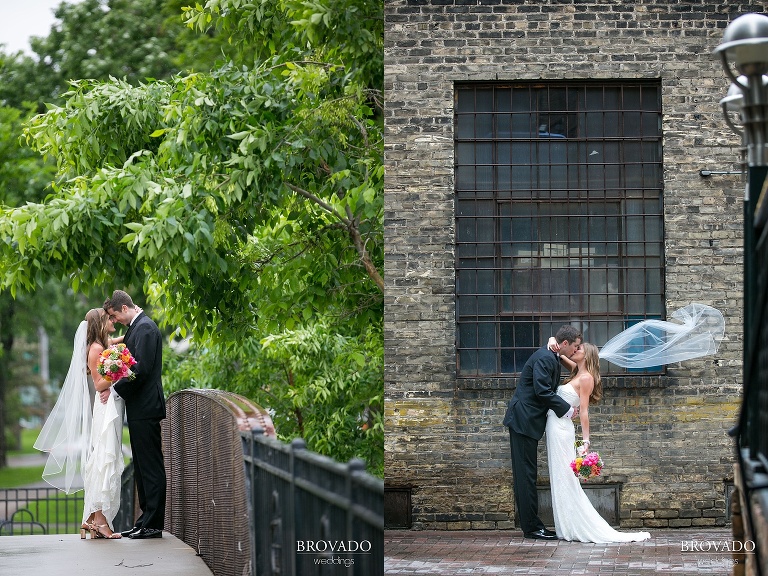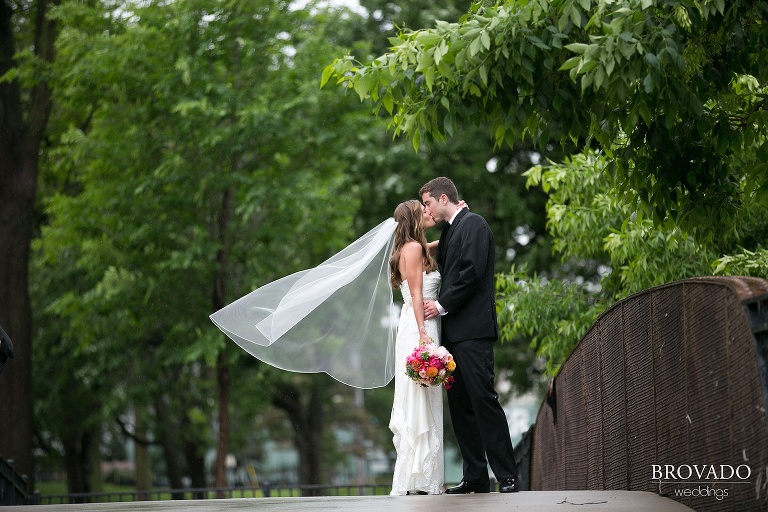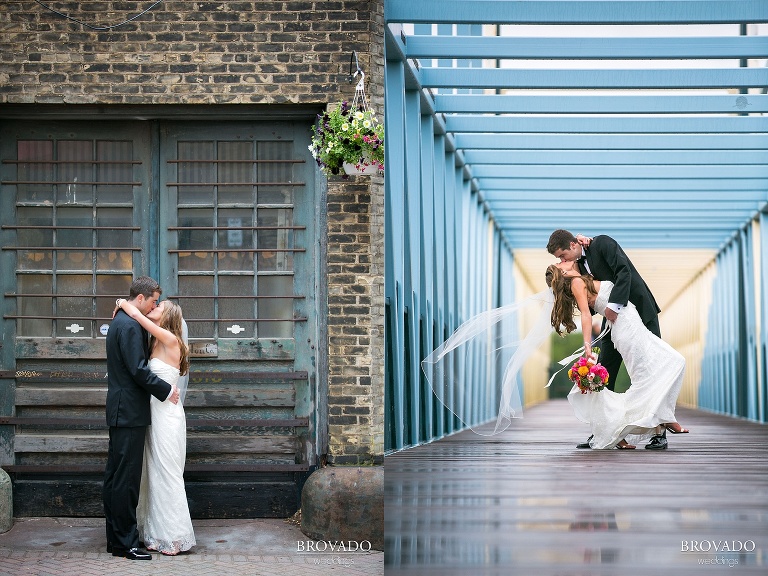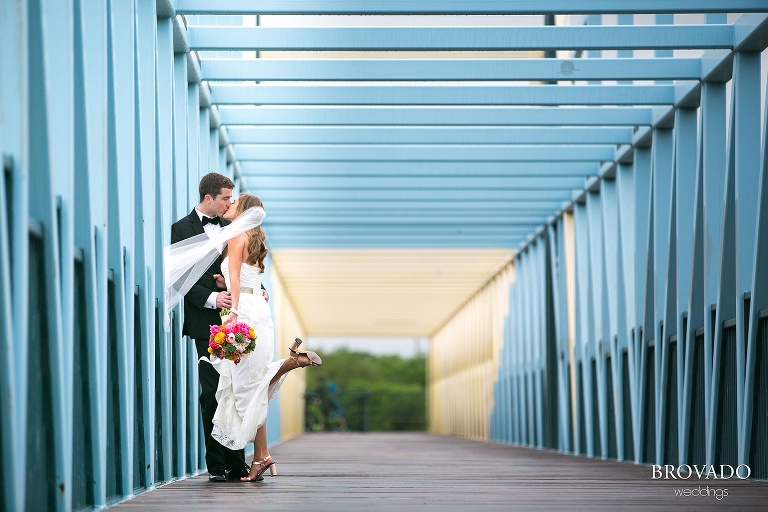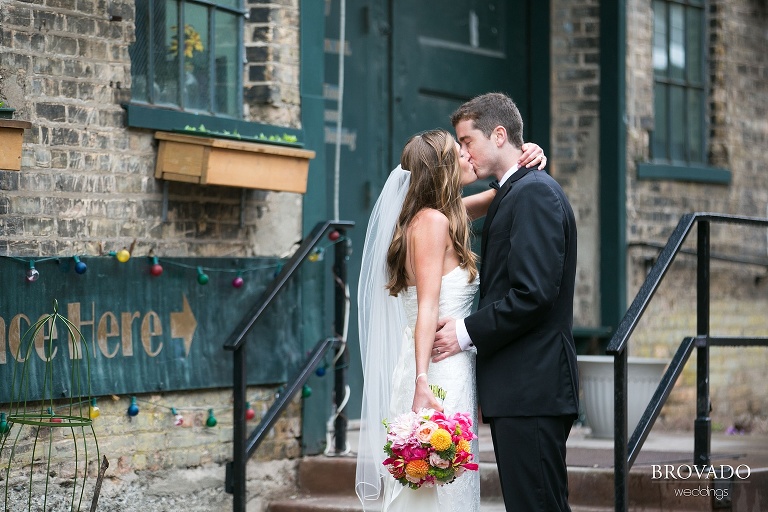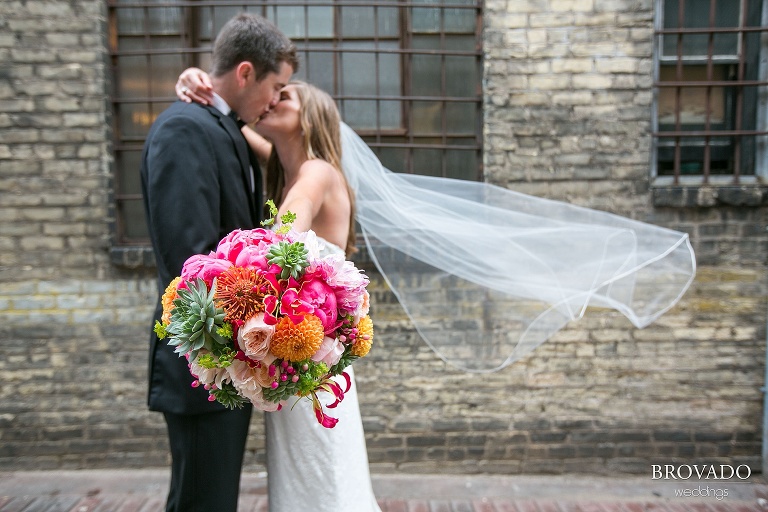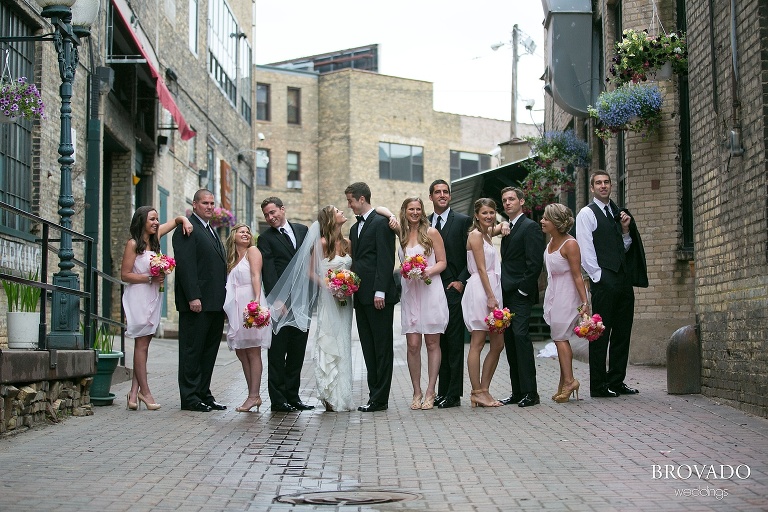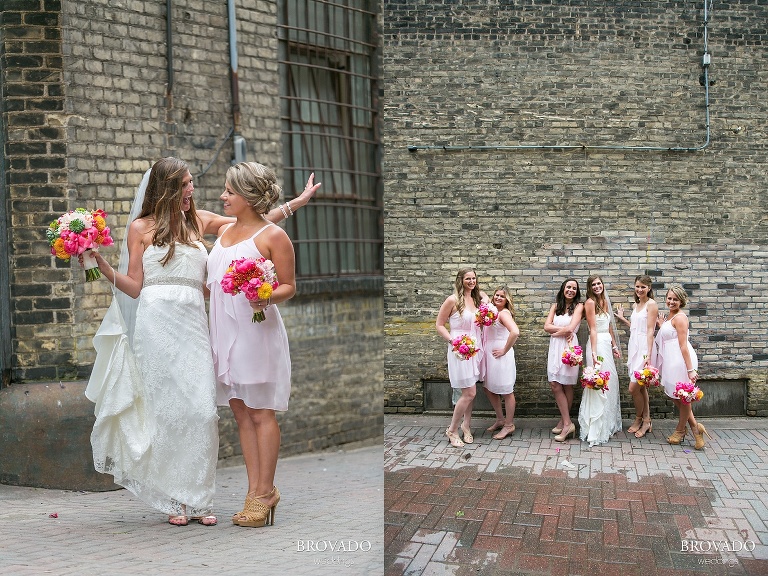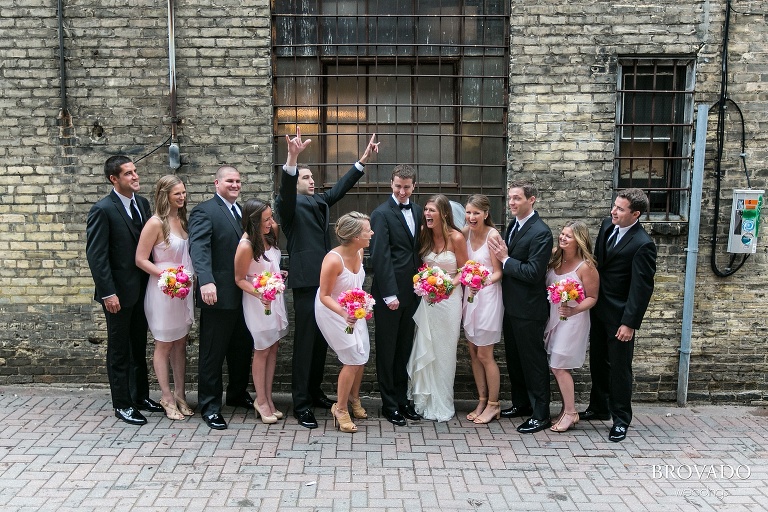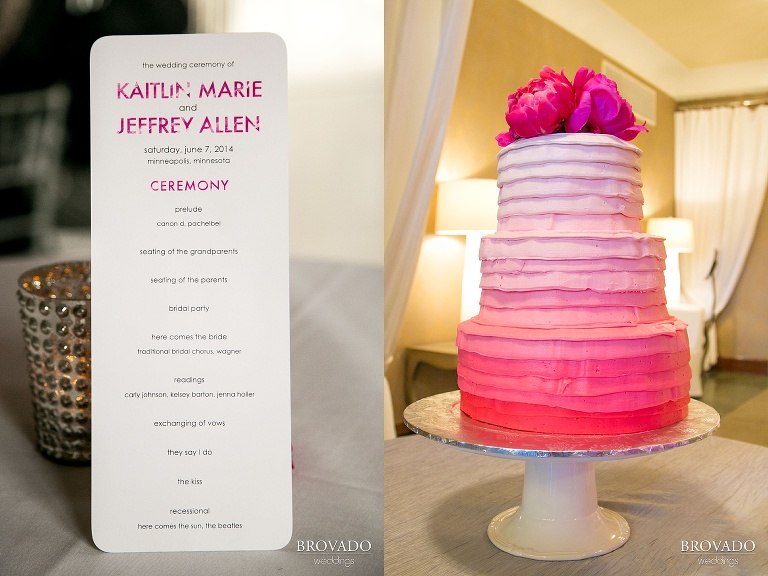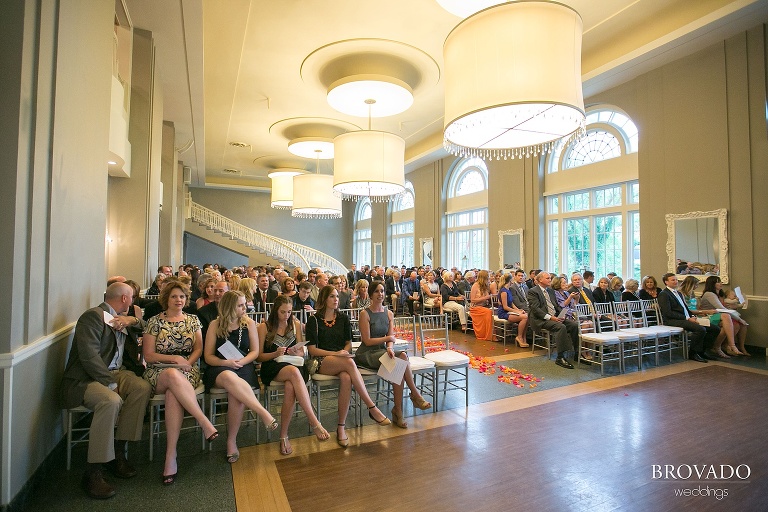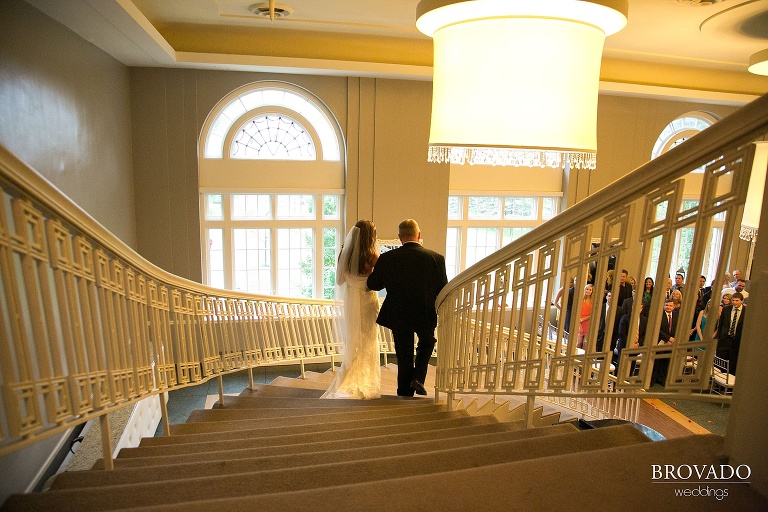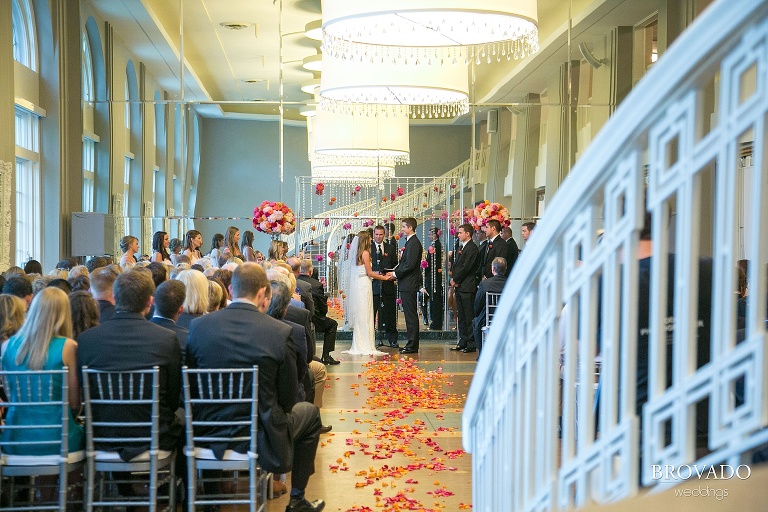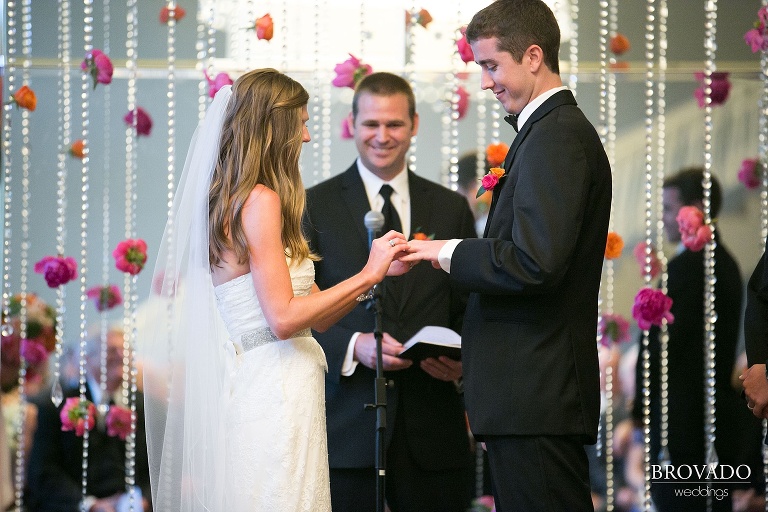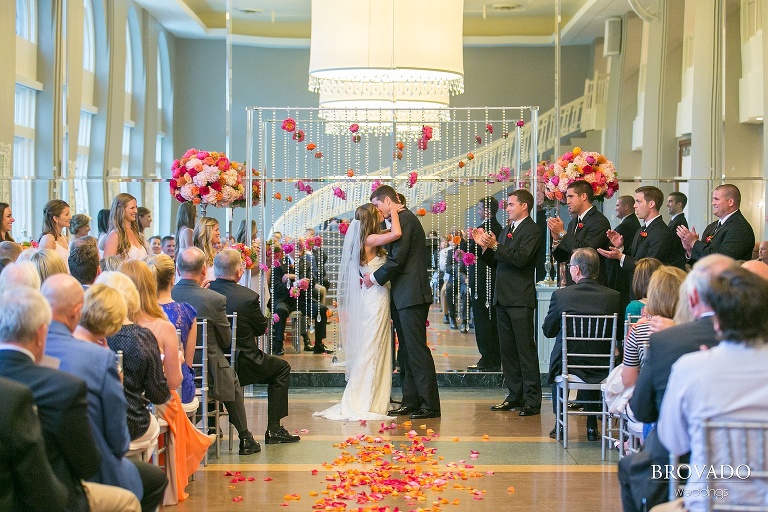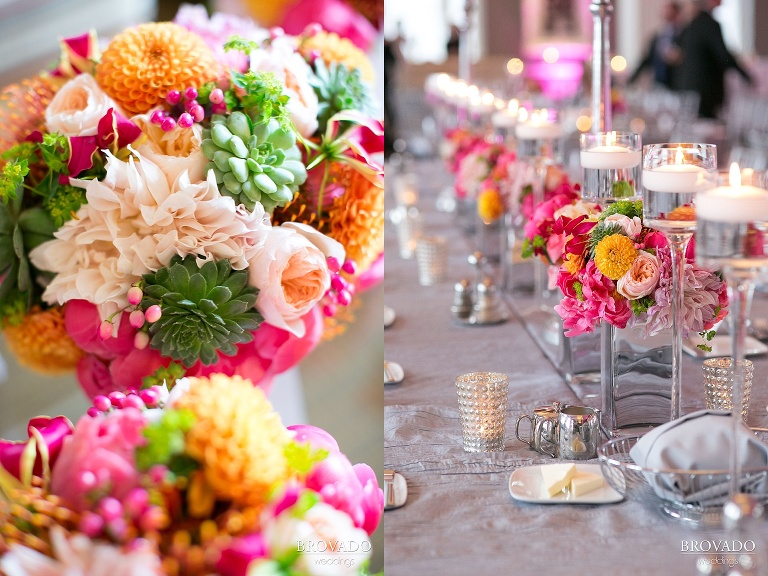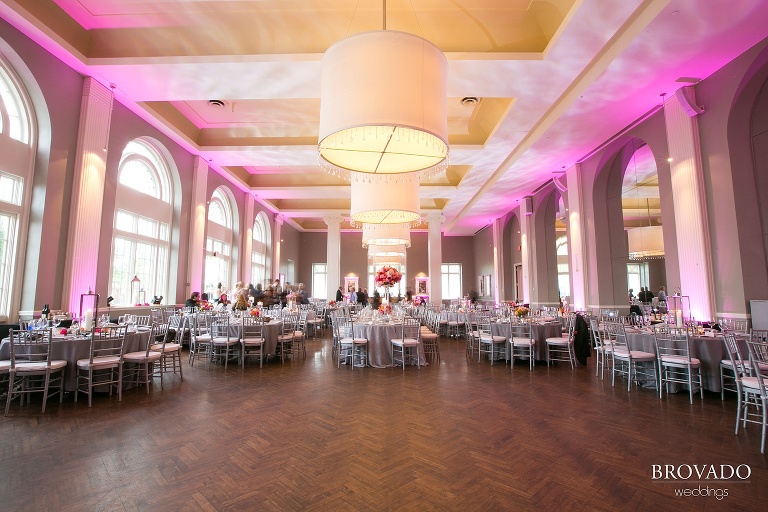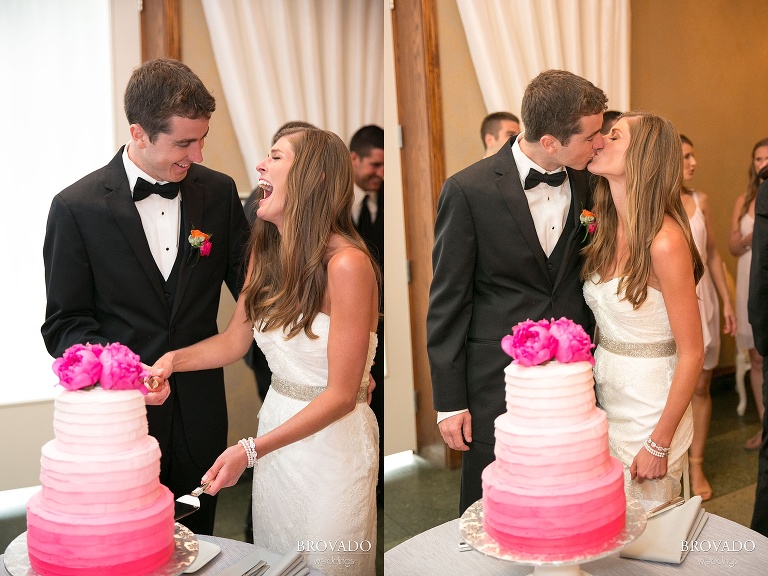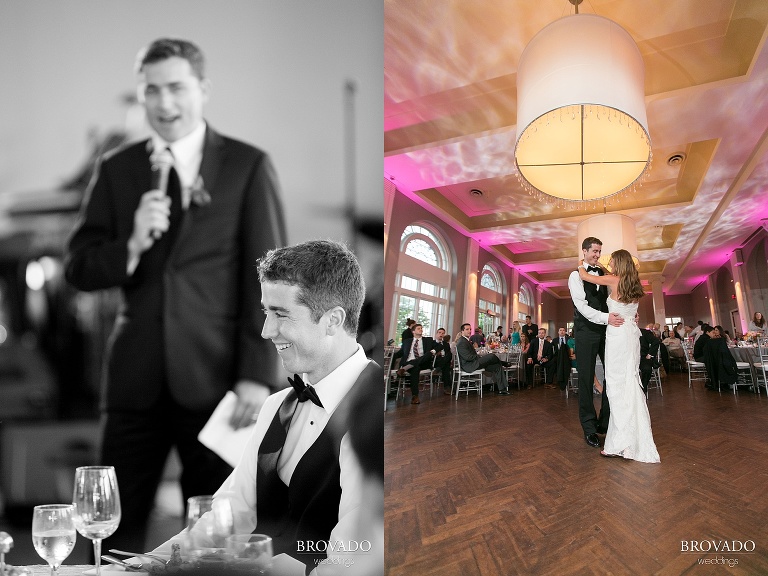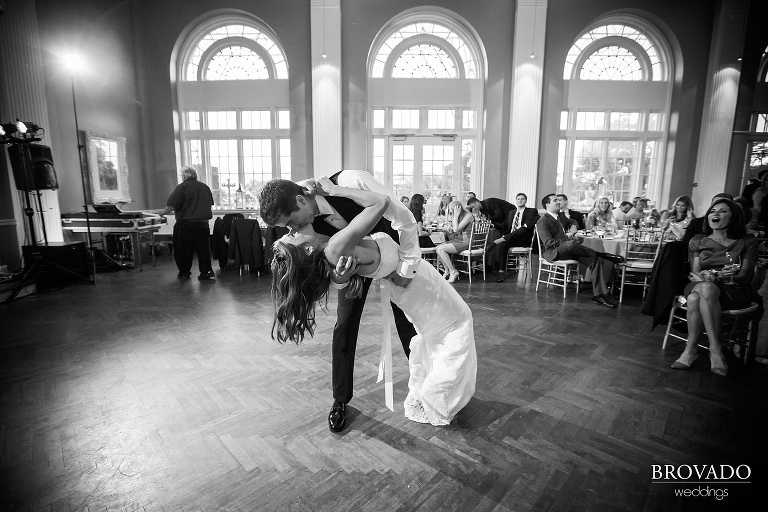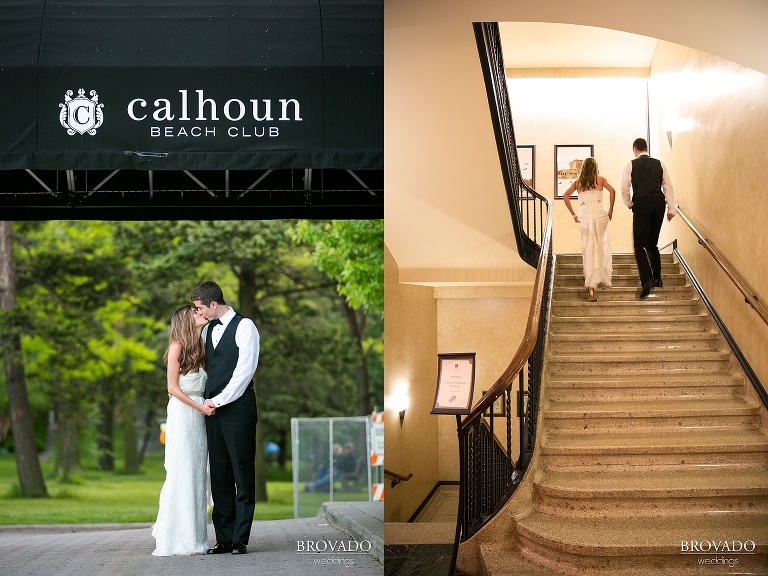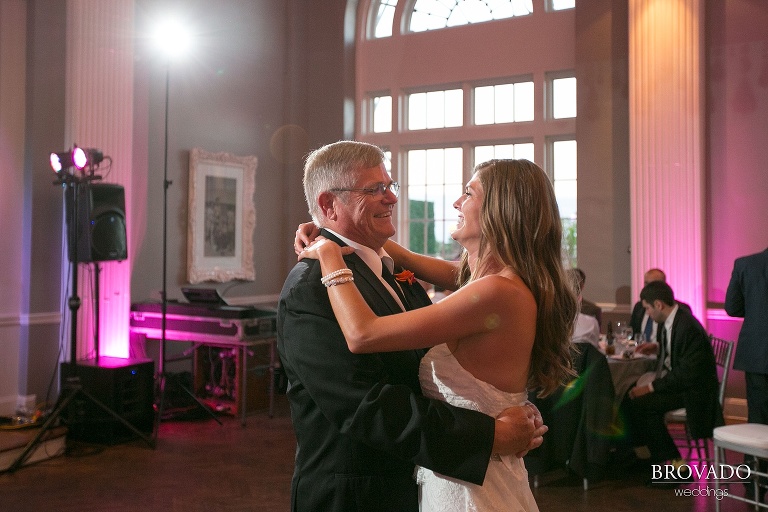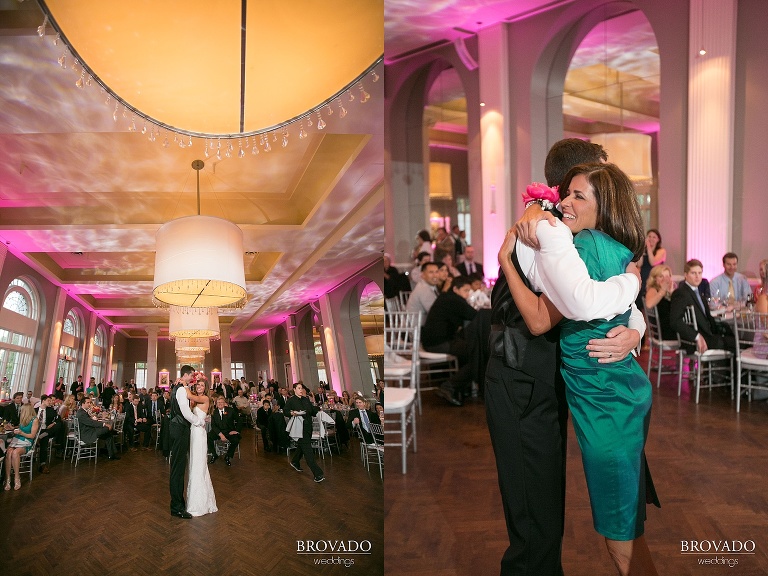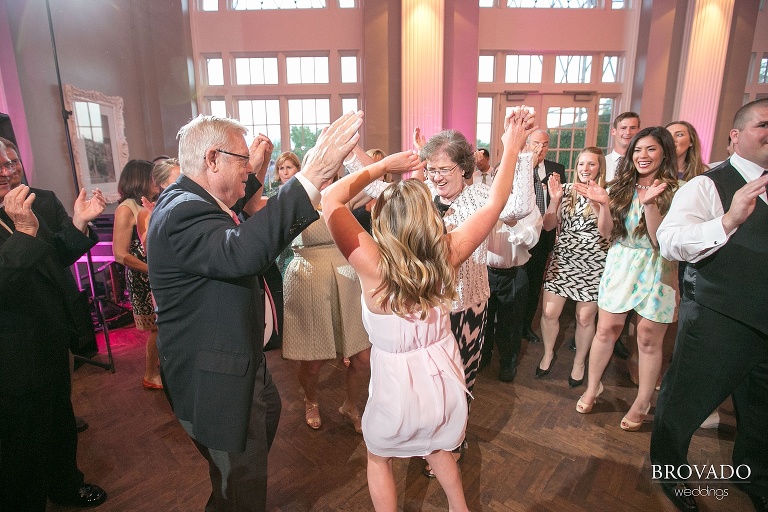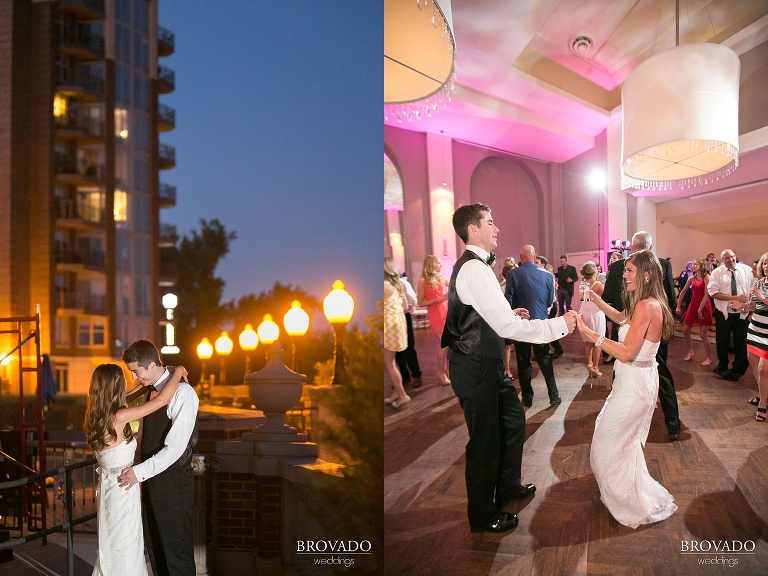 Wedding planner – Sarah Trotter, Lasting Impressions
Ceremony & Reception venue – Calhoun Beach Club – Minneapolis
Hair stylist – Wendy Carlson
Makeup artist – Michelle Sachs – Minneapolis
Caterer – D'Amico – Minneapolis
Cake designer – Sweet Retreats – Minneapolis
Florist – Sadie's Floral – Minneapolis
Dress – Rafael Cennamo
Tuxedos – Black by Vera Wang, Men's Wearhouse
Bridesmaid Dresses – Bella Bridesmaid – Minneapolis
Limo company – Eclipse Limo
Music – Synergy, Baroque Trio, Joy Schwarz
Stationer – Paper Rock Scissor – Minneapolis
Table & linen rentals – Apres – Edina
Lighting – Instant Request – Minneapolis