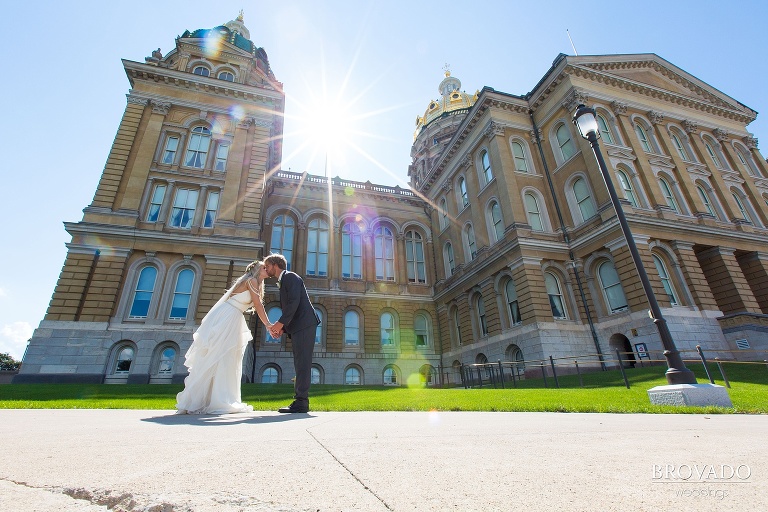 Mary and Jake's wedding was in downtown Des Moines, Iowa. As for most out of state weddings, I flew in the night before and photographed their rehearsal dinner. This I love because I am able to spend time with the couple and their family before the big day. I had a ton of fun getting to know their family and more about Mary and Jake. I learned that the gorgeous couple had first met at a Comic-Con convention. It all made sense once I saw their character-inspired cake toppers.
Mary and Jake have a unique and beautiful story, and their wedding was the same. They established a perfect balance between classic elegance and their own personalities, and weaved this aesthetic throughout the entire day. For example, the comic-style cake toppers amongst a room of lux crystal décor, the bright pink converse worn by all the beautiful bridesmaids, and Mary's flower headband, which perfectly accented her flowing gown. The design and style of their wedding was so representative of who they were, I had to make sure their wedding pictures were as well. We made sure to never let it get too serious as we were taking photos at the Iowa State Capitol building. The time was filled with silliness, laughter, and honest smiles. The pictures turned out amazing.
There was one specific moment that really set Mary and Jake apart from any other couple I had shot before. At their reception, there was a net full of pink and blue balloons hanging above the hardwood dance floor. As the couple began their first dance the net was released and balloons softly floated and bounced around them. I had never seen anything like it before. The release created awesome pictures and set the tone for an exciting night full of dancing, and a little bit of balloon popping.
Mary and Jake's wedding was a joy to attend because it was so "them."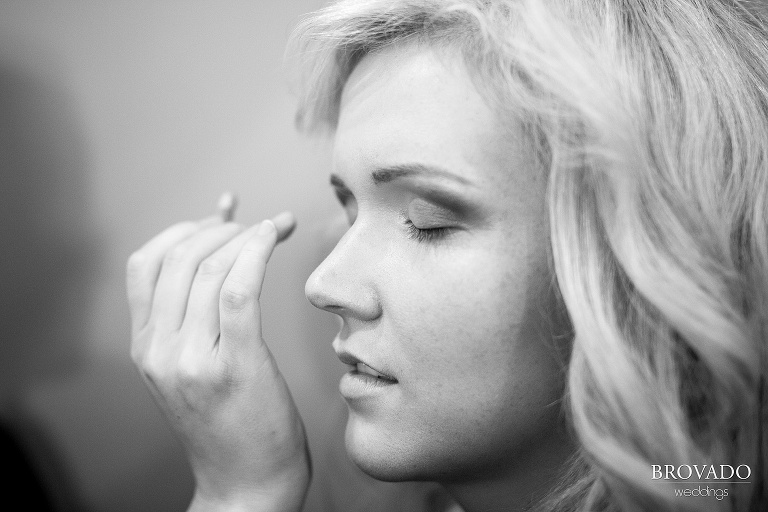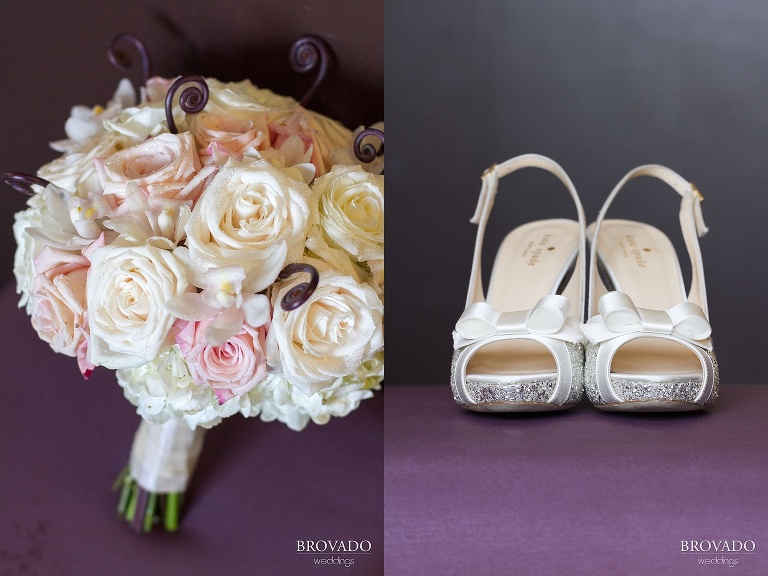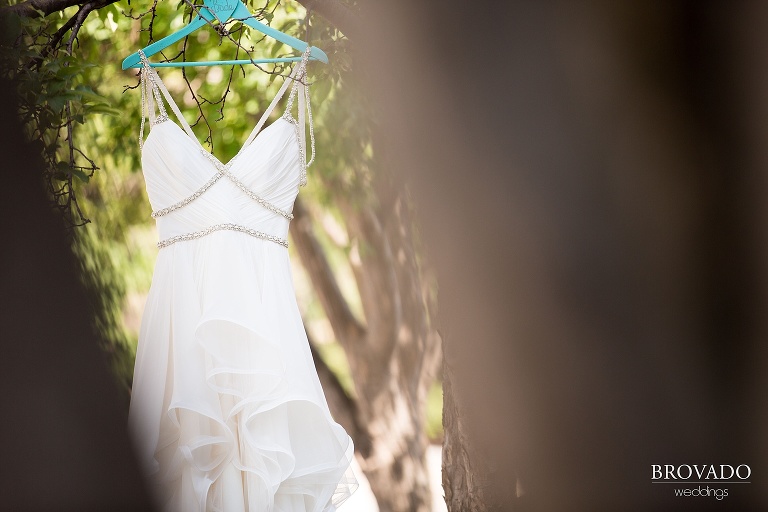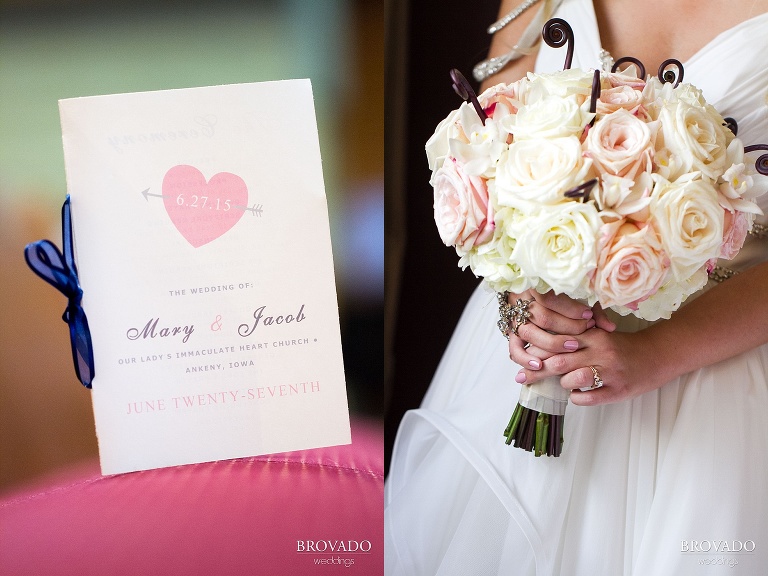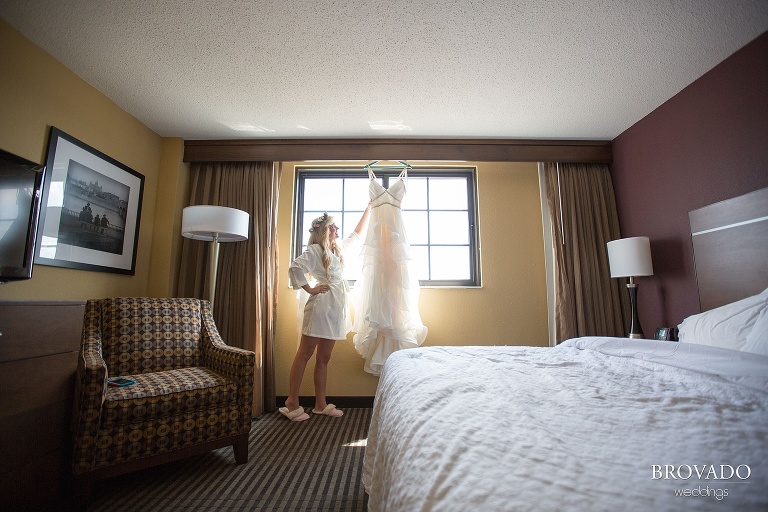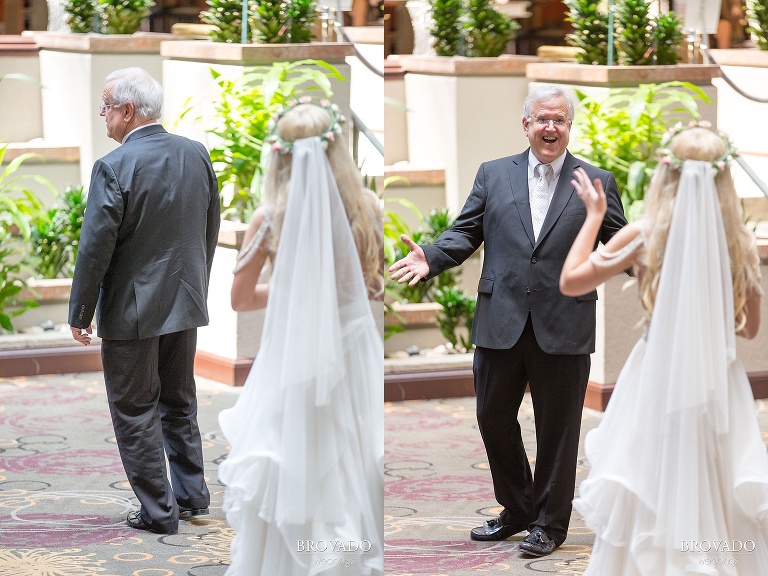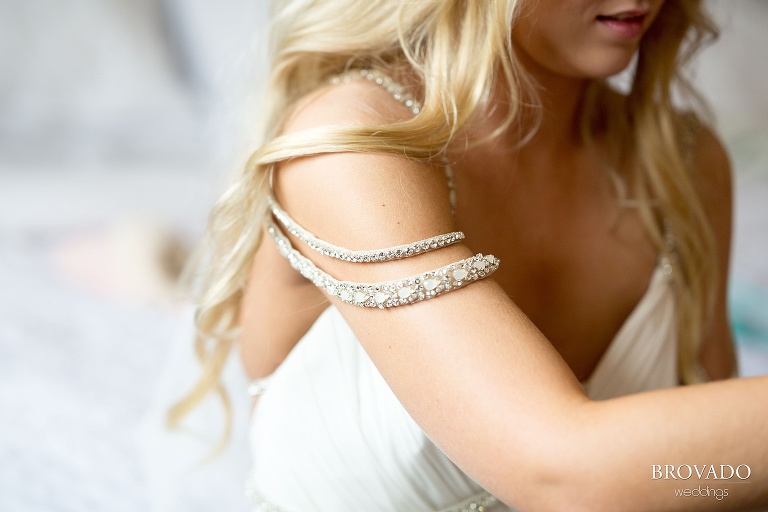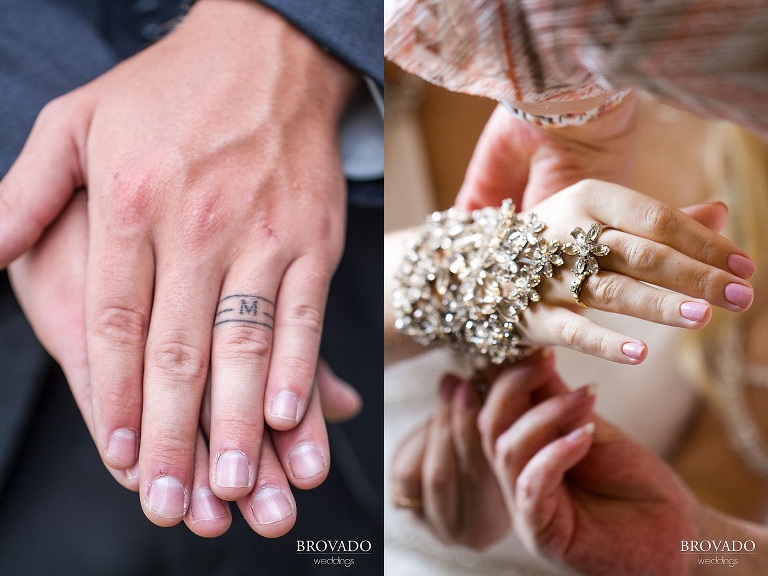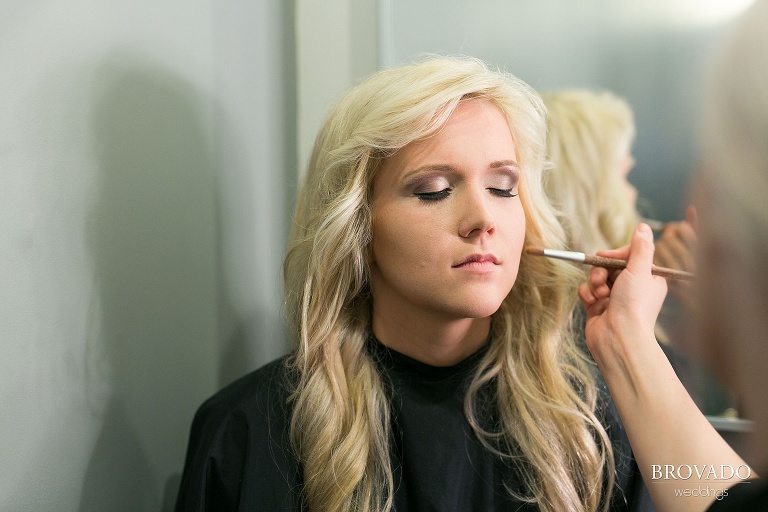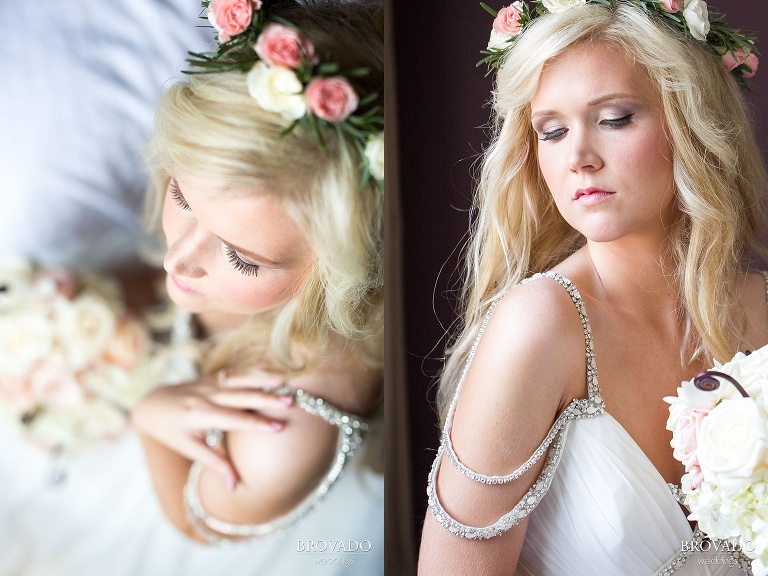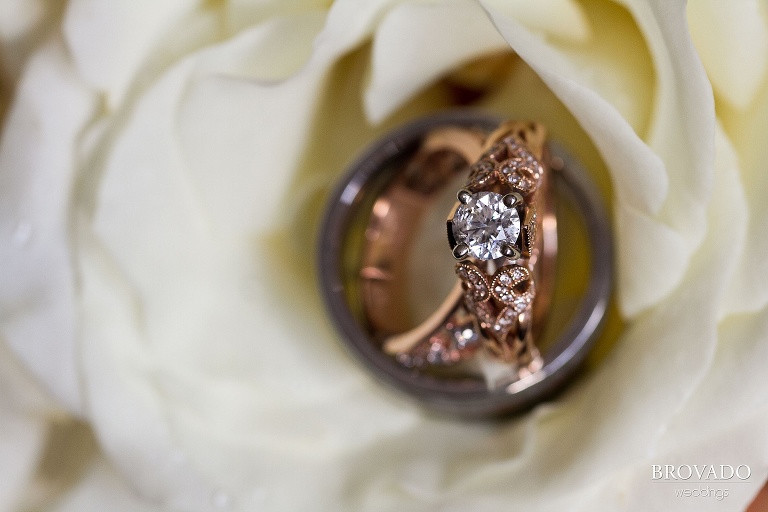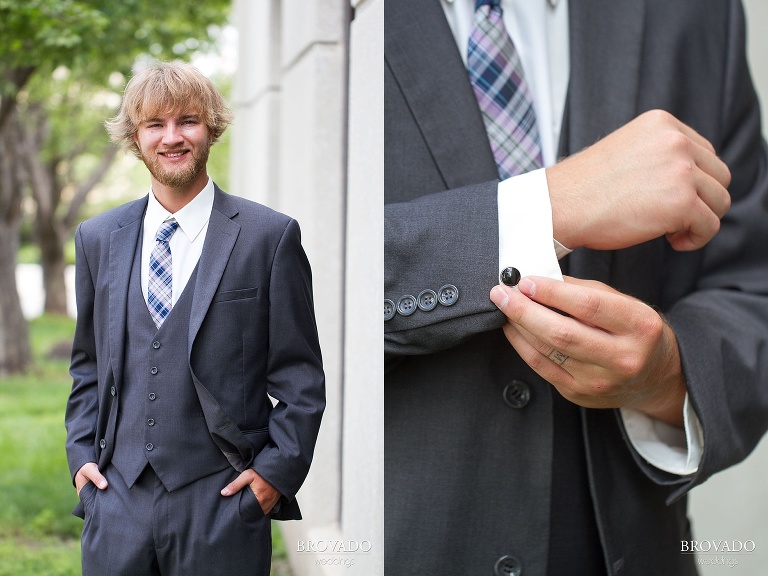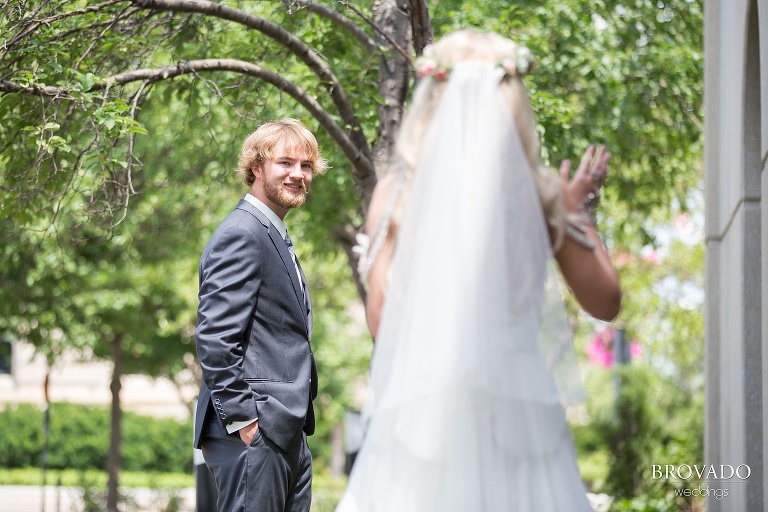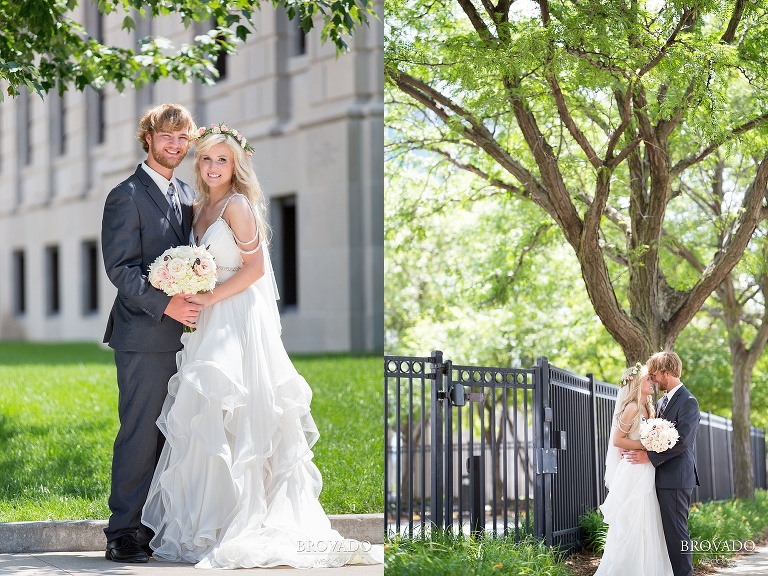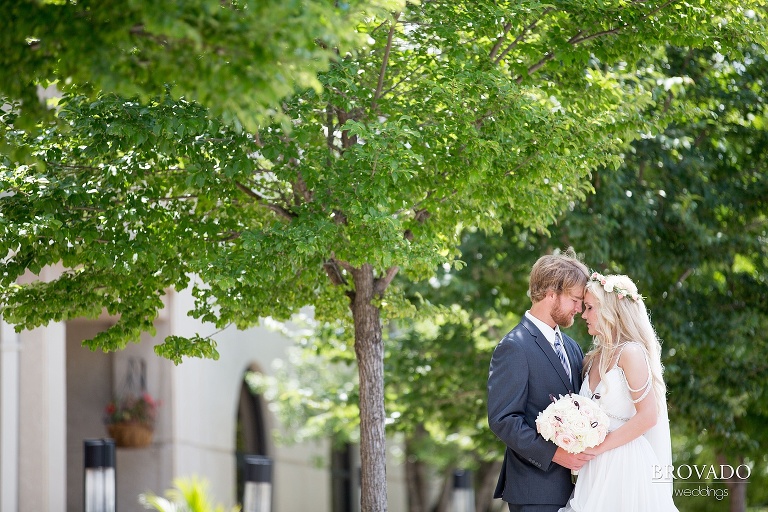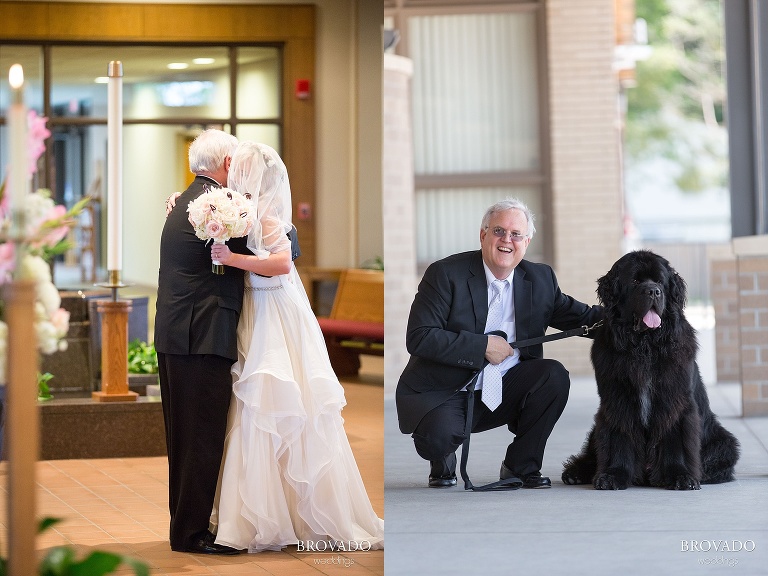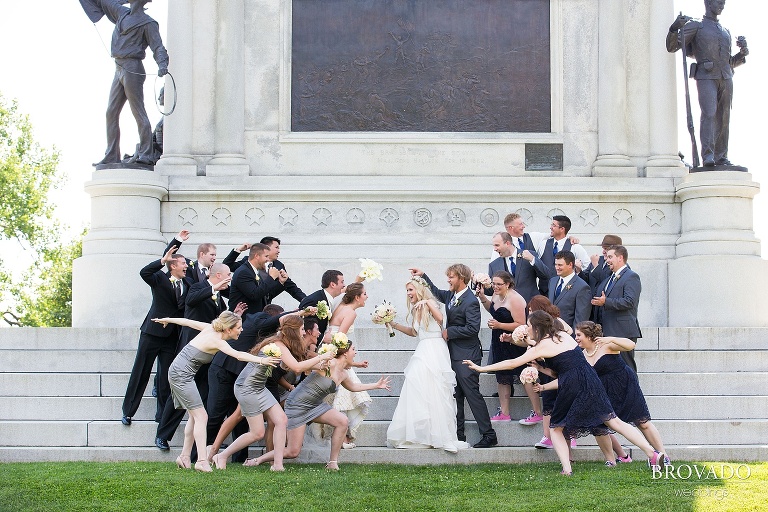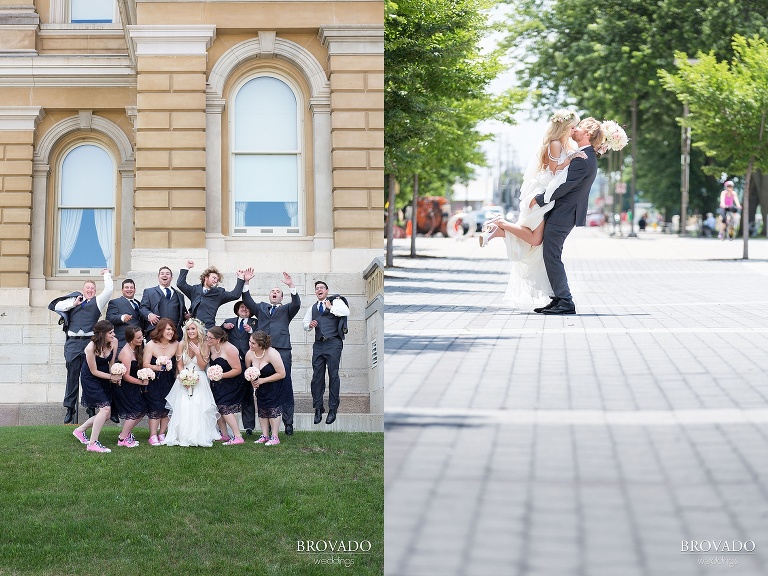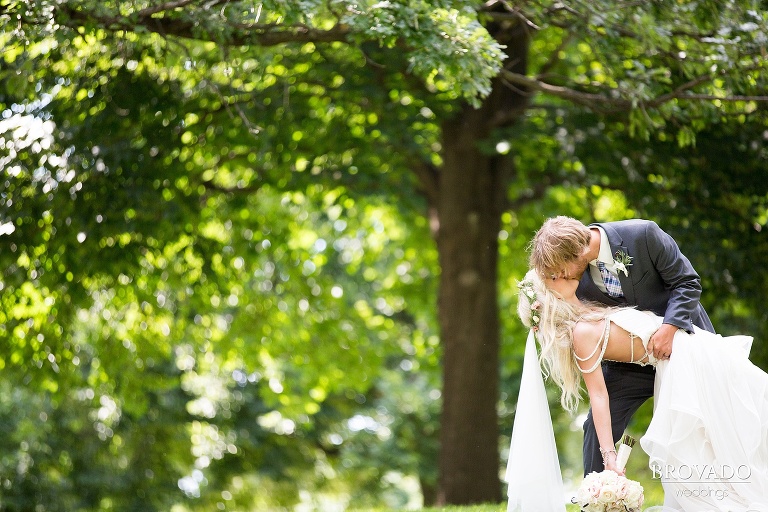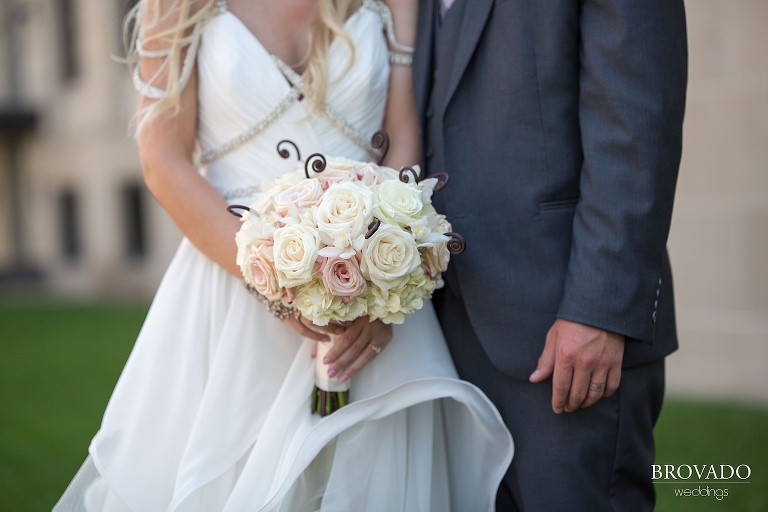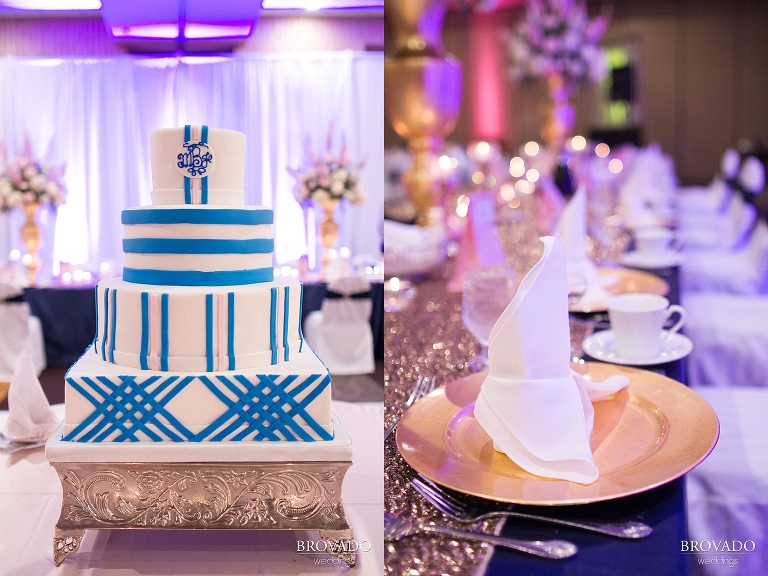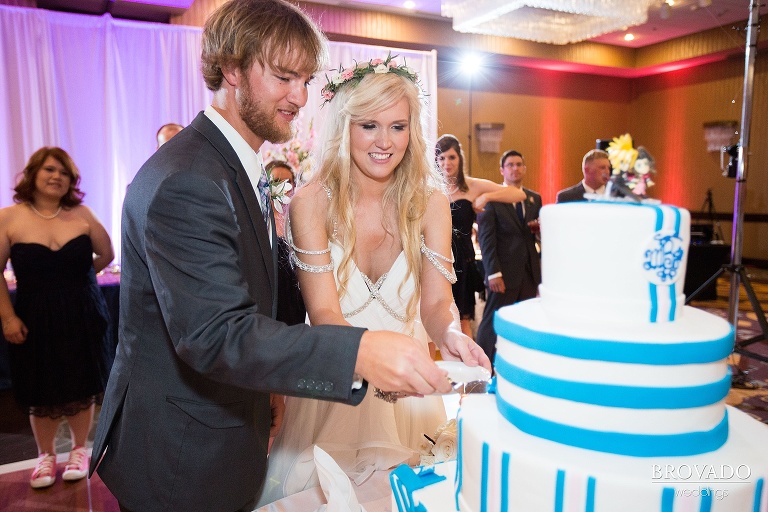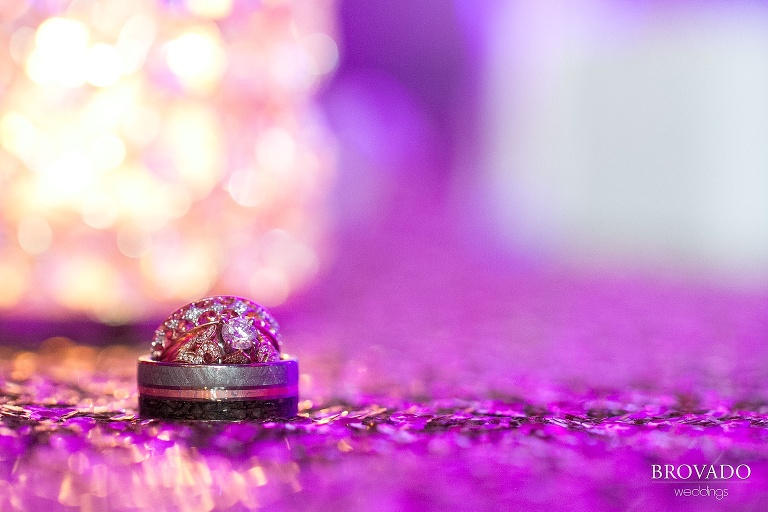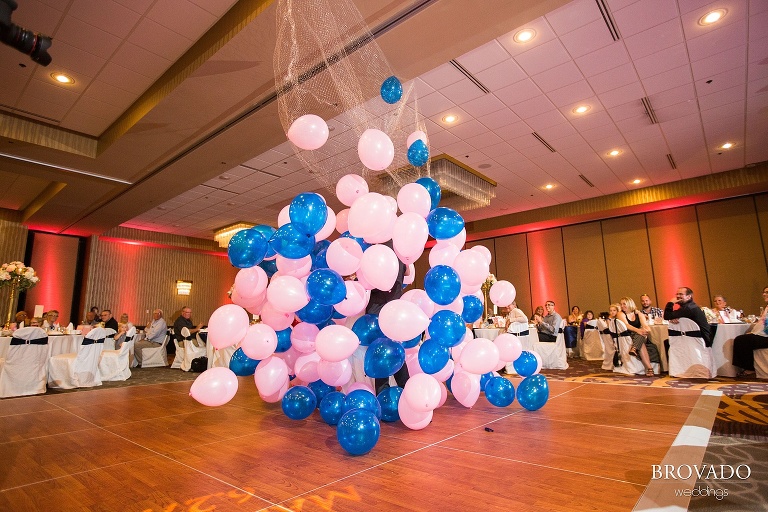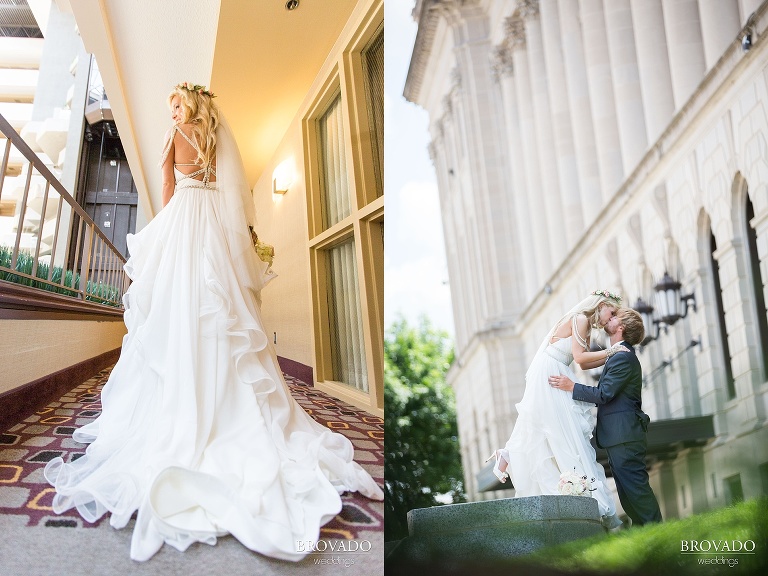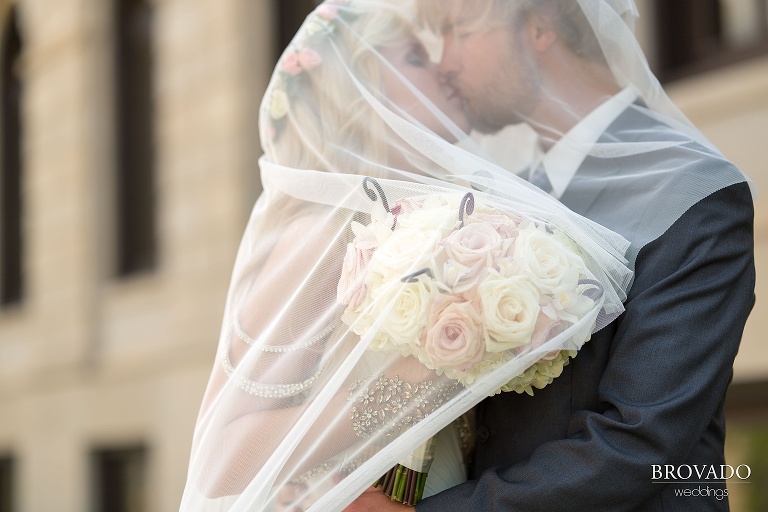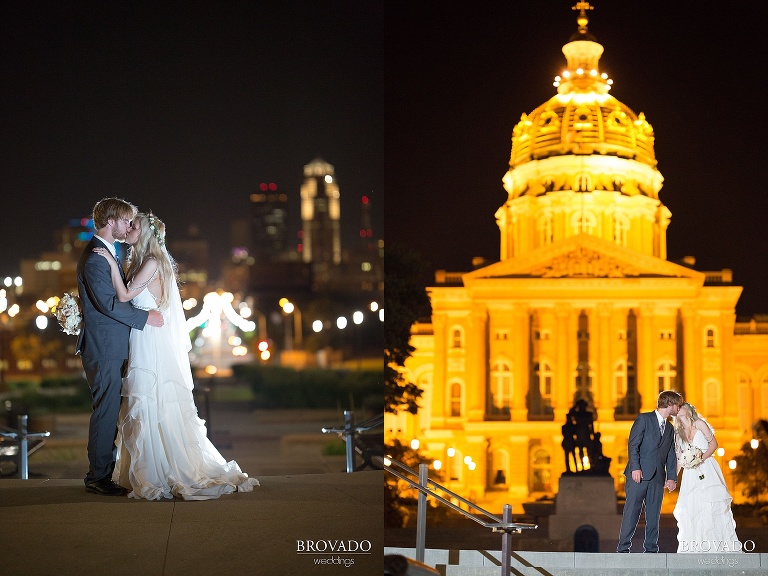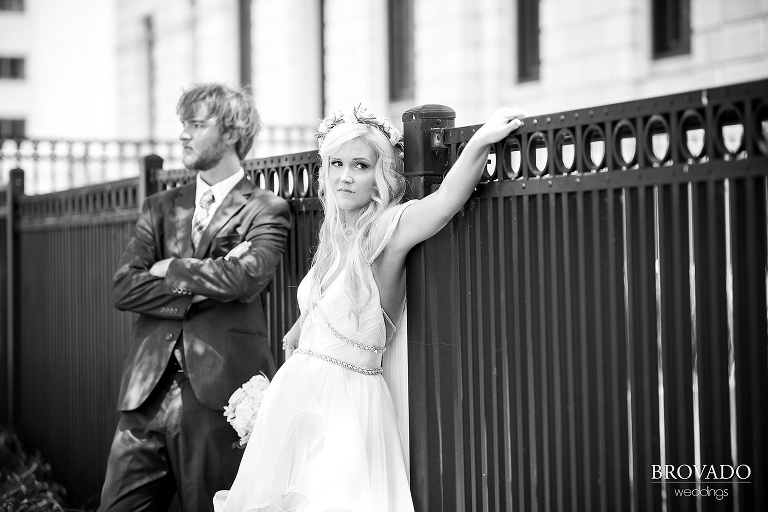 Ceremony venue — Our Lady's Immaculate Heart Church — Ankeny, IA
Reception venue — Embassy Suites — Des Moines, IA
Videographer — Harding Videography
Officiant — Father Steve Orr
Hair stylist — Salon W — Des Moines, IA
Makeup artist — Salon W
Cake designer — Glorious Desserts — Des Moines, IA
Decorator — Bella Flora — Urbandale, IA
Florist — Bella Flora
Dress shop — Schaffers — West Des Moines, IA
Tuxedos — Schaffers
Limo service — NPI Limo — Des Moines, IA
Music — Steve's Mobile Music — Ames, IA
Jeweler — Jewelry by Johan (groom's wedding ring) — Oakdale, MN
Jeweler — Jared (bride's engagement ring)
Jeweler — Hellzburg (bride's wedding ring)