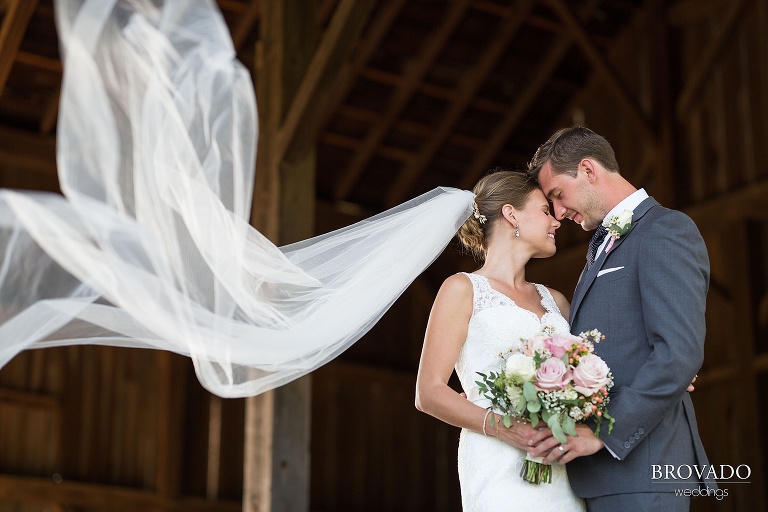 Angela is my cousin, and I really didn't want to photograph her wedding. Not because I don't love her. I love her so much that I would rather have attended her wedding than have worked at it. But she didn't take no for an answer, and we made a deal—I would shoot the wedding preparation and ceremony, but put my camera away for the reception (and let my team take over) so I could celebrate with her and the rest of our family. This arrangement and the entire day ended up being perfect.
Luckily there is no shortage of gorgeous backdrops for the gorgeous couple to capture each moment of their wedding day within the bounds of Stillwater, MN. Even the condo where the bridal party got ready had best view of downtown Stillwater I had ever seen. All of the big and little moments seemed to hold equal importance and beauty.
Both the bride and groom said that their favorite memory was the first look.
I get why; it was a rollercoaster of emotions, in the best way. The two greeted each other with huge smiles, which turned into tears (mostly from Marco), and then back to smiles again. What is even sweeter about their first look is that Angela's father and Marco almost had identical reactions to seeing her for the first time, both clearly so overwhelmed by how beautiful she was and how much they love her.
From the first look, to beautiful outdoor ceremony at the Trellis, and finally the reception at the Stone Ridge Golf Course — tears and laughter continued to persist as a common theme. Especially when Angela's father, my uncle, stood up to give the father of the bride speech. I'm not going to lie — I was terrified for Angela.  I had no idea what he was going to say, or how he was going to embarrass her, and then he went on to give the best speech I had ever heard. He had the entire audience, including myself, laughing and crying and laughing again. It was so special to be a part of and attend your wedding day. Congratulations Angela and Marco! You can never have too much laughter or too many joyful tears.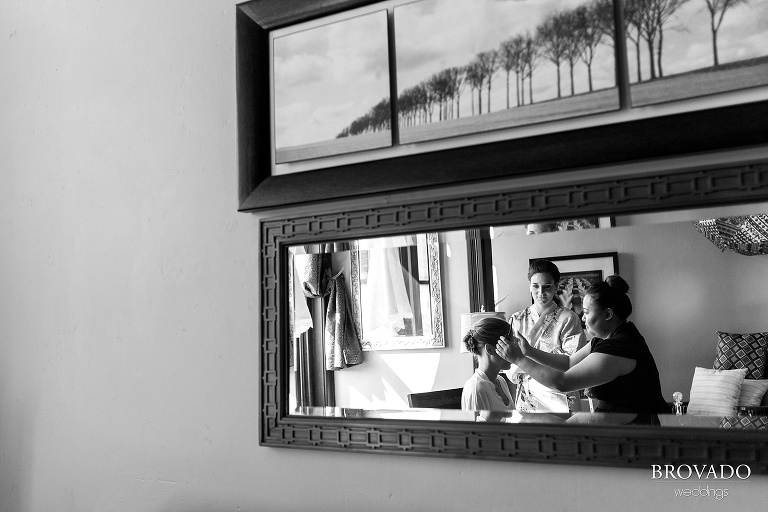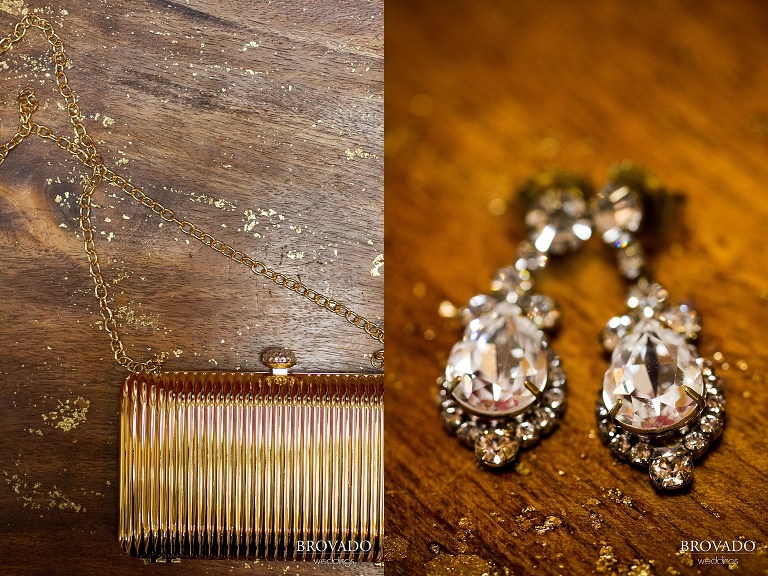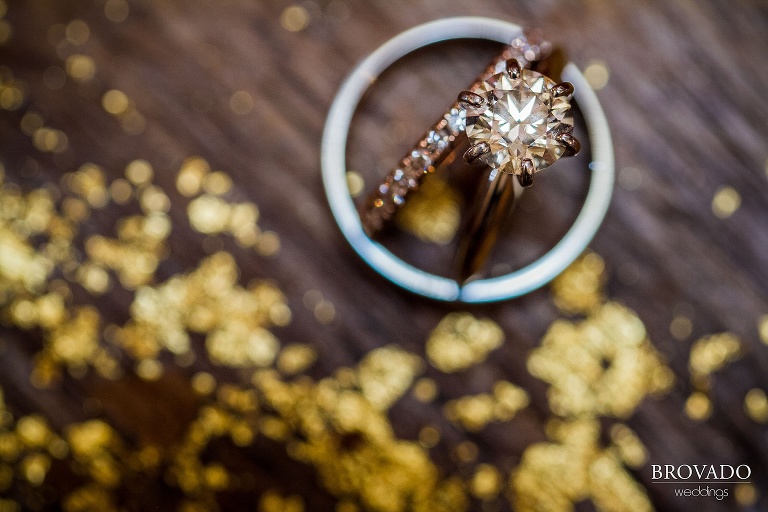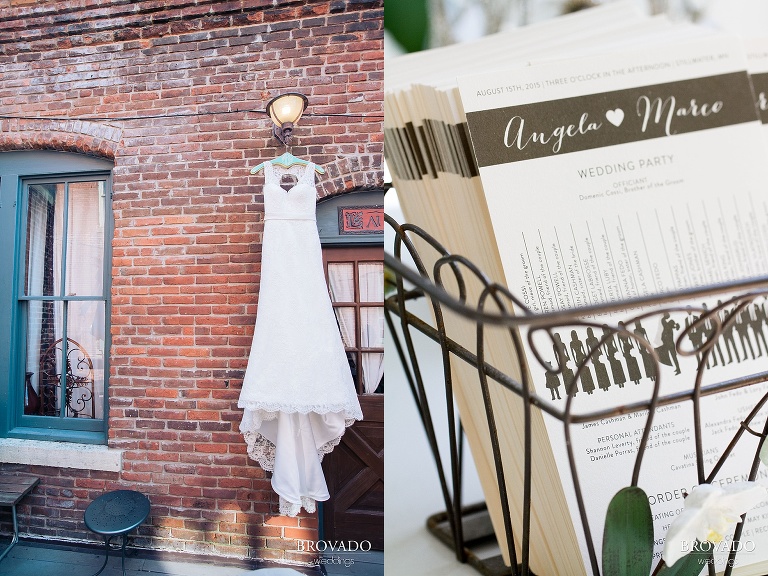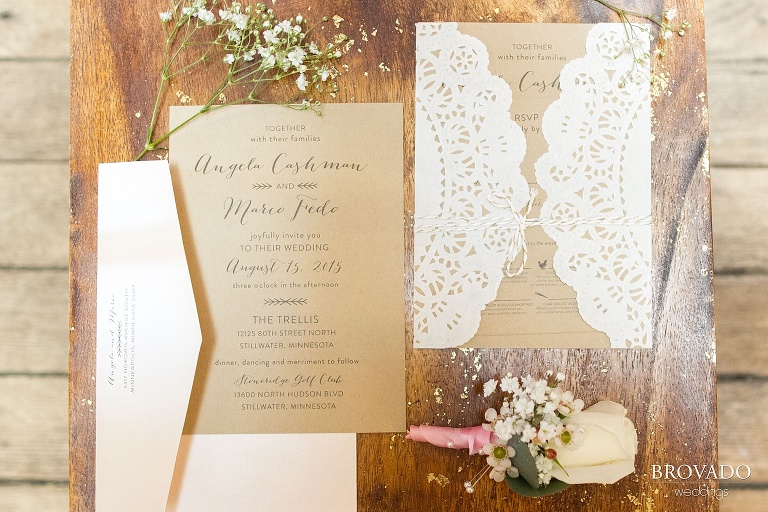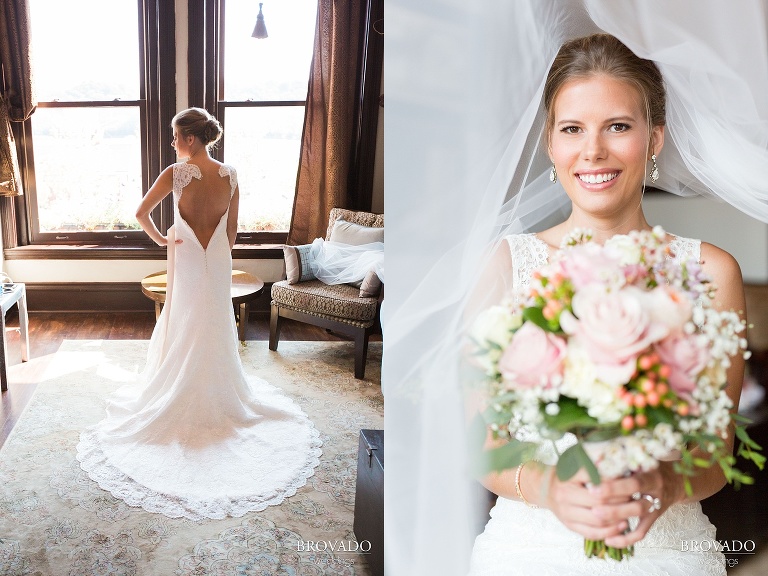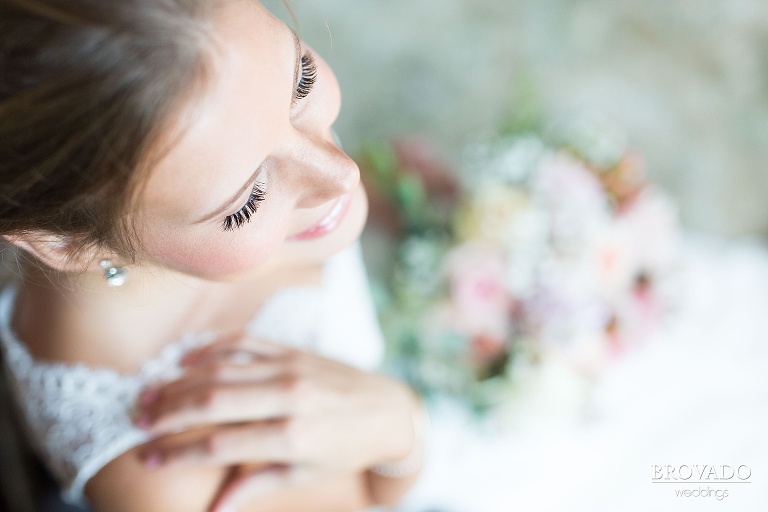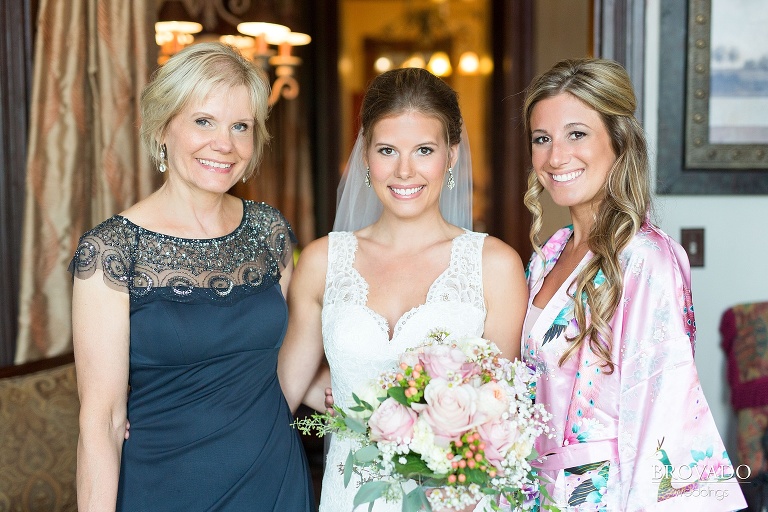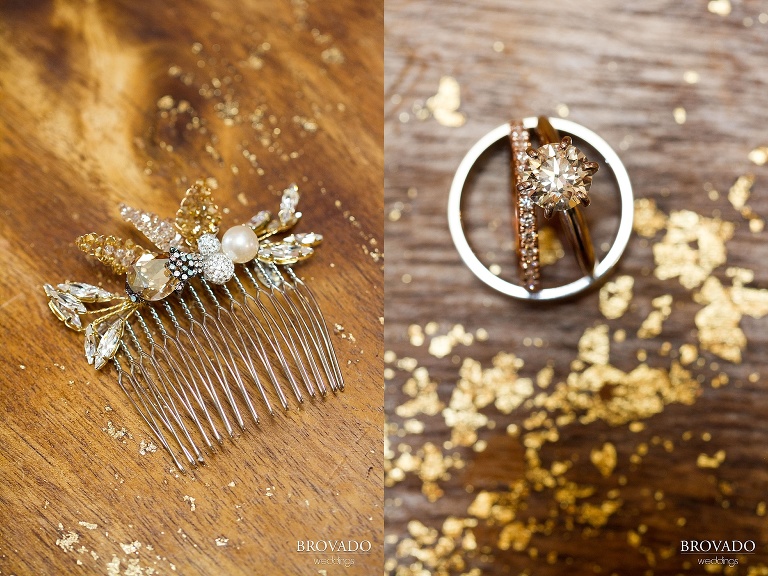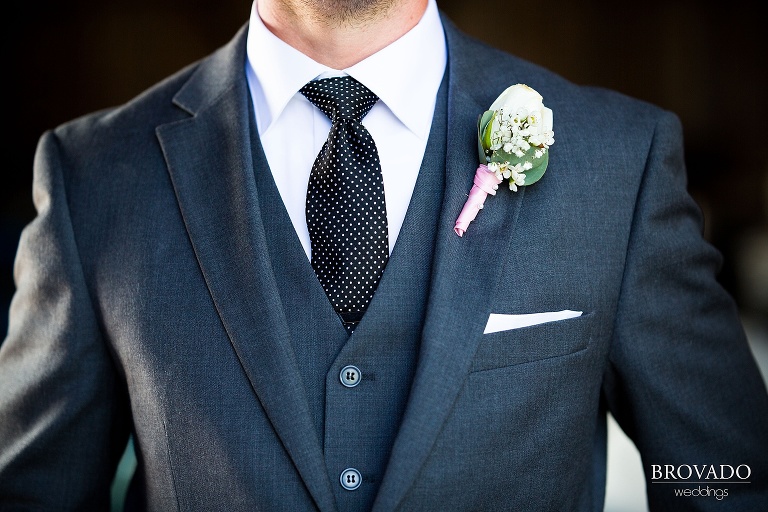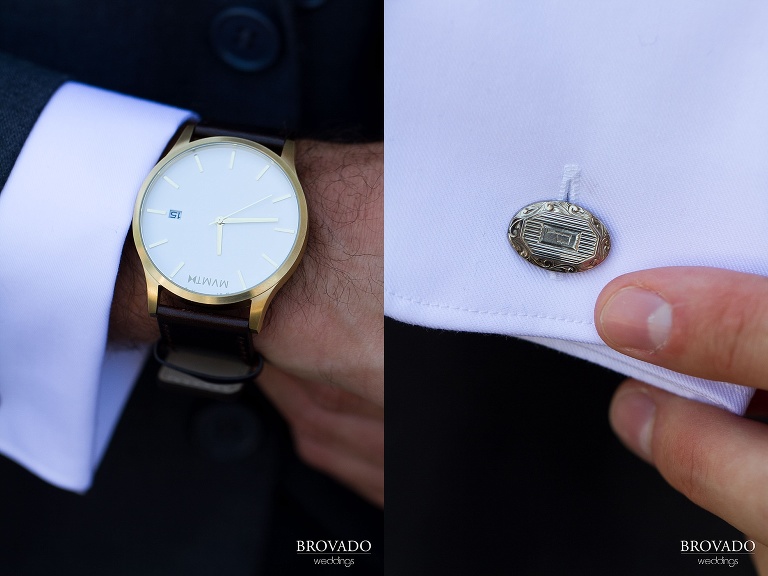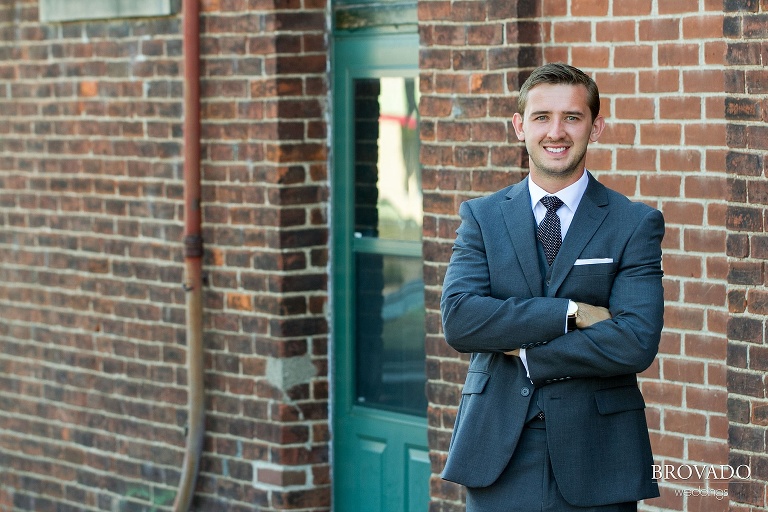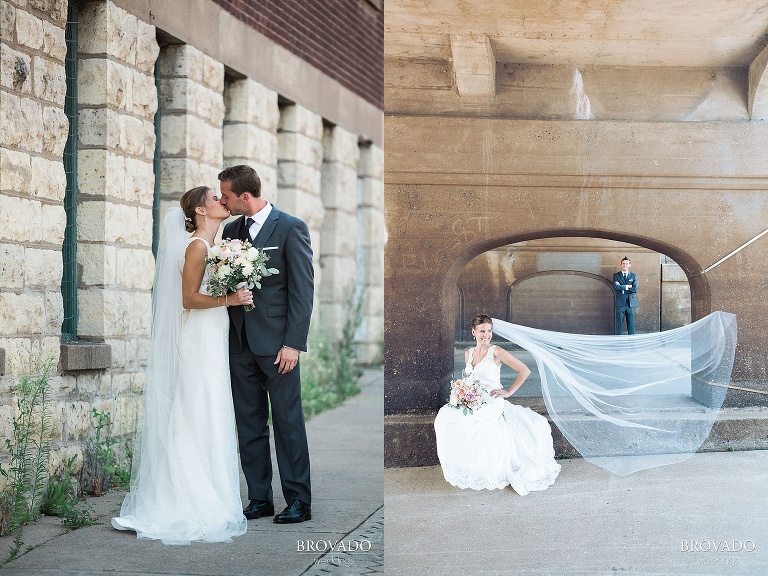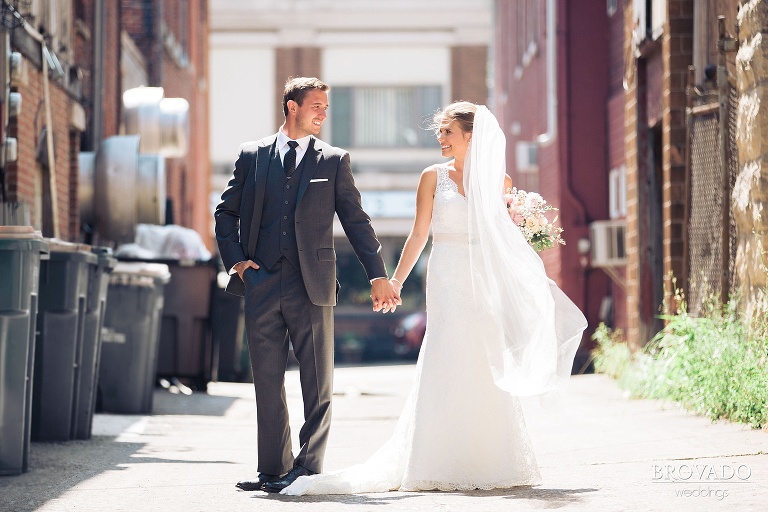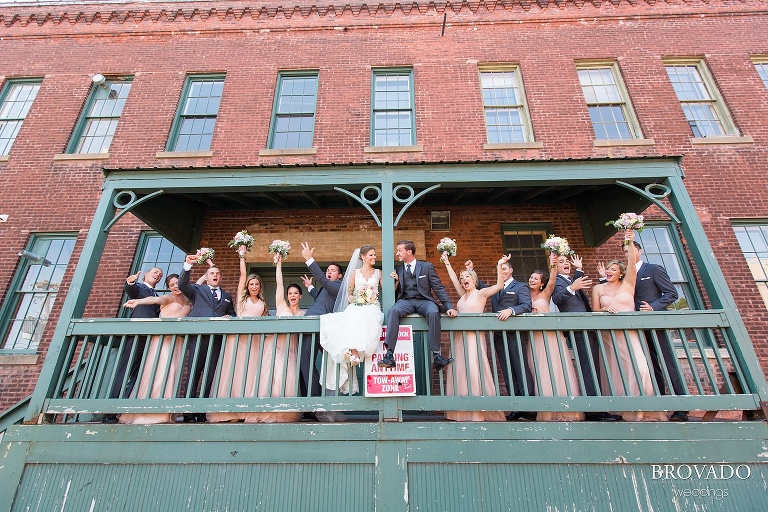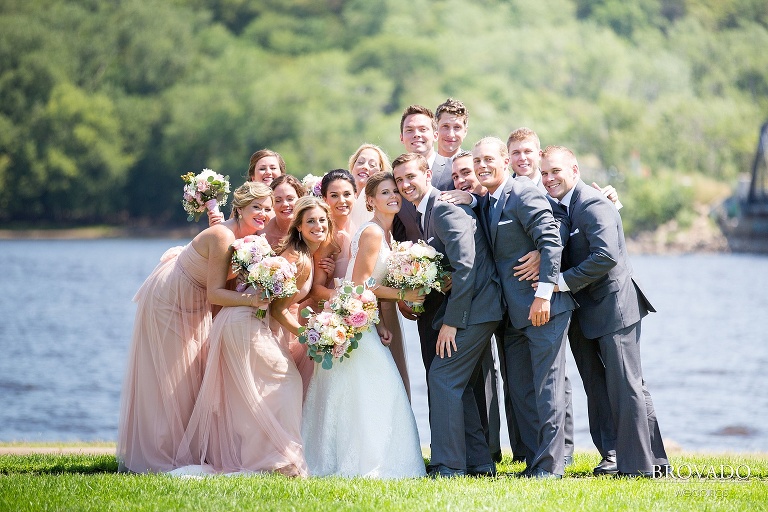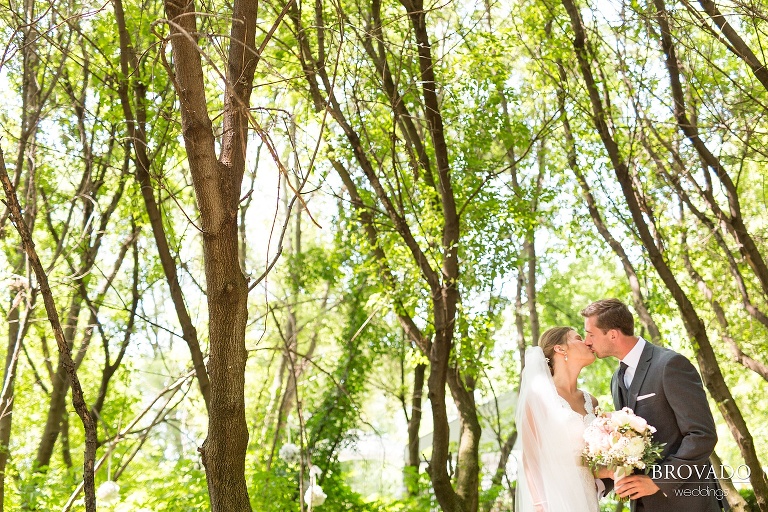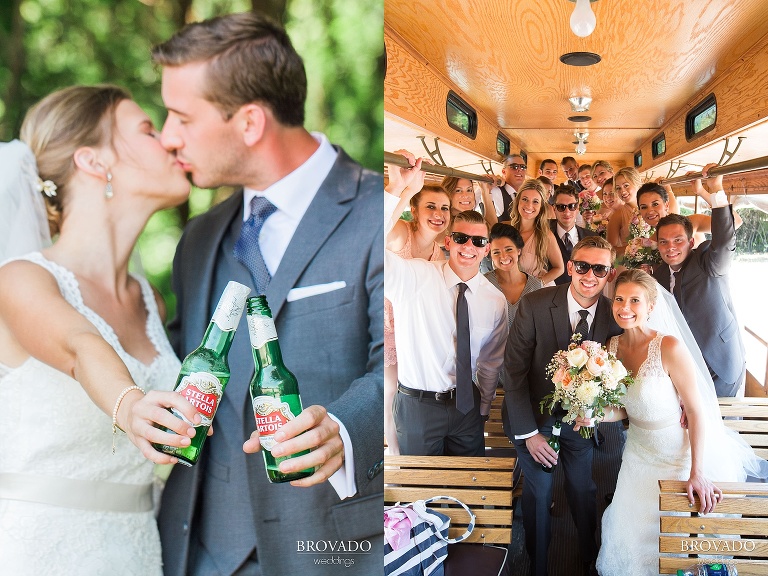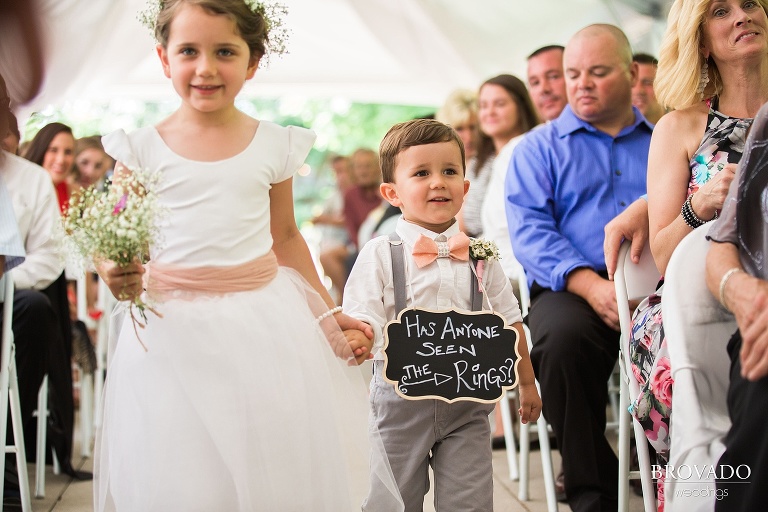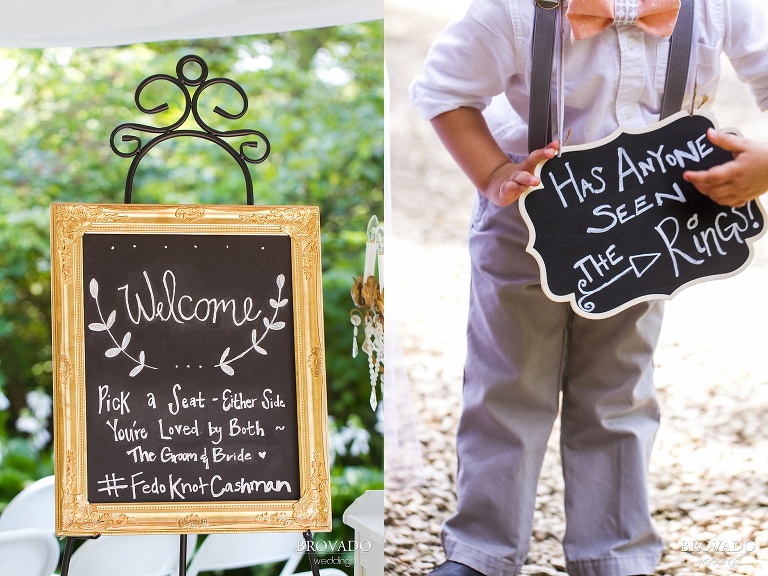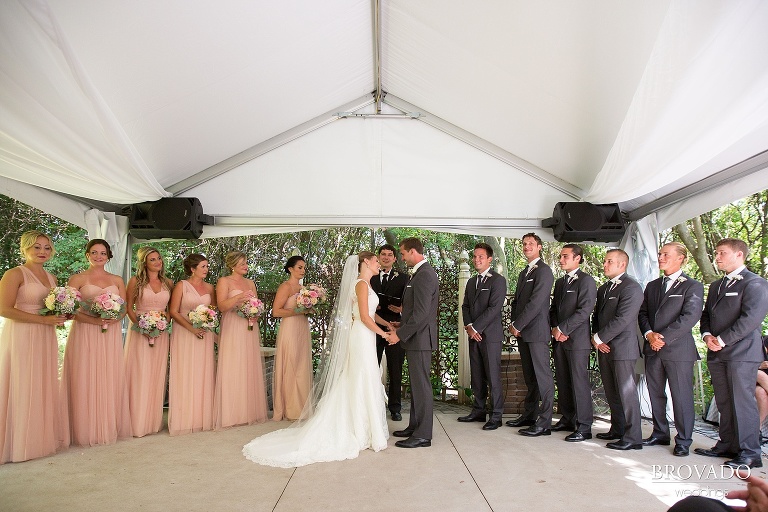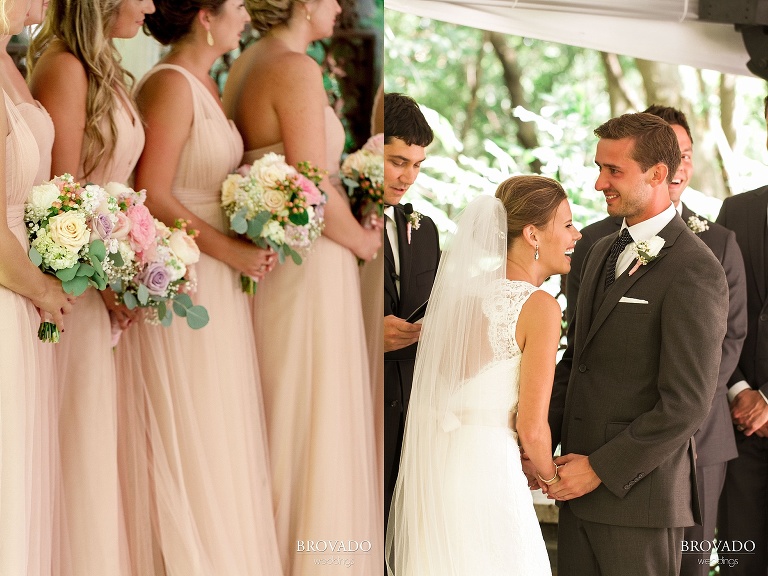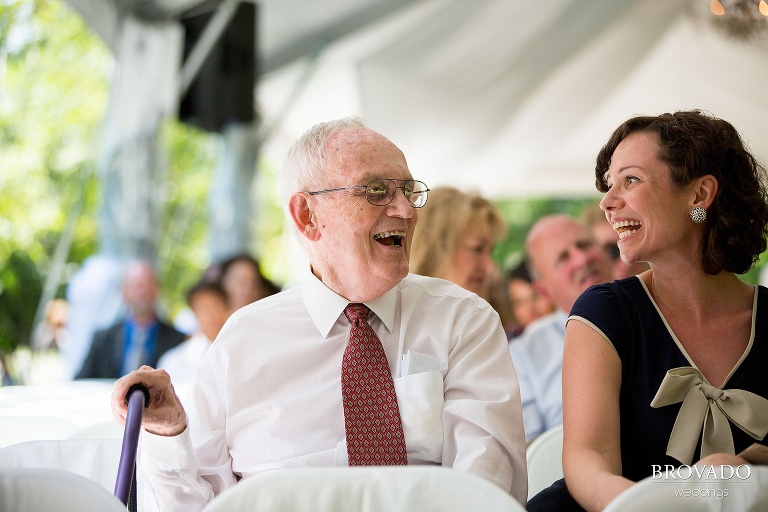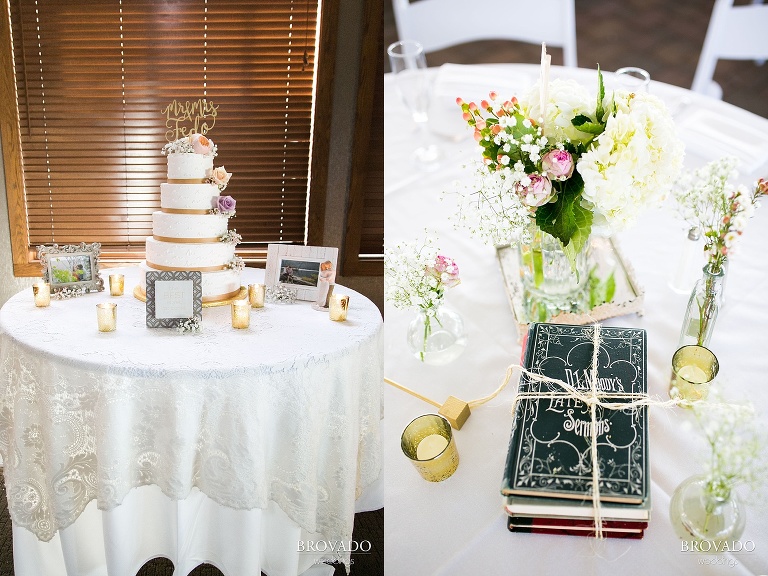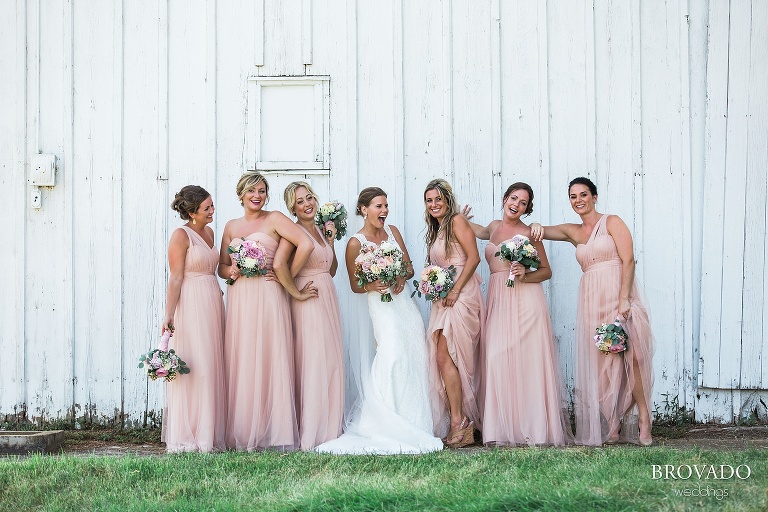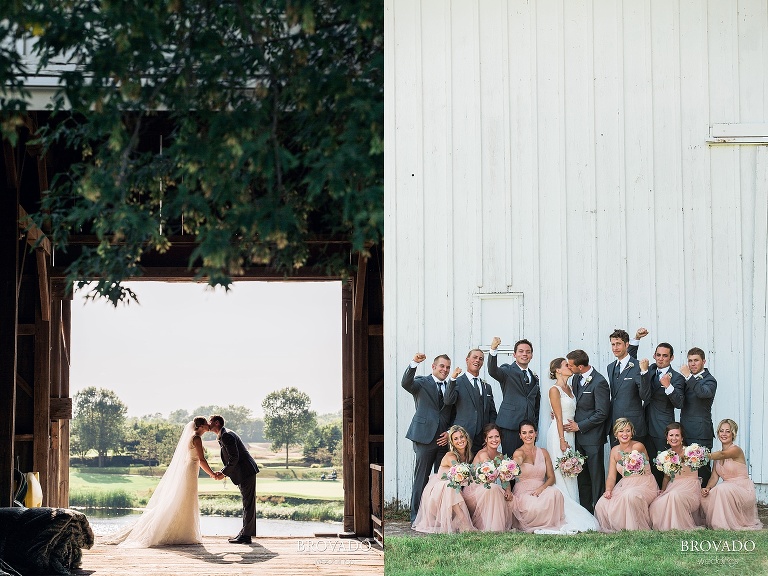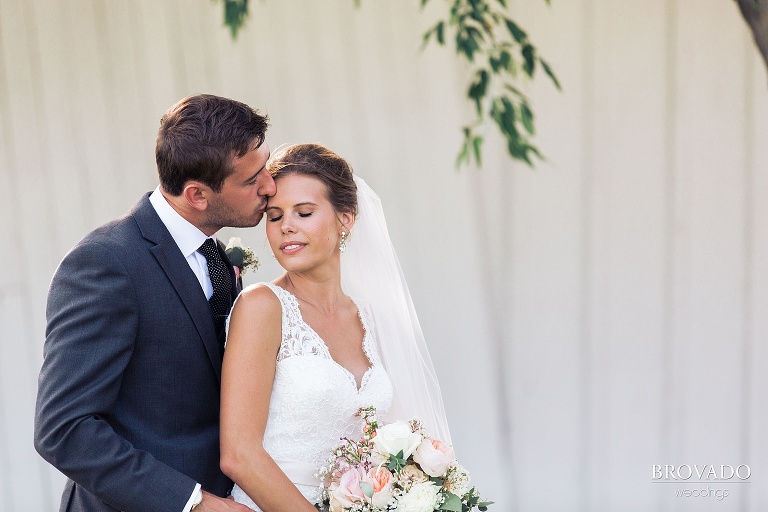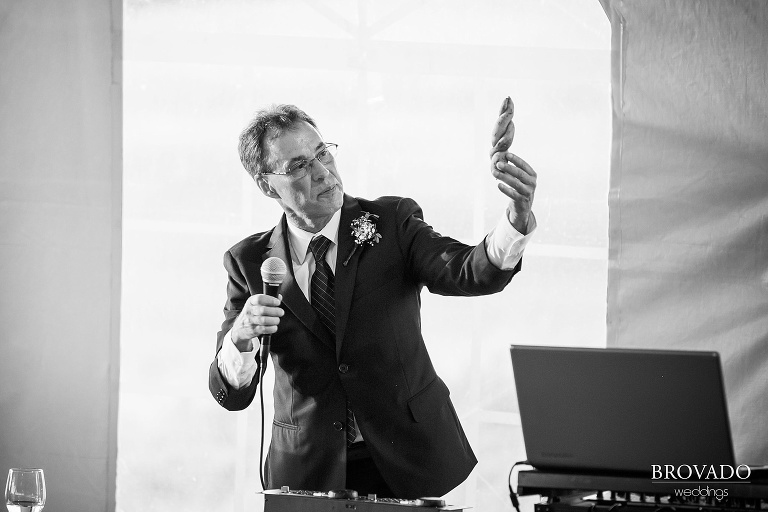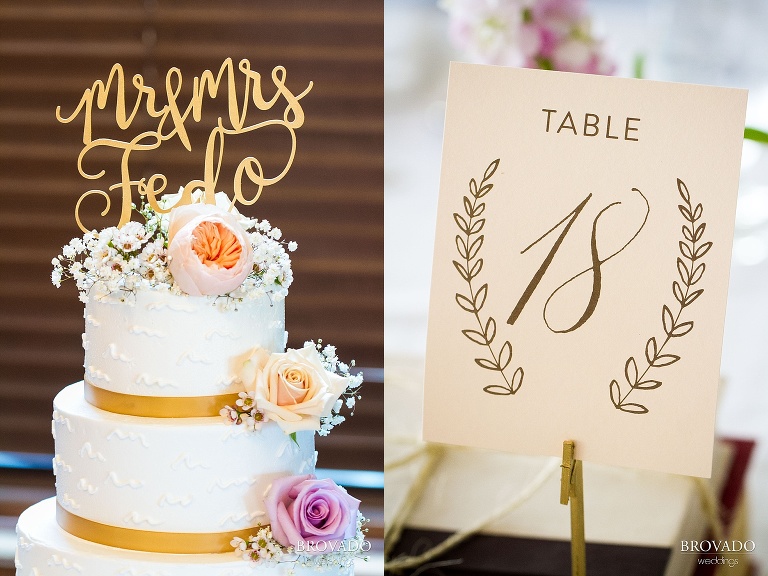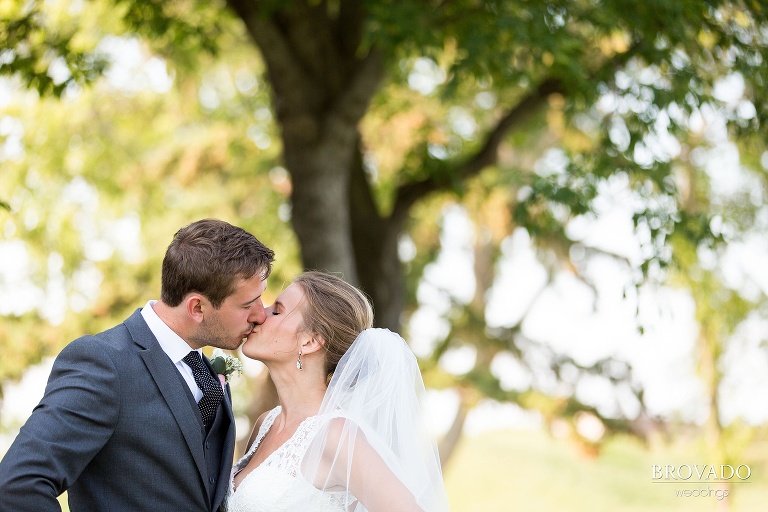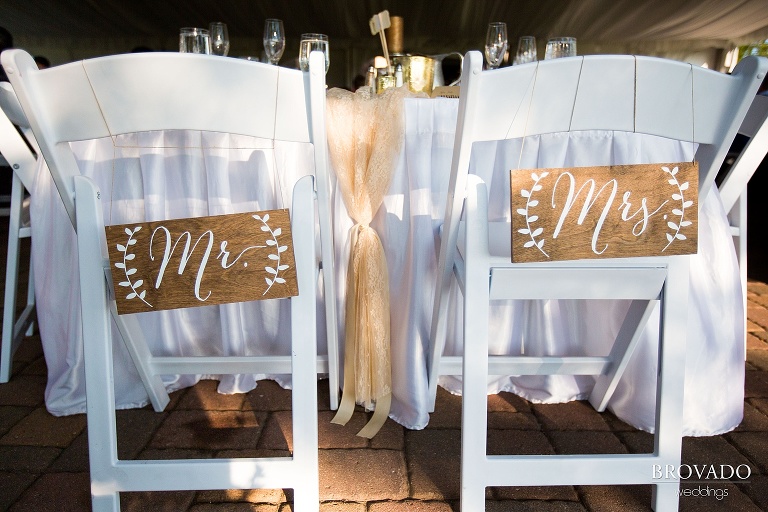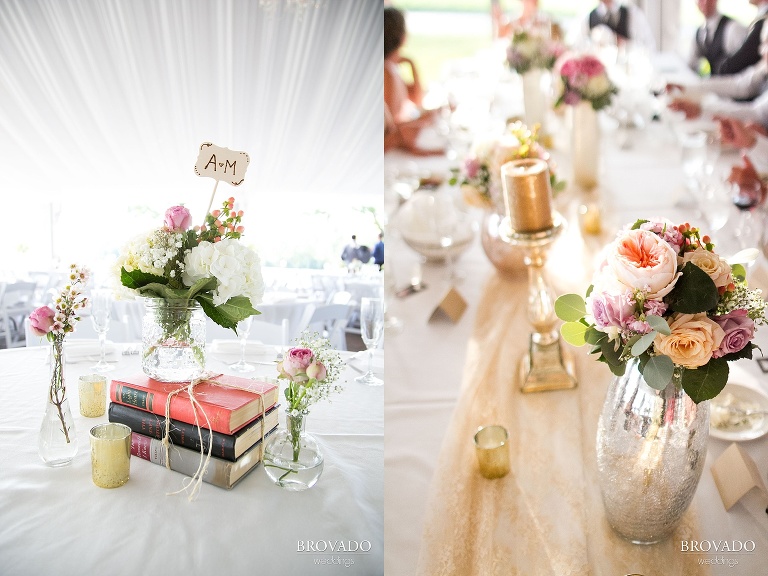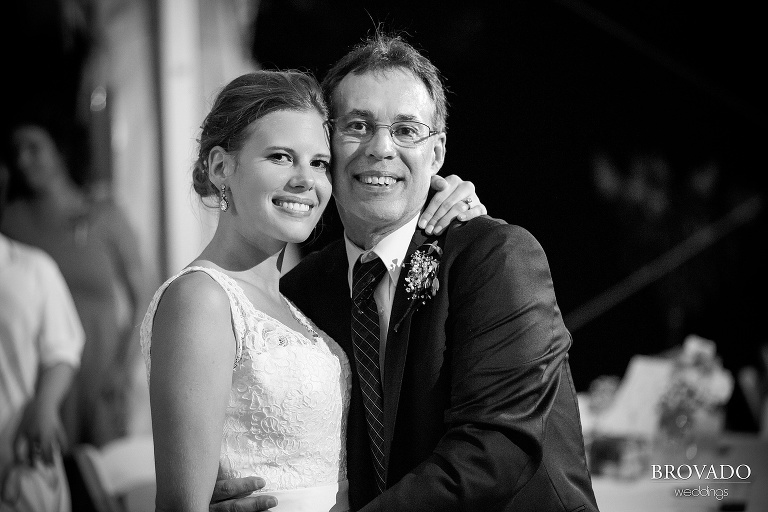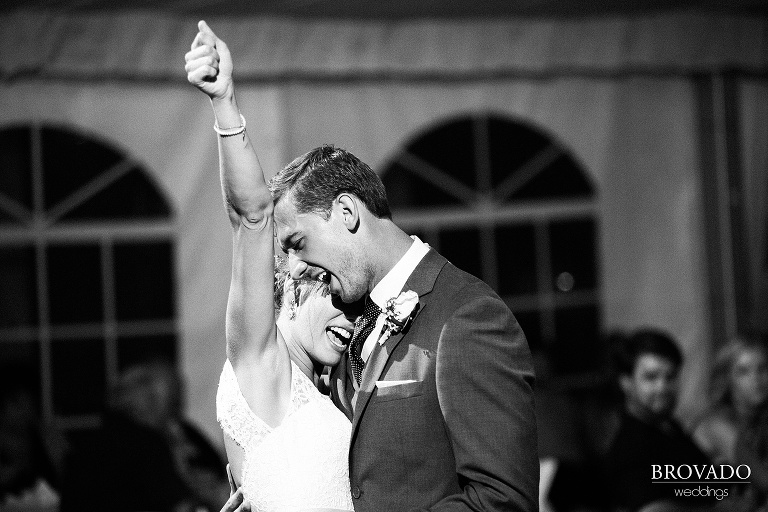 Ceremony Venue – The Trellis – Stillwater, MN
Reception Venue – Stone Ridge Golf Club – Stillwater, MN
Hair Stylist – Creative Beaute Agency – Minnetonka, MN
Caterer – Danny's Bar and Grill – Stillwater, MN
Cake Designer – Dorothy Ann Bakery – St. Paul, MN
Florist – Colleen's Flower Cellar – St. Paul, MN
Dress Shop – The Wedding Shoppe – St. Paul, MN
Tuxedos –Heimies Haberdashery – St. Paul, MN
Party Bus Company – Stillwater Trolley – Stillwater, MN
DJ – Aaron's Anytime DJ
Stationer – Paper Rock Scissor – Minneapolis, MN
Chair, Table and Tent Rental – Rustic Elegance – Woodbury, MN
Jeweler – Continental Diamond – St. Louis Park, MN
Dress Alterations – Louise Marie Weddings – St. Louis Park, MN