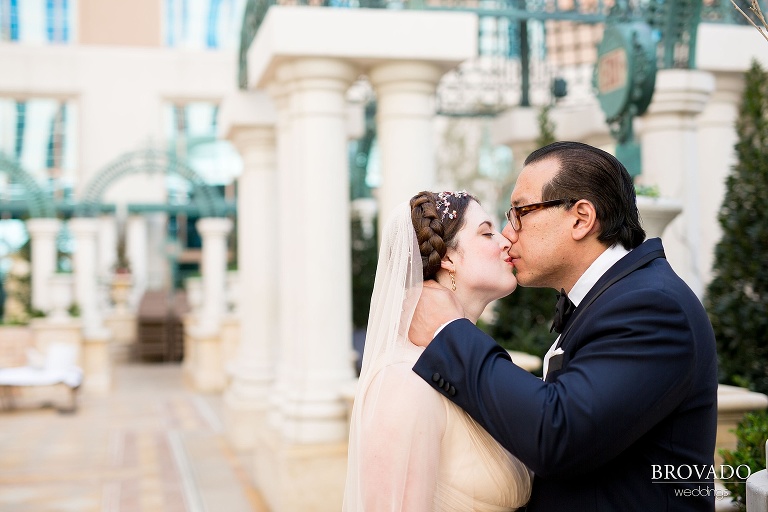 I met Warren a couple years ago when I visited friends in LaCrosse, Wisconsin. He was in med school at the time, and was well known for hosting get togethers for his colleagues at the hospital. If you wanted a cool place to chill, you went to Warren's.
Warren and Eileen continued their tradition of throwing chic parties by planning a destination wedding at the beautiful Venetian resort in Las Vegas.  In 2015, this was the wedding to be at. My mental image of the shotgun Vegas wedding with silk flowers in a theme chapel officiated by an Elvis impersonator has been forever changed by photographing Warren and Eileen's stylish ceremony in the immaculately landscaped Venezia Courtyard, and their elegant Bouchon Bistro reception that featured a fresh lobster dinner and endless champagne.  Afterwards, the wedding party went out for some Vegas nightlife of course, at Marquee nightclub, where they danced the night away and even took a dip in the club's hot tub after hours.
Eileen told me a little about Warren's proposal…
"He HATES surprises. So much that he also hates surprising other people. So we had shopped for the ring together, he'd practiced putting it on my finger, his mother had selected an auspicious date for our engagement and we had a celebratory dinner scheduled with our parents and my sister that night.  Even with all that advanced notice I was speechless when he proposed." 
One of the most special moments of the day according to Eileen was getting to share their first look photo session with Warren's 94 year old grandmother.  "She loves having her photo taken, and Preston charmed her even without a shared language," she said. "Preston's ability to let us be ourselves and really experience our wedding made it such a magical day.  Every time it would occur to us 'this would be a great shot' we'd look up and there'd be Preston, already on top of it!"

Thank you for the compliments, Warren and Eileen! I really had an amazing time photographing your wedding! Thanks for inviting me to Vegas, and for being such gracious hosts! I wish you both the best in all the years to come!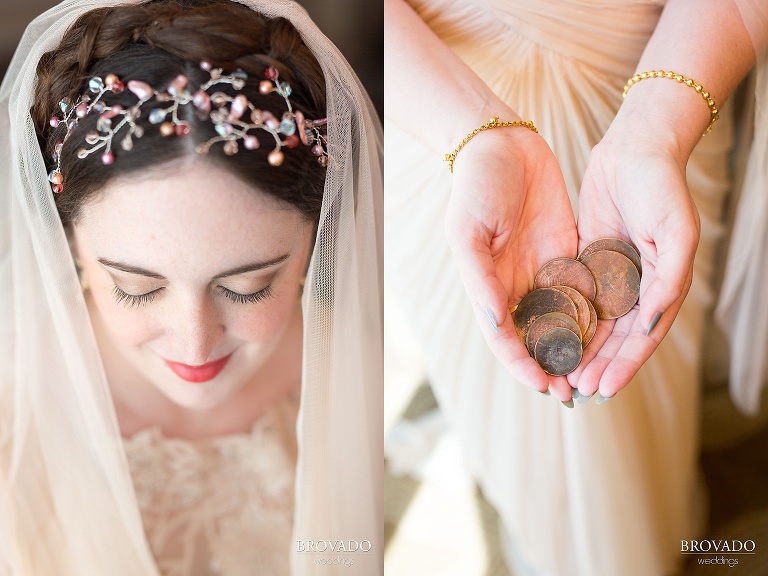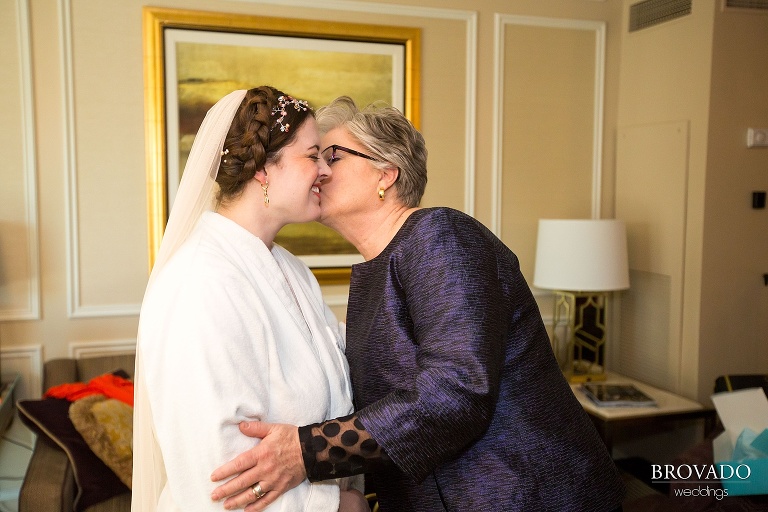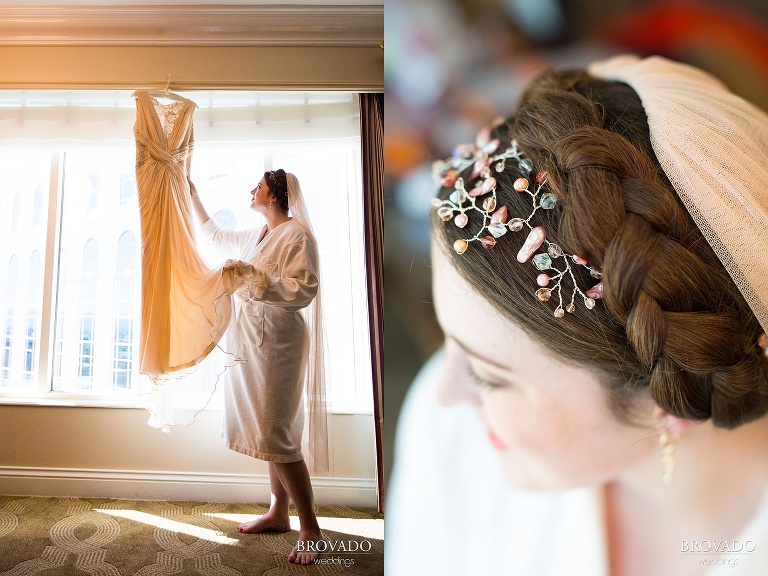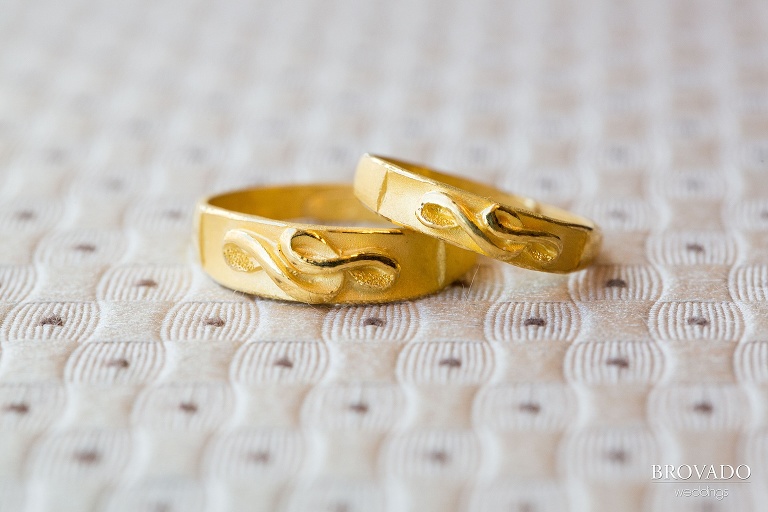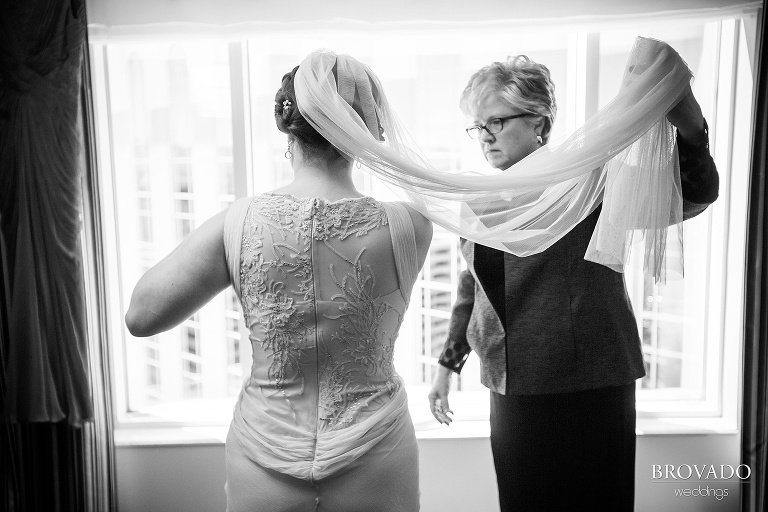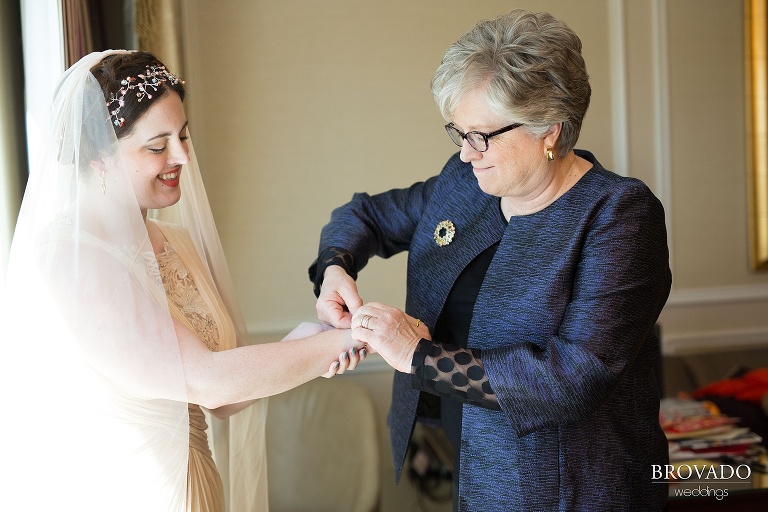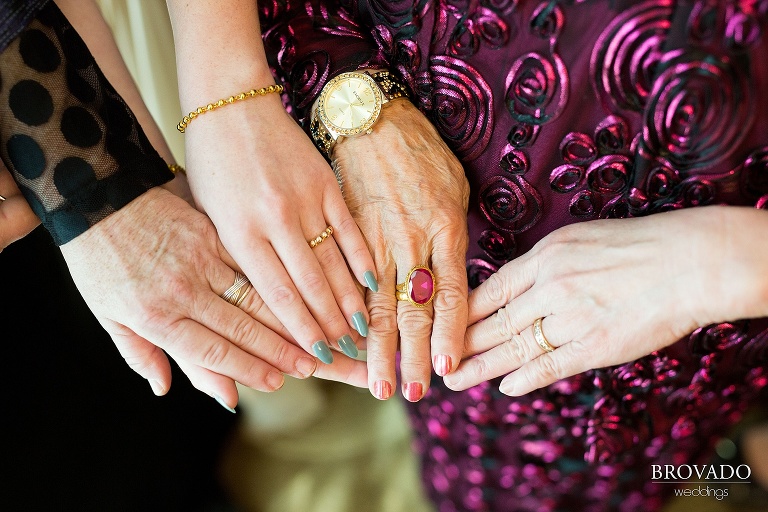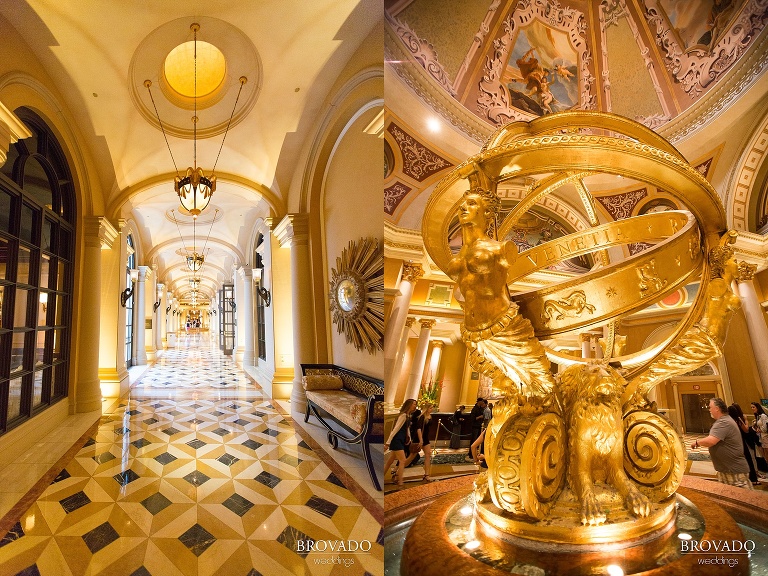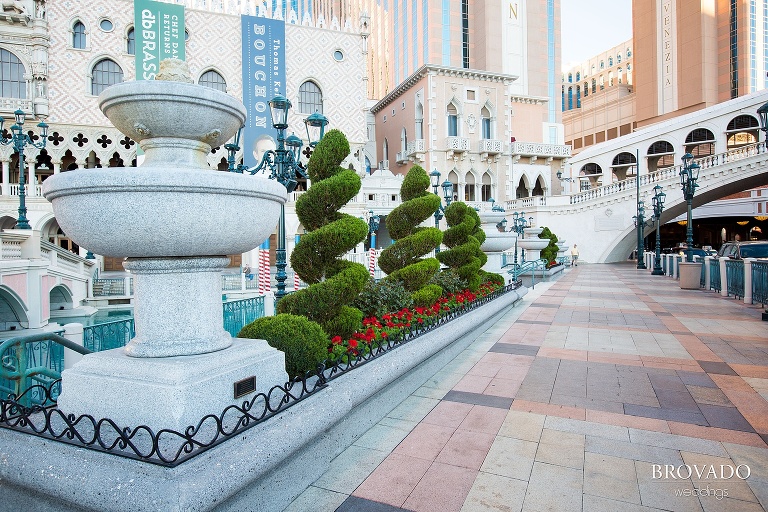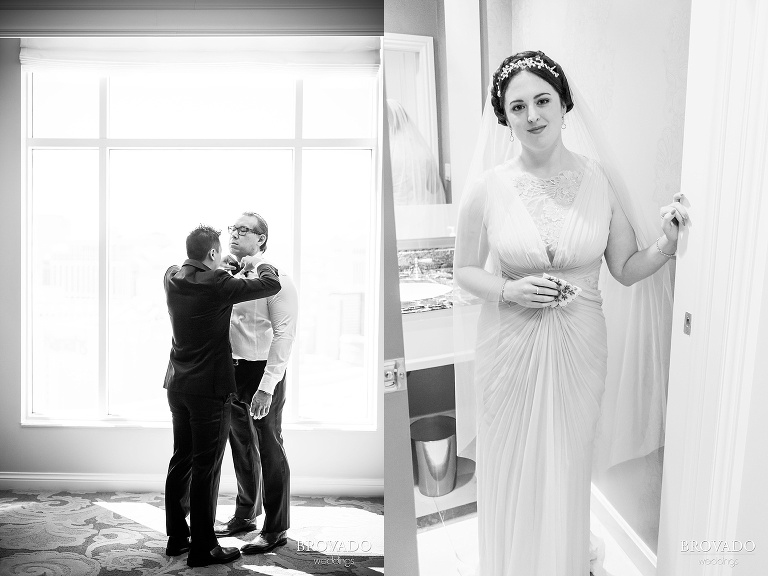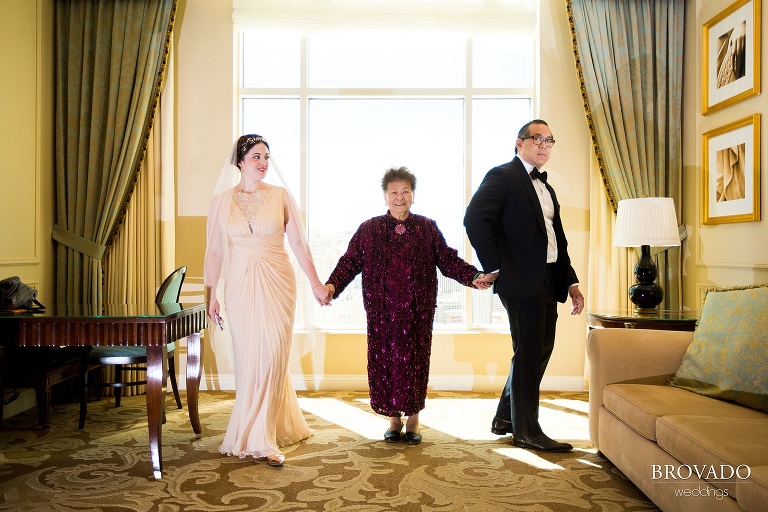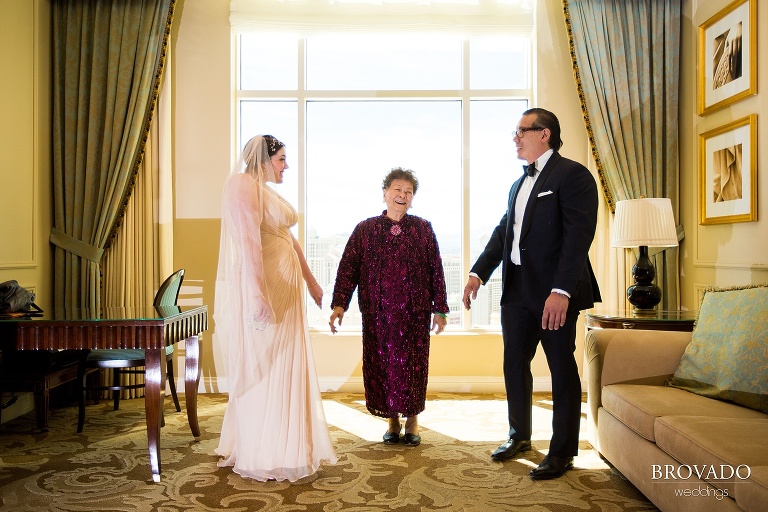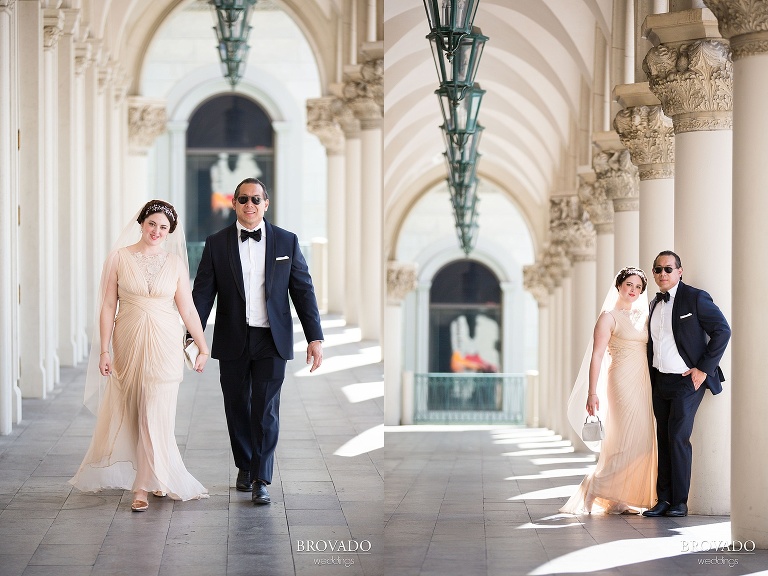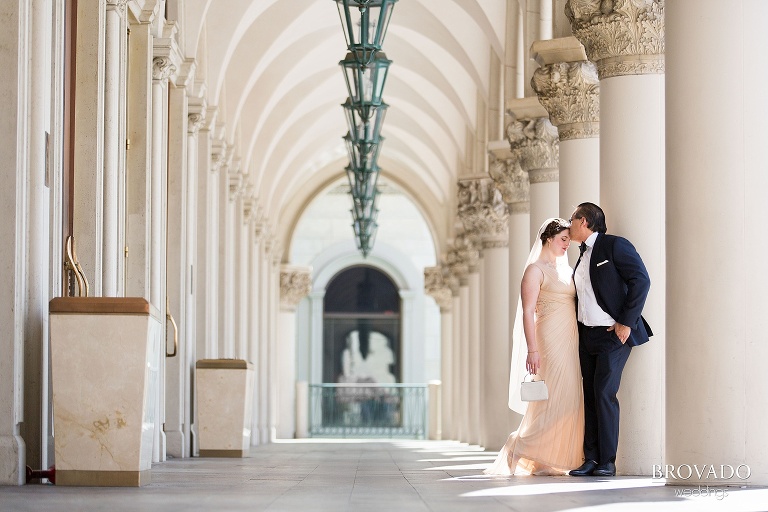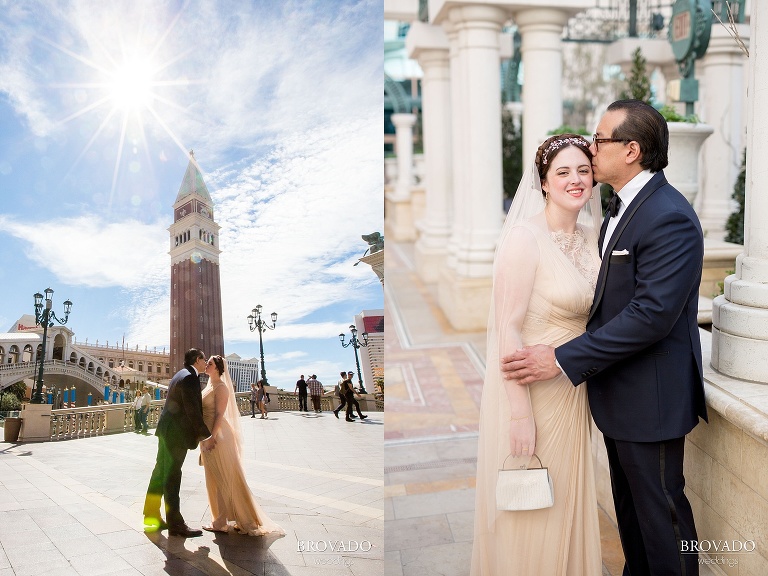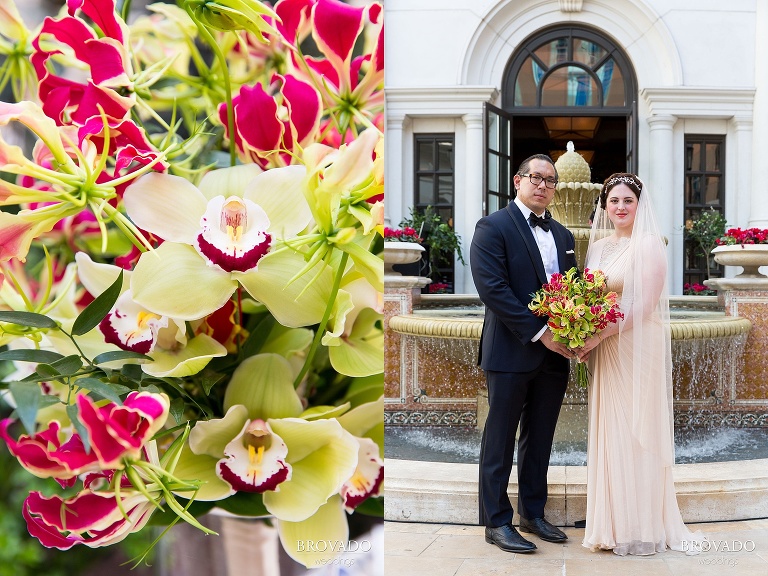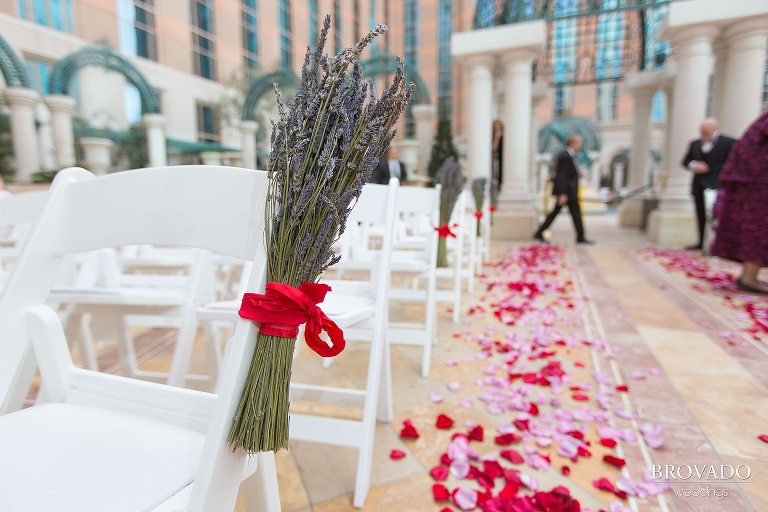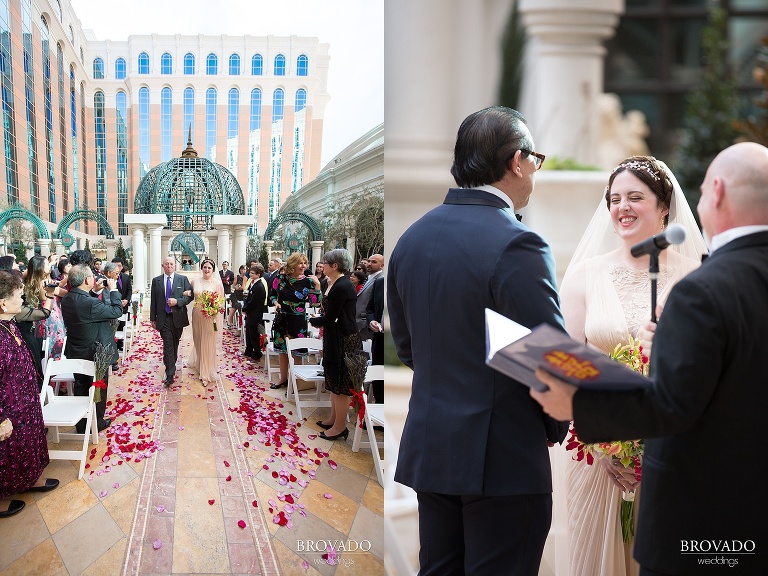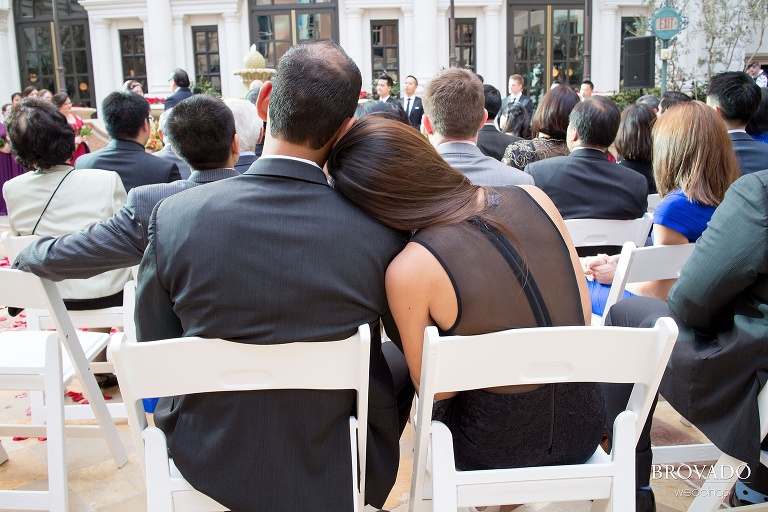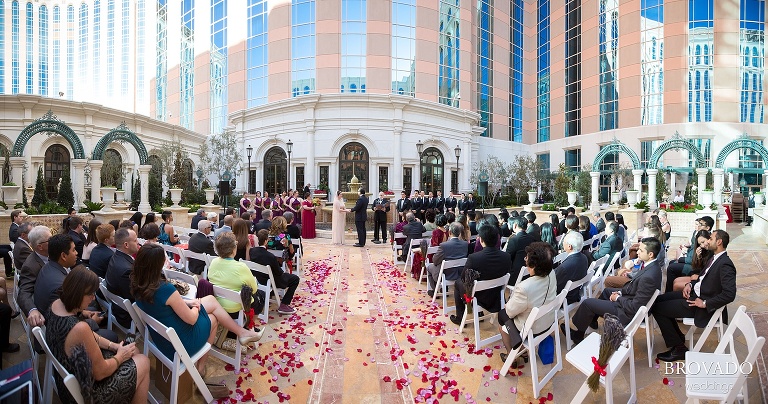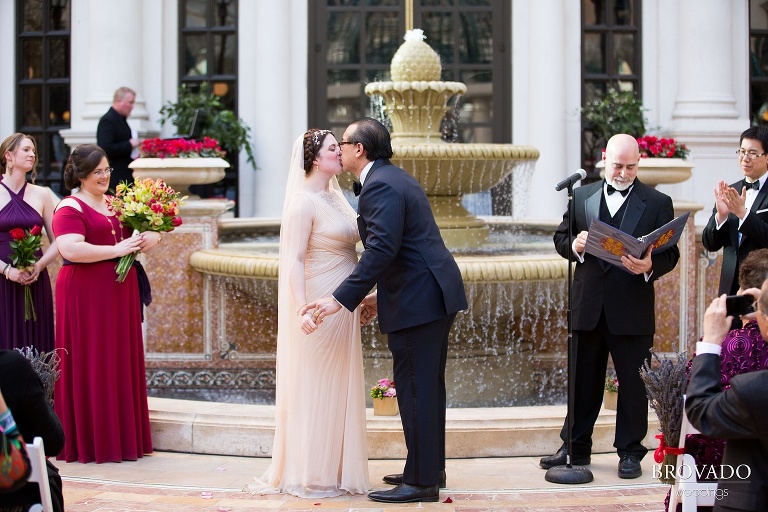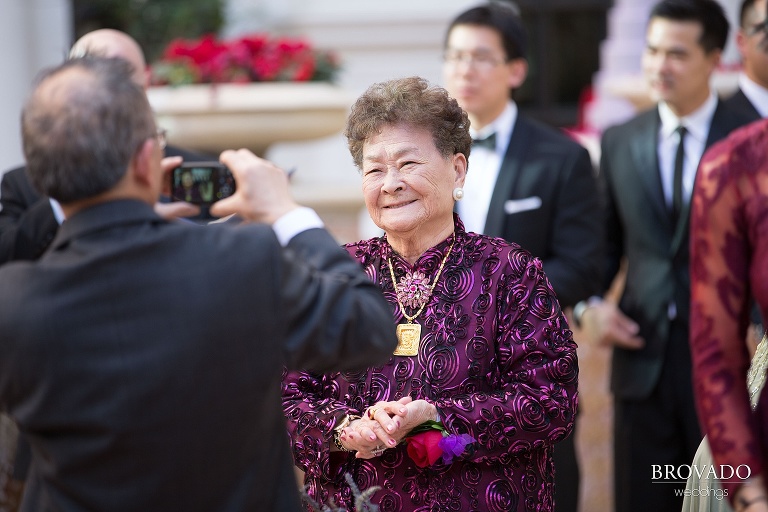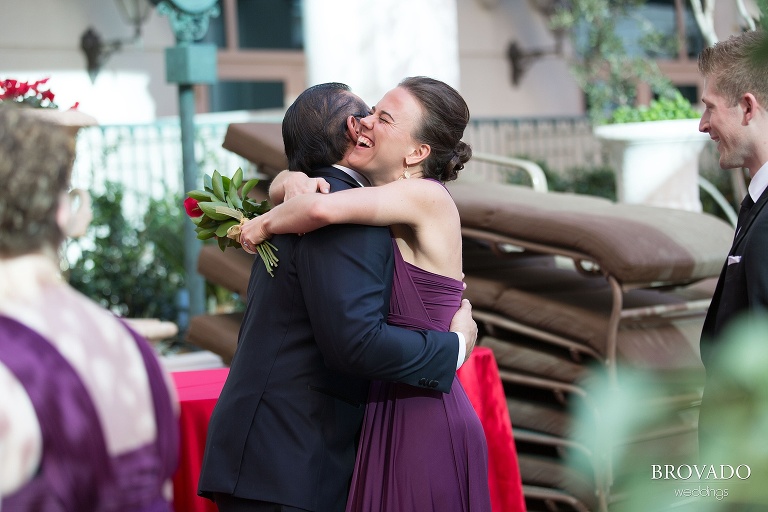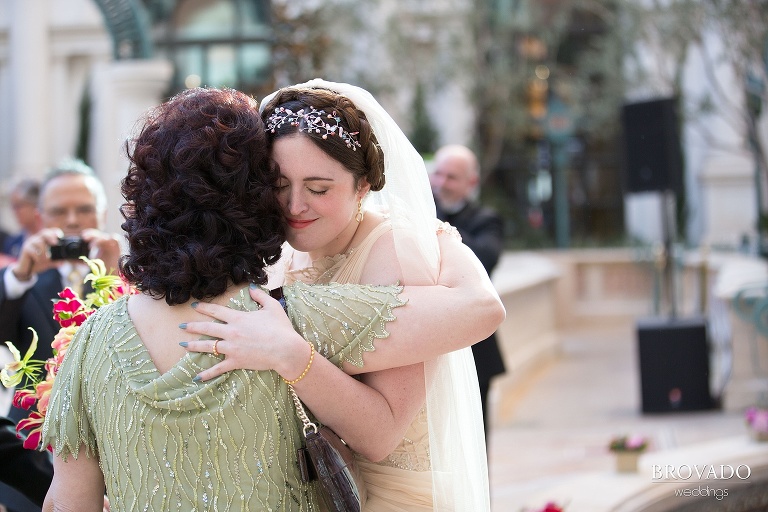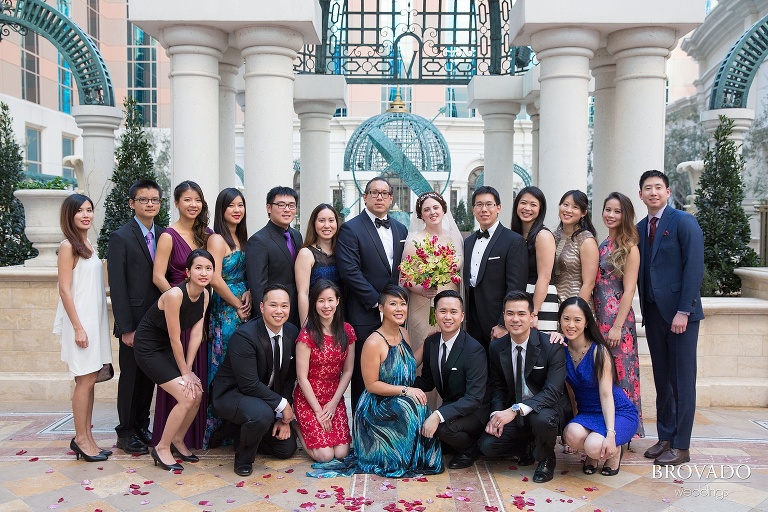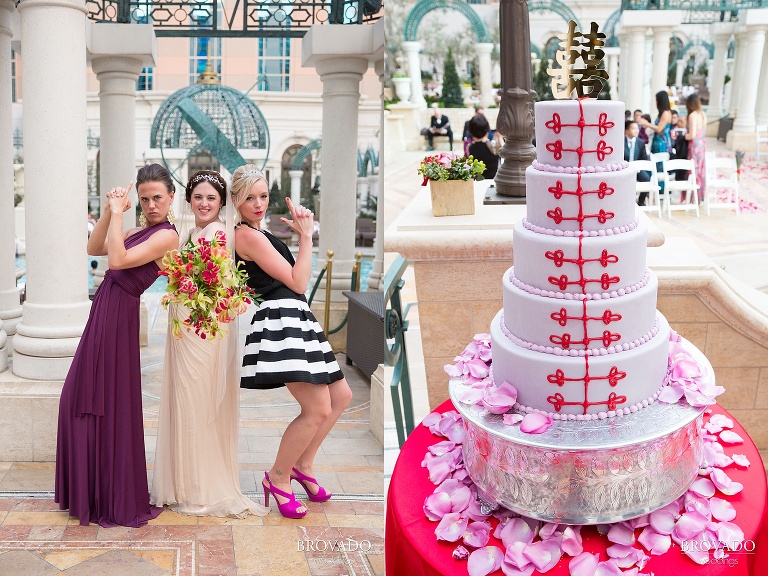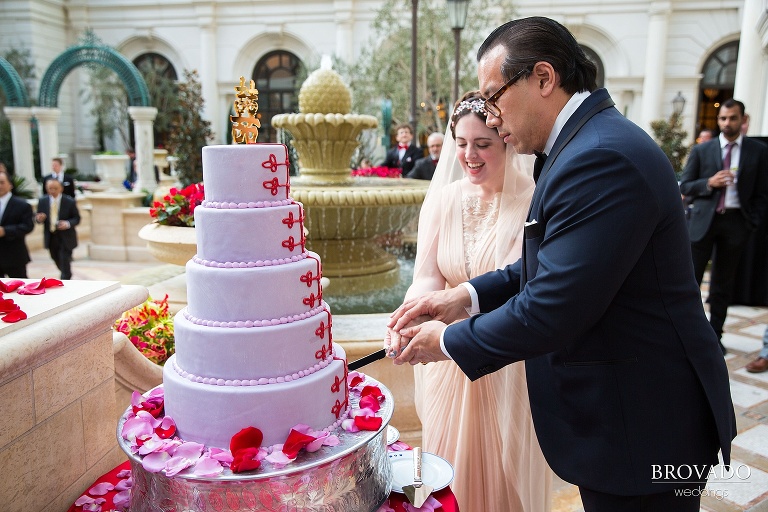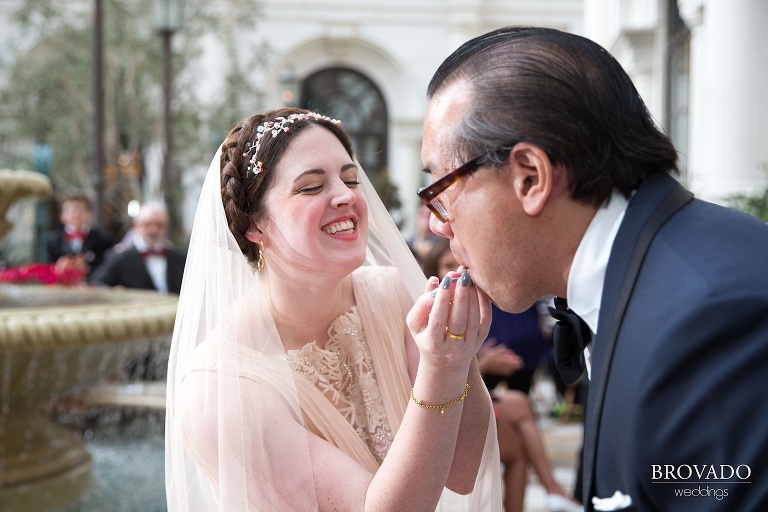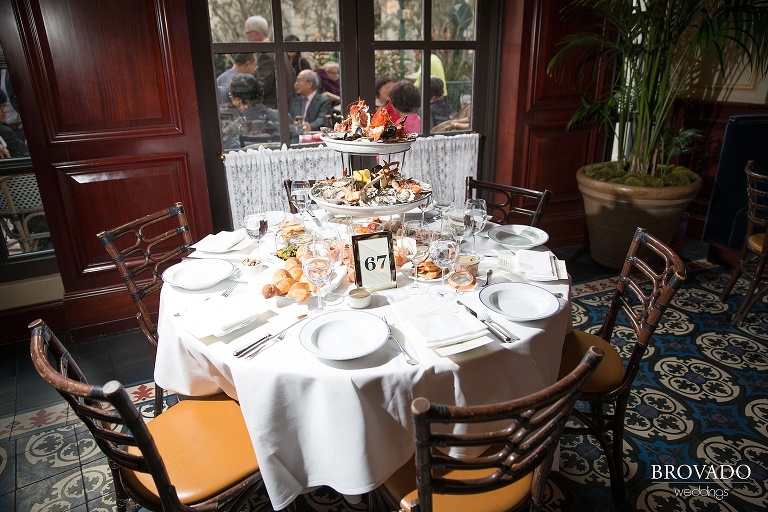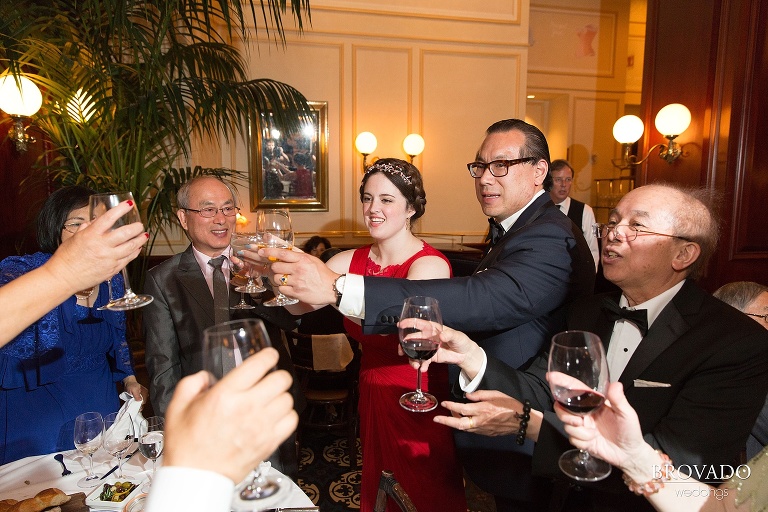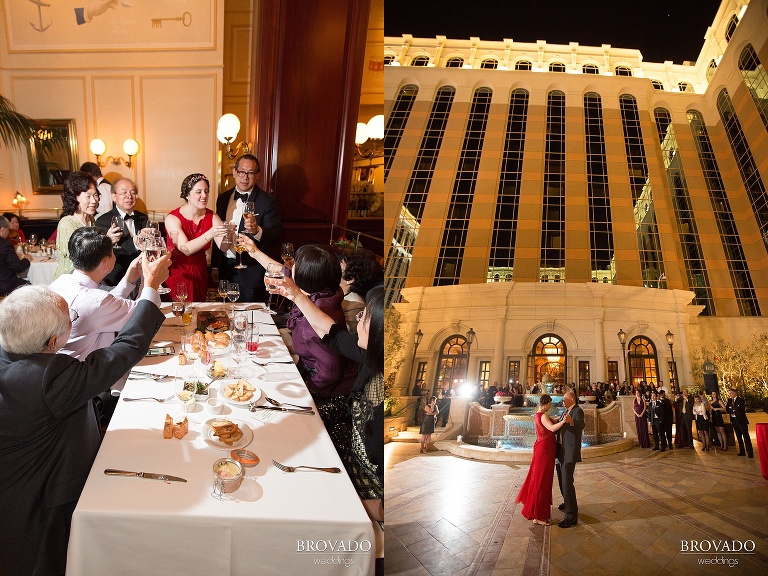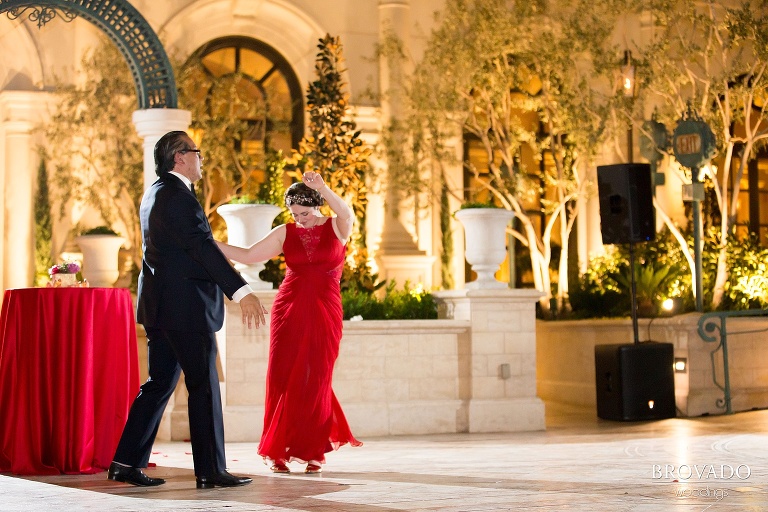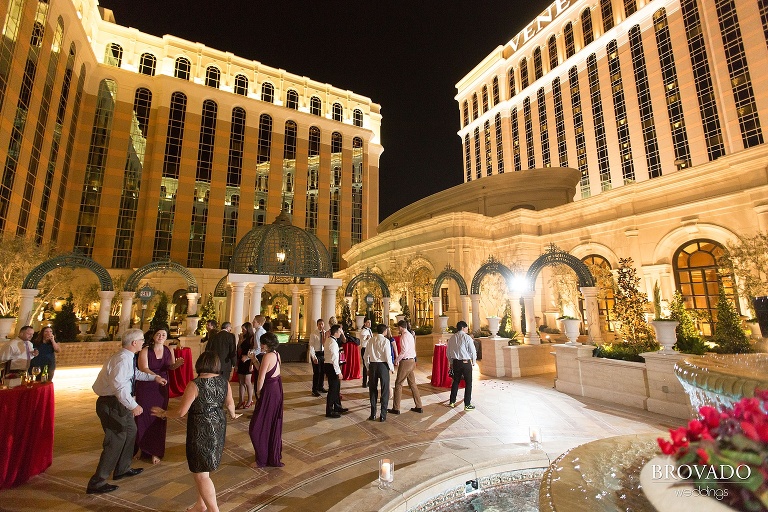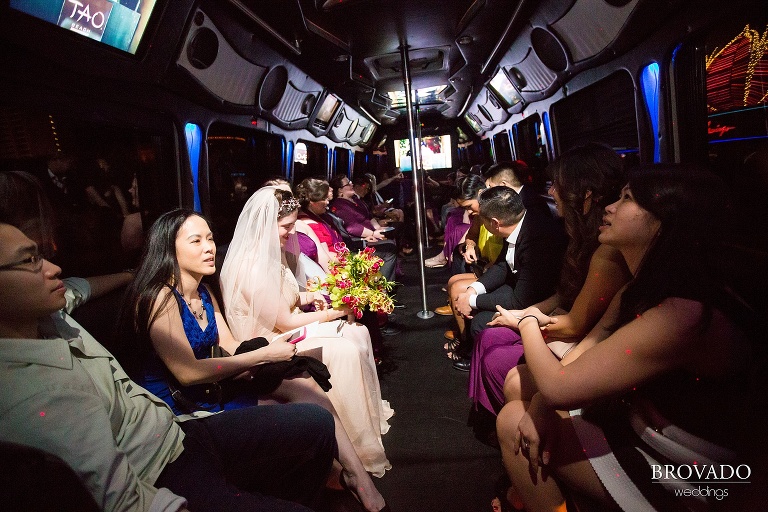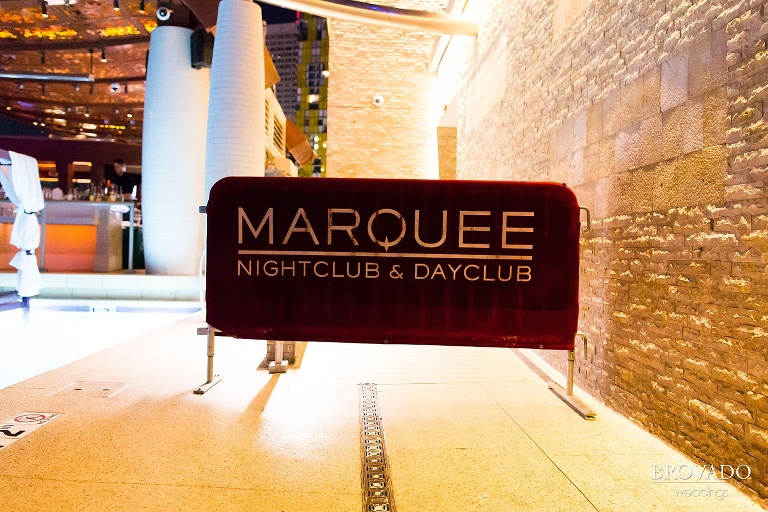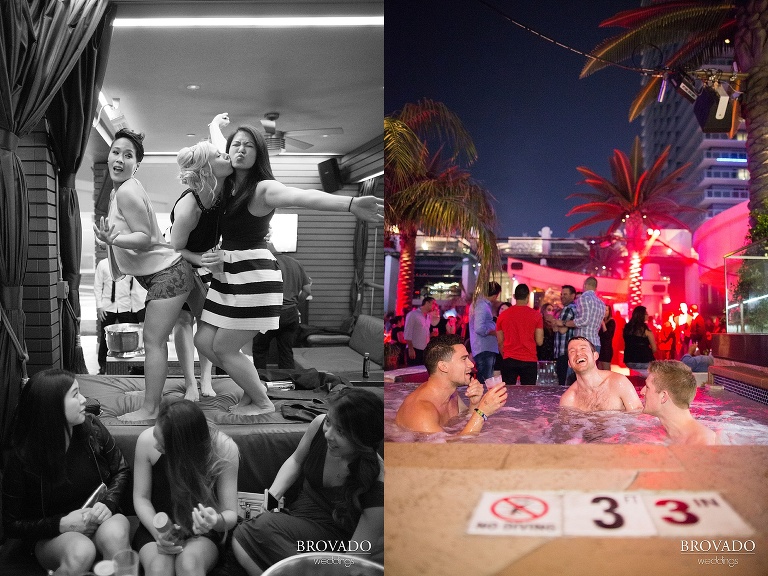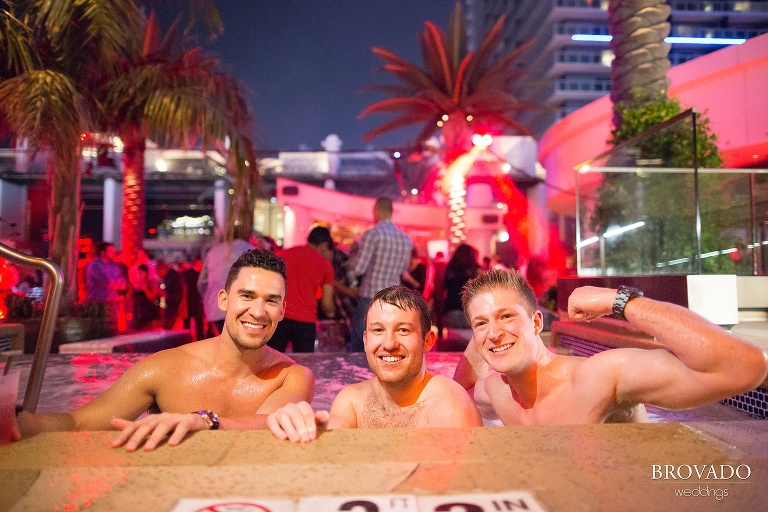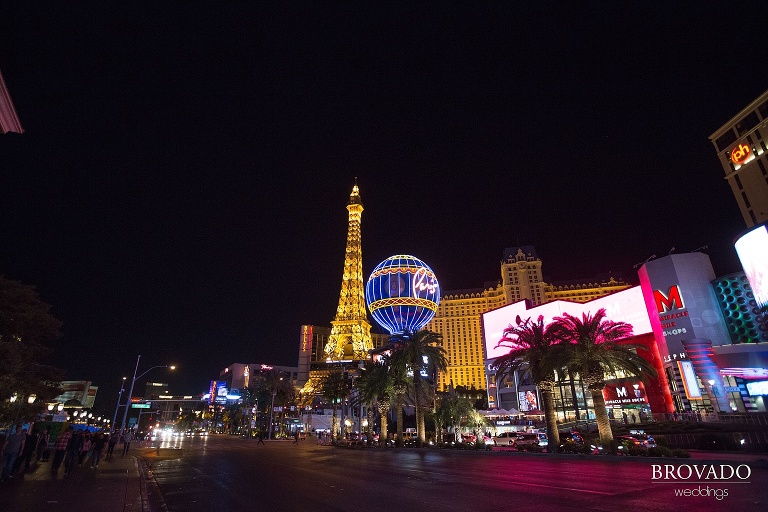 Ceremony & Reception Venue – The Venetian and Palazzo
Hair – Canyon Ranch Salon
Florist – English Garden Florist
Caterer – Bouchon Bistro
Dress Designer – Tadashi Shoji
Tuxedos – Indochino
Limo – Elite Transportation
Jewelry – Van Cleef & Arpels
Afterparty – Marquee Nightclub