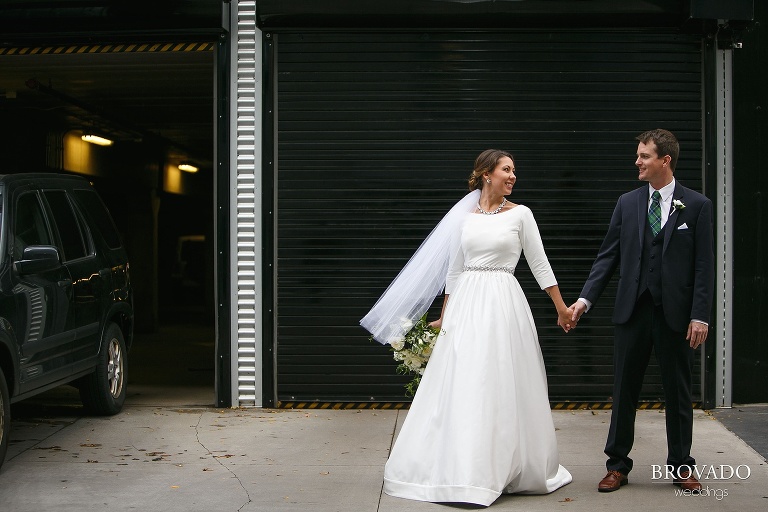 Hannah and Jason's wedding day had all the elements of a gorgeous day: a unique dress, a historic venue, and TONS of balloons! All of their special moments throughout the day, the first look, ceremony, and first dance, all had their own accompanying balloon installation, supplied by Girl Friday Creative! Hannah's favorite part of the day, besides getting married to the love of her life of course, was the balloons that brought her vision alive.
Hannah was not only the bride at her wedding, but the wedding planner, meaning she got to see her dream come to life in more ways than one. Their venue, Machine Shop, is a super open, spacious venue, giving clients lots of room to play with the setup! In addition to the aforementioned balloons, the venue was full of glowing candles, enormous floral arrangements, and tons of sparkle. The venue's simple structure adorned with glitz and glamour mirrored Hannah's look for the day, who wore a simple by elegant dress amped up by bejeweled accessories! Her dress was a fun departure from the lace wedding dresses that seem to be having a moment right now and seemed oh-so-Hannah.
Hannah and Jason's entire day was marked by tears, laughter, and lots of smiles. If we had to pick one highlight of the day, it would be their first dance. There is nothing more magical than balloons cascading over you and the love of your life as you share your first dance as husband and wife! We know that once all the balloons have deflated and the candles have been blown out, these two will continue to find magic in their everyday. Congrats you two!
Check out Hannah & Jason's feature on MN Bride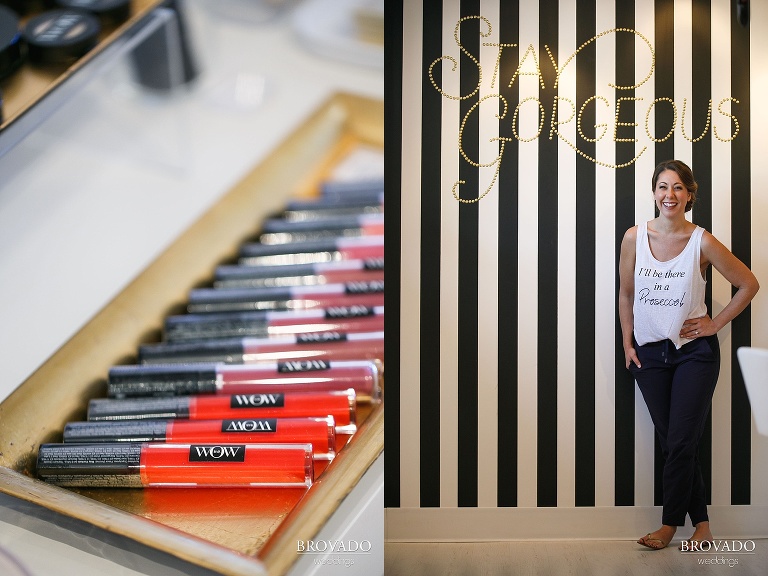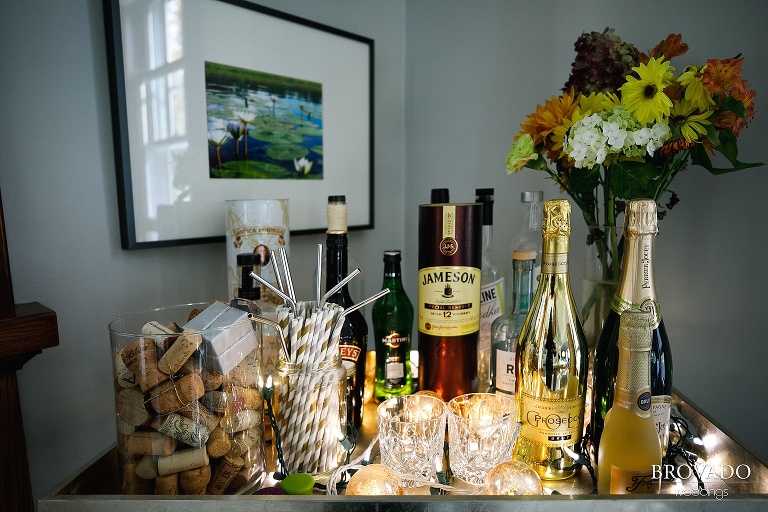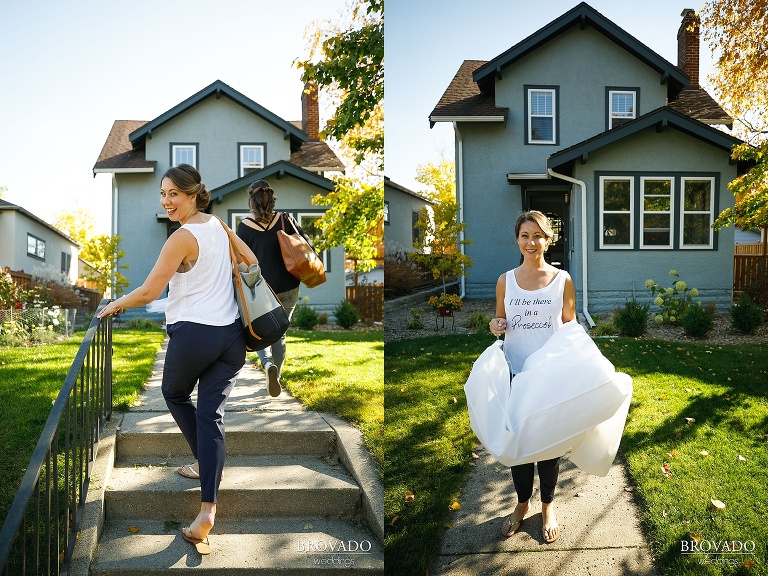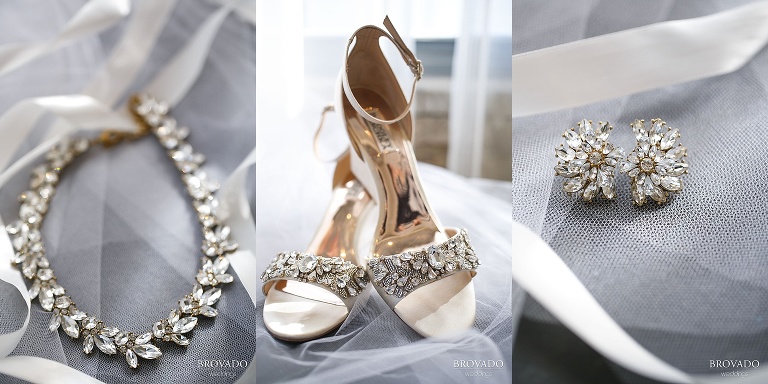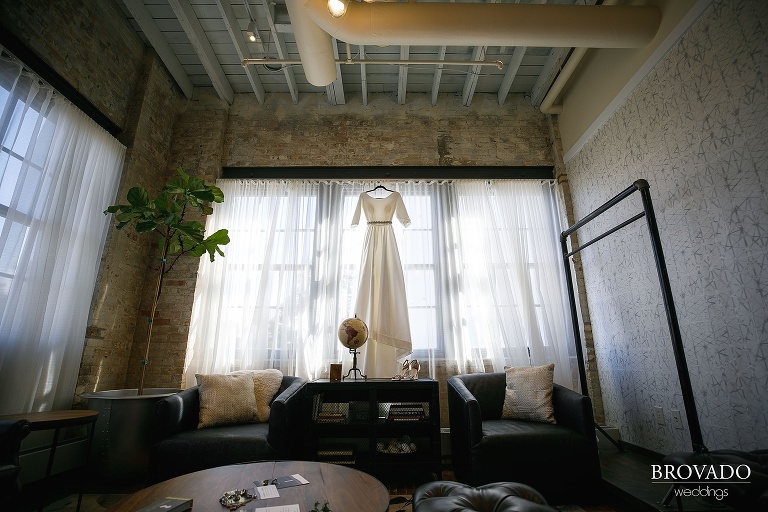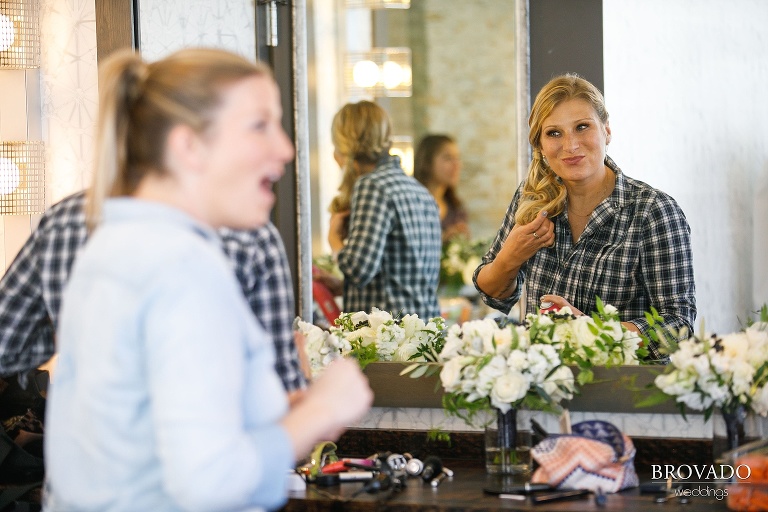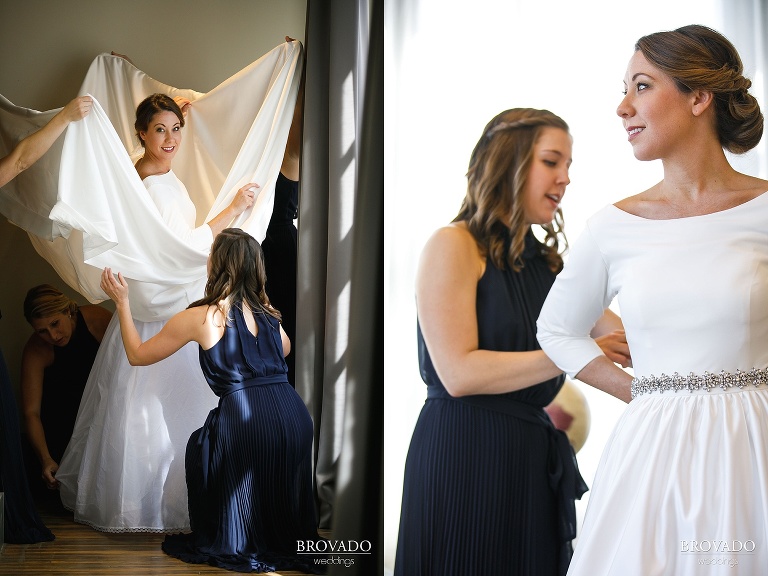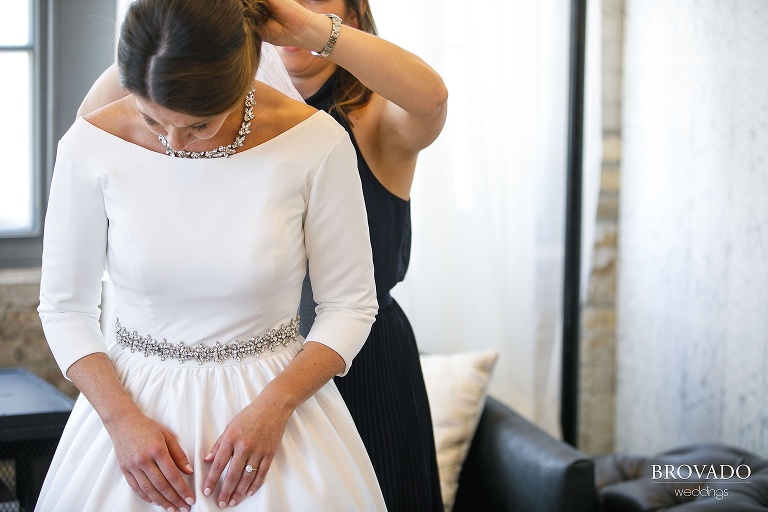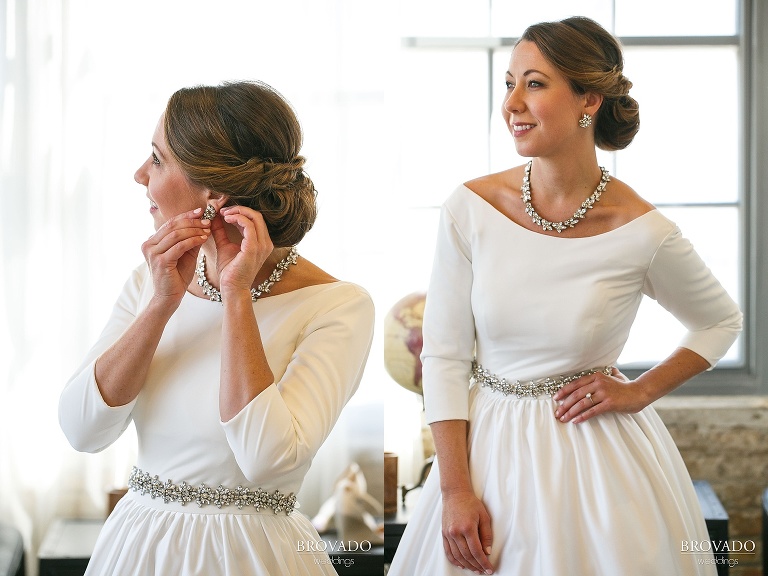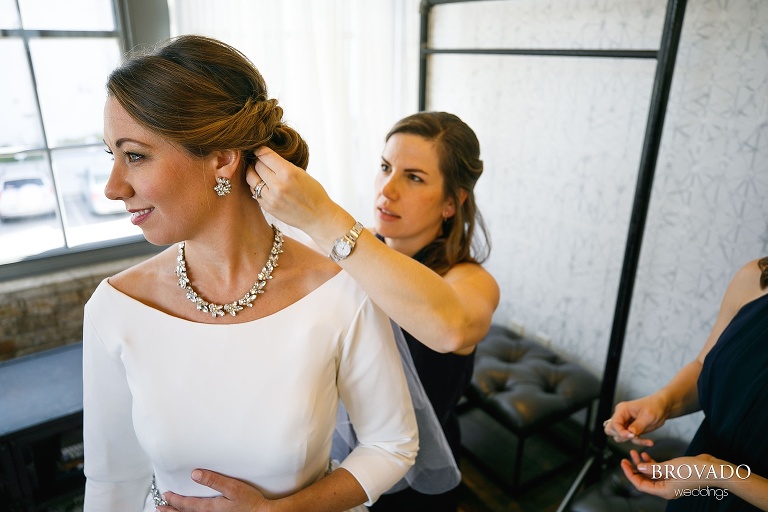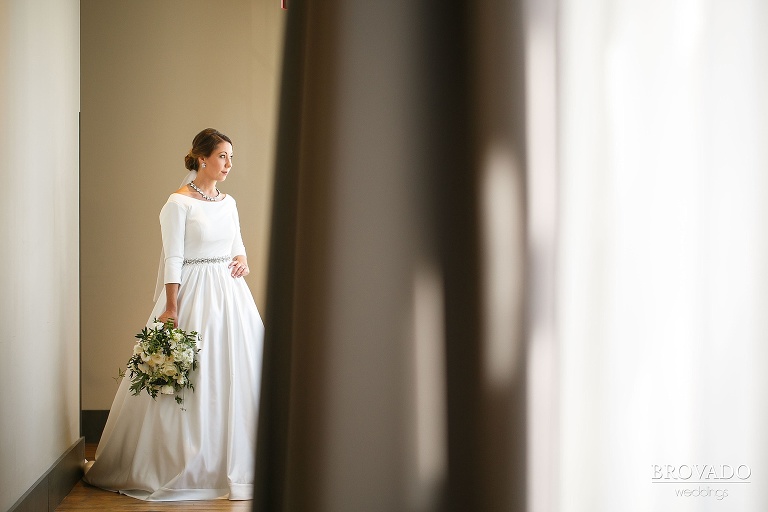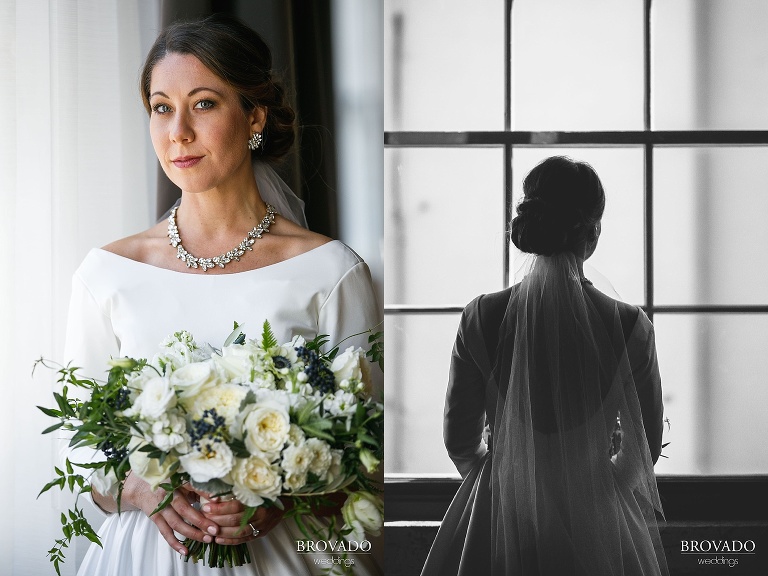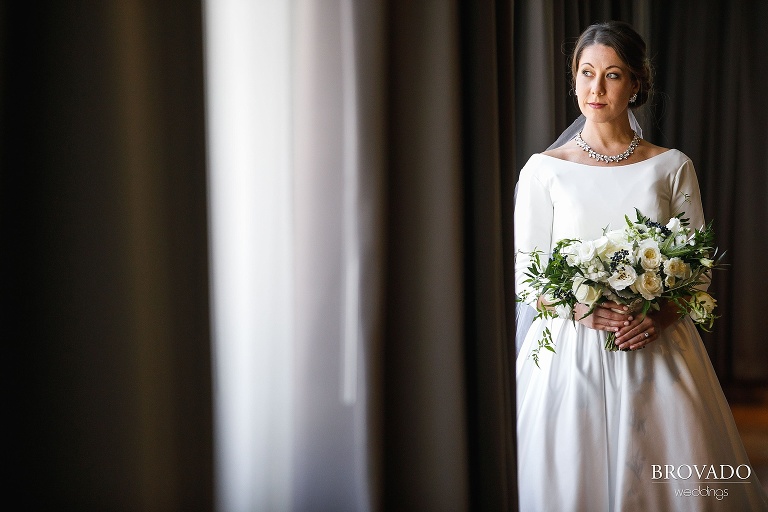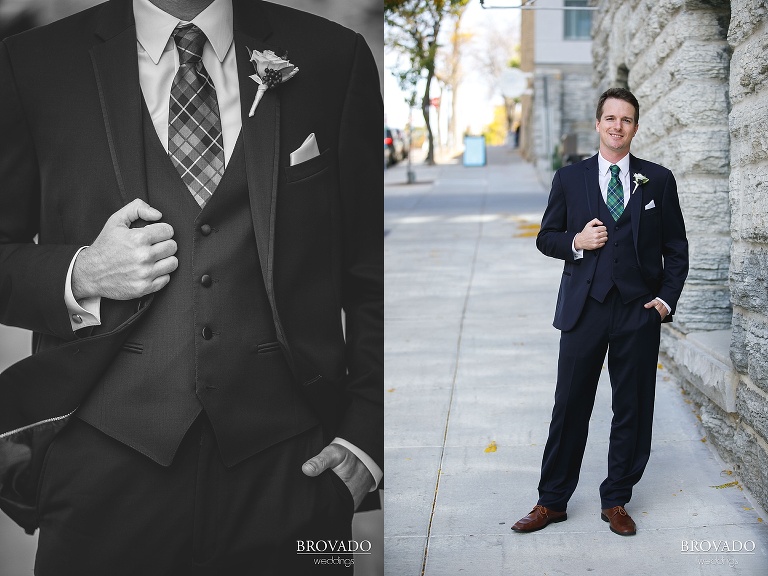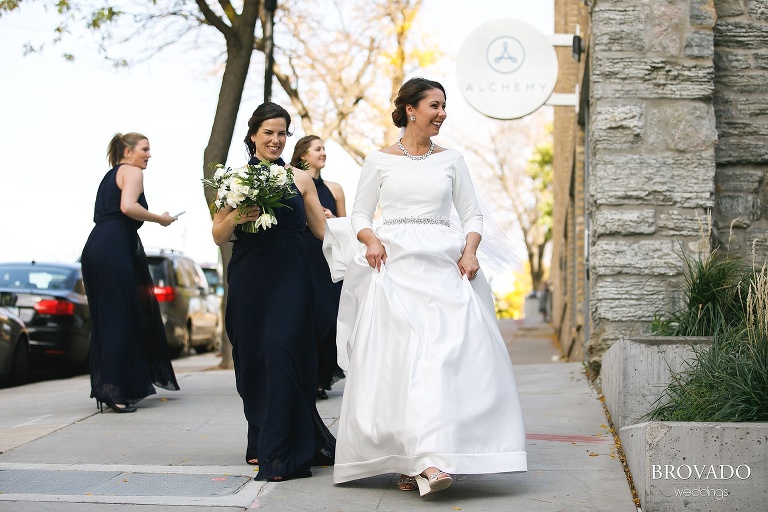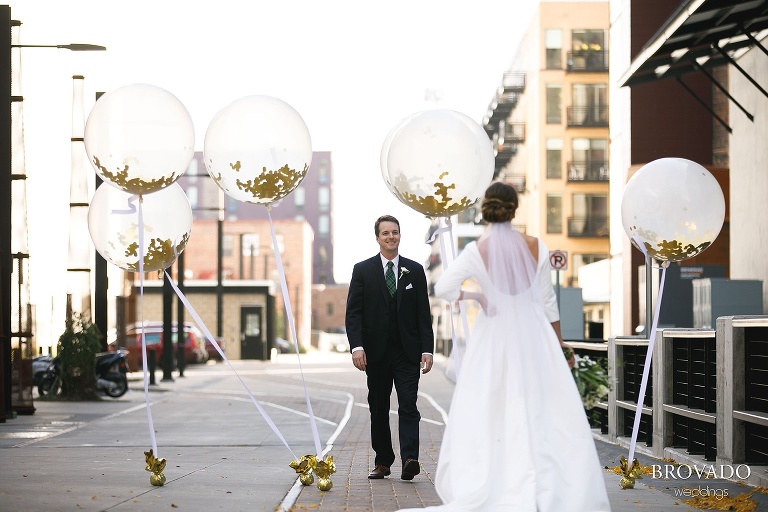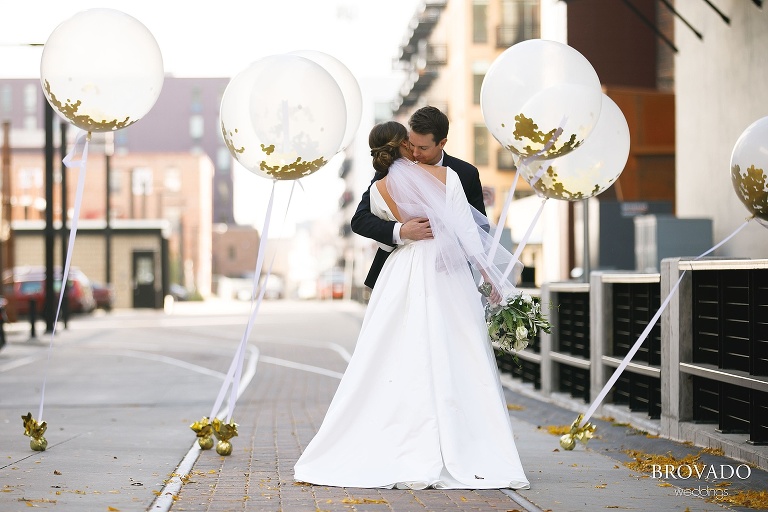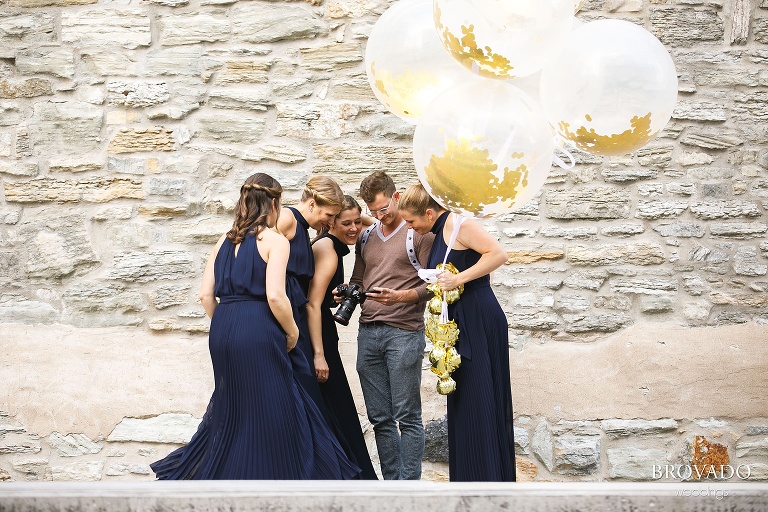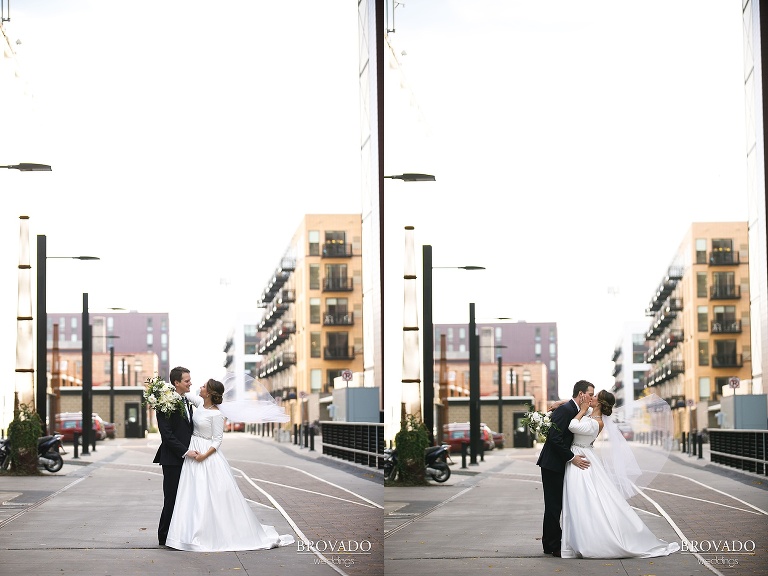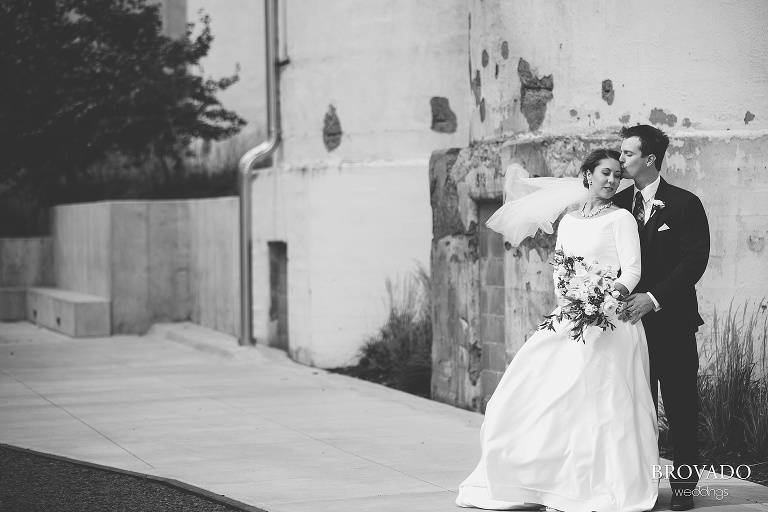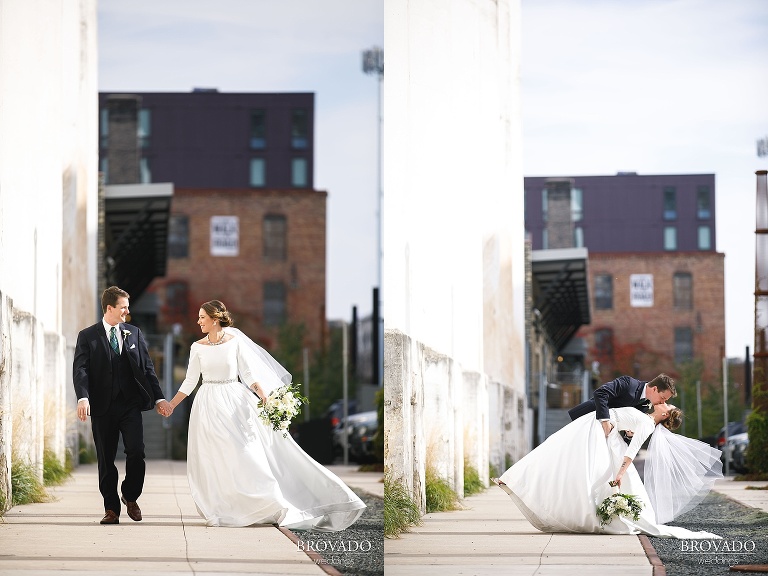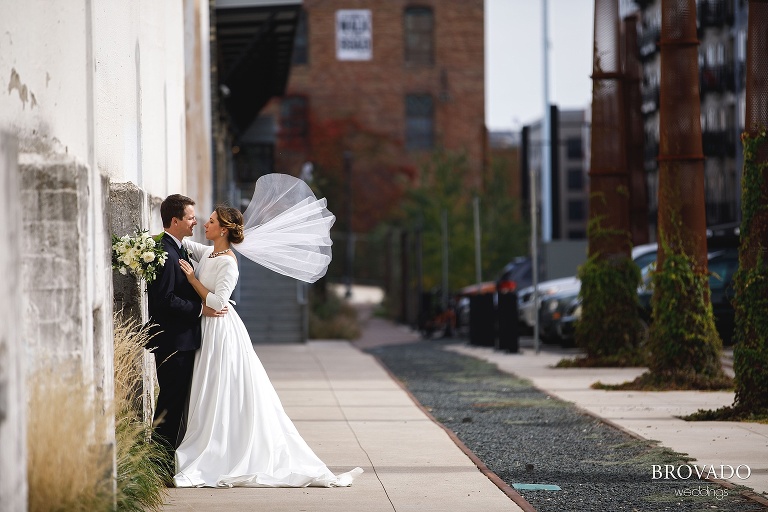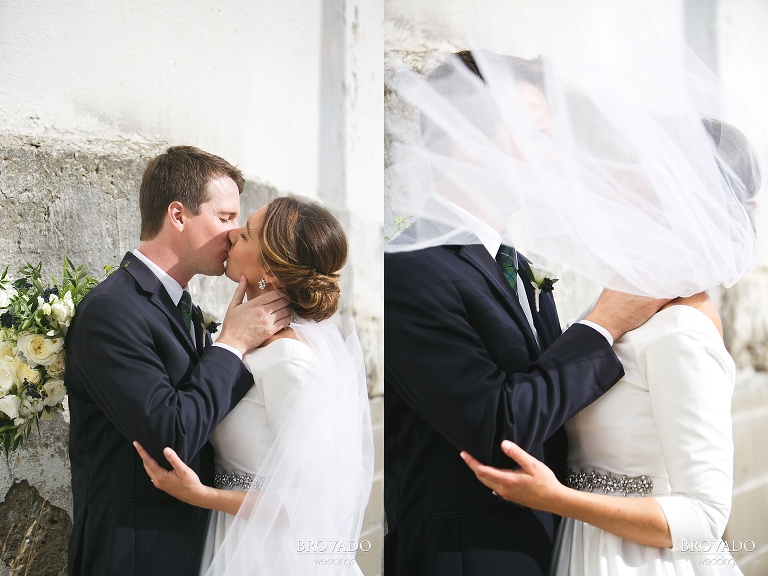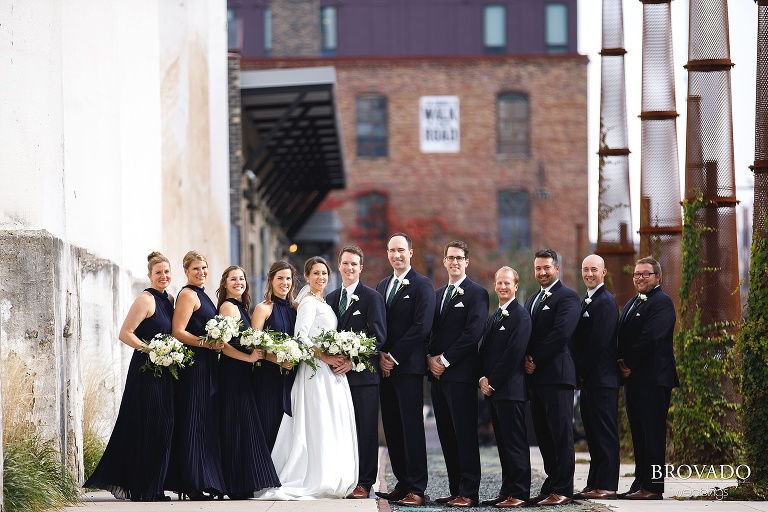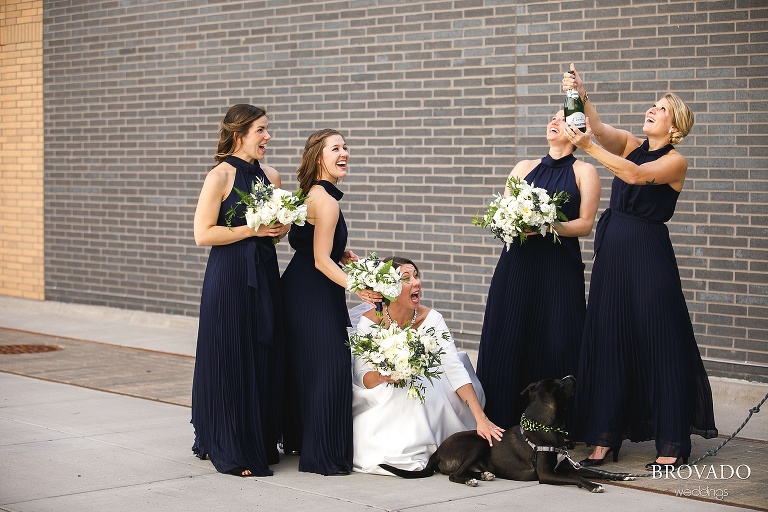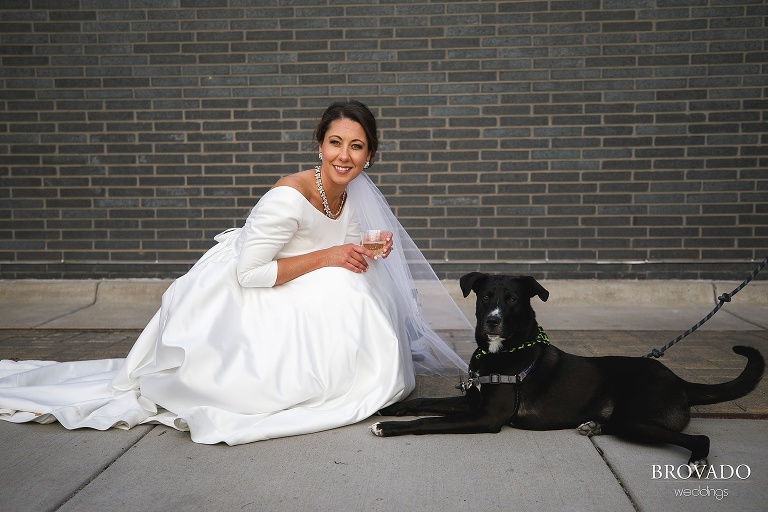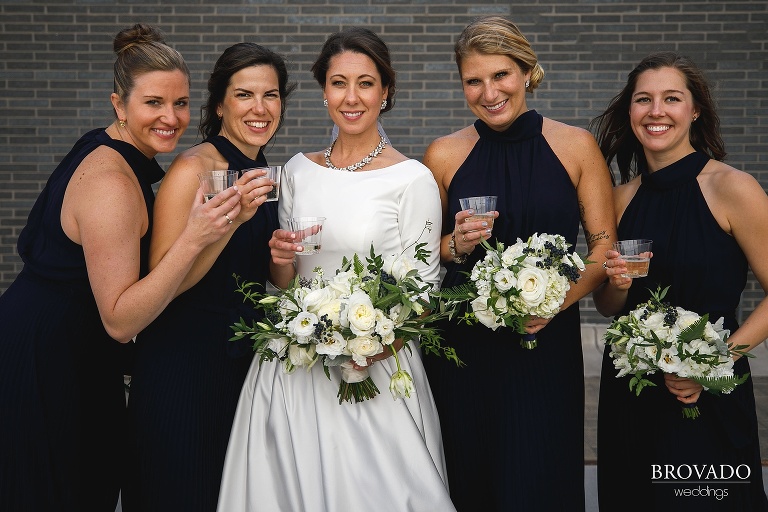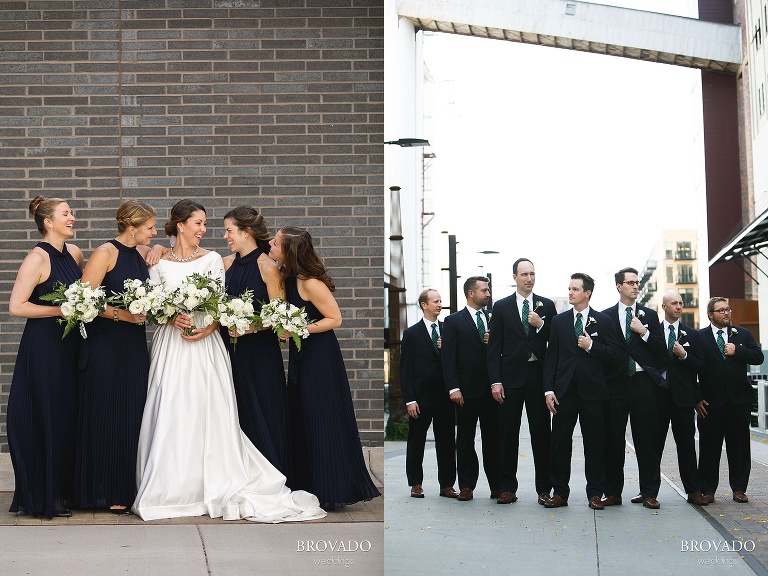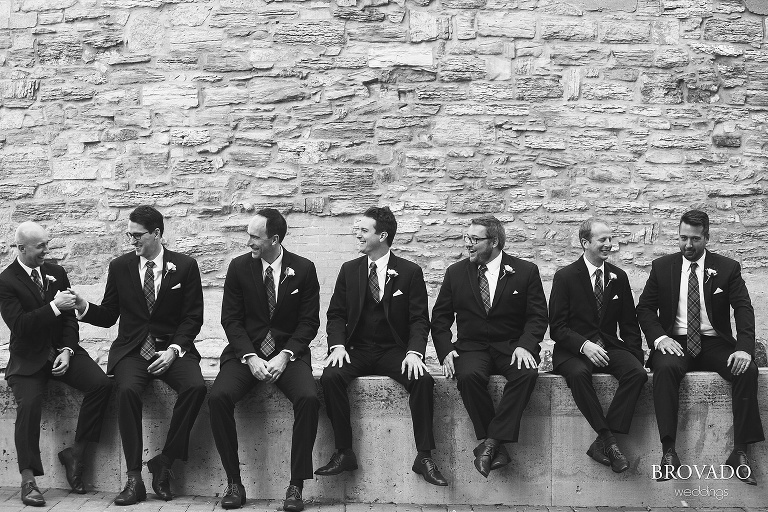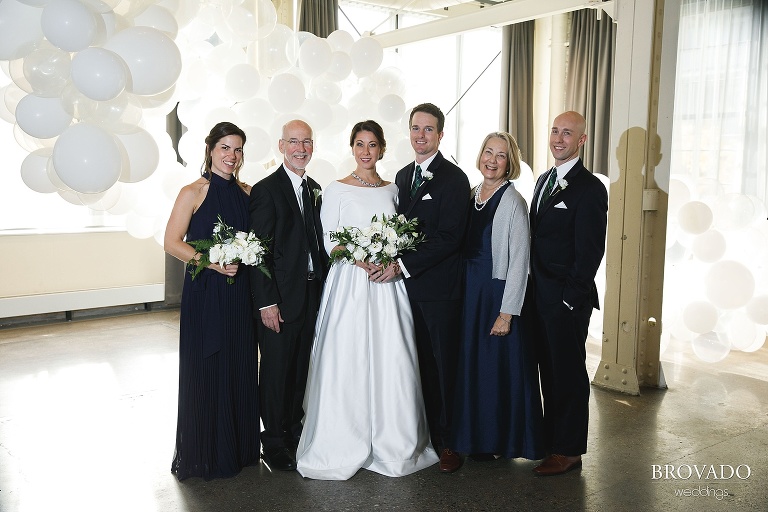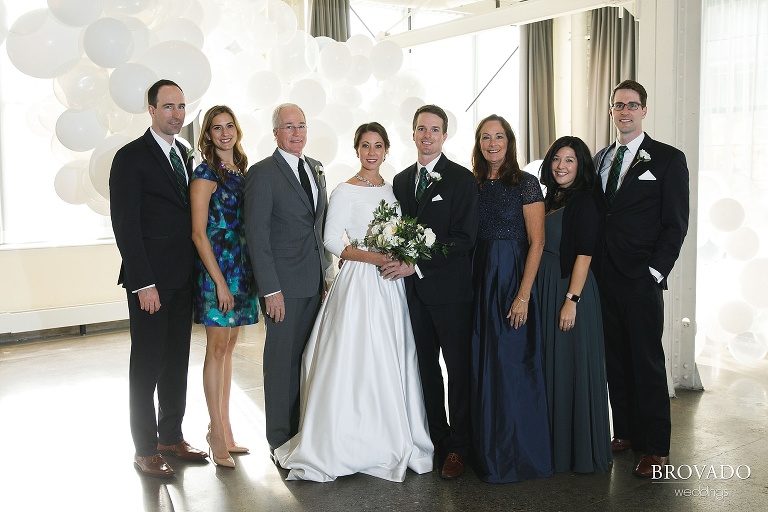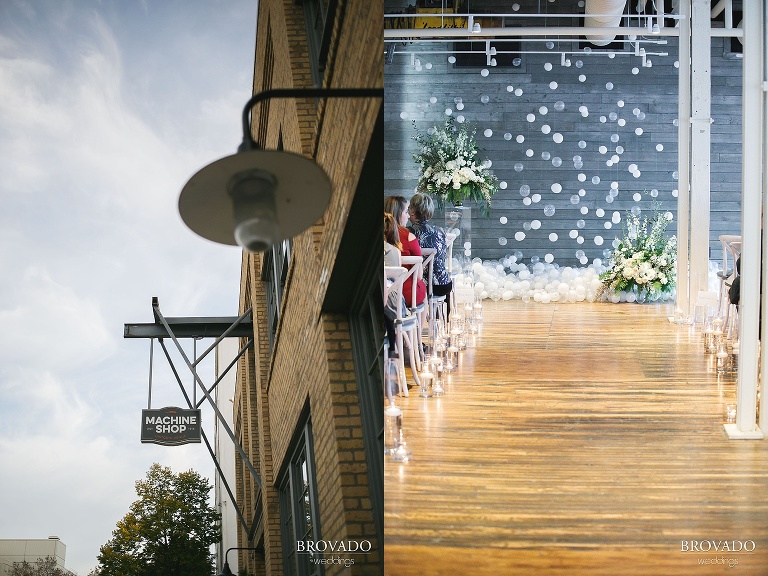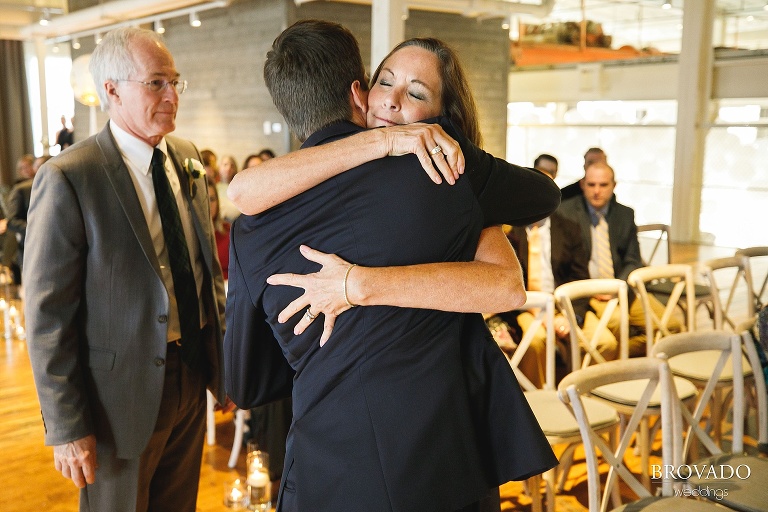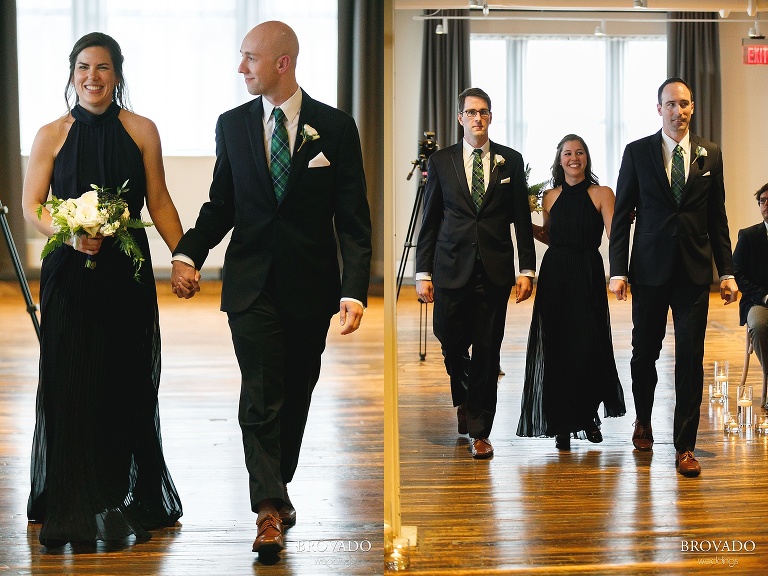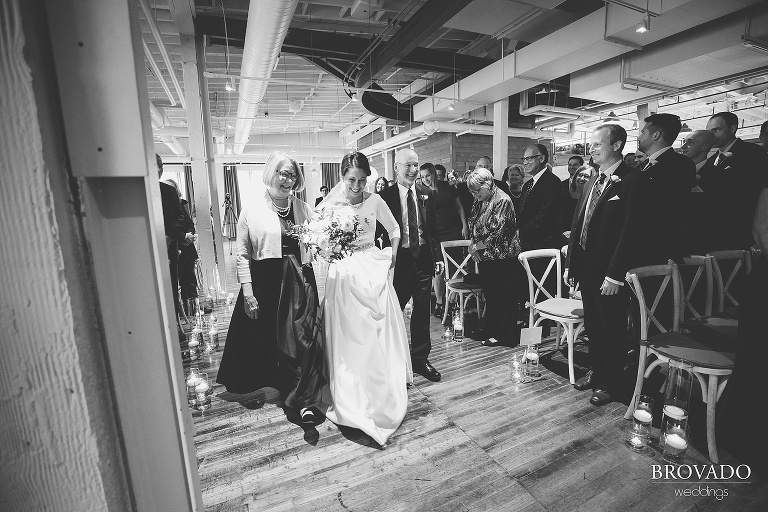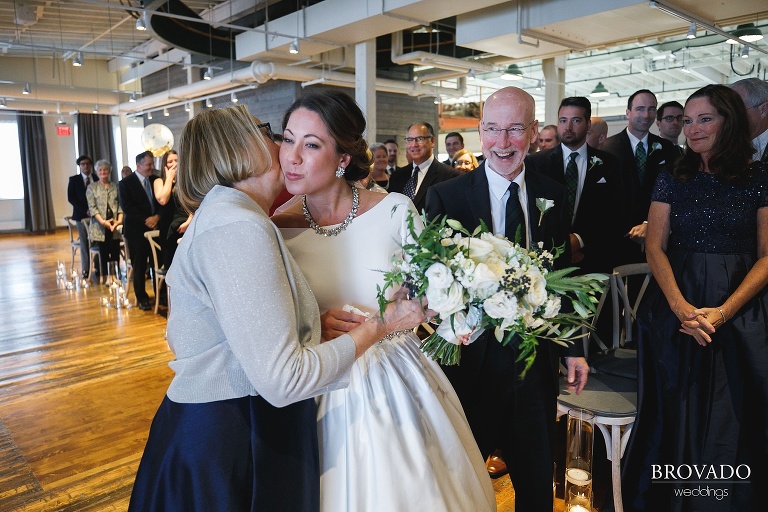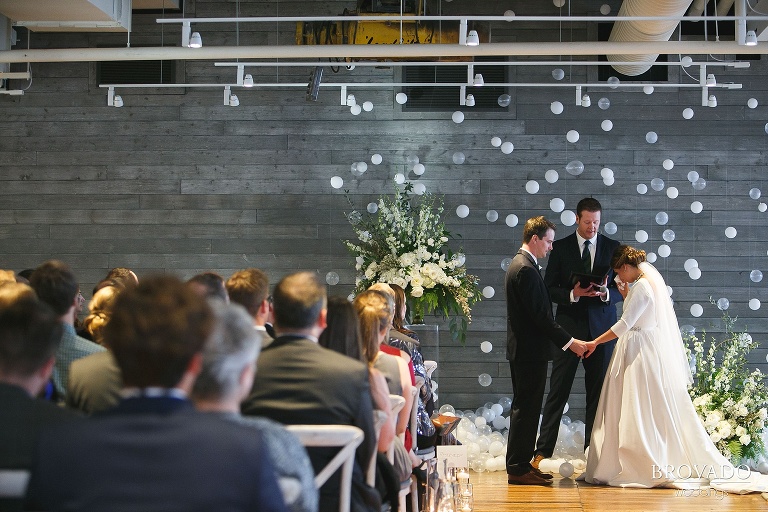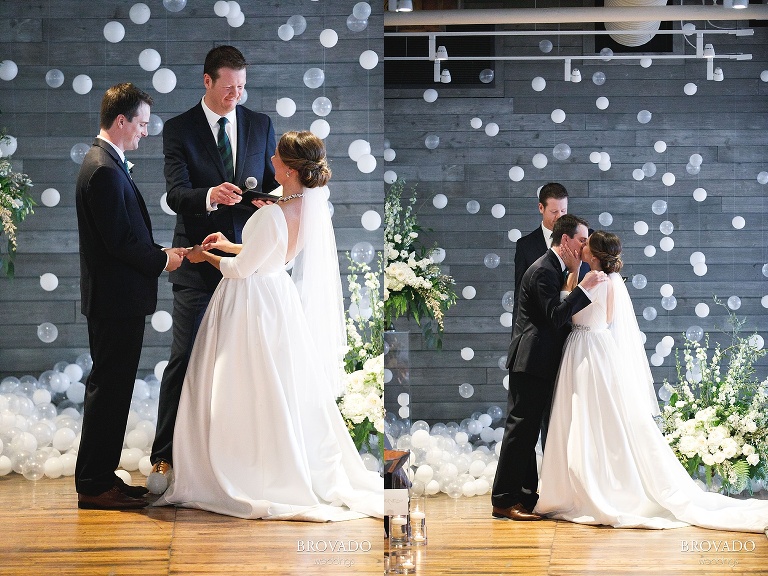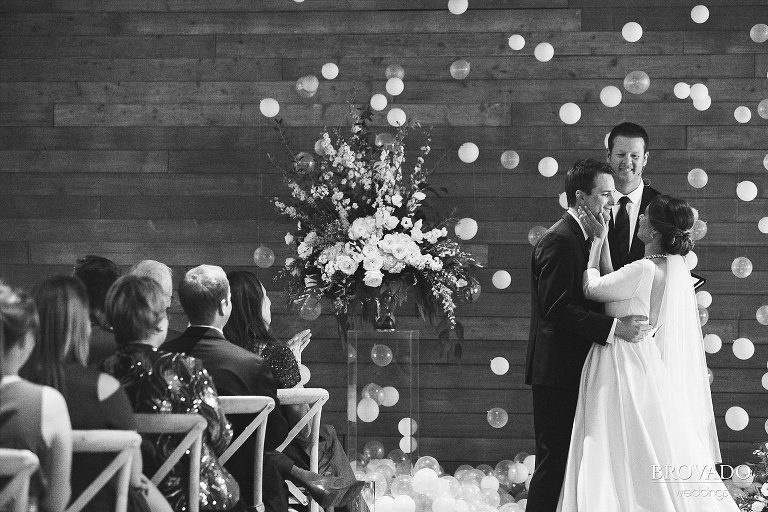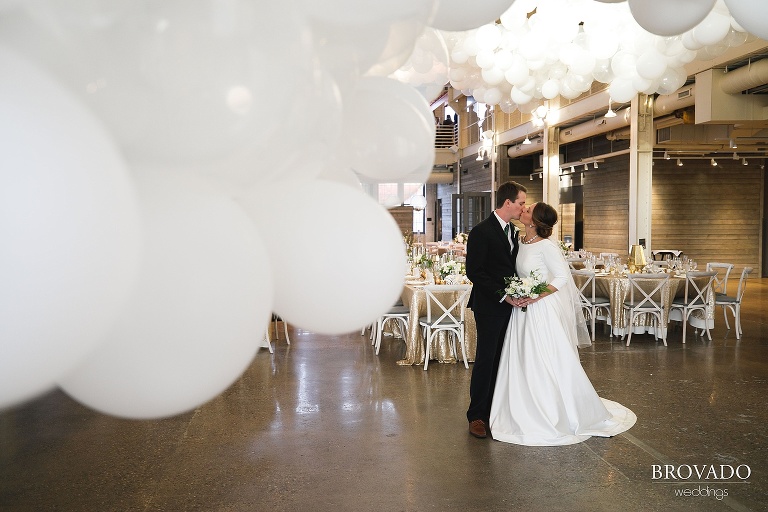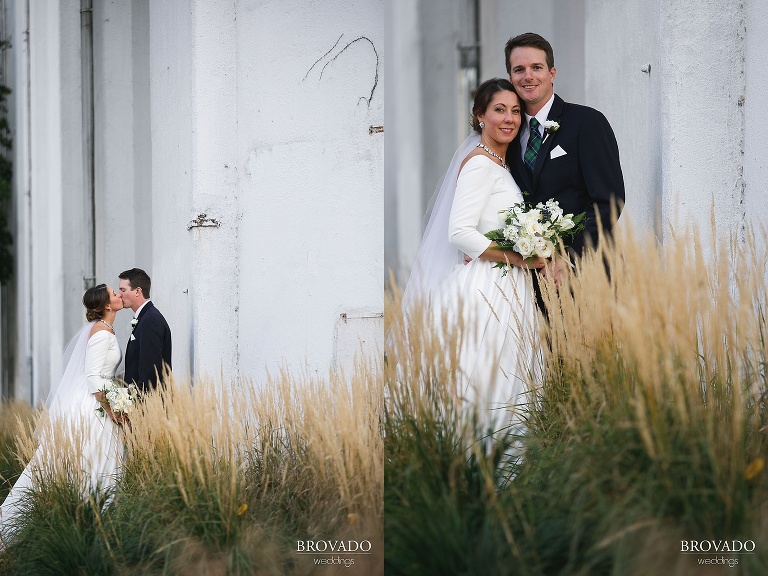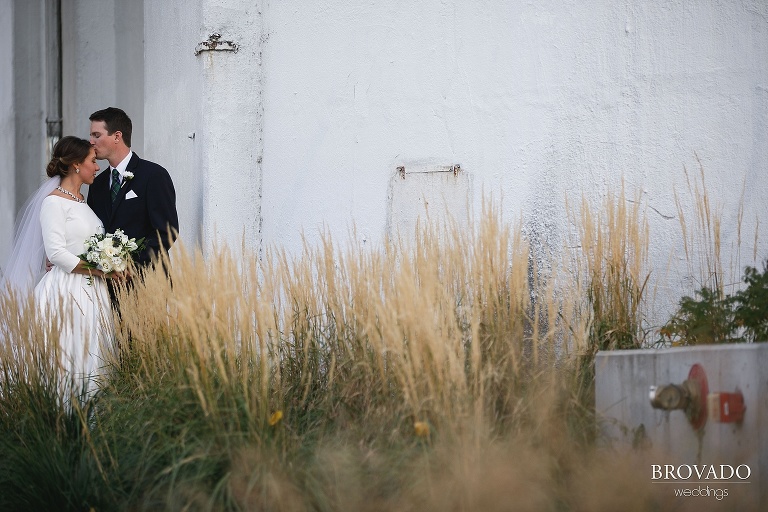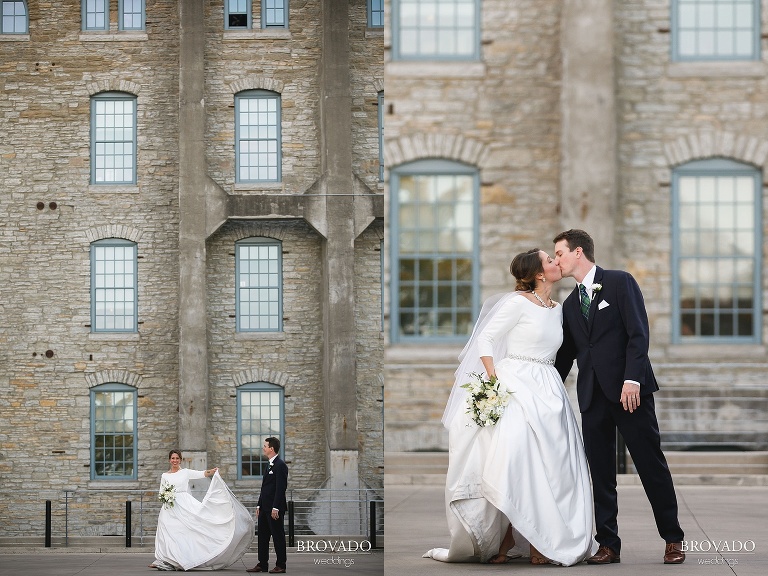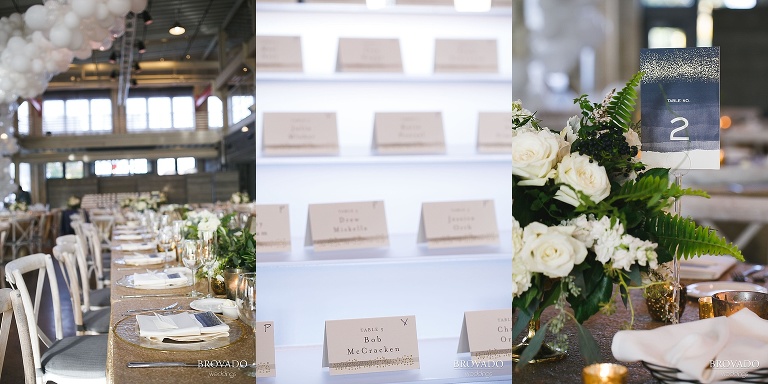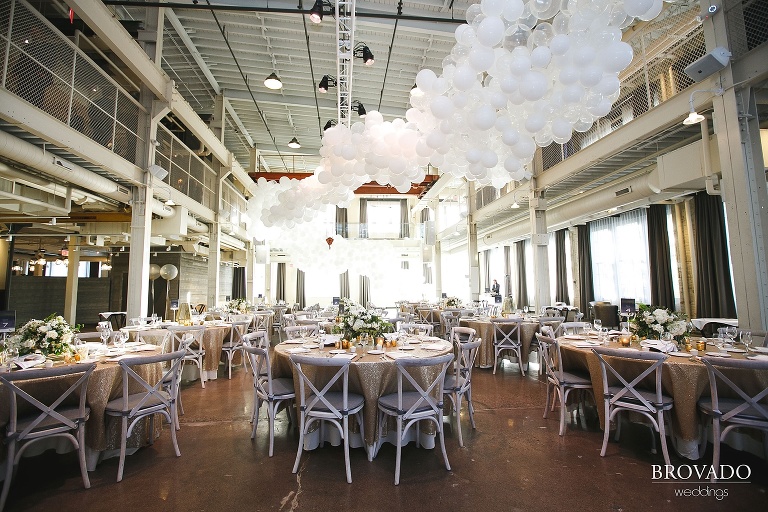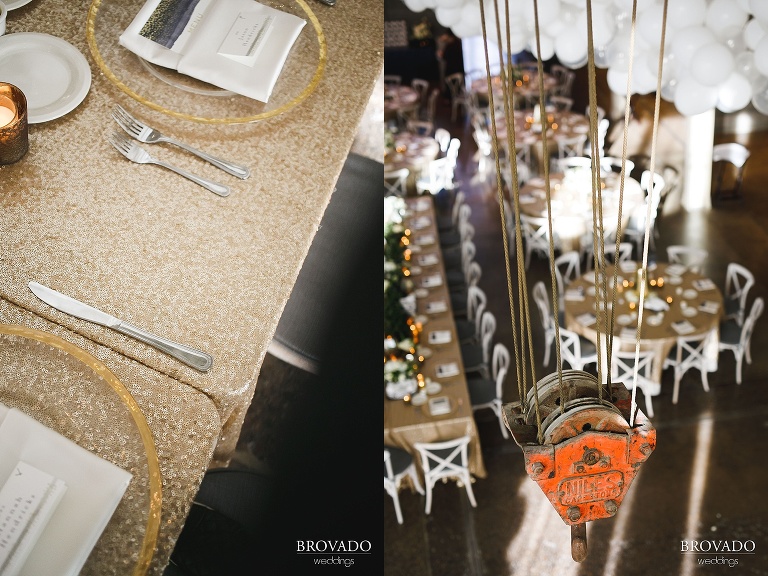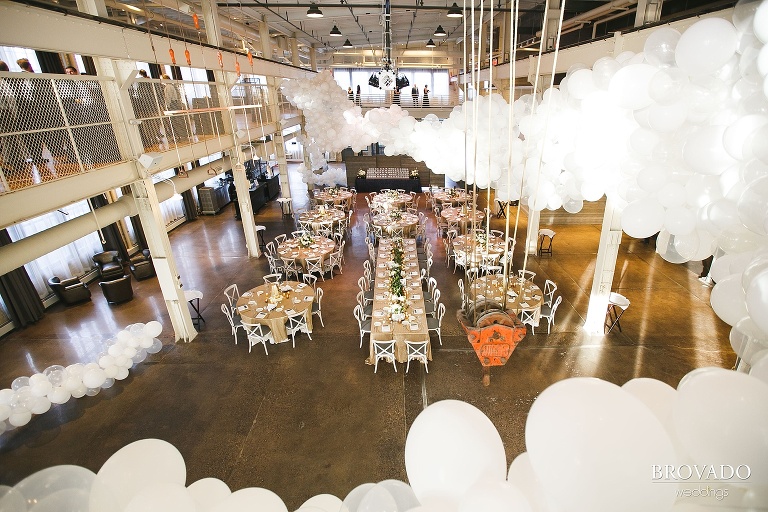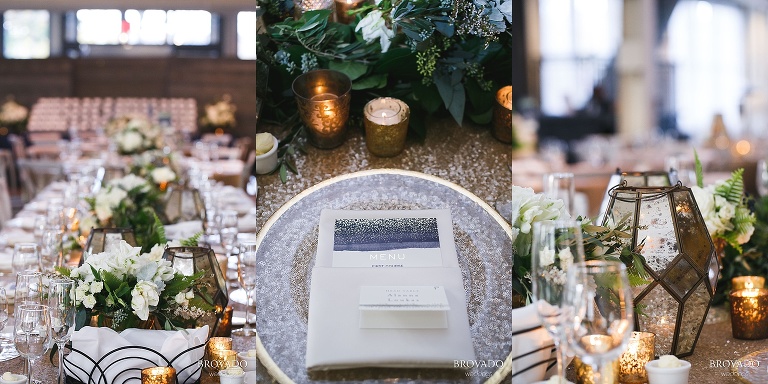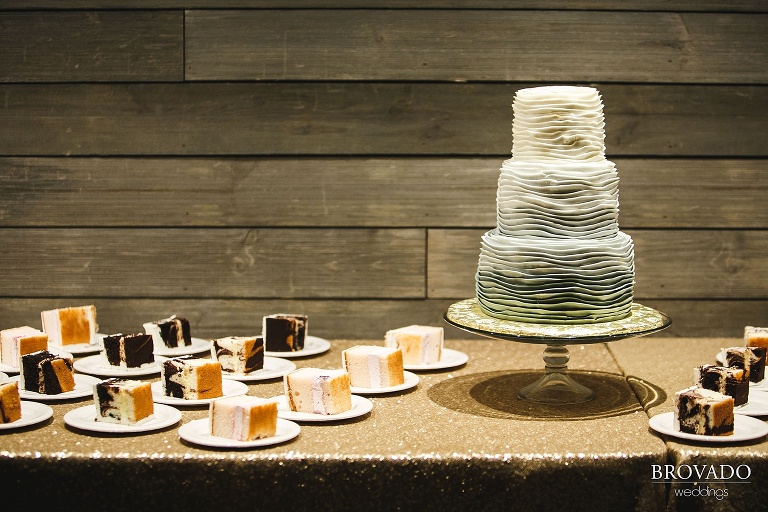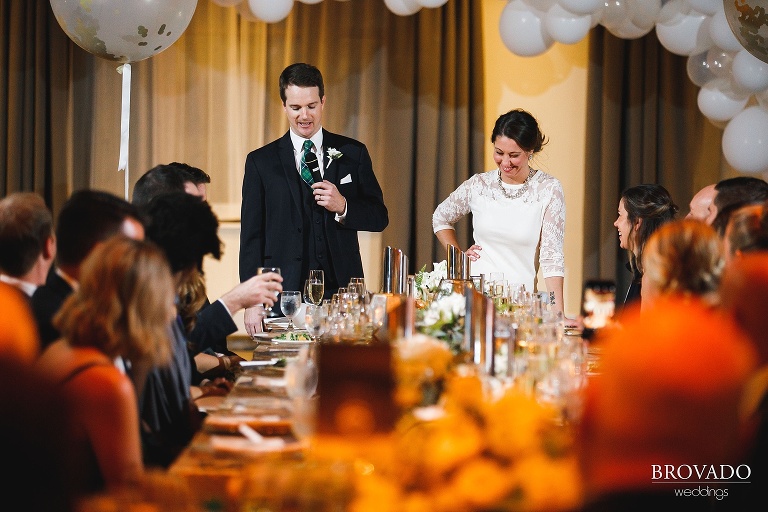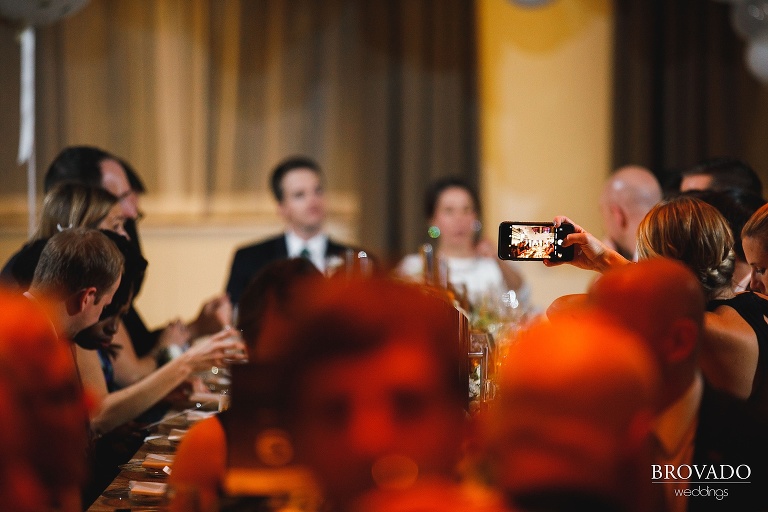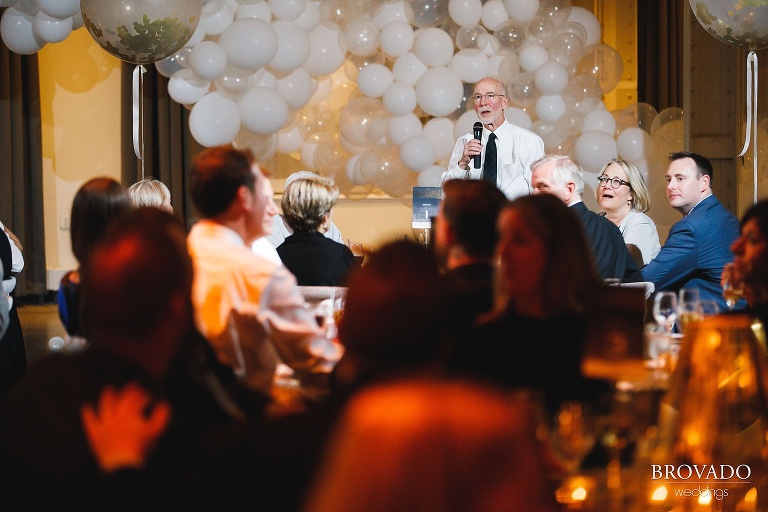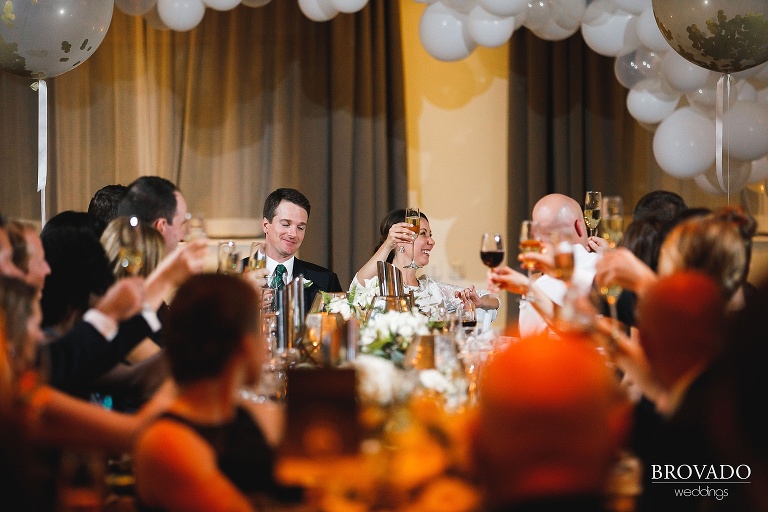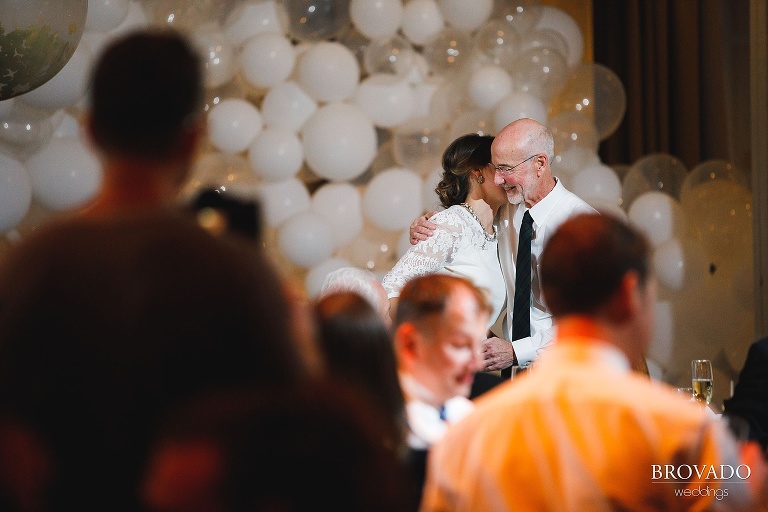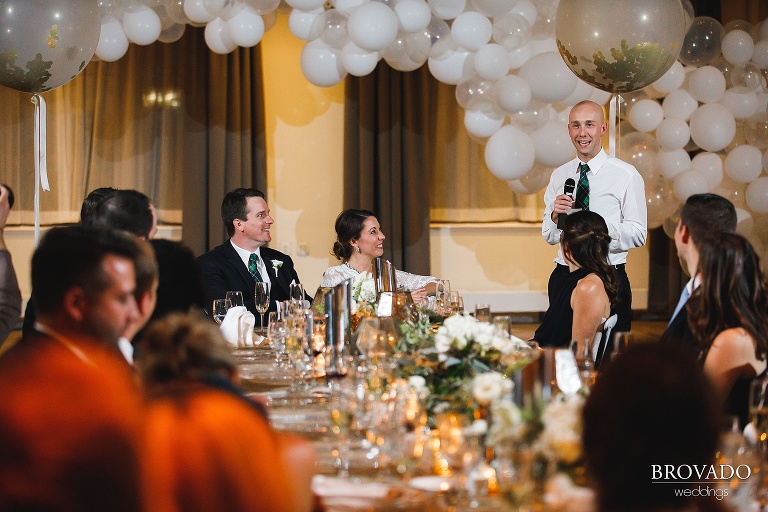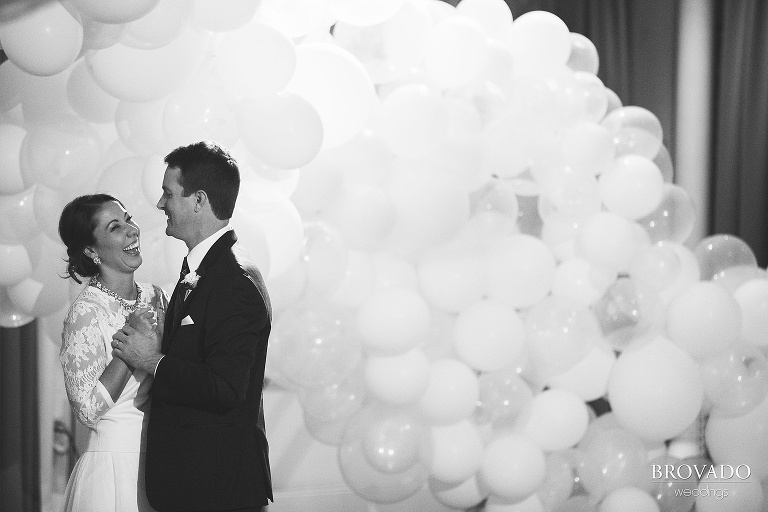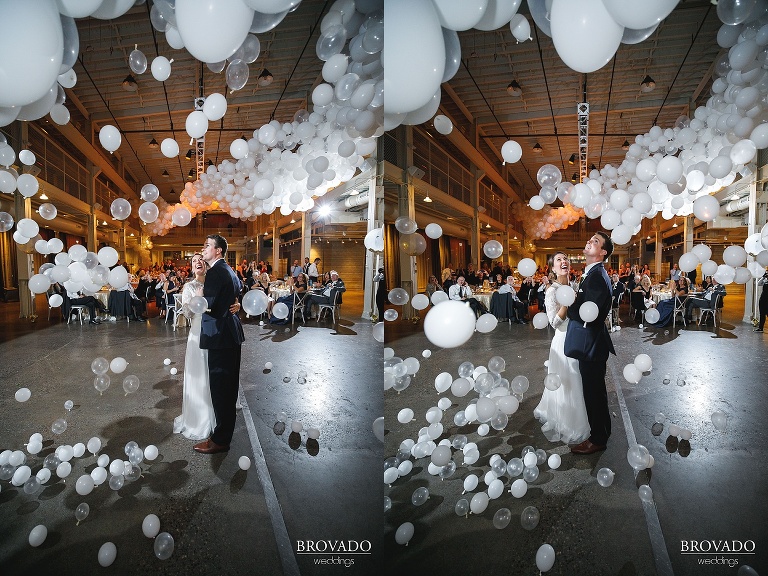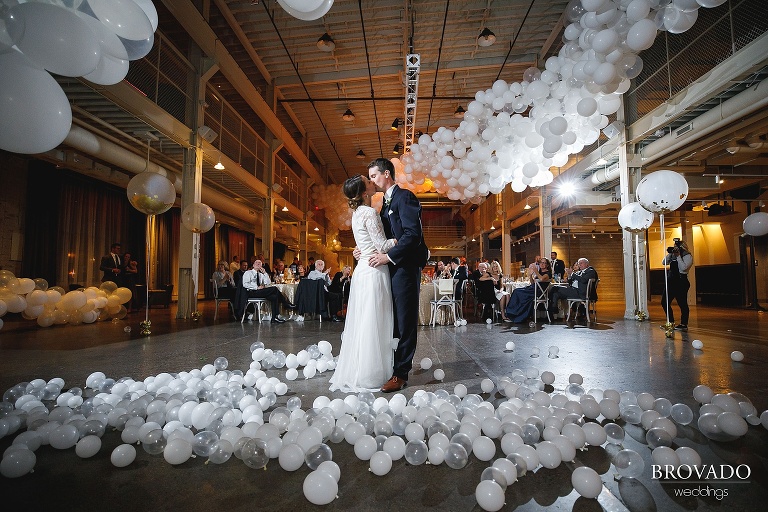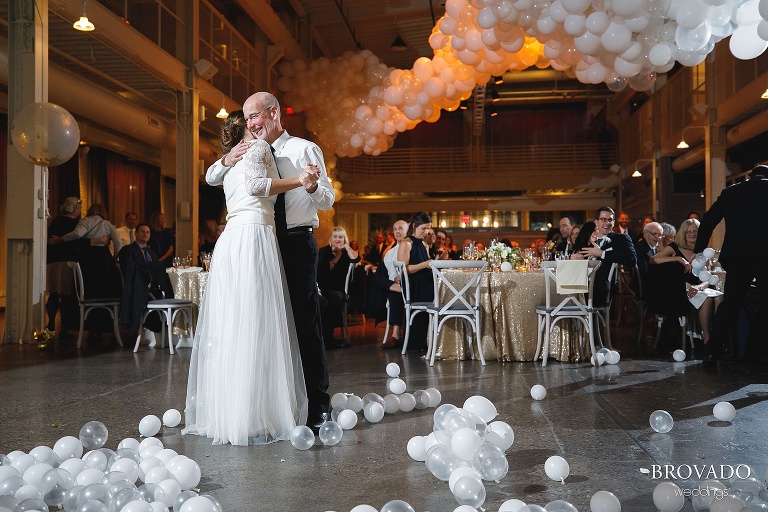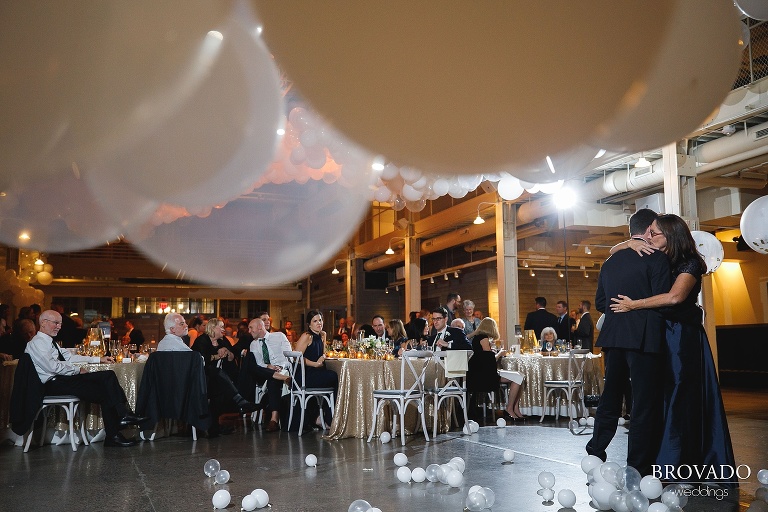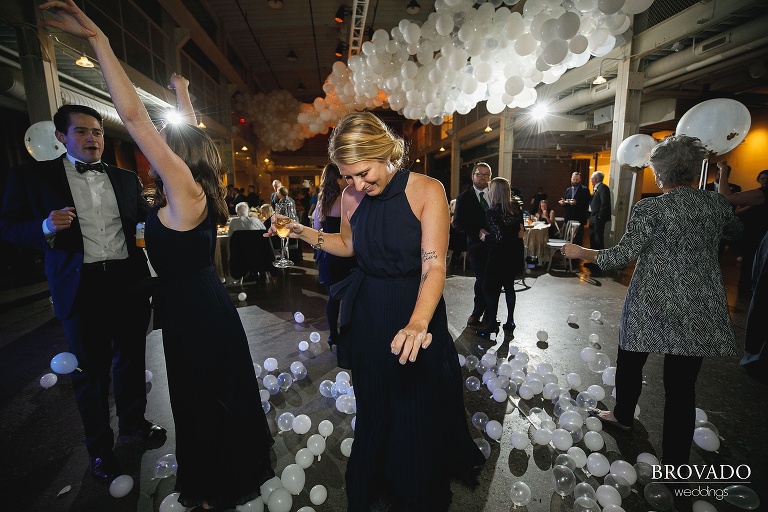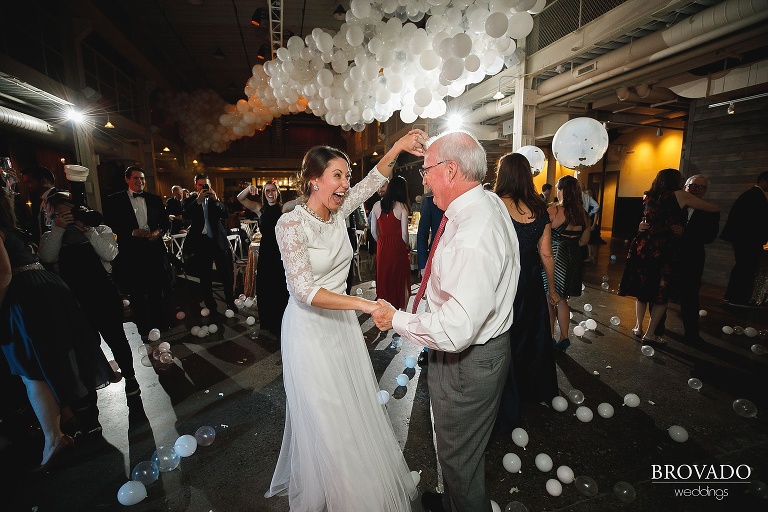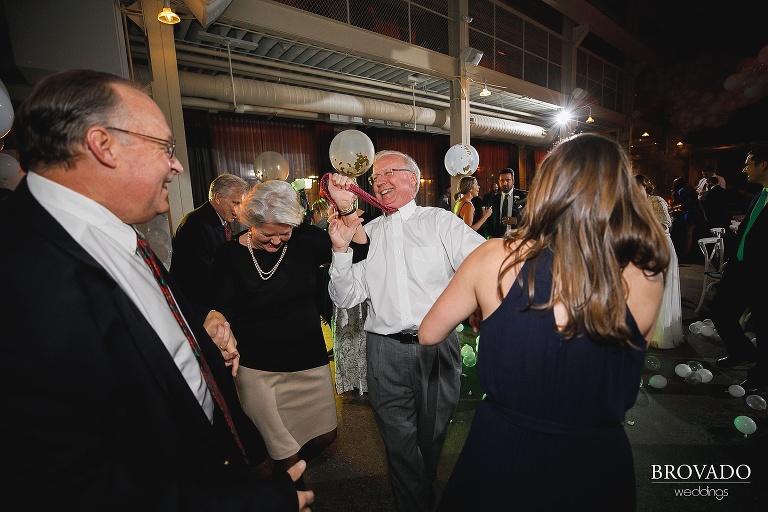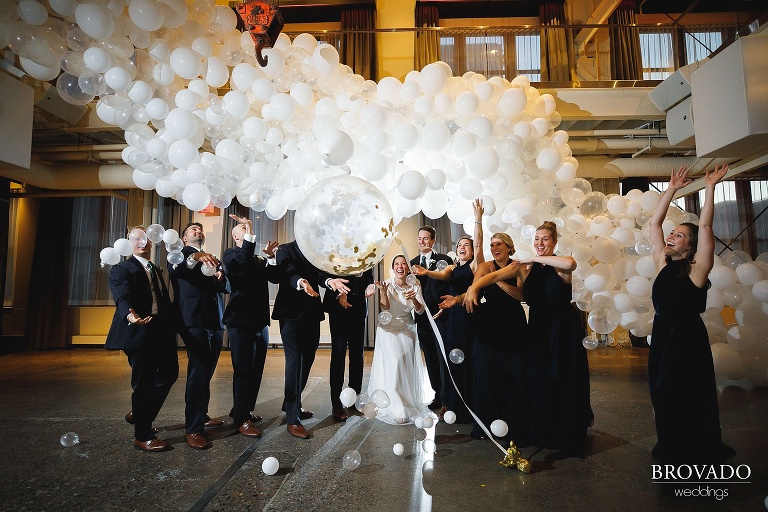 Vendor List
Wedding planner — H Blaire Events — Minneapolis, MN
Day of Coordinator — Josey Stafford, Sixpence Events — Minneapolis, MN
Ceremony venue — Machine Shop — Minneapolis, MN
Reception venue — Machine Shop — Minneapolis, MN
Videographer — Jud Nichols — Minneapolis, MN
Officiant — Jeff Tenney
Hair stylist — WOW Dry Bar, Edina — Edina, MN
Makeup artist — WOW Dry Bar, Edina — Edina, MN
Caterer — Surdyk's Catering — Minneapolis, MN
Cake designer — Queen of Cakes — Edina, MN
Decorator — Linen Effects
Balloons — Girl Friday Creative
Florist — Studio C Floral — Minneapolis, MN
Dress shop/designer — Ceremony gown, customed designed. Reception — BHLDN
Tuxedos — Savvi Formalware — Minnesota
DJ — Lance Conrad, Humans Win! Studio — Minneapolis, MN
Stationer — Minted.com
Jeweler — RF Moeller — Edina, MN