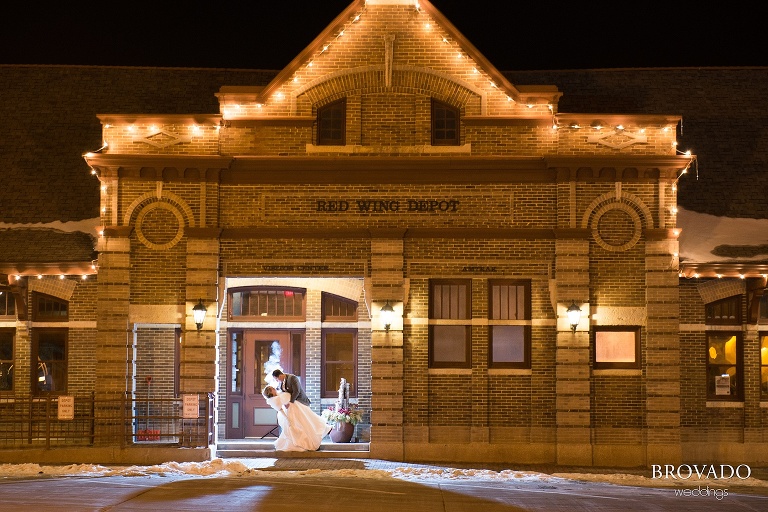 Negative 36 degrees. That's how cold it was on Amy and Jed's wedding day in Red Wing, Minnesota. It wasn't the late summer wedding weather they had hoped for – Amy needed time to recover after a major bike accident a couple months before their originally planned August wedding date.  She was struck by a car while cycling and suffered severe injuries.  News of the accident was shocking to all, and Amy underwent an extensive rehabilitation process. But in the end, after a lot of hard work, she was able to walk down the aisle toward the love of her life on Valentine's Day.
Jed proposed to Amy while they were cross country skiing in December 2013.  When I met with them, I instantly liked them. They are clearly devoted to one another.  This love story is a powerful one, considering the difficulties they had to overcome, and their wedding day was absolutely wonderful.
If you read my blog regularly, then you know how much I love photographing weddings at the St. James Hotel!  The view from the Summit Room is breathtaking, and the town of Red Wing is just so quaint and fun…. Even on a day when it's so cold that boiling water turns to snow.
I hope you enjoy these romantic Valentine's Day wedding pictures!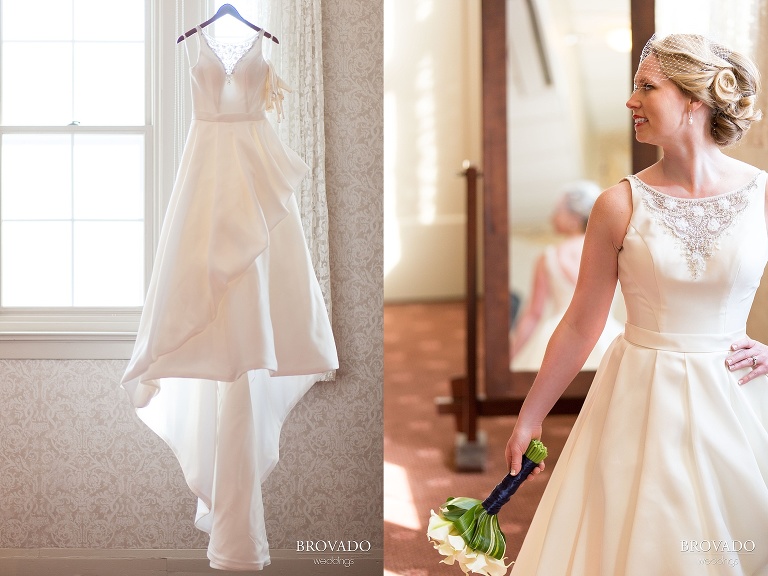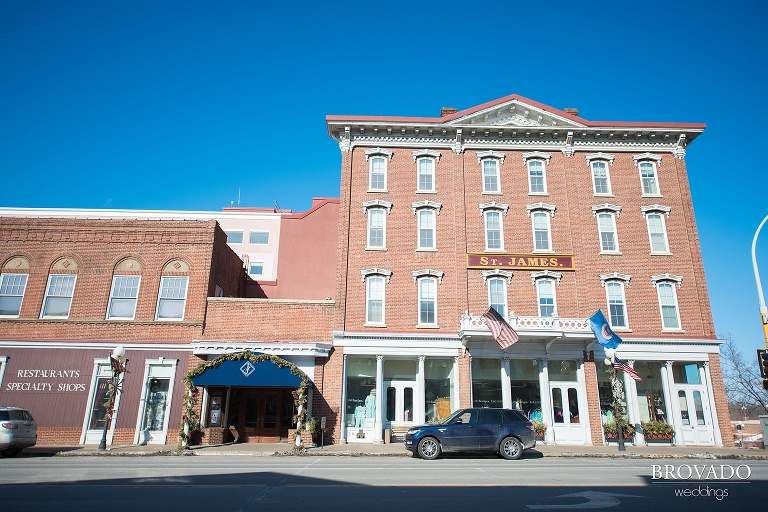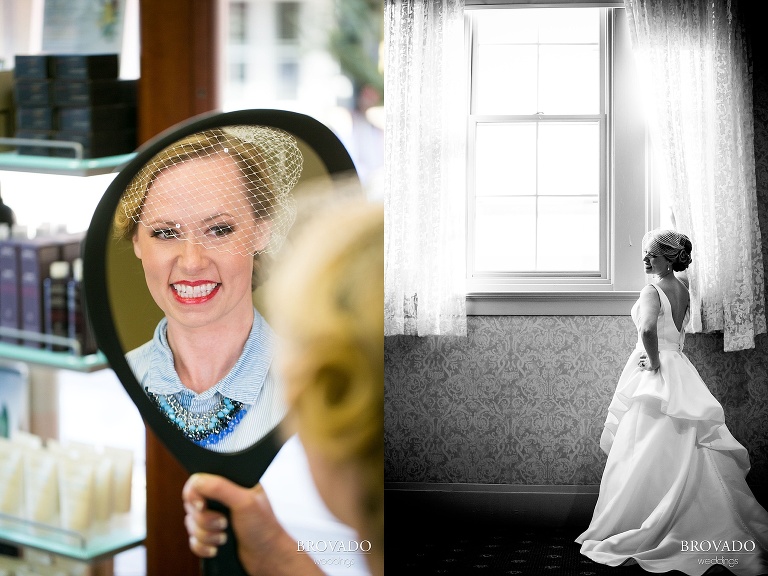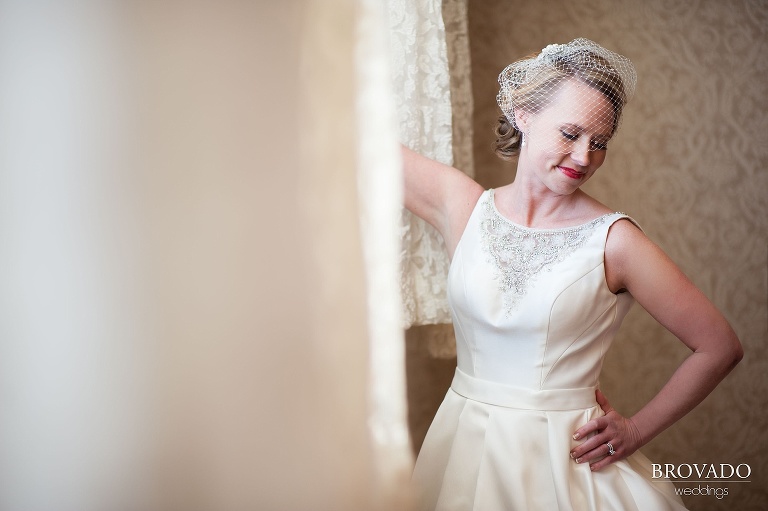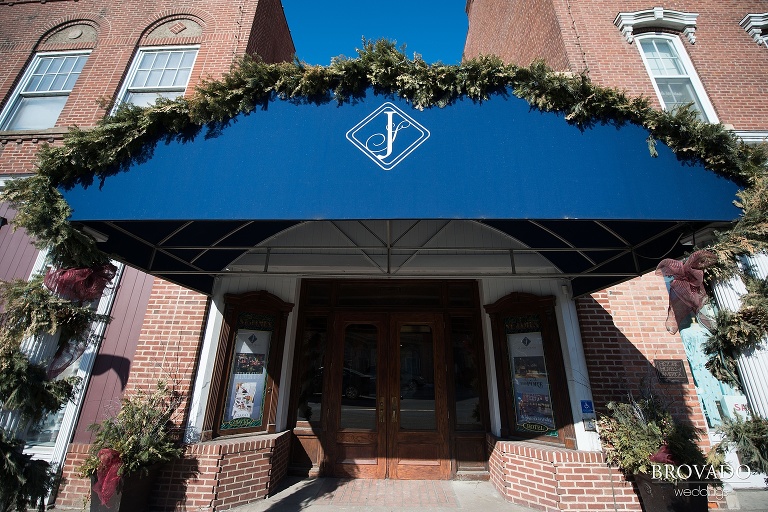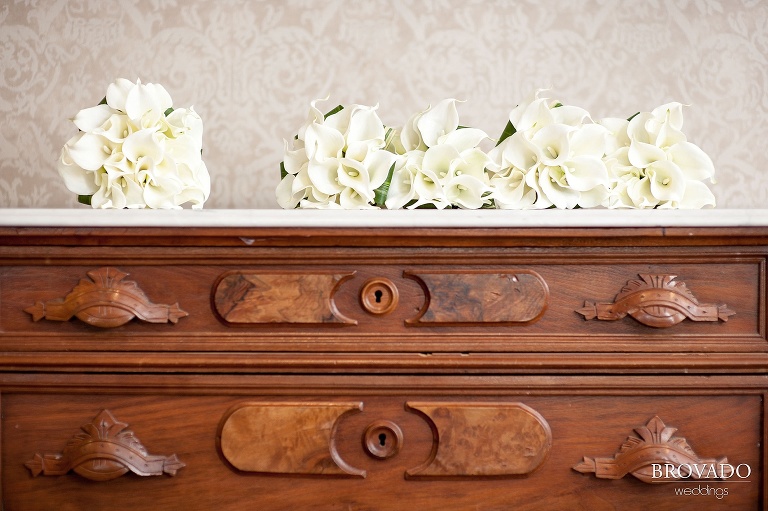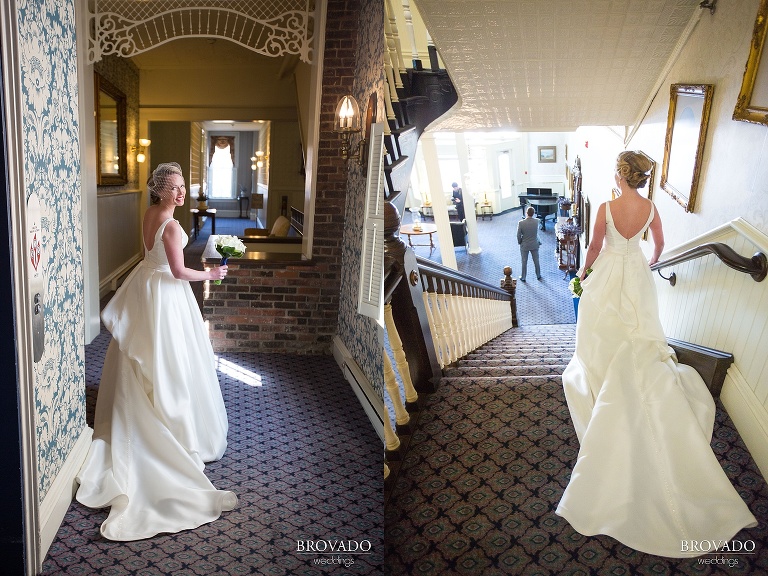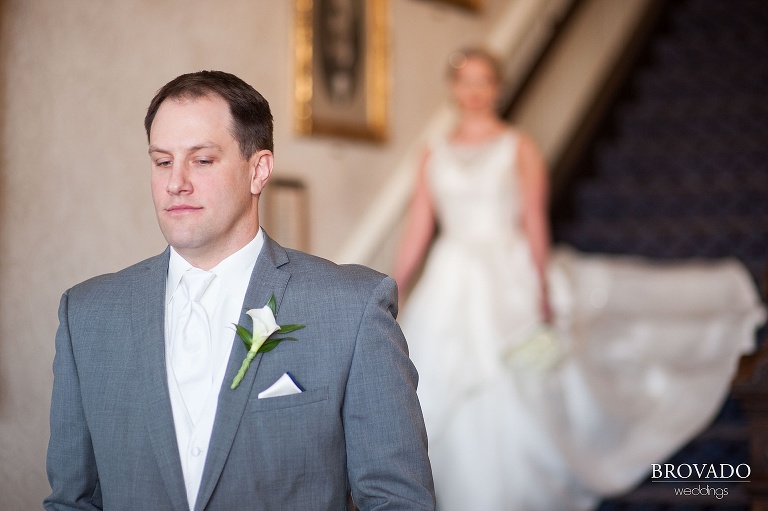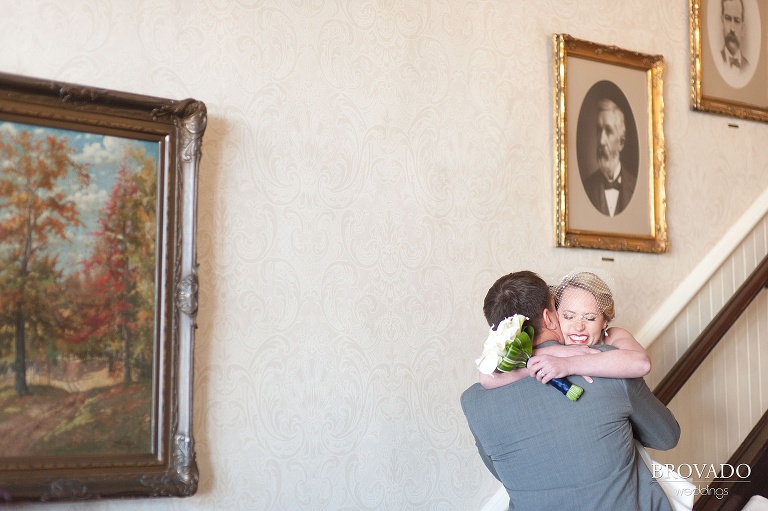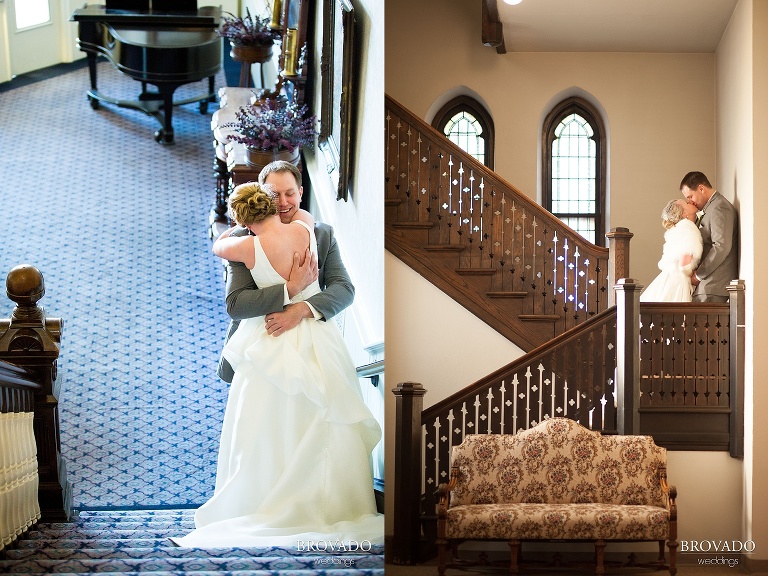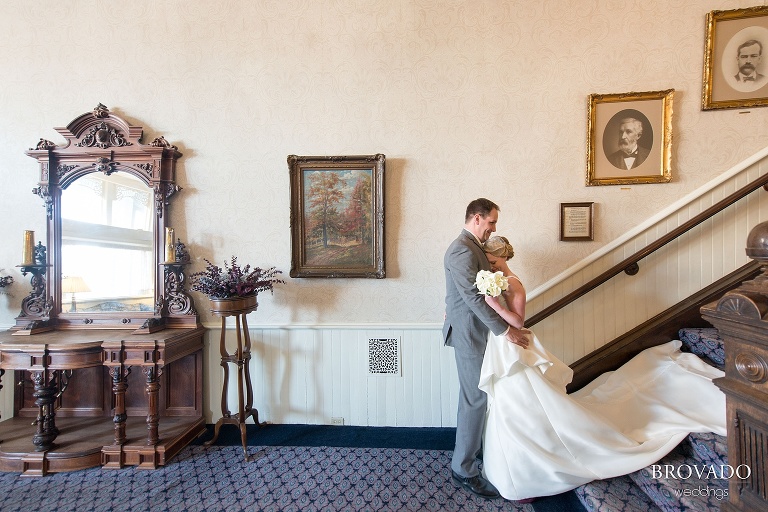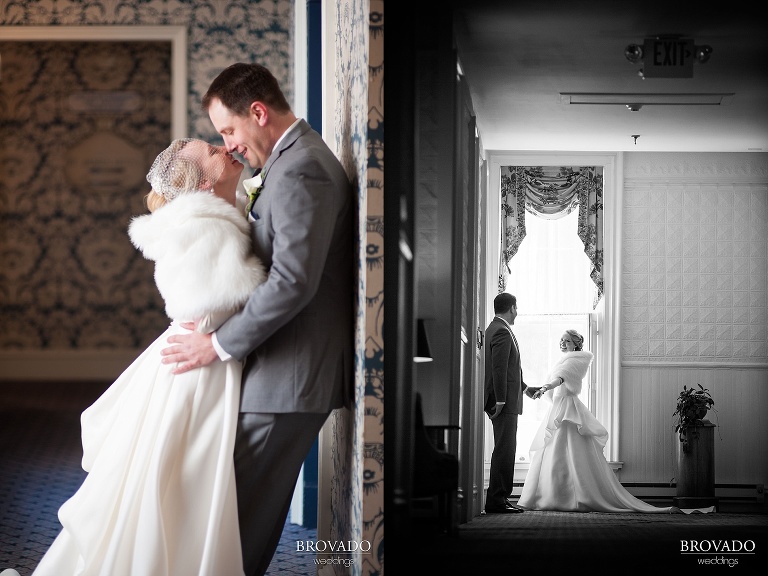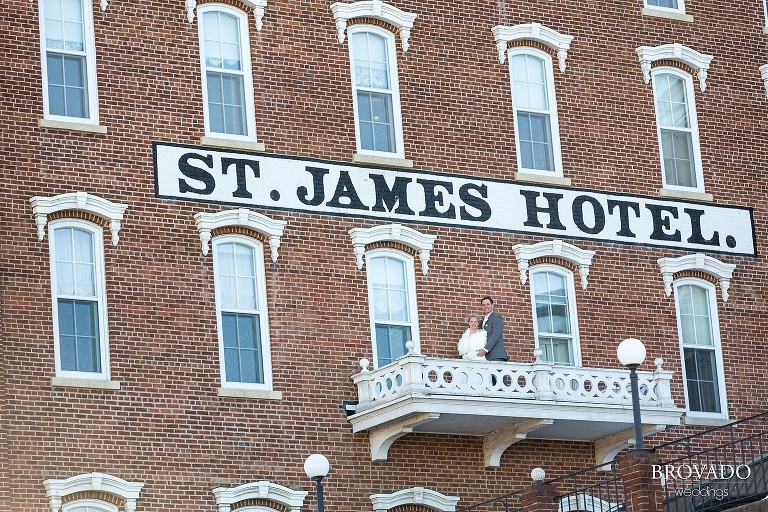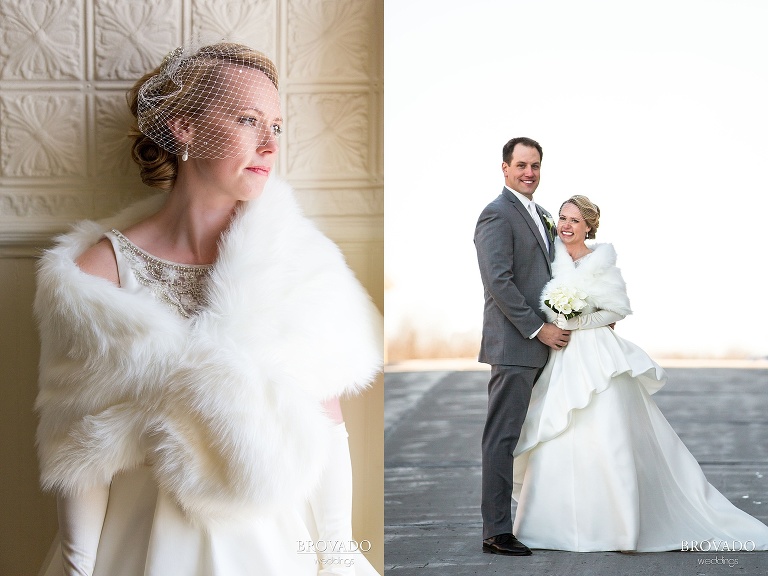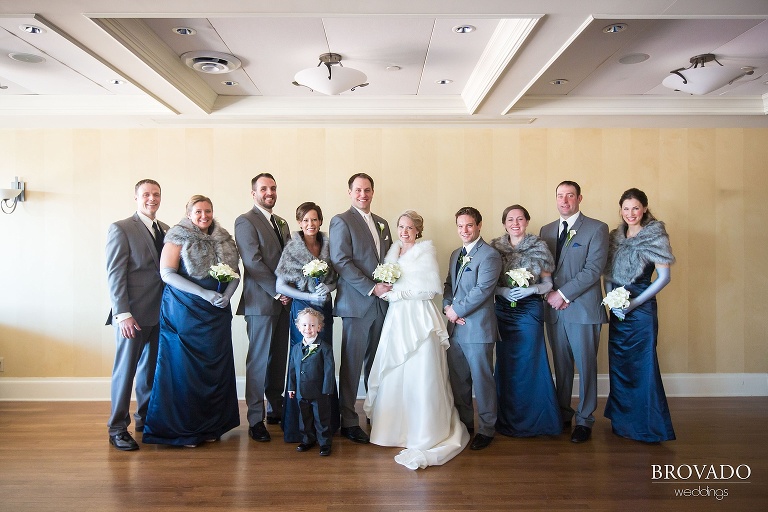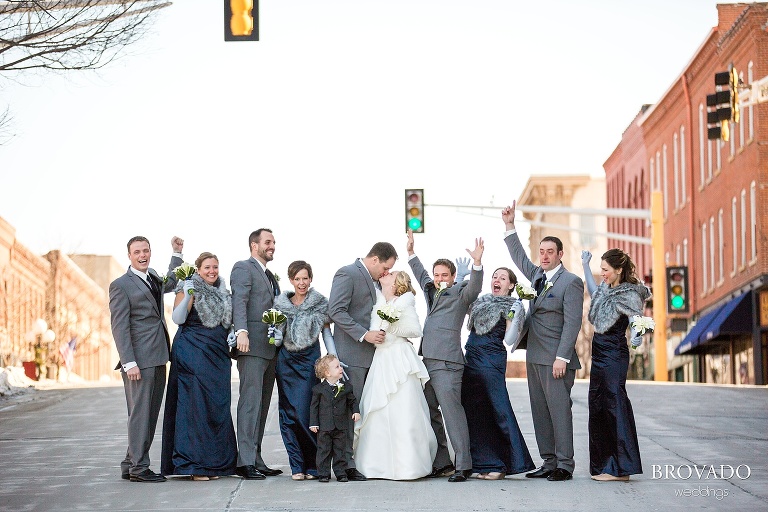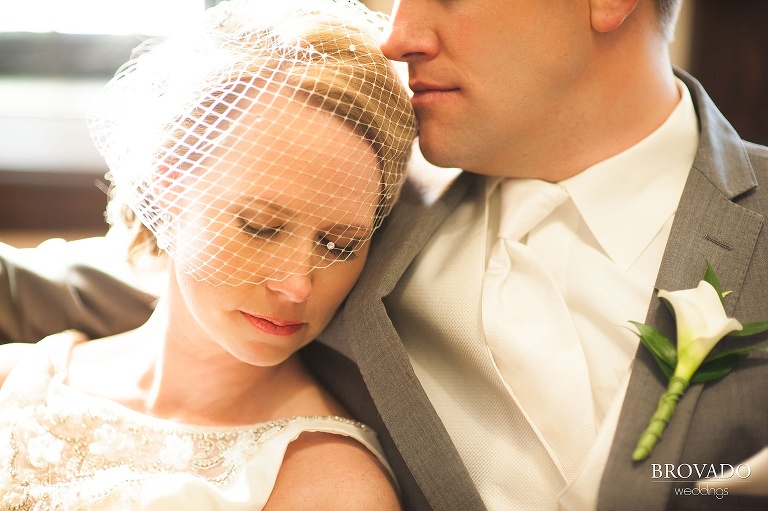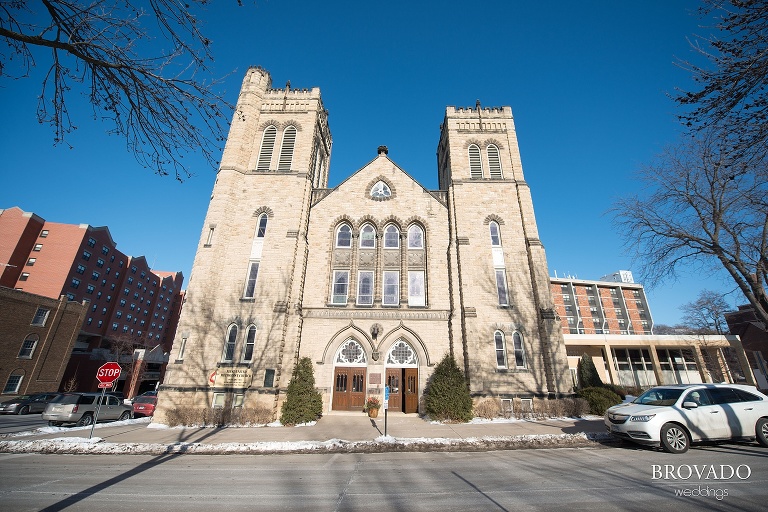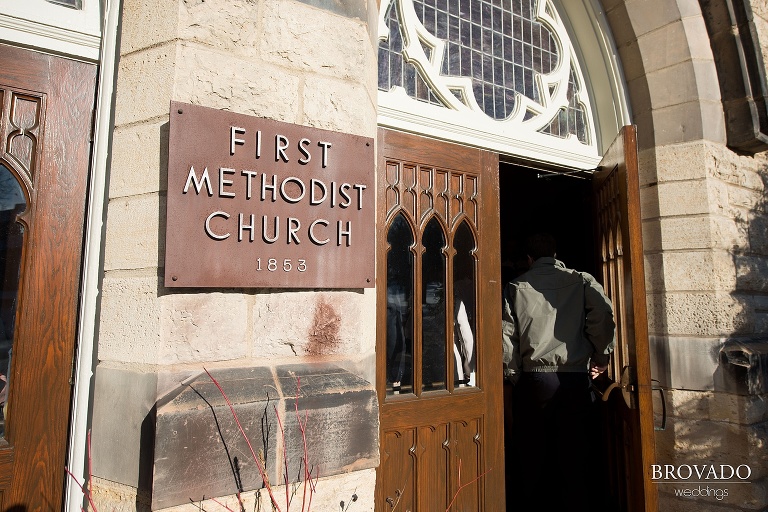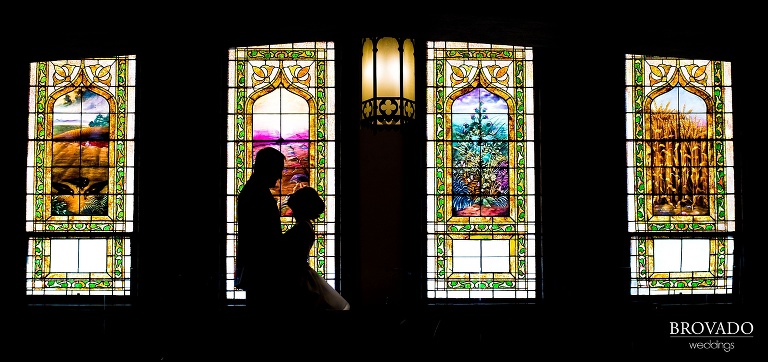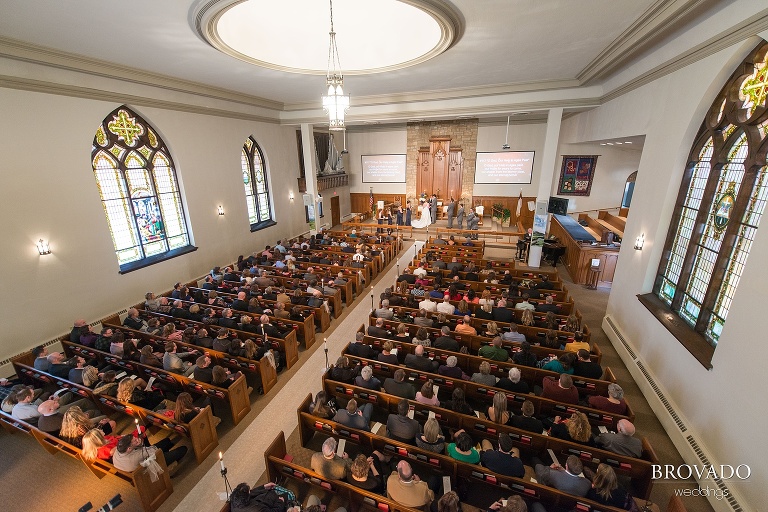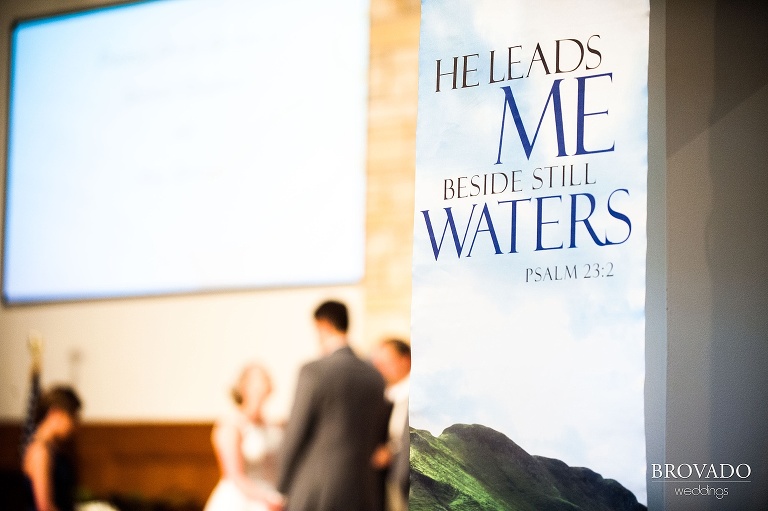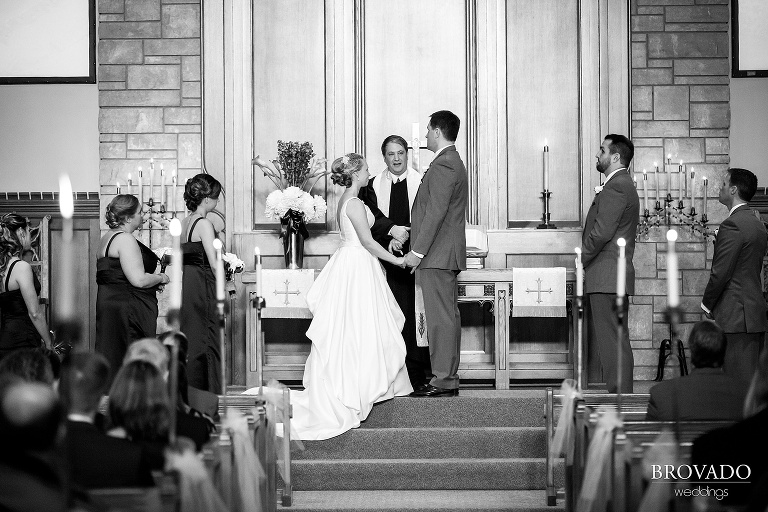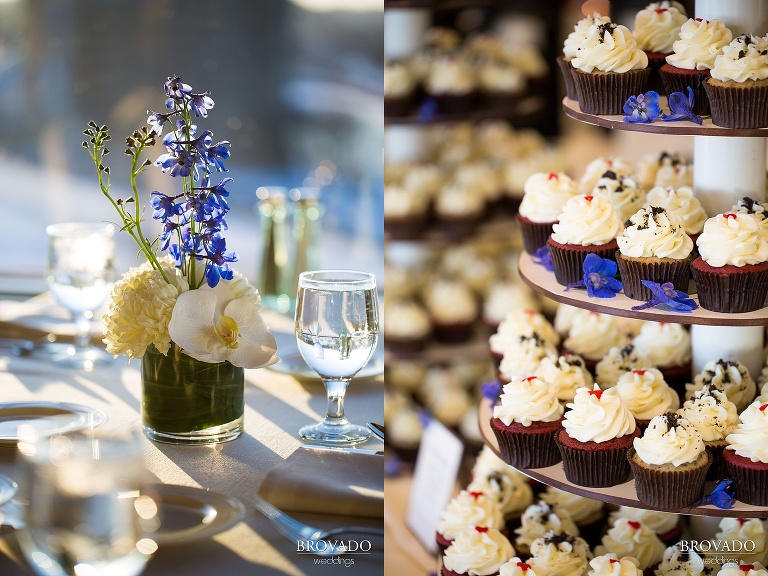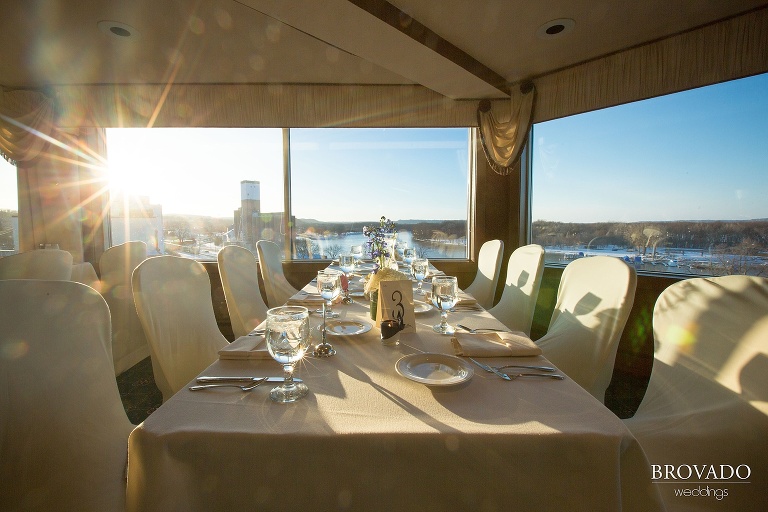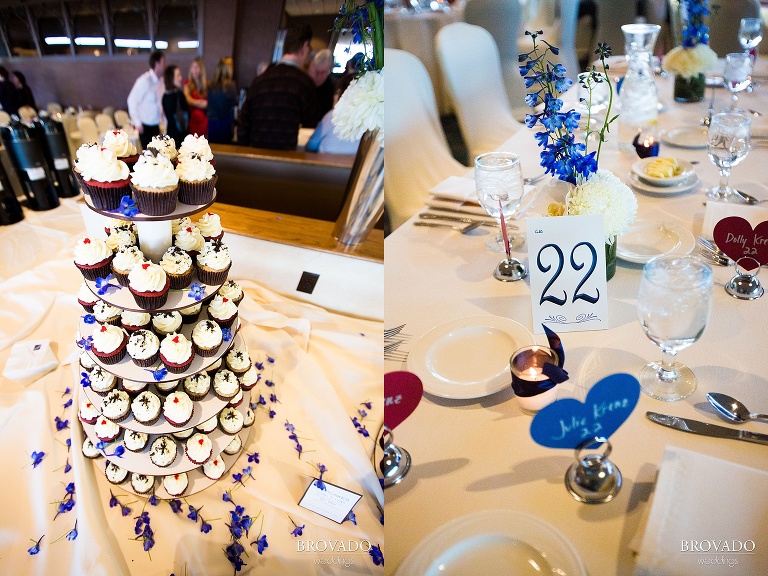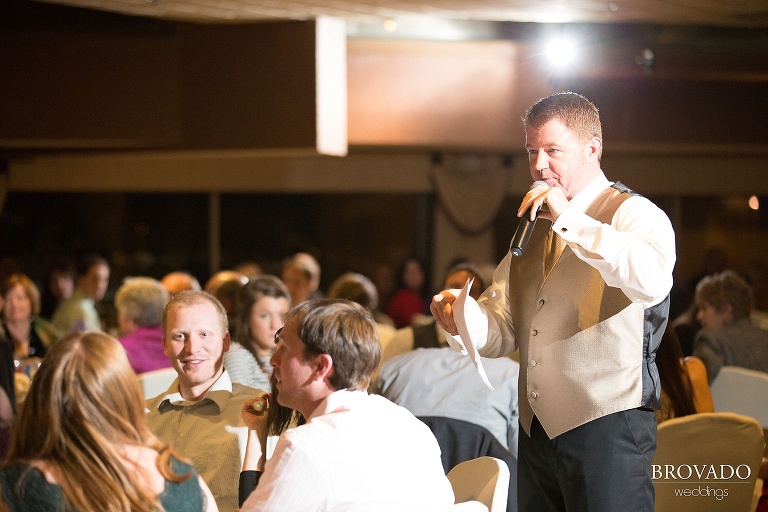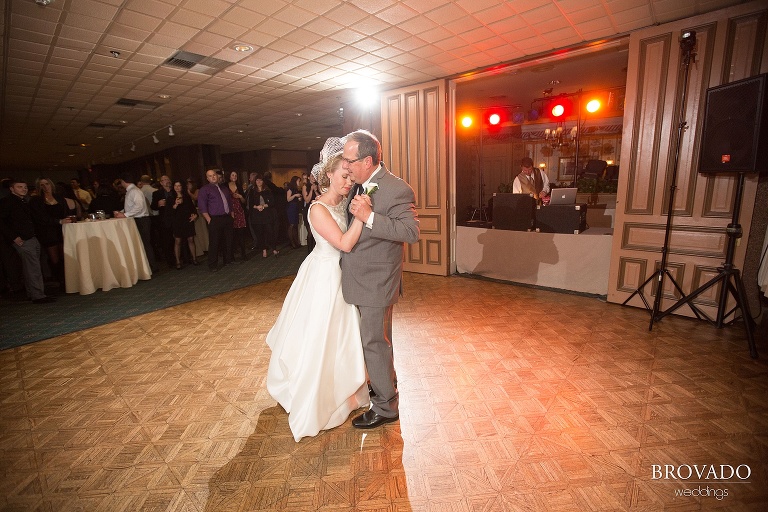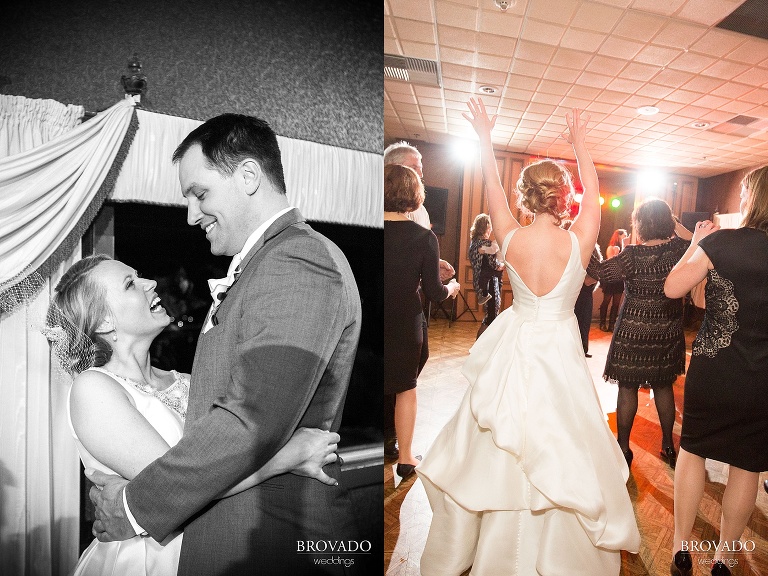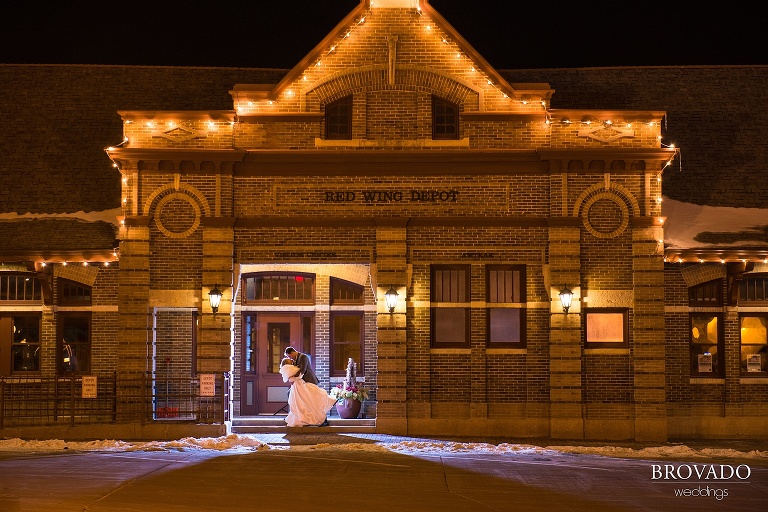 Ceremony venue – First United Methodist Church – Red Wing, MN
Reception venue – St. James Hotel – Red Wing, MN
Hair & Makeup – Indigo Salon – Red Wing, MN
Dress shop – Che Bella Boutique – Minneapolis, MN
Dress designer – Kelly Faetanini – New York, NY
Tuxedos – Savvi Formalwear – Roseville, MN
Cupcakes – Rivertown Cakes – Hastings, MN
Florist – Inspired Home & Flower Studio – Red Wing, MN
Music – Matt Kotefka, First Choice DJ Service