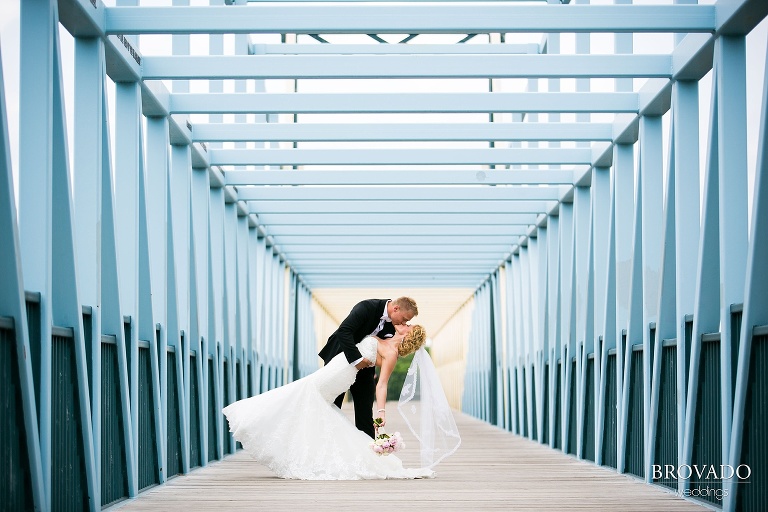 I've known Brittney's family for years.  Her sister Christal's wedding was one of the first I ever photographed professionally.  These girls have been like family to me, and I am truly honored to have been such a big part of each of their wedding days as their wedding photographer.
For Brittney and John, it was love at first sight. When Brittney's family brought John to meet her, Brittney remembers laying eyes on him and immediately looking at the floor.  Later, she admitted that it was because she found him incredibly handsome, and she realized she wasn't wearing any makeup!  It didn't matter to John, because makeup or not, he was smitten at first glance as well.  Two years later, the couple held their wedding ceremony and reception at the Semple Mansion in Minneapolis, and it was a grand family affair.  Brittney had always loved the elegance of the historic site, and chose white, gold and silver wedding themes to match the venue.  Her favorite part of the day was the intimacy of John's "first look" at her wearing her wedding gown.  They chose to do it on the main stairway of the mansion, and when John saw her, he couldn't help but shed some tears as he took her into his arms.  The ceremony and reception flowed smoothly, at least after the part where someone forgot to get Brittney from the bridal suite when it was her turn to walk down the aisle!  But it's the little things like that that lend some comic relief to a wedding day, and Brittney and John could not have asked for a better one.
For some fun at the reception, Brittney and John booked our ANTIBOOTH photo station!  Scroll to the bottom to see guests having fun with props for these souvenir pictures.  Each guest gets to take home 4×6″ archive quality prints from the wedding.  The Antibooth is always a hit!
Check out Brittney and John's feature on MN Bride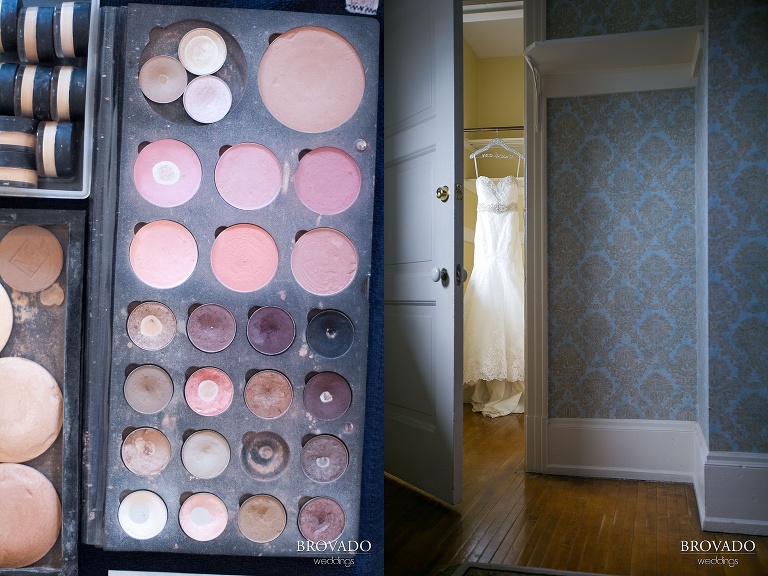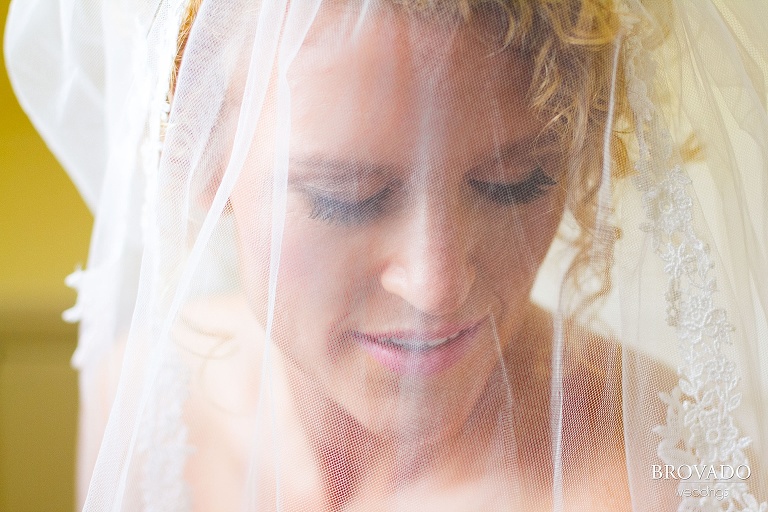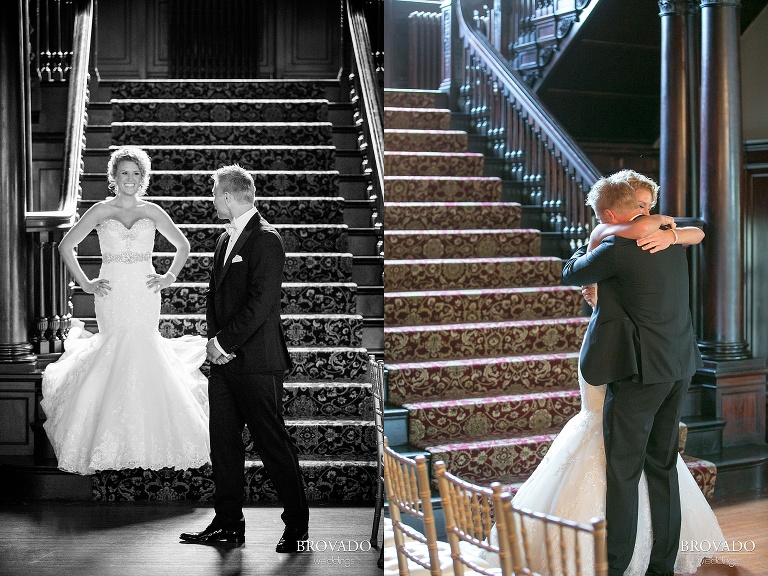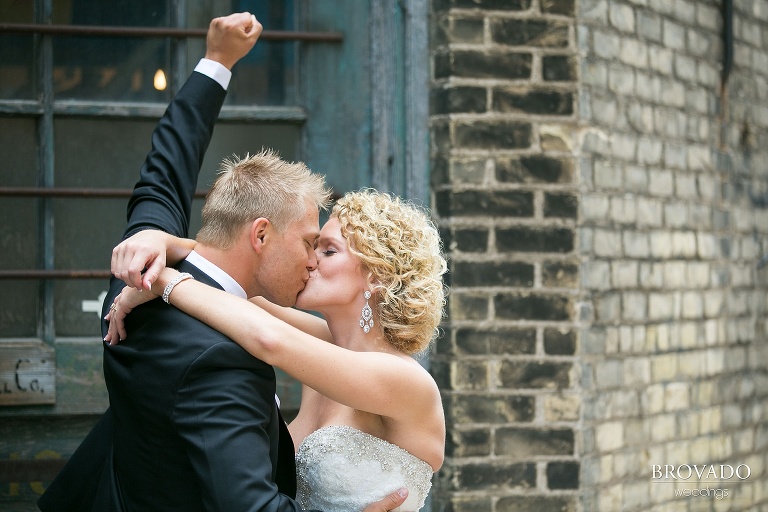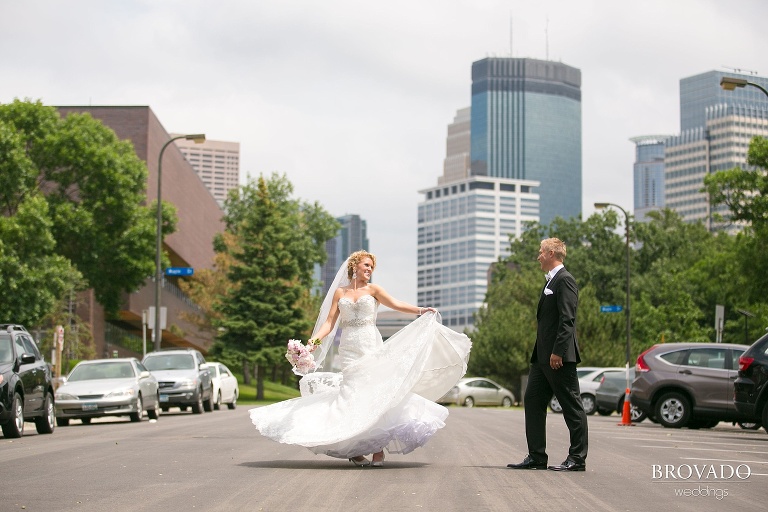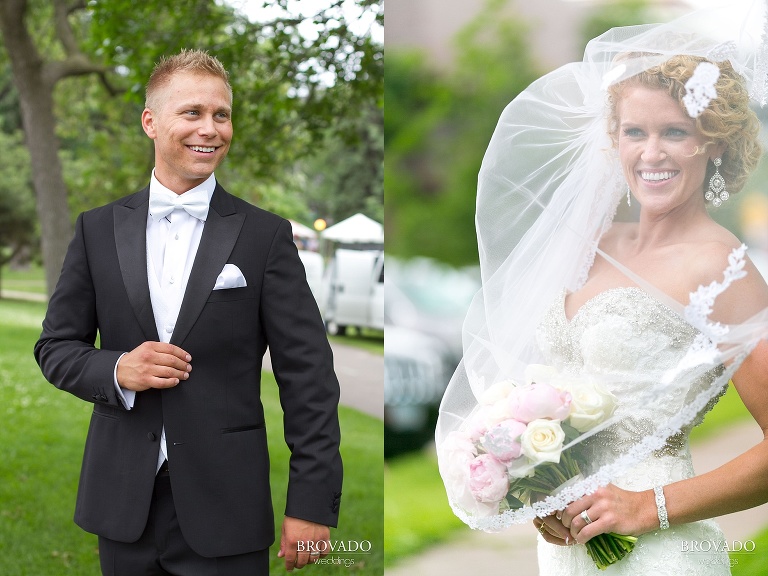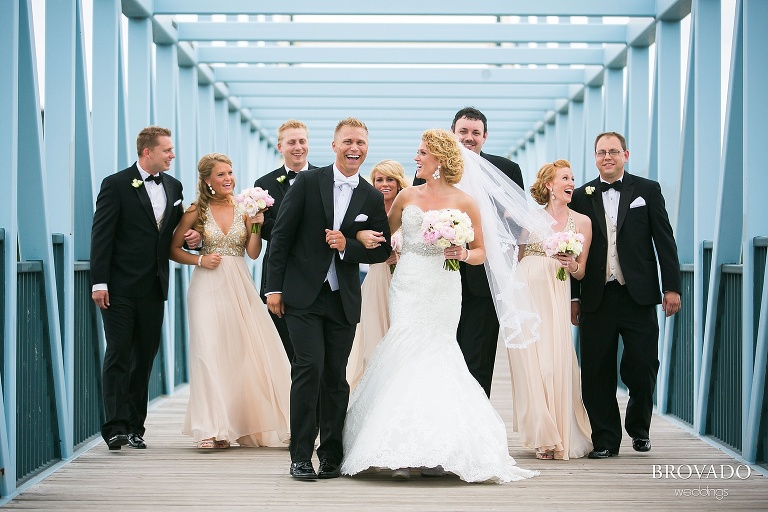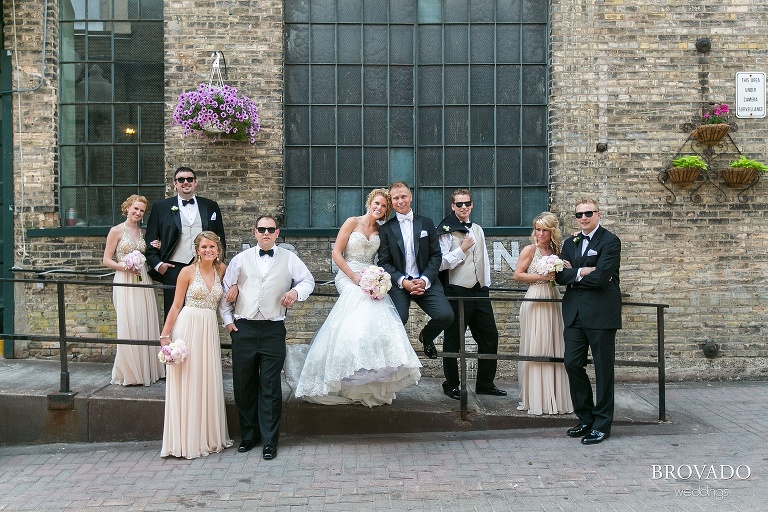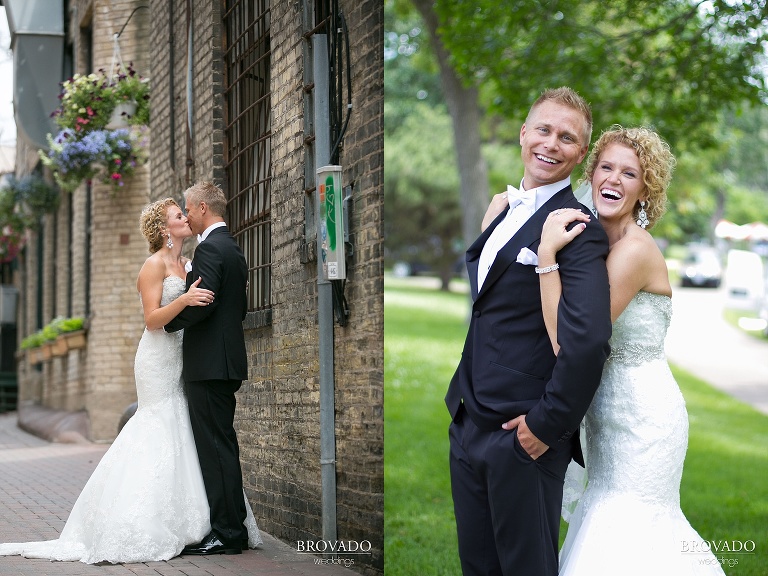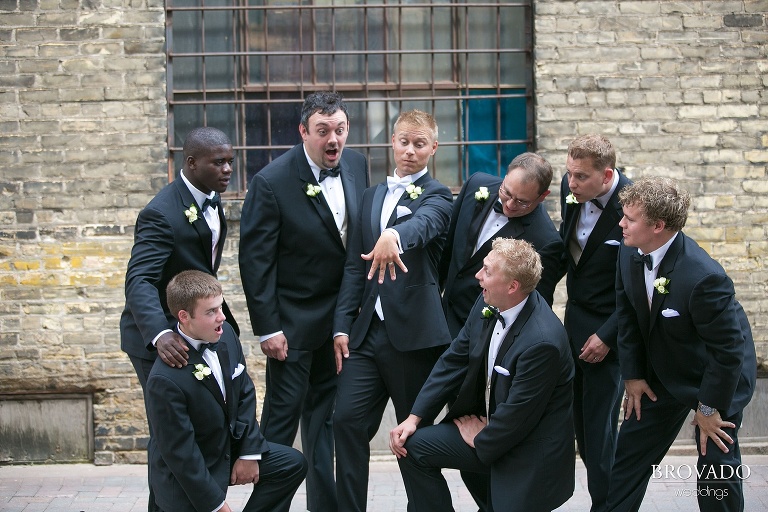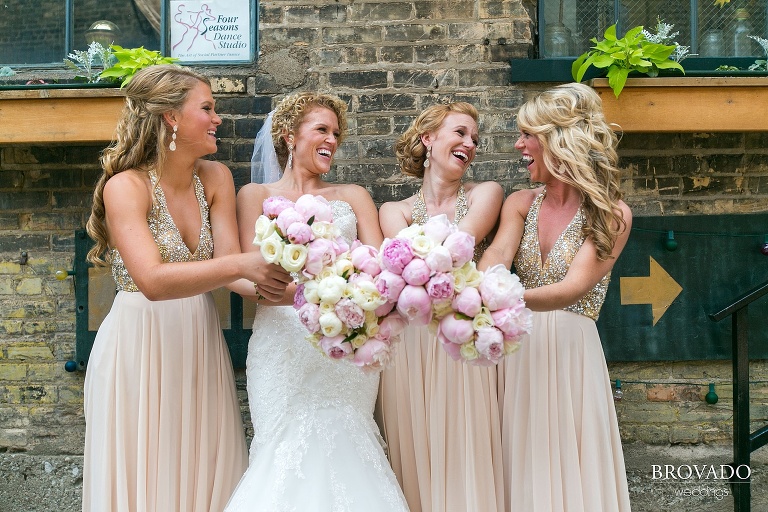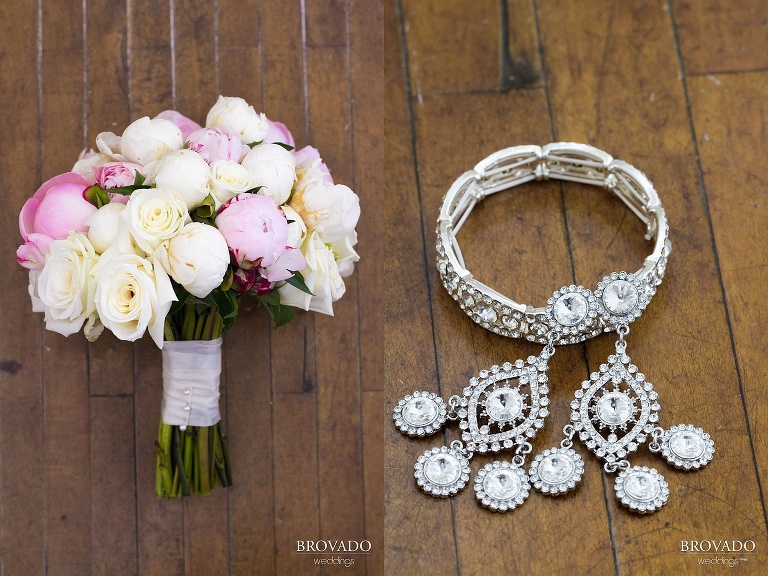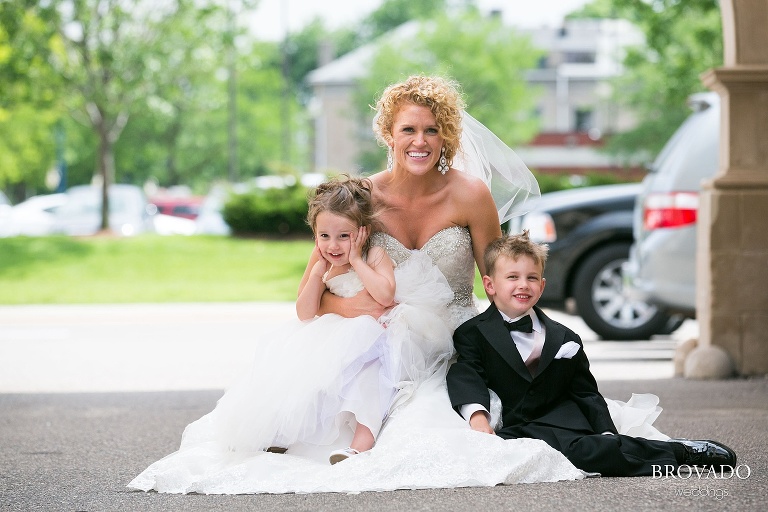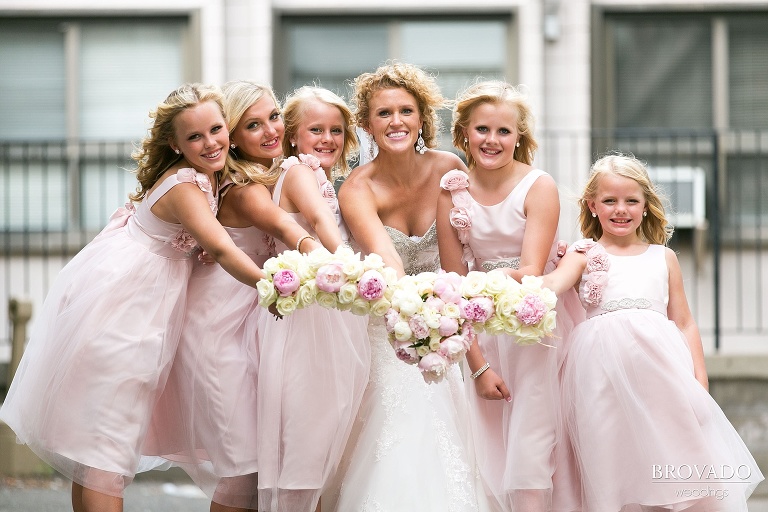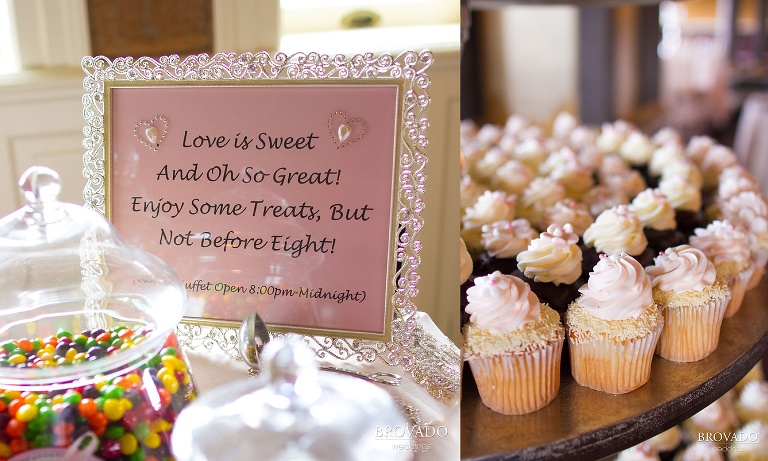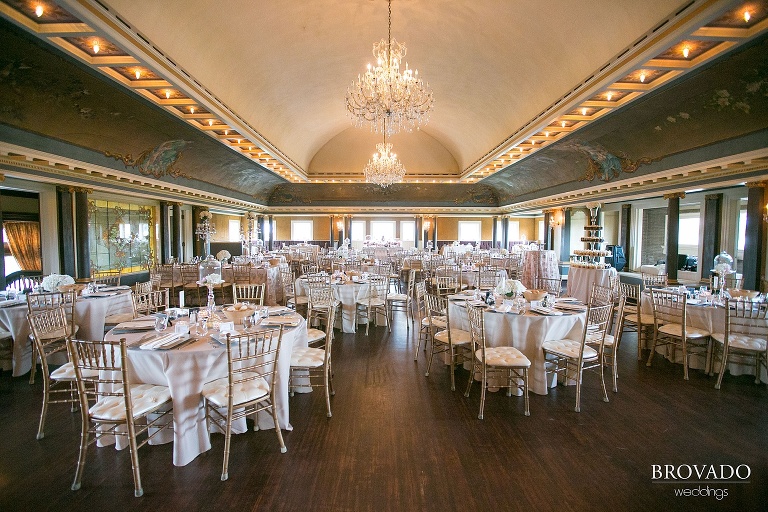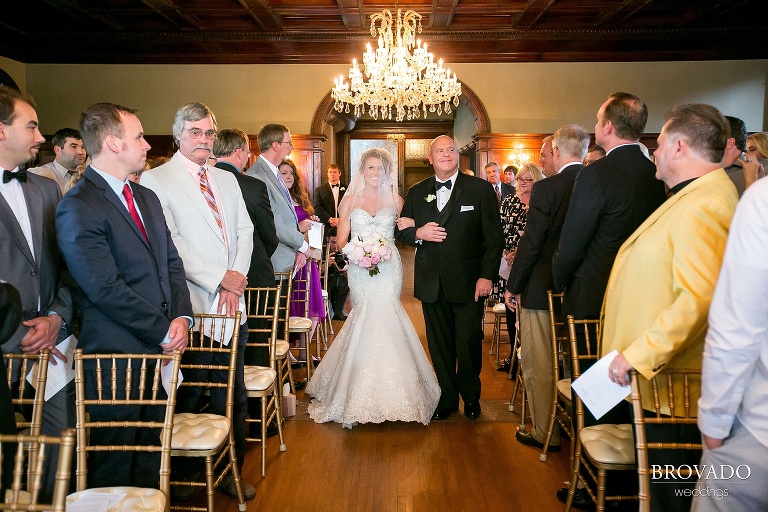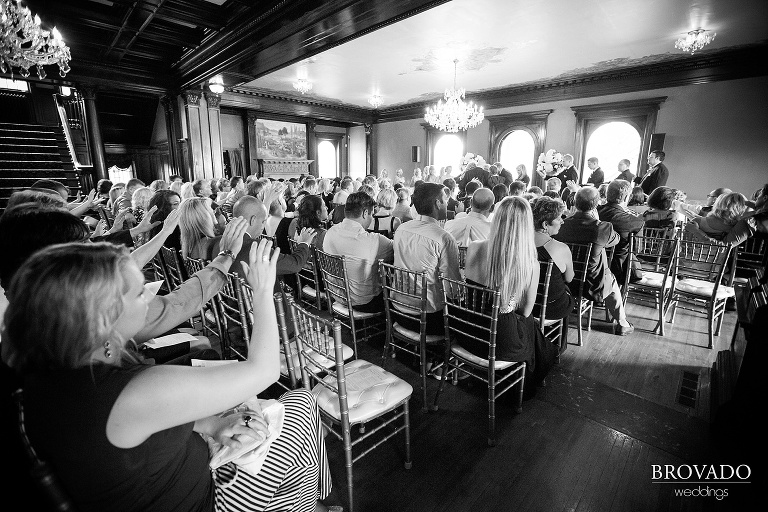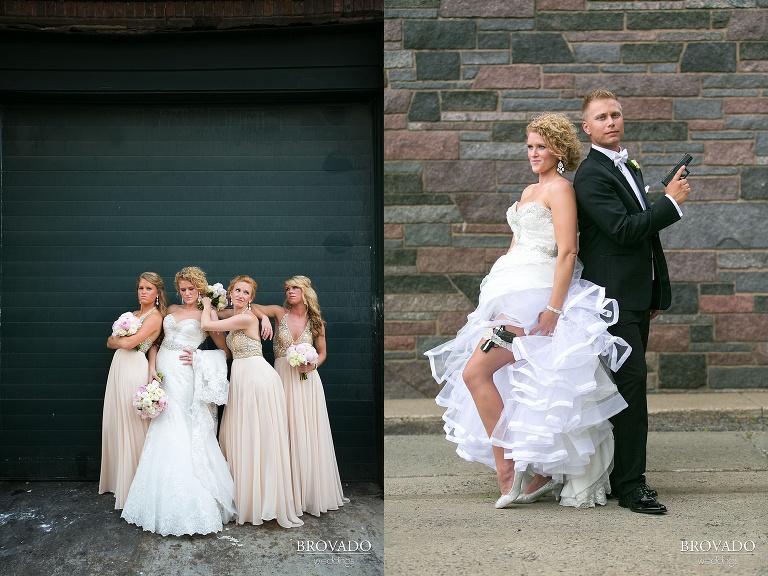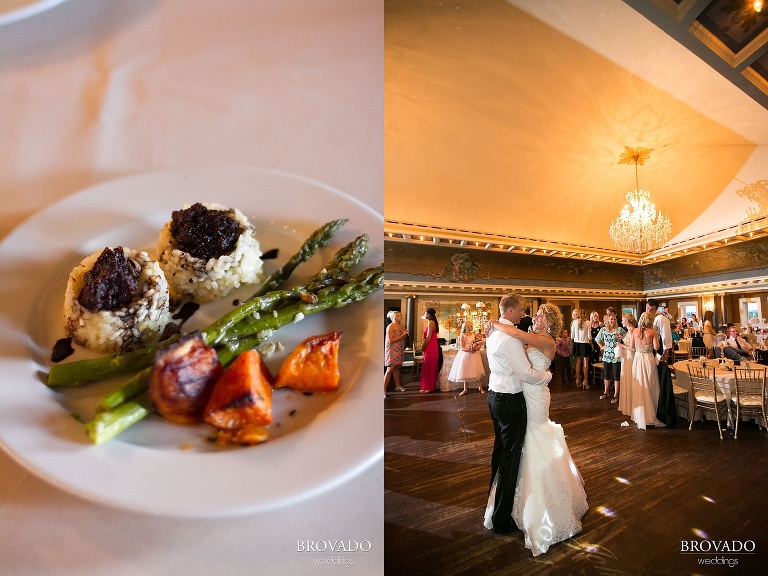 Ceremony and Reception venue – Semple Mansion
Videographer – Brovado Weddings
Officiant – Pastor Londa Lundstrom Ramsey
Hair & Makeup – MN Bridal Hair & Makeup Artistry
Caterer – Common Roots
Cake designer – Edelweiss Bakery
Florist – Sadie's Couture Floral & Event Styling
Dress shop – Wedding Shoppe
Bridesmaids dresses – Effie's Bridal Trunk
Grooms custom made tuxedo – Hammer Made
Groomsmen's tuxedos – Men's Wearhouse
Limo – MIK Limo
Music –Bellagala DJs & Event Lighting
Linen rentals – Linen Effects
Jeweler – Wixon Jewelers