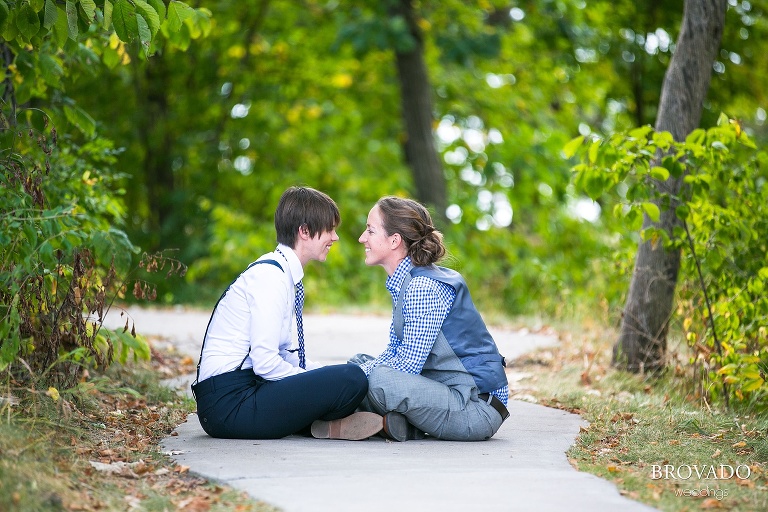 Summer went long this year.  And that's fine by me… Jen and Sara had the most beautiful weather imaginable for their outdoor wedding ceremony at Schaar's Bluff Gathering Center in Hastings, MN.  This was the first wedding I've photographed at this gorgeous outdoor venue, and I can't even begin to tell you how beautiful the natural surroundings were, or how impressive the expansive view across the Mississippi River bluff was… I'll have to let the pictures speak for themselves.  It's hard to say what made the day more magical, the beautiful surroundings, the sweet, intimate gathering of family and friends, or Jen and Sara's genuine love for one another and sheer excitement for their wedding day.
Here's Jen's story about her proposal to Sara…
"We had just returned from a  trip to Costa Rica with Sara's entire family. The evening before I proposed, we were at a friend's house and I was watching Sara play hide and seek with their little girl Courtney. I just remember thinking to myself, "This is it. I'm ready. This is going to be a great life together." The next morning I asked Sara pretty bluntly over coffee before we'd even brushed our teeth. I wasn't sure if she was going to slap me for taking 5 years or if she was just super excited that the moment arrived. I think she'd known for a while and was just waiting for me to get there. I'm so glad I did."
Jen and Sara got married the same week the state of Minnesota legalized same-sex marriage. The couple felt blessed to have their siblings and closest friends write a touching and personal story of their lives before and after meeting, and read it at the ceremony. 
"We were also both fortunate enough to have both sets of parents support us and walk us down the aisle," says Jen.
This wedding was one honestly of my favorites. It was just SO beautiful. I hope you enjoy the photos as much as I enjoyed taking them.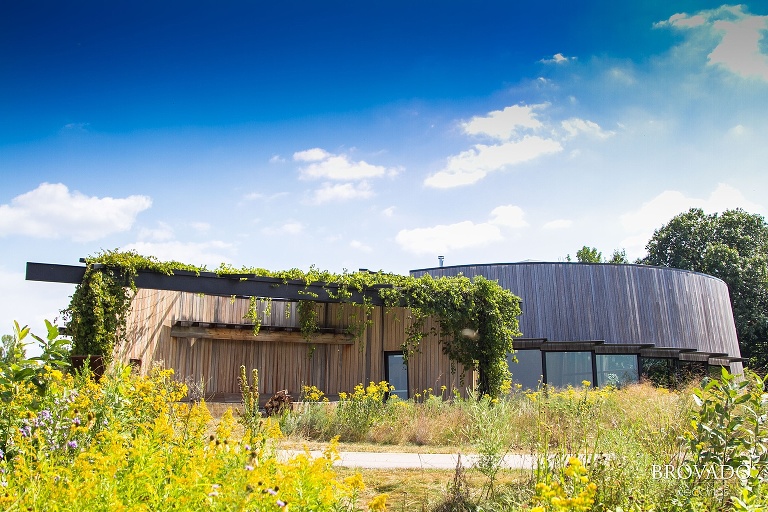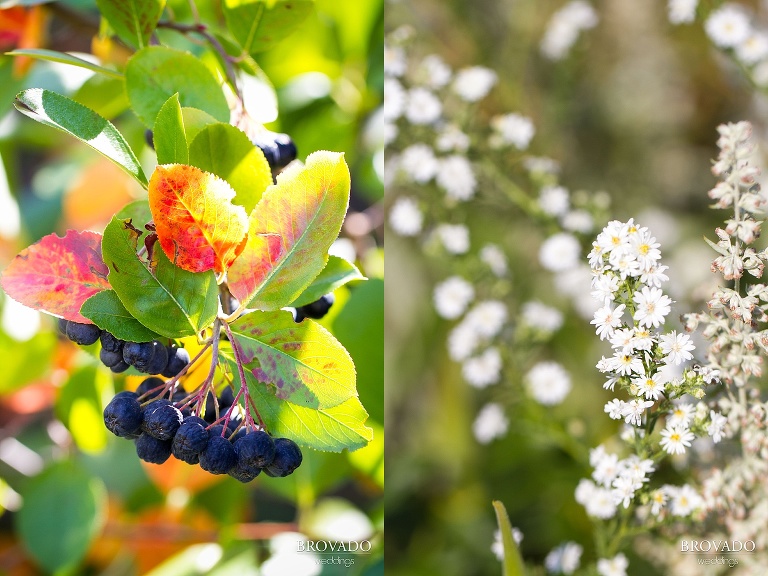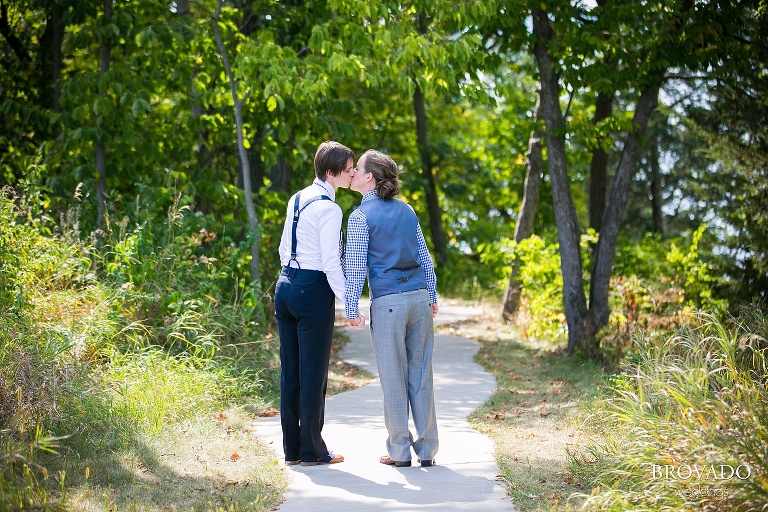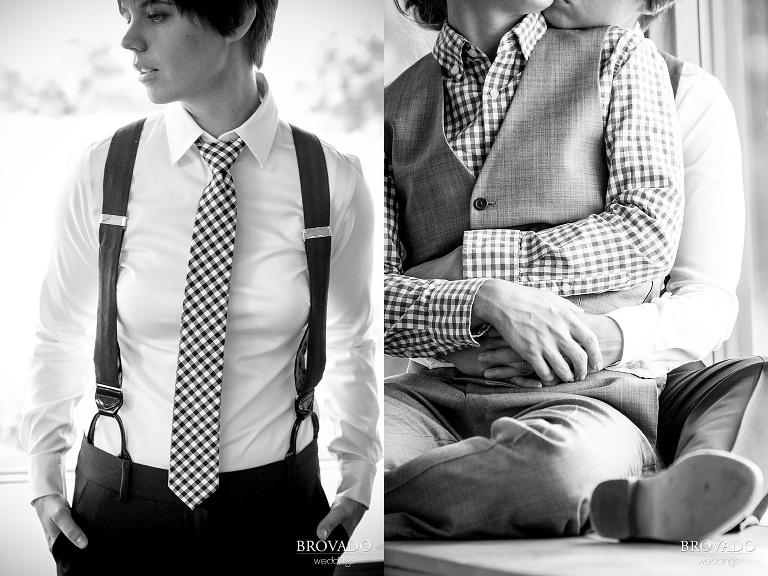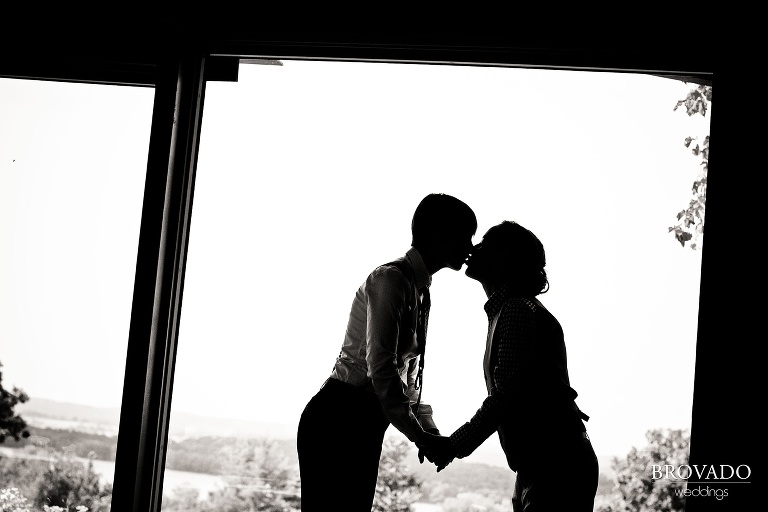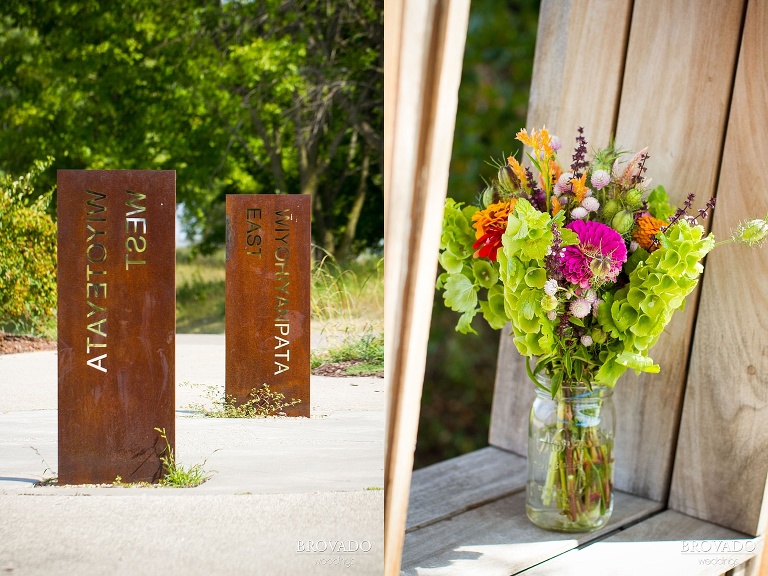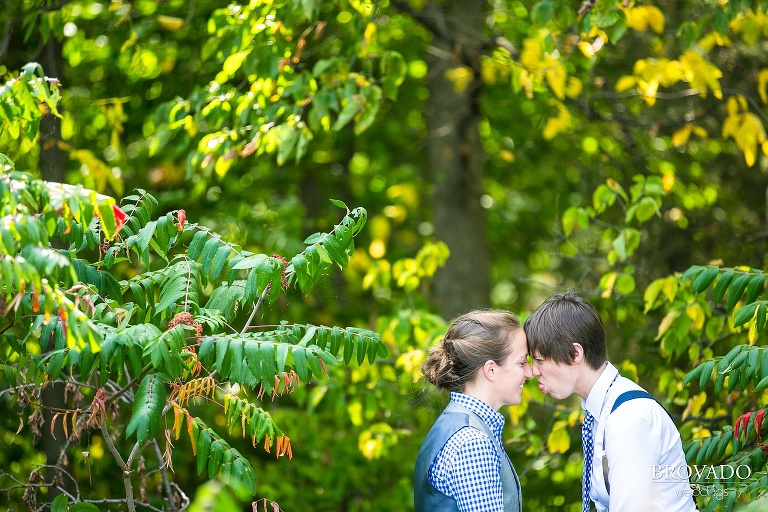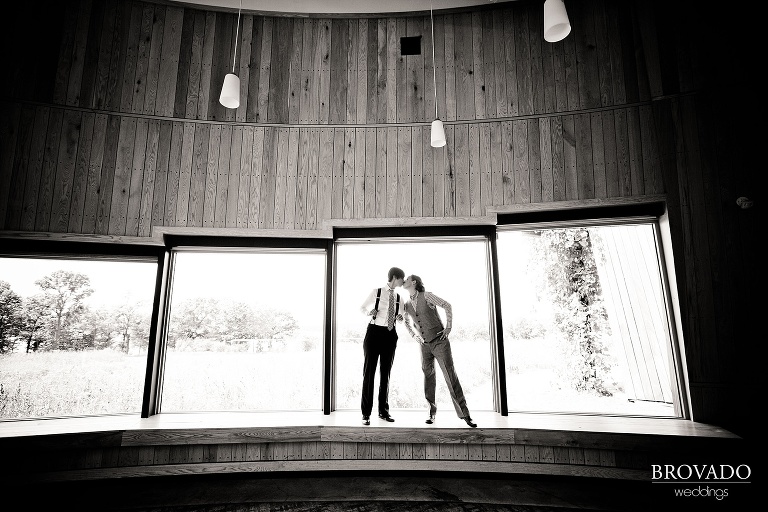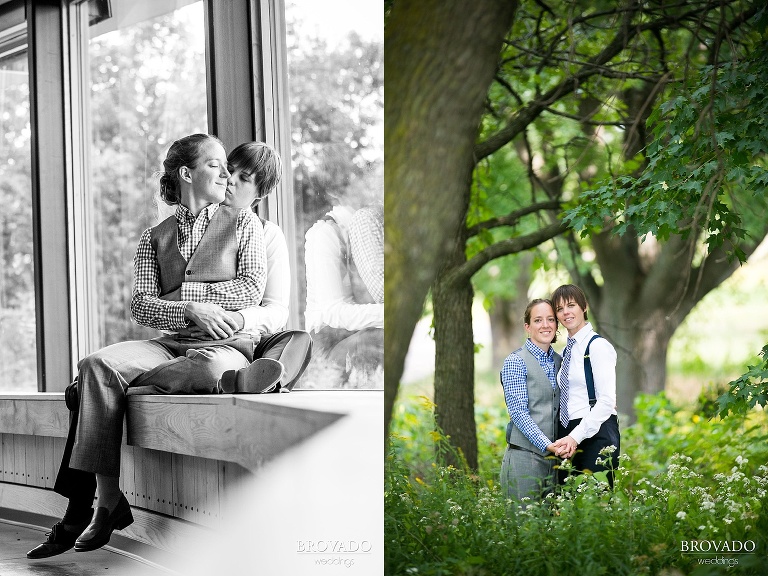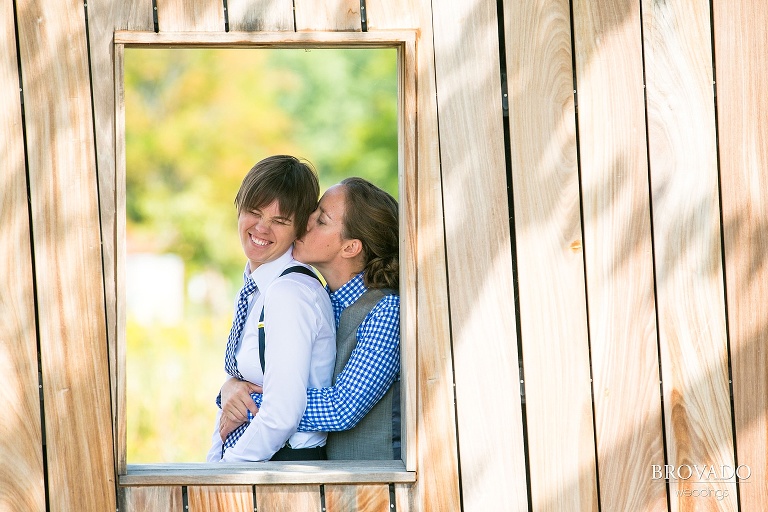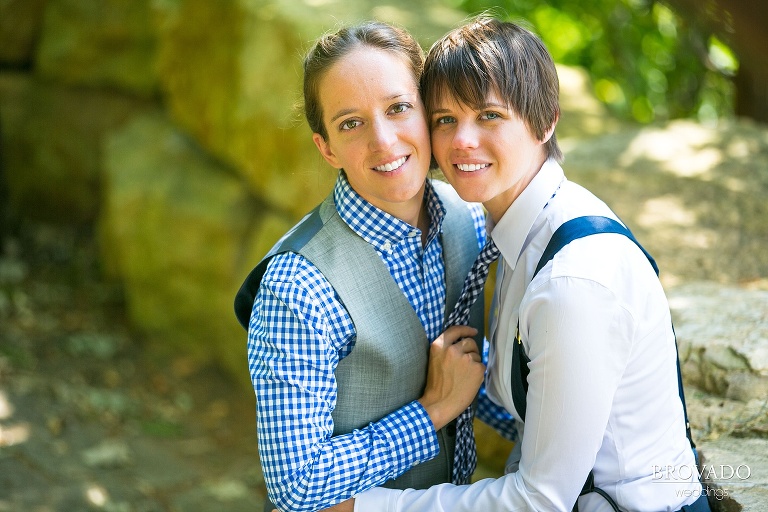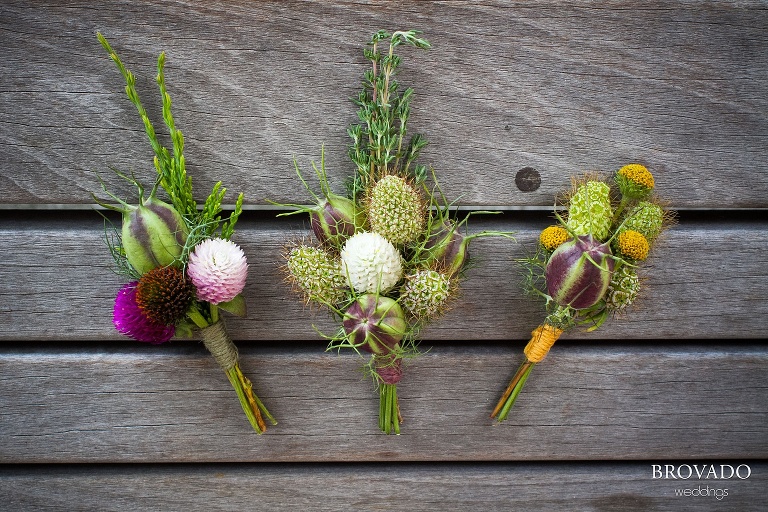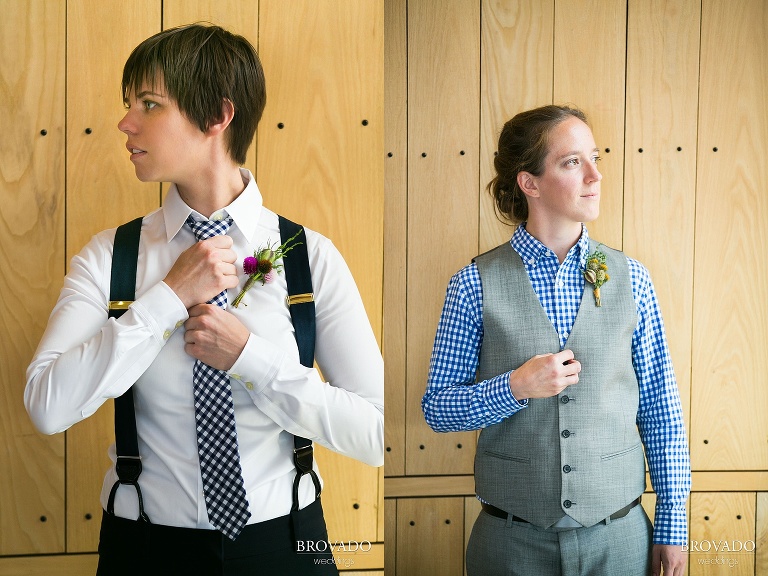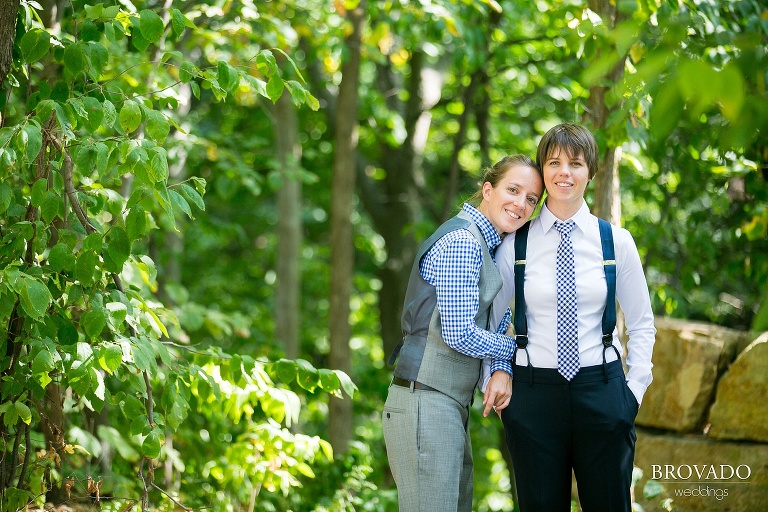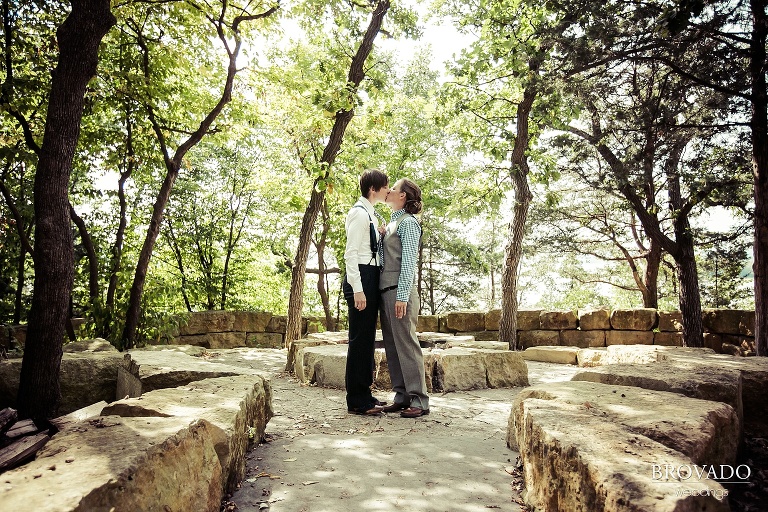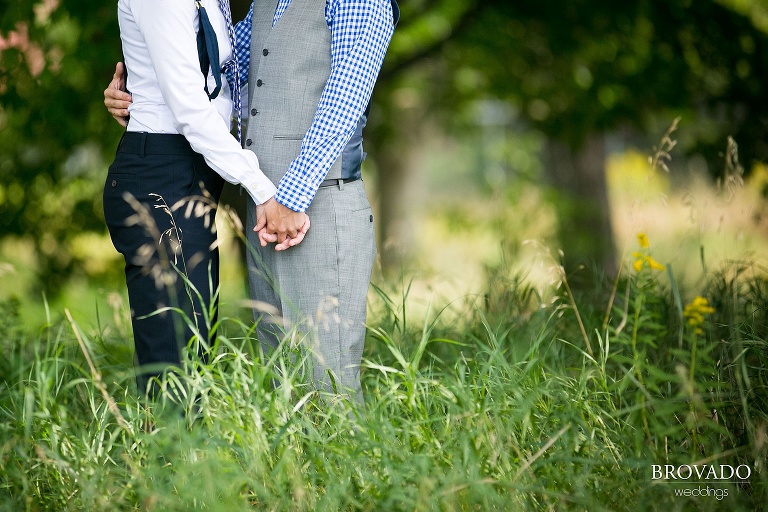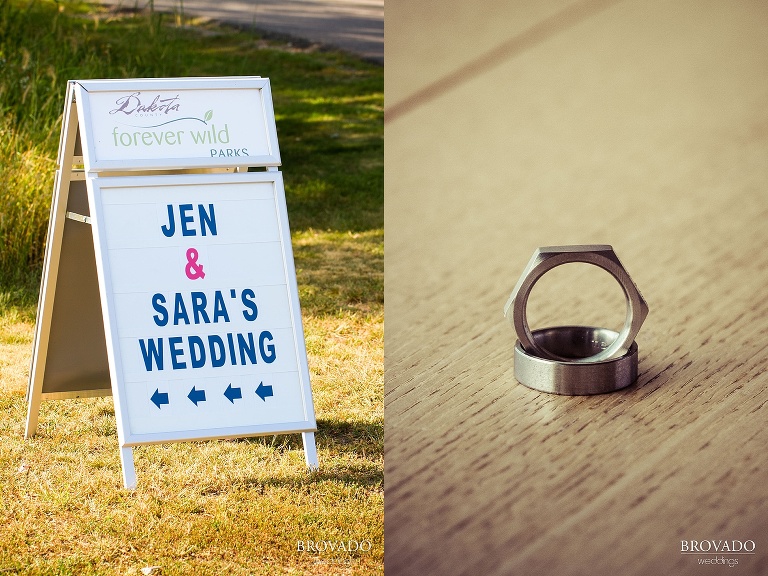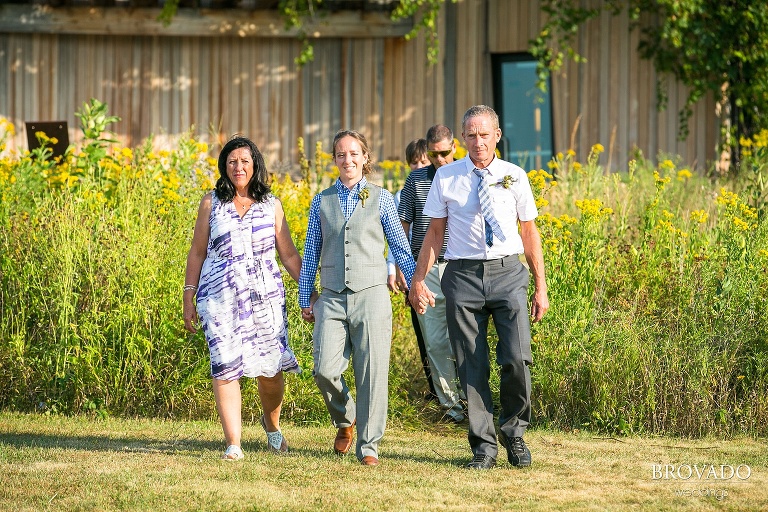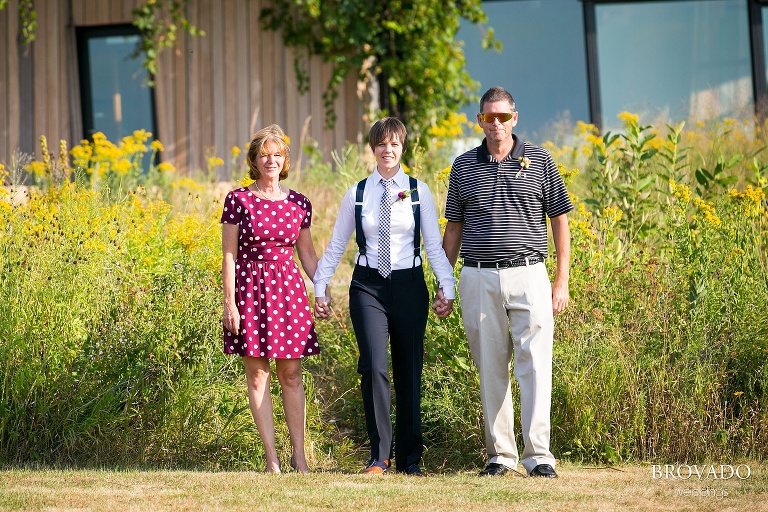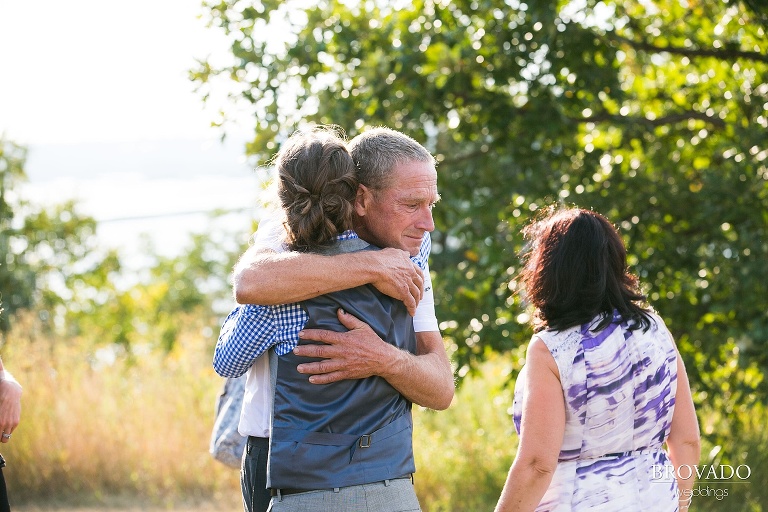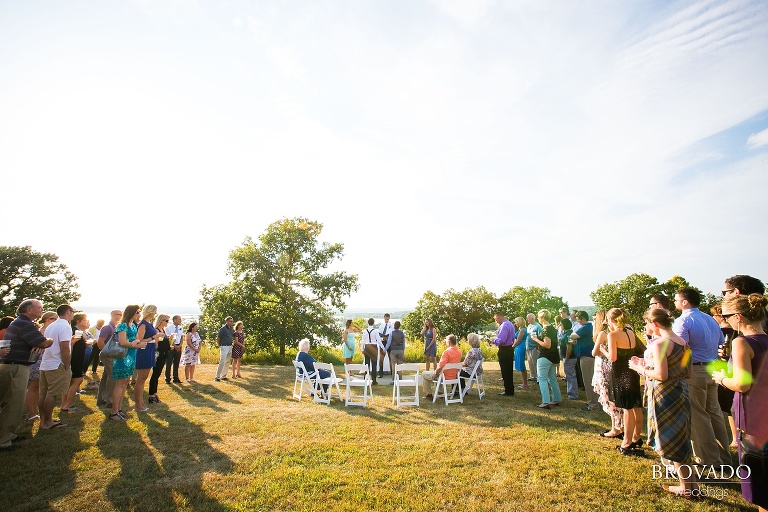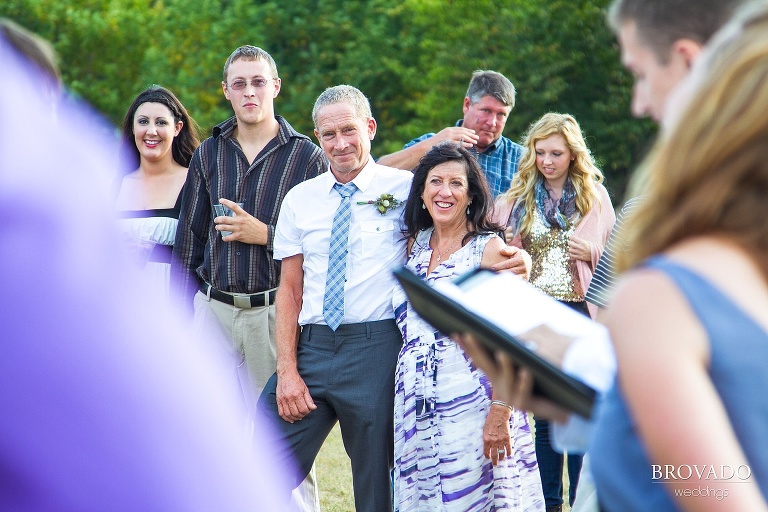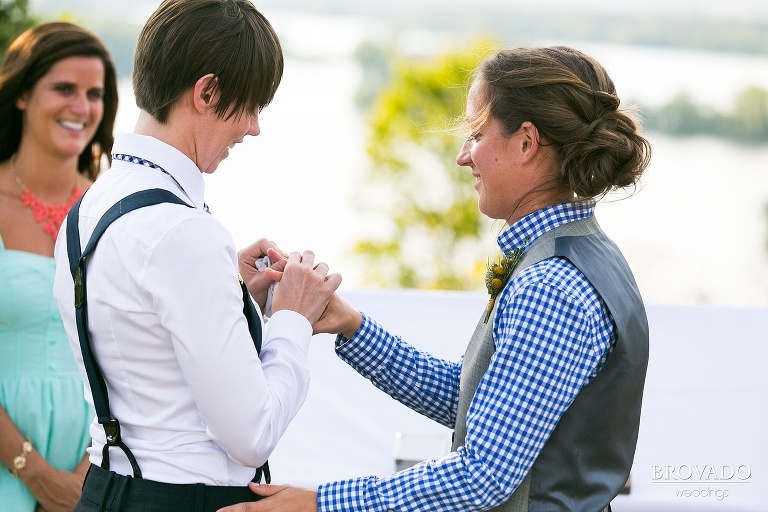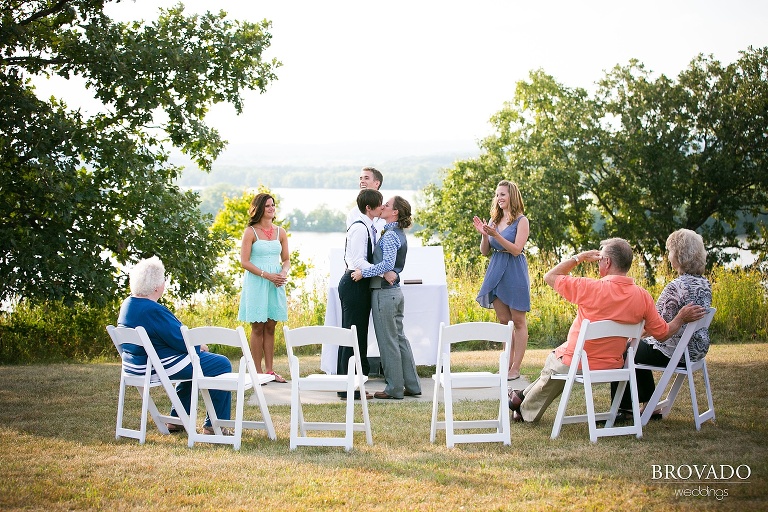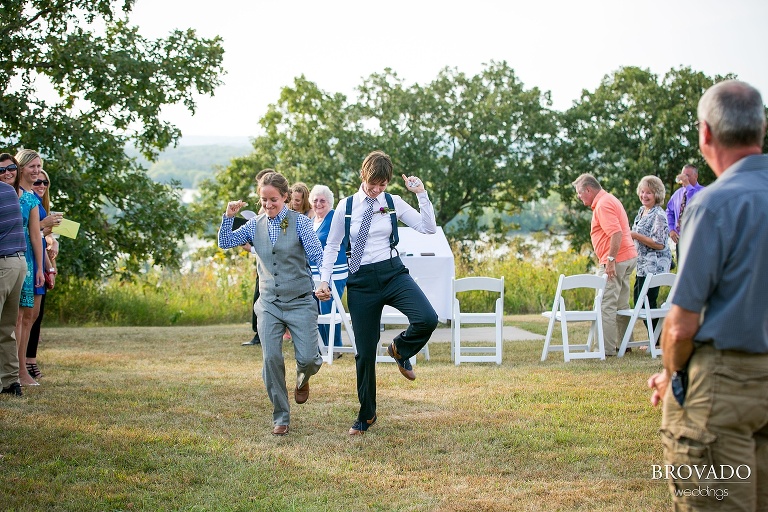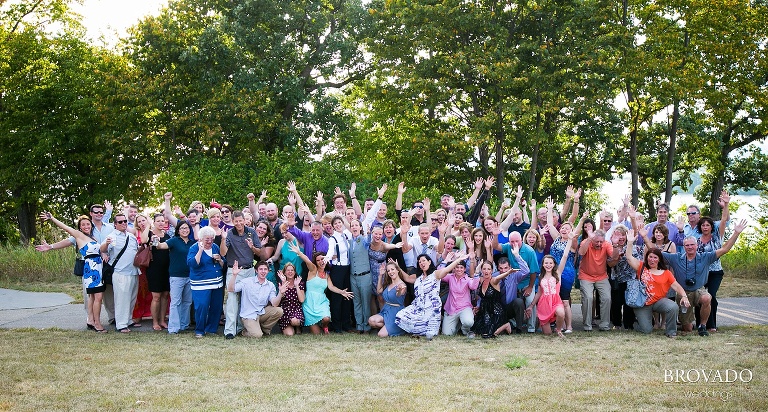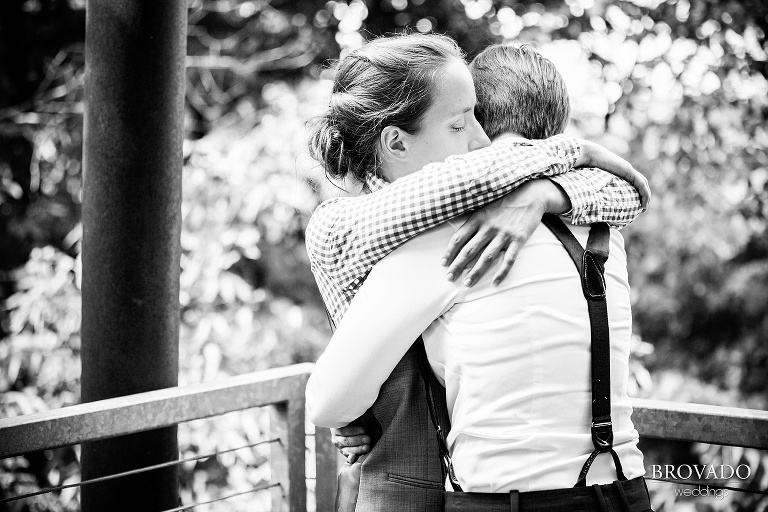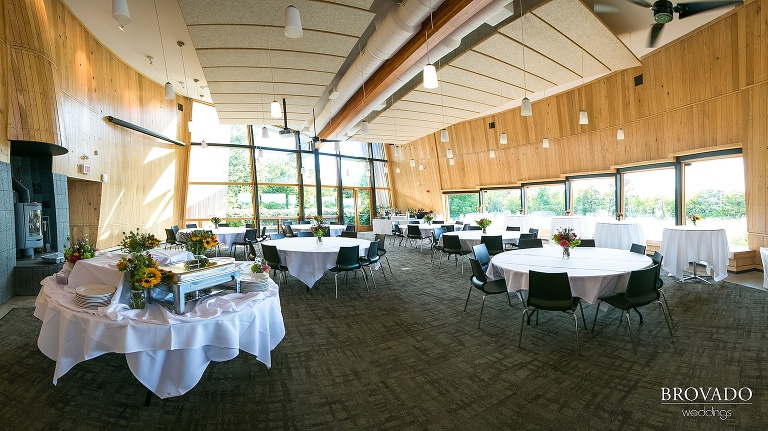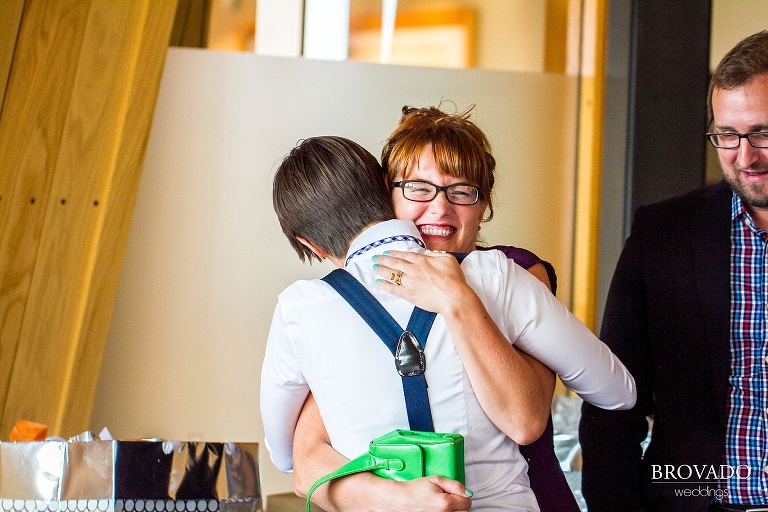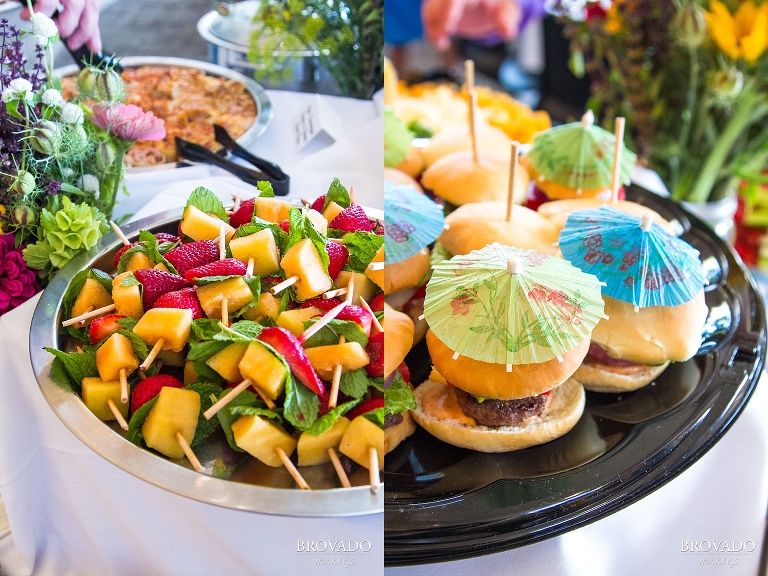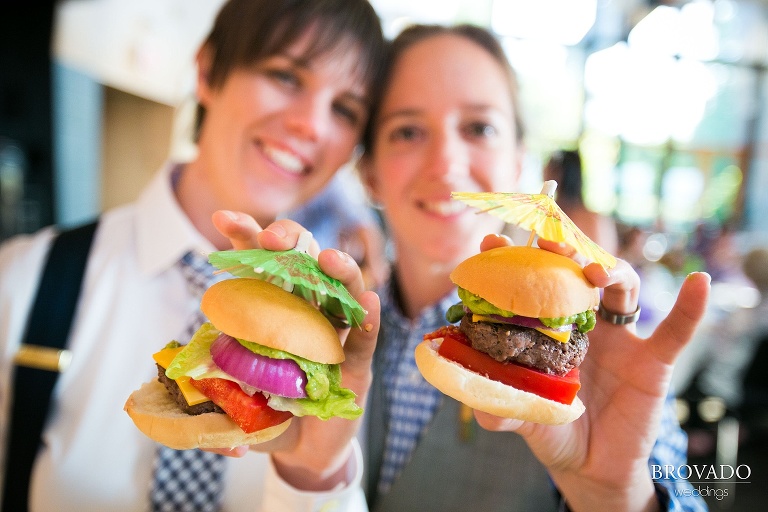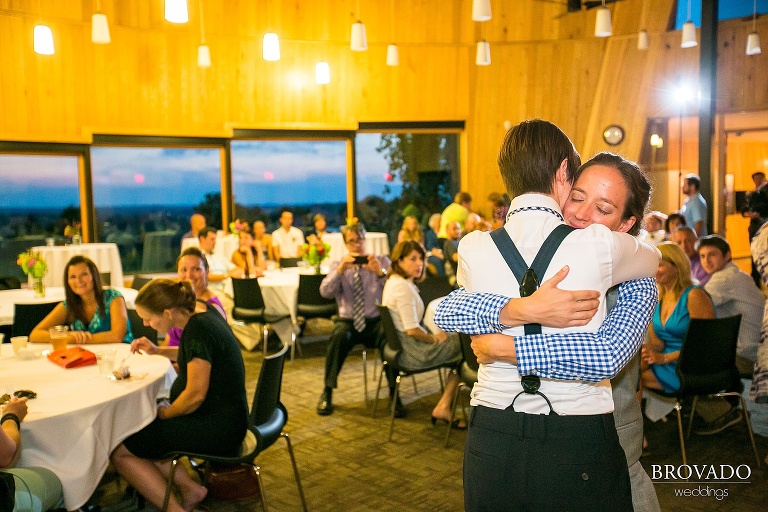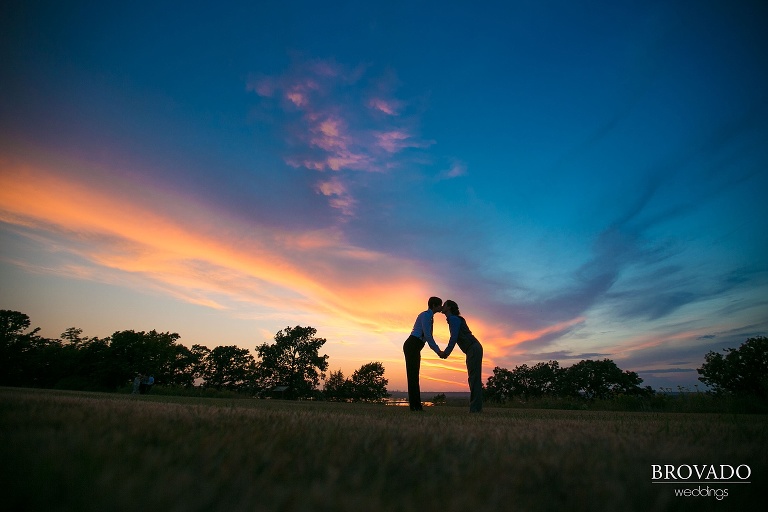 Ceremony & Reception Venue – Schaar's Bluff Gathering Center – Hastings, MN
Caterer – Rhino's Black Diamond Catering – Hastings, MN
Pies – Emily's Bakery – Hastings, MN
Florist – Sweet Top Farm – Hudson, WI
Limo – Smart Ride – Hastings, MN