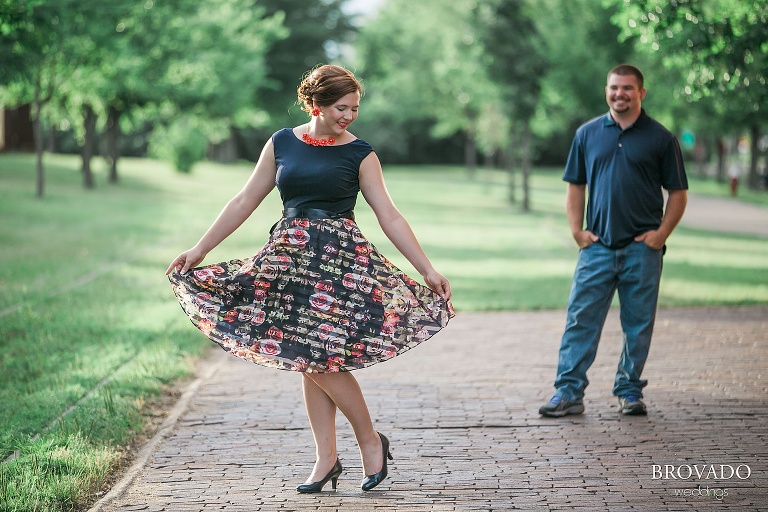 Elizabeth & Kevin met through Kevin's sister, Amanda. They were all at church for youth group and their friend circles joined. They started dating shortly after and have been together ever since. Elizabeth said she would always know when she would get proposed to, but she did not see this coming at all.
On Sunday, May 25, 2014, her dad asked her out of the blue to get a watermelon. Her parents made her go to Walmart because apparently they had the "best watermelon," but really they just made her go to the farthest grocery store from their house. When she came back to the house, she saw that Kevin was there. Little did she know that when she was on the hunt for the "best watermelon," Kevin was asking for her dad's blessing to marry her.
The next day was Memorial Day, and both their families were getting together at Kevin's Parents' house. All week, Kevin had been raving about his new recorder he bought for his guitar. After talking and mingling for a while, Kevin brought Elizabeth up to the above landing overlooking the dining room. He wanted to show her his new recorder and he brought up his acoustic guitar. He started playing guitar, and out of nowhere he started singing, which he never does publicly. He sang "Say Yes" by Dusty Drake, and Elizabeth was so shocked that halfway through the song when people were taking pictures and videos she said "is this a proposal!?" Chuckling, Kevin got down on one knee and asker her to marry him.