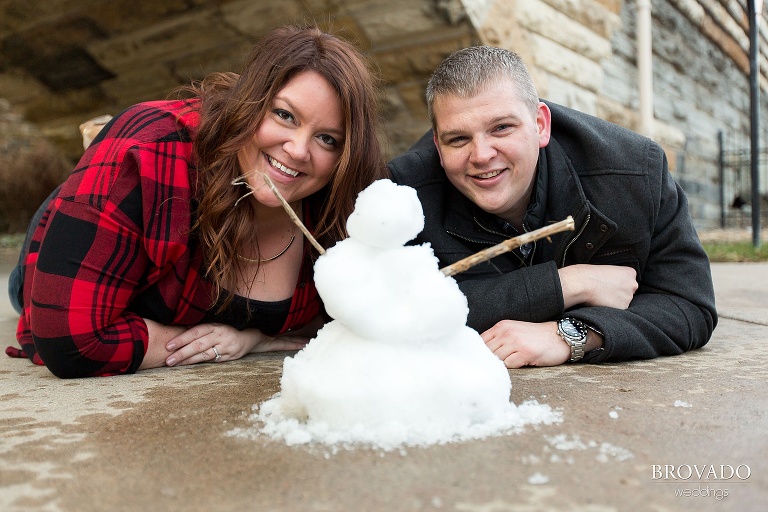 C and K have something not every couple can claim: an amazing lighthearted silliness that they enjoy so much about one another. For their first date, K chose to take C to "Underwater World" at the Mall of America and the instant spark between these two had them acting like little kids and goofing around from the get-go. C said she knew K was special when he didn't hesitate to wear funny hats and take selfies in the gift shop. Don't be surprised if you hear one of these two break out into an original song or start darting around like a cat; these two know what it means to have fun. In these moments, they just look at each other and say "At least you'll never be bored!"
The connection between these two is so strong that they even make up words when none currently exist for the way they're feeling. Early on in their relationship they decided they were "in like" with one another, however this quickly grew to "more than like" and the word Moke was born. This word has been a big part of their relationship ever since and it is rumored to be a big part of the wedding as well.
When I met C and K for their engagement shoot, their silliness was alive and well. They both have an amazing sense of humor and were constantly laughing throughout the entire session. At one point, they mentioned to me that they were really hoping to have a snowy engagement shoot. Although we hadn't gotten much snow at the time, C and K decided that in order to capture this "snowy" essence, they would fashion a tiny little snowman to take pictures with. This is just proof of the fun loving, carefree, silly nature of these two. During the shoot, we went inside the Guthrie in Minneapolis and because of the cloudy sky, the lighting made for beautiful and artistic indoor photos. These two were such a pleasure to shoot! Congratulations you two, I know your wedding is going to be a blast.