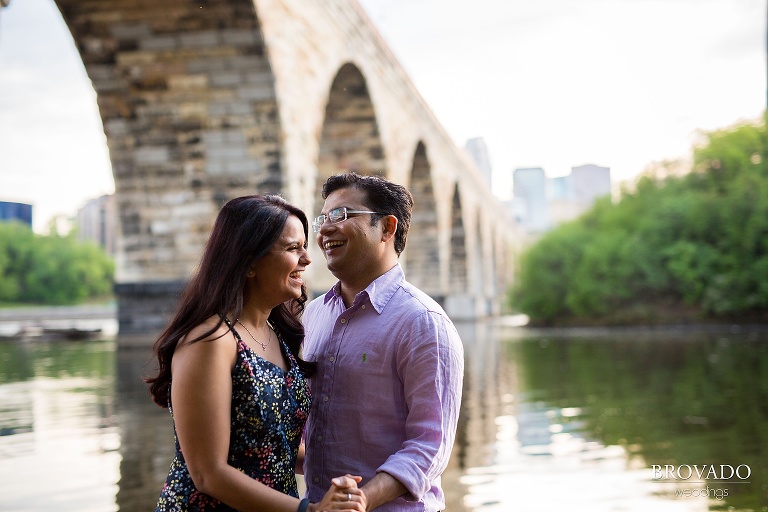 Chainika and Shantanu met during their IIT Mumbai admission interviews, where they both went to school. Shantanu says he first spotted Chainika in the back of the waiting room. "We began talking right away, and today we are getting married," he says.
While they were getting ready for their pre-wedding photo session with me, it was raining hard. Shantanu thought he would try to cheer Chainika up with a little surprise, and presented her with a ring. "It's part of our culture to wait for an engagement, so we still have to wait for our parents to approve it," he says. But nevertheless, it was a nice touch, and Chainika loved it!
These two love to hike, shop, and watch movies together, and they also enjoy long drives in their brand new Mercedes. I had a wonderful time getting to know them as we walked around the St. Anthony Main area, getting engagement photos on the Stone Arch Bridge, and in the surrounding woods and lawns. Thankfully it was no longer raining (although sometimes rainy engagement photos can be fun too!), and we had great overcast lighting to work with that made all the colors pop!
Congratulations, Chainika and Shantanu!