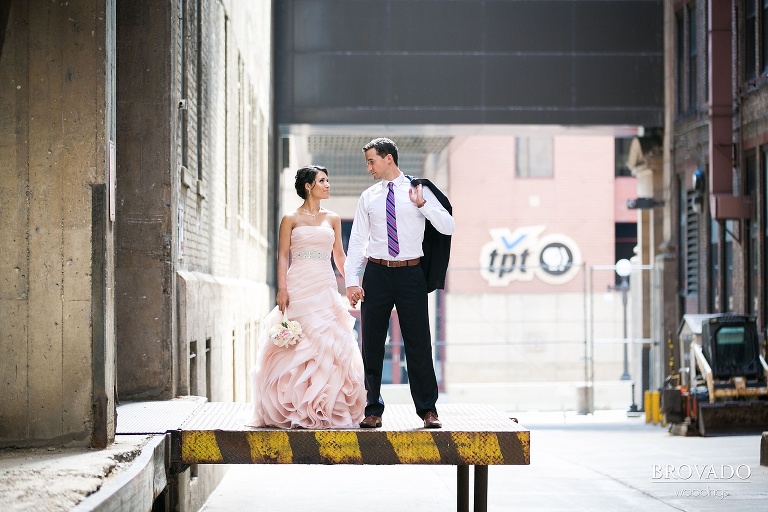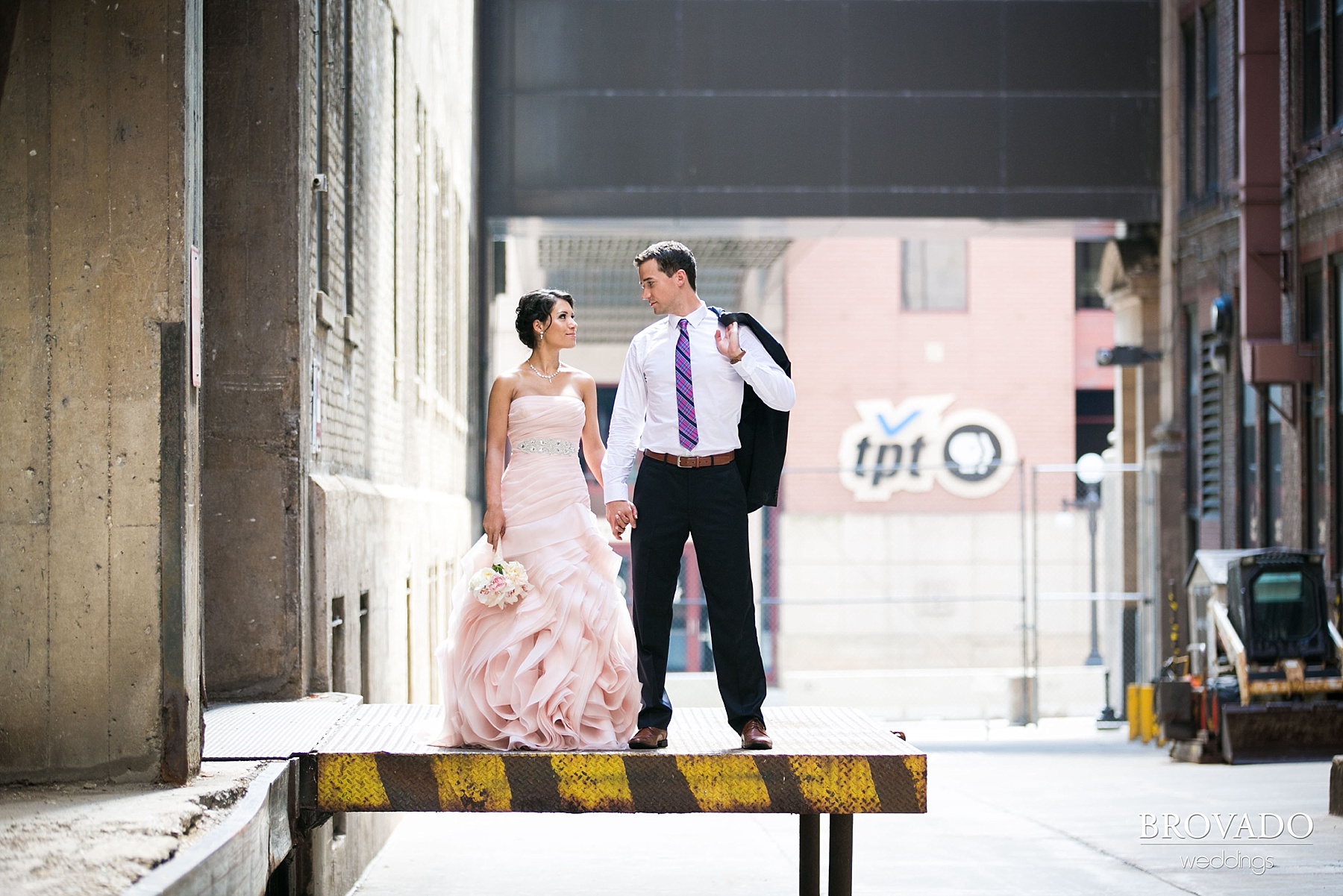 We're coming into the home stretch with this four part blog post!  Rosina and Matt's lavish Indian-American fusion wedding in Minneapolis was a three day long event.  We came home with so many beautiful wedding photos that I decided to split this post into four parts: the Mayon/Gaye Holud, Mehndi, wedding ceremony and wedding reception.  In this installment, we'll show off Rosina and Matt's gorgeous wedding ceremony pictures in St. Paul's historic Mears Park.  For more than 40 years this area was awash with squatters, prostitutes and inmates serving out sentences while breaking rocks in the hot sun – until 1886, after much prodding by St. Paul residents, and with the involvement of Sarah and Rosabel Whitney, it was finally developed into the beautiful public park we know today.
Rosina and Matt utilized the scenic downtown St. Paul plaza as a luxurious setting for their chic and romantic "American-style" wedding ceremony.  Rosina wore a gorgeous blush colored Vera Wang wedding gown, and hired makeup artist Jacqueline Frazier to professionally cover her traditional henna tattoos for the wedding ceremony.  (She would later remove the makeup on her hands and feet to expose the henna for an Indian-style wedding reception!)
I hope you enjoy this quintessential Minnesota summer wedding ceremony, as well as the bride and groom photos taken in and around Mears Park, and the wedding party pictures taken in downtown St. Paul!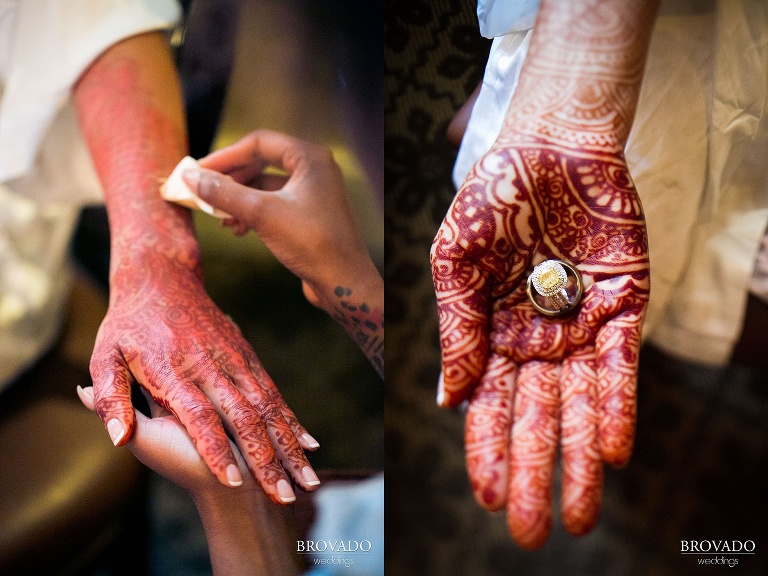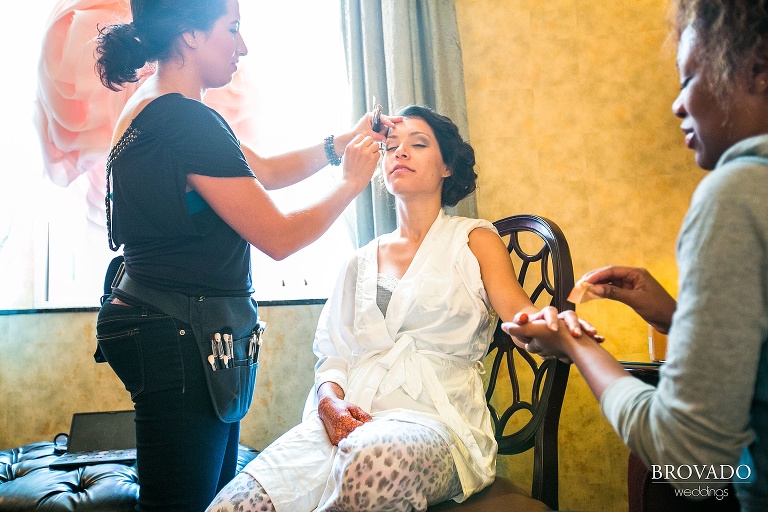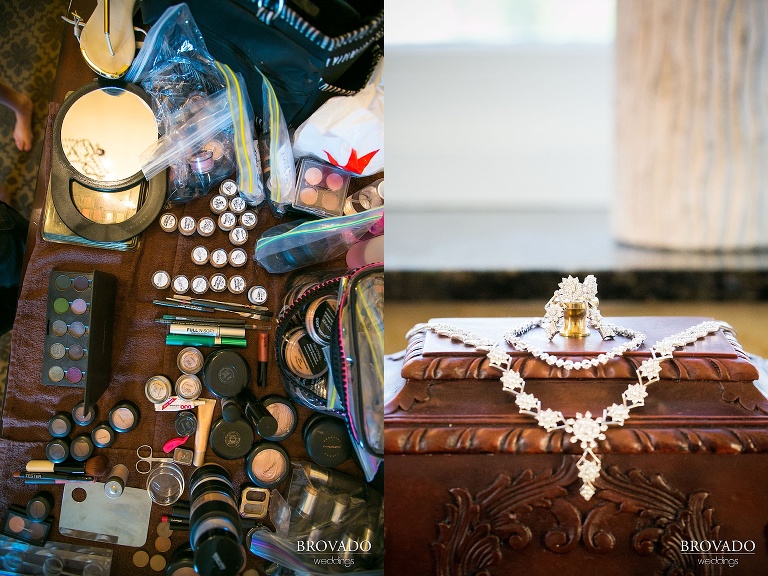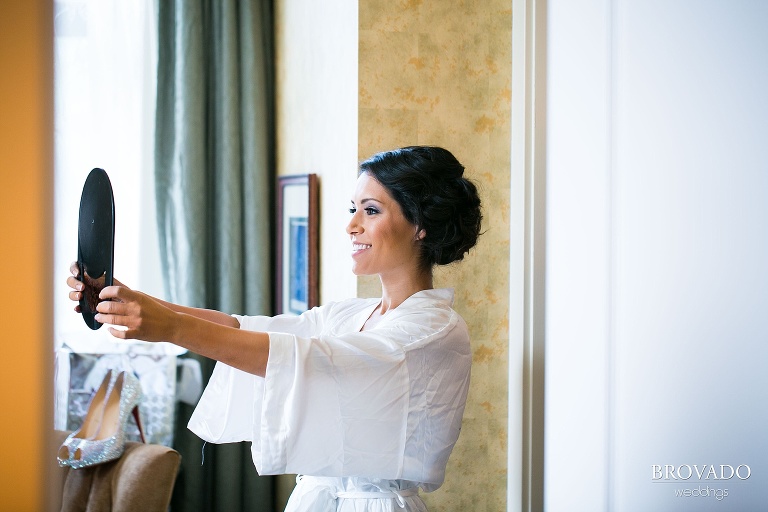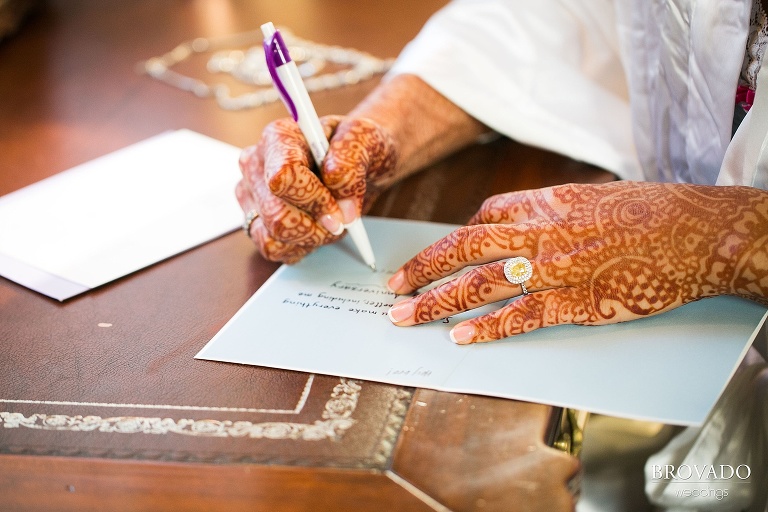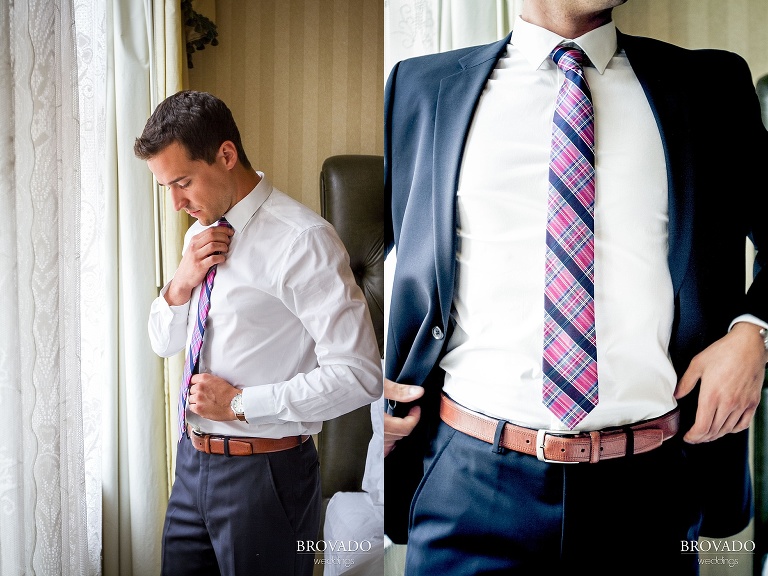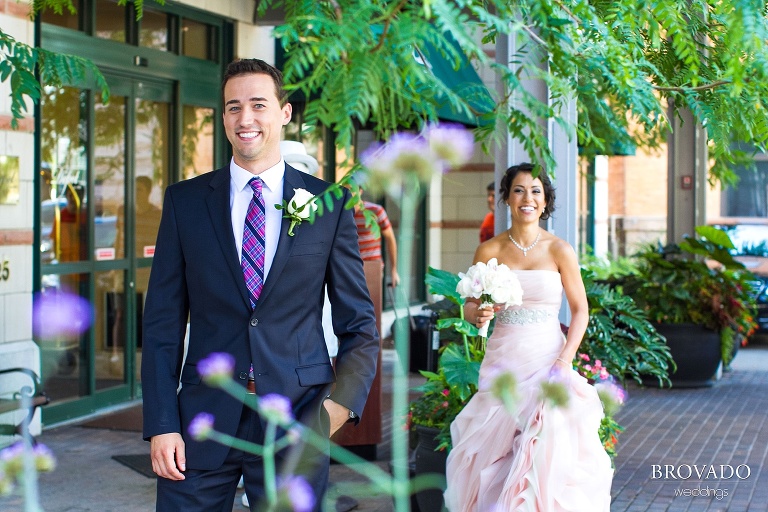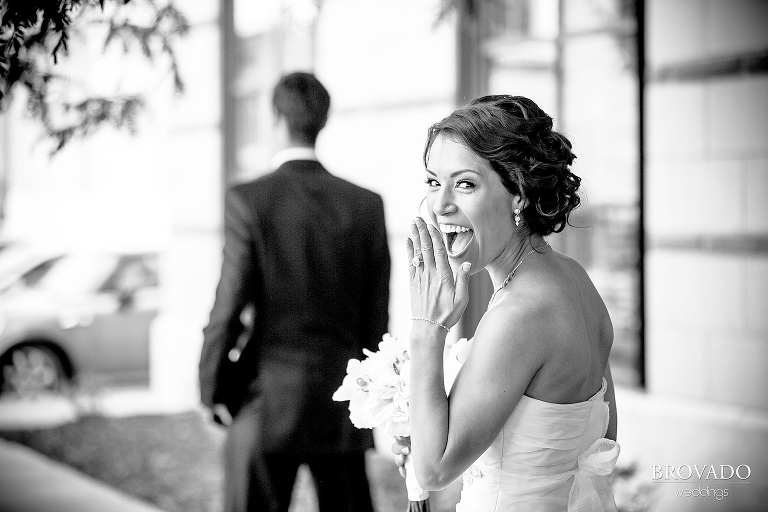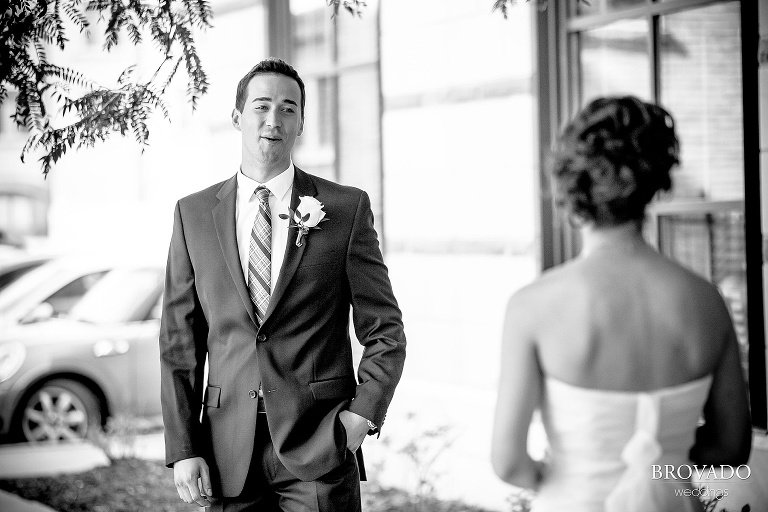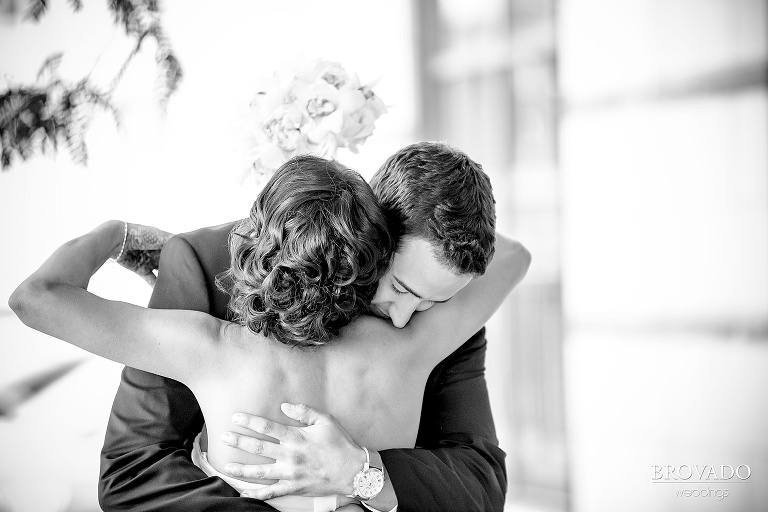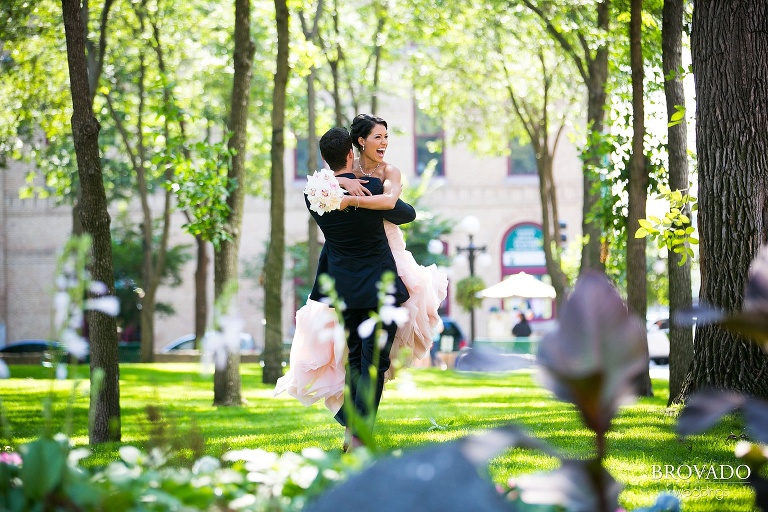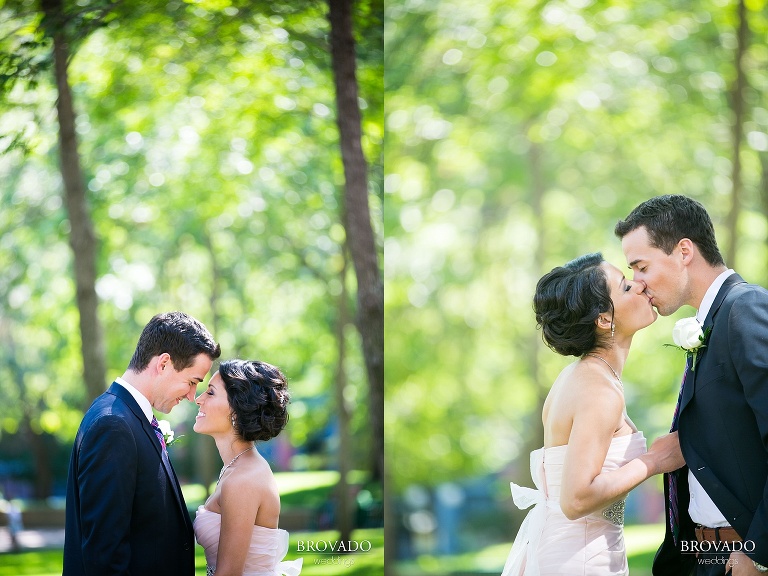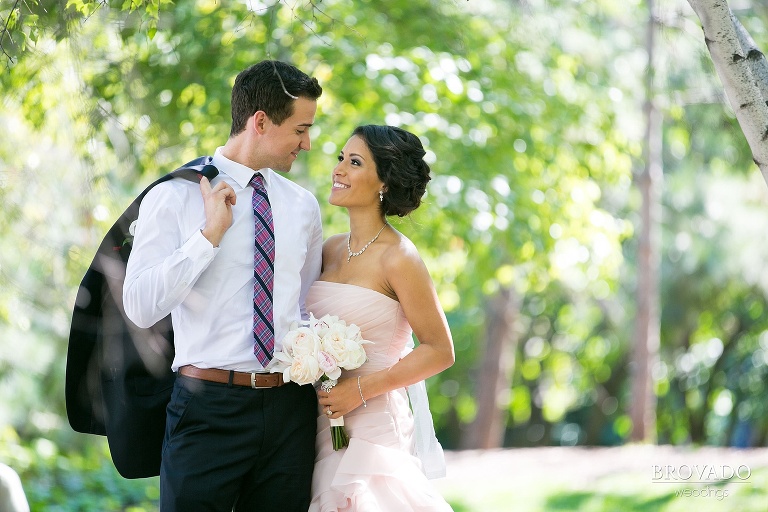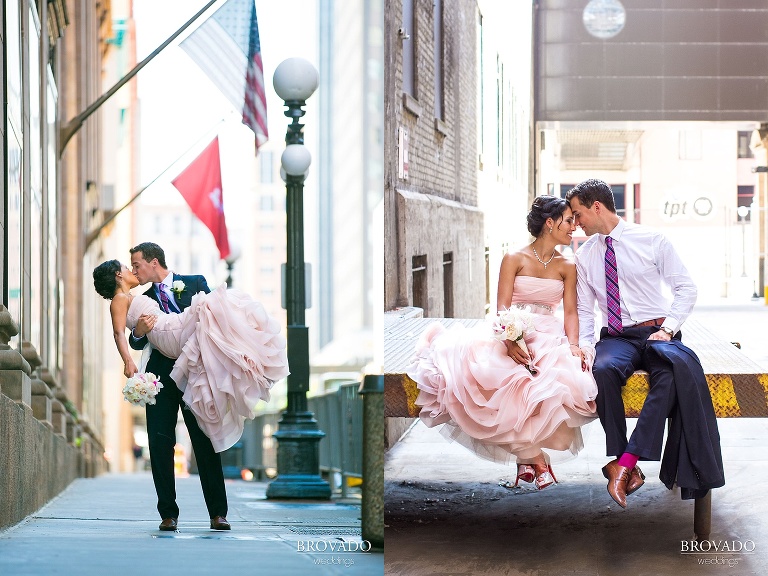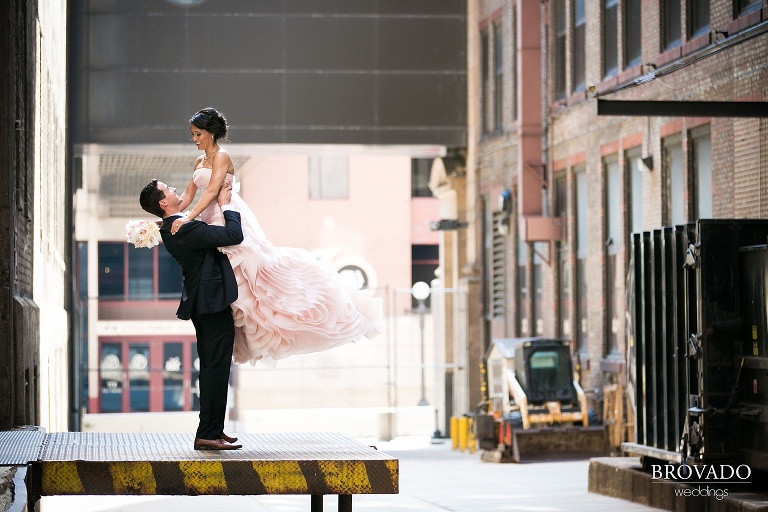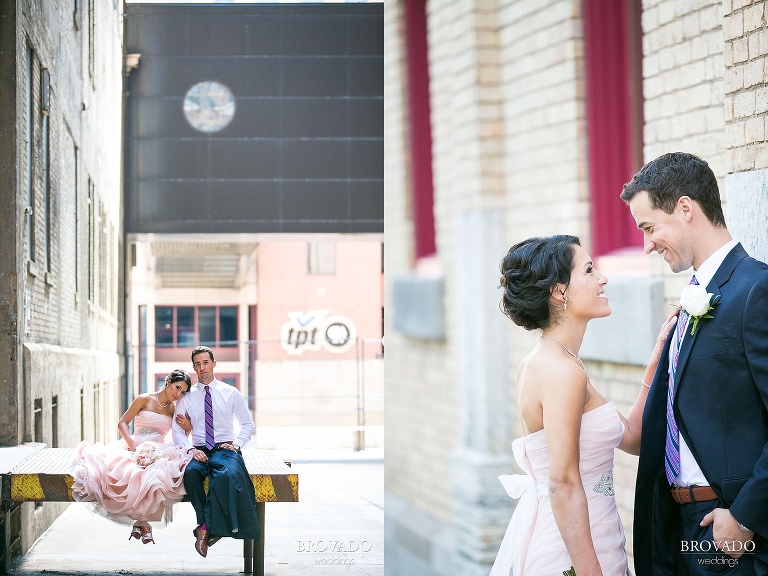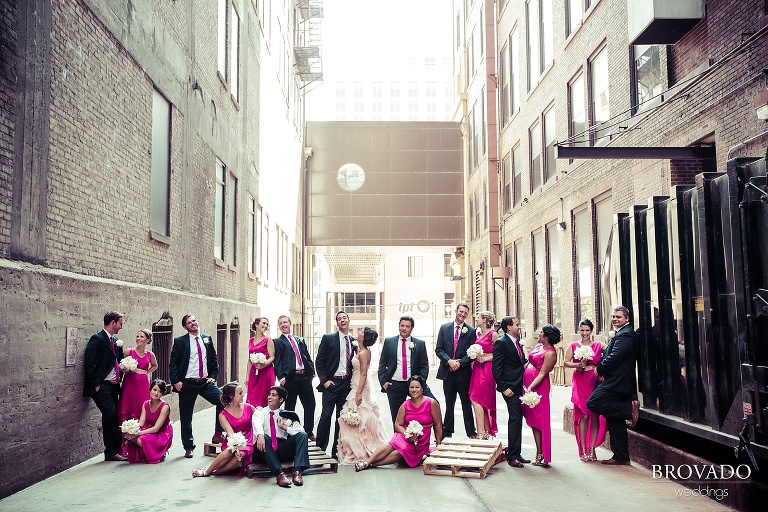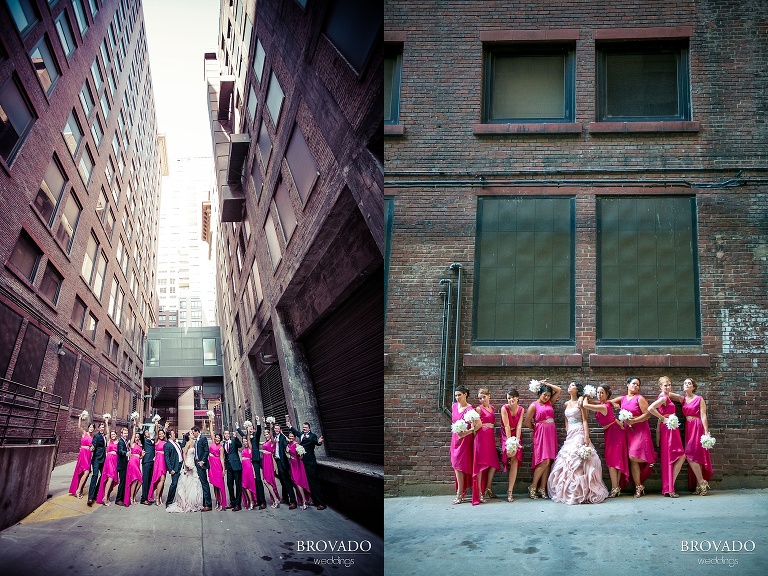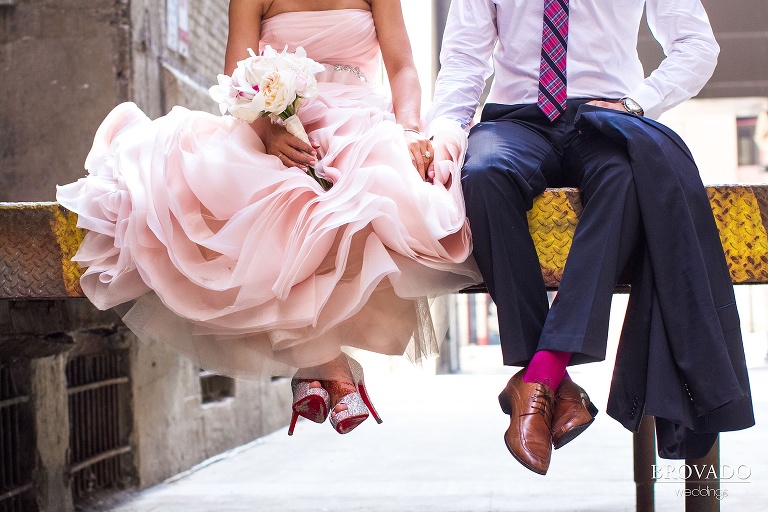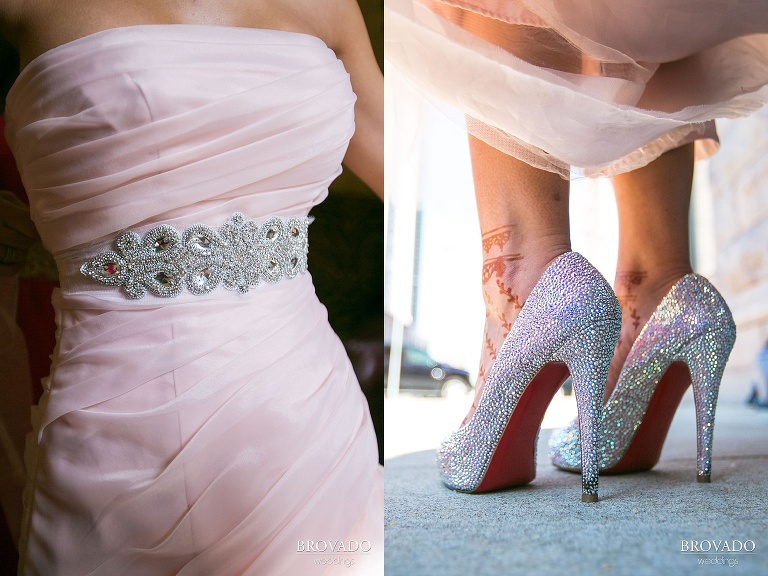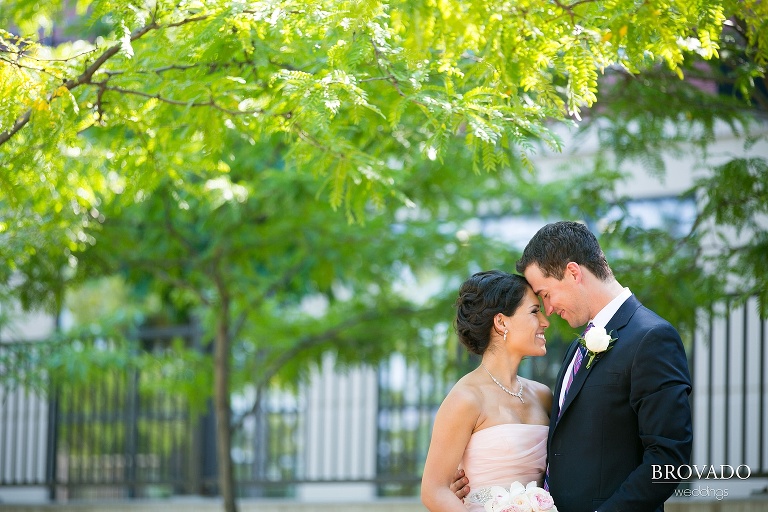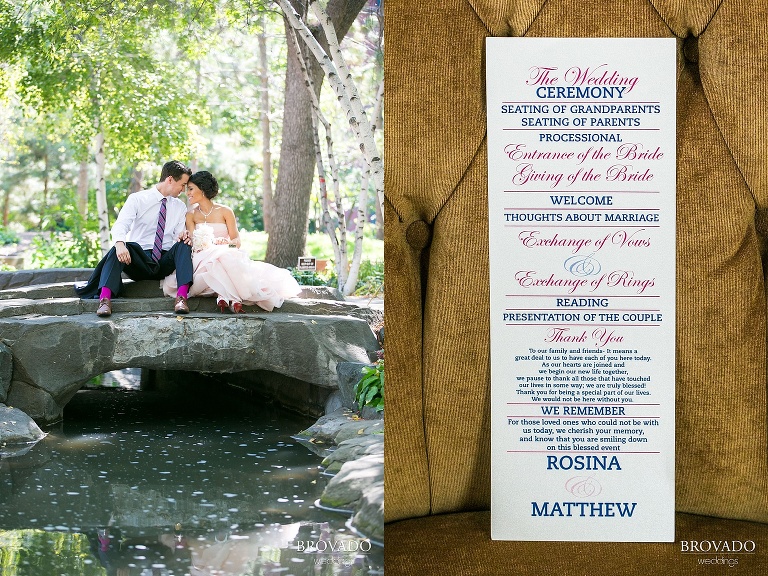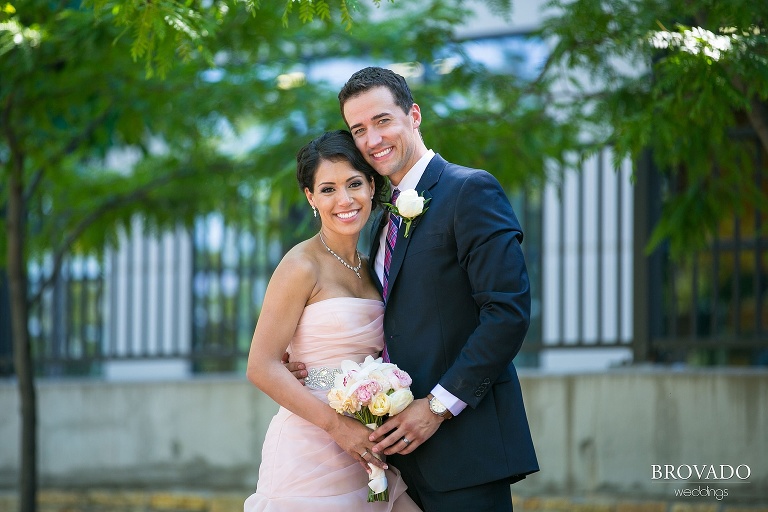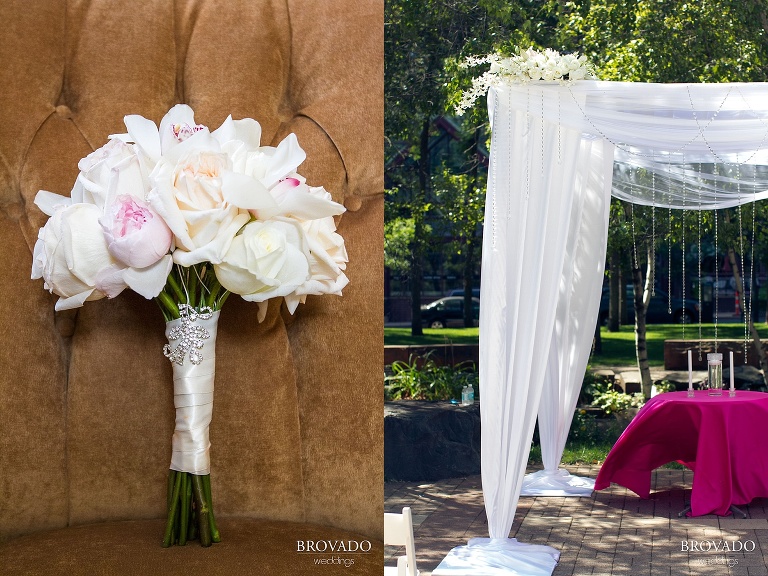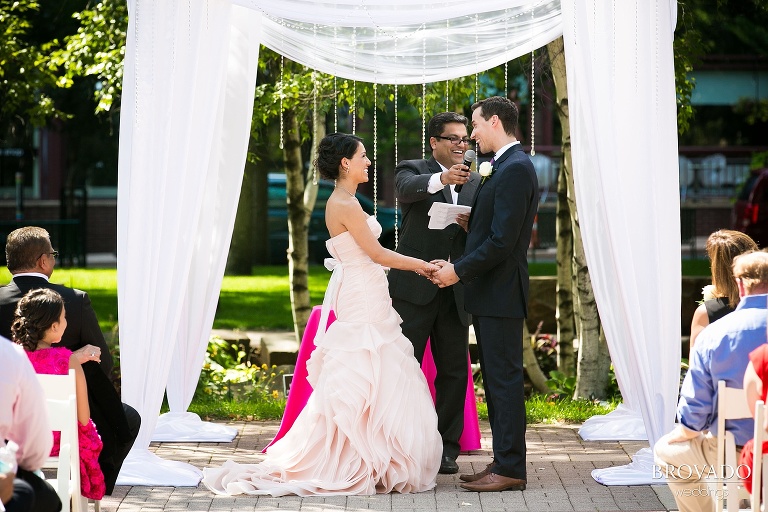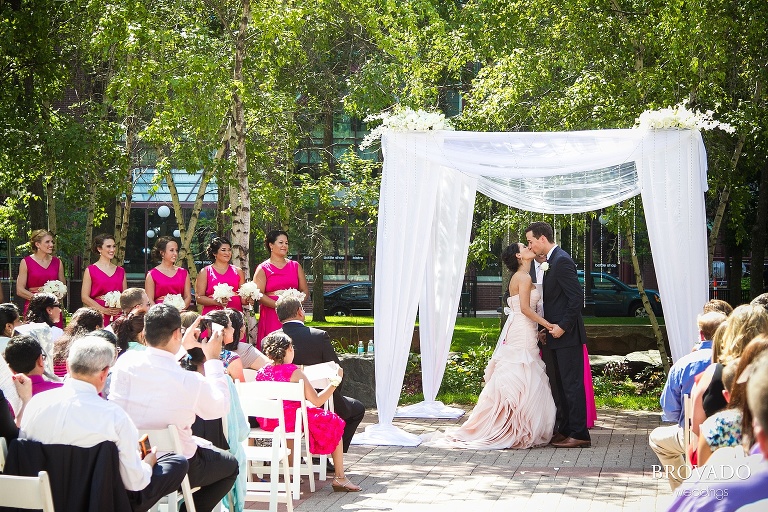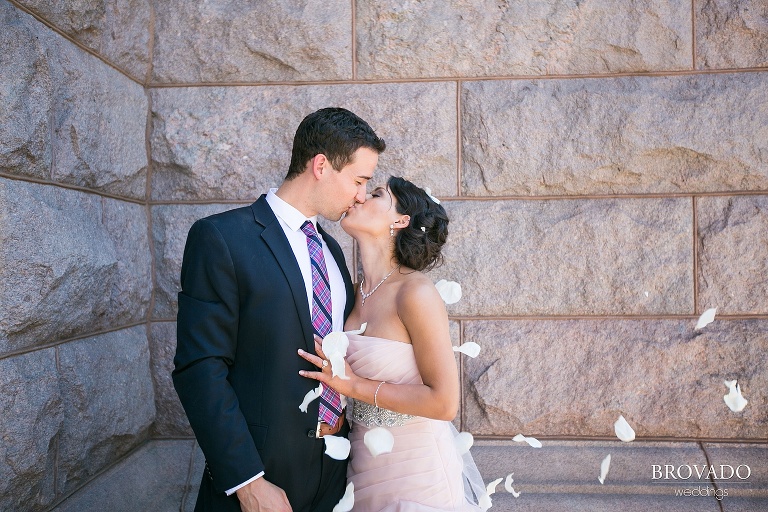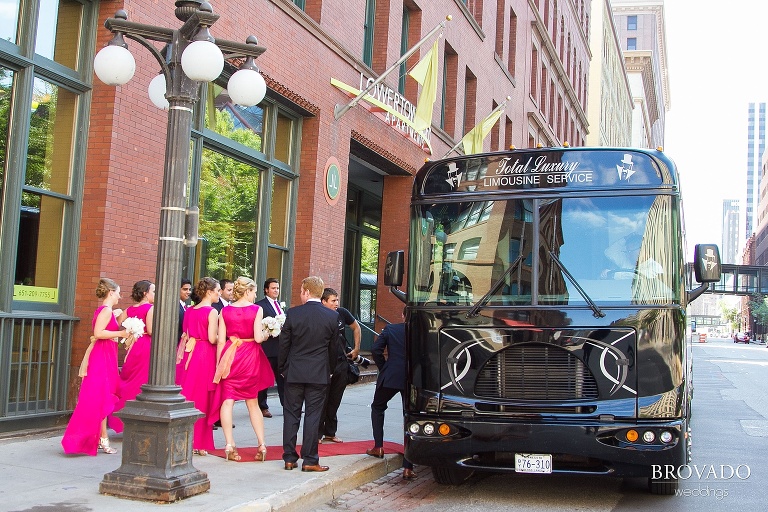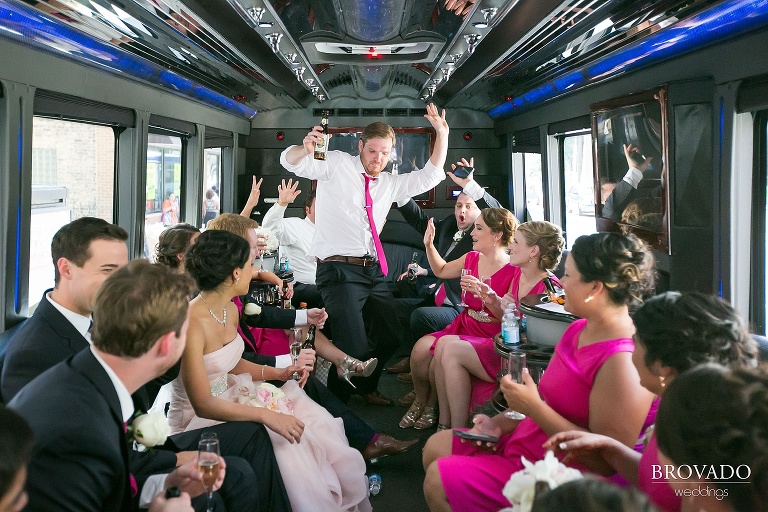 Wedding planner – Sarah Trotter from Lasting Impressions
Ceremony venue – Mears Park, St Paul
Videographer – Brovado Weddings
Caterer – Jay Mariadosi
Decorator – Caidal Events
Florist – Madelin Rose Florist
Dress designer & shop – Vera Wang from David's Bridal
Party bus company – Total Luxury Limo