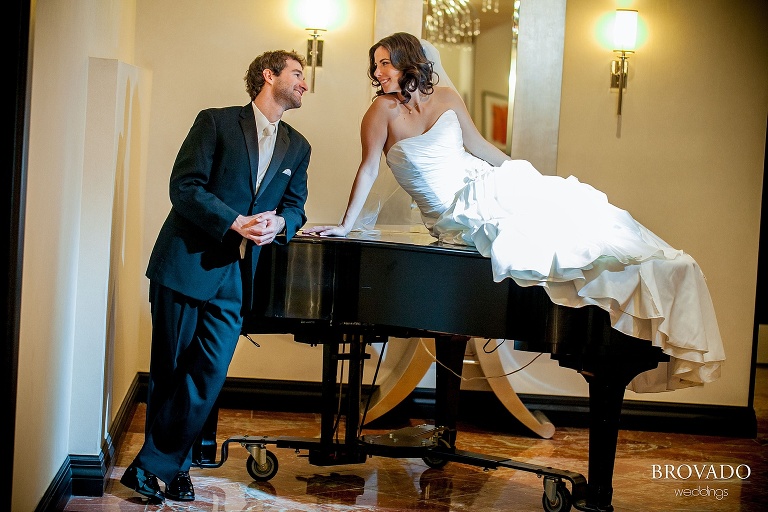 Lauren and Jason's wedding day was absolutely freezing. I still don't know how they managed to brave the snow on their bare arms on the Stone Arch Bridge, but it was worth it for the photos! Lauren looked absolutely stunning in her dress, and even more so against the bright blue backdrop of the Minnesota sky. Luckily their morning wasn't quite as cold, finding solace in the Bloomington Sheraton for their first look and some fun indoor photos.
These two had one of the most beautiful, heartfelt ceremonies I have ever seen. Lauren and Jason have an incredible energy as a pair, and you can tell that their love is mature, stable, and lasting. They have an incredible foundation to build a marriage and a family on.
Since their wedding day, we've had the pleasure of photographing weddings for her sisters Allie and Stephanie, as well as a destination wedding for their mother Penny!