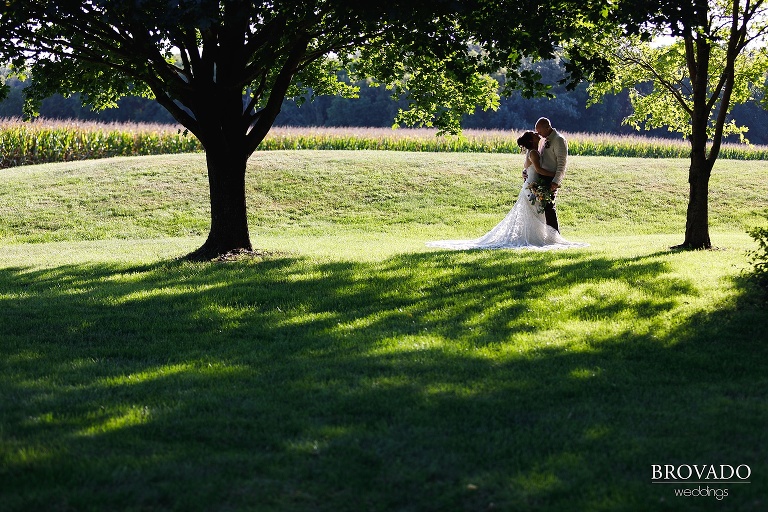 Kelly and Robert's wedding day was full of charm, bursting with laughter, and so reflective of them as people. They threw a great party at a cute location, with all of their closest friends by their sides. The Cottage Farmhouse is an incredible spot, and it was decorated in a way that screamed "Robert and Kelly," down to the photos decorating the wine bottles on their reception tables.
Their day had its fair amount of hustle and bustle, especially when everyone hit the dance floor, but when Robert first saw Kelly it felt like time stopped. His parents led him, blindfolded, to his bride-to-be, in front of all of their friends and family. Robert was so overcome with joy even shed a few tears when he saw Kelly, a special moment that they got to share with their loved ones.
Their ceremony was short, sweet, and just downright hilarious. The two exchanged vows, but not in the traditional sense. They handed each other surprise vows, ones they hadn't read until they were doing so in front of their entire ceremony! Since they were unexpected, and some goofy, they brought a lot of laughs. On top of that, Kelly's sister dropped her ring when it came time to pass it to her. She had done the same thing during the rehearsal and received flak for it, but luckily she belongs to a family that sees the comedy in everything. It seemed like the entire ceremony was one eruption of laughter, right up until Robert dipped Kelly for their first kiss as a married couple.
Kelly and Robert's wedding day was an absolute blast. These two, and all of those attending their wedding, are so full of life. Thank you for including us in your day!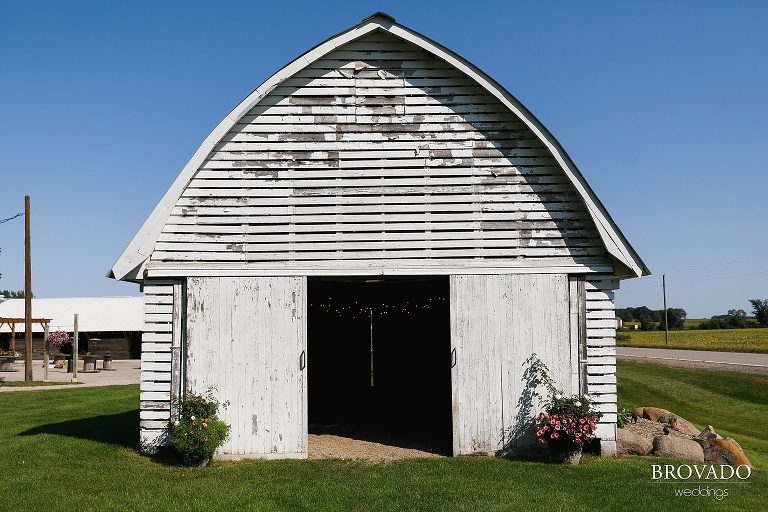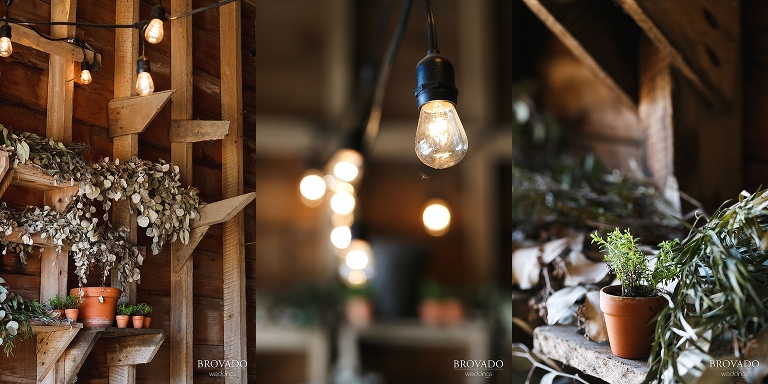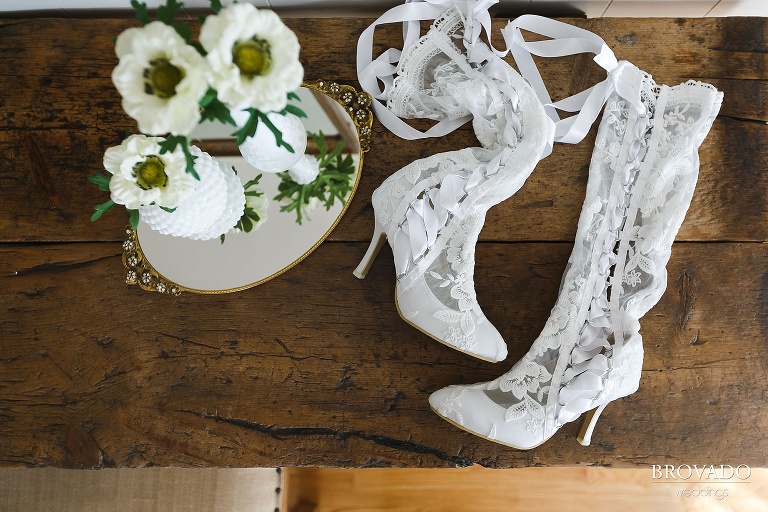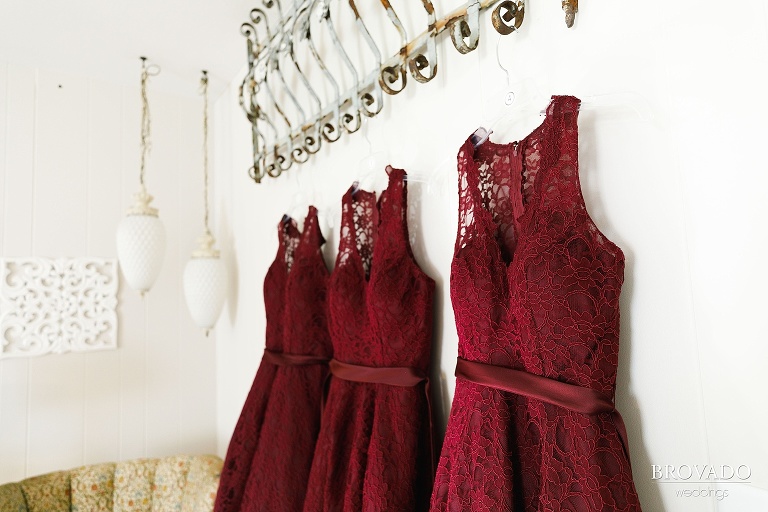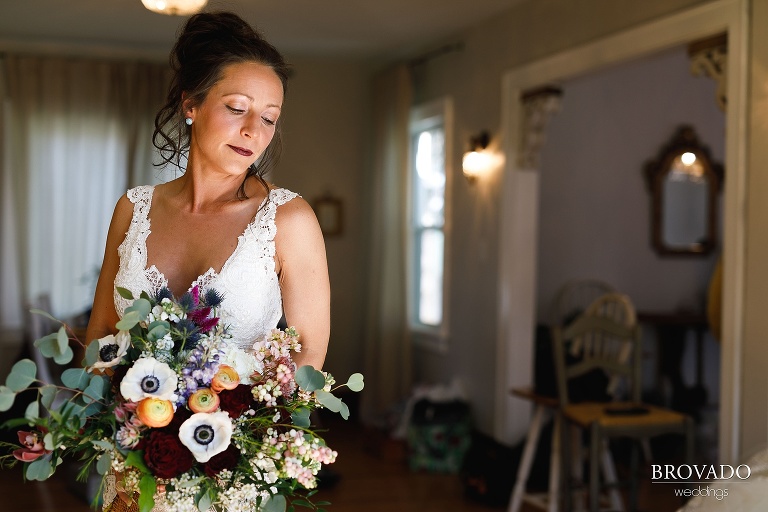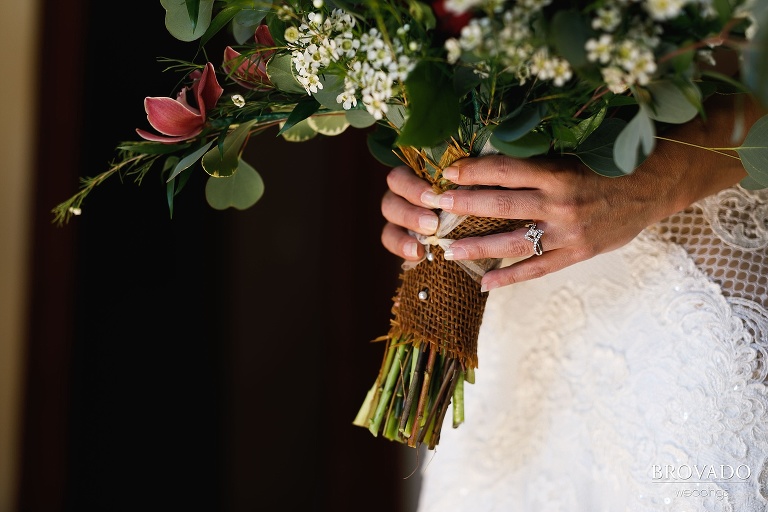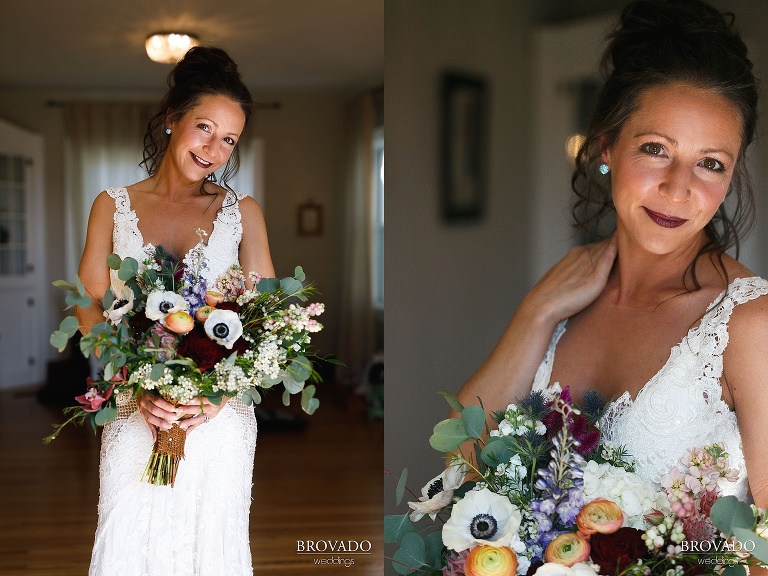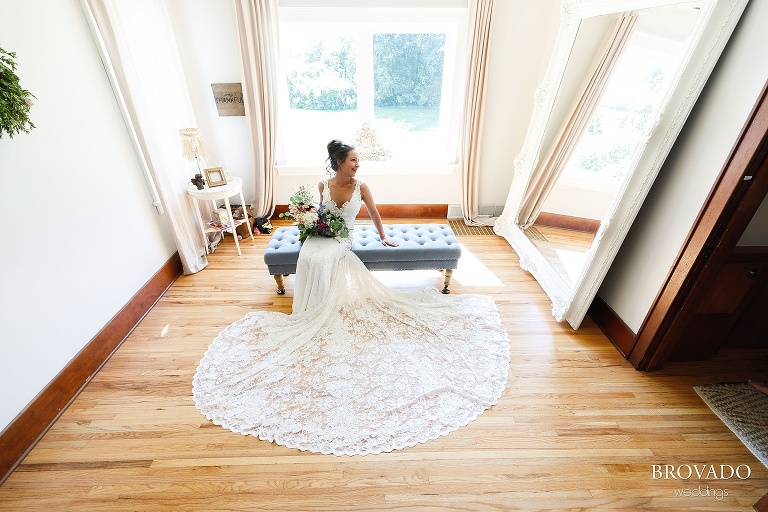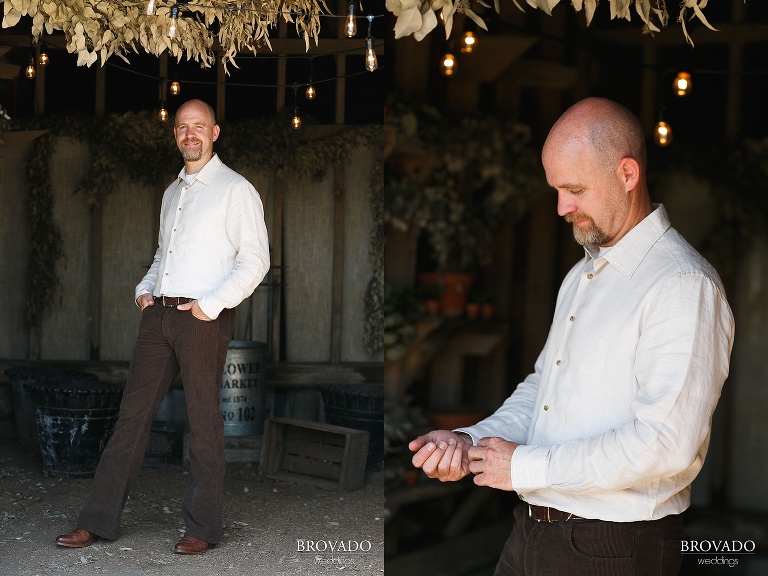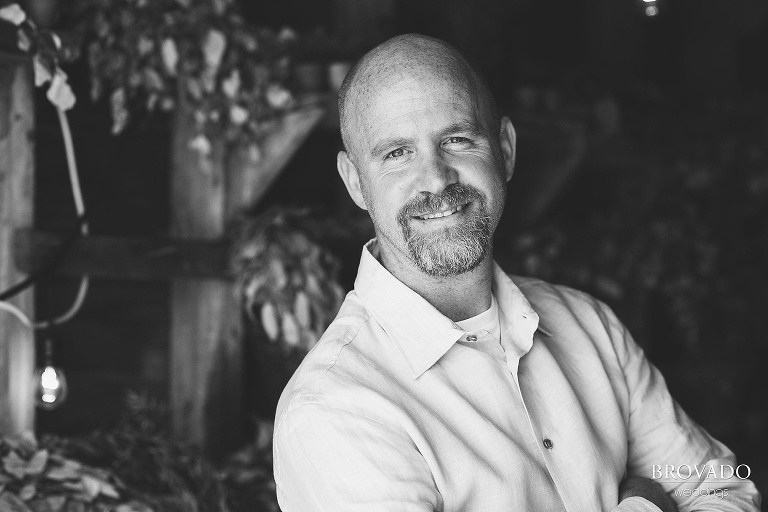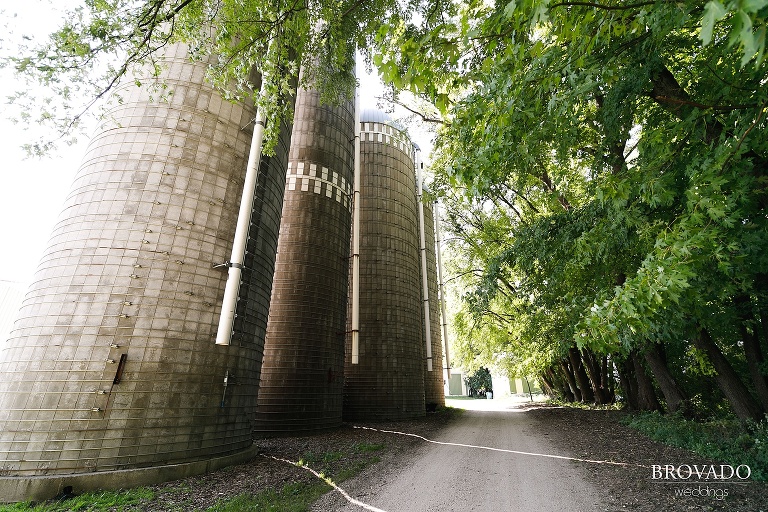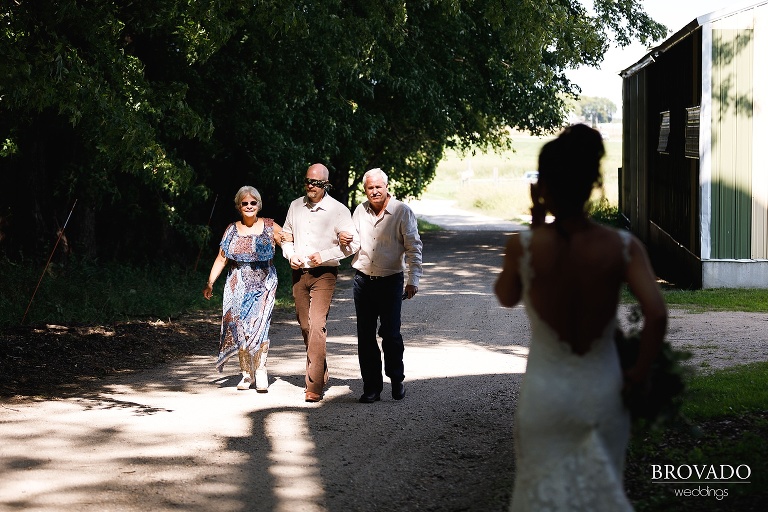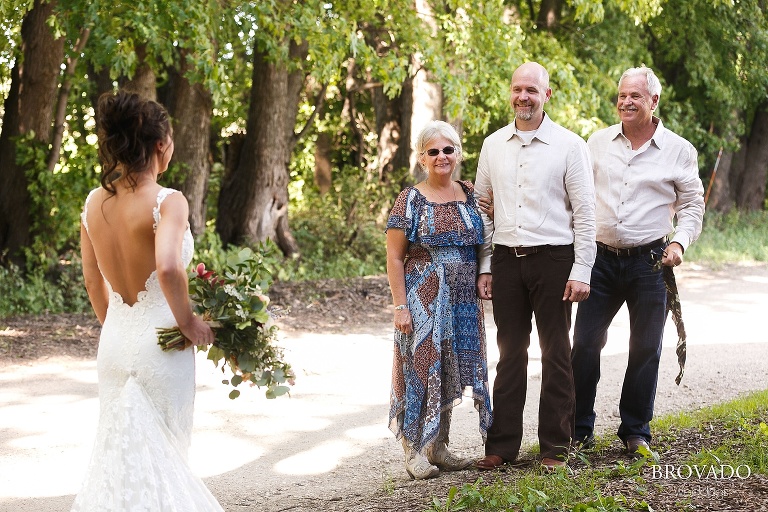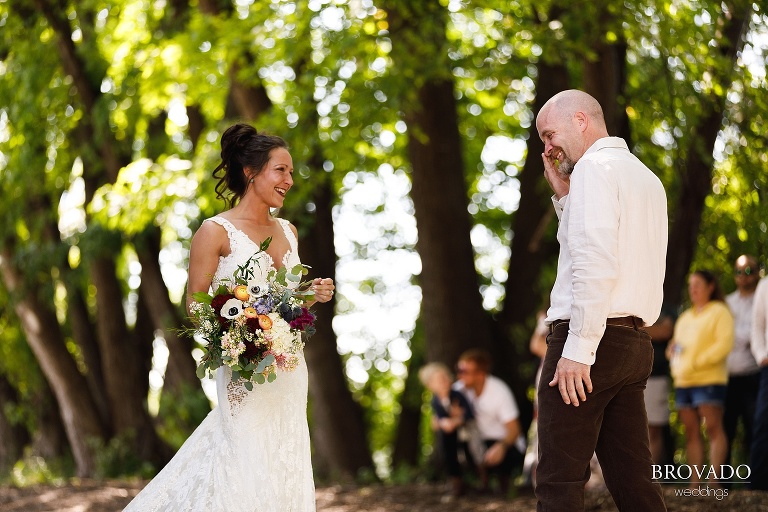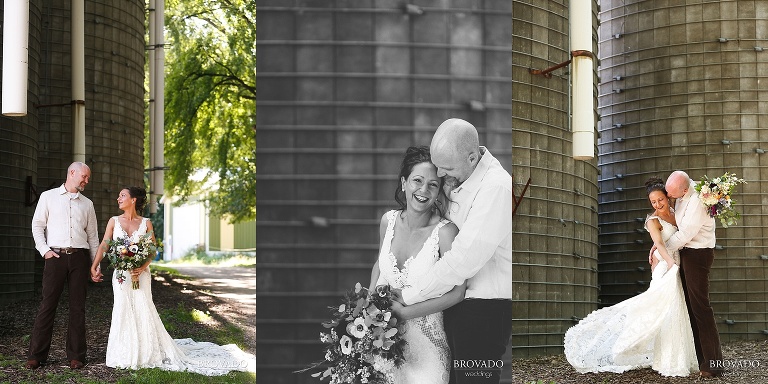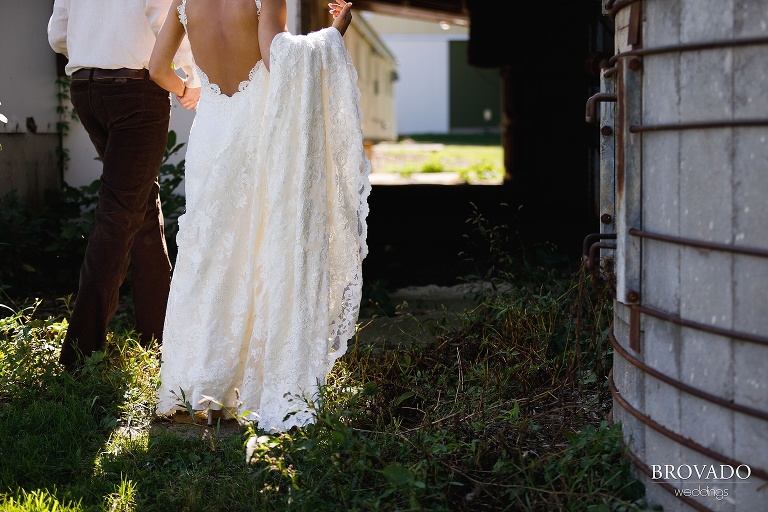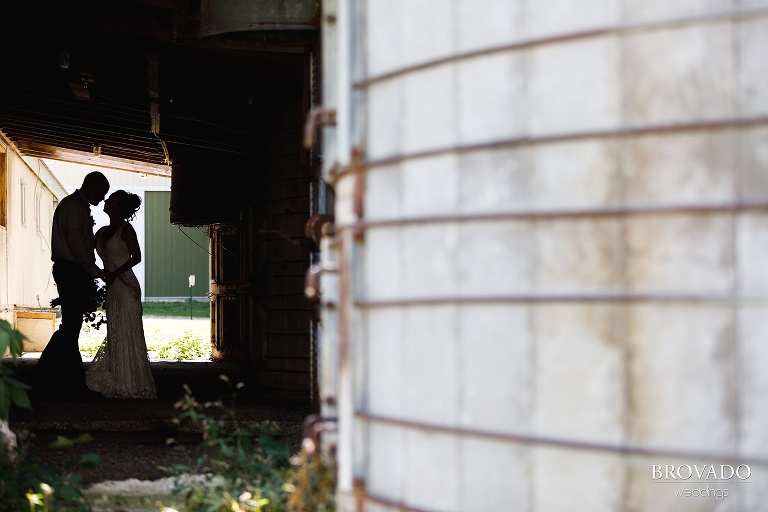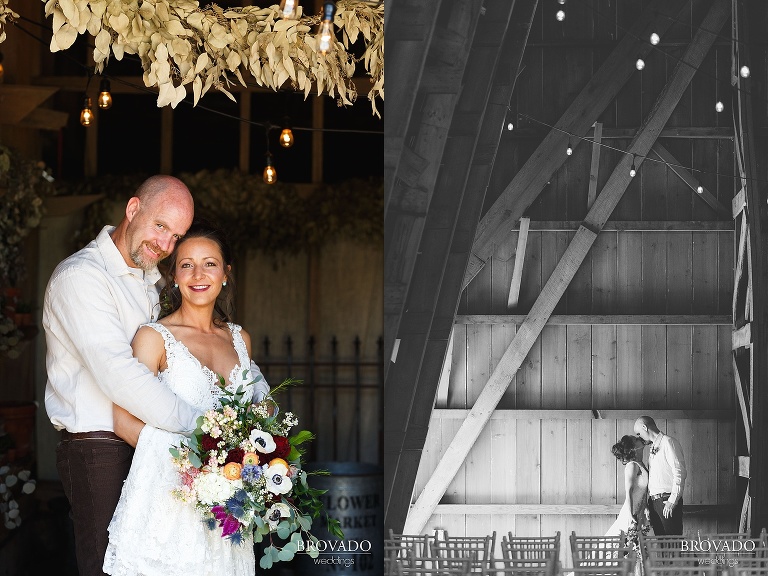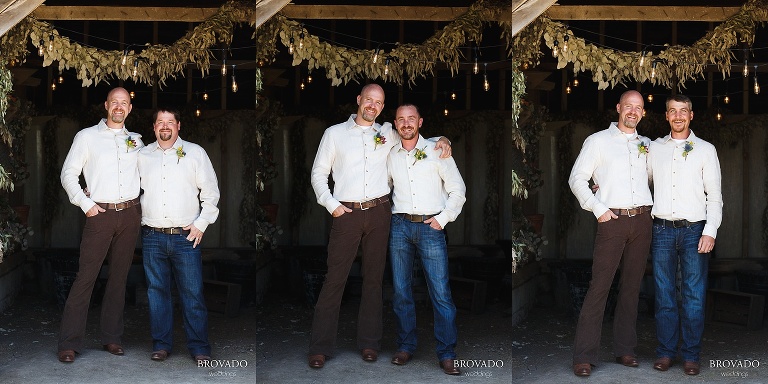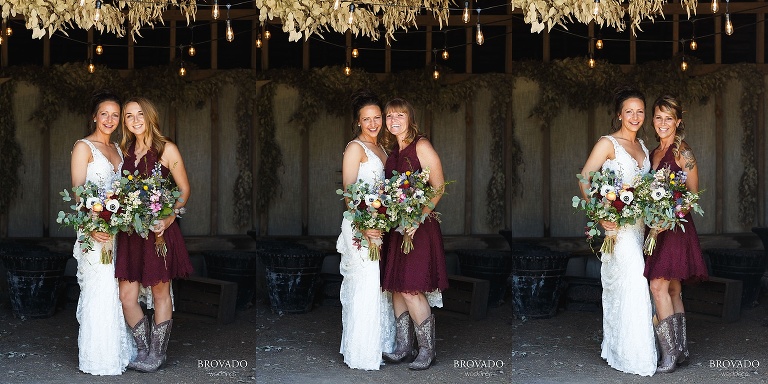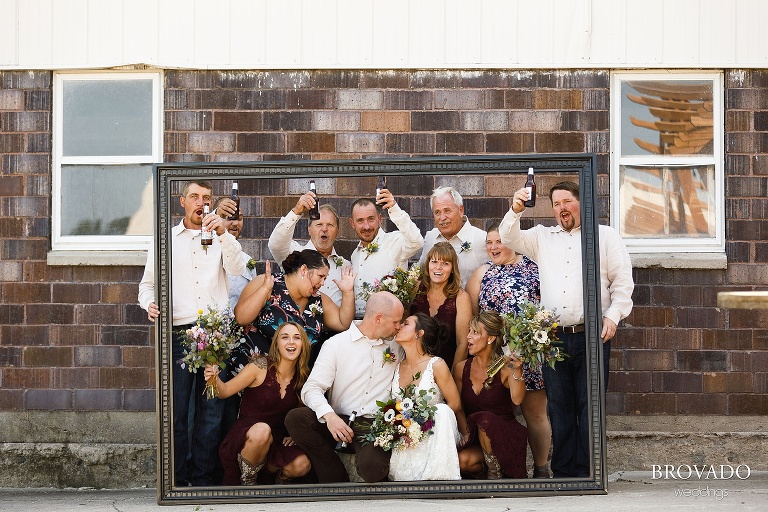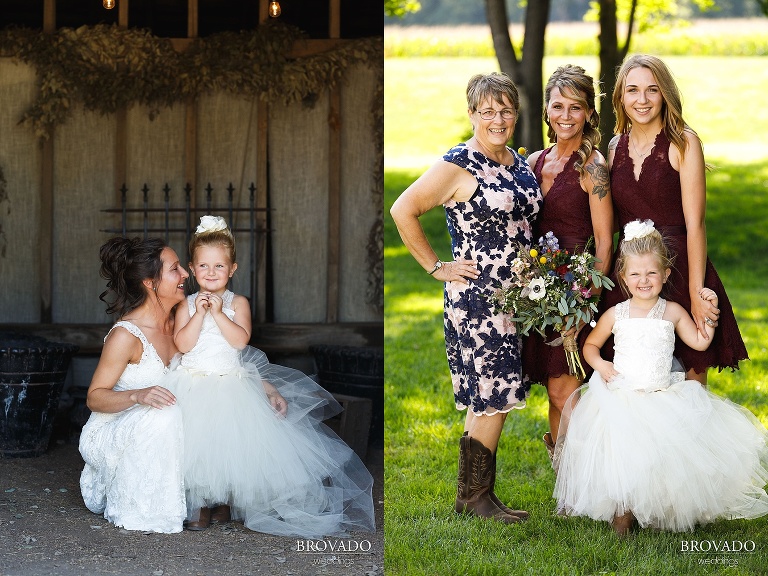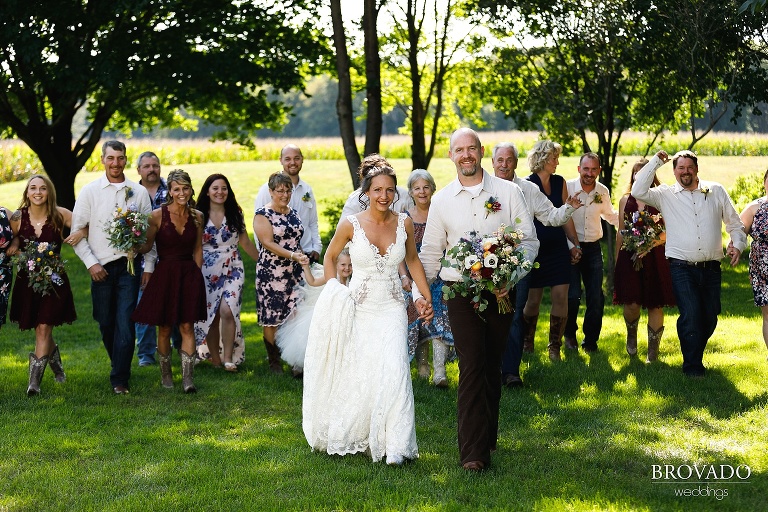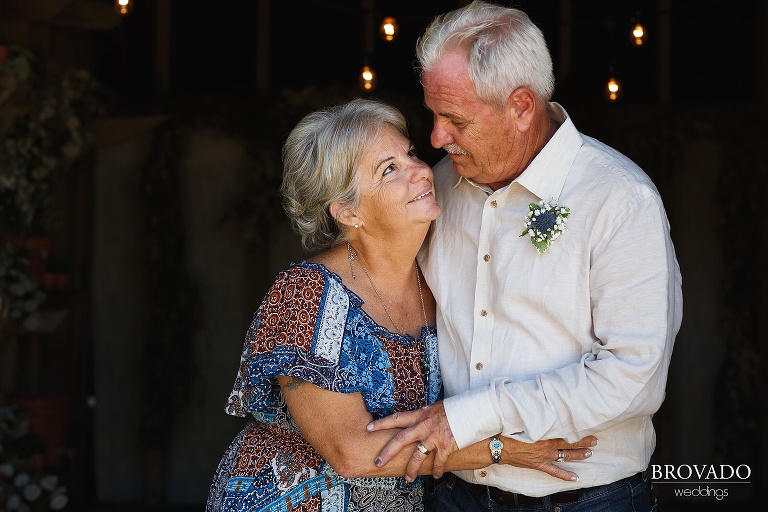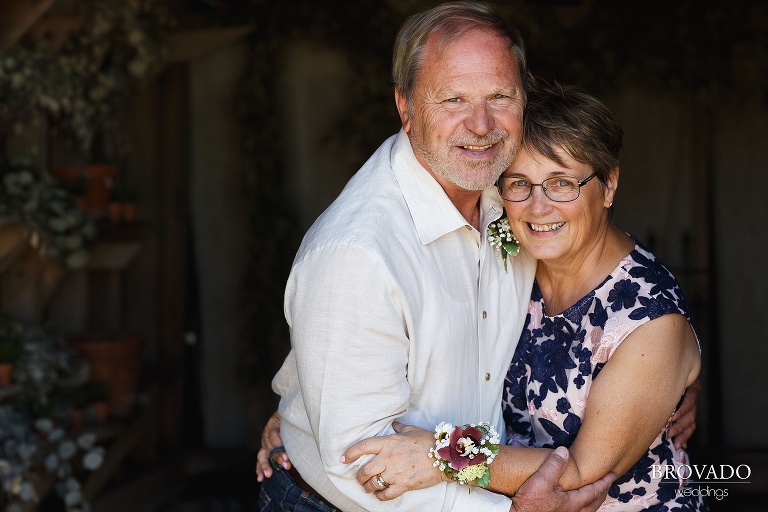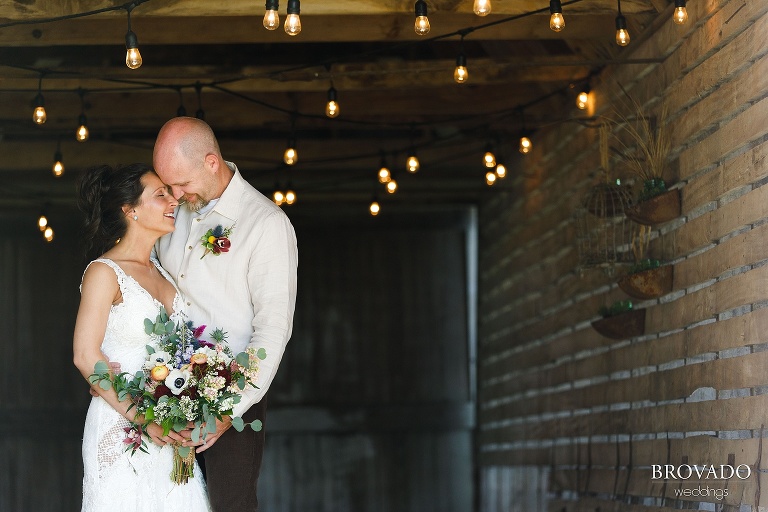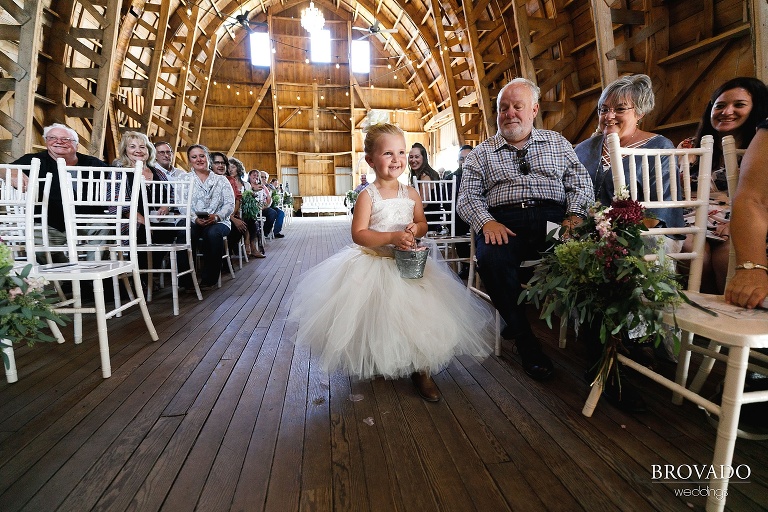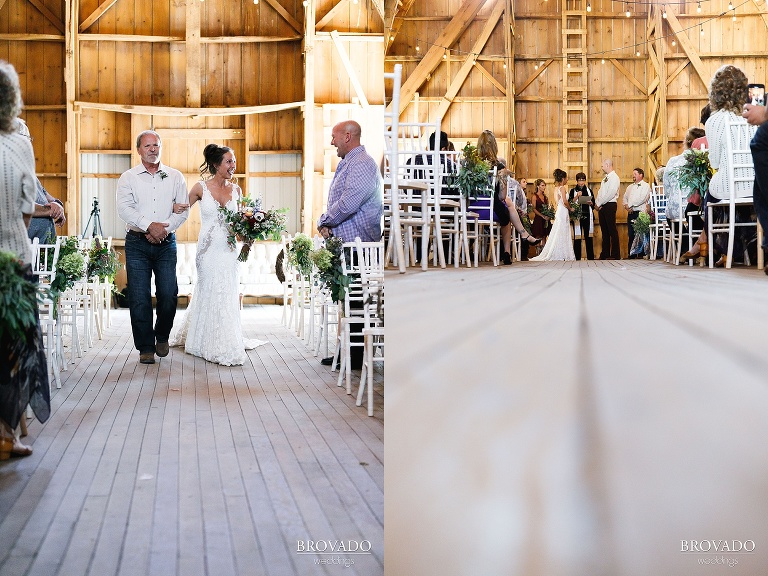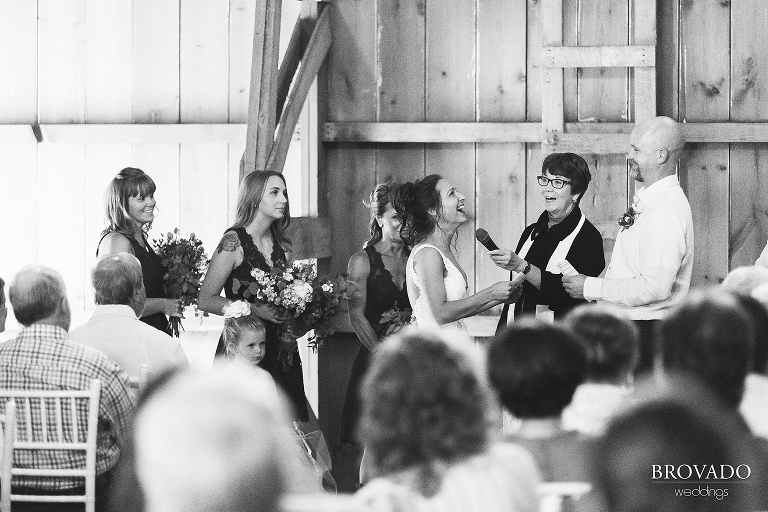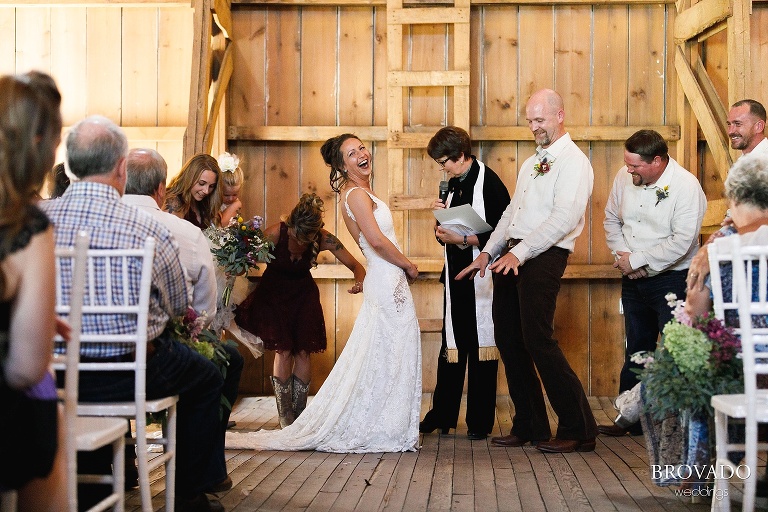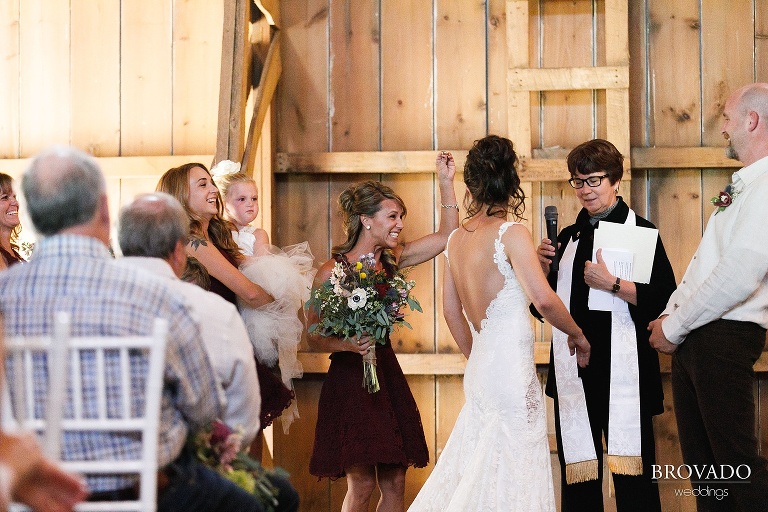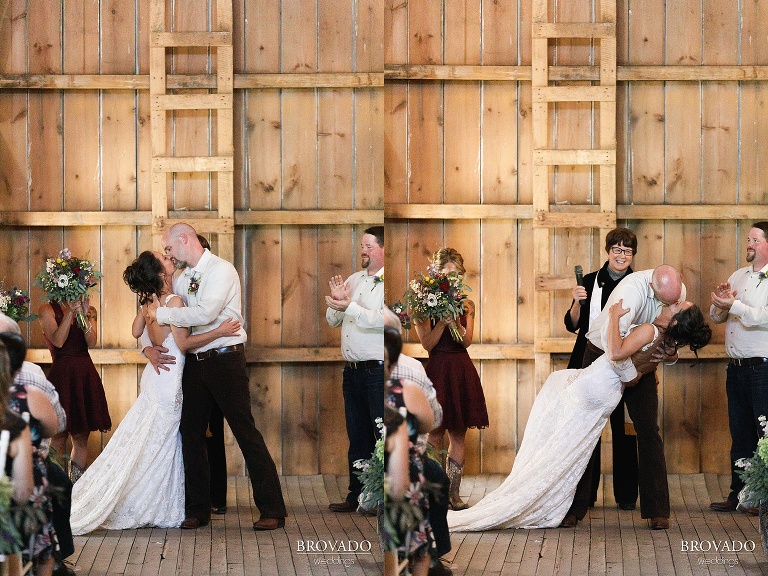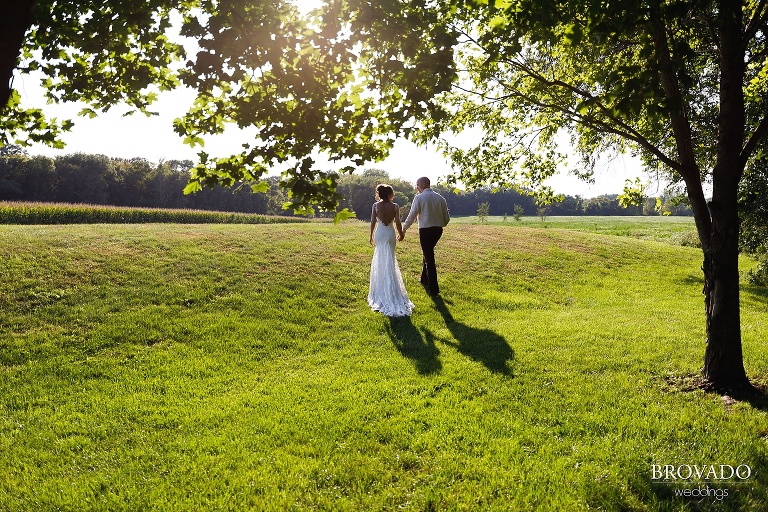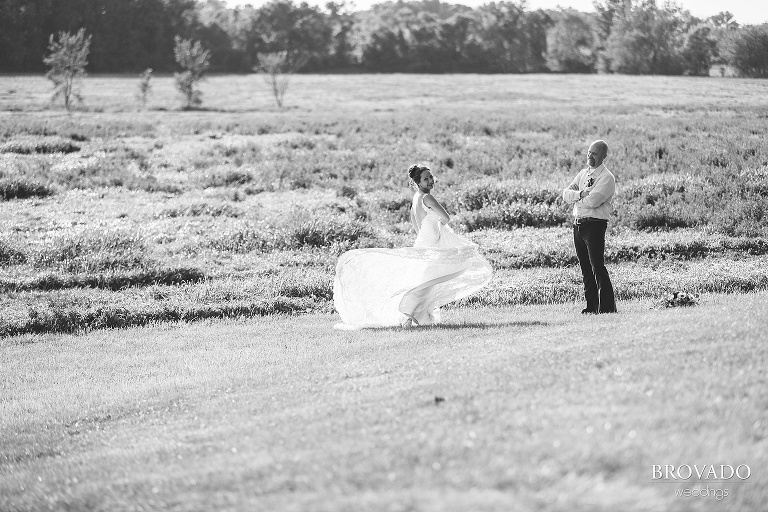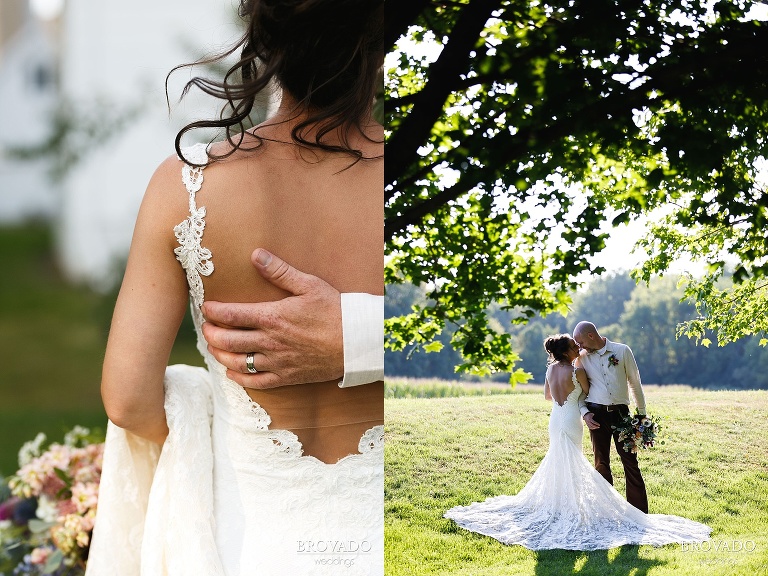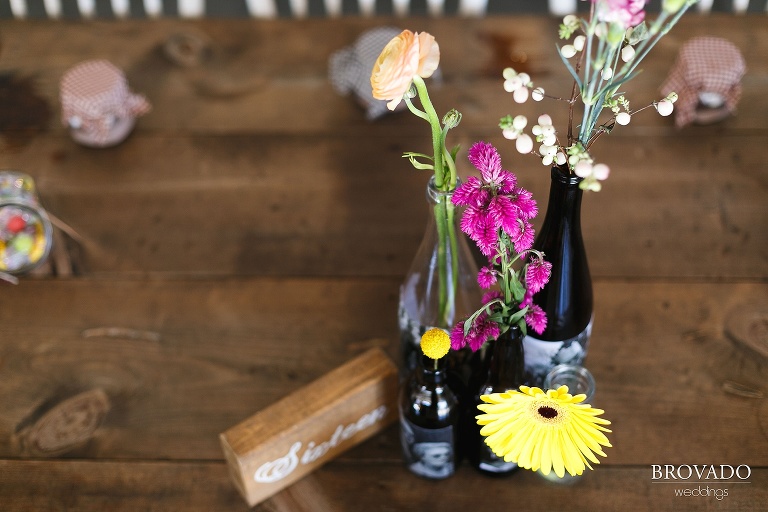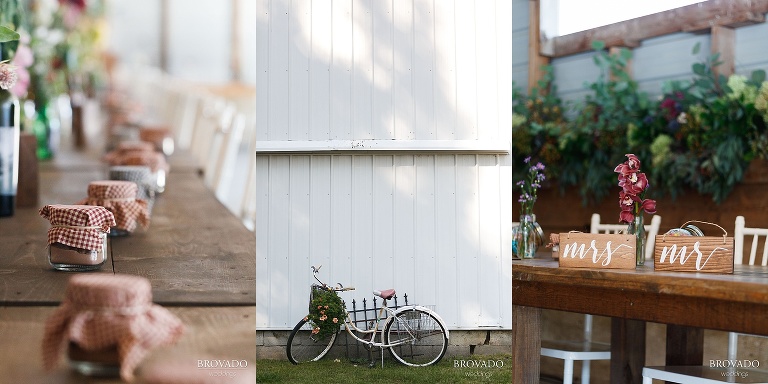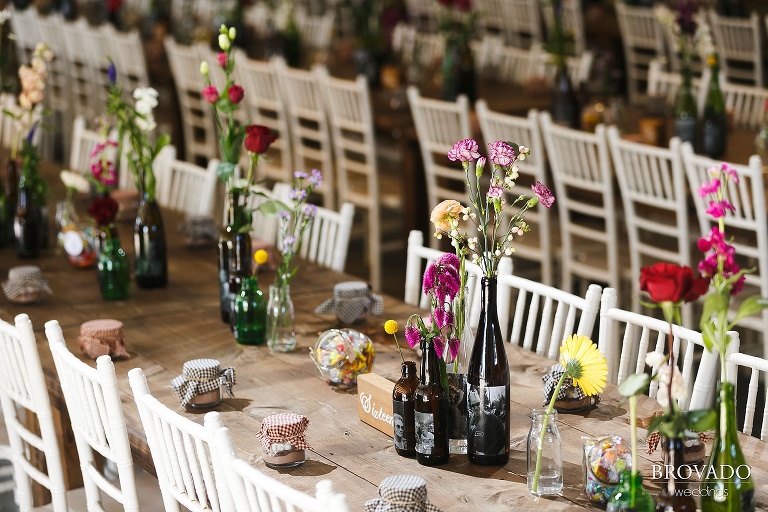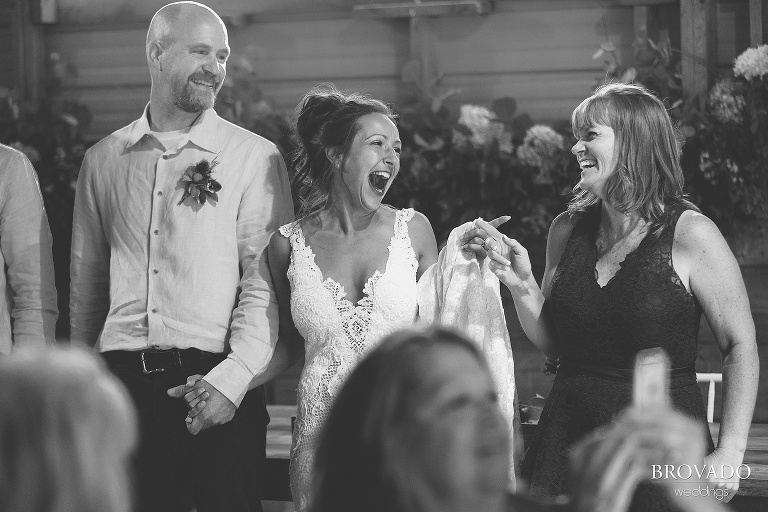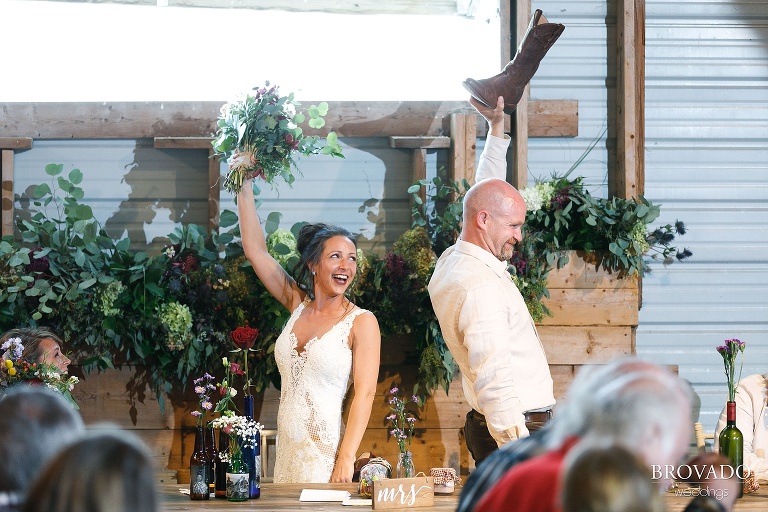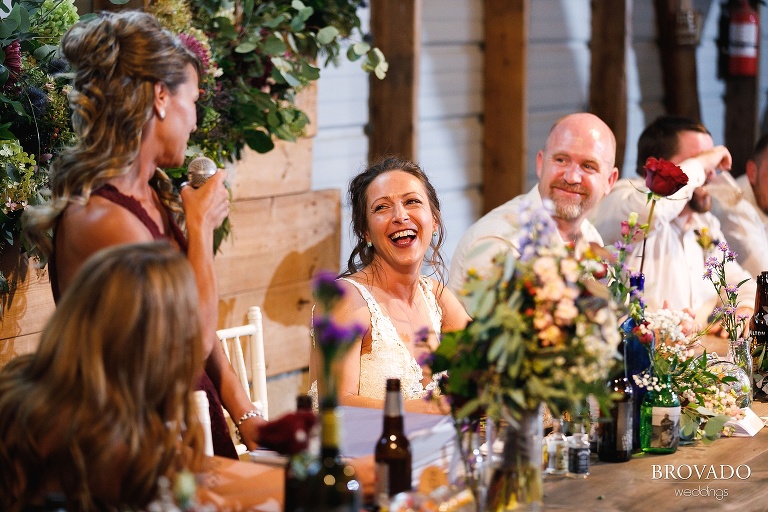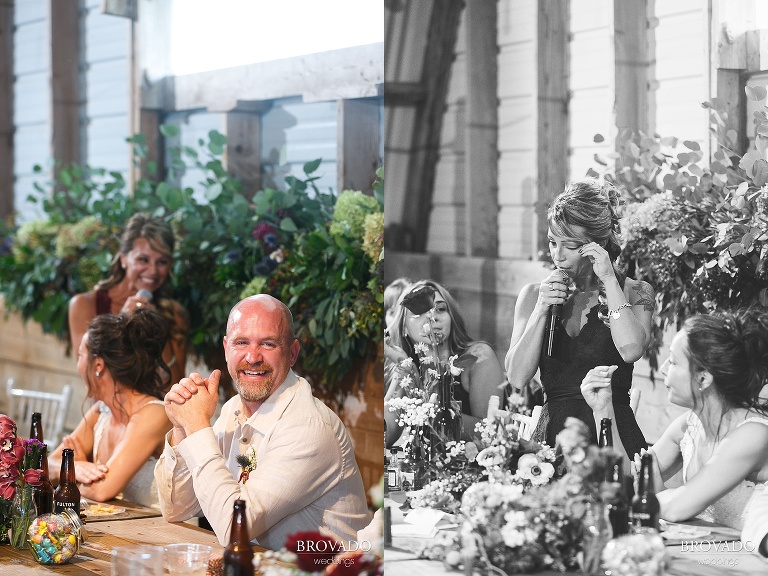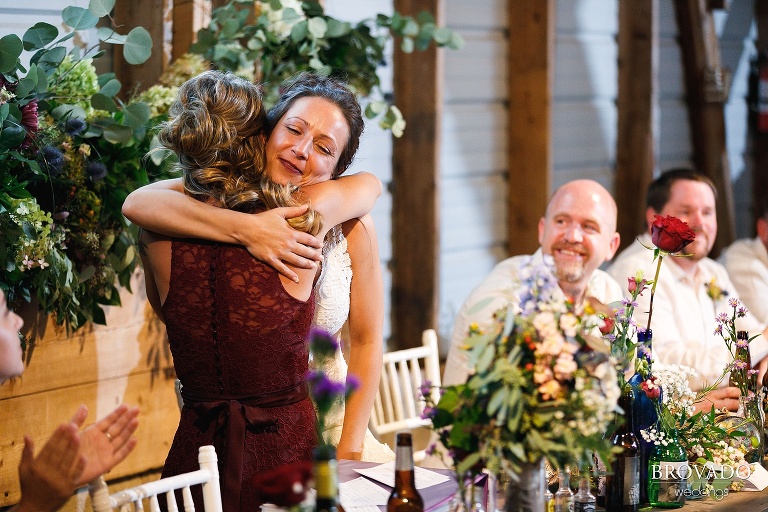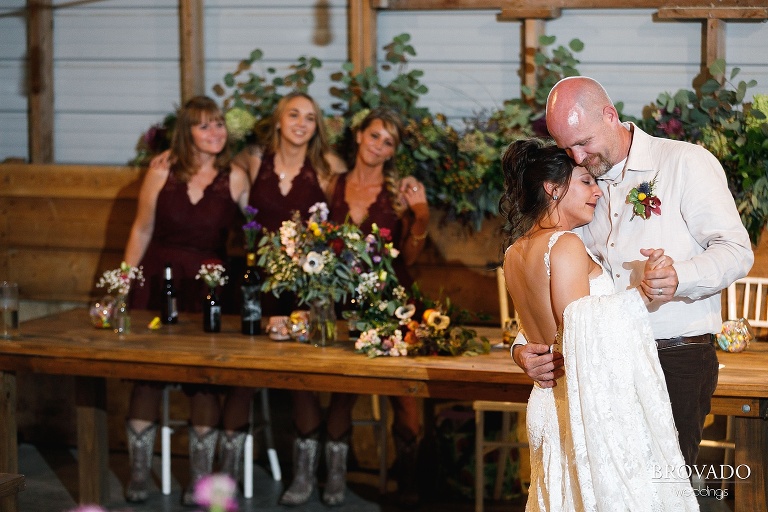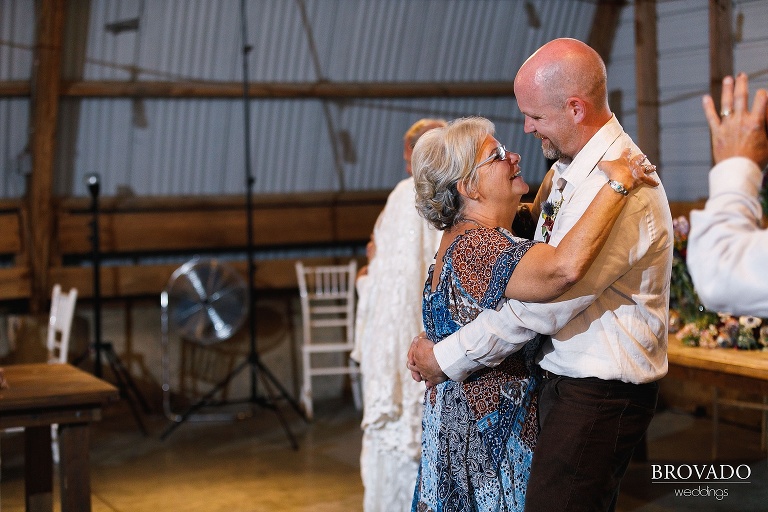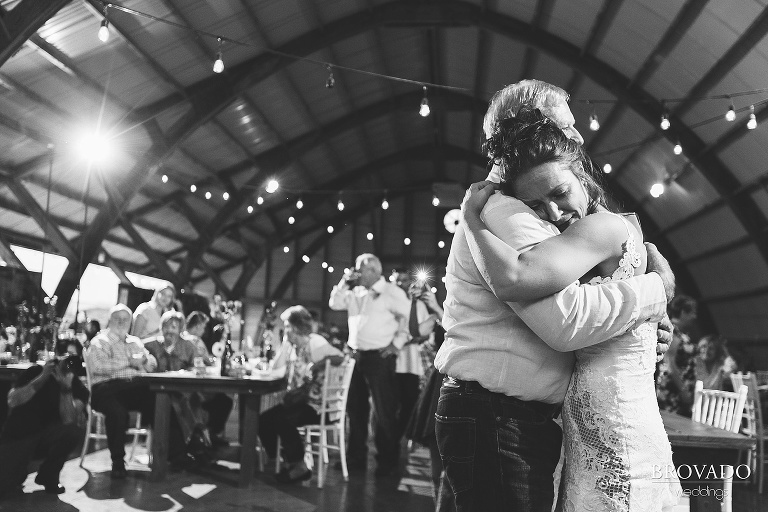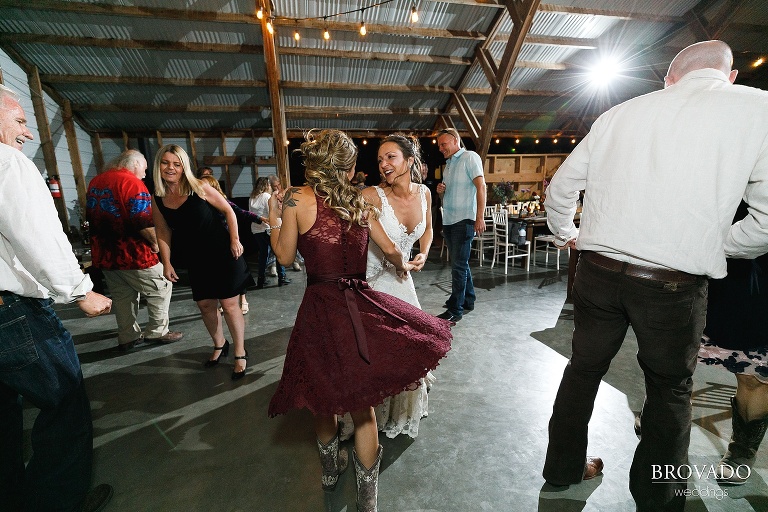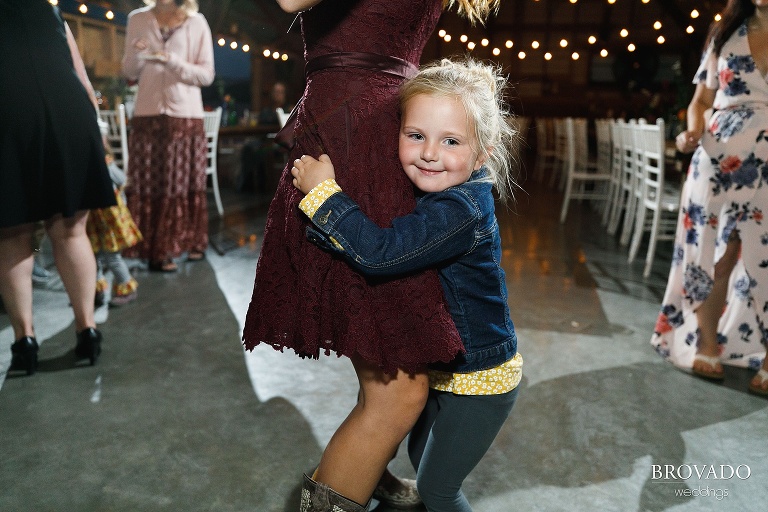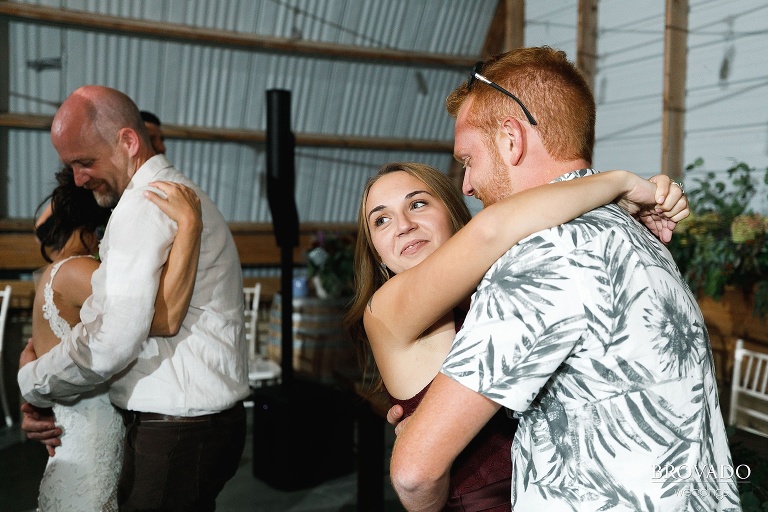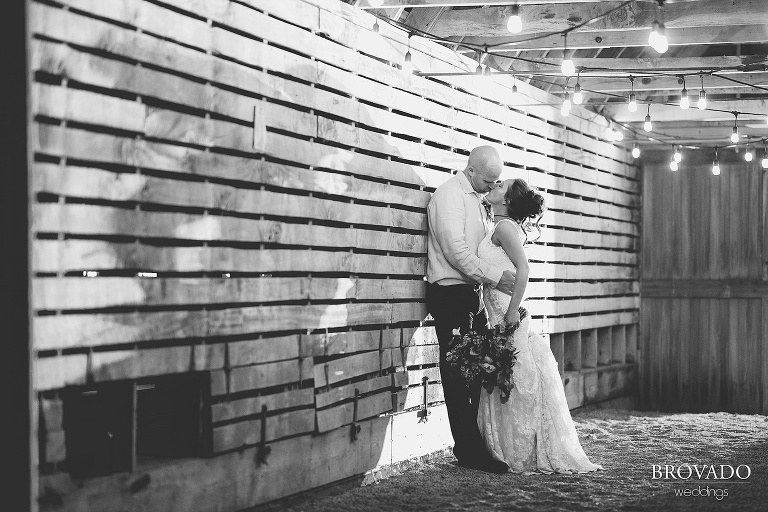 Ceremony venue –  The Cottage Farmhouse – Glencoe, MN
Reception venue –  The Cottage Farmhouse – Glencoe, MN
Officiant –  Mary Vidas
Caterer –  Apples 2 Apples – Farmington, MN
Pies – Baker's Square
Florist –  Terri Preese
Dress shop/designer –  Diamond Bride – Plymouth, MN
DJ/Band/musicians –  Bill Herman – 
Chair/table/tent rentals –  The Cottage Farmhouse – Glencoe, MN