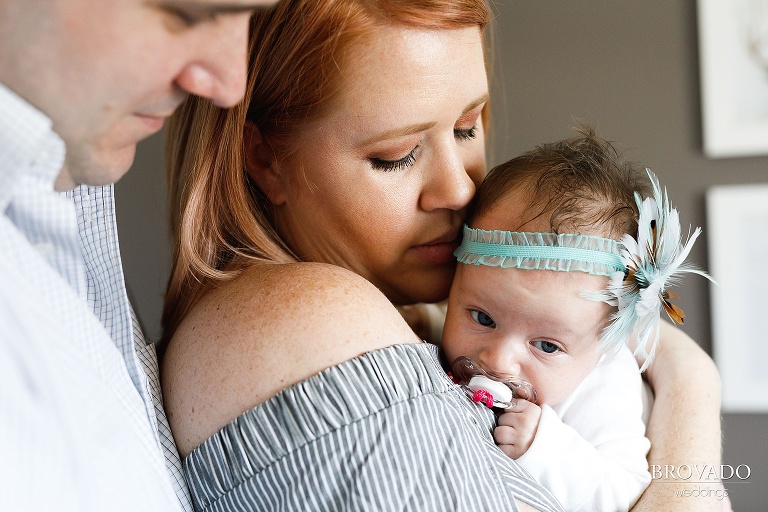 April and Mike wed in 2016 at the gorgeous Villa Bellezza Winery, on a brisk and beautiful fall day. These two recently welcomed their baby girl, Nellie, into the world!
You can see the time and thought that went into crafting the cutest room for Nellie, with plenty of inspirational quotes, and headband options galore. We got the chance to spend the day with Nellie and her family at their home, which always makes for the sweetest images. Where do you feel more at home than well, at home?
Thanks so much for having us capture these family photos, we're so excited to see Nellie grow up!