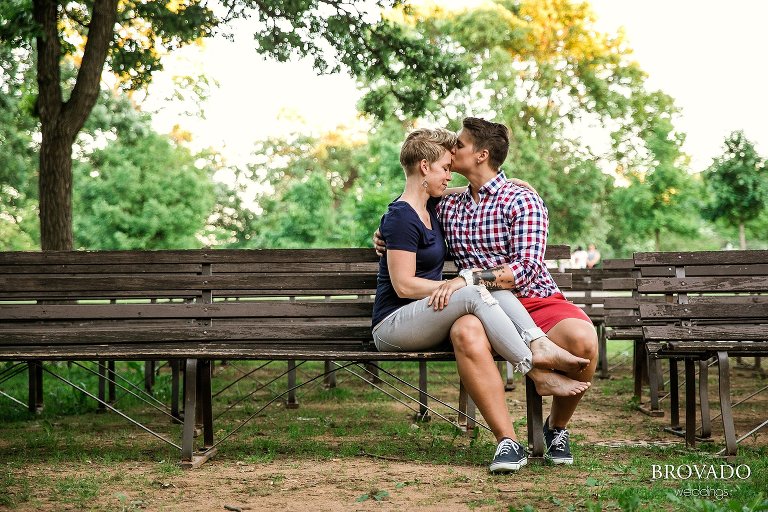 Basically, I love Anna and Cil's relationship – from the way they got together to how they got engaged – it's all wonderful! I'm excited to not only share their stunning engagement pictures with you, but their story as well.
Both work at Lifetime, but different clubs, so it took them until a non-club specific leadership outing to finally meet. The two immediately hit it off, and many hours and rounds later, they ended up at Cowboy Jack's, still talking and getting to know each other. There Cil asked Anna to describe her type. Anna named five specific traits, and Cil told her that she had just described her. From then on, they both knew it was history. Or as Cil says, the deal was "Cil'd." 🙂
It gets better. The happy couple was on vacation in Cancun when Cil decided (pretty last minute) that there would be no better place to ask Anna to spend the rest of her life with her. She bought the ring at the resort they were staying at and on the last night the two went down to the beach to soak in the gorgeous view one last time (or so Anna thought). But to Anna's surprise, Cil pulled out a beautiful ring and said "I found this pebble for you, will you marry me?" Gentu penguins search the beach for the perfect pebble to give to the penguin that will be their soul mate for the rest of their lives. Cil and Anna are undoubtably each other's penguins. Congrats you two! Thanks for letting us be a part of your story. We cannot wait to capture part of it on your wedding day.