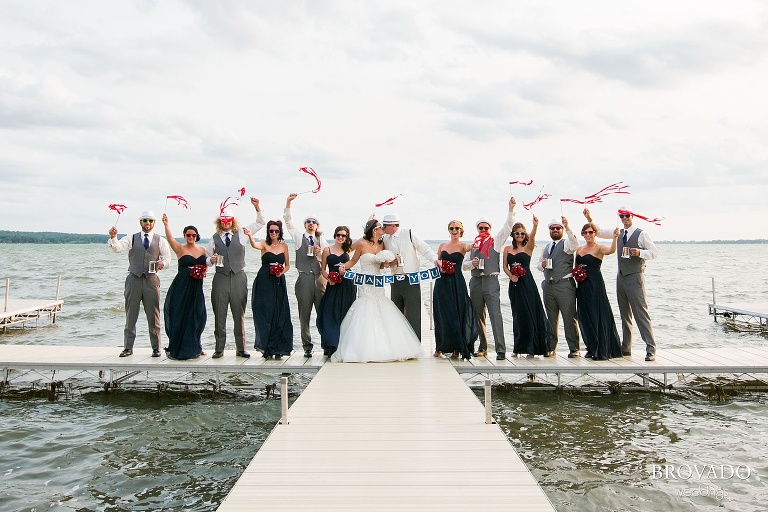 This is officially one of my favorite weddings.  Rachel and Andy are, like, the coolest people ever – they're stylish, talented, and super fun to be around.  You're going to love their tasteful and awesome nautical themed wedding decorations, how much fun they so obviously have together, and their little surprise at the end of this post….  Professional wedding photography is absolutely essential for capturing these great moments!
After a steamy bubble bath proposal that they almost couldn't tell their grandparents about (but did anyway, because like I said, they're awesome), Rachael and Andy planned to have their wedding at the Lakeside Ballroom in Glenwood, MN.  This wedding venue provided the perfect lighting for MN wedding photography because of its vast open floor plan, huge windows, and beautiful bare rafters throughout the entire space.  Kim of Laurie's Design provided elegant fabric draping, candles, lighting, and a beautiful chandelier to complete the look.
After the wedding ceremony, Rachael, Andy and their wedding party took a Lady Lakeside Cruise around Lake Minnewaska, courtesy of the Lakeside Ballroom.  Afterwards, Andy surprised his lovely bride by belting out a couple love songs for her at their wedding reception – So Into you by Althanta Rythm Section and What I Like About You by The Romantics – and he was really, really good!  This was easily Rachael's favorite part of the wedding day…. aside from the little surprise the couple had in store for their friends and family at the end of the night….
Scroll to the bottom to find out the special surprise Rachael and Andy revealed during their wedding reception!!!  Let's just say they started sharing it by singing "Rachael and Andy sitting in a tree….."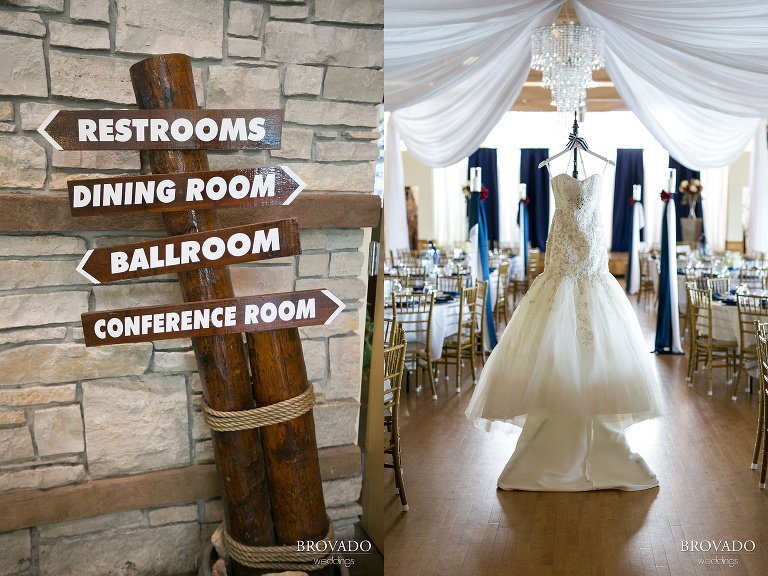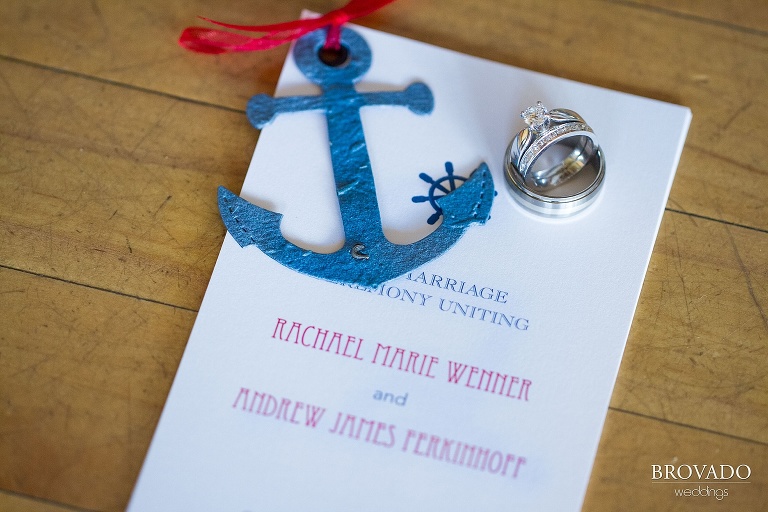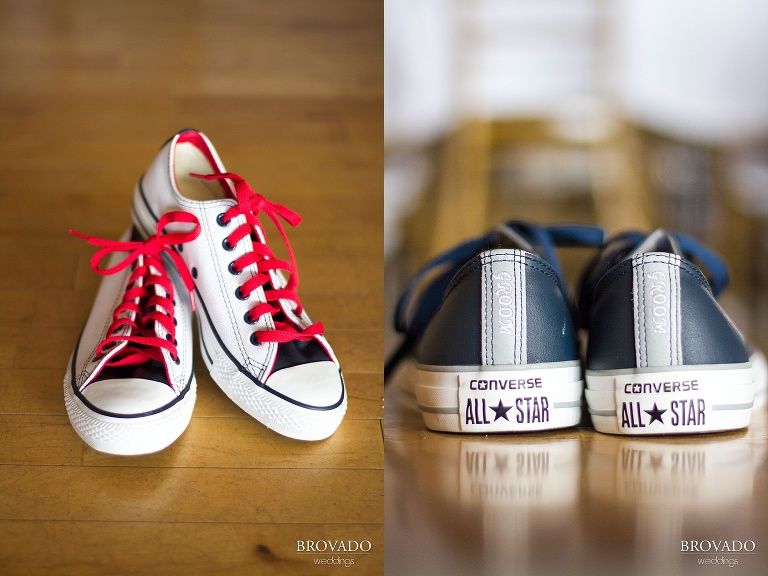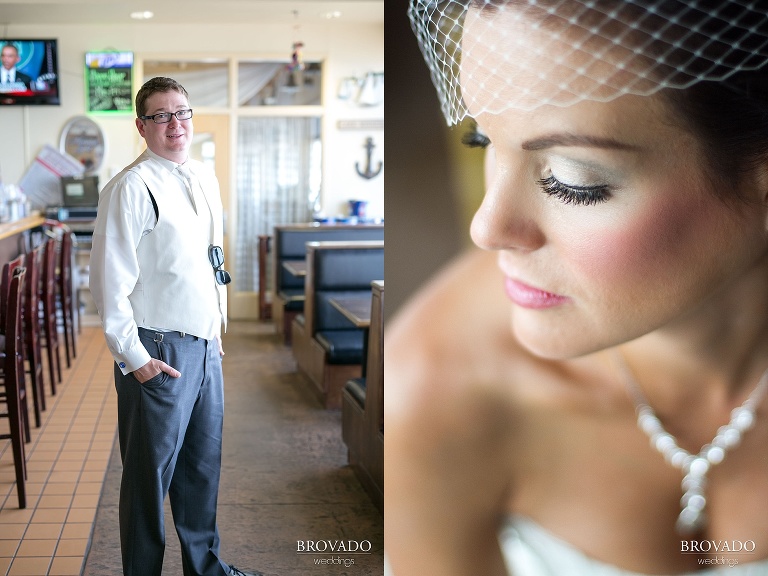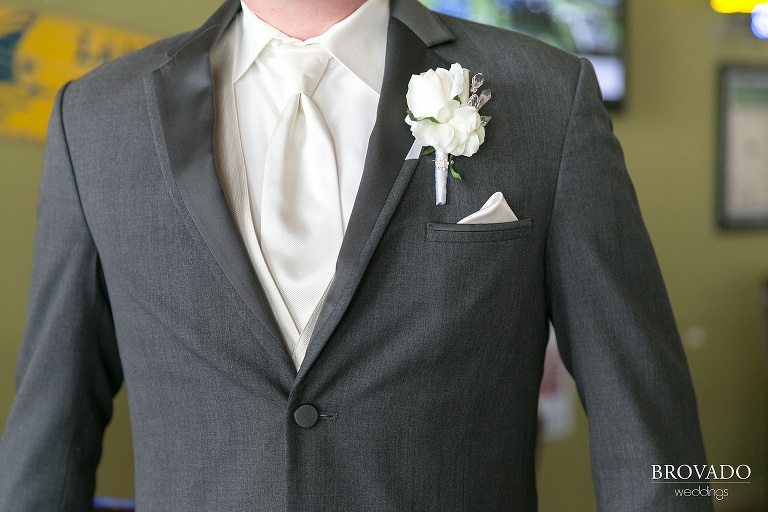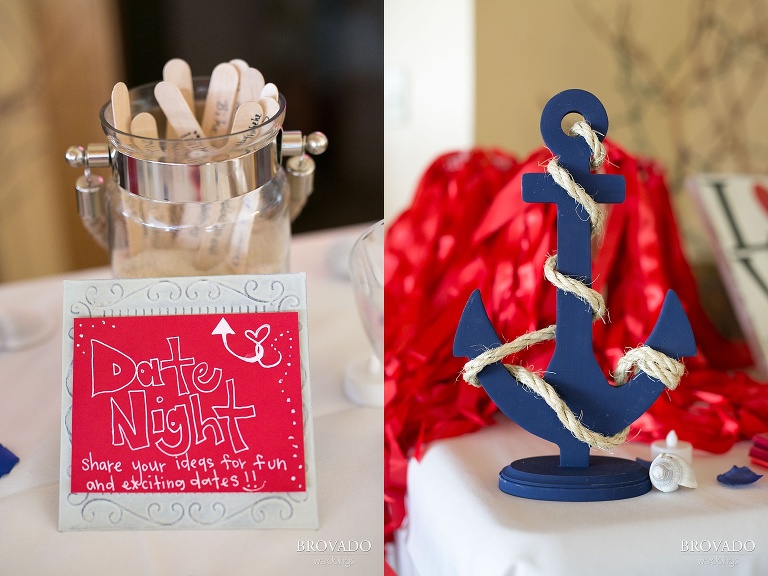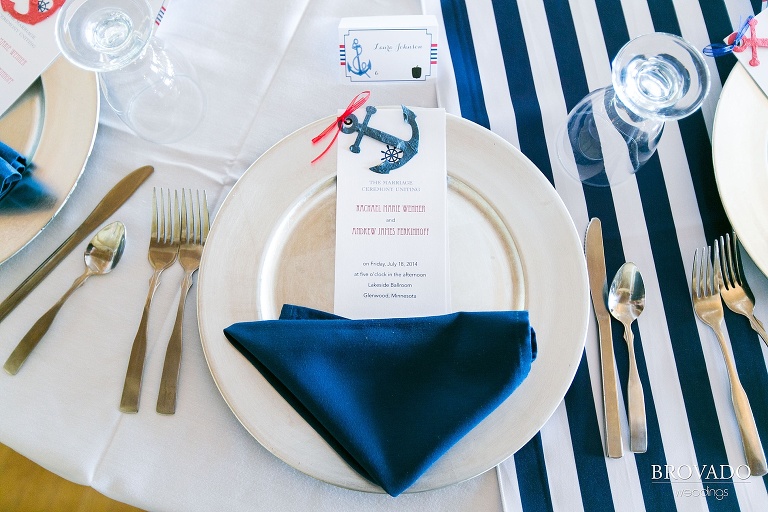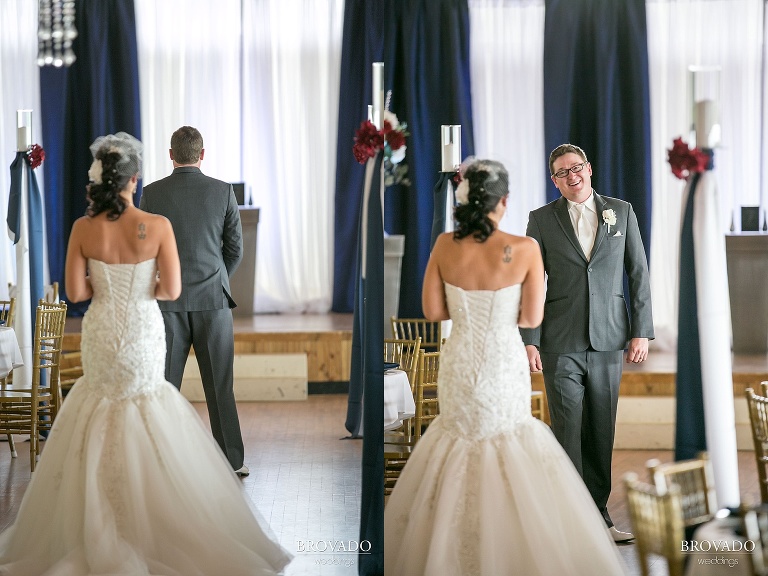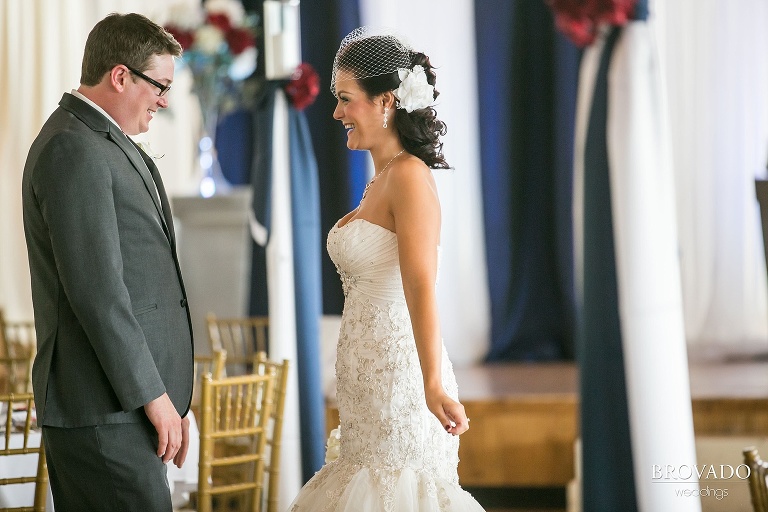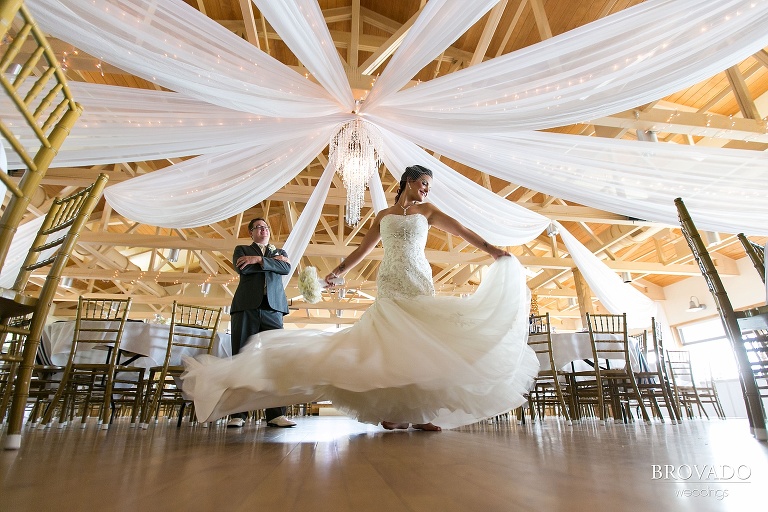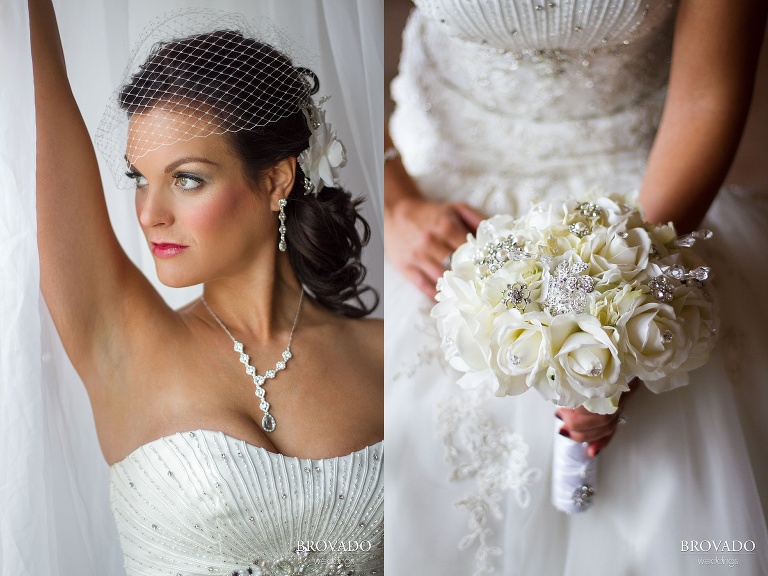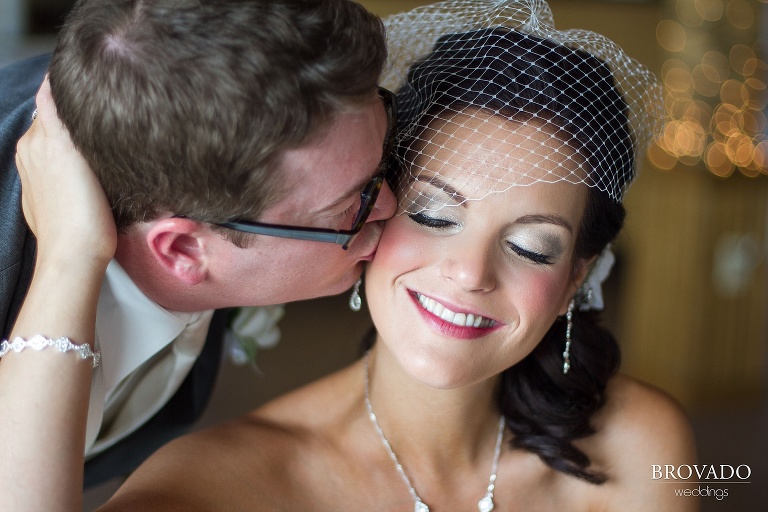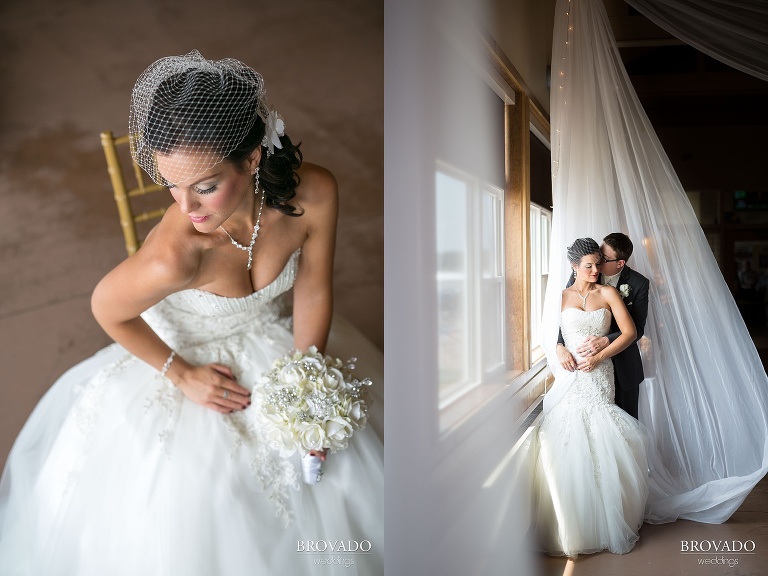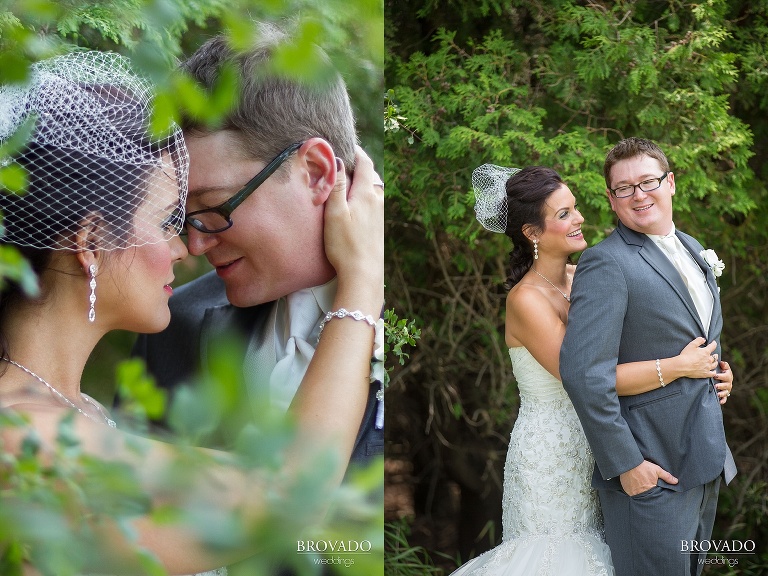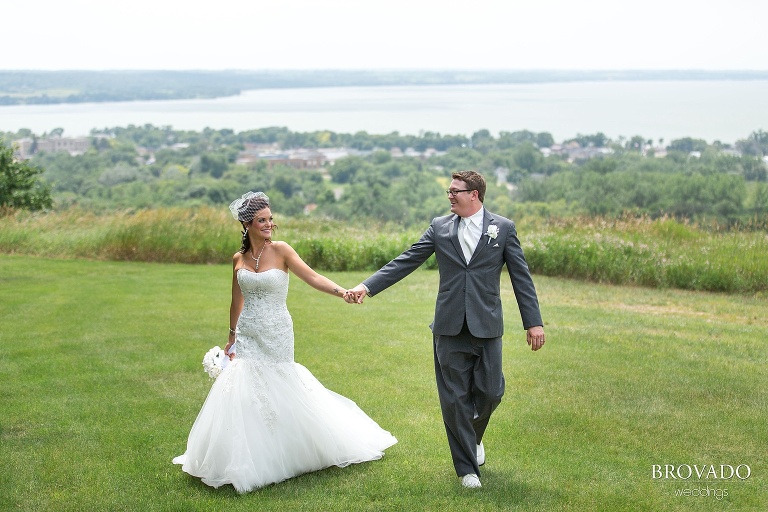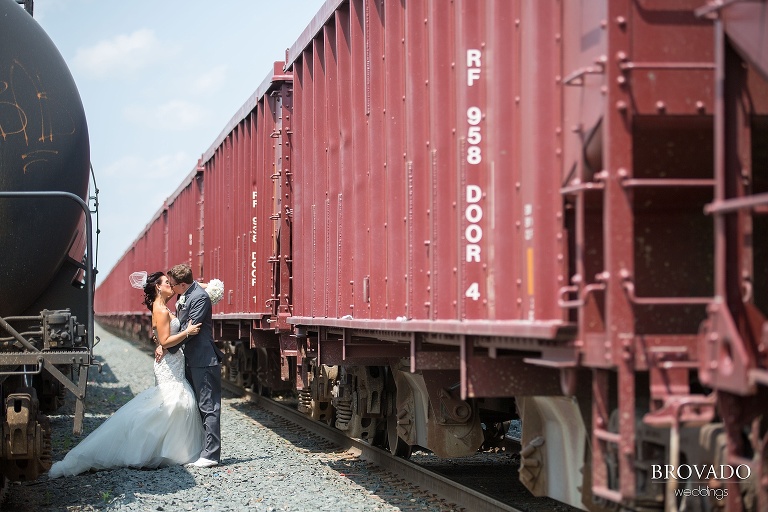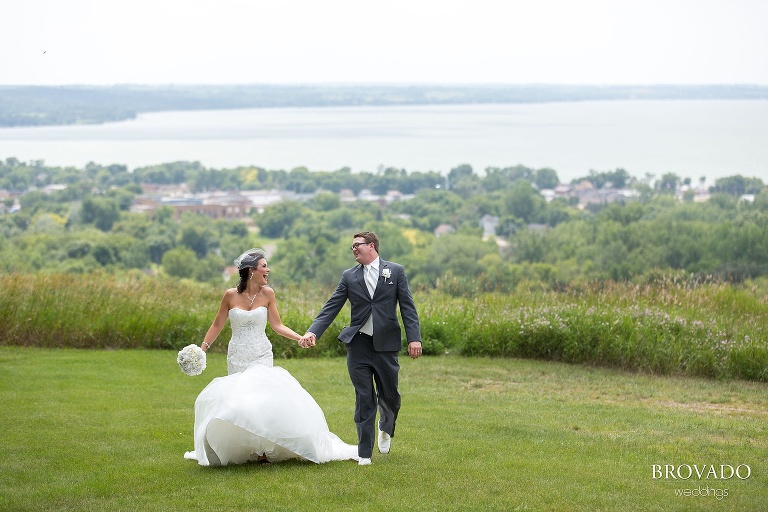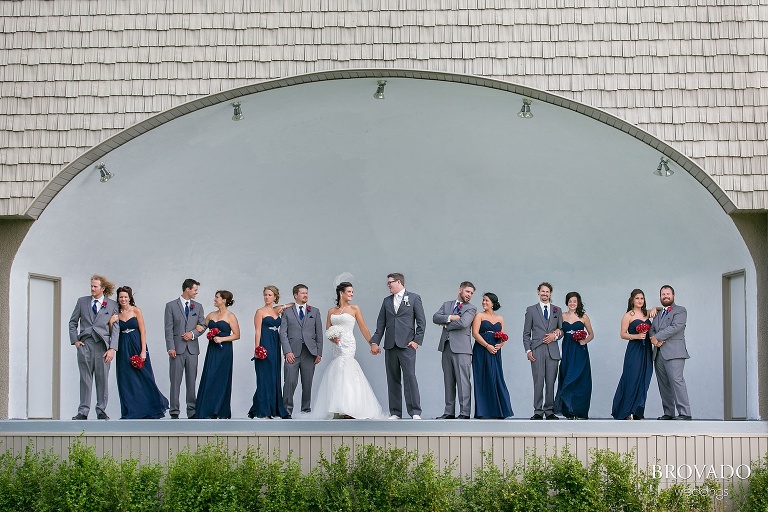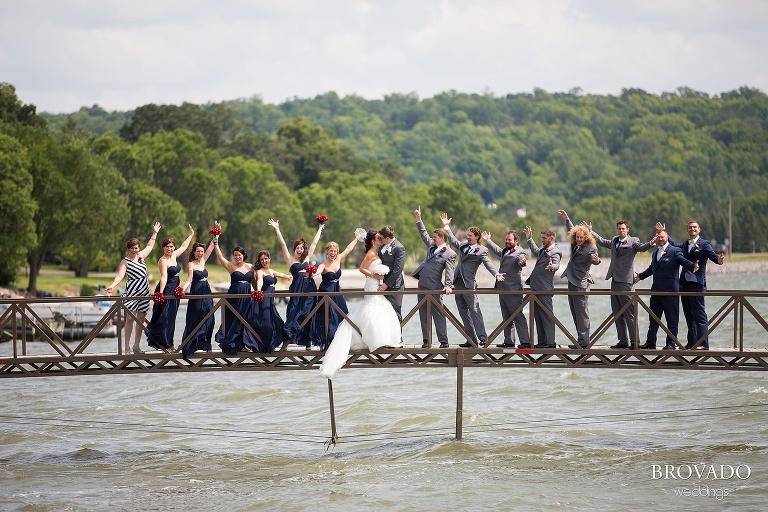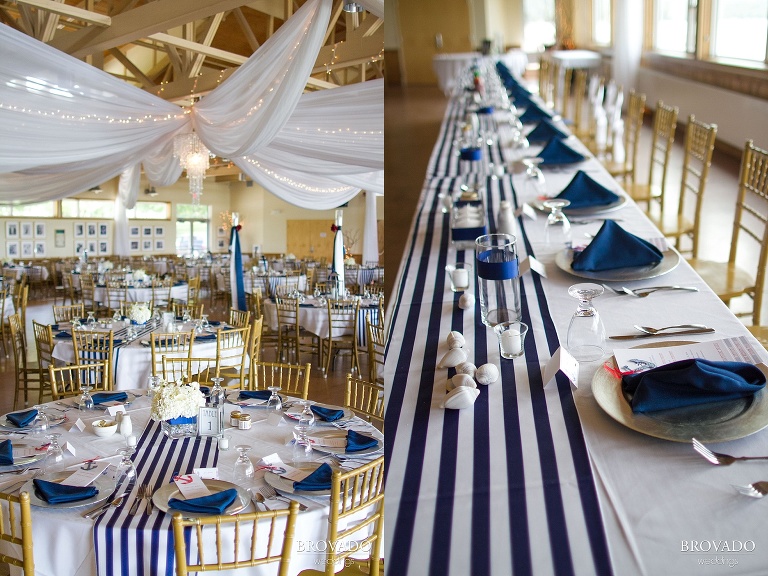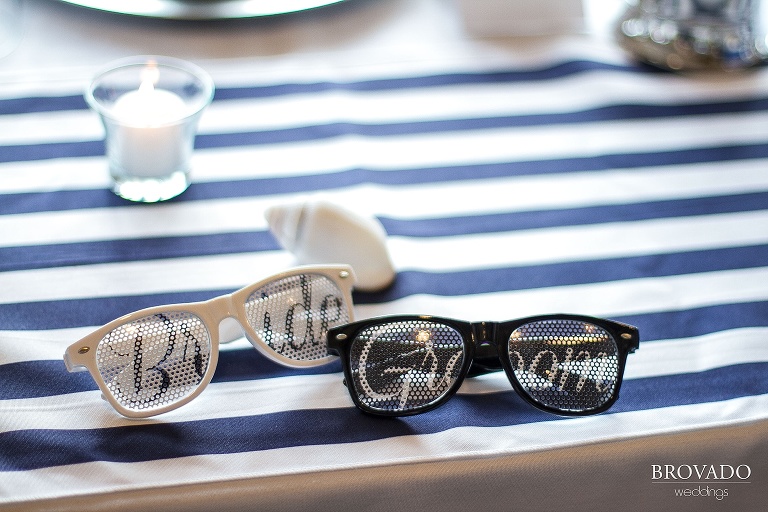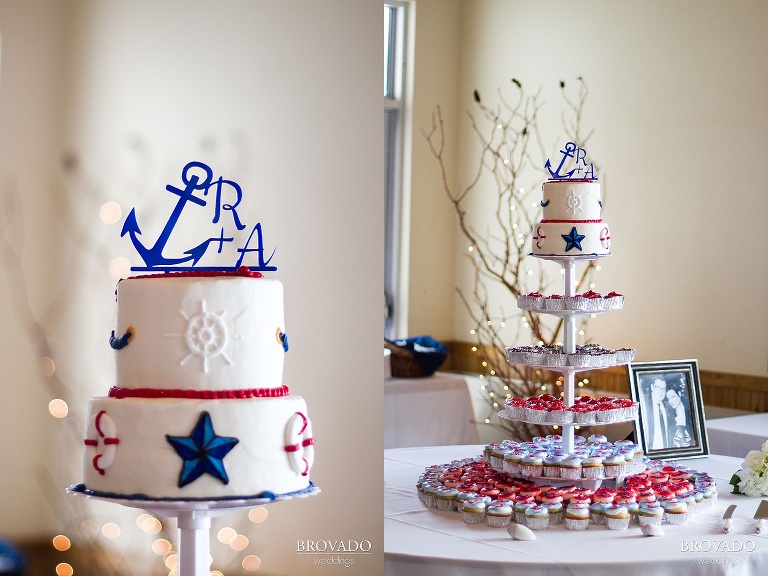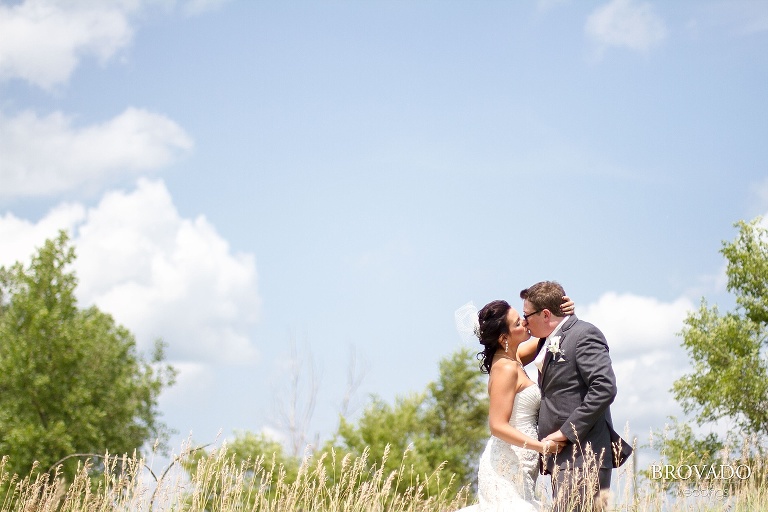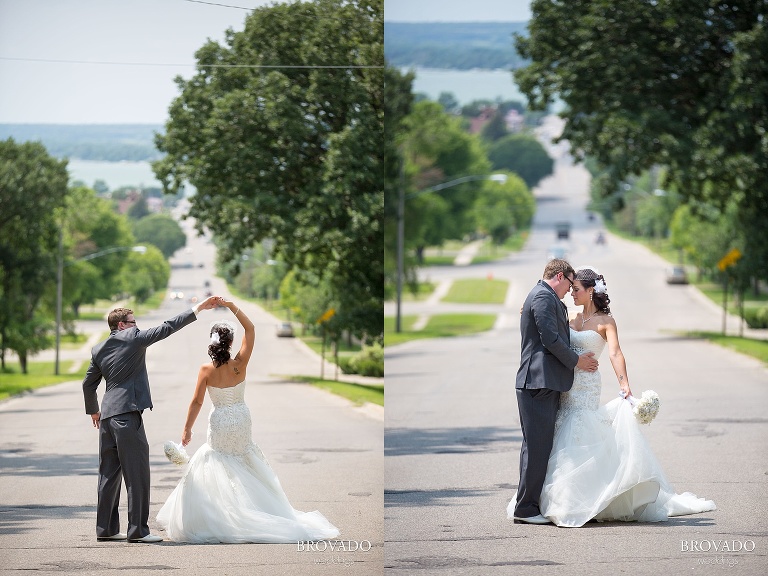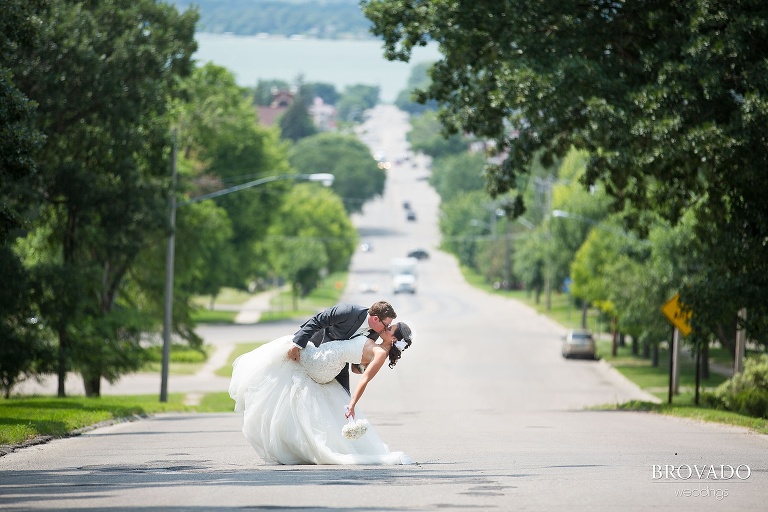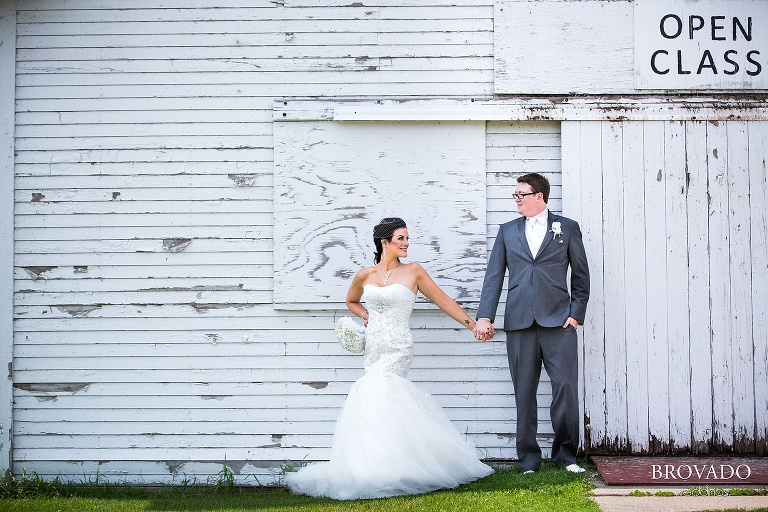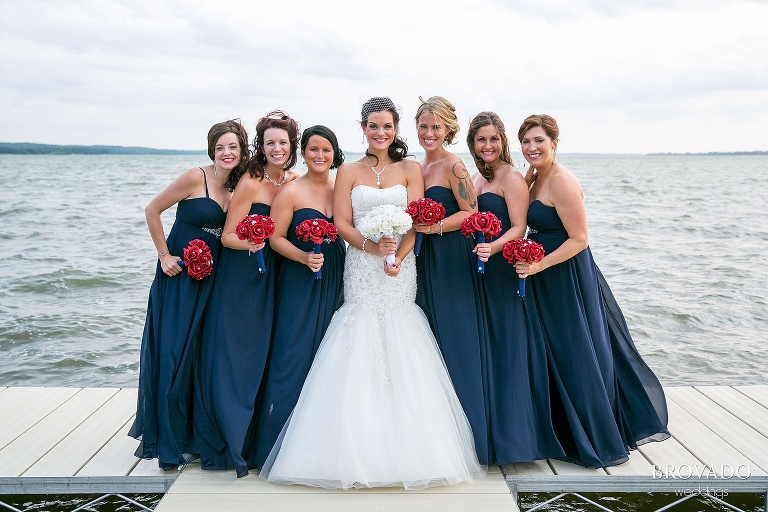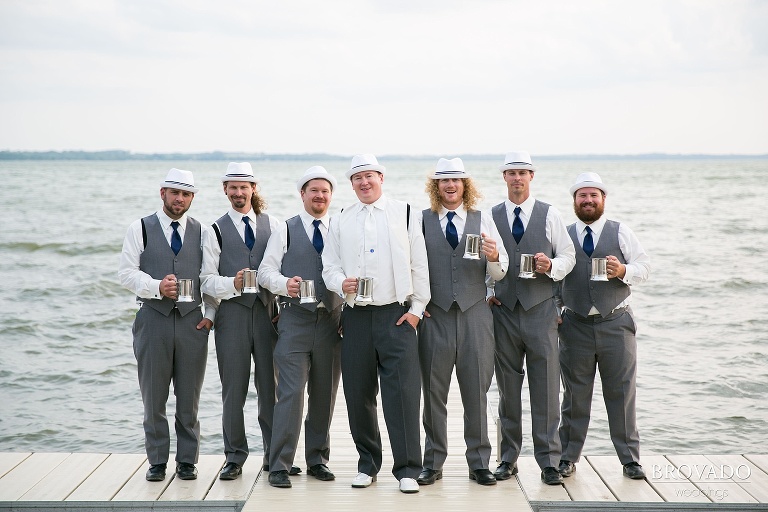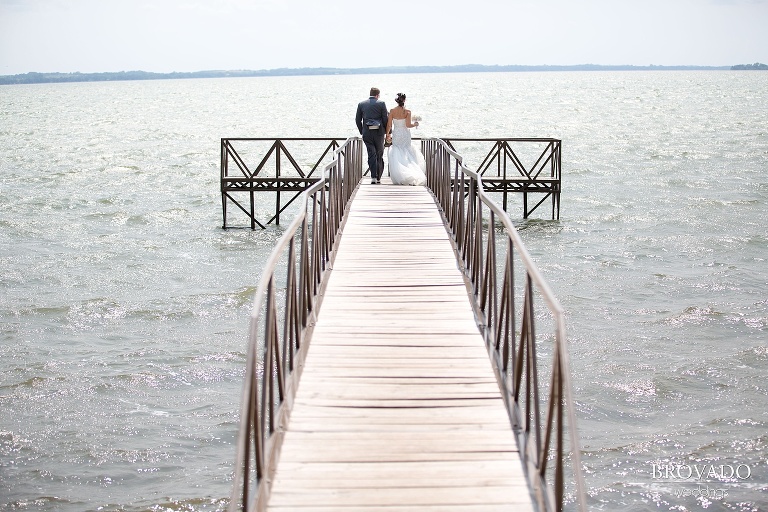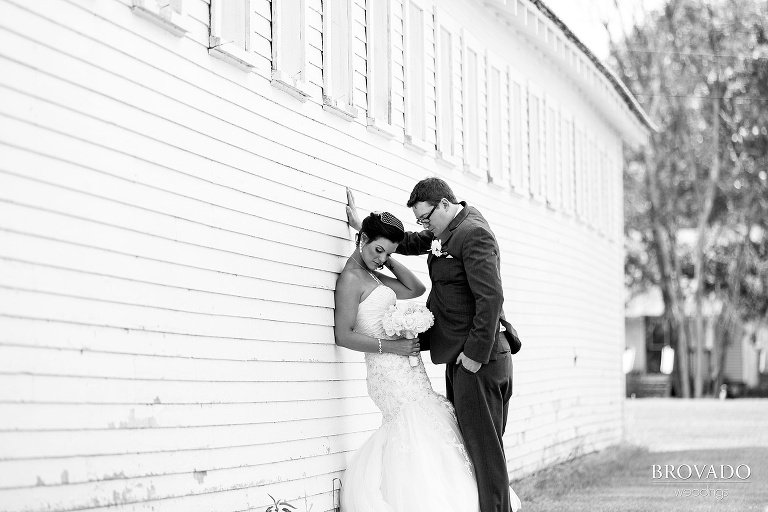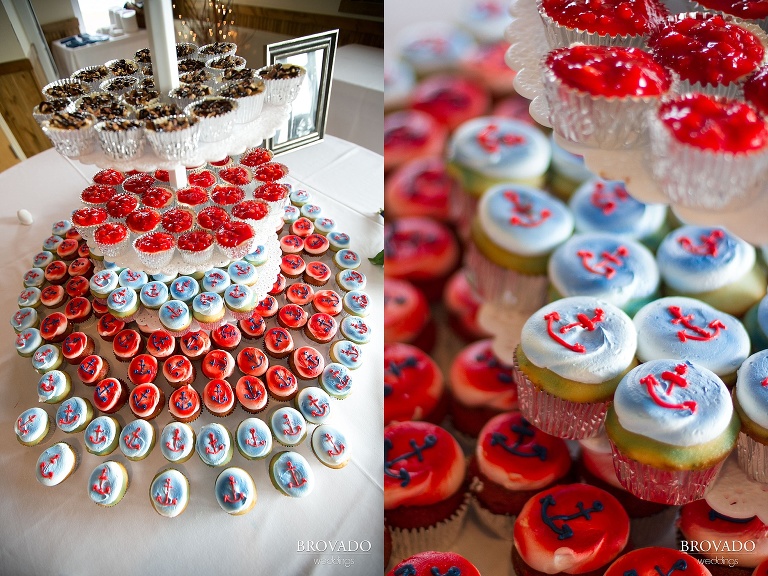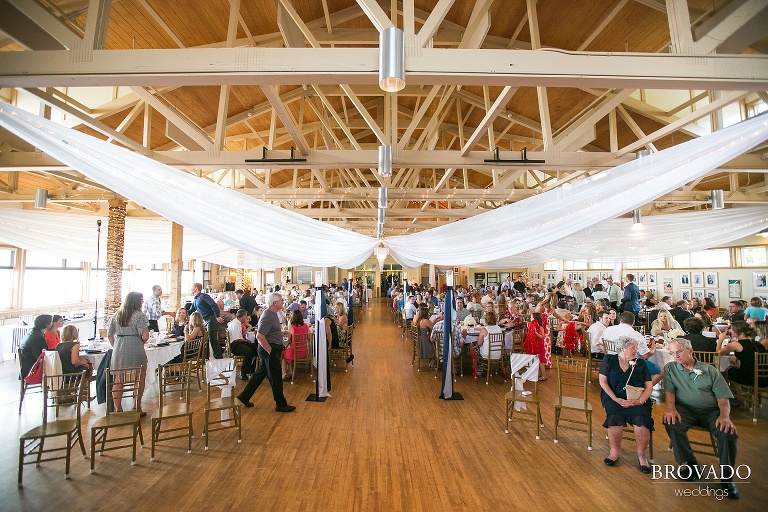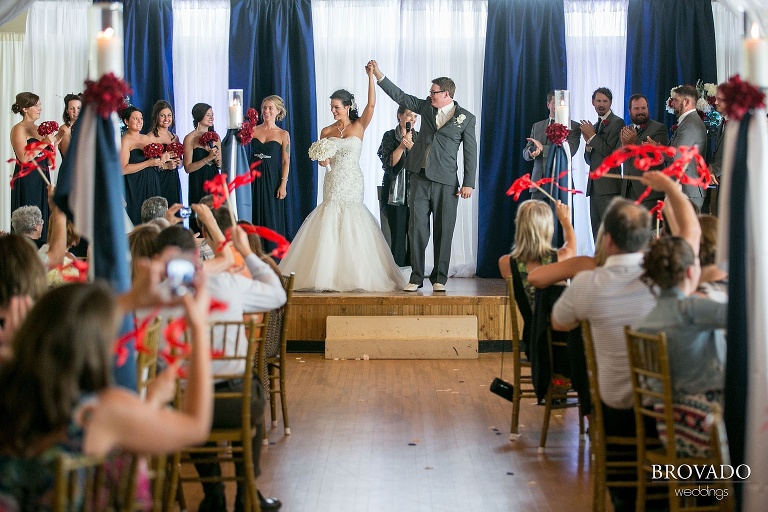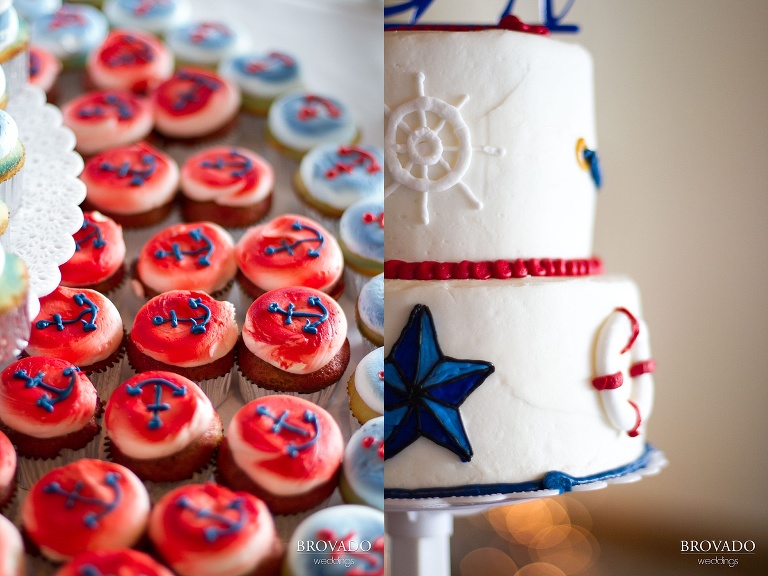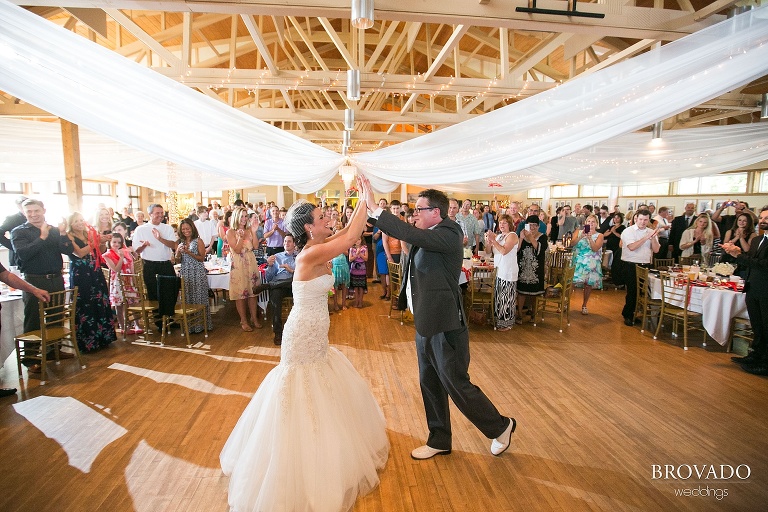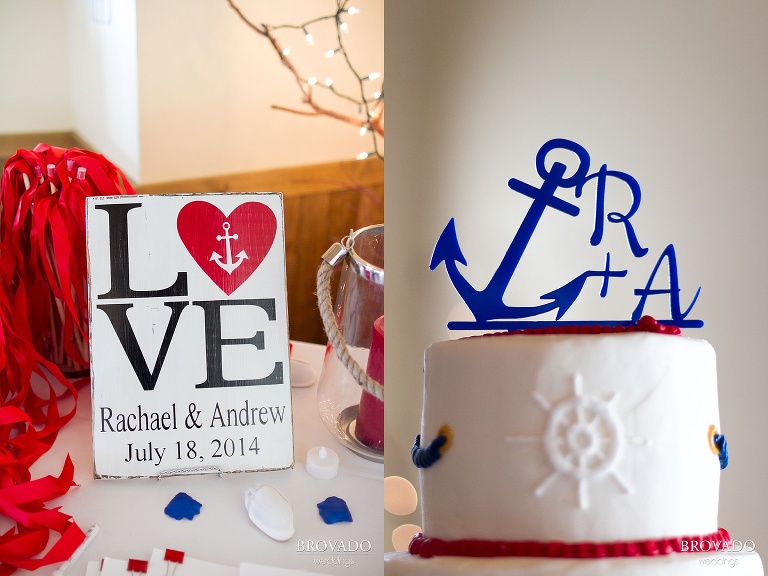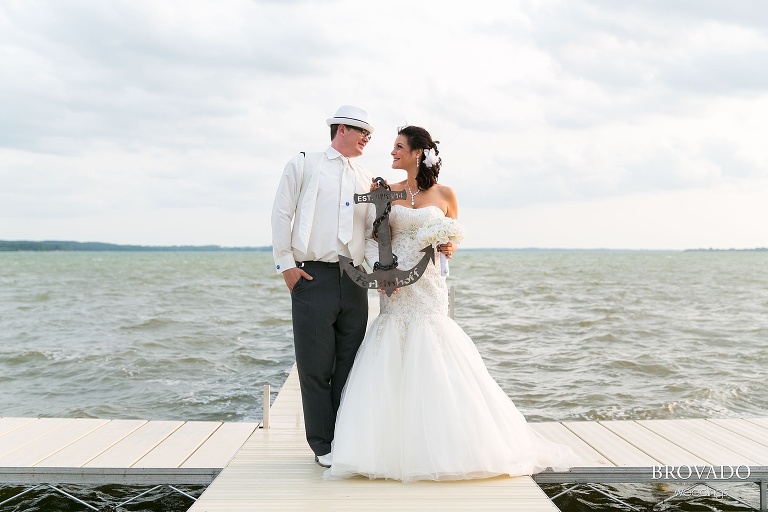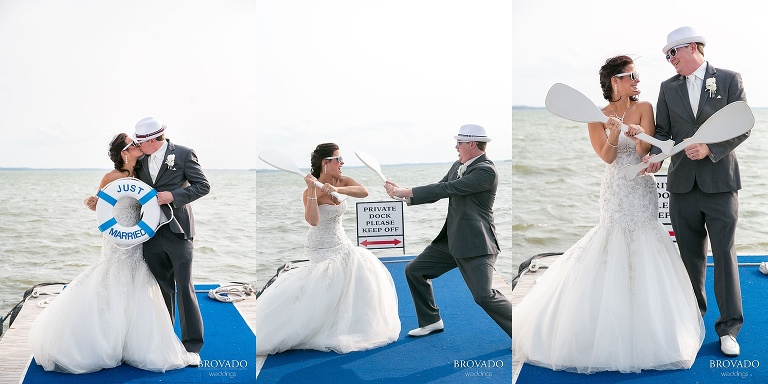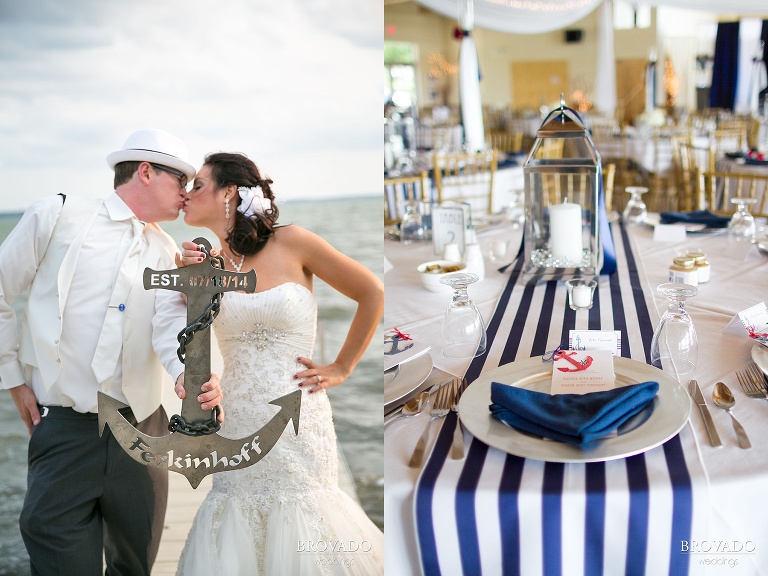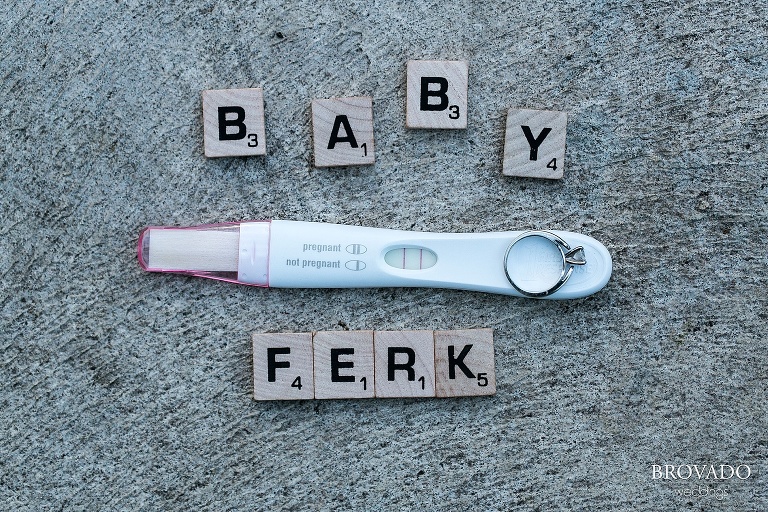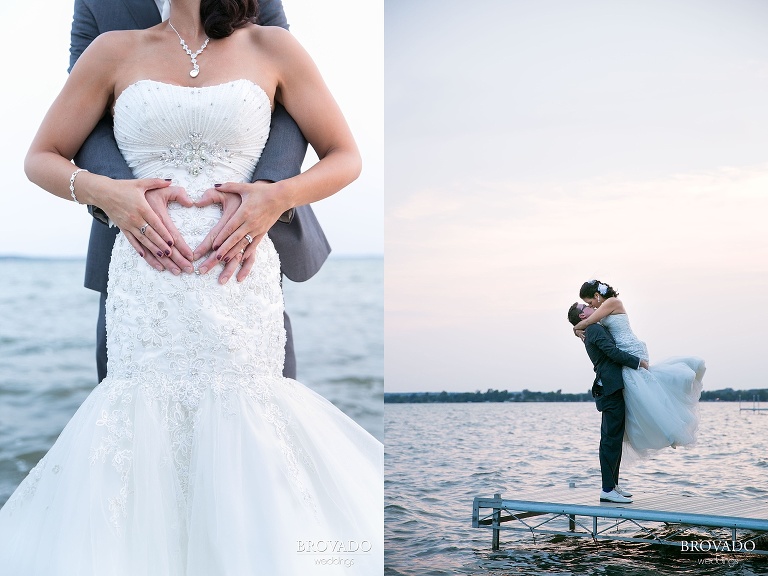 Wedding planner – Jill Solmonson from Lakeside – Glenwood, MN
Ceremony and Reception venue – Lakeside – Glenwood, MN
Officiant –  Jul Fueling from Celebrations by Jul
Hair stylists – Wendi Gossen and Megan Trautmiller from The Loft Salon – St. Cloud, MN
Makeup – Lynn Gehrke
Caterer – Lakeside – Glenwood, MN
Cake designer – Cold Spring Bakery – Cold Spring, MN
Decorator – Kim from Laurie's Design
Florist – BlueLilyBridal
Dress – Christina WU gown from Mestads's Bridal & Formalwear – St. Cloud, MN
Tuxedos – Mestads Bridal & Formalwear – St. Cloud
Party Boat Cruise – Lady Lakeside
Music – Slip Twister
Stationer – Rengel Printing
Sign rentals, Card box, Etc. – Geyer Rental
Jeweler – Scheper's Jewelers
Special Homebrew Beer – Matt Studer & Colin Klagman