It's easy to get swept up in your wedding day and get pulled away from the person that you're there to celebrate with, your soon-to-be spouse.  To combat that, Nina and Karen made a point to set aside time to go on a hike before the whirlwind of their wedding day, taking the time to enjoy their surroundings and each other before getting ready and having their first look. Is there anything cuter than taking your partner on a morning hike the day of your ceremony and inscribing your initials into the sands of Lake Superior?
Nina and Karen are one of those couples where you can see how connected they are in the way that they look at each other. These two are so in love, unable to stop themselves from smiling when they look into each other's eyes. Their first look was all smiles, and their wedding day was all laughs. Nina and Karen's wedding was perfectly intimate and left them with plenty of quality time with those closest to them. Their relatively small guest list was composed of mostly family, and some close friends. It's incredible to experience this kind of joyful, easy love, and to see a couple that is so loved by their friends and family.
Their reception didn't follow the traditional formula of grand entrance, speeches, and first dances, but it was so very Nina and Karen. After dinner and a few speeches, the wedding party ran to the beach to enjoy cigars and the icy water of Lake Superior. After changing into sweatshirts emblazoned with Nina and Karen's last name and wedding date, they spent time dancing, playing beer pong, and enjoying each other's company.
Nina and Karen, your wedding had some of the best sights and the most profound love that we have seen in a long time. We wish you two a lifetime of stunning morning hikes, hand-in-hand.
Check out Nina and Karen's feature on MN Bride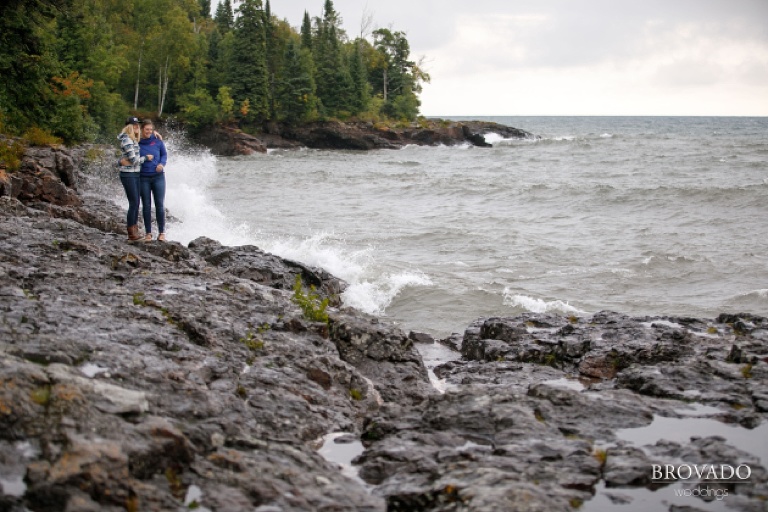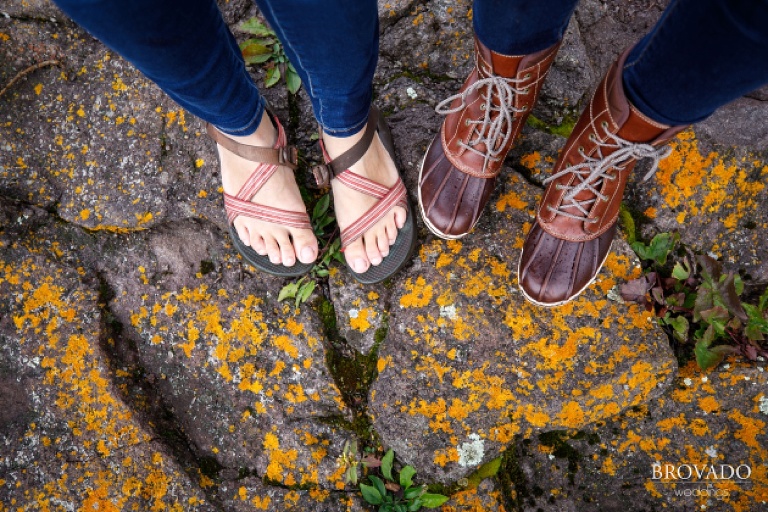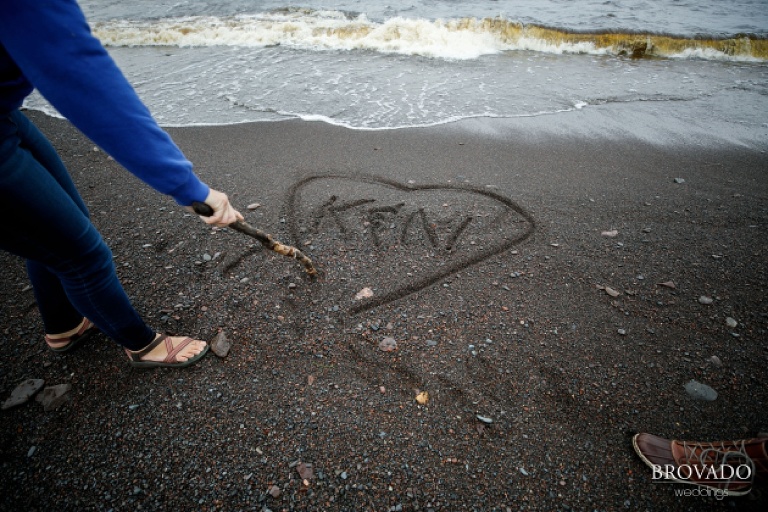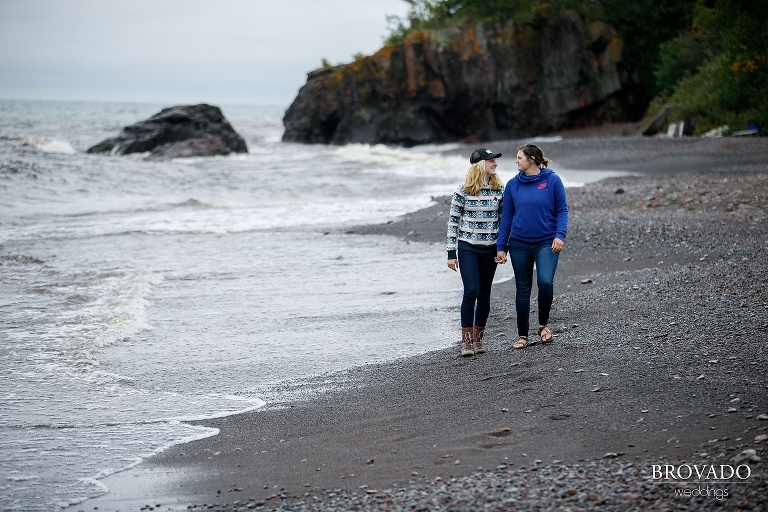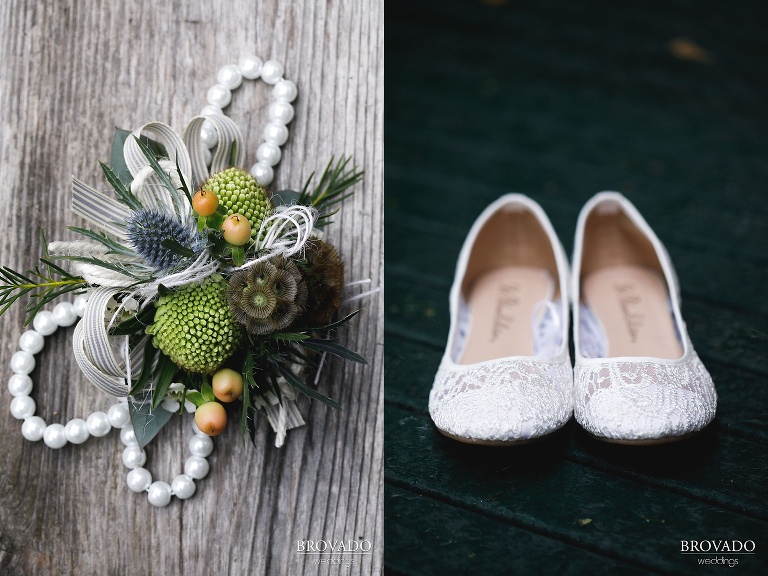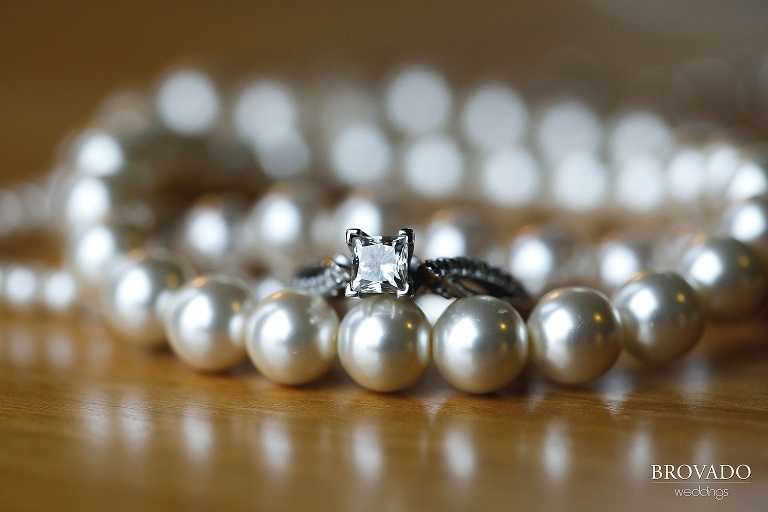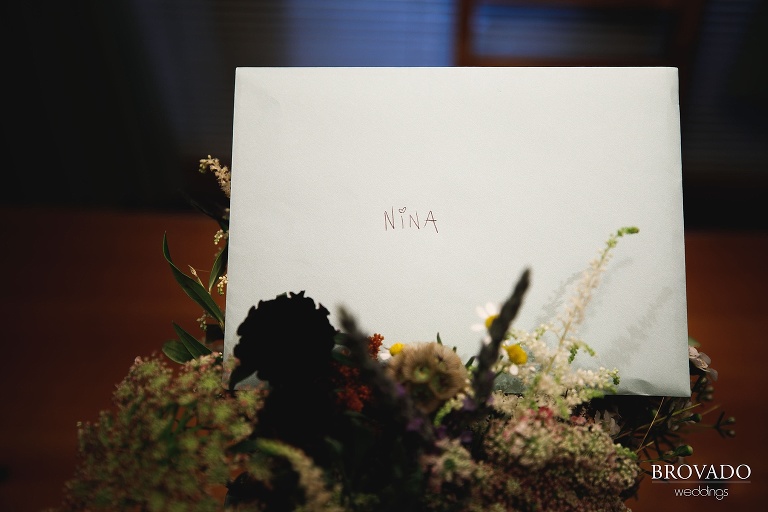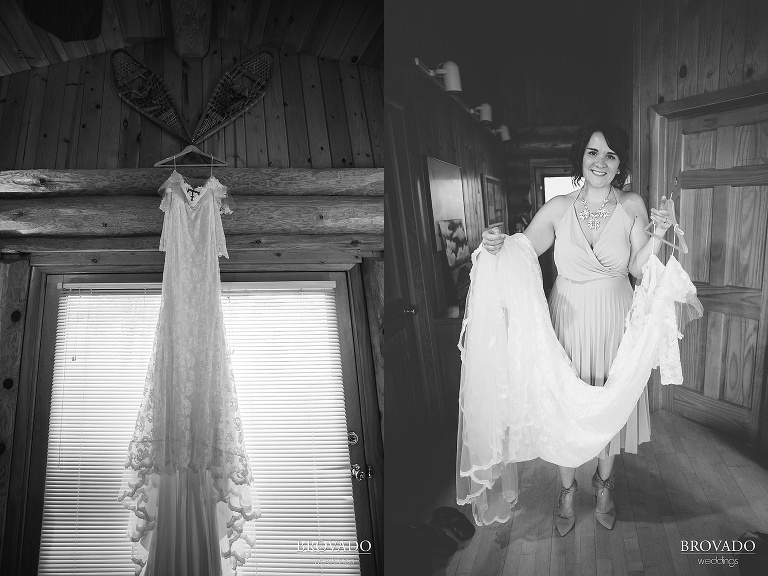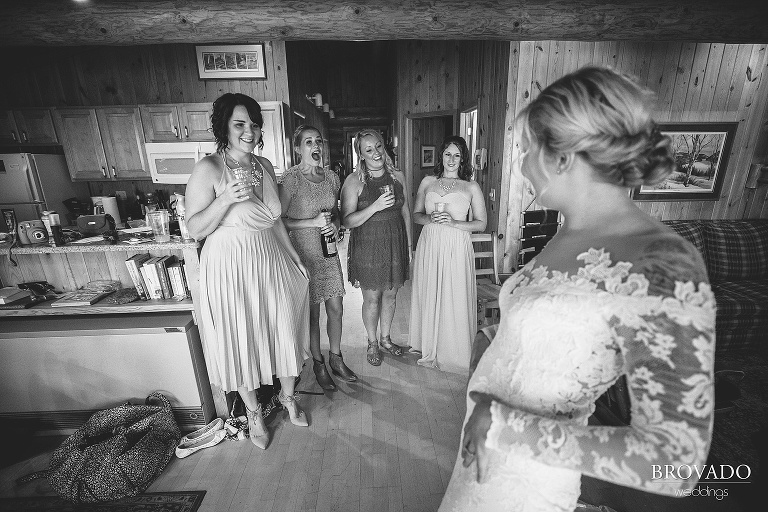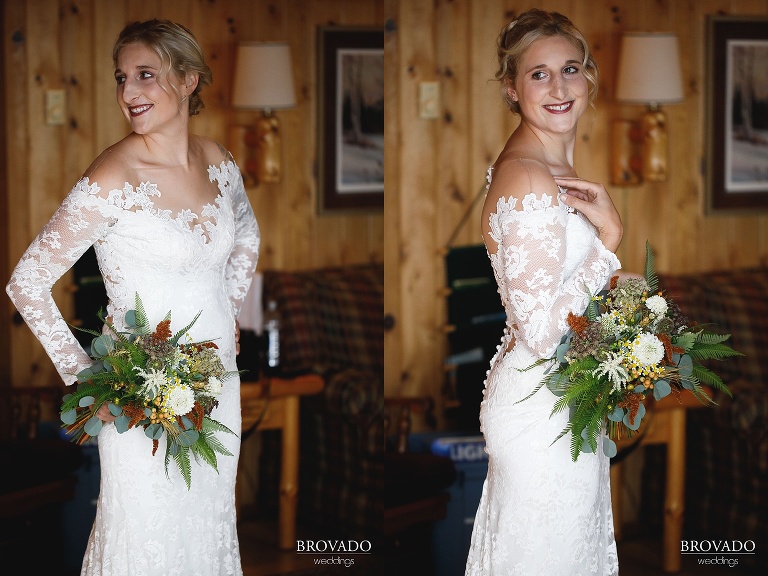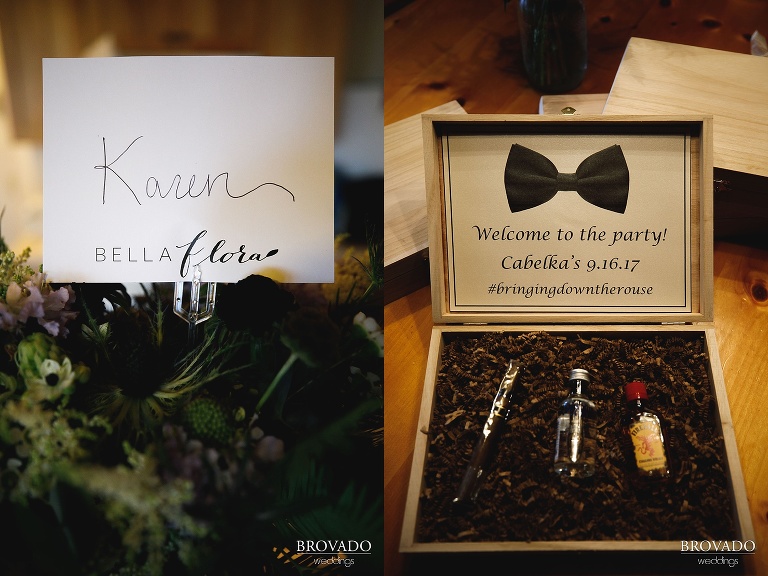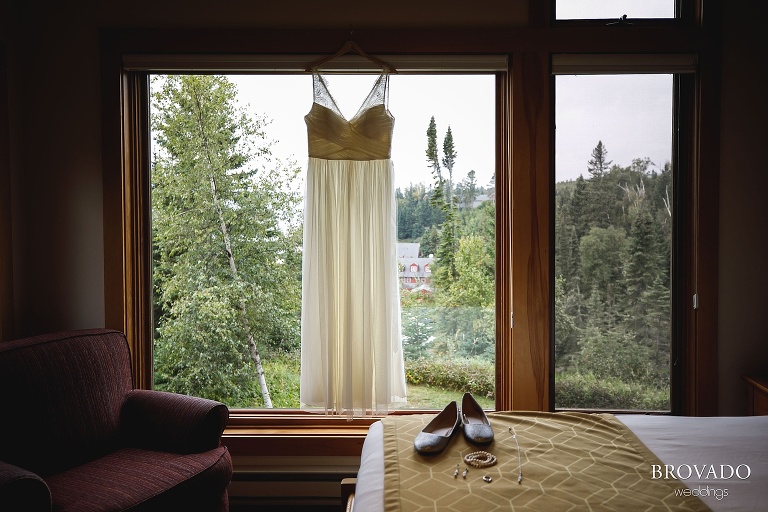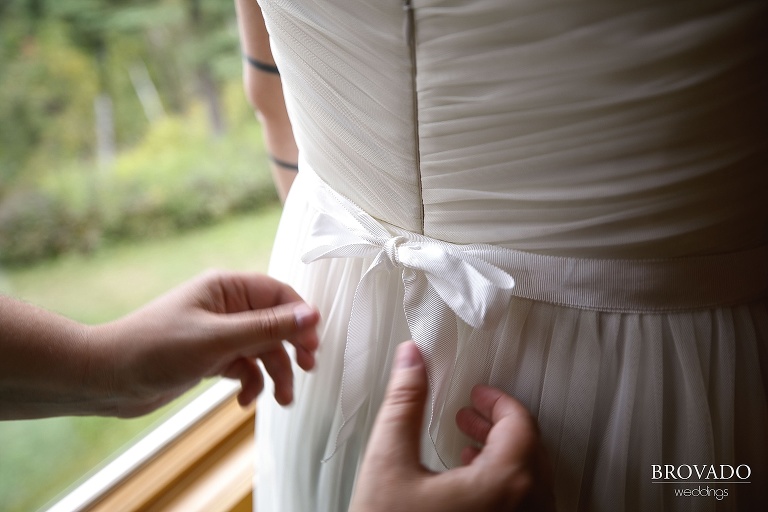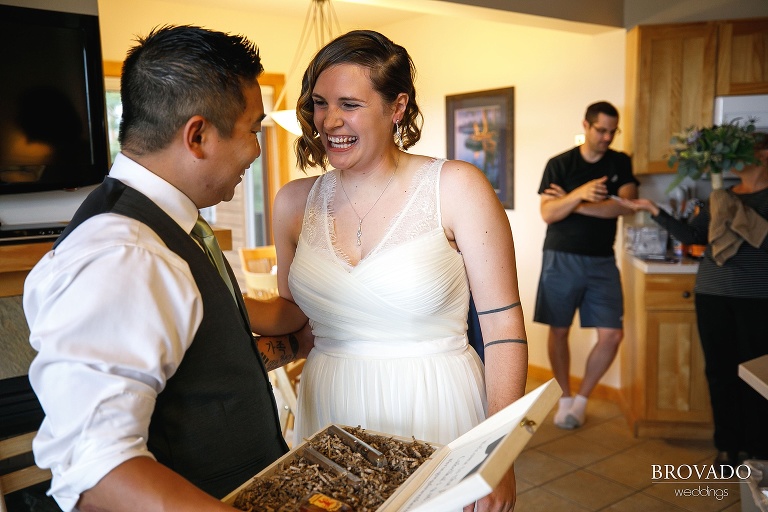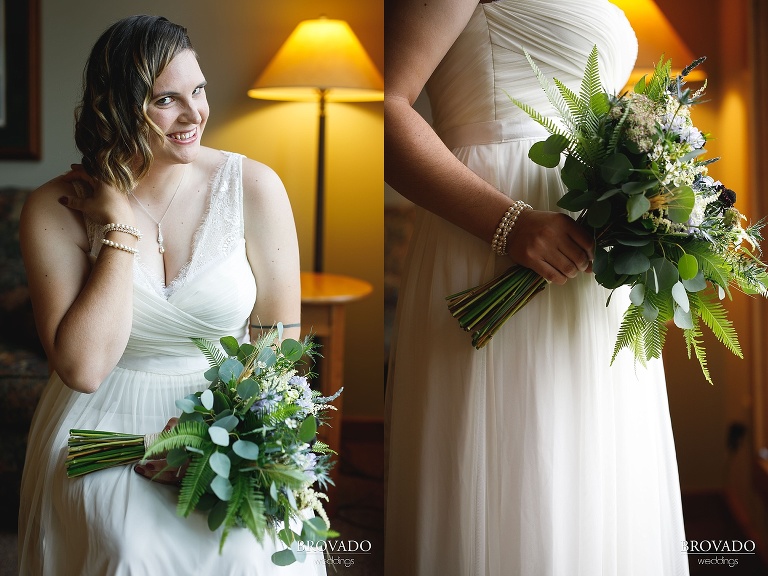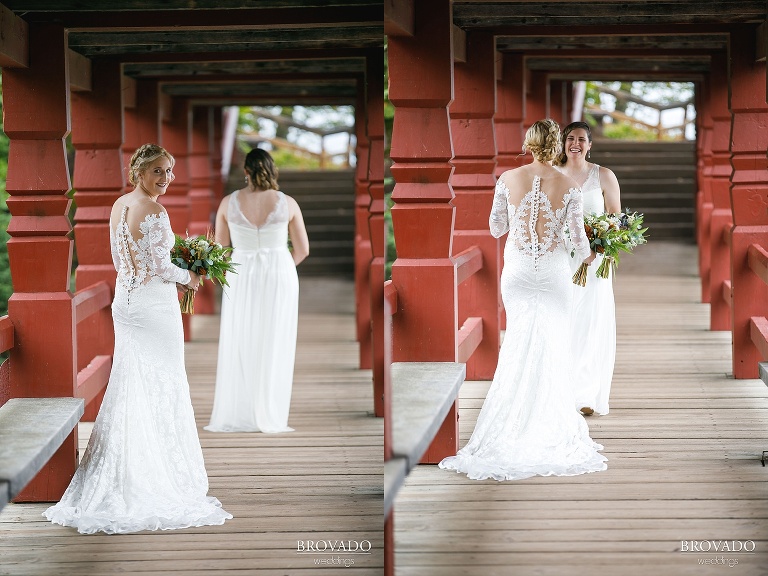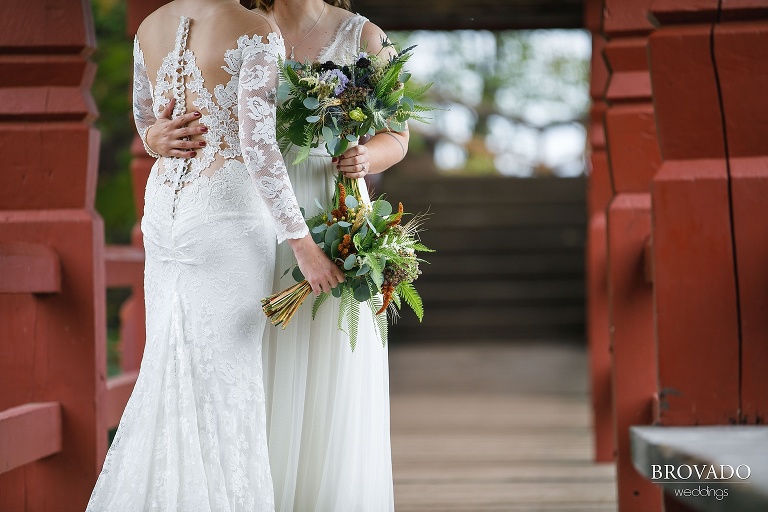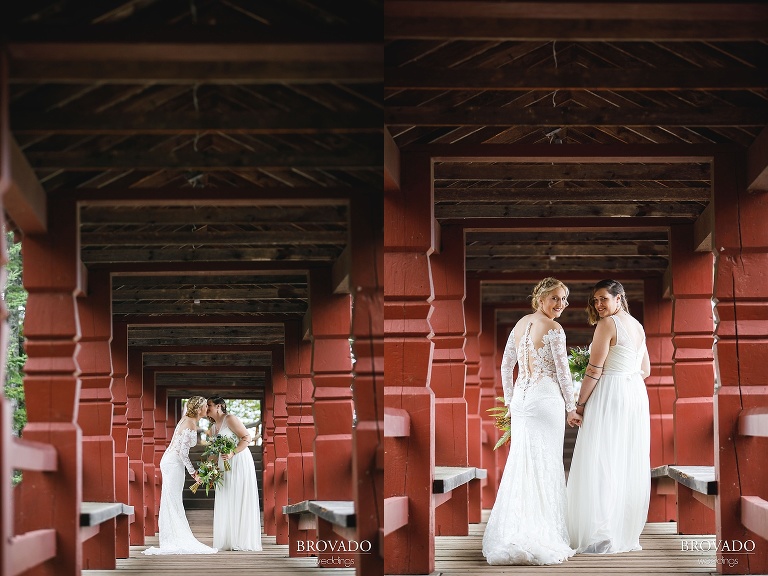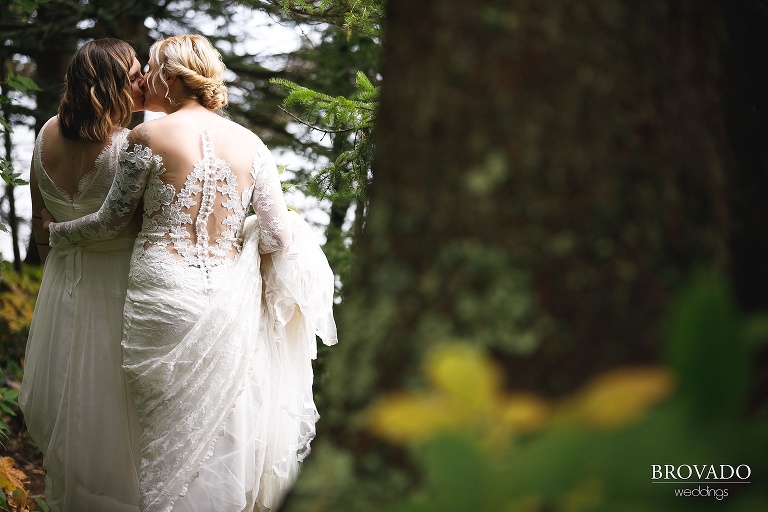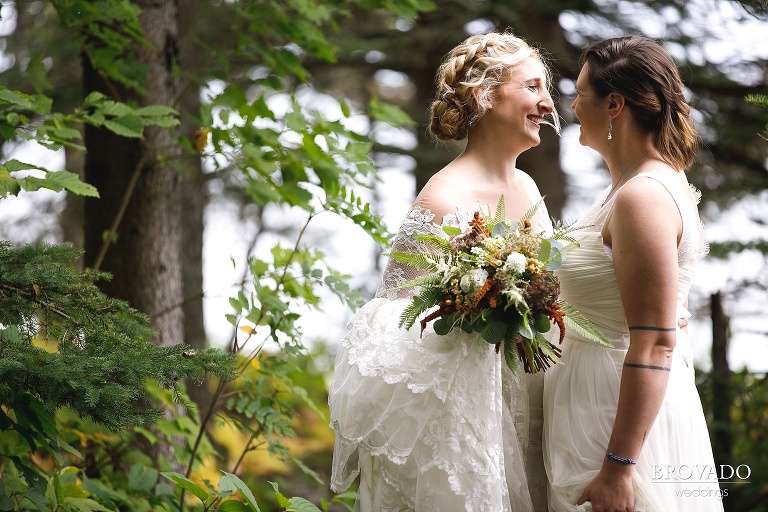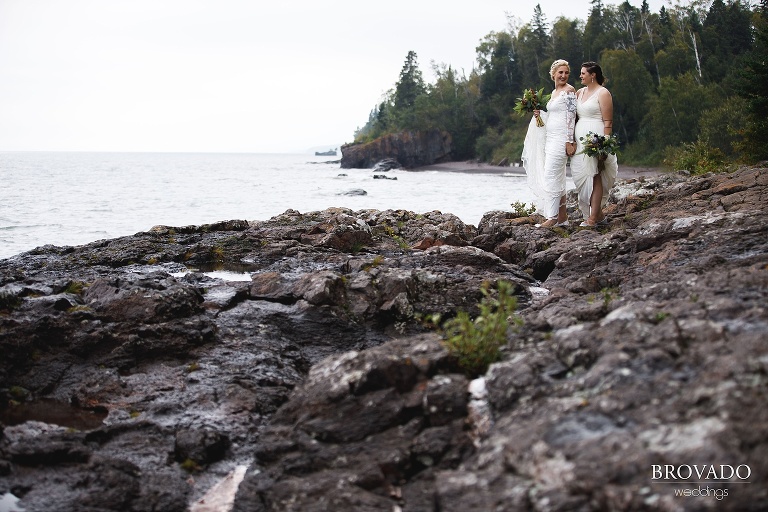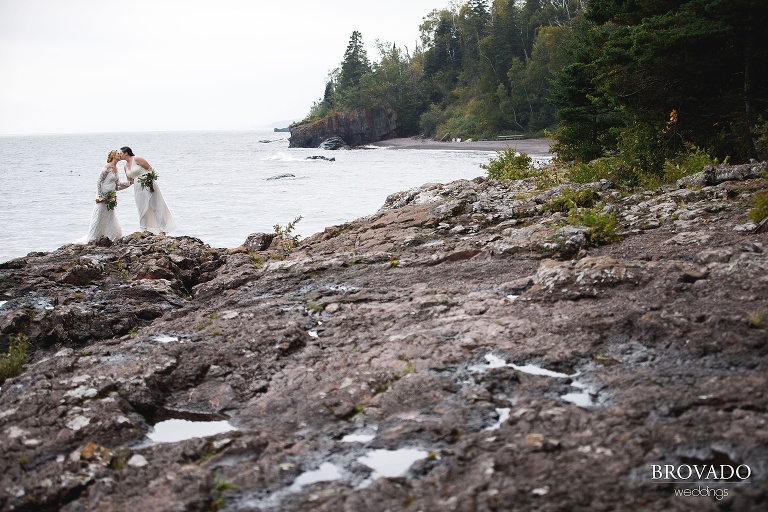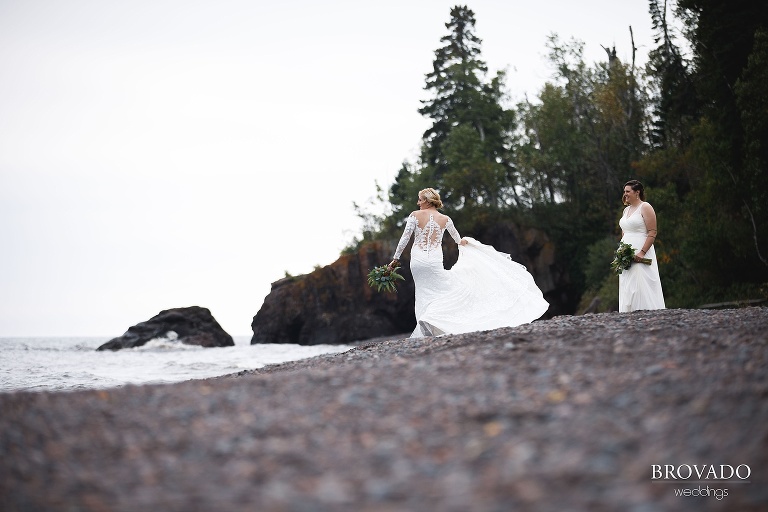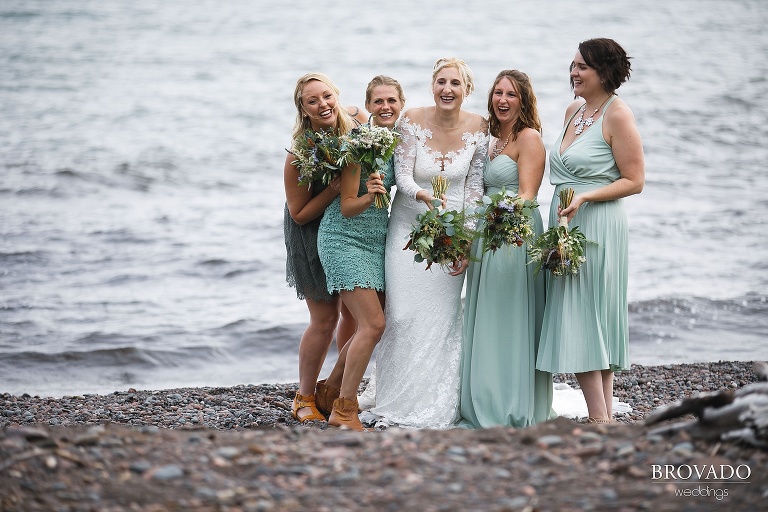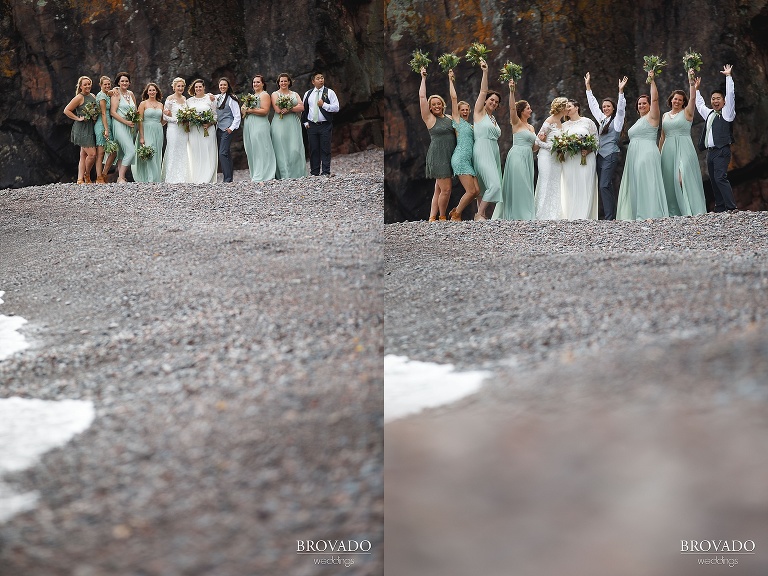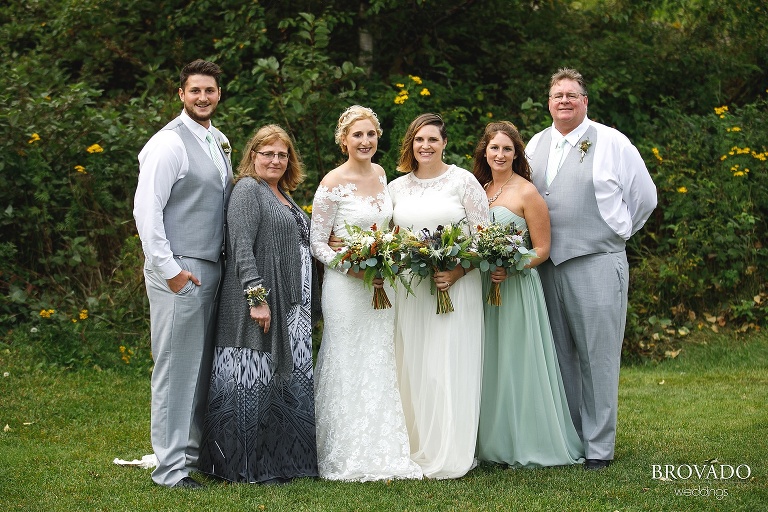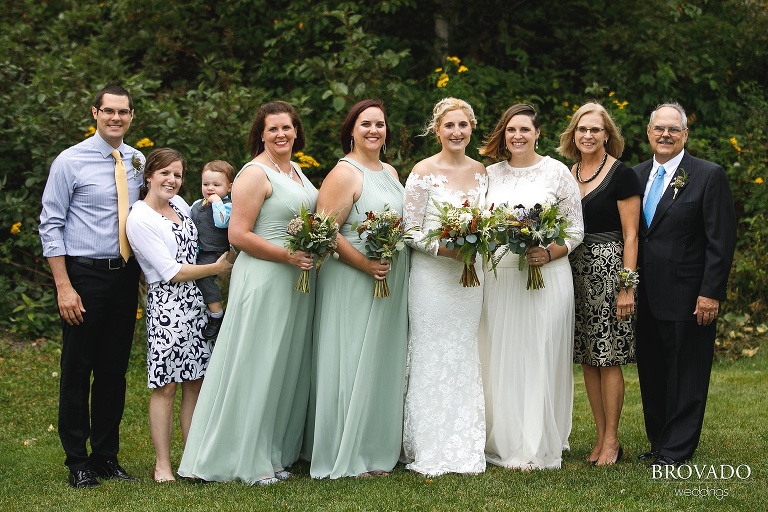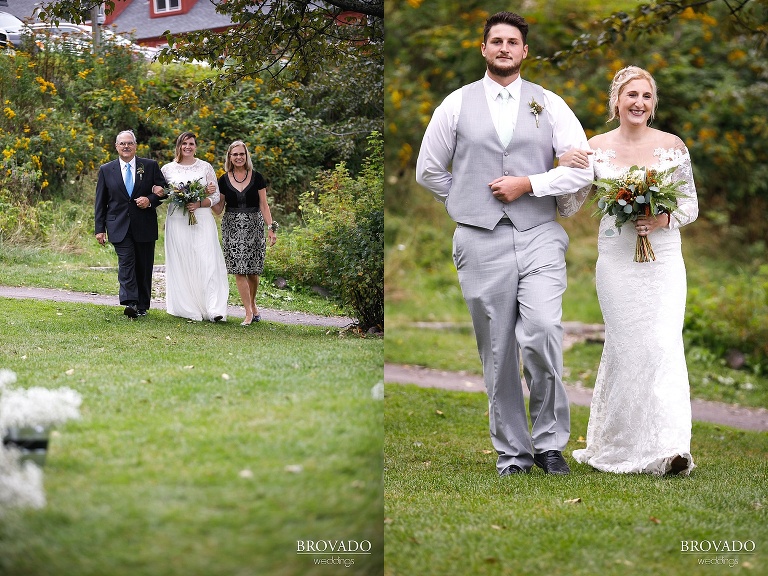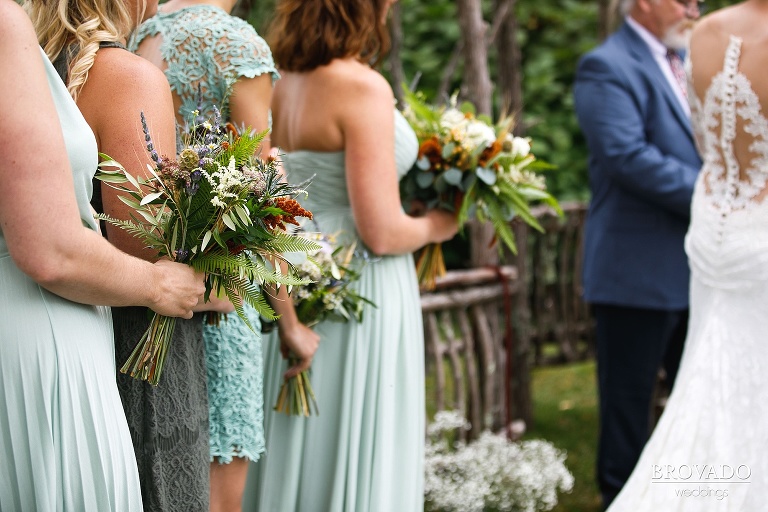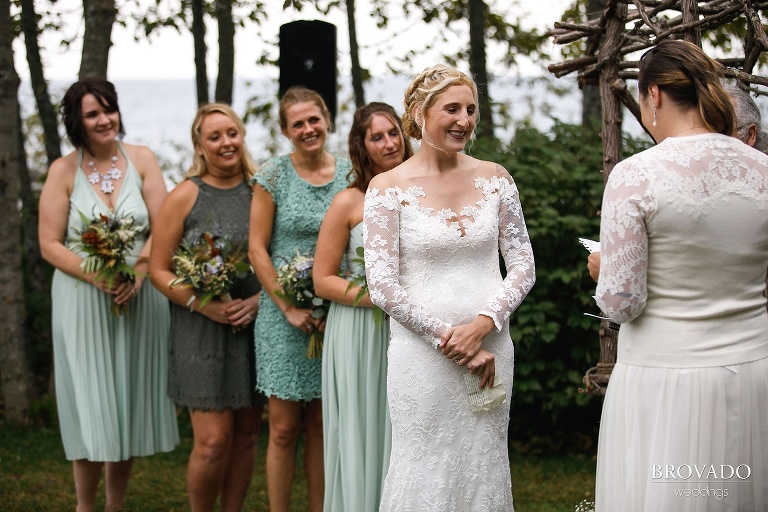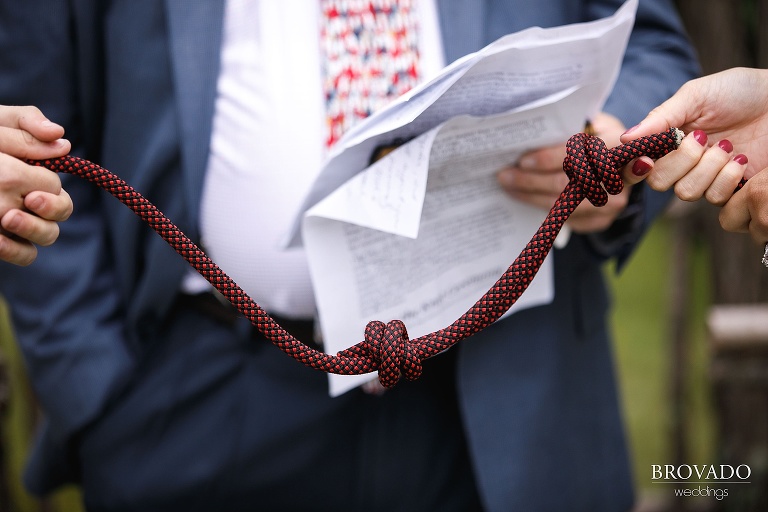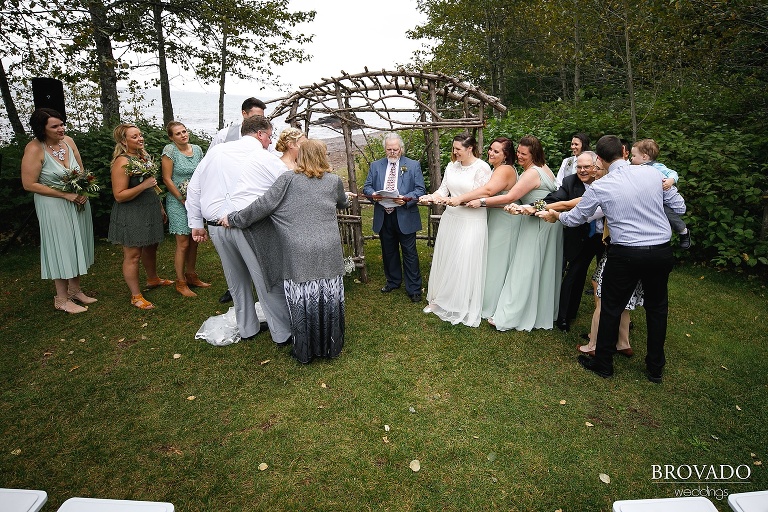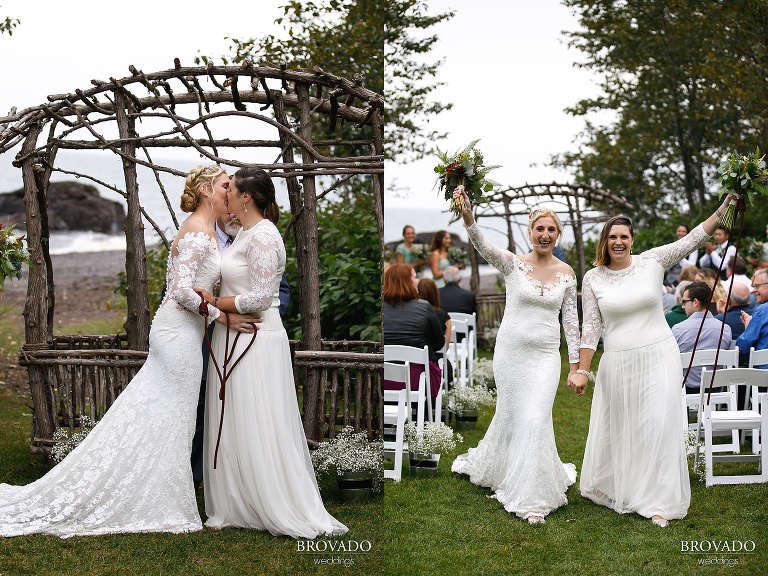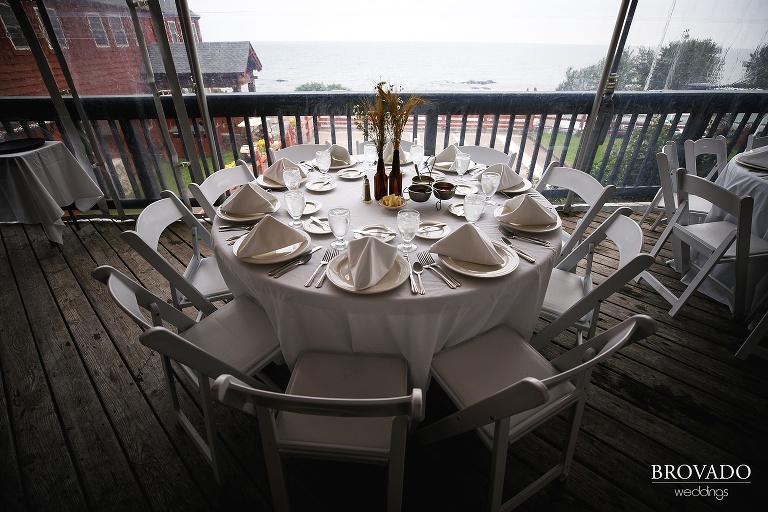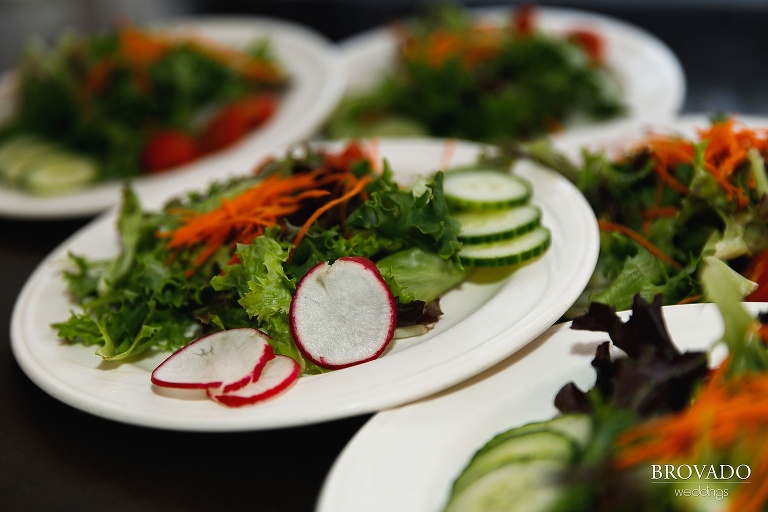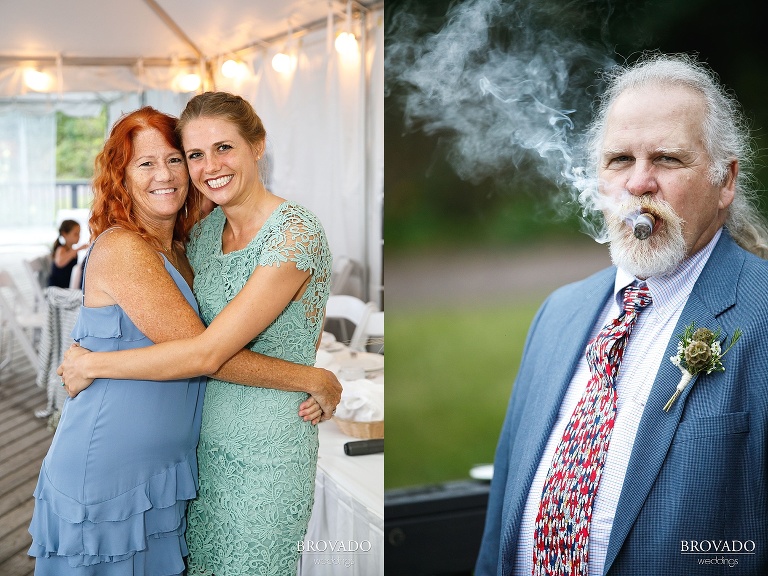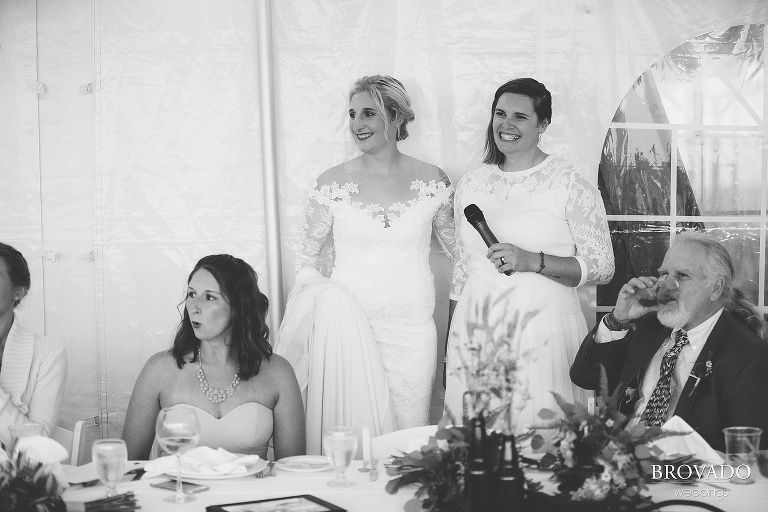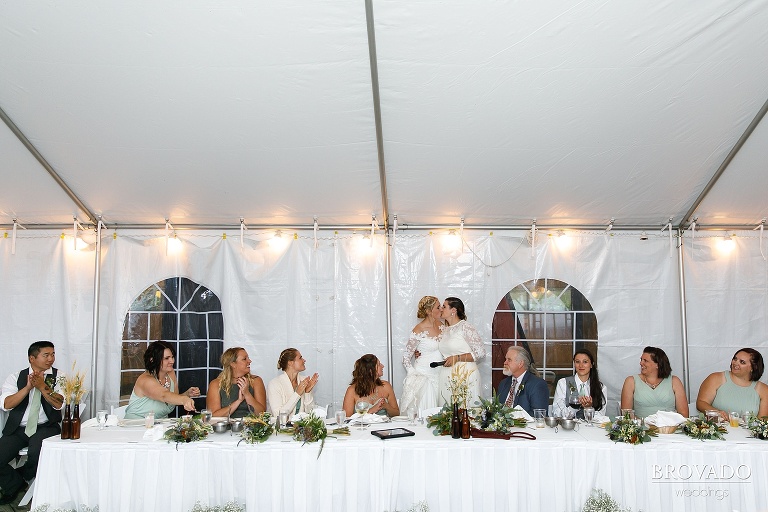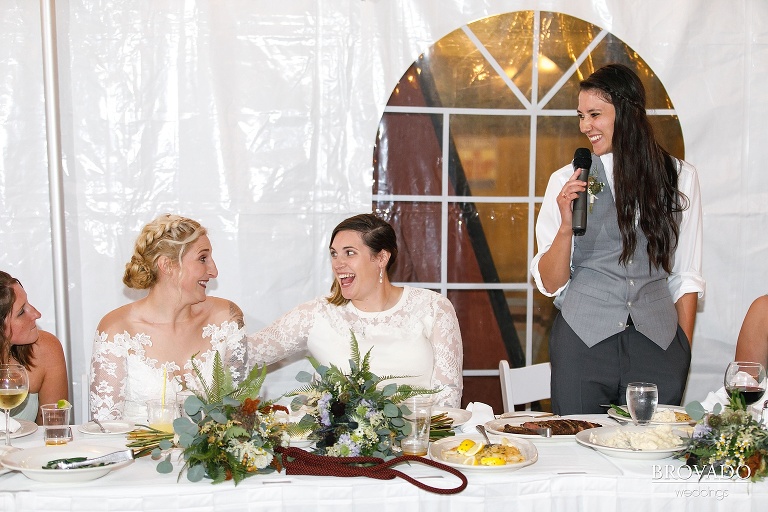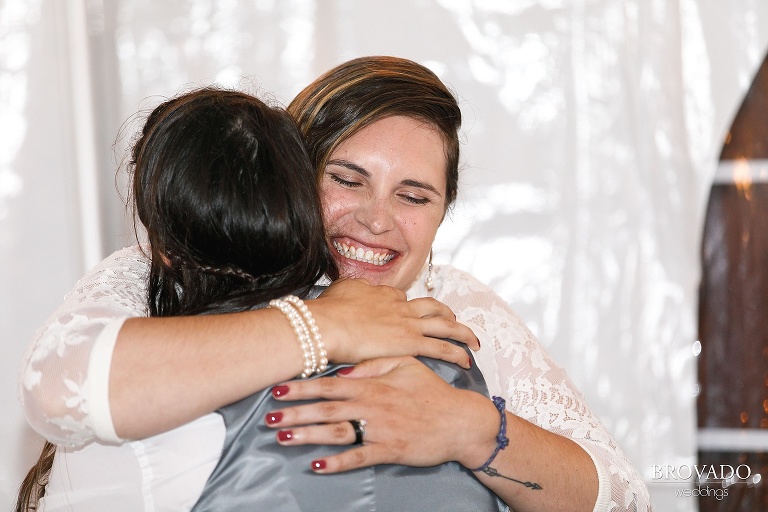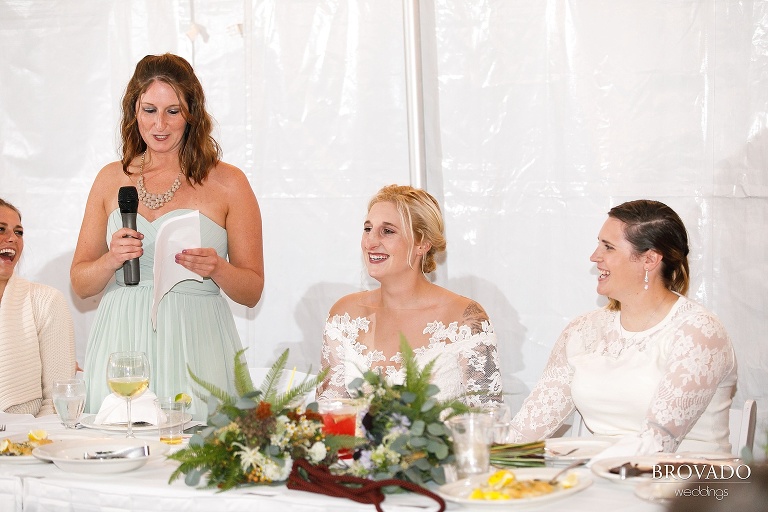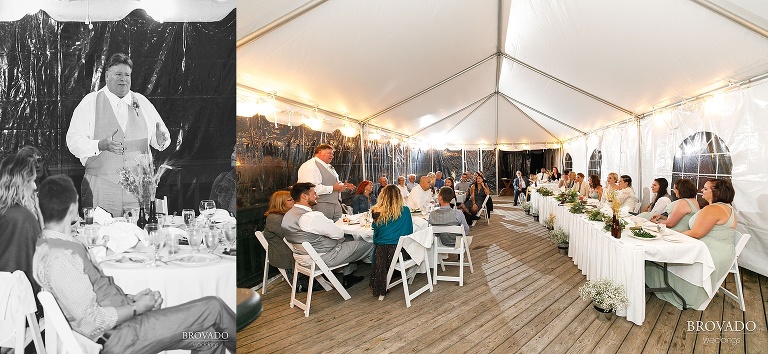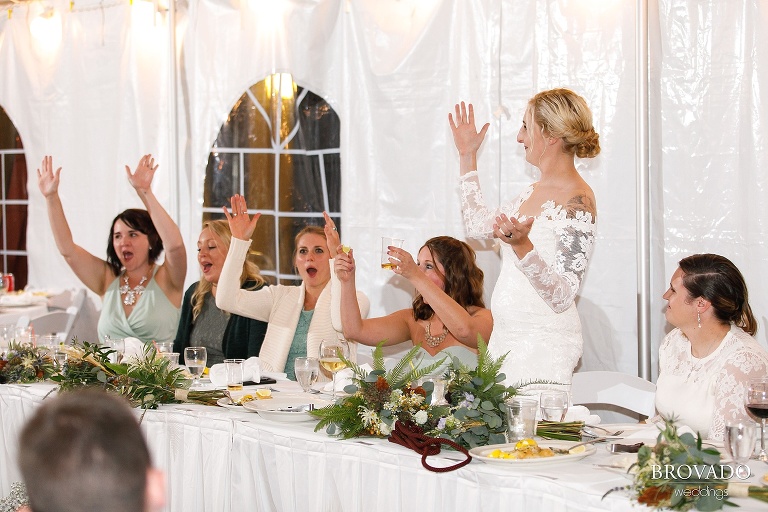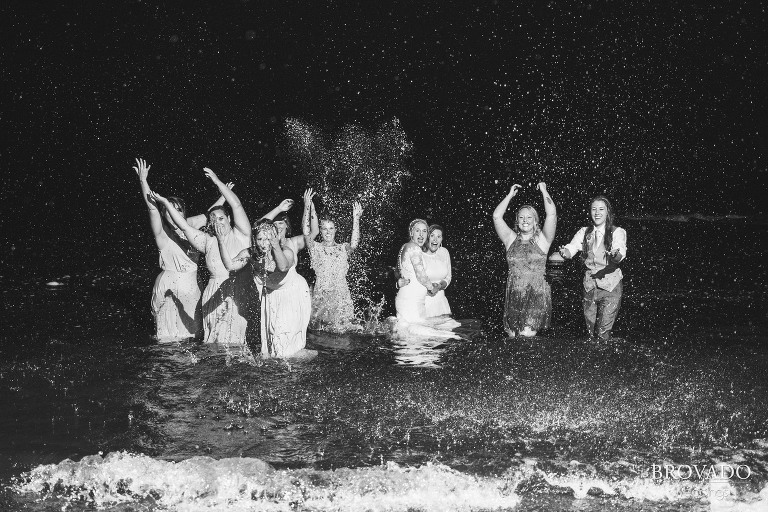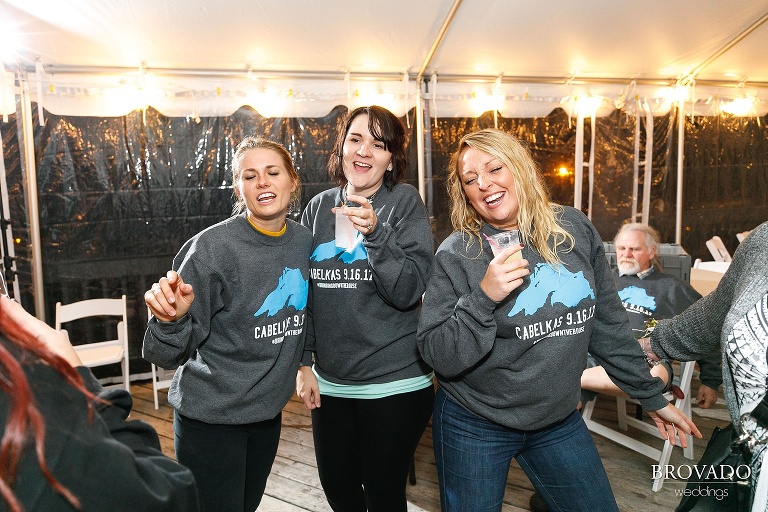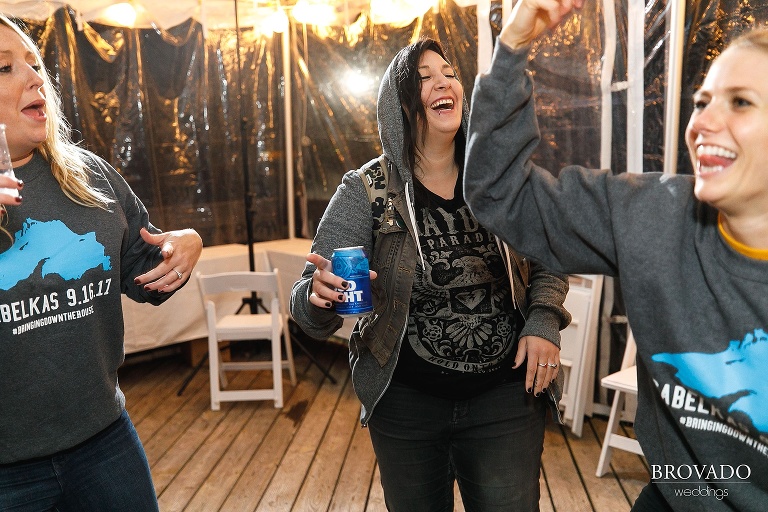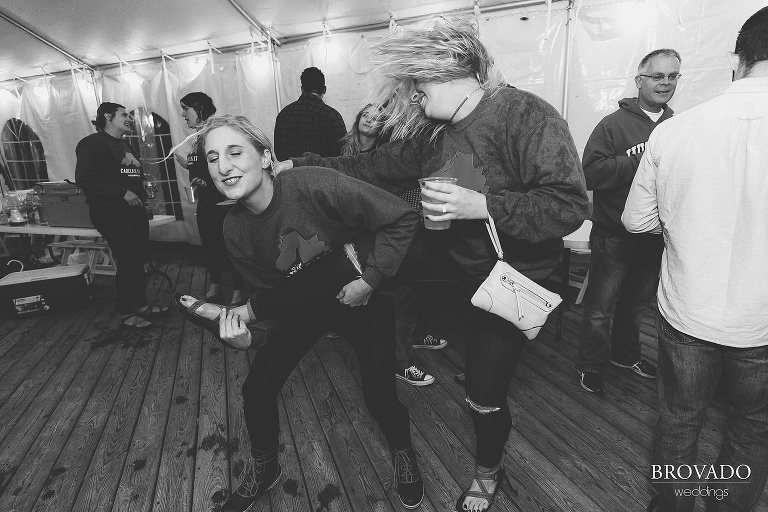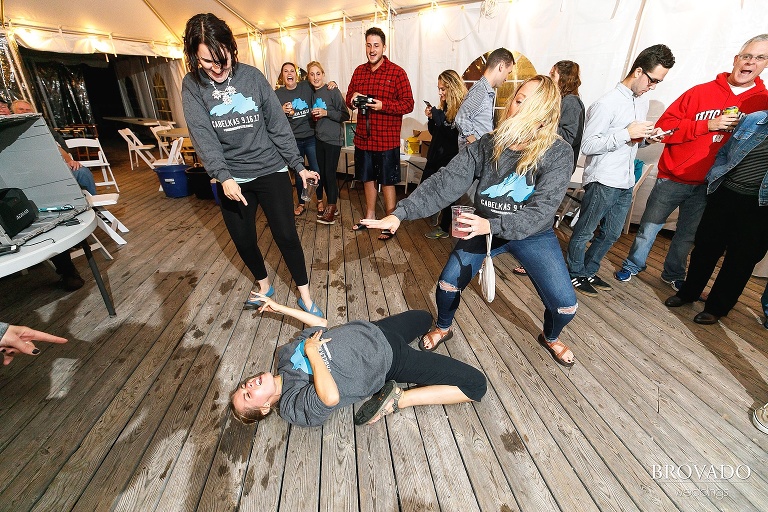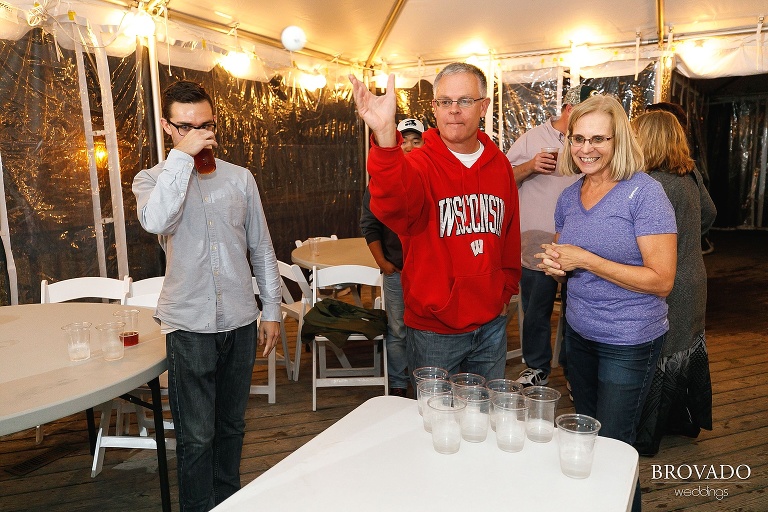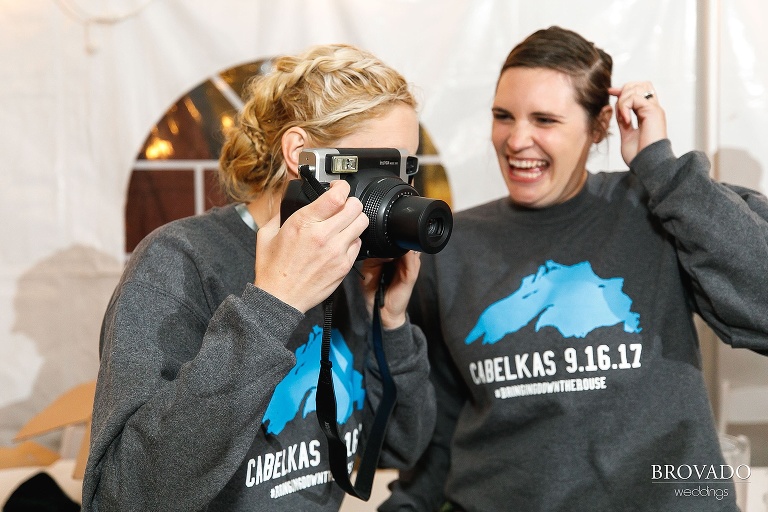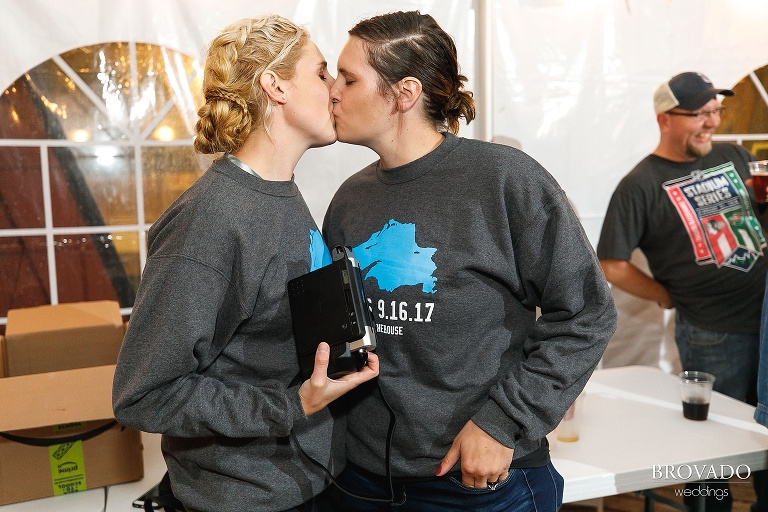 Vendor List:
Ceremony Venue — Lutsen Resort — Lutsen, MN
Reception Venue— Lutsen Resort — Lutsen, MN
Officiant— Gary Cwidak
Caterer— Lutsen Resort — Lutsen, MN
Florist— Bella Flora — Duluth, MN
Dress Shop — Wedding Shoppe Inc. — Minneapolis, MN