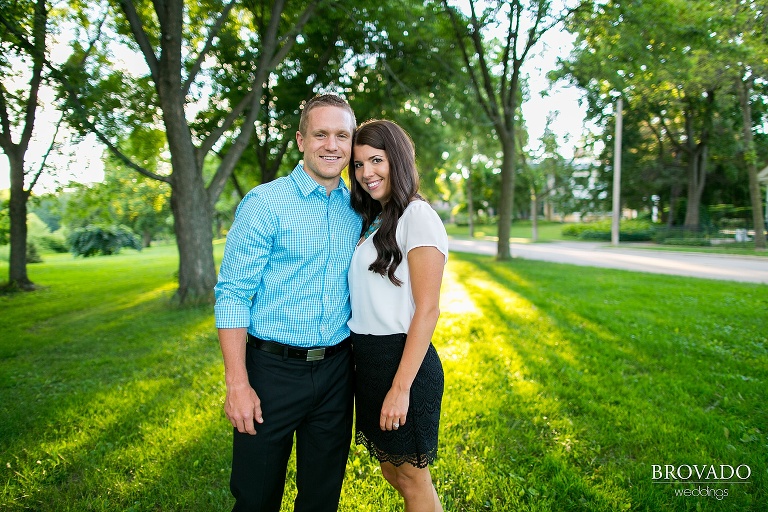 One of my most loyal clients ever wanted to get her 5th wedding anniversary documented with a wedding anniversary photo shoot in Minneapolis…. My little sister!  Jennae and Tyler have been together ever since high school. I remember when they started dating… she would bring him home and swear up and down that they weren't boyfriend and girlfriend. But we all knew that if they weren't yet, they would be. A few years later, their wedding was one of the first weddings I ever photographed.  🙂
For their wedding anniversary photos, we went to the Minneapolis Sculpture Garden for some classy MN photographs.  Jennae and Tyler are always fun to work with, and I'm not just saying  that because I'm biased… ok, maybe I am.  But you can tell from the photos that these two were made for each other, and that they love to have fun in front of a camera!
Happy Anniversary, Jennae and Tyler!
By the way, my little sis makes some outstanding custom-made lace adorned wedding shoes!  Check out her shop on Etsy!