As a wedding photographer, you can bet I get tons of marriage-related questions. One surprising topic I am frequently asked about is the name-change process after saying the big "I do."  While the wedding itself usually gets most of the attention… the decorations, the dress, the flowers… anyone planning a name change will benefit from knowing just how much goes into that process.
I did some digging to see if the Internet offered some sort of name change mega-checklist that would cover all of the bases; a one-stop shop that wouldn't leave newlyweds exhaustively scouring the web for answers.  Needless to say, I came up short in my search.  I found that Websites either covered only the basic name-change processes, or they required some annoying hoops to jump through before revealing more detailed information.
So I took matters into my own hands.  I did my research.  And now, I present to you… THE ULTIMATE NAME CHANGE CHECKLIST!
#1 COVER THE BASICS: Take care of the three basics (marriage certificate, Social Security card and state I.D.) as soon as possible.  Once you get these out of the way, changing your name on any other legal documents, accounts, or records will be much easier.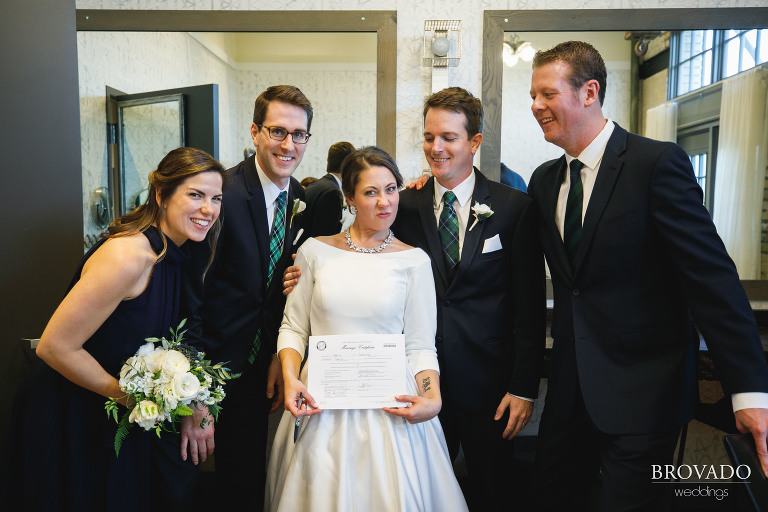 MARRIAGE CERTIFICATE (WHAT YOU NEED: Marriage license)
You're married!  Congratulations!  Now, the marriage license you signed post-nuptials needs to go to your local courthouse. Your wedding officiant will often take care of this part for you, but you may have to do it yourself.  You can get a copy of your marriage certificate at the courthouse (or from them via mail) after they receive your marriage license.  Each state has its own process for obtaining a marriage license and certificate, so be sure to check your local laws for processes and fees.
DRIVER'S LICENSE OR STATE I.D. (WHAT YOU NEED: Marriage certificate)
Head to your local license center or DMV to take care of this one; it can't be done via mail or online.  All you need to bring is your marriage certificate to prove that your wedding did in fact happen, and you aren't just changing your name because you're looking for something fun to do with your day (hopefully you have better things to do than stand in line at the DMV).
If you're applying for a REAL ID, you'll need an updated Social Security card (so do this first!), proof of your residency, your old identification card, and your marriage certificate!
*Bonus! Update your name on your vehicle title WHEN you go in for a new I.D.  You will need your marriage certificate for this one too.  Click here for information about updating your vehicle title in Minnesota.  Also, this site has vehicle and driver-related information for every state!
SOCIAL SECURITY CARD (WHAT YOU NEED: Marriage certificate, your old Social Security card and current form of I.D.)
Unless you feel comfortable mailing in the originals of all of the important documents you need to present, plan on bringing these items to your local Social Security office. You should also be prepared to wait in line for up to an hour or two, depending on the location of your Social Security office. It will come in handy to get a head start on the process by printing Form SS-5 and filling it out before you go in.
#2 GET PERSONAL: You've taken the steps to make your name change official.  Now you can get to updating your personal life.  Let the updating fun begin!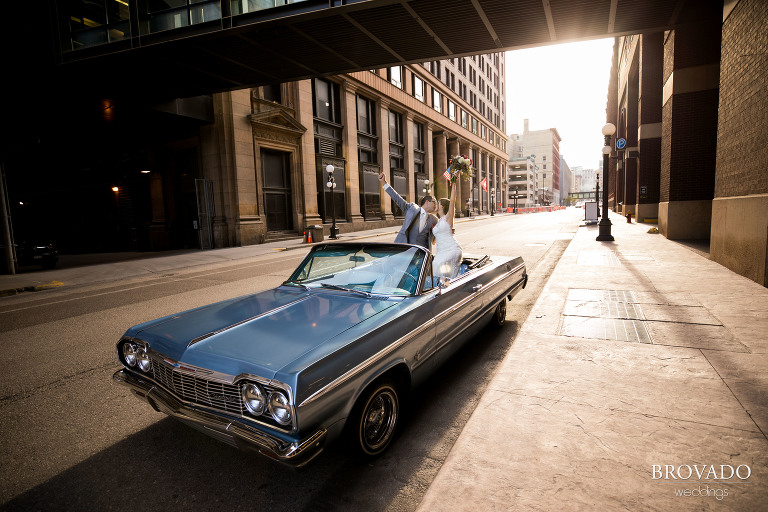 MAIL(WHAT YOU MIGHT NEED: Updated form of I.D.)
To inform the US Postal Service of your name change, you can fill out a Change of Address form.  You can do this online or stop by your local post office.  The USPS website asks that if you are changing your address and receiving mail under more than one name (in this case, your maiden name and your married name) you should fill out two different forms for each name.  You will probably have mail coming to you under both your maiden and married name for some time, so it's best to be sure the post office is aware of any name you currently or used to go by.  If you have a P.O. box or another separate mailbox (UPS Store, Pak Mail, etc.) be sure they are aware of your name change as well.  This brings us to the next category……
MEMBERSHIPS and SUBSCRIPTIONS
Update any subscriptions or memberships you may have under your former name.  This includes magazines, newspapers, Jelly of the Month, anything that is sent to you either by mail or email.  If you belong to any local or national clubs, groups, organizations or perhaps a local co-op, contact them for instruction on how to change your name.  Subscriptions that are mailed to you may require filling out another change of address with the updated name.  Memberships include things like Costco/Sam's Club, REI, fitness centers, NRA, local museums, Co-ops, etc.
VEHICLE (WHAT YOU NEED: Marriage certificate, photo I.D.)
When you head to your local license center to update your I.D., do yourself a favor and save an extra trip by updating your vehicle title too!  Each state has its own requirements, so do your research to see if you have to fill out any extra forms and save yourself some time by filling them out before you get to the DMV!  When you change your name on your vehicle title, your registration should be automatically updated.  To manage your insurance policy you will need to get in touch with your provider.  Every company is different and may require specific forms for you to fill out.
HEALTH (medical, dental, etc.)(WHAT YOU NEED: Marriage certificate)
You will need to update your name on your medical records.  You can send a form like this to each of your medical providers, along with a copy of your marriage certificate so they are aware of the change.  Get in touch with your medical insurance provider and find out what they require for an official name change.  Don't forget your chiropractor, massage therapist, physical therapist, or any other specialist you see regularly.  This is also an opportune time to inform healthcare practitioners that your spouse can have access to your medical records.
AT YOUR JOB
Be sure to inform HR of your name change.  You will need to fill out an updated W-4 form.  Also, depending on where you work, you will need to update your name to accommodate your work presence.  Are you a teacher?  Let your students know you go by a different name now.  Wear a name badge?  Get a new one!  Do you get paged over an intercom?  Inform your receptionist.  Have business cards or stationary?  Get those updated too!  These tasks aren't quite as urgent, but for consistency's sake, be mindful of the people you work with so you don't cause confusion.  And please, if you have any high security clearance at your job, do let them know you will be going by a different name now.
SCHOOL (former or current students)(WHAT YOU NEED: Marriage certificate)
Inform the registrar's office of your name change.  They will probably require some sort of proof that you've changed your name.  The same goes for those who have already received a diploma.  Contact the registrar's office and let them know if you would like your name changed on your transcripts or your degree.  They may have you fill out an official name change form for their records.
#3 GET FISCAL: You probably want to be sure your money is covered, so jump on top of any financial, billing and repayment accounts as well as your tax documents.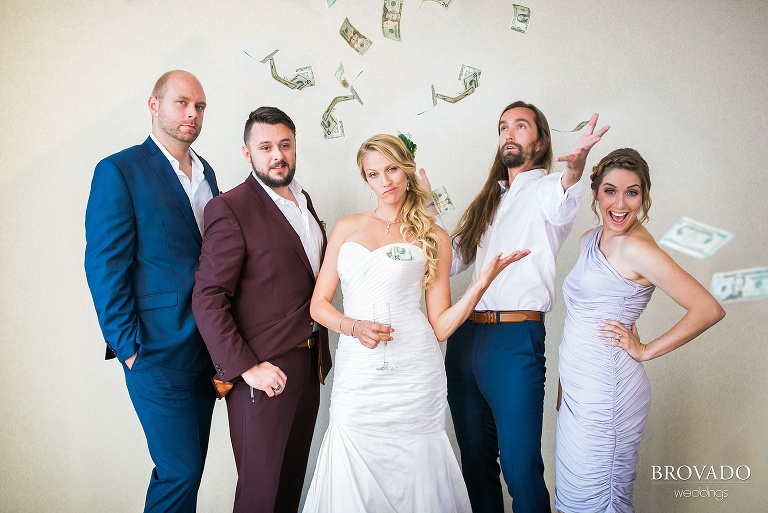 BANK ACCOUNTS, CREDIT CARD and INVESTMENTS (WHAT YOU NEED: Current form of identification with updated name, and Marriage Certificate)
Each of your financial institutions and credit card companies may have different policies for proving your legal name change.  When changing your name at your bank, be sure you also get updated checks and debit cards with your new name so everything is consistent.  If you do not change your name on any financial accounts, then making deposits or withdraws may prove to be a bit of a hassle.  Better to be pro-active on this one so you can be sure all of your finances are in order!
BILLS or RENT (WHAT YOU MIGHT NEED: Photo I.D. or credit card with updated name, Marriage Certificate)
Depending on the size of the company, you may be able to fill out a form online, but it's best to get right to the source and call whoever is sending your bills for specific instruction (here's a brief overview of how to change your name on your electricity bill).  If you are renting property, be sure to get in touch with your landlord so he/she is aware that your rent checks will be coming from a different name.  If you have an account number with your billing companies, some may assign a new one to you.  Some companies may require you to simply provide proof of your new name, while others may require a bit more work……
LOANS (INCLUDING STUDENT LOANS) (WHAT YOU MIGHT NEED: Marriage certificate, updated form of I.D.)
Make sure your loan repayment company is aware that you have a different name.  They're already hunting you down for your money… so you don't want to give them a reason to think you've up and changed your identity to avoid your debt. Each loan repayment company is different.  For example, one student loan company asks that a name change be submitted by mail with your former and new names, account number and proof of name change.  Others let you complete the whole process online.
TAXES (WHAT YOU NEED: Current Social Security card with updated name)
Be sure you have updated your information with the Social Security Administration before filing your next tax return.  They should inform the IRS of your name change within 10 days of updating your Social Security information (more info on getting a new Social Security card above under COVER THE BASICS).  Be sure the IRS knows of your name change before making your tax return so you can avoid any unnecessary delays.  The IRS Website has some good information for recently married tax payers.
#4…GET TECHNICAL: You've covered it all.  But don't forget about any other official documents that are a part of your life.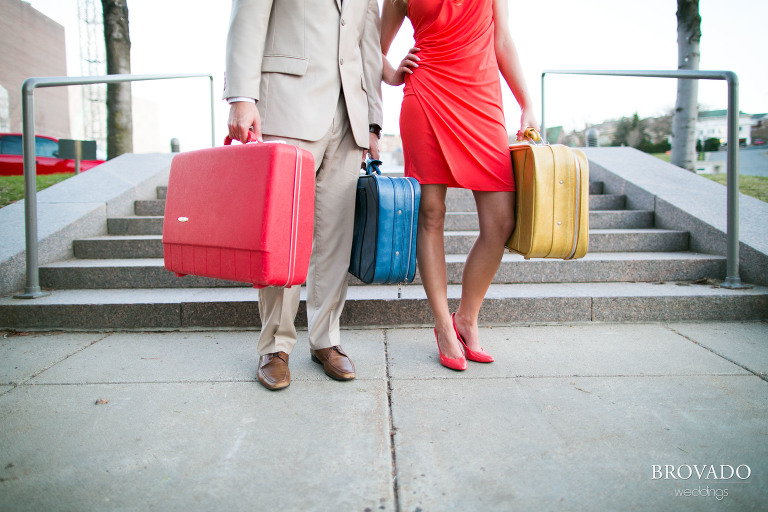 PASSPORT (WHAT YOU NEED: Marriage certificate, current U.S. passport, recent color photo, application form)
To update your U.S. passport there are different forms required, depending on how long ago your passport was issued.  Luckily, you don't have to stand in any long lines for this one; you can just mail everything in!  You are encouraged to send in your passport and other official documents using a traceable delivery method.
LAST WILL (WHAT YOU MIGHT NEED: Codicil)
In the past, when making a minor update to your Last Will and Testament (like a name change) you would fill out a codicil.  While this might sound more like some crazy prescription drug, it's not (at least not yet).  A codicil is a legal document that has been around since the 1400's, and can be used to make minor changes to your will.  However, you may just be able to tack the noted change on to the end of your will and sign it in front of two witnesses.  Check your local laws or get the inside scoop from a lawyer if you want the best answer.
VOTER REGISTRATION (WHAT YOU NEED: Updated form of I.D. and updated Social Security card)
Each state has its own requirements.  Generally, if you are already registered to vote and have not moved outside of the county you were already registered in, you can provide proof of I.D. and your updated Social Security card to get the job done.  If you have moved outside of your formerly registered county, you will need to re-register to vote.
#5 A FEW MORE THINGS: To keep your mind chugging along on the name-change train, here are a few more specifics that weren't mentioned in the information above…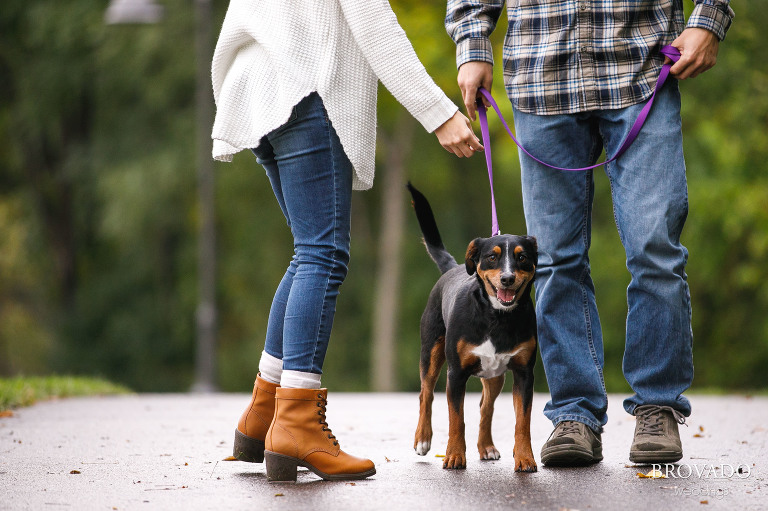 EMAIL ACCOUNTS
Gmail, Yahoo, Hotmail, Outlook, and any work email accounts that use your entire name.
AIRLINE COMPANY
If you're a part of a mileage rewards program, make sure they're in the loop.
FITNESS CENTERS
Yoga studio, climbing gym, health club…
OTHER ONLINE ACCOUNTS
Ebay, PayPal, Netflix, Facebook, Twitter, iTunes, the list goes on…
FOUR LEGGED FRIENDS
Veterinarian, pet groomer… and don't forget to tell your pet!
ROUNDING OUT THE LIST
Even with a full list, you'll find yourself changing your name in places you never thought about. Other spots include your chiropractor, orthodontist, therapist, guru, babysitter, neighbor, the list goes on and on.
Whew!  You did it!  You've got a lot going on in your life!  There are surely other things that may require you to give an update of your name, but hopefully this list gave you a good idea of just how thorough a process changing your name can be.  You've done all the work… you've covered the basics, gotten personal, fiscal and technical…  Now ready for the last step?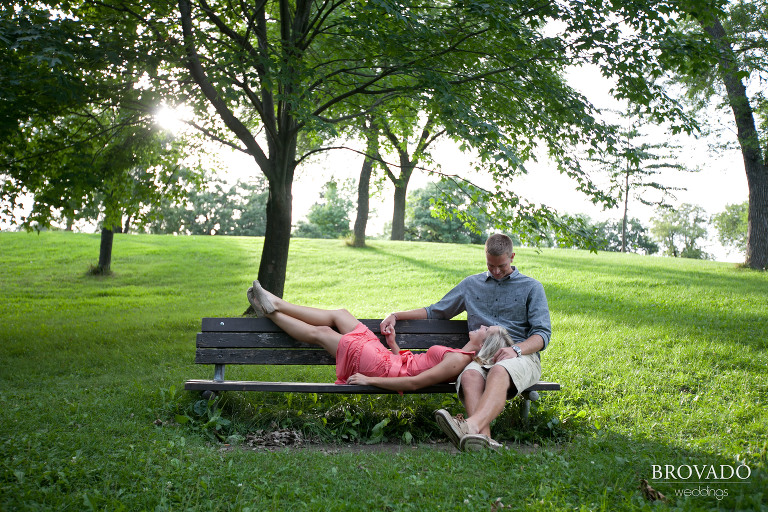 RELAX!  Spend some time with the person who got you to this site in the first place… your new spouse!