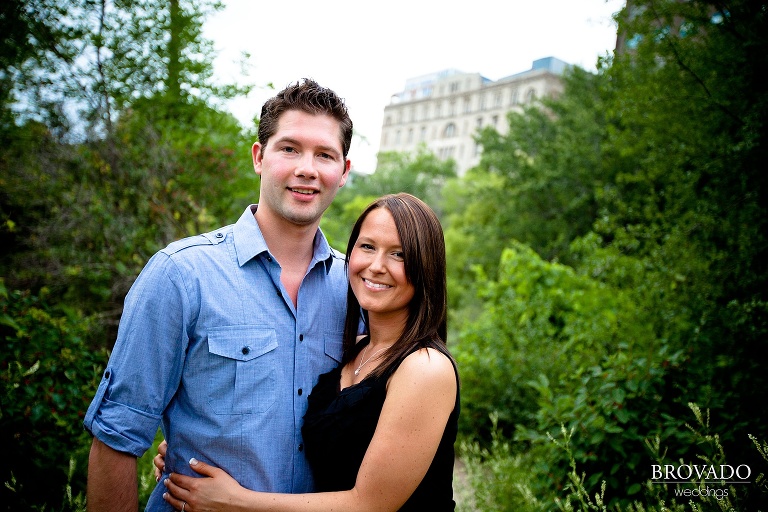 Barbie and Chauncey were excited to get their engagement pictures taken at the Stone Arch Bridge in Minneapolis. Couples love this site because of the vast array of backgrounds in one area. Shooting MN wedding and engagement photography near the Stone Arch Bridge lets a photographer capture the city skyline, river views, woodlands, ruins, boardwalks, factories, an industrial power plant and peaceful city parks all within a short walk. These all make great backdrops for amazing and original engagement and MN wedding photography!
See more photos from Barbie and Chauncey's engagement photo shoot on BROVADO's Facebook page!
And don't forget to check out the photos from Barbie and Chauncey's wedding!